Movie Tickets
**TICKETS ARE ALL GONE!**
But, we are hoping to do more events like this in the future. 🙂 Check back daily for inspirational ideas, fun giveaways, and awesome freebies like this one! XOXO
WE JUST WANT TO SAY "THANK YOU"!!
Thank you for being such amazing readers & supporting our website! As bloggers, we are blessed to have exciting opportunities come our way… and this time, we are able to involve our fabulous readers!!! 
We have 800 movie tickets up for grabs – TOTALLY free for a family-friendly night out on the town with some of your favorite bloggers – US, The Fun, Cheap, or Free Queen, Six Sisters' Stuff, and The Crafting Chicks.
News about these freebie tickets spread like wildfire… so hurry & get yours today! 
UPDATE: There are less than 200 tickets left!! GULP! HURRY!!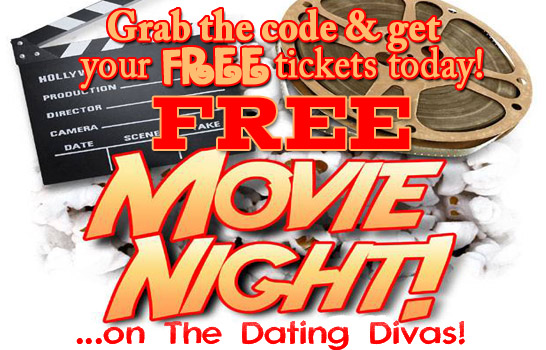 Details:
When: Saturday, November 9th
Time: Doors open at 2:00 so your kids can get your energy out on the bouncy house (FREE), grab snacks (starting at just $1 each). The movie will start at 3:00. You will have your choice of family-friendly movies, including Despicable Me 2.
Where: Water Gardens Theater: 1945 E Murray Holladay Rd, Holladay, UT
Who: Anyone and everyone!! The more, the merrier! This is a family-friendly theater, so bringing your kids is encouraged.
To Get YOUR Free Tickets:
#1) Using the Rafflecopter Widget below, make sure you are following The Dating Divas on PINTEREST!!
#2) As soon as you are done following US on Pinterest, the NEXT "entry" will open up – it will say, "SMILE"… click there and you will see the FREEBIE code!!
#3) Grab that code and head to THIS LINK to get your tickets. Make sure you hurry! There are limited seats and only 200 tickets left!! HINT: When you use the code, it will only let you get 4 tickets at a time. If you need more, get a family member or friend to use the code to get those tickets for you.
#4) Be prepared to have. a. blast. with your family on November 9th!
a Rafflecopter giveaway