GIVEAWAY!  GIVEAWAY!  GIVEAWAY!
**GIVEAWAY HAS ENDED!!  Thank you SO much to everyone who entered.  We will announce the winner next week!  🙂  …and don't worry….we have PLENTY more giveaways up our sleeves!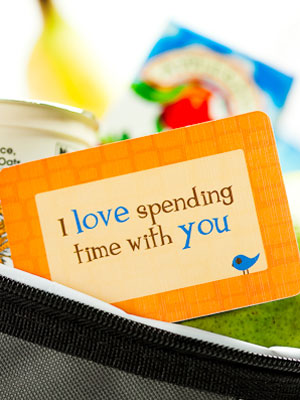 Life is crazy busy and we don't always have the time we need to show our spouse how much we love them.  I love quick and easy things and also things that make me smile. Who doesn't love getting a little note? Well….
While I was cruising through Michael's craft store, I saw the greatest idea! Right now they have LUNCHBOX LOVE notes that you leave in the lunch of someone that you LOVE. These notes have cute sayings that will be a hit with your spouse!
Even if your spouse doesn't pack a lunch, you can leave them in their car, on their pillow, etc. This is a fun, quick way to remind your spouse how much you love them!
You can check out more notes on their website:
Here!
I was thinking of our AMAZING READERS and thought… Why not do a GIVEAWAY of LUNCHBOX LOVE notes? That's right…I bought an extra package of notes for one of our lucky diva readers!  These notes are cute, simple and FUN!
We have a HUGE giveaway coming up in the next month or two but we couldn't wait to do something to thank all of our loyal readers!  We are SO glad you are liking all of our *dating* ideas and we can't wait to give one lucky reader a little "something-something" in return!!
Wanna Enter The Giveaway?
You can do so by doing the following….
#1 – JUST by being a follower of our blog!!  (Let us know in your comment that you are a follower.)
#2 – Leaving a comment telling us your favorite part about this blog.
(Only 1 entry per person, please.)
The giveaway will end this coming Friday, July 30th at Midnight MST.