EVERYTHING YOU NEED FOR A MAGICAL HOLIDAY SEASON
How many times have you been on Pinterest, and scrolled across a clever, unique holiday idea with the thought "my family would love that!" Then you click over to the website only to find you need to visit 3 different craft stores, a home improvement store and bake for 3 hours to pull this off. That pin gets stored away on your adorable "Merry & Bright" pin board, aaannnndddd never looked at again.  The holiday season is supposed to be MAGICAL and MEMORABLE. Yet, we all know it can also be CRAZY BUSY and STRESSFUL! 
BUT imagine this… A package arrives at your door. Inside is a book that includes everything you need for a STRESS-FREE holiday season. You can have the tools for memories and fun moments together as a family delivered right to your front porch!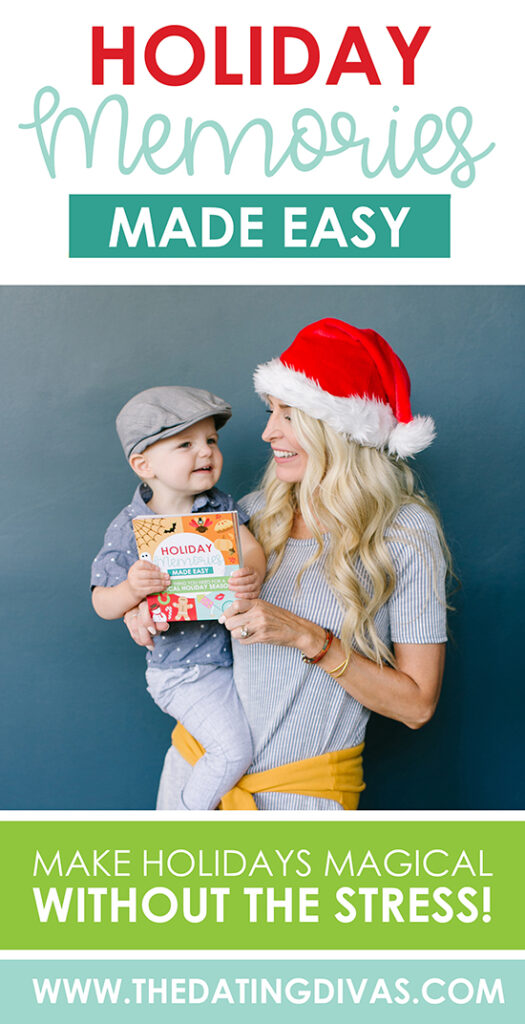 Quick and Easy Family Memories
This book even has tear-out pages so you can create fun, family memories QUICKLY and EASILY! 
✔️No searching on Pinterest
✔️No late night prepping
✔️No printing required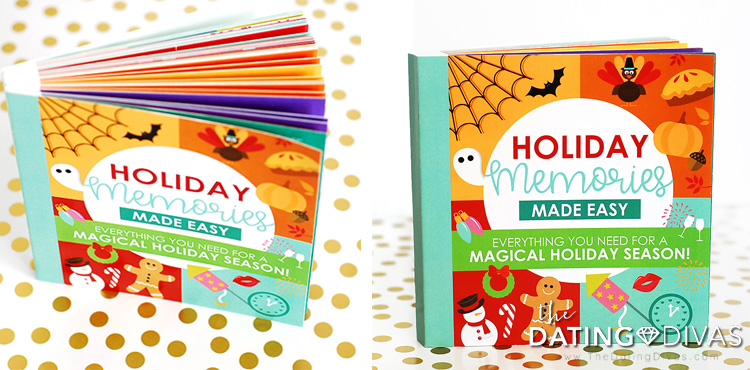 Cover the Big Holidays this Fall & Winter
As soon as you open up the Holiday Memories Made Easy Book, you will be counting down the days for the holiday season to begin! You'll be covered from October 31st through December 31st!

"Holiday Memories Made Easy" includes fun activities for all four holidays this fall & winter:
Halloween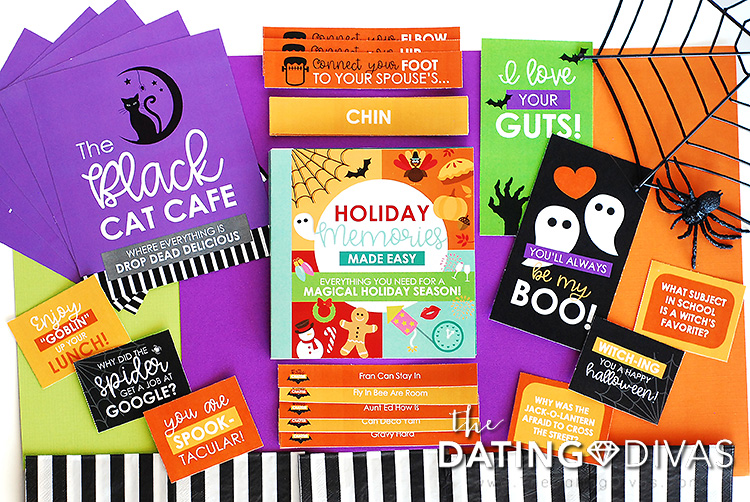 Thanksgiving

Christmas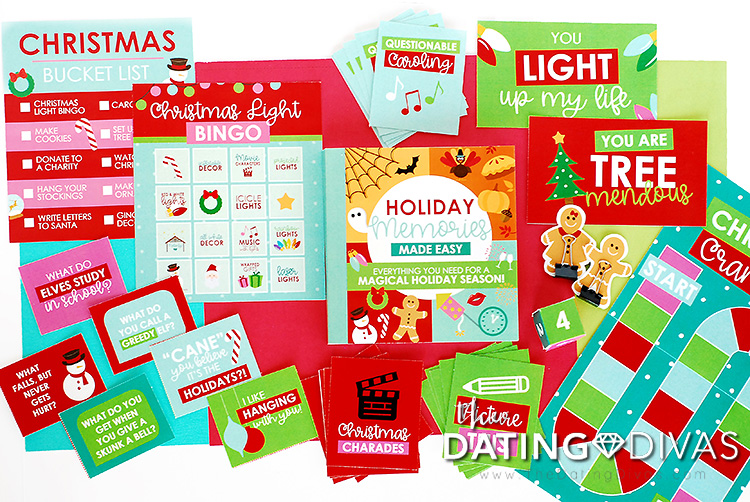 New Year's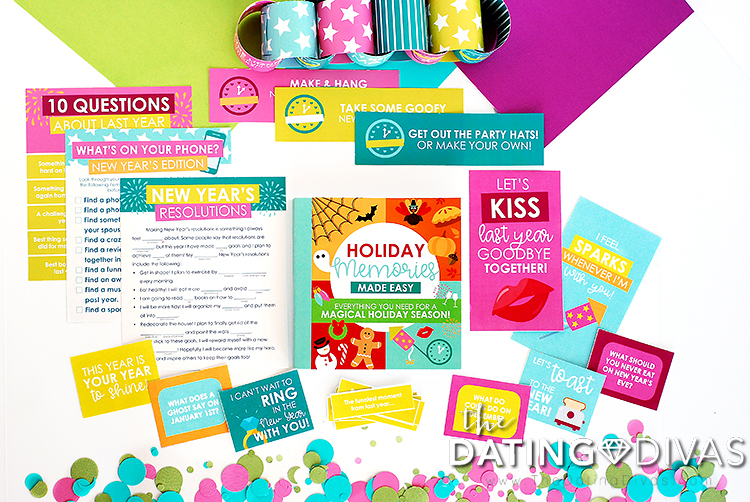 Fun for both the Family AND Spouse
Simply rip out each page on the perforated edge and you are ready to effortlessly make some holiday magic!
For the FAMILY, each holiday includes-
A fun family activity tradition
Some holiday themed lunchbox notes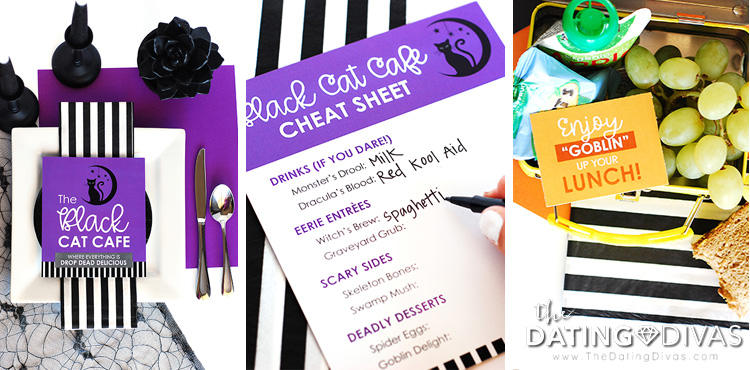 And for your SWEETHEART, each holiday provides you with-
A date night to connect with your spouse
Sweet love notes for your honey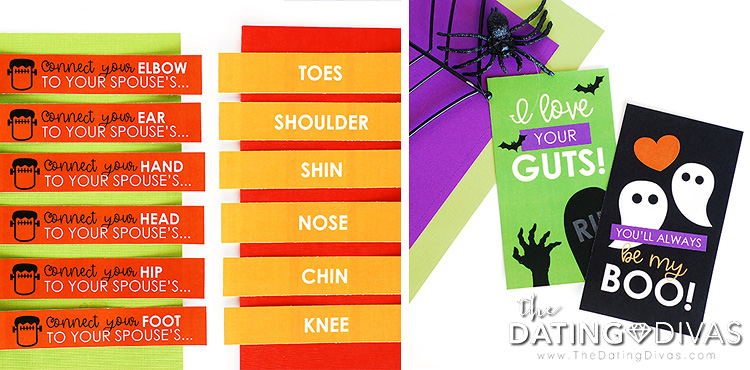 This full color, high quality book is only $47.50, (which is probably less than taking those expensive pictures with Santa at the mall…) and saves you hours of planning, printing and assembling!
You're busy enough! Let us do the work and take the stress out of the holidays. 
Just add the "Holiday Memories Made Easy" book to your cart, plug in your shipping address and let the magic come to you!

*Please allow two weeks for delivery.
*U.S. Residents ONLY!