Strawberry Mommycakes Giveaway!
As you all know, we are SUPER lucky to work with extremely talented designers… and we are SOOO excited to introduce you to the newest designer we've partnering up with. Her name is Erin and she is a DOLL! We first spotted her "Cookie Monster" printables and fell in love! She is crazy-talented AND a complete sweetheart!
Read on to meet this amazing gal AND to enter to win $$ to spend in her shop!!! 
That got your attention, huh!! Here she is, the TALENTED designer behind Strawberry Mommycakes…
*      *       *      *      *       *      *      *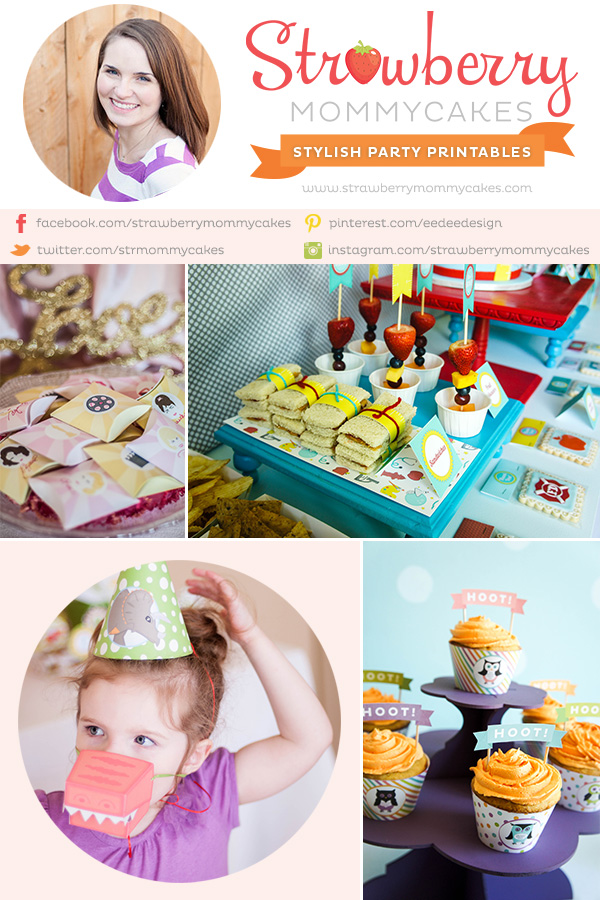 Hello All! I'm Erin from Strawberry Mommycakes and I am beyond excited to be a part of the Dating Divas team! I'm married to an incredible, funny, smart and attractive husband and we have two crazy adorable and just plain crazy kids. Seriously, the stories I could tell… but I love that I have those horrific stories forever ingrained in my memory! I also love to read, decorate, shop, throw parties and I drink way too much Pepsi.
Graphic design is my passion that I stumbled into by accident. I graduated from BYU in a degree in Audiology and Speech Language Pathology (yeah… longest degree name EVER) and worked for a hearing aid manufacturer for two years. I was laid off and to fill my days of unemployment, I started teaching myself Adobe Illustrator. I tried tons of hobbies and interests and I quit every single one… but four years later, I'm still totally in love with design and I'm happy for the chance to share my talent with you!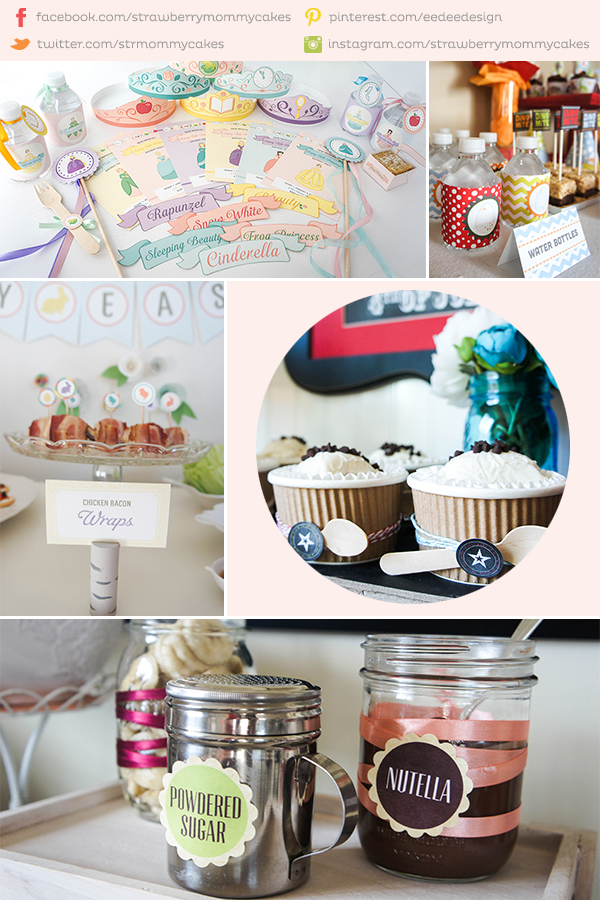 While I love designing logos and websites, my favorite thing to design is definitely PRINTABLES! There is so much room for creativity and Party Printables are just a blast to create. My most popular printables are definitely my DinoMite Printables I created for my son's 2nd birthday (the DinoMasks are a HUG hit!). I design every image from scratch and create fun budget-friendly parties to display my printables. I specialize in creating parties for children, but I also love creating holiday parties for adults. My parties have been featured on Hostess with the Mostess, Kara's Party Ideas, Catch My Party and more!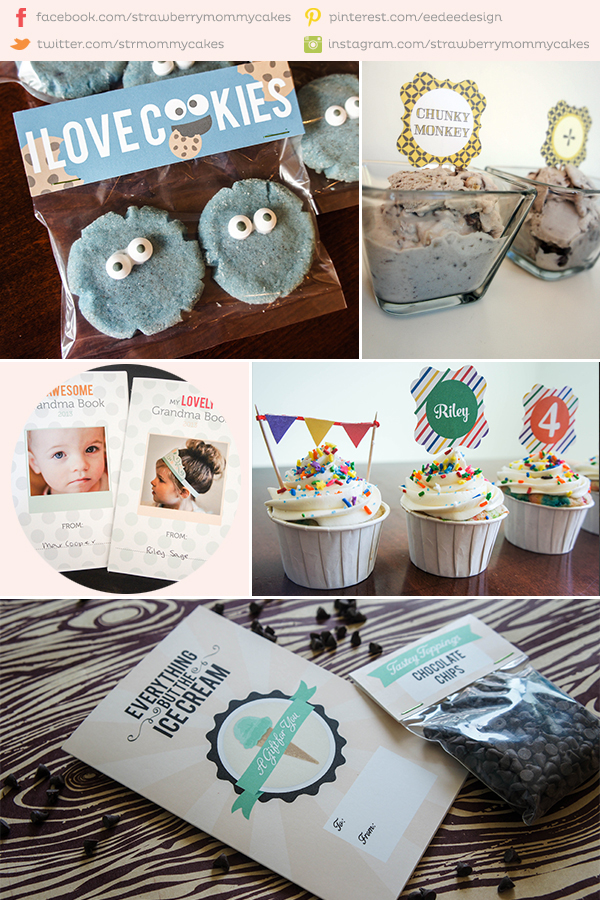 Be sure to check out my blog for more FREE printables, recipes, DIY tutorials and lots of party inspiration!
And because I'm so excited to be here today, I'm going to give one lucky reader a $50 Gift Card to my Printable Shop! You can use it for party printables, custom design, photo cards or printable wall art! All you need to do is follow us on Facebook and earn extra entries for leaving a blog comment, joining my mailing list, and/or following me on twitter, instagram and pinterest. Good luck!