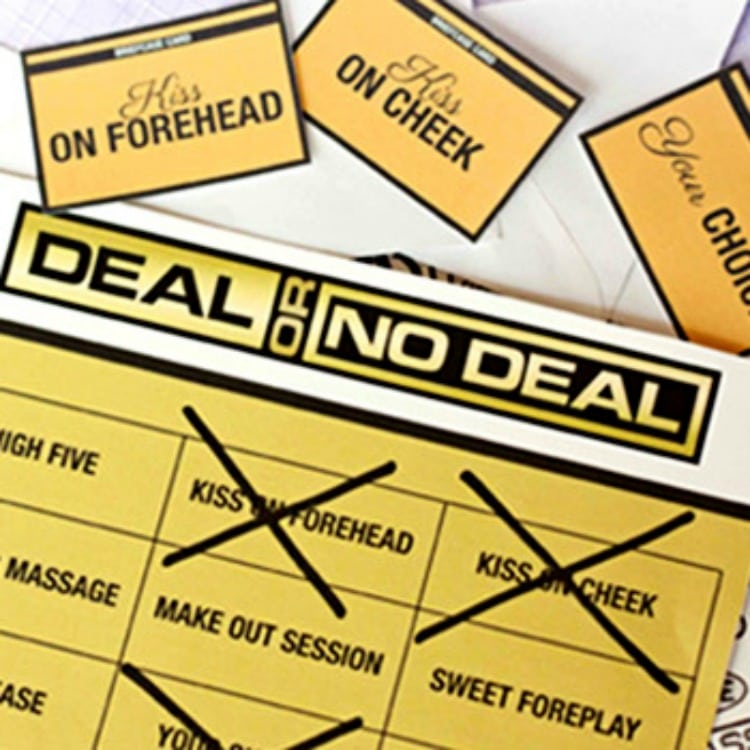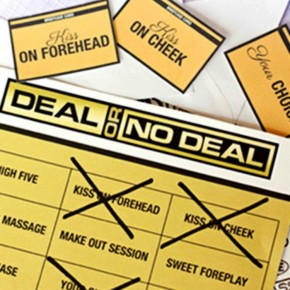 Deal or No Deal Bedroom Game
What is Your Decision? Will You Make a Deal or No Deal? 
Is your spouse a risk taker!? Do they enjoy a game of chance? Just how risky are they? Find out by playing a super SASSY round of the game, "Deal or No Deal" in the bedroom! Inspired by the famous TV game show, your spouse can select from different envelopes that all contain loving tasks that they can earn. Better than money, one envelope will contain the ultimate prize. Their...
Continue Reading