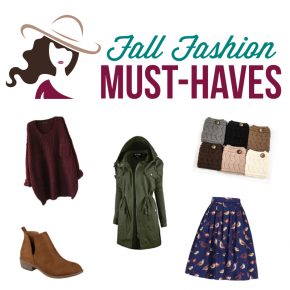 Fall is almost here! Can you believe it?! (If you are a "No fall til October" person, this post can still be for you! Cause who doesn't love clothes?!) I'm so excited for fall! All the beautiful colors, crunchy leaves, pumpkin everything, and of course cute, comfy clothes! Here are our...
Favorite Fall Pieces!
We found the best:
Sweaters
Skirts
Dresses
Accessories
Getting started with these comfy, cozy sweaters!
Sweaters
1. Oversized...
Continue Reading