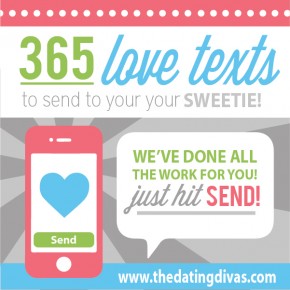 Romantic Text Messages for Your Sweetie
With today's fast-paced lifestyle, finding time for romance can be super challenging. We've got the perfect solution for you with this awesome printable pack of flirty, romantic text messages! Ready to make technology your best friend in fanning the flames of romance?
Yep, that's right!  We've provided concrete examples of 365 love texts you can send to your spouse over the next year. This printable bundle features bright...
Continue Reading