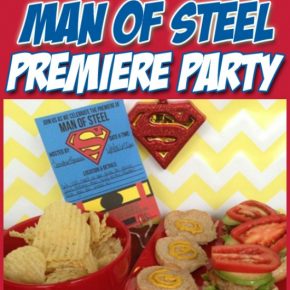 Man of Steel Movie Party
Well, hello again! Amanda (@akaAmandaK) here, excited to partner with you in creating a SUPER date night for you, your sweetie, and a few of your close friends!
My husband is a major Superman buff. It's serious y'all, he has a truly impressive collection of random memorabilia – we even have an extra Christmas tree each year dedicated solely to the Superman ornaments he's collected over the years! So, despite our usual aversion to...
Continue Reading