Have you ever heard of Thirty-One Gifts?
If not, let me fill you in! Thirty-One Gifts carries the most fabulous personalized bags, totes, and accessories! Independent Thirty-One Gifts consultant, Amanda Bettencourt, contacted us recently, and wanted to introduce you, our readers, to this amazing company and their products, as well as sponsor a fantastic giveaway! We said, "Yes!," of course! As an owner of several Thirty-One bags and products myself, I can vouch for their quality, and the ease with which I have become addicted to these super cute totes and bags! Keep reading for more about Amanda, why she loves Thirty-One Gifts and is proud to represent them, the amazing products, and this super cool giveaway…
*    *    *    *    *    *    *    *    *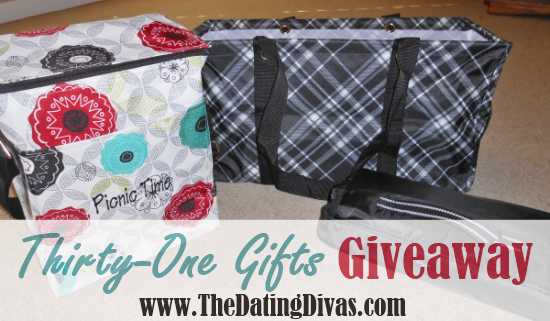 This post contains affiliate links. To learn more about 'em, click here.
The name Thirty-One comes from Proverbs 31, which describes the characteristics of a good woman. She is virtuous and business-minded, always taking care of her family.  Thirty-one is a faith based company focusing on the Proverbs 31 woman and the goal in everything we do is to celebrate, encourage, and reward women. While helping them achieve their goals and enable them to give great gifts to others at the same time.
I was introduced to Thirty-One when I went to my first in home party in March of 2012. I bought one bag, the Large Utility Tote, and fell in love. Sixteen bags later, I decided it was time I start promoting a product that I love so much!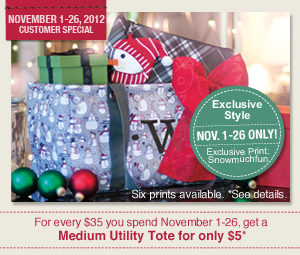 As a busy mom, wife, sister, daughter, and friend, I wanted to continue to be a stay-at-home mom, but be able to contribute to my family's financial needs. Thirty-One allows me to do that!
So I am absolutely THRILLED to be doing this giveaway. I know you'll love these products as much as I do! They are practical, purposeful and appeal to a wide range of people, styles, and tastes. You will love their versatility!
Join my Thirty-One team!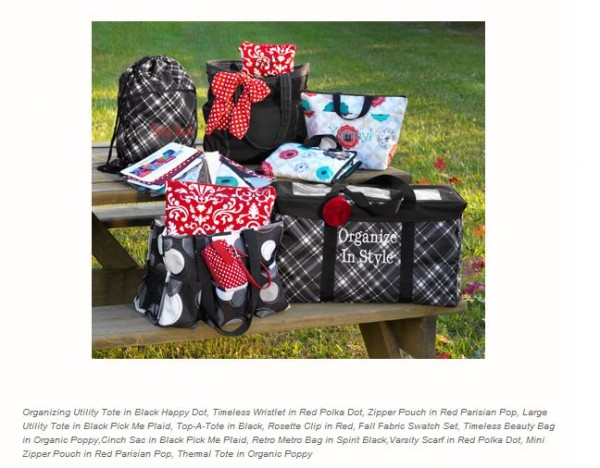 For only $99, you'll receive a start-up kit that includes more than $300 worth of products. Then you'll earn 25% commissions on all individual and party sales!
If you have any questions about hostessing a party, our products, or a business opportunity, please feel free to contact me by phone, or email anytime.
Amanda Bettencourt
208-371-6128
www.mythirtyone.com/AmandaBettencourt
FREE Mini Zipper Pouch, Thermal Mini Zipper Pouch, or Littles Carrys-All Caddy when you host a party, and free personalization on 1 item when you place an order directly through me!
*    *    *    *    *    *    *    *    *
WANNA WIN THIS??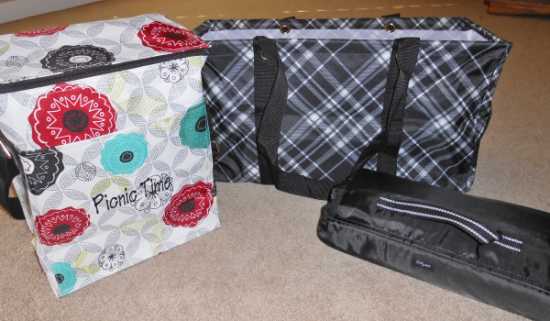 One very lucky reader will win a Thirty-One Gifts Picnic Date Prize Pack courtesy of Amanda! The Prize Pack will include the Black Pick Me Plaid Large Utility Tote, the Organic Poppy Picnic Thermal (embroidered with "Picnic Time"), and the Spirit Black About Town Blanket. Total value of this giveaway is $116.00 before taxes and shipping! Enter using the Rafflecopter widget below. {Sorry – only open to U.S. Residents.}