An Anniversary Date Night Idea
Hi there! I'm Miranda from One Little Minute, and I'm thrilled to be here today sharing a creative and customizeable anniversary idea.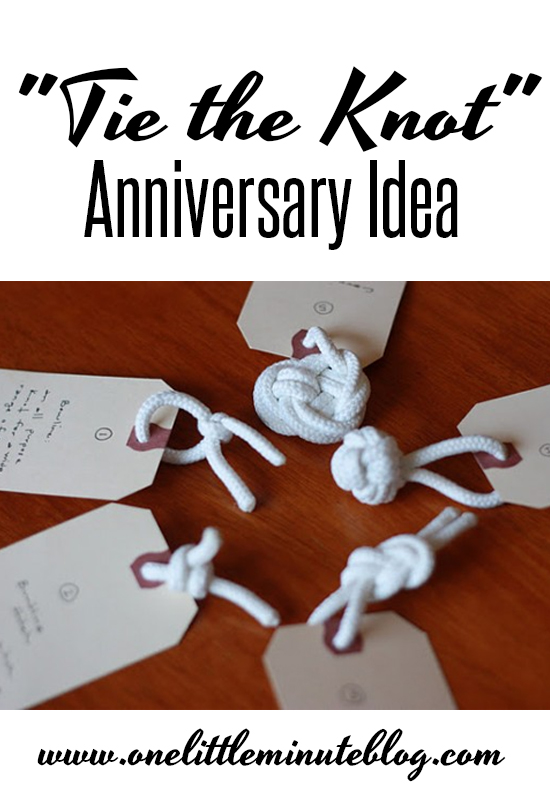 Disclaimer: This post contains affiliate links. To learn more about 'em, click here.
My husband Dave and I rotate planning our anniversary celebrations. One year he does it all, the next it's my turn, and every third year we plan something special together. This last year was our fifth anniversary, and my turn was up again. Dave is notoriously fantastic at planning and carrying out awesome dates, so the pressure was on!
A month before our big day, we were in Boston browsing a little boutique and came across a little book of sailor's knots. I was struck with the coolness of using "knots" in my plans to celebrate our "tying the knot." The the wheels began turning on my anniversary plans!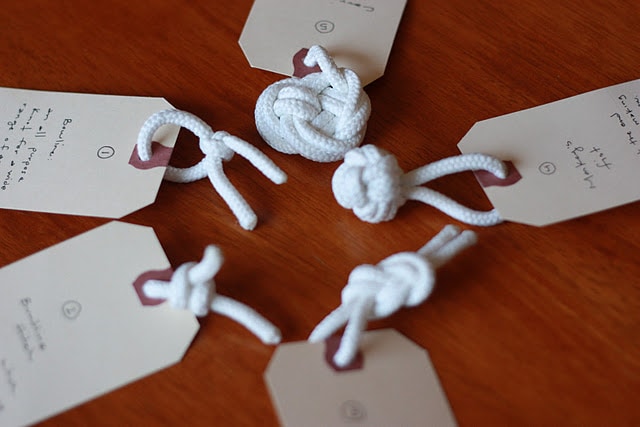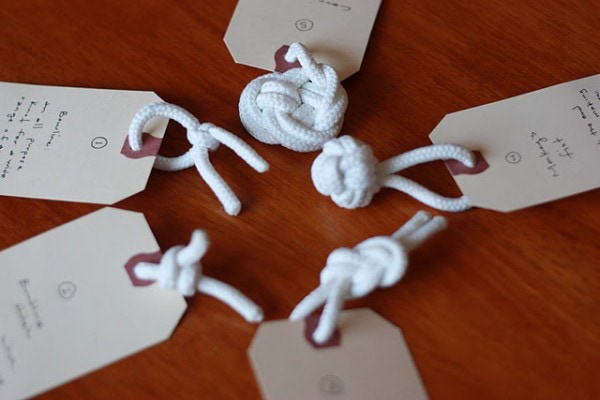 I decided to come up with one little outing for each of the five years we'd been together. Each date was themed after one of our years of marriage, essentially taking us on a little walk down memory lane. I invited Dave to the dates with simple tags, each tied with a different sailor's knot (from the book I bought in Boston!) The front of the tag had the knot name and description, and the back gave a little memory clue as to our plans. You can see all five of the memories and date ideas here.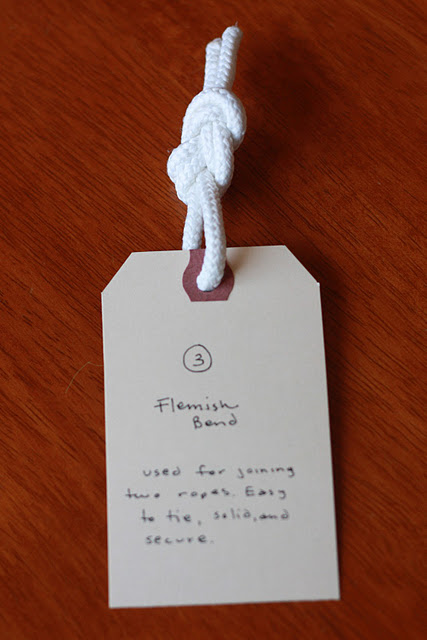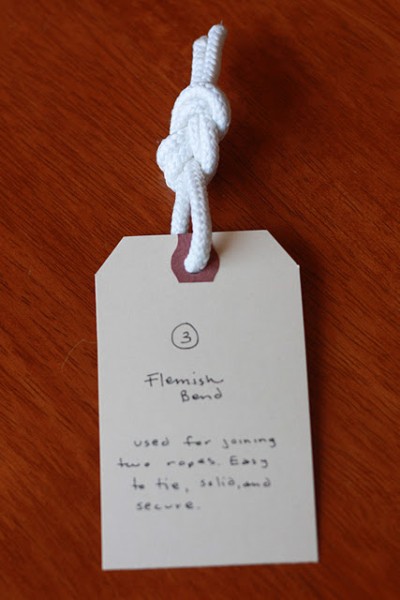 "Flemish Bend: used for joining two ropes. Easy to tie, solid, and secure."
I loved how each of the knot descriptions could also be used to describe a great marriage. The metaphor carried us happily through our anniversary week. We celebrated Tuesday though Saturday (five years, five days) and finished the week of celebration with a sunset sailboat charter on the Chesapeake Bay (though you could also go fishing, rock climbing, or to a nice dinner and gift your hubby tie to wear.) It was a final big and fun date to "tie" it all together!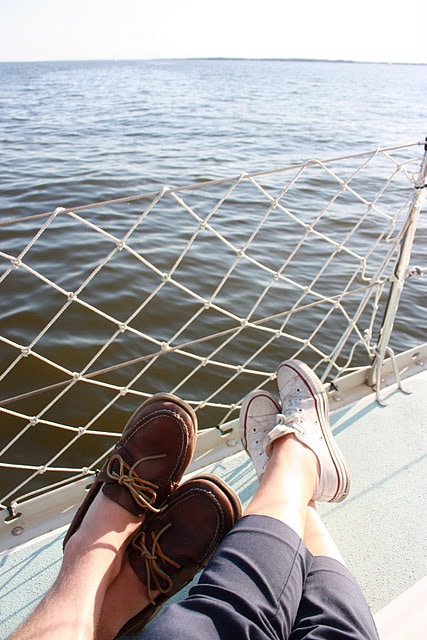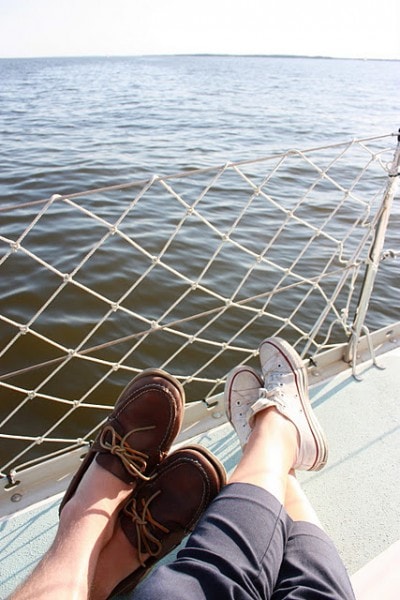 I hope you find a fun way to use this idea in your upcoming anniversary celebrations.
Here's to keeping the knots tight forever!