White Elephant Gift Ideas
It's that time of year! Office parties, neighborhood get-togethers, and church activities galore! And there's nothing worse than scrambling at the last minute to find a White Elephant gift for the party. I mean, there's only so many times you can get away with only bringing a roll of toilet paper! So spare yourself a headache and don't let yourself be caught unprepared… and heck, why not even shoot to have the BEST White Elephant gift that everyone will be trading up for!?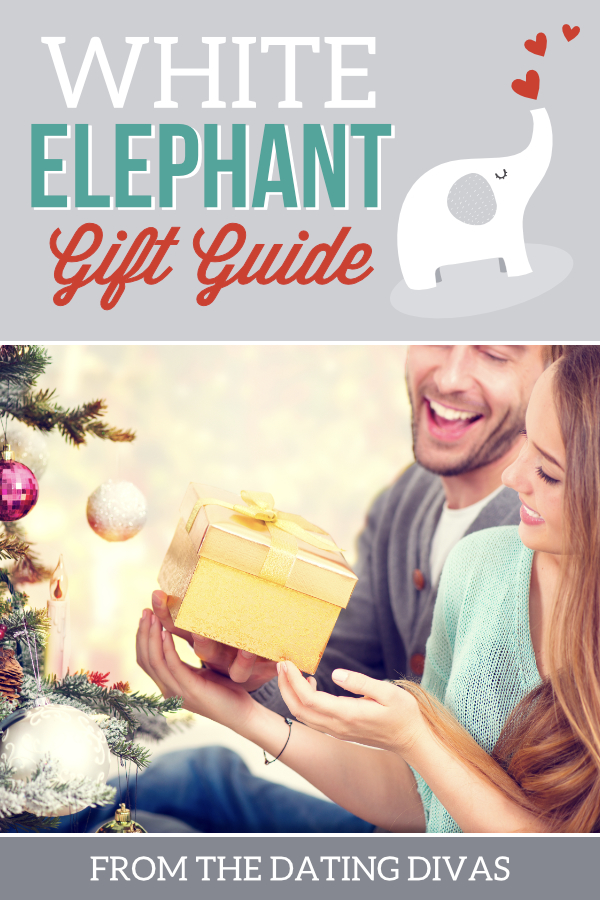 Finding the Perfect White Elephant Gift
'Tis the season for Christmas parties and that means you need white elephant gift ideas… and LOTS of them! But you don't want to bring just another boring gag gift to your white elephant party; your gift needs to cause your friends to laugh out loud all night long! 
Not sure what a White Elephant party is, check out all the scoop HERE! Below you will find a lot of white elephant gifts you can buy, but if you're in a crunch, short on money, or just have a knack for crafts, there are some quick and easy DIY ones too! After all, there's nothin' like a hand-made gag gift to get the crowd laughing!
White Elephant Gifts
We've organized them into several different categories so that you can easily find what you're looking for.
Keep scrolling for the best White Elephant Gifts!
The Best White Elephant Gifts
Let's start off with some of our all-time favorite White Elephant gift ideas! We love how simple and clever some of these ideas are. And most are sure to get a laugh! These are some of the absolute best White Elephant gifts out there.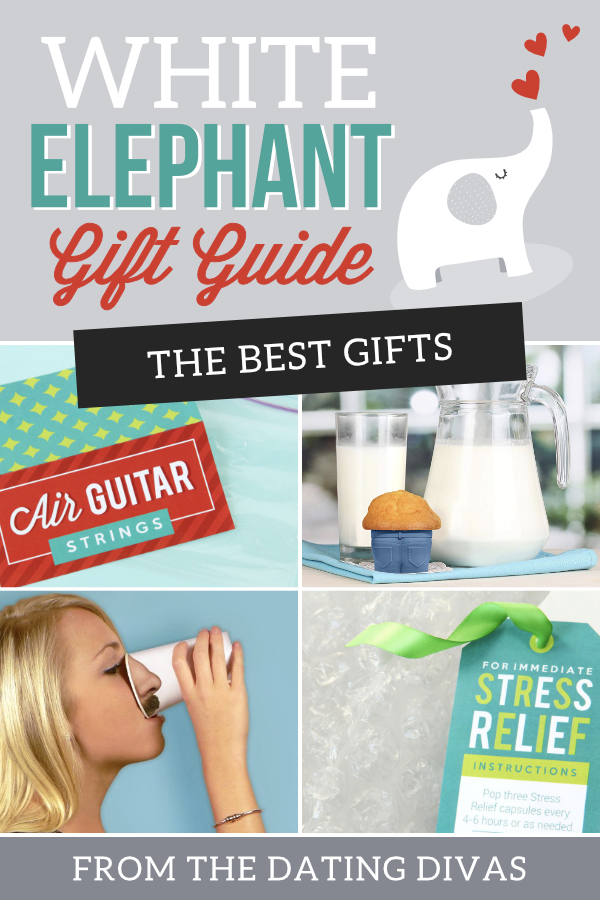 DIY White Elephant Gifts
So many of these DIY White Elephant gift ideas are easy to throw together with things you have from home which makes it pretty easy to do it yourself.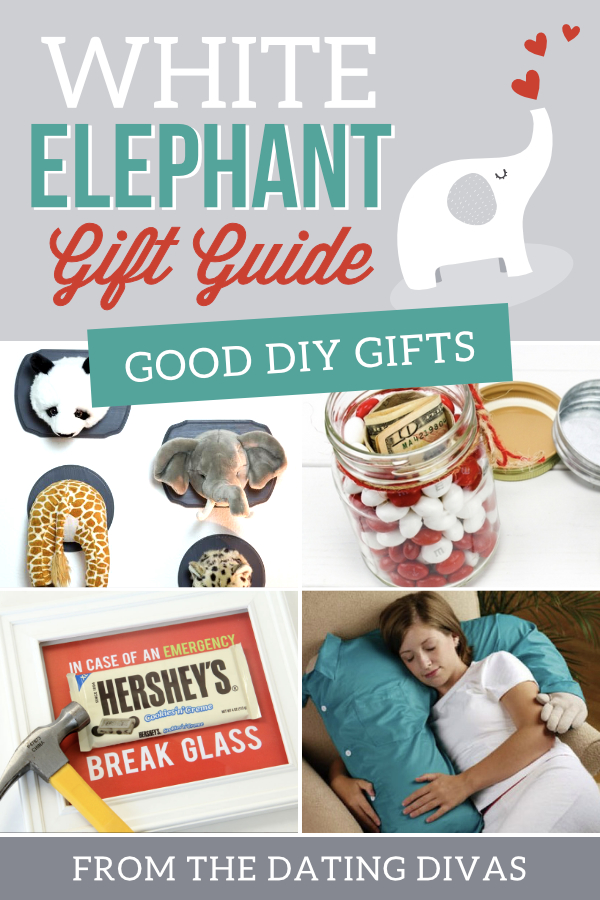 Easy White Elephant Gift Ideas
Party night has come and you forgot your White Elephant gift!! No worries, these easy White Elephant gift ideas are all gifts you can pull together the day of the party without too much extra effort or planning!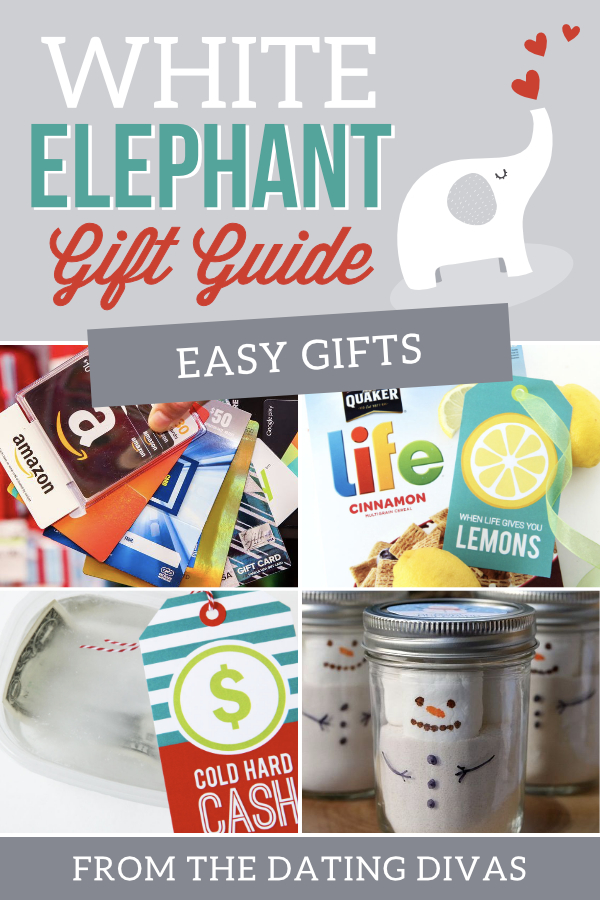 Funny Gag Gifts for Christmas
A White Elephant party is the perfect place to give a gag gift at Christmas time! These gifts pretty much have no purpose besides making people laugh. It's like the very best practical joke… check out these funny gag gifts!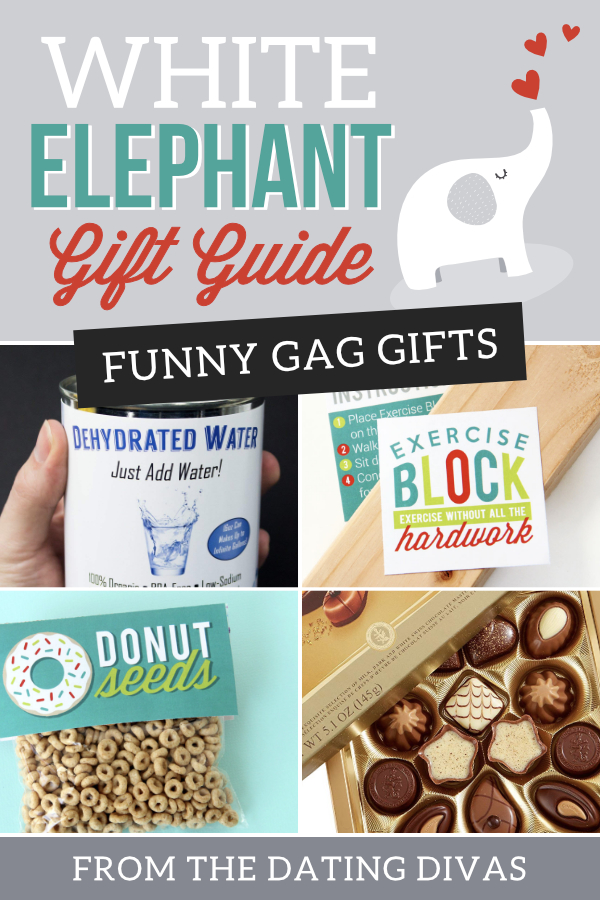 Funny White Elephant Gift Exchange Ideas
These are some of the funniest White Elephant gifts you'll find out there. The Poo-pourri might seem ridiculous, but it is one funny White Elephant gift that actually works!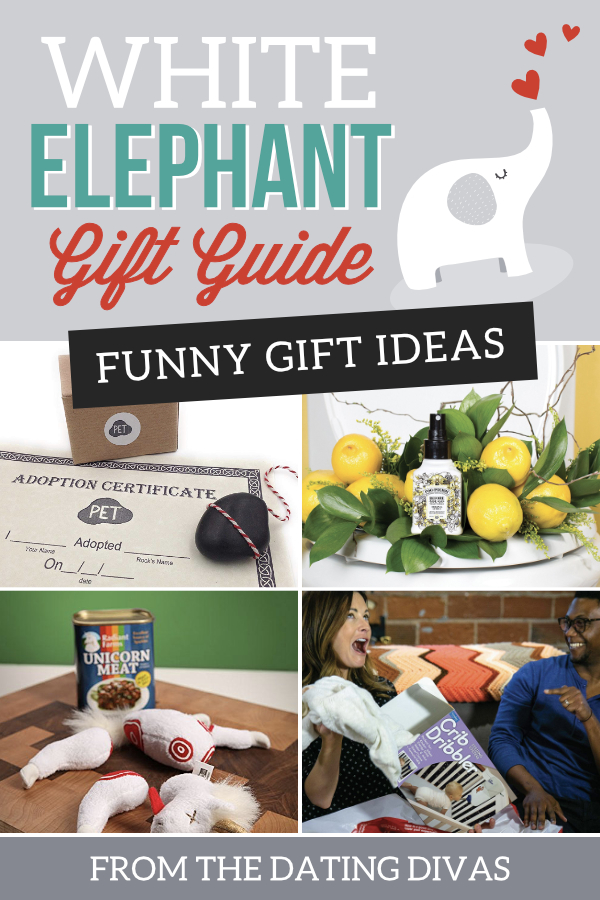 Creative White Elephant Gifts
Looking for a creative White Elephant gift that will stand out and make everyone scoot to the edge of their seat to figure out what it is, this section is for you!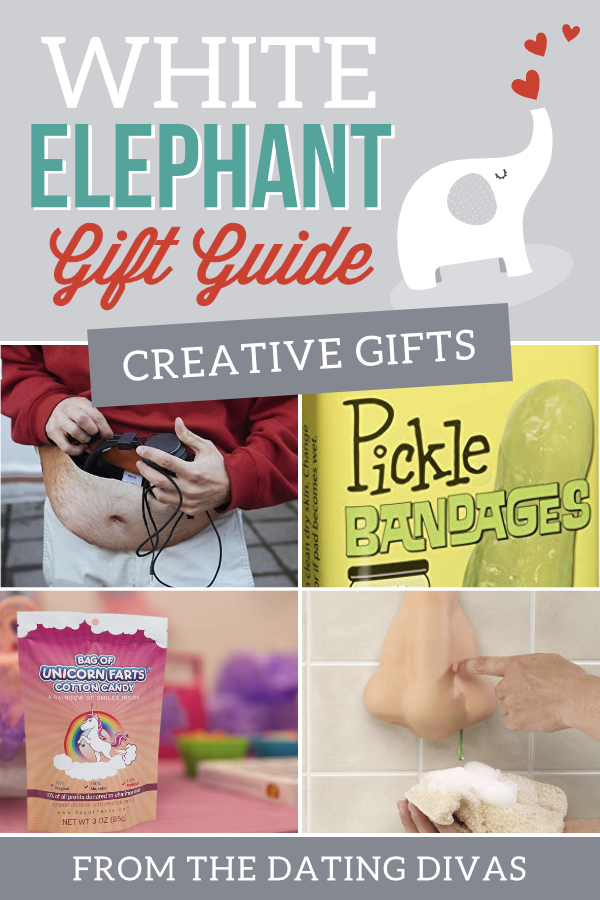 More Creative White Elephant Gift Ideas
Oh my goodness! Some of these creative White Elephant gift ideas will knock your socks off. They are seriously so out there and will definitely catch some eyes at the Christmas party. I'm trying to choose a favorite gift from this section and I just can't!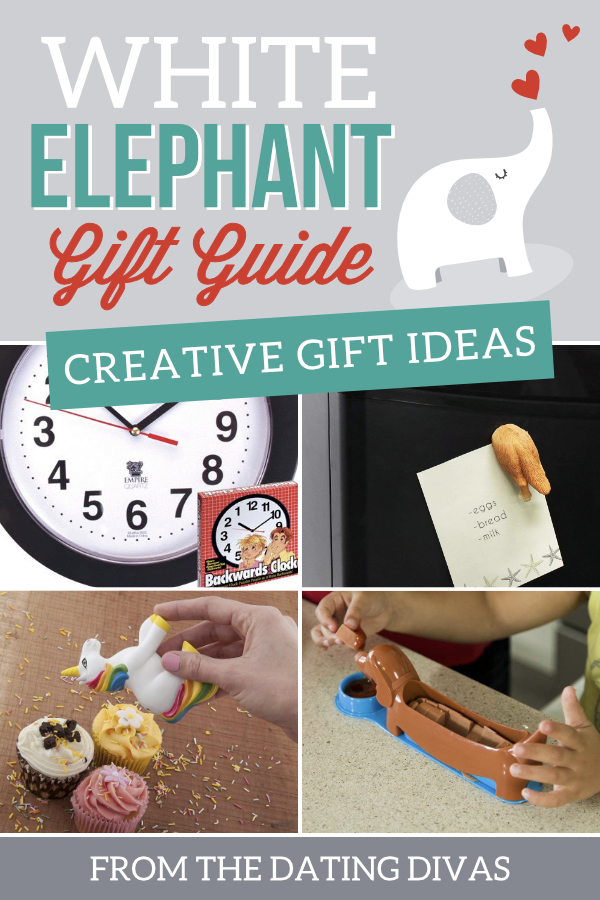 Hilarious White Elephant Gifts
If you thought that last bunch of White Elephant gifts was funny, these will blow your mind! If your friends have a great sense of humor, these White Elephant gifts will be a hit.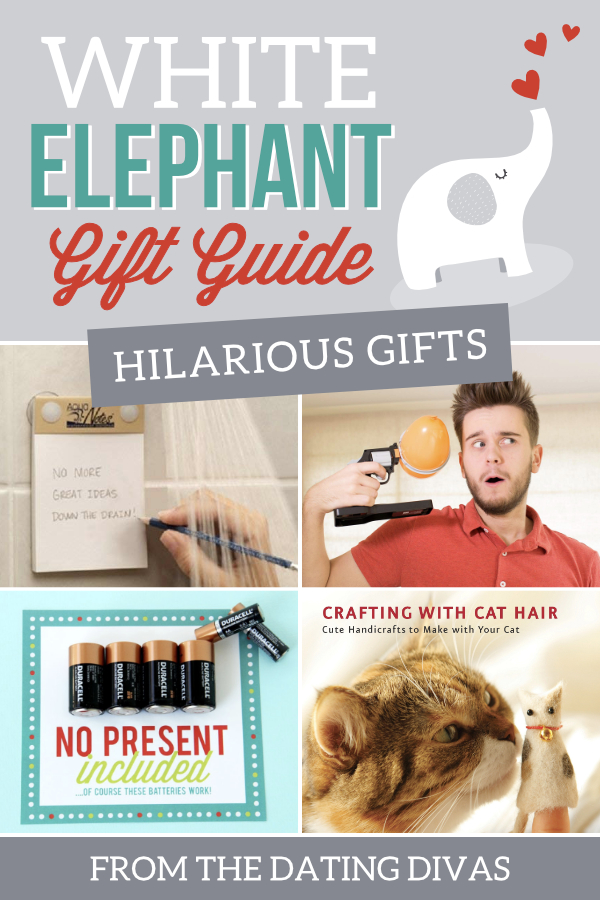 Funny White Elephant Gifts
Looking for cute and funny White Elephant gift ideas? One of these might fit the bill… I am in love with that circular saw pizza cutter. I could really get some good use out of that. I'm sure a few of these other gift ideas would be perfect for your party!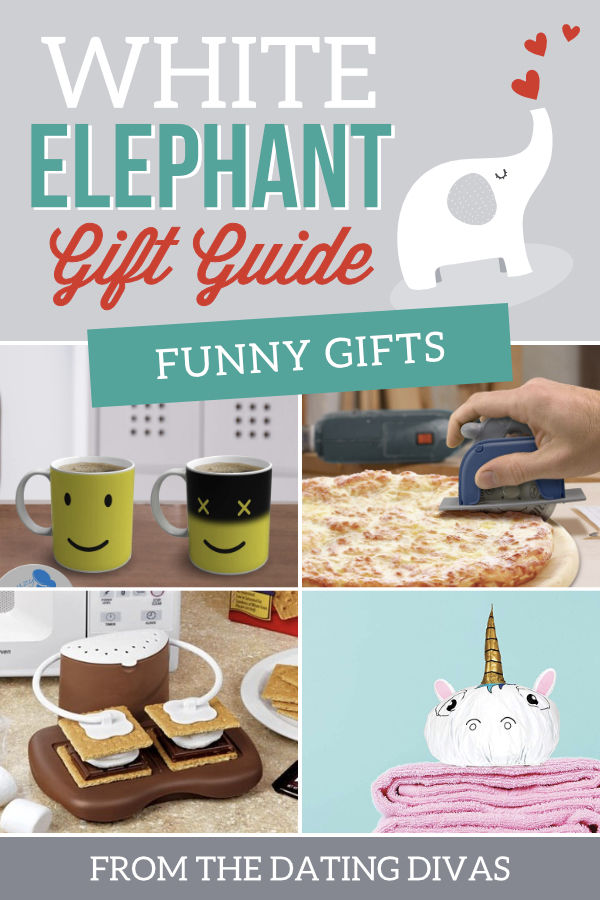 More Funny White Elephant Gift Ideas
Had enough yet? Well, we're still plugging away with even more fun White Elephant gift ideas. Take a look at that polaroid toilet paper dispenser… That's pretty great, am I right??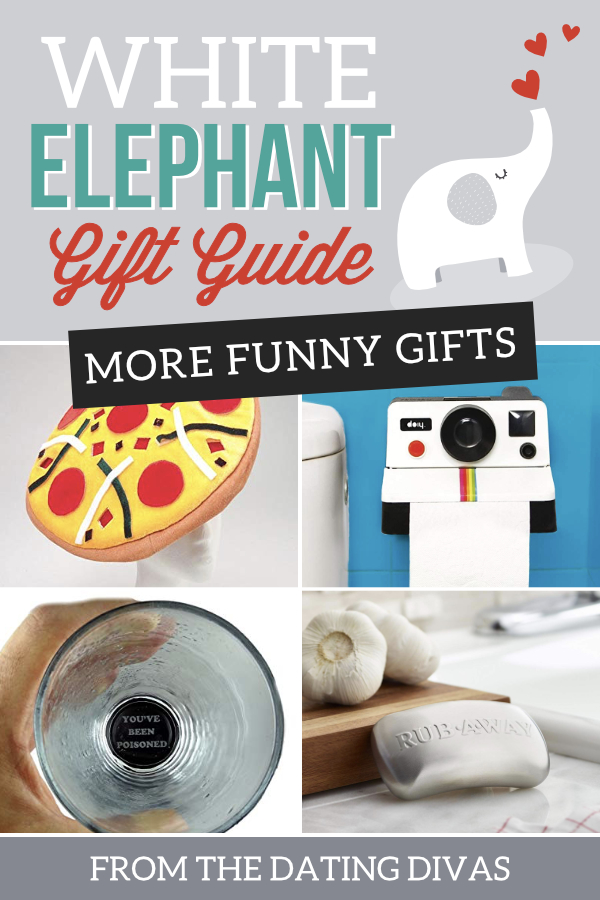 Useful White Elephant Gift Ideas
This might just be my favorite section of White Elephant gift ideas! I love funny gifts, but they are even better if you can get some use out of them. That Nessie Ladle is pretty freakin' adorable! I wouldn't mind snagging that gift at a White Elephant party!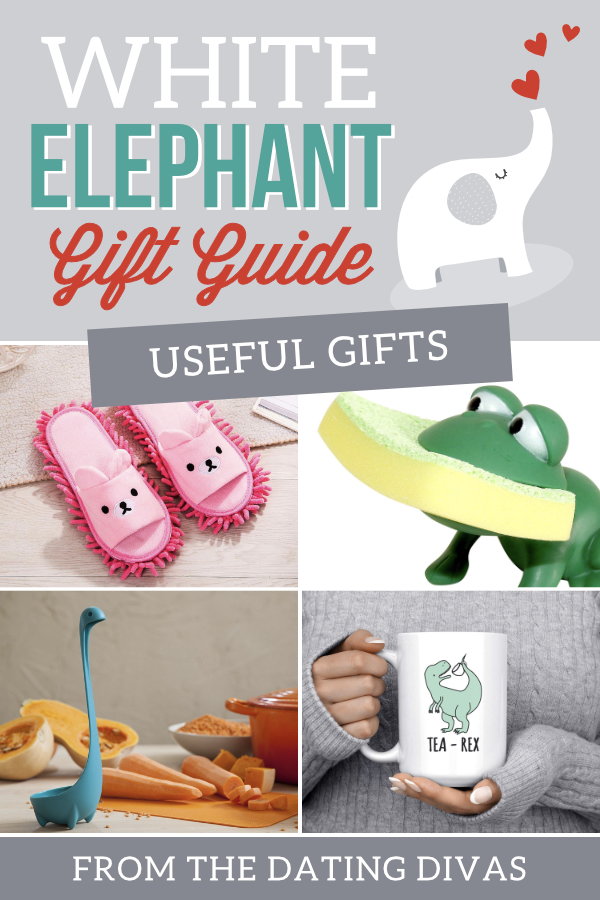 Aren't these white elephant gift ideas HILARIOUS?!  You are officially set for all of the Christmas parties headed your way!
And ONE more thing! We love White Elephant parties SOOOO much, that we put together our own kit. Not only do you have the cutest invite, decor, yummy recipes, food printables… but you ALSO get 14 ADORABLE printable to pull off hilarious White Elephant gifts!!!! Including the "Shave & Play" Barbie!! Click on the image below to check it ALL out!