Gift Card Sleeves
Raise your hand if you are sometimes a gift procrastinator. *Slowly raising your hand*… Am I right? Well let's just say that you are not alone, and really, in my opinion, it isn't even your fault! The holidays are always packed with what feels like an endless to-do list and something has to eventually get put on the back burner. Then at the last second, you're scrambling for a gift! But this year you have no need to stress, whether you are a procrastinator or not, we have a super adorable, EASY gift right here for you! Gift card sleeves!
I have 2 magic words for you… gift cards! Seriously, they make your holiday shopping WAY easier, and the recipient is sure to get something they love! Certainly, a win-win situation. Plus, as the cherry on top, we have come up with 10 amazing free, printable gift card holders so that your gift is still ridiculously, adorably, unforgettable!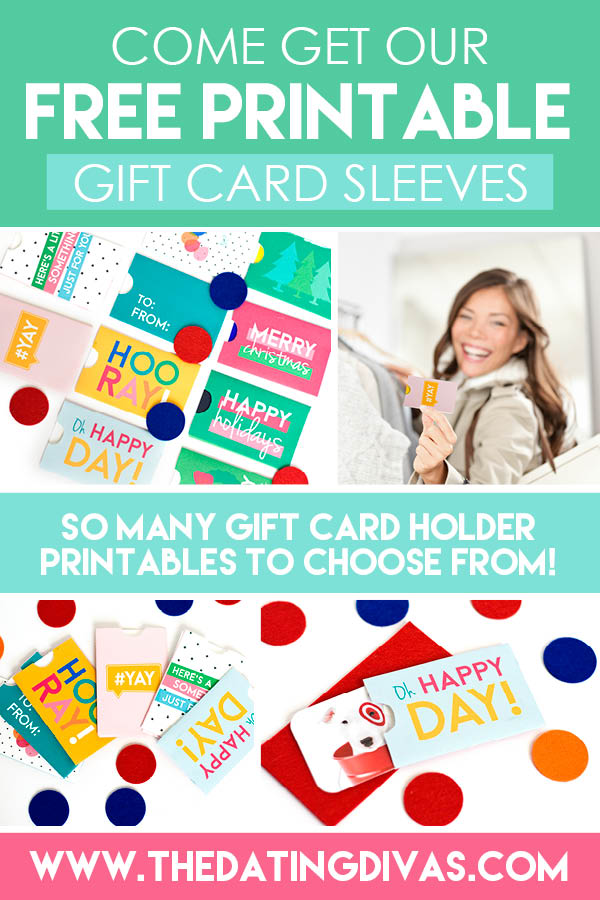 Disclaimer: This post contains affiliate links. To learn more about 'em, click here.
Gift Card Holder Template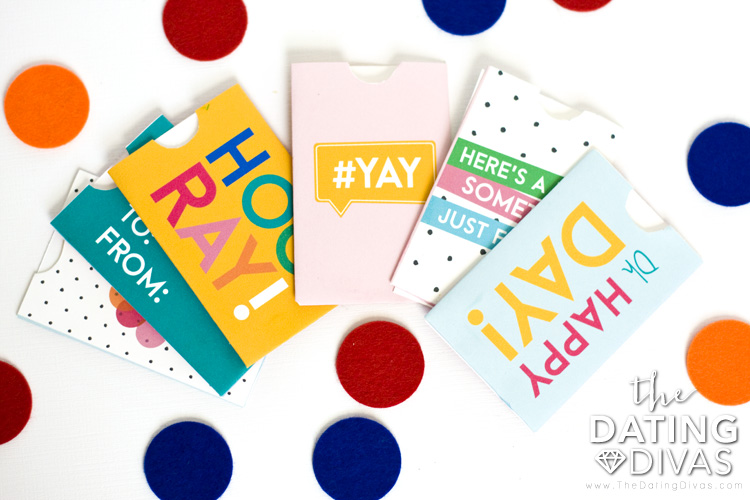 We created so many options that are sure to be a hit for Christmas, birthdays or any other occasion! These beautiful printables will make every gift card look its best this holiday season. The gift card holder template is easy to assemble, just print, cut and glue–it's so easy to create gift card sleeves!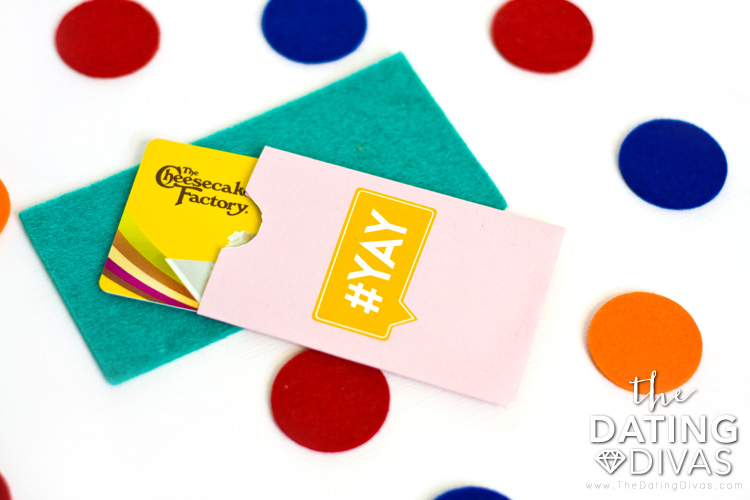 How to Make a Card Envelope
Are you ready to get started? With just a few simple steps you will have a stand out gift that everyone will be envious of!
Step 1:  Print out these stunning beauties right at home, or if you prefer to run to the closest copy shop, go for it. You can't go wrong either way!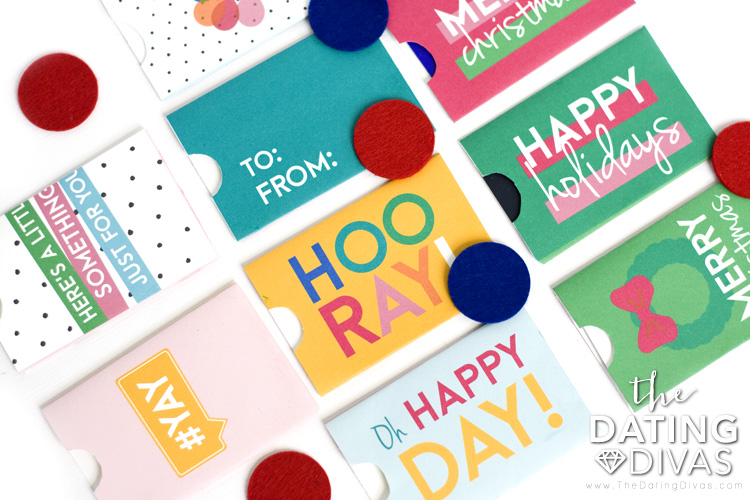 Step 2: Quickly gather together both glue and scissors. With these two supplies and your printables in hand, you are only a few moments away from an eye-catching finished product!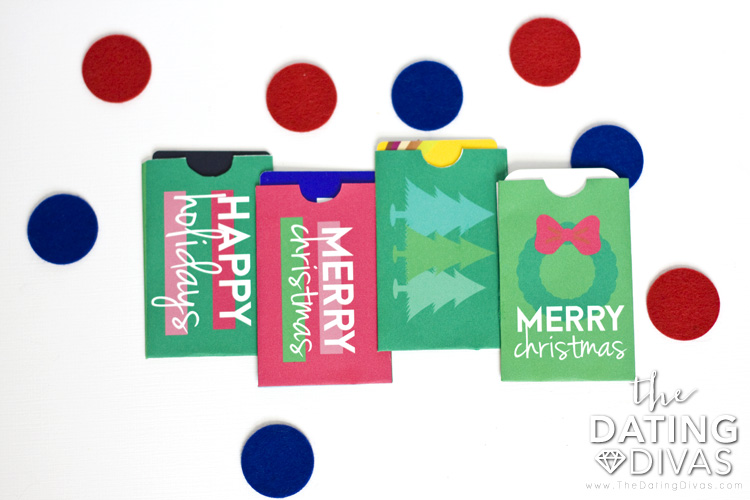 Step 3: Cut out your envelope of choice. Or I would even suggest cutting them all out and prepping them at the same time. This way you have some of these lovely gift card holders on hand for the next time you need a quick present!
Step 4: Fold the envelope on each of the fold lines. Each of the printable gift card holders have tabs to fold over.
Step 5: Run your glue stick over the folded tabs.
Step 6: Fold the envelope together holding firmly for a few seconds to ensure that it sticks together.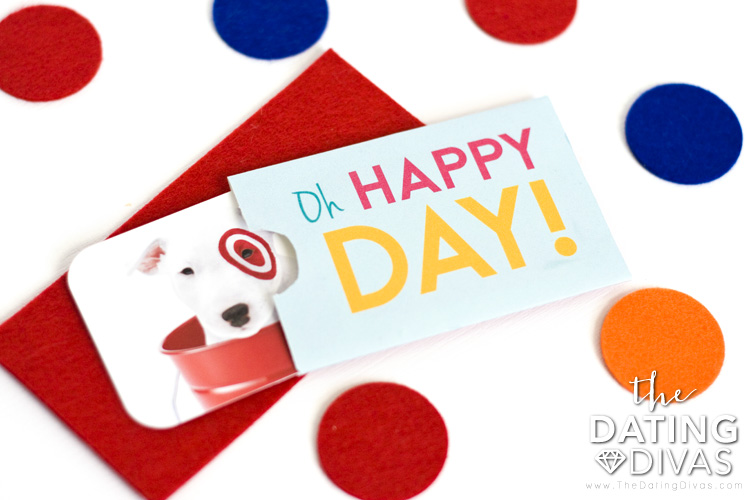 and Step 7: Insert your gift card of choice and watch the eyes of its recipient beam with excitement when they are greeted with this adorable gift!
That's all, folks! Super cute gift card sleeves are so cute and so easy! As you can see, these will be ready in no time and you will look like the star of the party!
Printable Gift Card Holder
With 10 different printable gift card holders all in one place, you are sure to find one that's perfect for any restaurant, movie theater, boutique, hardware store or anything in between!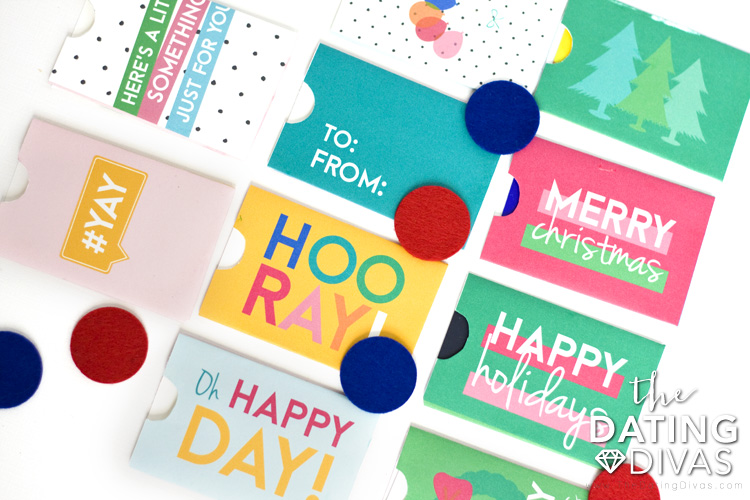 Watch your loved one's eyes light up when they receive one of these beautiful gift card holders with their favorite gift card tucked inside! If you are having a hard time deciding what gift card to purchase we always love Amazon gift cards
.
How about picking up a gift card to a theater? Similarly, a gift card to a restaurant is always an exciting gift to receive! In the same vein, what about grabbing a gift card to a clothing store! Trust me, people love and appreciate getting to pick out what they like, instead of having it picked for them! No matter what type of gift card you choose,  a printable gift card holder rounds out the gift, showing you put some thought and effort into the gift.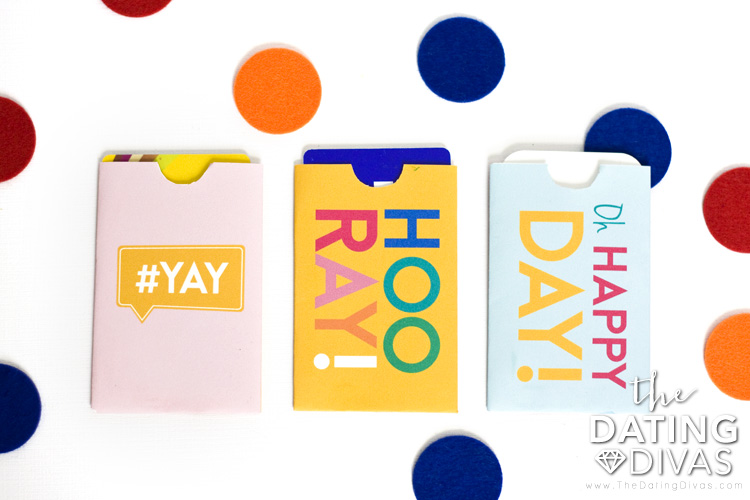 Last-Minute Gift Ideas
This printable pack is sure to cover any occasion! Check out the amazing gift card envelope templates created just for Christmas and the holidays!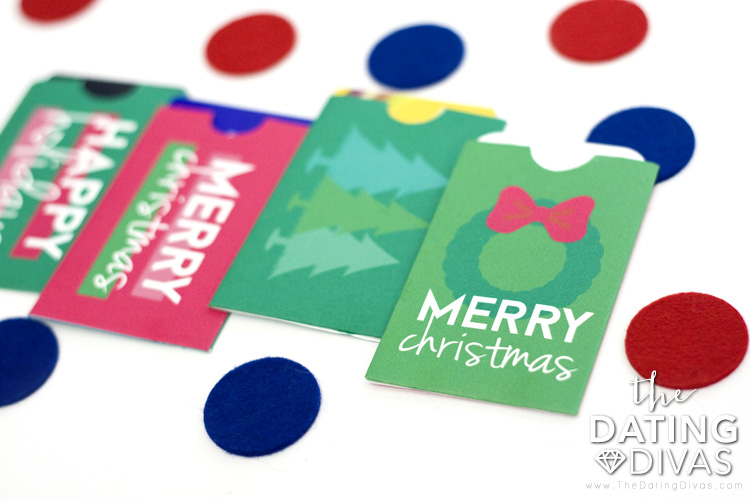 Without a doubt, the cute designs on these printable gift cardholders will make the gift card even more meaningful. Each of these fun gift card holders shows that you put a little extra special effort into the gift.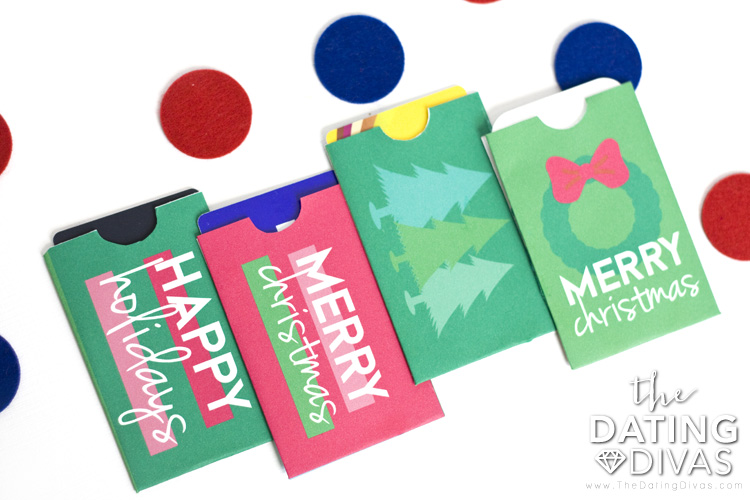 There you have it, printable gift card sleeves! Completely take care of Christmas, birthdays, and other holiday gifts this year! Simply print out the gift card holder template, grab a gift card, and you're good to go! The recipient is sure to love their gift because gift cards and these gift card envelope templates are ALWAYS the perfect size!
Free Printable Gift Card Sleeves
Printables Designed by Courtney @ Paperelli Exclusively for The Dating Divas