Fun Outdoor Games for Everyone
Summer is SO close we can taste it! And with it comes warm weather, pool parties, play dates, and you guessed it… fun outdoor games! Soak up every second with them this Summer with some of our fun outdoor games for kids! We've got the grown-ups covered too with our fun outdoor games for adults. We take summer fun very seriously around here, so when it comes to fun games to play outside… you've come to the right place. From classics to DIY, we've got plenty to keep you busy all summer long! Grab the kids or your neighbors and get this party started!

Disclaimer: This post contains affiliate links. To learn more about 'em, click here.
Whether you're in charge of hosting summer playdates, the 4th of July BBQ or the long-over-due family reunion, we've gathered 65 entertaining and fun outdoor games to ensure your party is the hit of the summer! Choose among the following 5 categories, and just click on the link to be taken straight to the content:
Fun Outdoor Games Just for Kids
Are you ready to start planning your summer fun?! Well, here we go!
Classic, Fun Outdoor Games
If you're looking for outdoor games that have stood the test of time, you've found them! These fun outdoor games are super easy to set up and to play. Additionally, they're a total crowd pleaser! Keep reading for some of the best, classic games to play outside.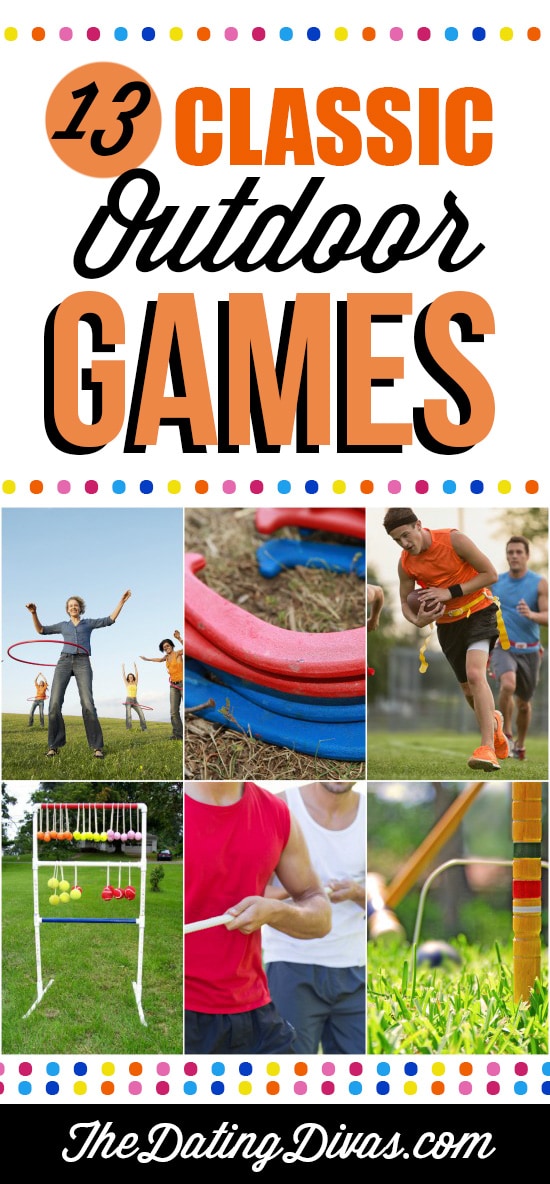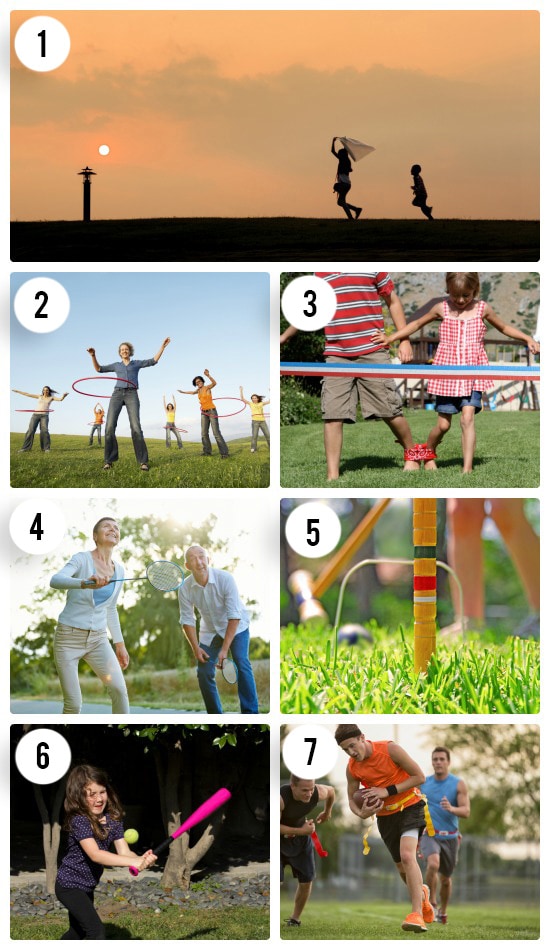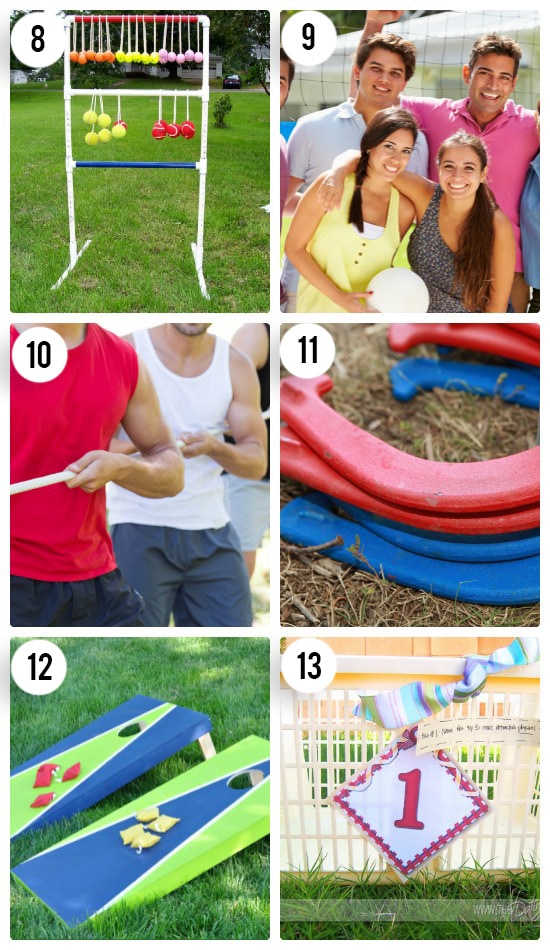 DIY Outdoor Games
We think these DIY Outdoor Games are total crowd-pleasers. In other words, there's something for everyone! From your very own Mini-Golf Course to Pipe Ball Toss, you're sure to find something that will fit your fun outdoor games needs. In addition, they're so easy and inexpensive!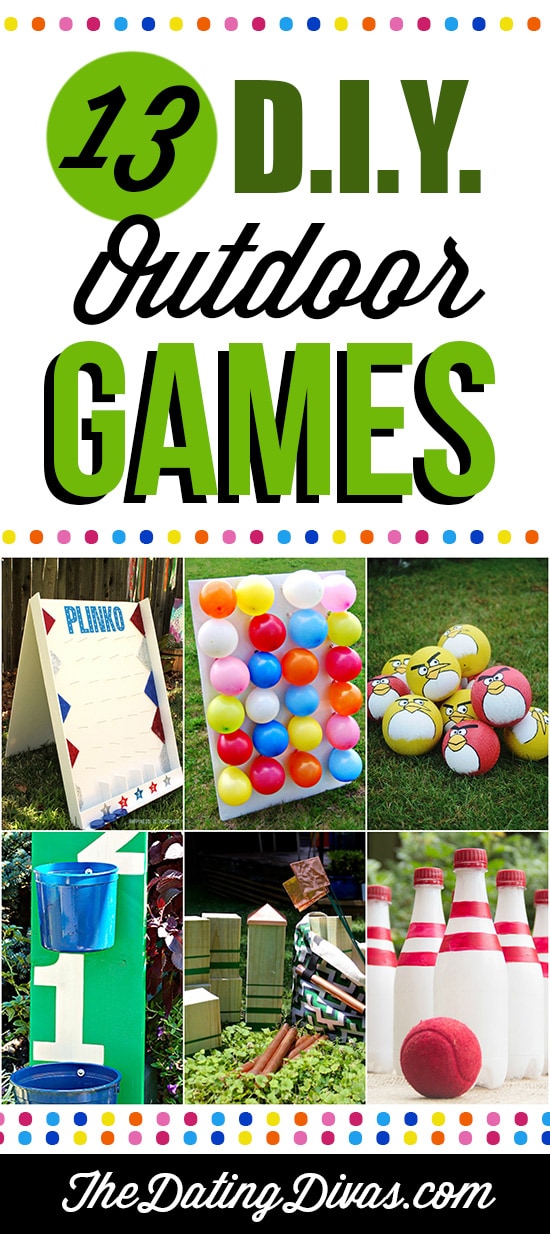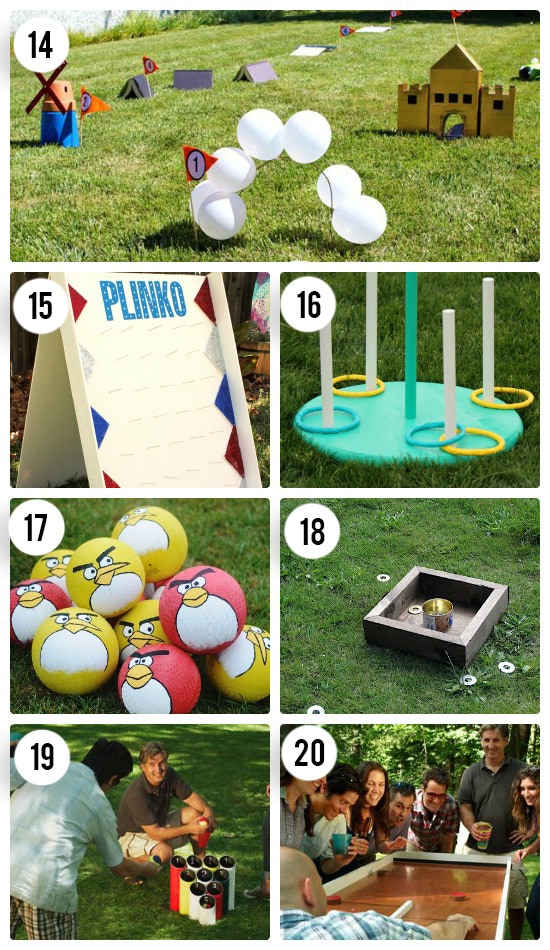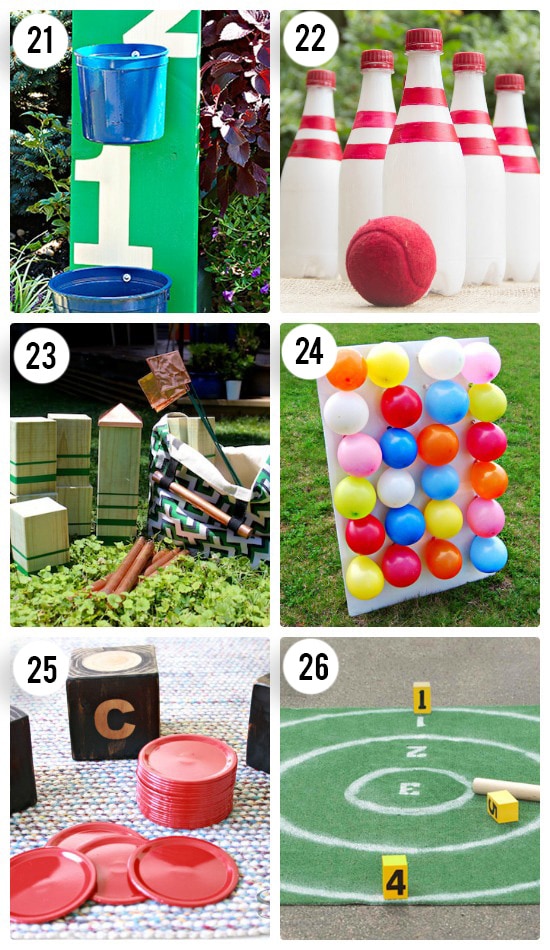 Fun Outdoor Games Just for Kids
We all know how important it is to keep your little ones entertained during the Summer months. Well, you're in luck! This list of fun outdoor games for kids is geared specifically towards a younger audience. However, they're good games to play outside for adults as well!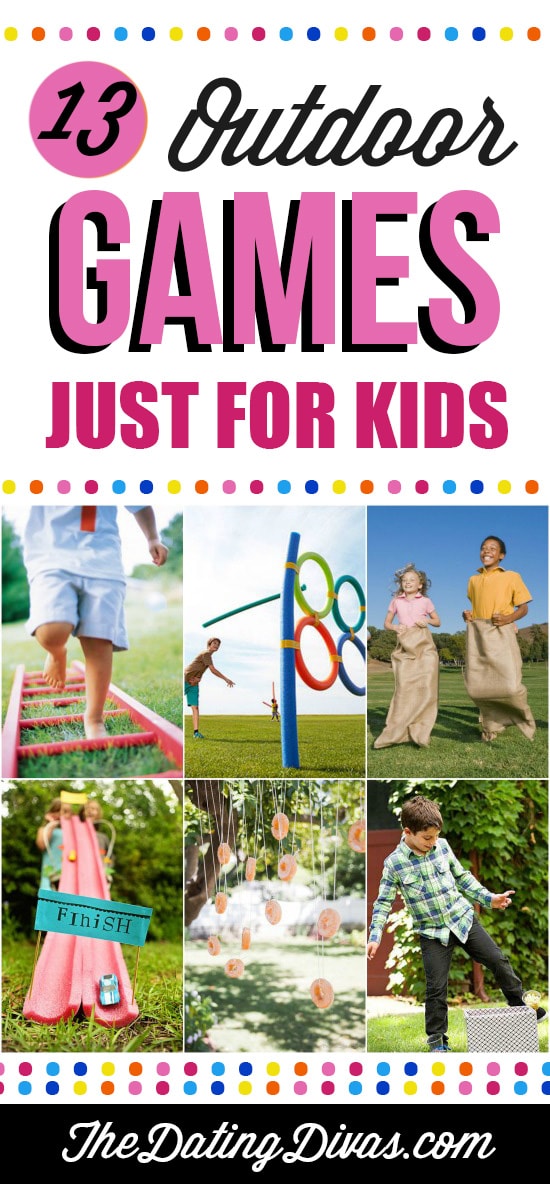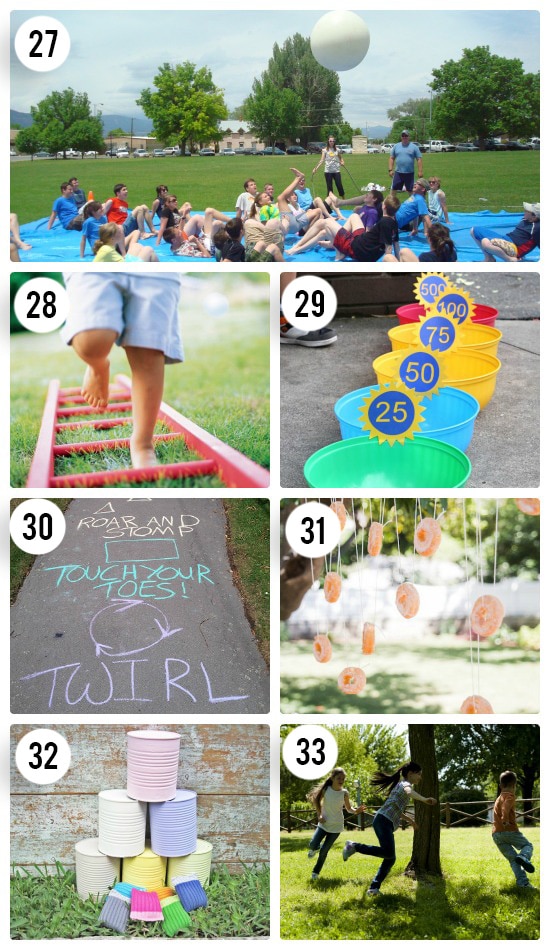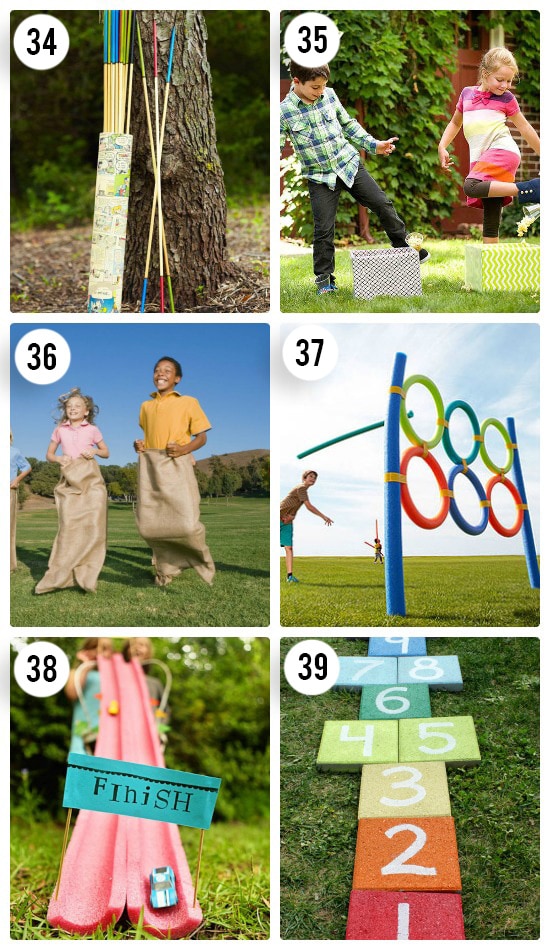 Boardgames for the Outdoors
Try mixing things up with these super clever outdoor board games! After all, who wants to stay indoors when you can play some fun outdoor games instead! Additionally, these board games are supersized which only adds to the fun. Keep reading to check them out.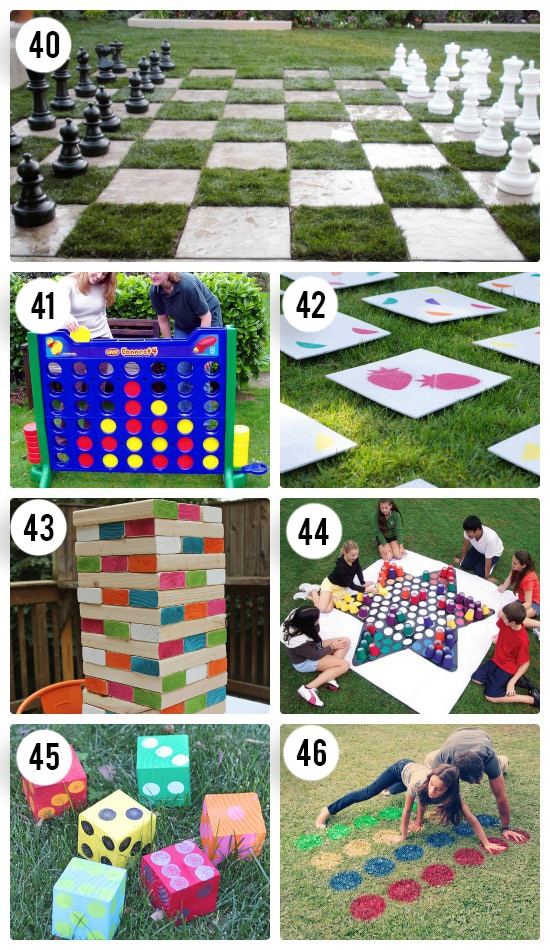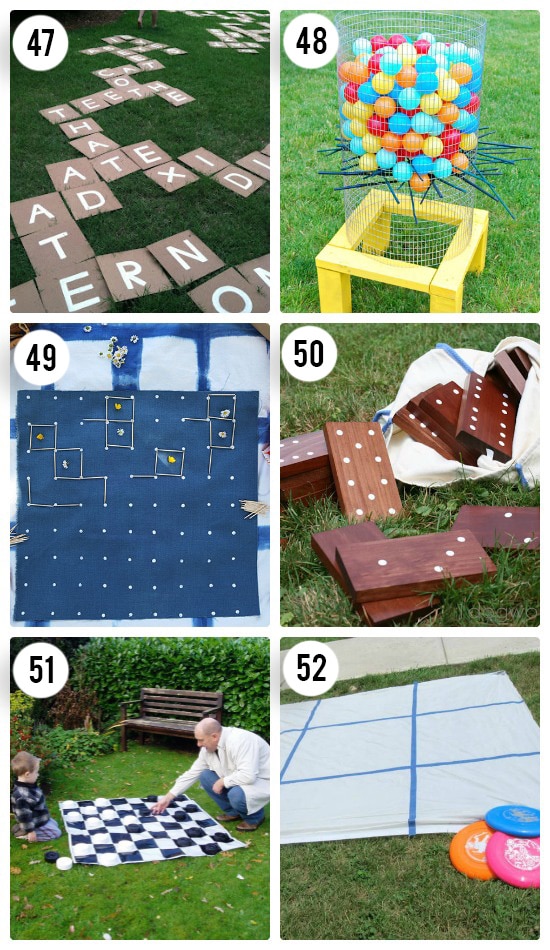 Outside Water Activities
Beat the heat and make a splash with this list of water games to play outside. They're the perfect outdoor games for young and old alike! Moreover, they're a great way to entertain during the summer months. Check it out!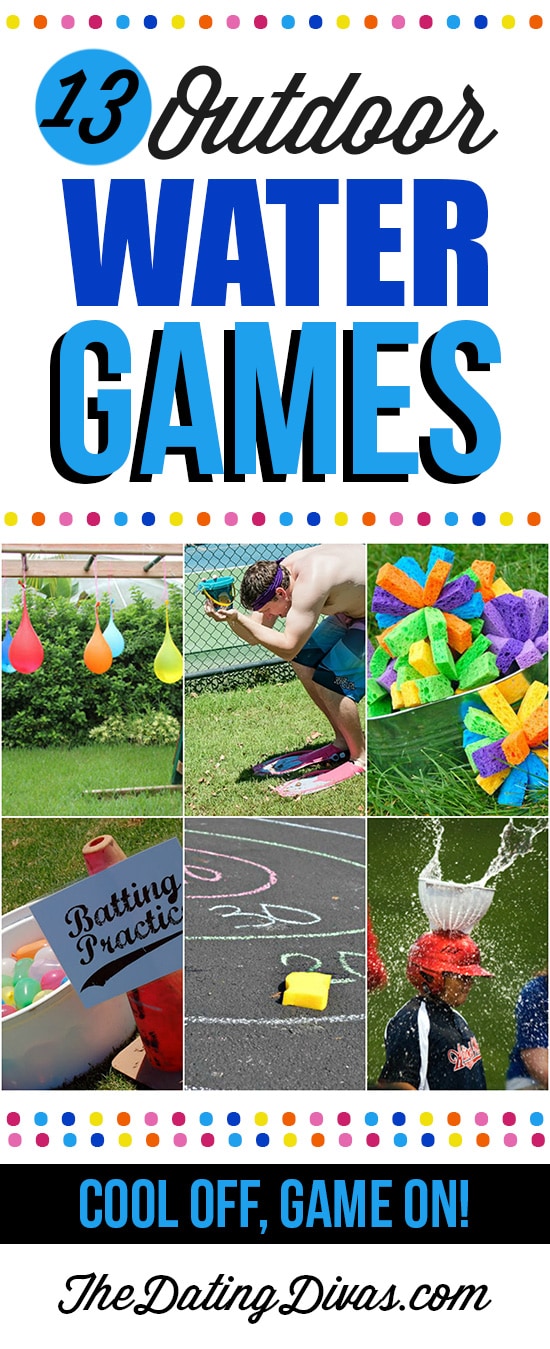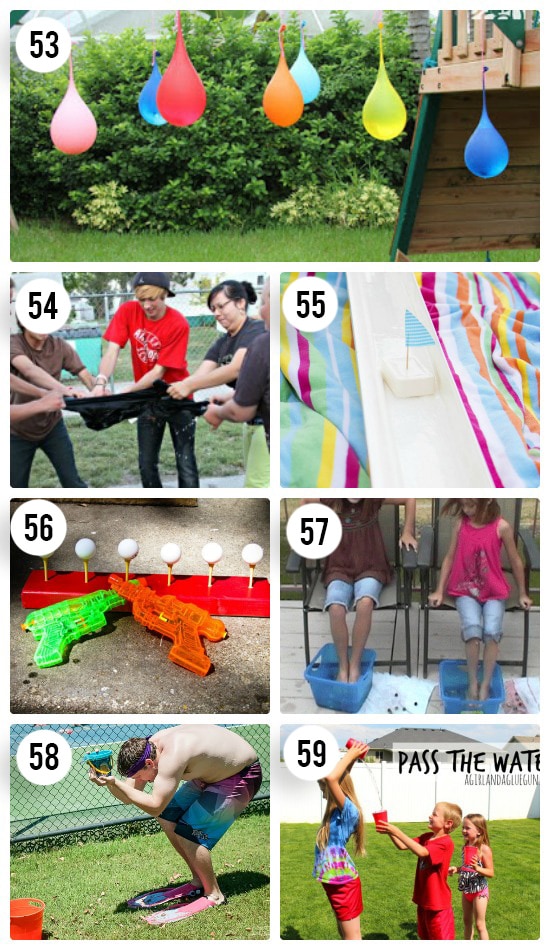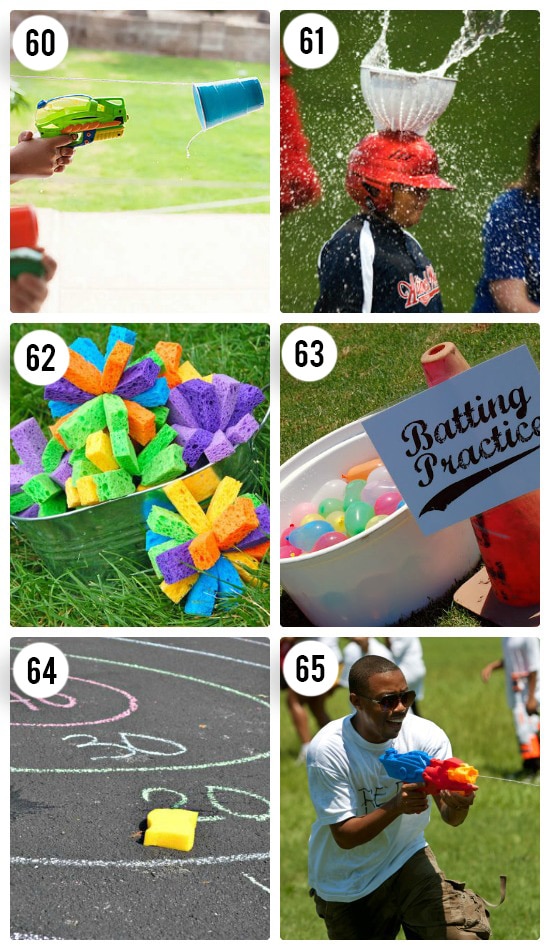 Feeling a little overwhelmed with options!?  Good thing you have 3 months of summer to try as many as you want! Try one of our 30 Block Party Ideas with some of the above-listed games and have yourself the ULTIMATE summer! And for the kids, try one and MANY of our 101 Summer Boredom Busters! We also rounded up The Best Family Outdoor Games! This summer will be anything BUT boring!