Outdoor Games For The Whole Family
Summer is SO close we can practically taste it! And with it comes warm weather, pool parties, and you guessed it… fun outdoor games! We'll help you soak up every second of summer fun with our list of outdoor games for kids. From classic party games to backyard games, we've got plenty of ideas to keep you busy. We've even got the grown-ups covered with our giant list of outdoor games for adults.
So grab the kids, your neighbors, and anyone else you can think of, and let's get this party started!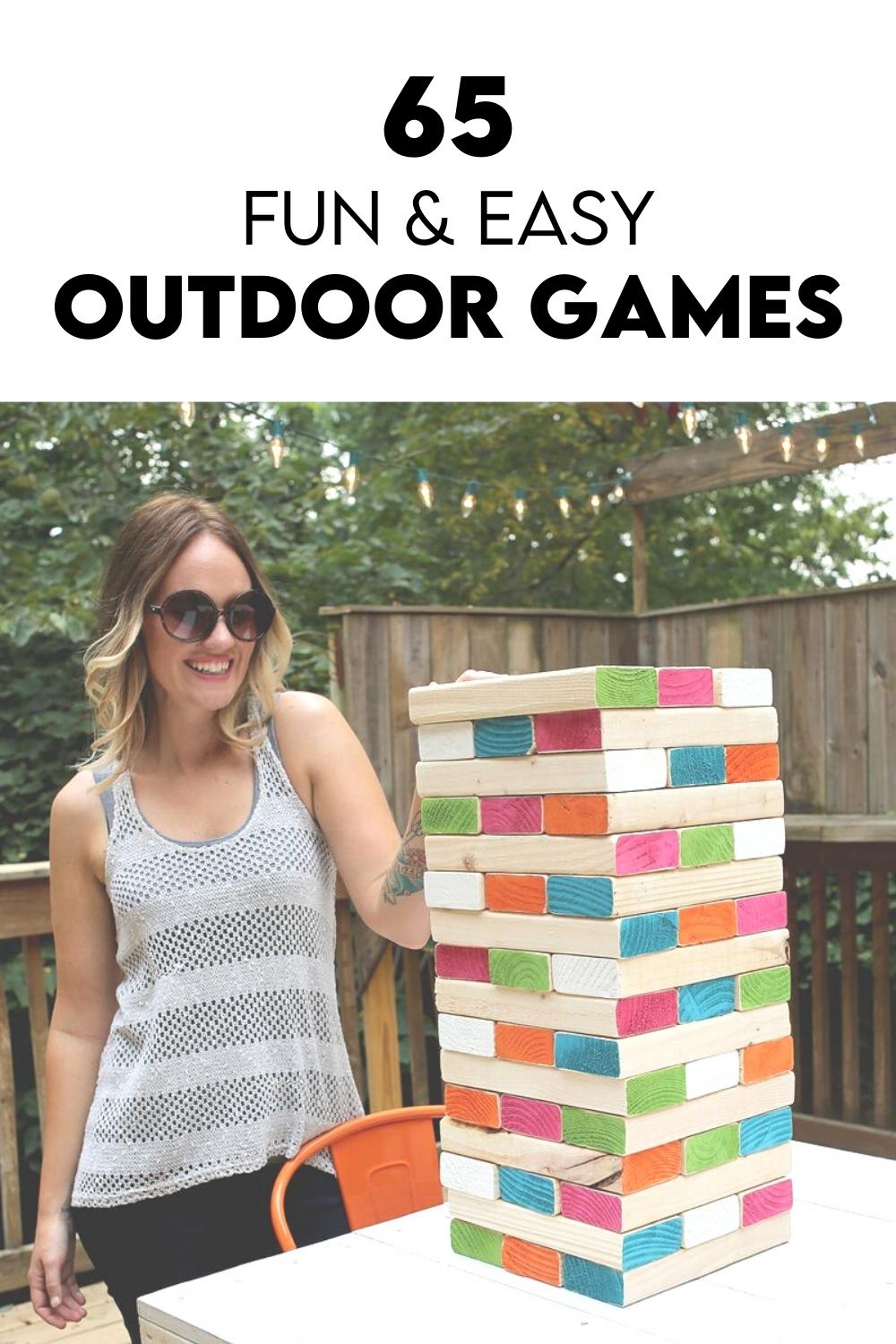 Disclaimer: This post contains affiliate links. To learn more about 'em, click here.
To help make your browsing even easier, we've divided our list of outdoor games into the following categories:
Are you ready to start planning your summer fun?! Well, here we go!
Classic Outdoor Games
If you're looking for outdoor games that have stood the test of time, you've found them! These classic outdoor games are super easy to set up and play, and they're total crowd-pleasers.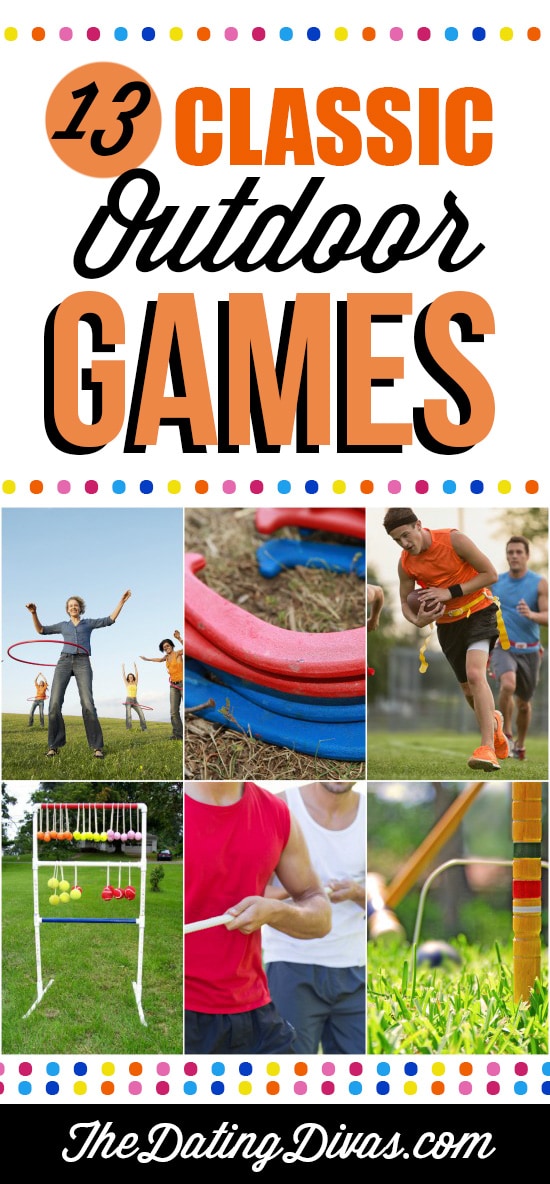 1 . Capture the Flag – You're never too old for this classic game, and it might be time to share the tradition with your kids!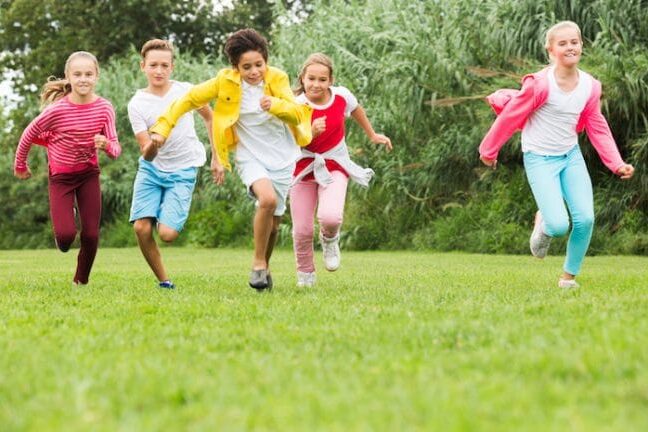 2 . Hula Hoop Competition – Let's see how well you can move those hips.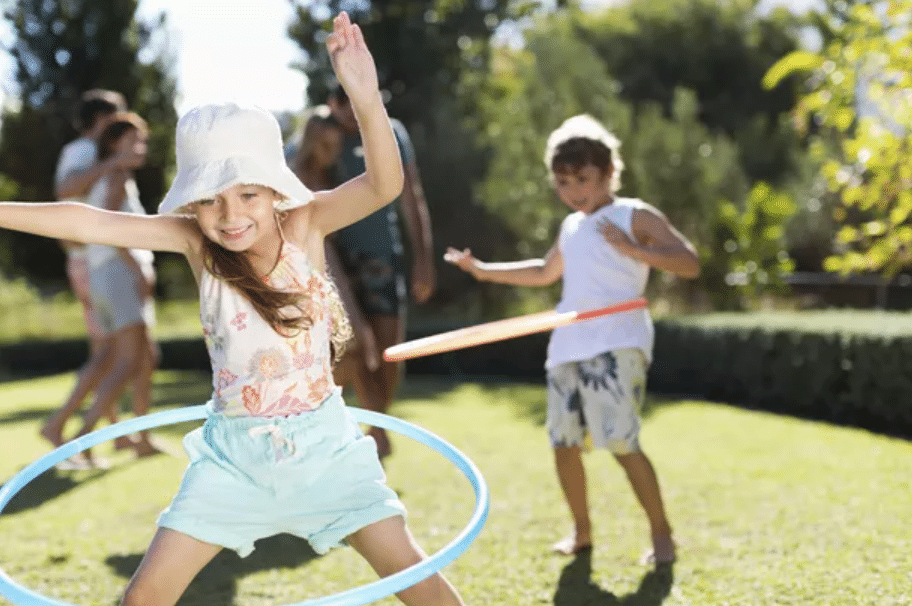 3 . Three-Legged Race – Choose your partner wisely for a three-legged race!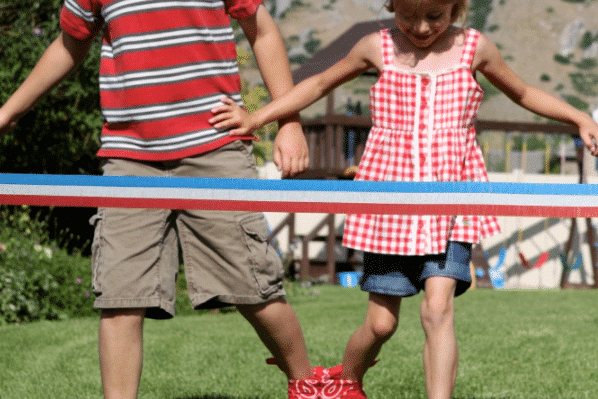 4 . Badminton – Try setting up a backyard net and hosting a friendly badminton tournament with neighbors, family, and/or friends.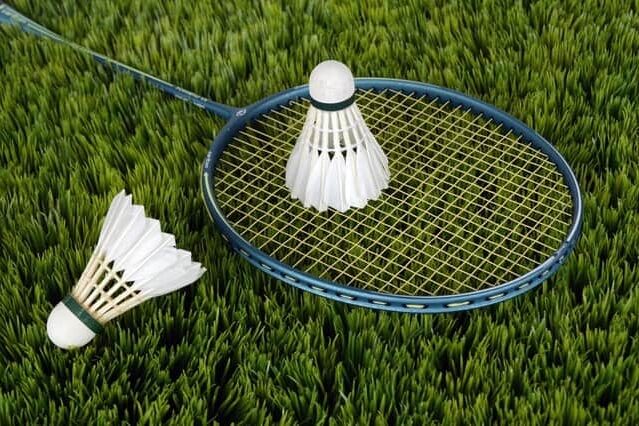 5 . Croquet – This old-time classic is sure to be a hit.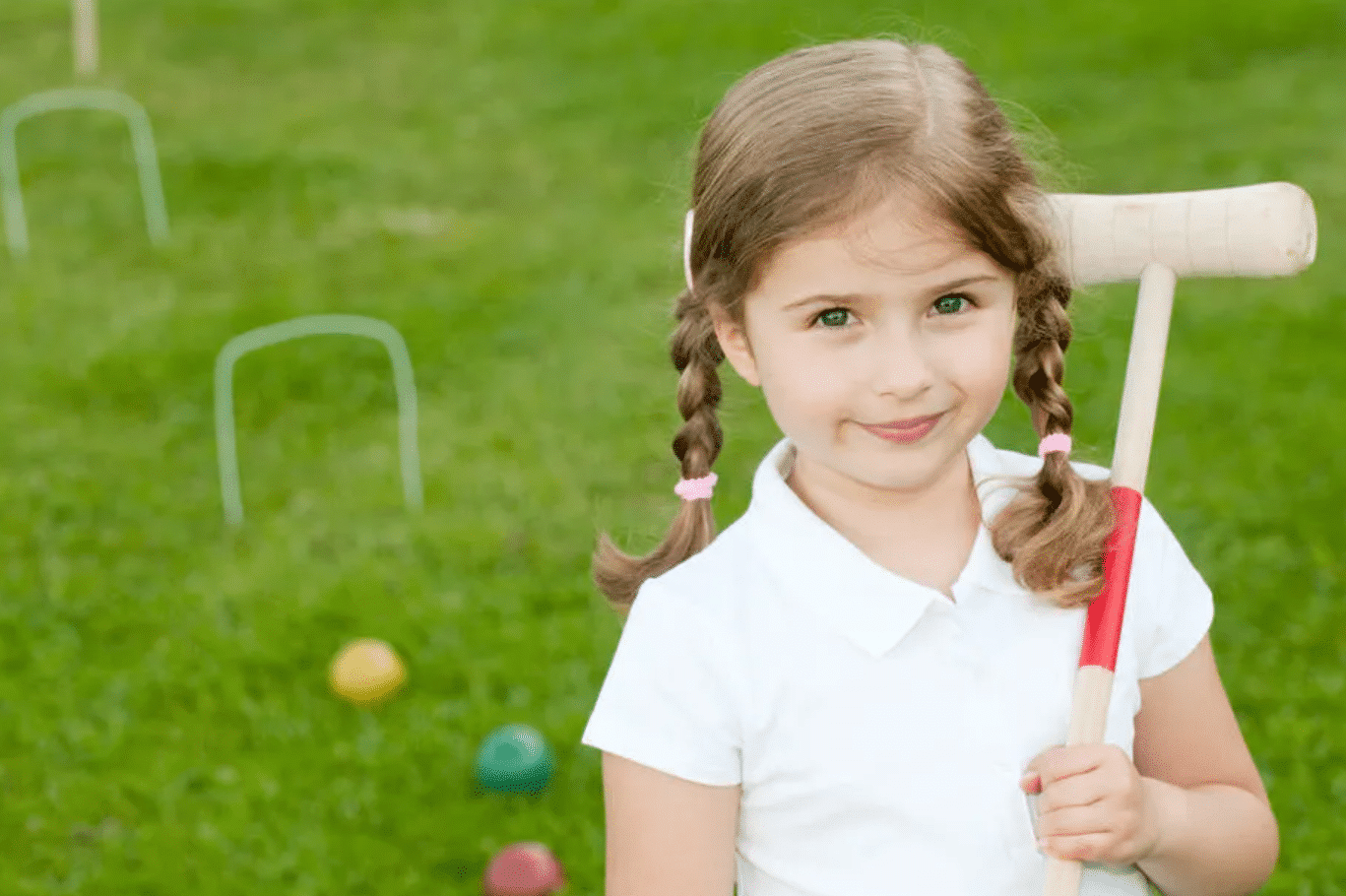 6 . Backyard Baseball – Whether you're setting up t-ball for the kids or playing yourself, backyard baseball is a true American classic.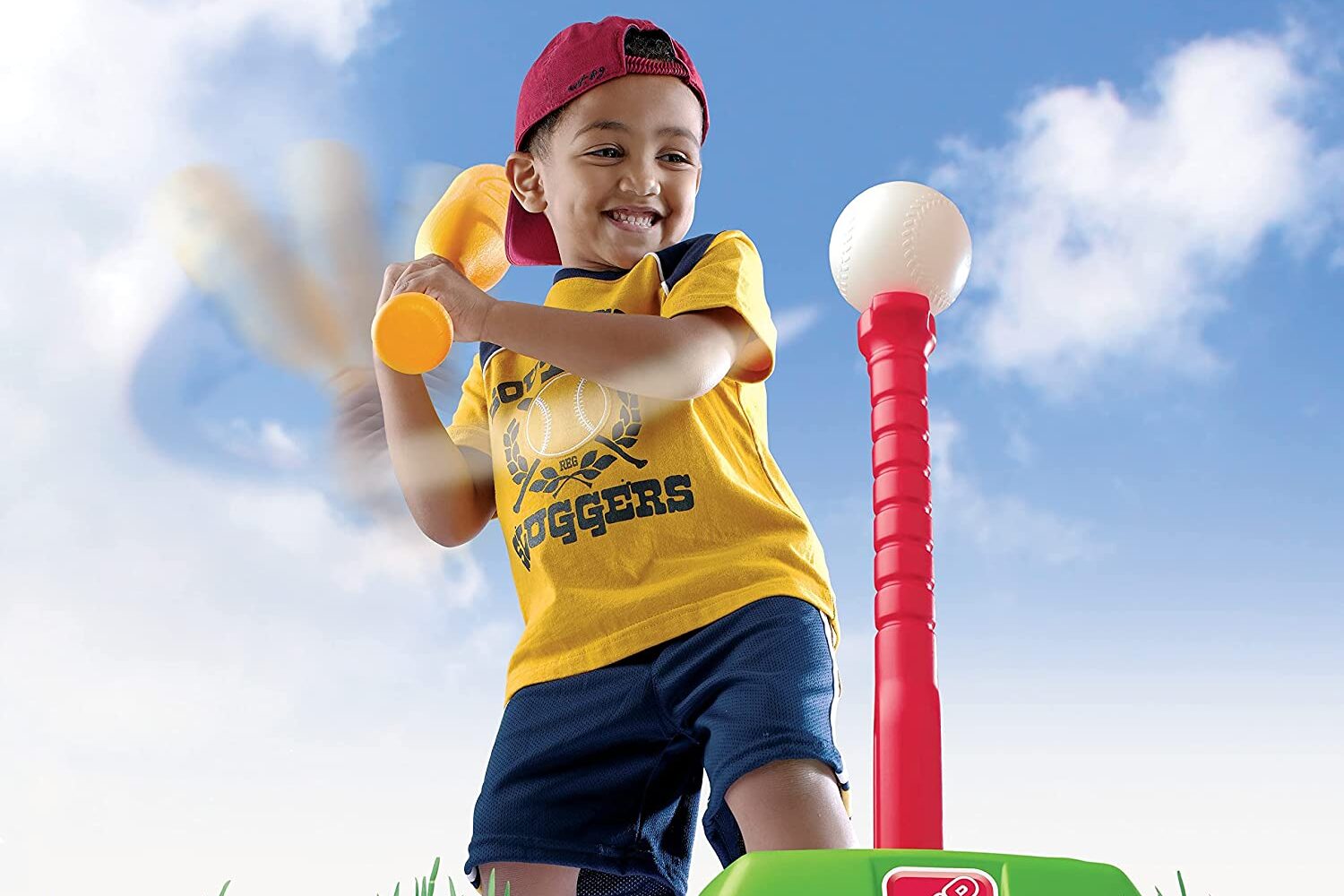 7 . Flag Football – A little flag football is a perfect way to flirt with your spouse while enjoying the outdoor weather.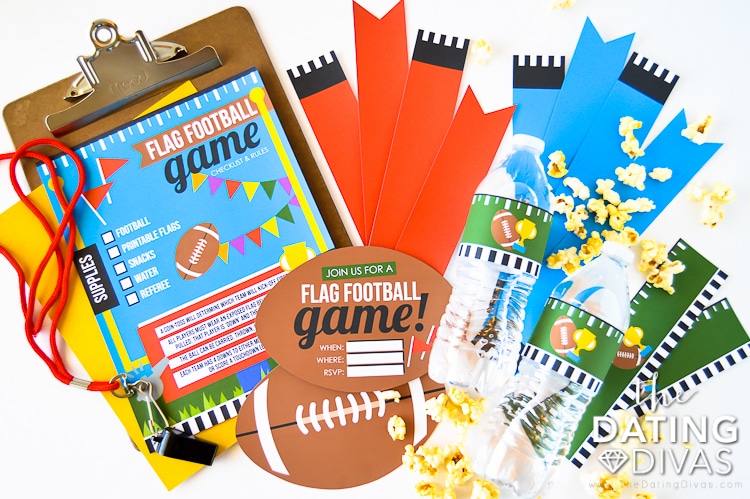 8 . Ladder Golf – If you're looking for something simple and unique, you have to give this one a try!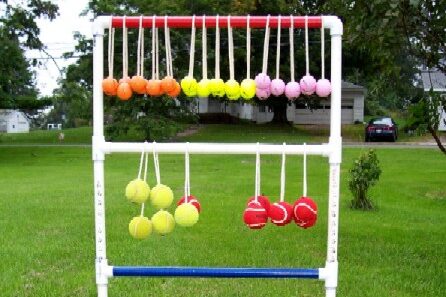 9 . Volleyball – You can play without a net, but to add a little friendly competition we recommend setting one up and creating a two-team tournament.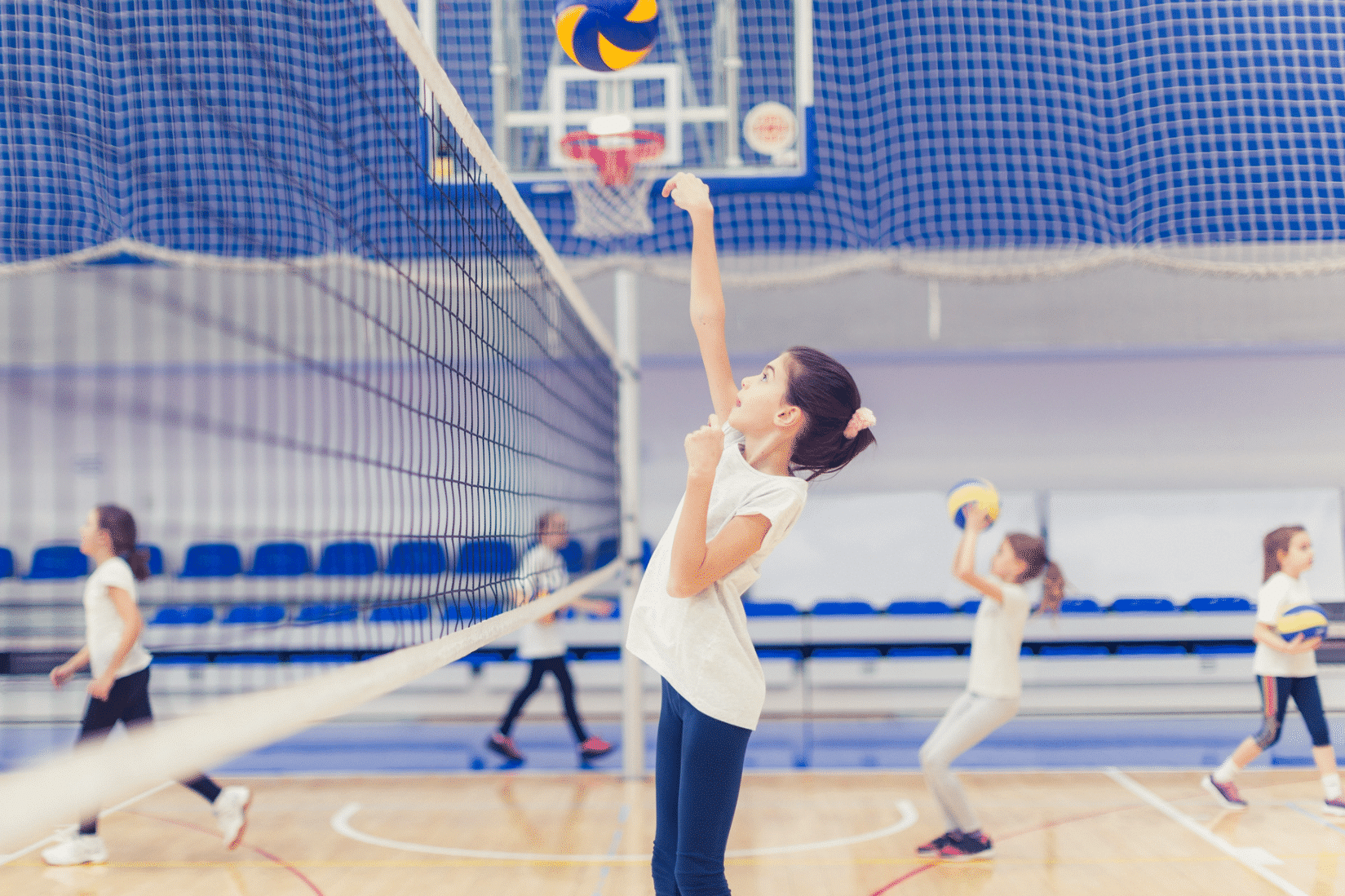 10 . Tug of War – Grab a rope out of the garage and see just how strong you really are!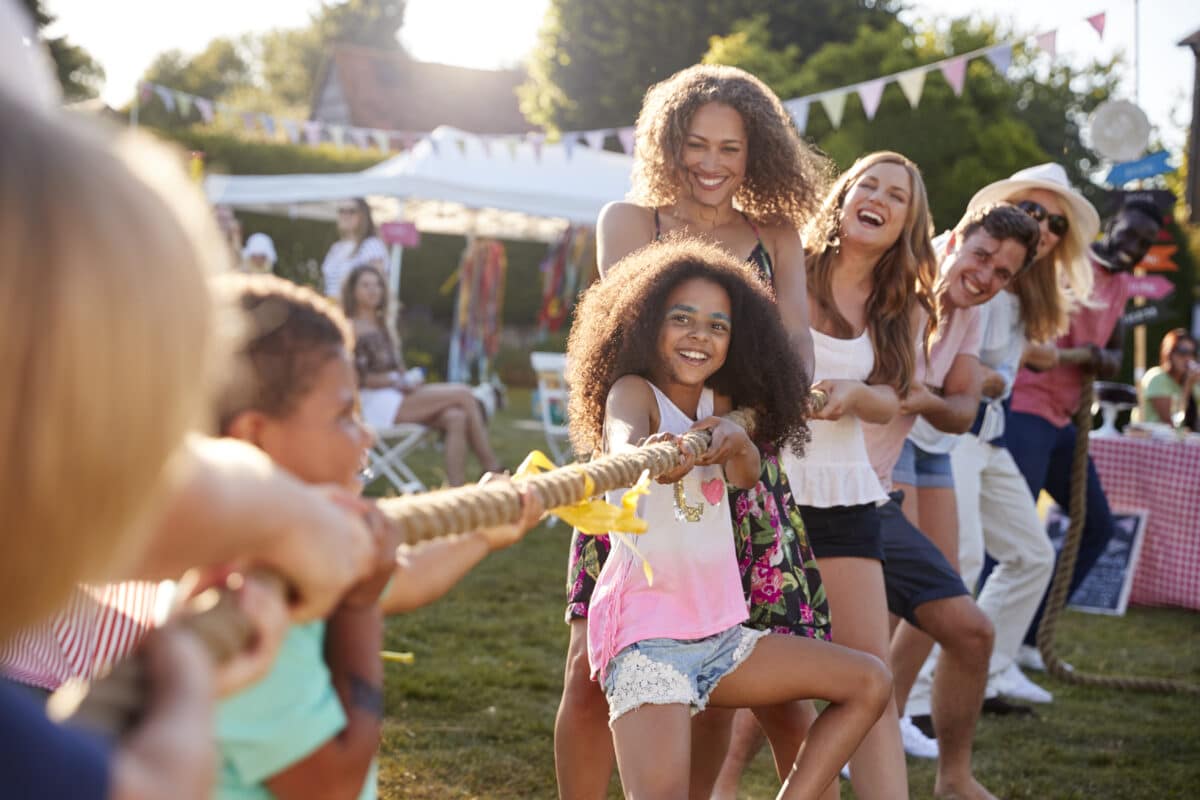 11 . Horseshoes – This is one of the more classic party games on our list.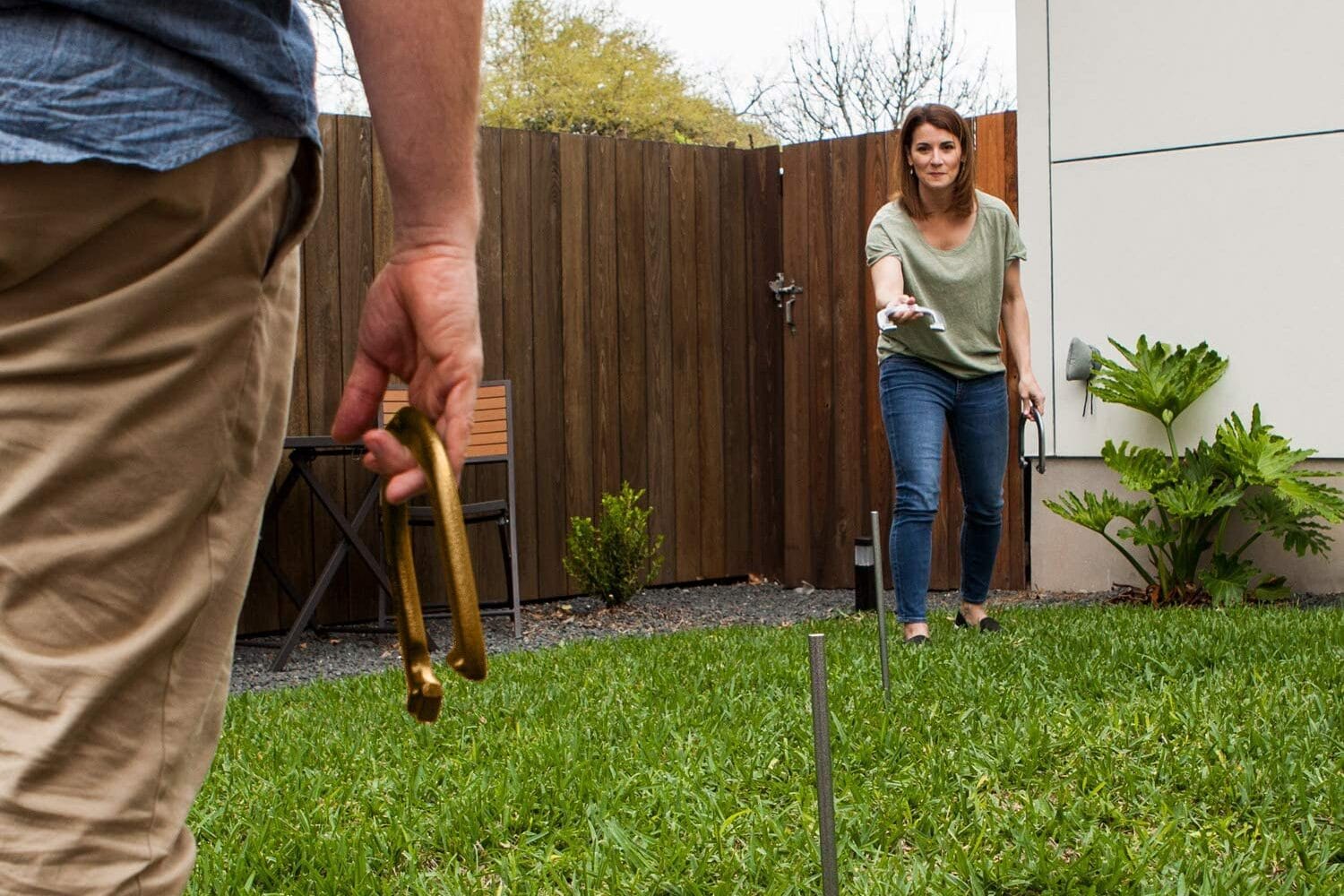 12 . Cornhole – If you haven't tried this game yet, you're missing out on some serious fun!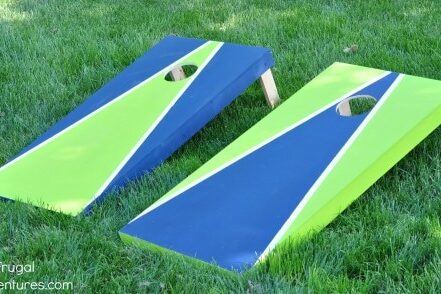 13 . Frisbee Golf – If you need an at-home date night activity that's outdoors, this is the one for you!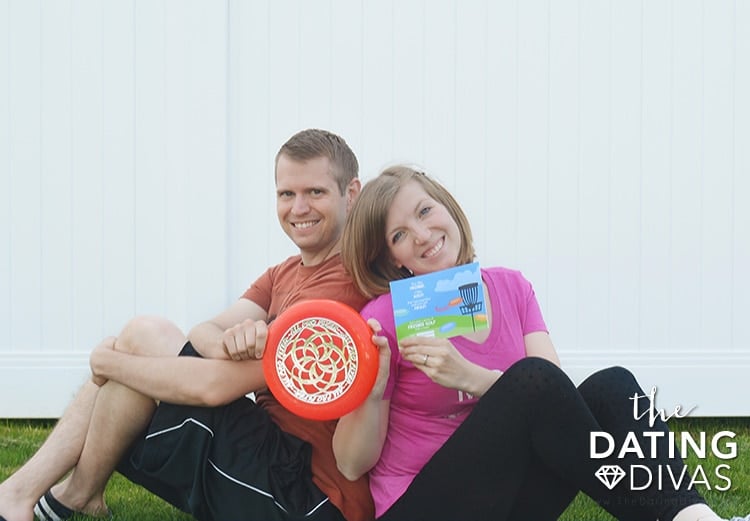 DIY Outdoor Games
Whether it's building your own mini-golf course or setting up a little backyard bowling, you're sure to find something for your inner DIY-er. These party games are easy, inexpensive, and super fun!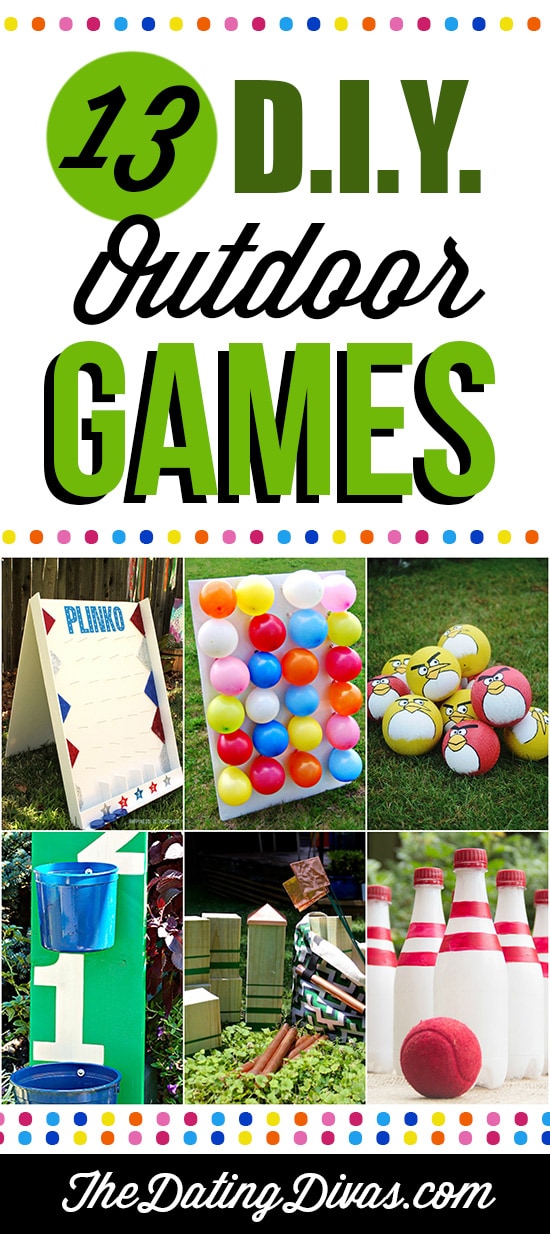 14 . Mini-Golf Course – Creating your very own mini-golf course will make your house the hit of the neighborhood.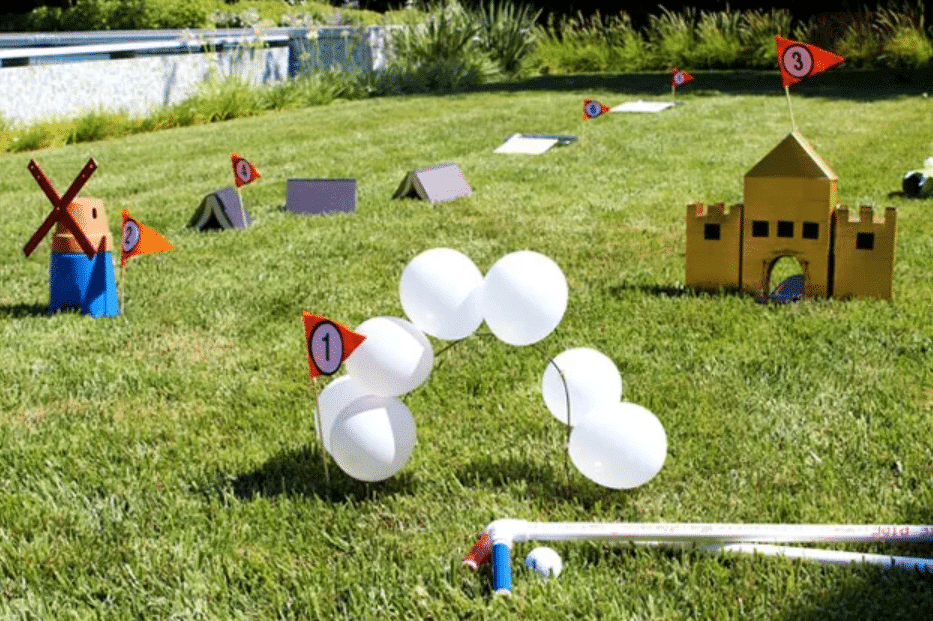 15 . Plinko – Create your own Plinko board for a unique game to play at your next BBQ.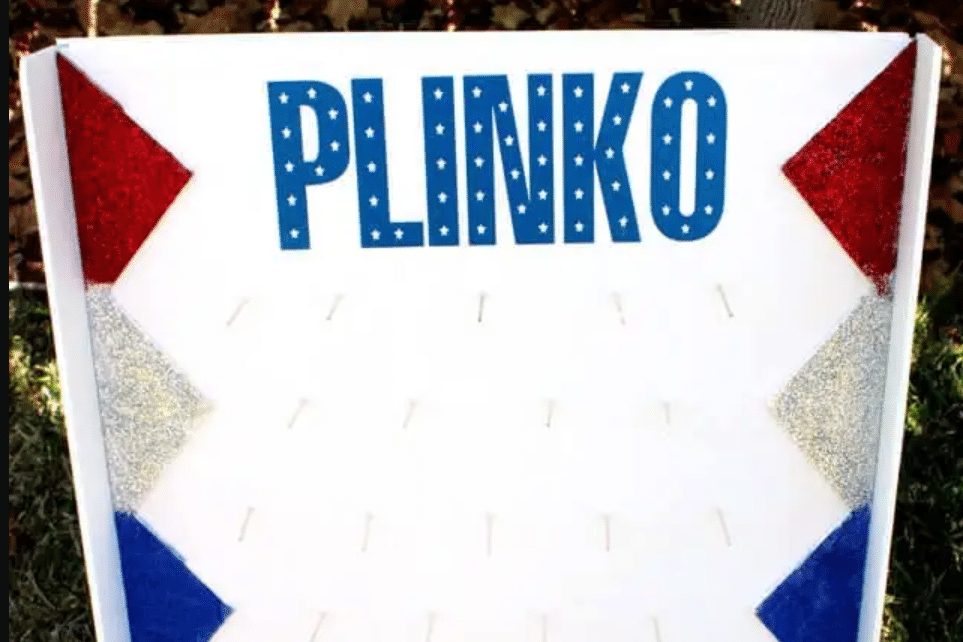 16 . Ring Toss – As simple as this game is to play, it's equally as simple to make. You can also buy one here if you find yourself short on time and creativity!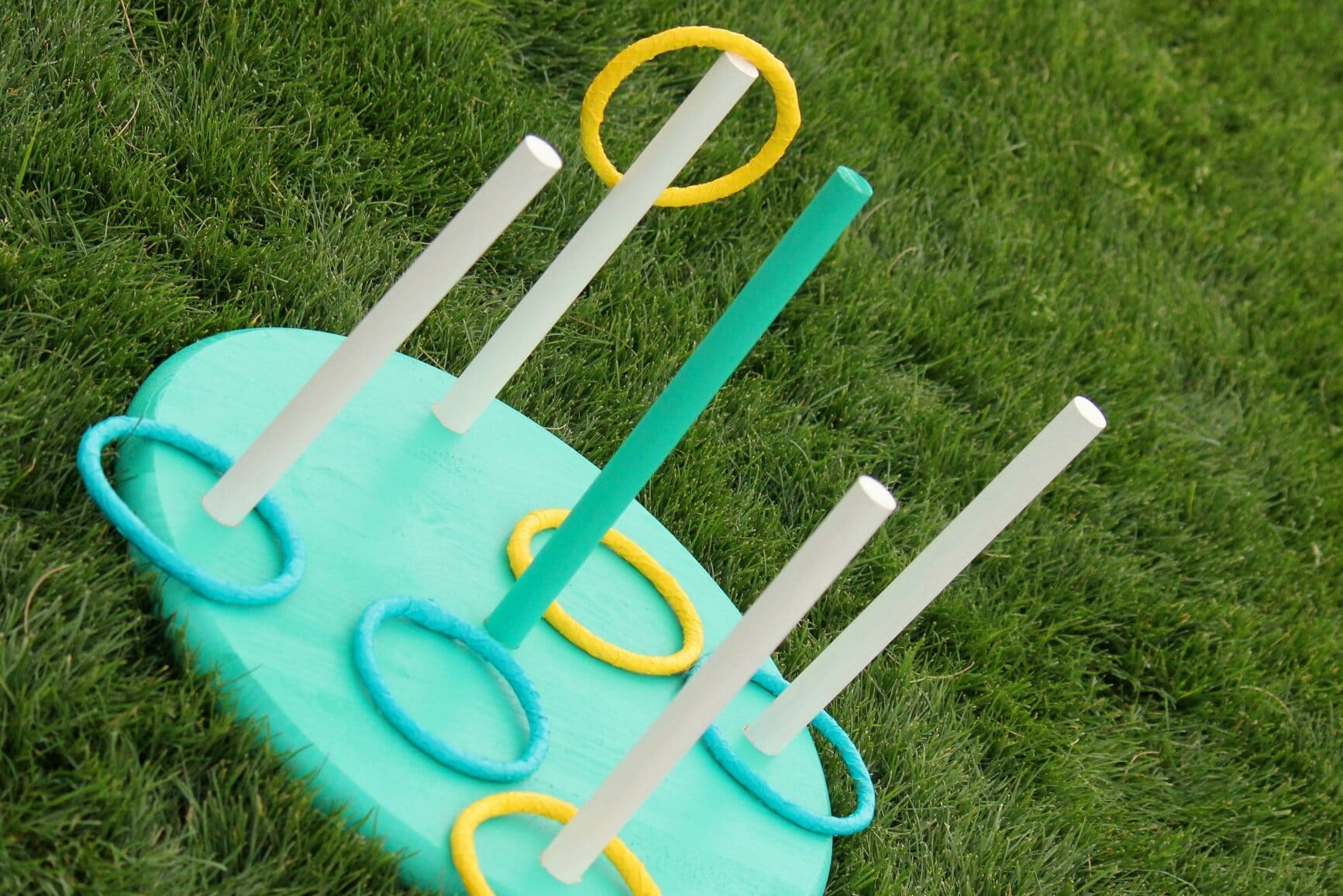 17 . Angry Birds Backyard Edition – With some four square balls, a DIY launcher, and cardboard boxes, you can make your own Angry Birds game right in your backyard!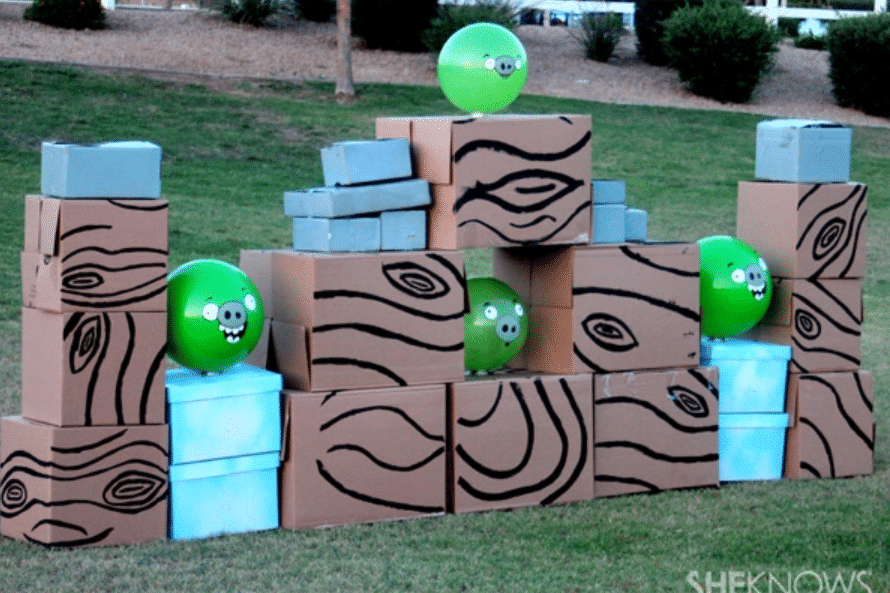 18 . Washers – With items you surely have kicking around your garage, you can easily whip up the pieces necessary for a game of washers.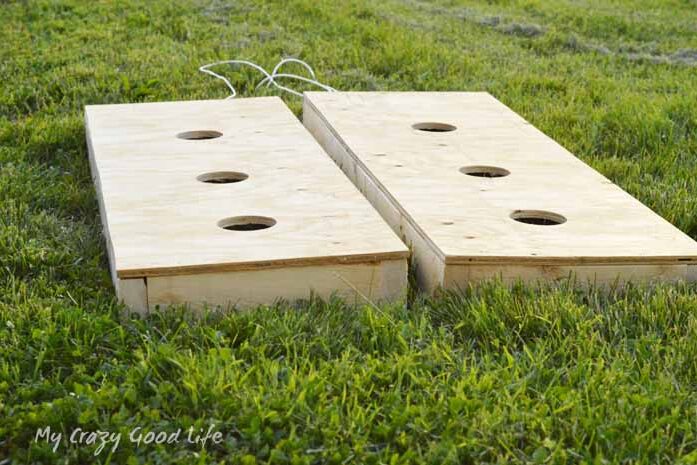 19 . Pipe Ball Toss – Cut piping into varying heights, connect them together, and grab a ball!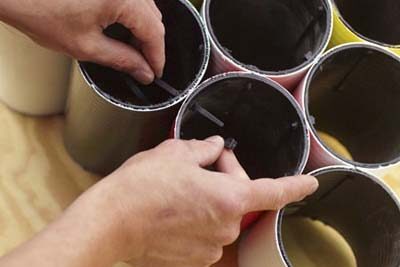 20 . Ricochet Table – This is a twist on the classic game of shuffleboard. Simply turn a door into a ricochet table for this fun backyard game!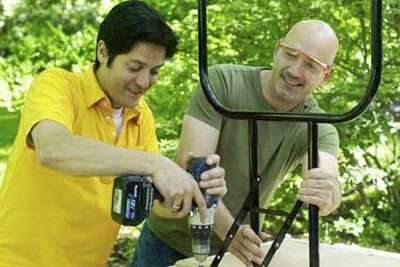 21 . Glow-in-the-Dark Ring Toss – To avoid getting bored with the standard ring toss, switch it to a glow-in-the-dark version!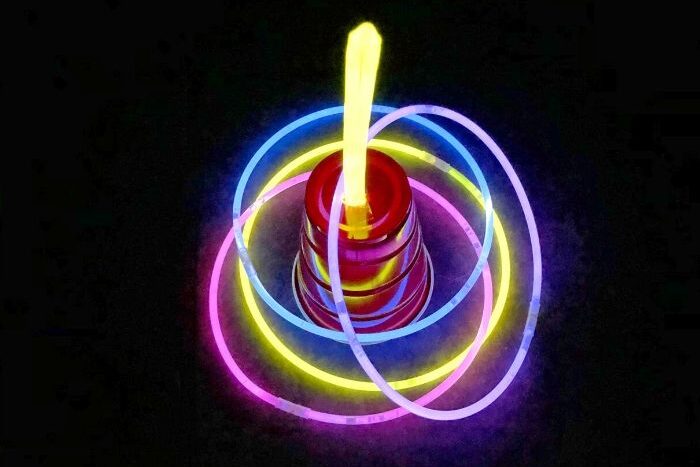 22 . Backyard Bowling – All you have to do for this game is grab your recyclables and upcycle them!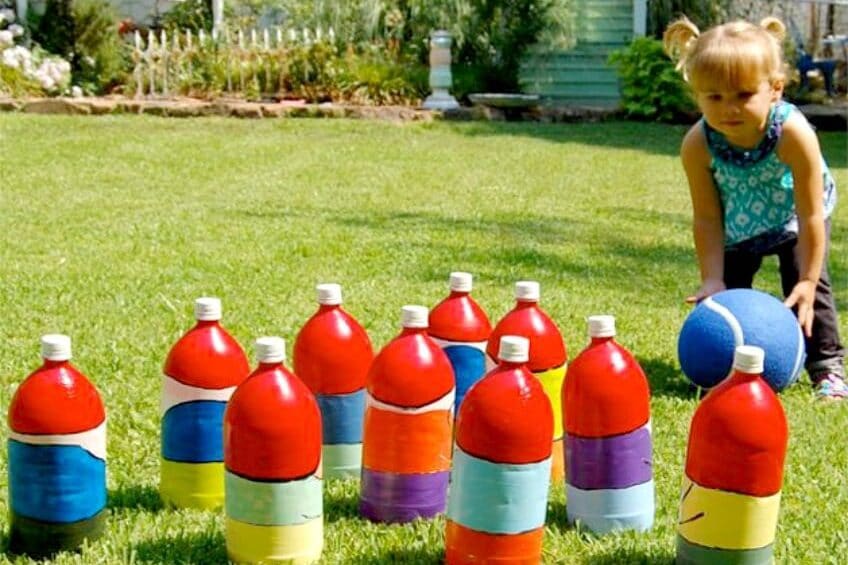 23 . Kubb Game Set – This idea is a cross between bowling and chess. Additionally, you can take a whack at making your own!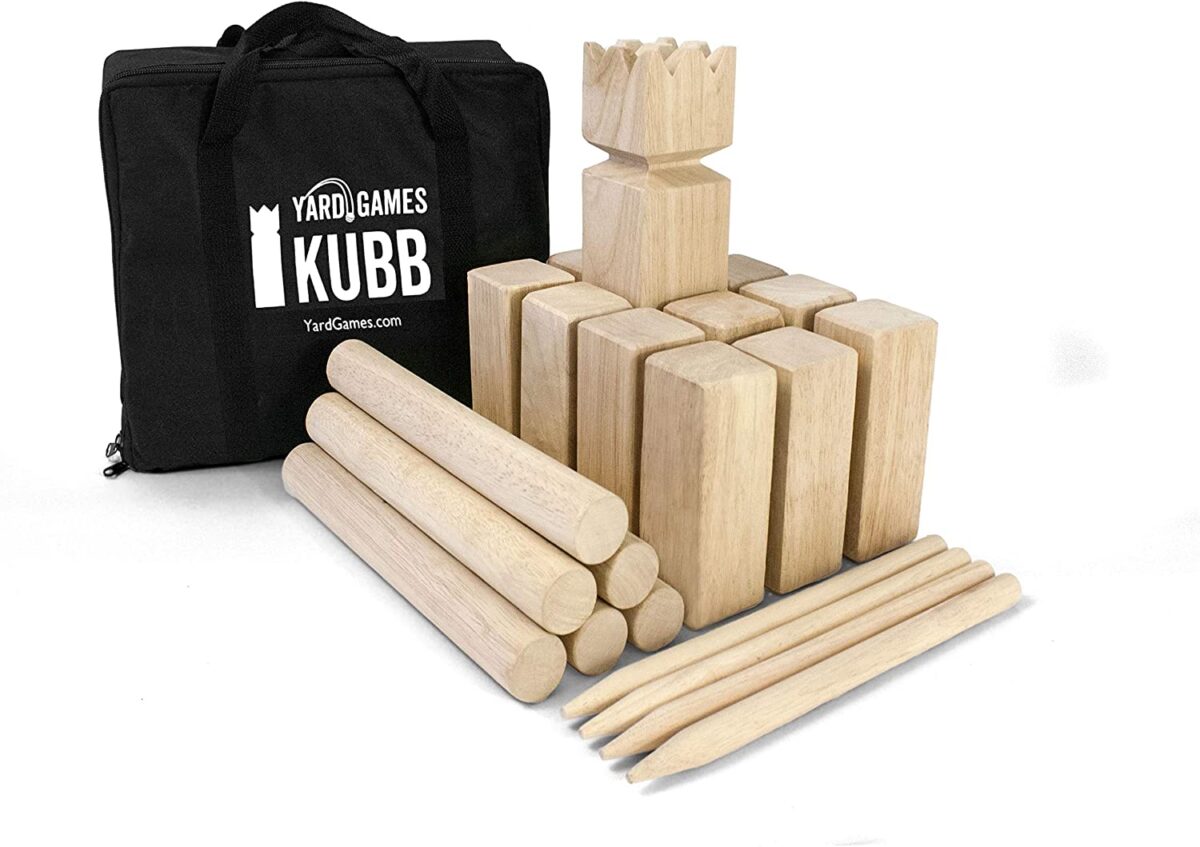 24 . Balloon Dart Board – This idea is both simple and fun. All you have to do is attach balloons to a board and throw darts at them.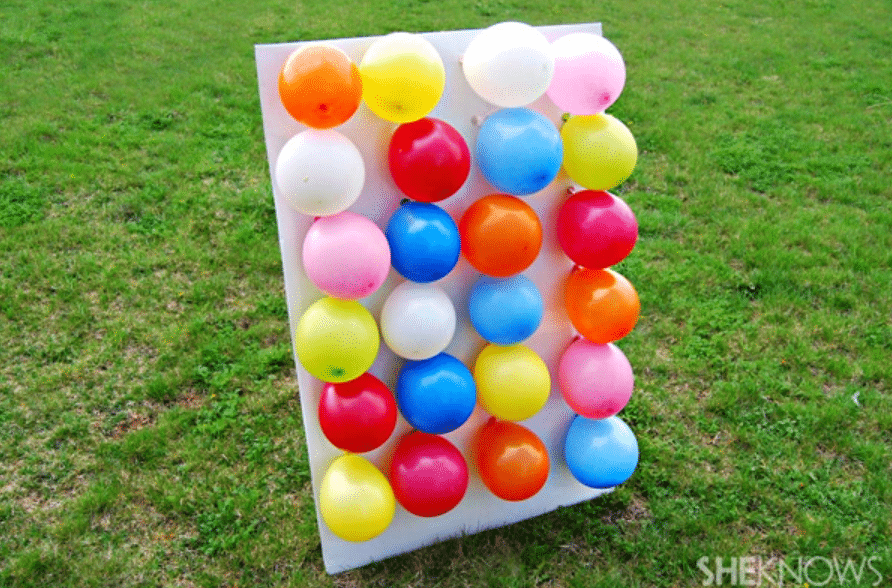 25 . LCR Dice Game – To play LCR, roll the dice and pass your chips according to the letter you land on. The idea is to be the last one with all the chips!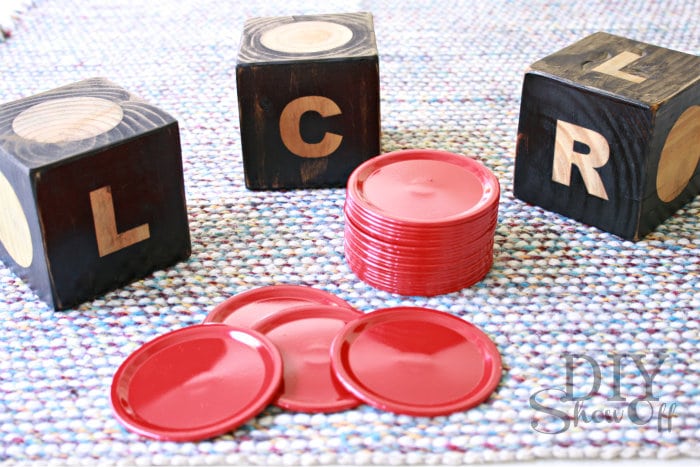 26 . Irish Bowling – This is another great game to try during the tailgating season.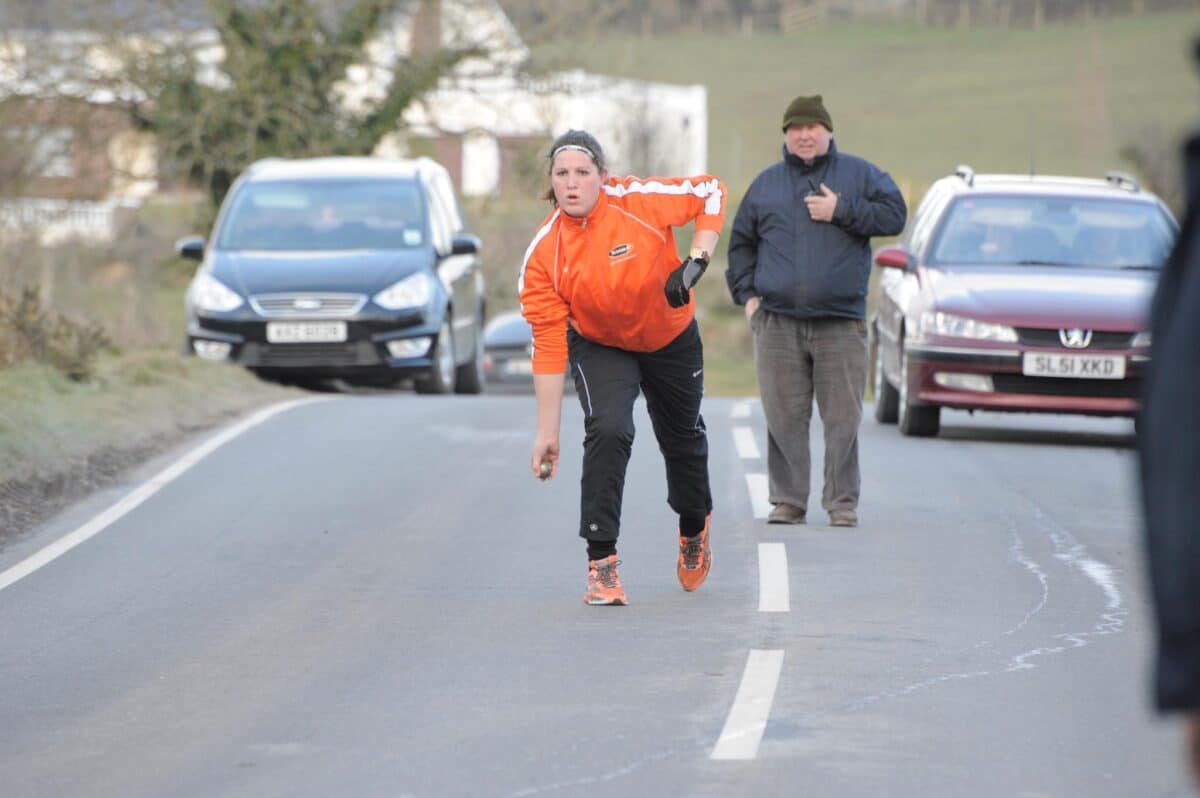 Outdoor Games for Kids
If you're looking for ways to keep your little ones entertained this summer, you're in luck! This list of outdoor games for kids is geared specifically towards a younger audience.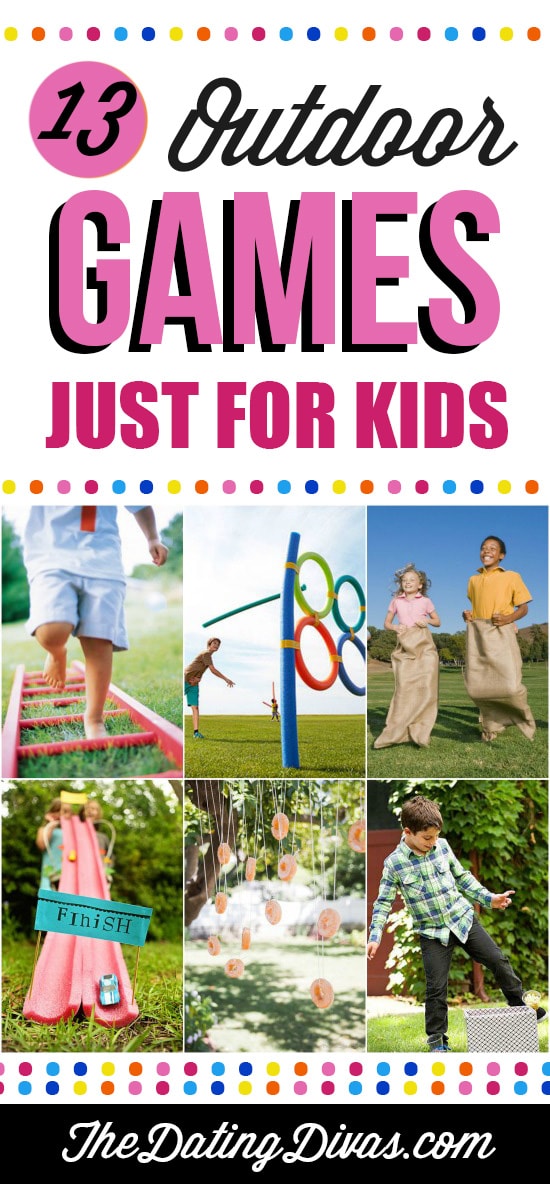 27 . Crab Soccer – When it comes to fun games for kids, crab soccer is where it's at!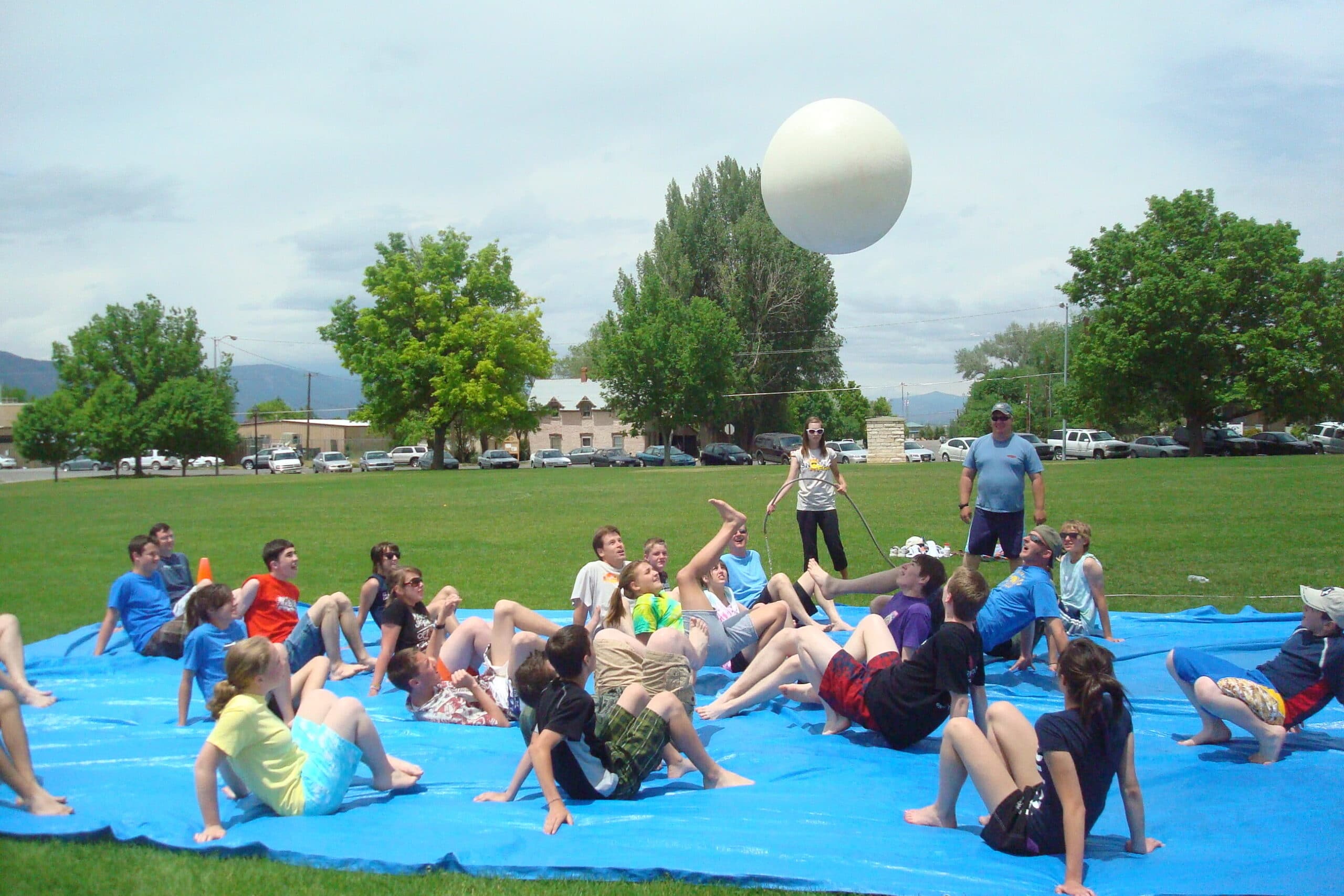 28 . Backyard Obstacle Course – This is a great backyard game because you can use items you have around the house to create the ULTIMATE obstacle course.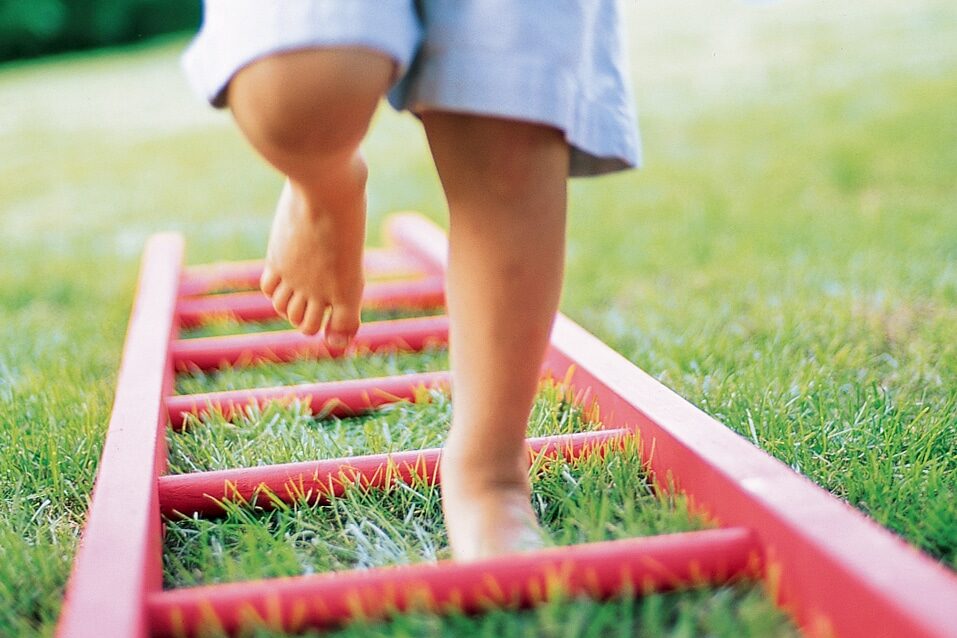 29 . Bucket Toss – To make this idea an even bigger hit, grab some cheap goodies to use as prizes.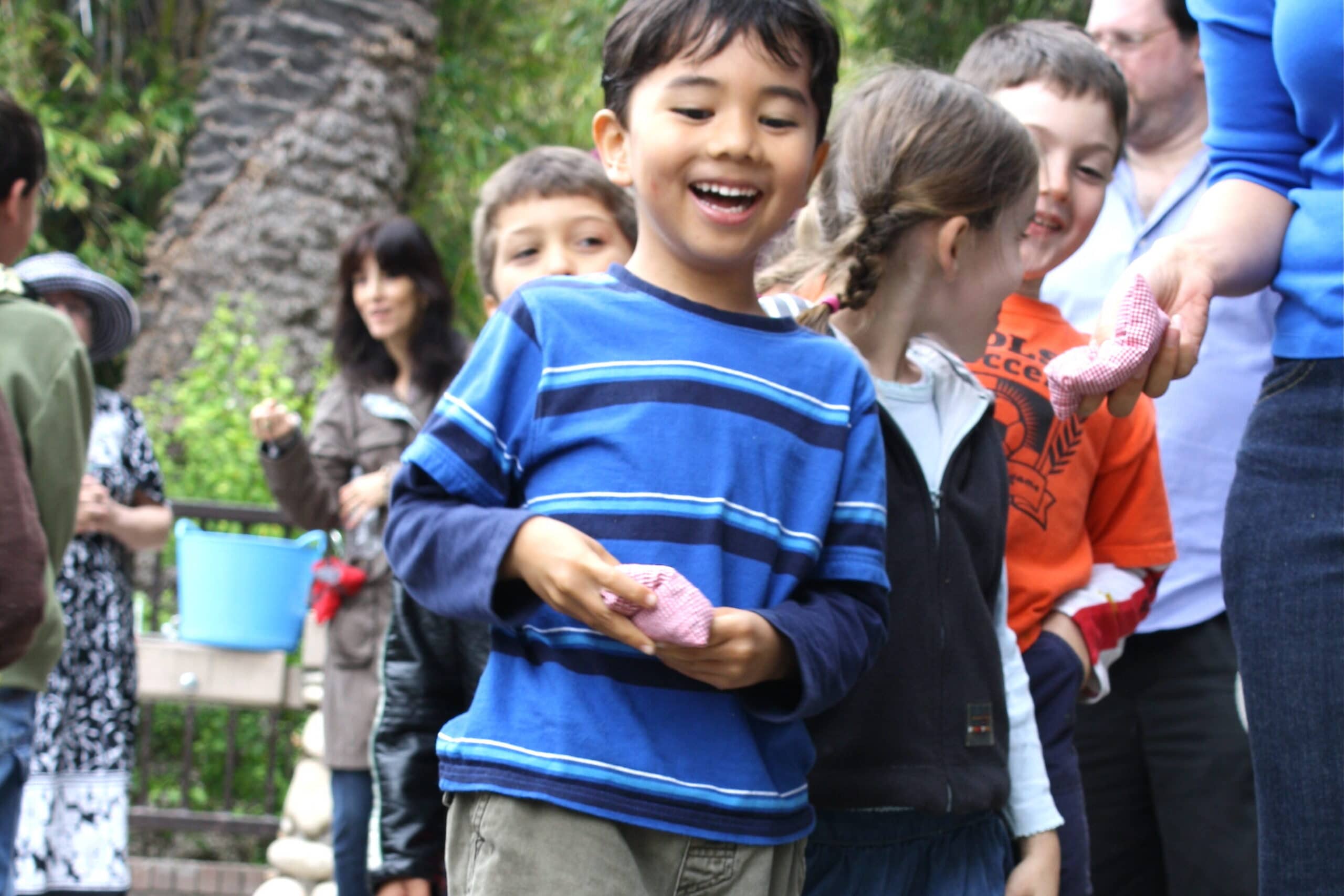 30 . Chalk Obstacle Course – Kids LOVE chalk. Have them help you create an obstacle course on the sidewalk!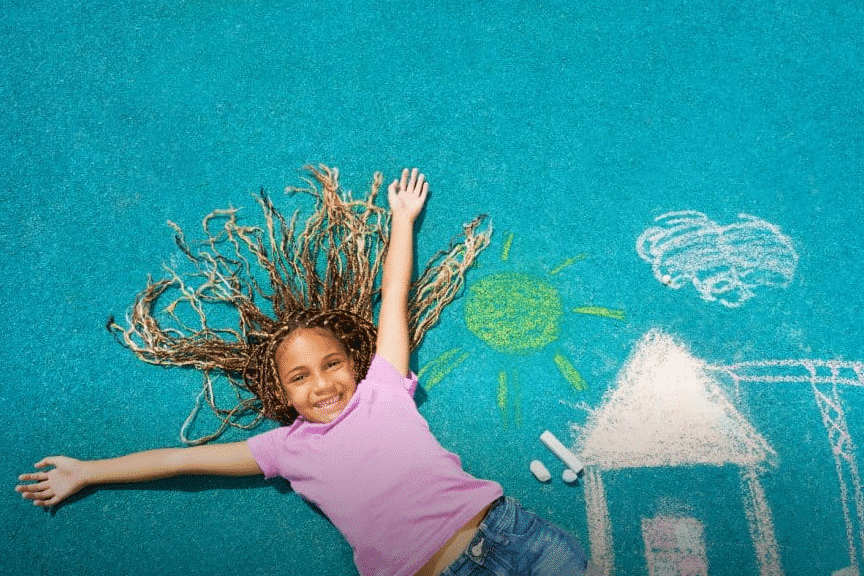 31 . Bobbing for Donuts – This idea is so good, you might just have to take a turn!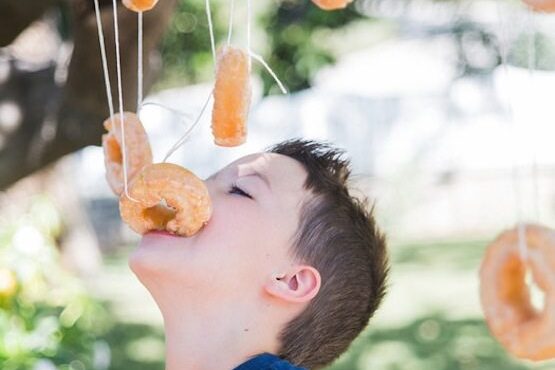 32 . Bean Bag Can Toss – Have the kids assist you in decorating the cans. Then, set them up to knock them right back down with bean bags!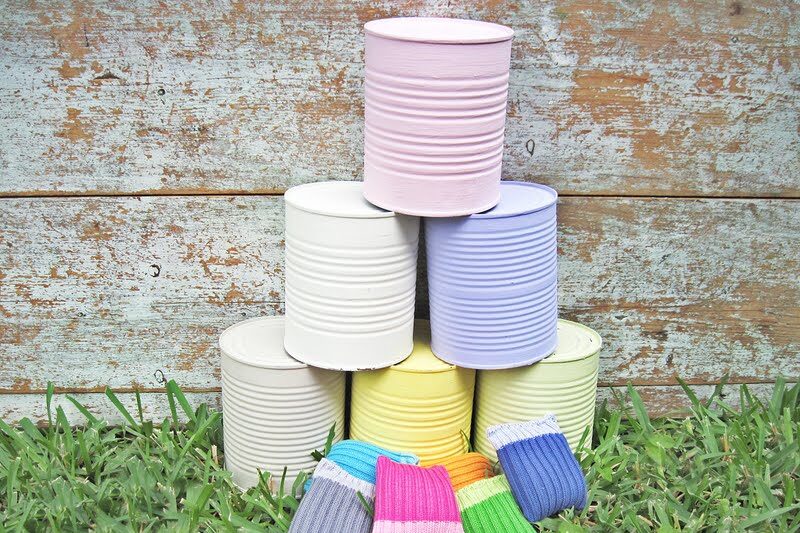 33 . Freeze Tag – Nothing says "fun games for kids" like freeze tag!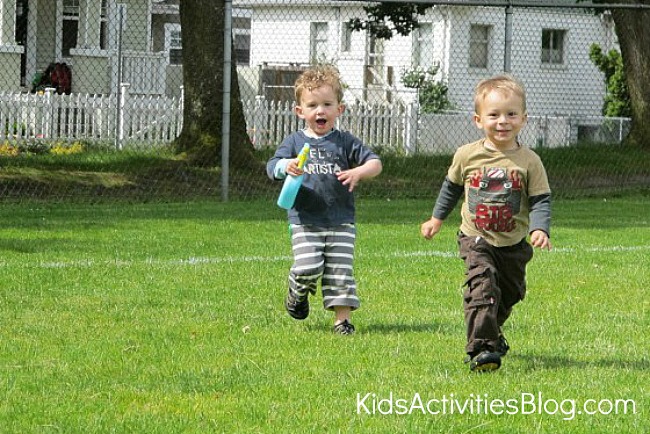 34 . Extra-Large Pick-Up Sticks – This is one of our favorite games for kids and this set is much easier for them to manipulate than standard size sticks.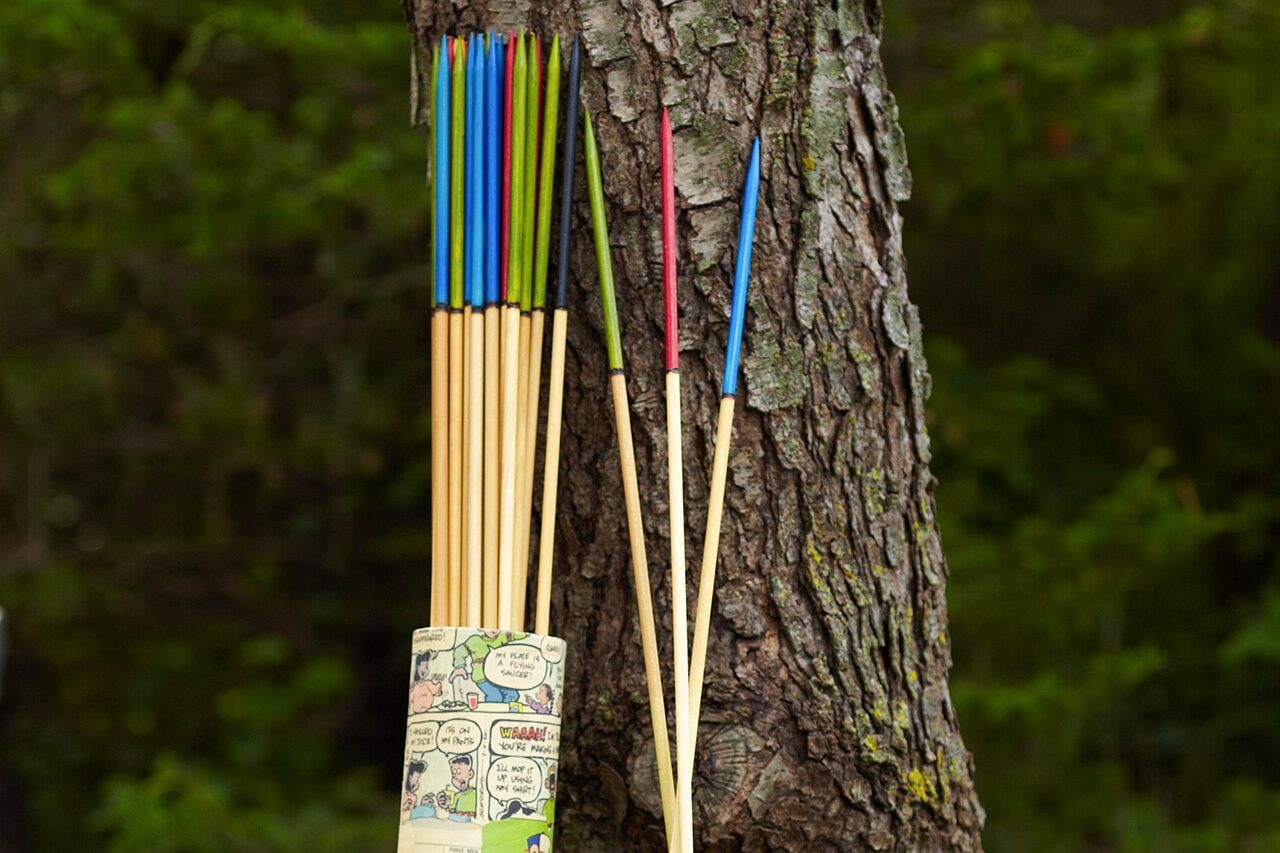 35 . Popcorn Dump Race – The team with the most popcorn at the end of this game wins!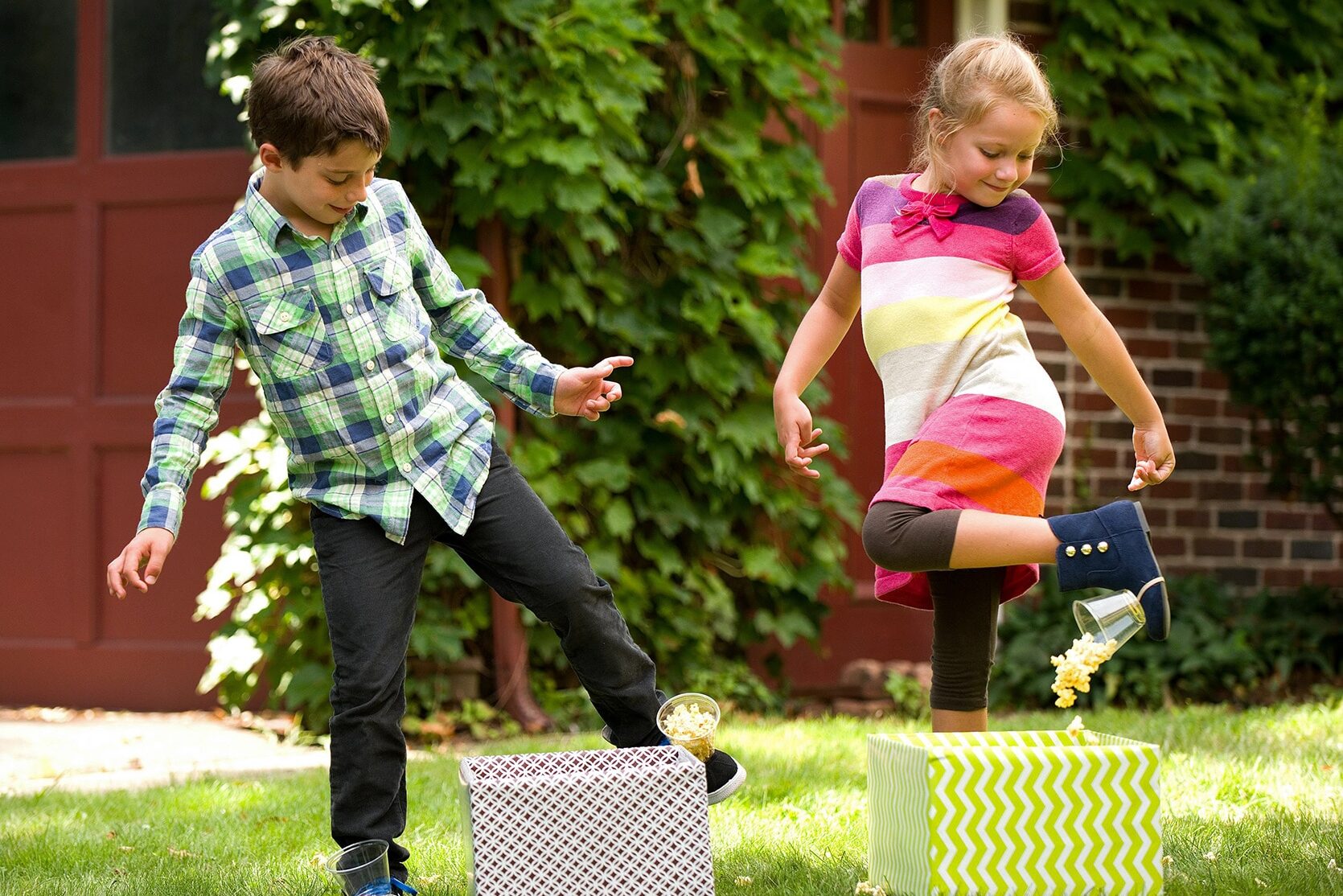 36 . Potato Sack Races – If you don't have a potato sack, a pillowcase will do the trick!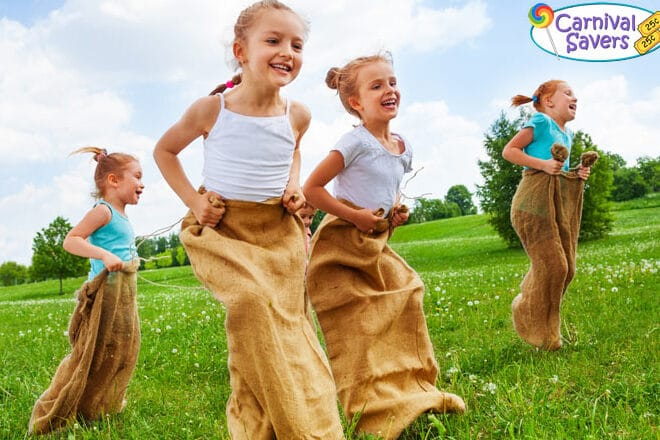 37 . Pool Noodle Games – When it comes to fun games for kids, this will for sure be a crowd favorite!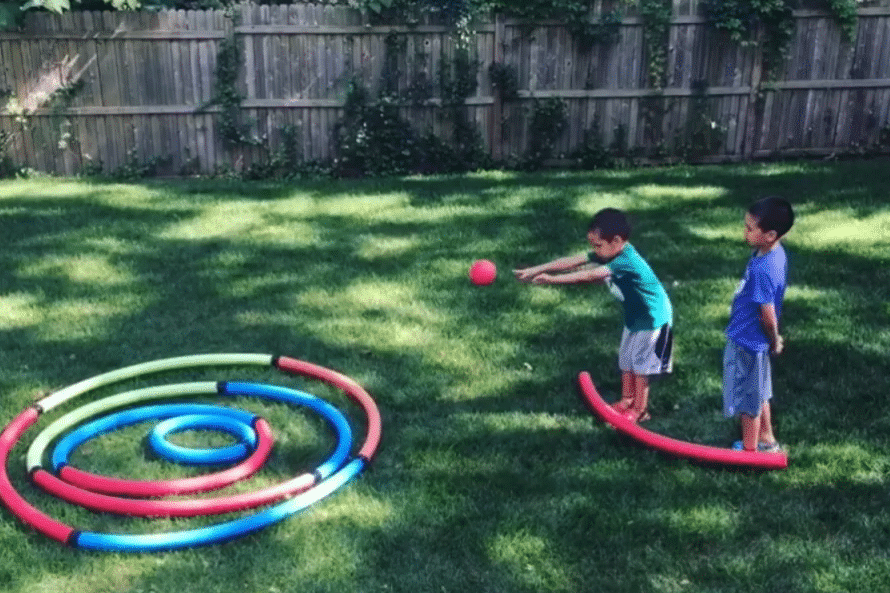 38 . Noodle Car Race – Cut a noodle in half and let the kiddos race cars or marbles down it!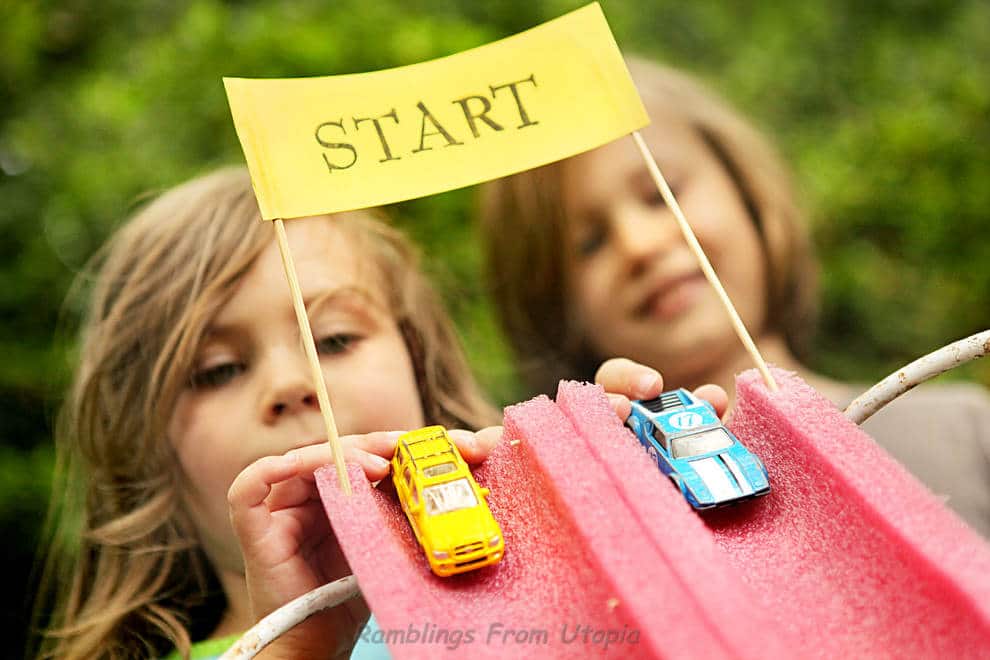 39 . Hopscotch – This classic game can be recreated on pavers or by using chalk on the sidewalk. This is a great activity to set up during your next BBQ.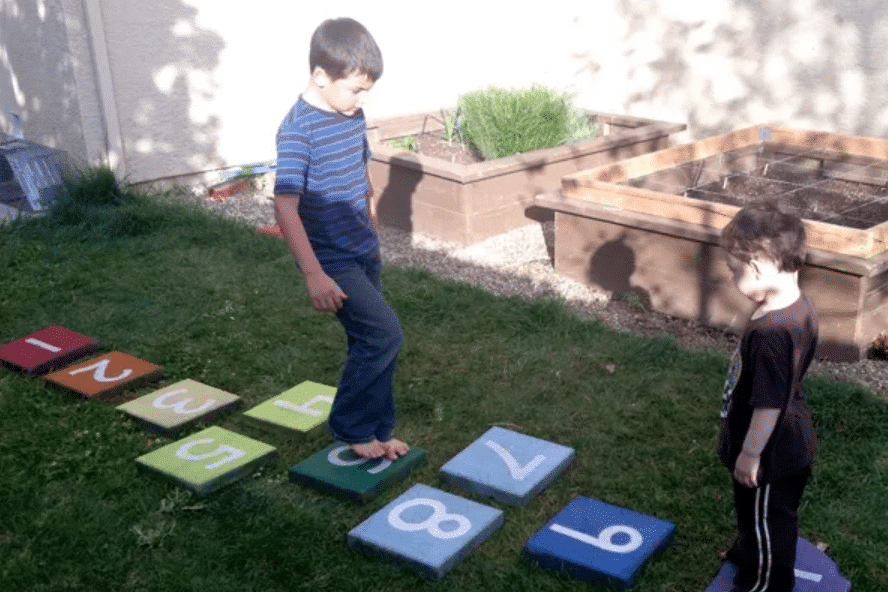 Outdoor Board Games
Did you know that you can play board games in your backyard? It's true! This list of yard games for adults brings backyard games to a whole new level.

40 . Chess – Turn a section of your backyard into a large chess board!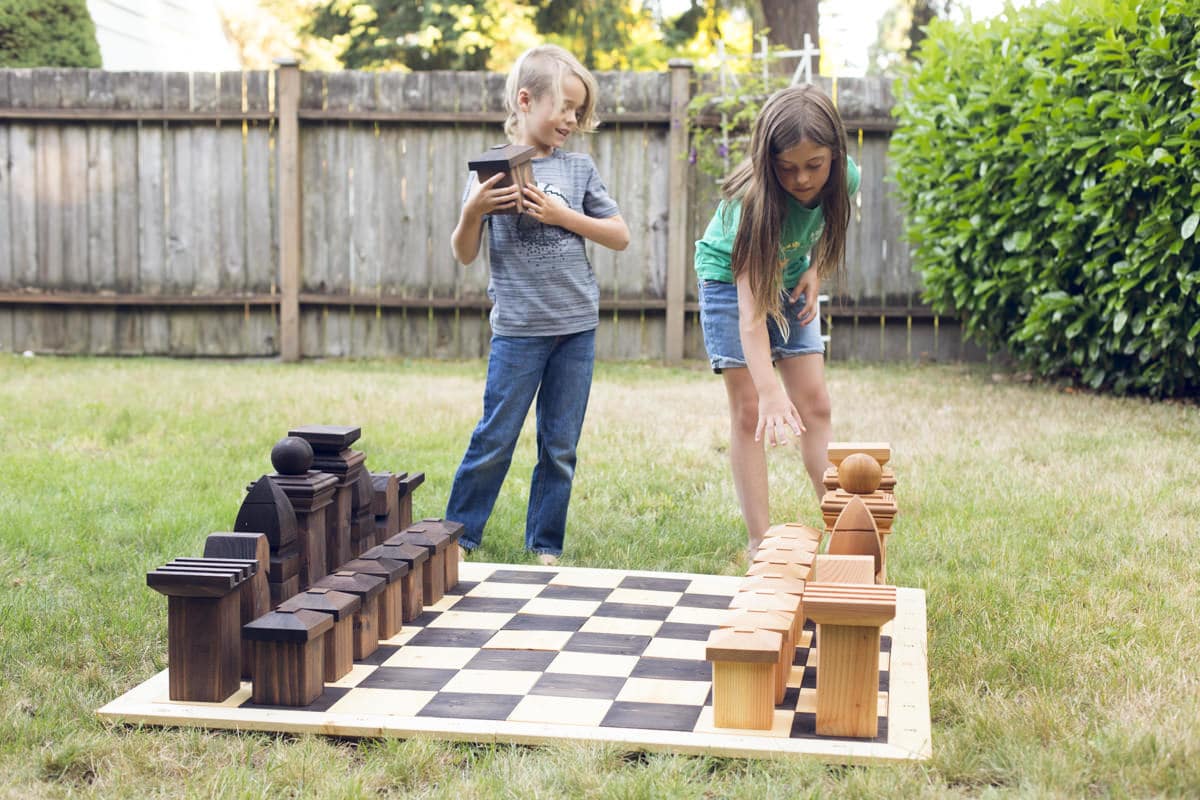 41 . Connect 4 – This life-size version of Connect 4 is not only great for outdoor parties but weddings as well.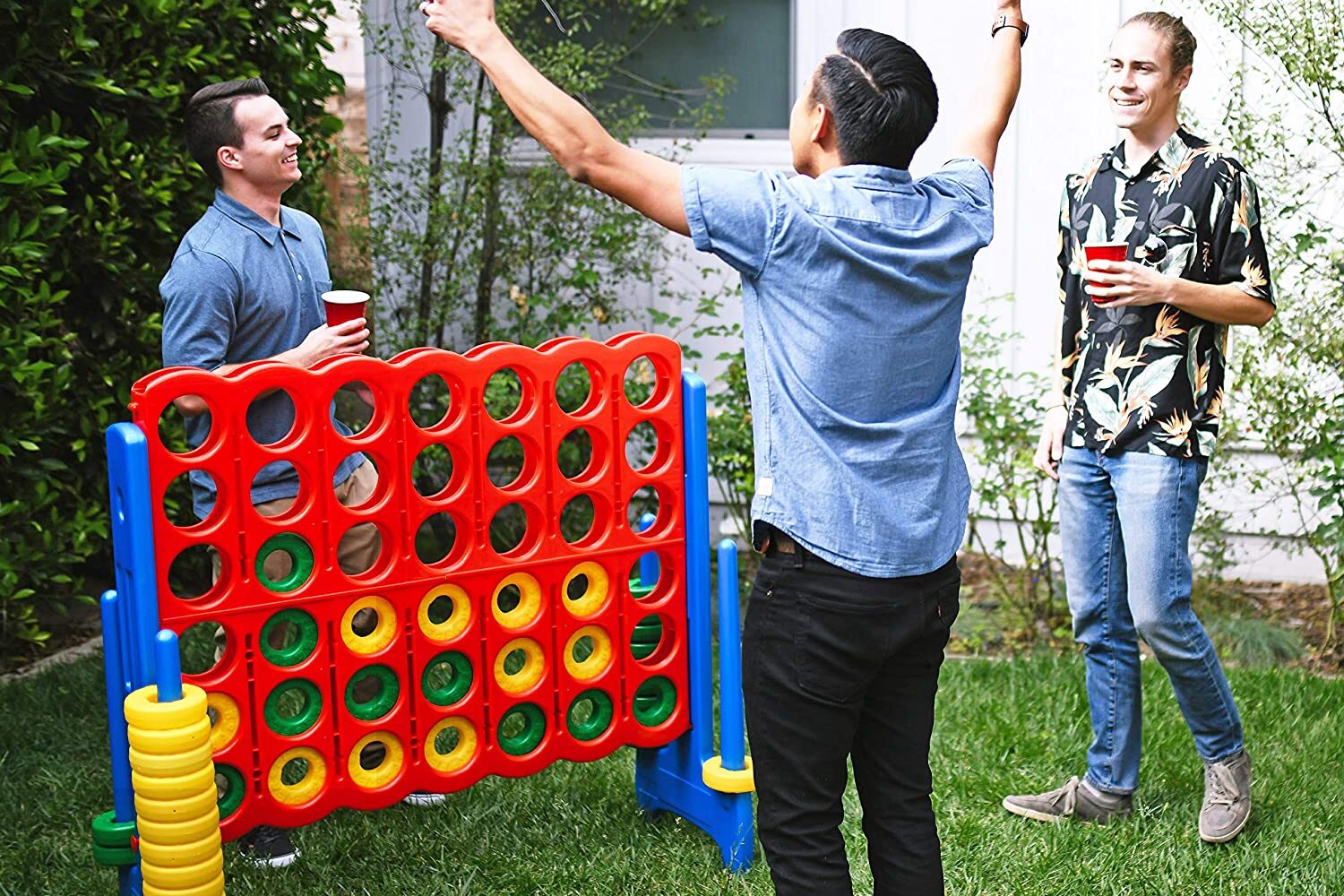 42 . Memory – Grab cork tiles and some stencils to see how sharp your memory is!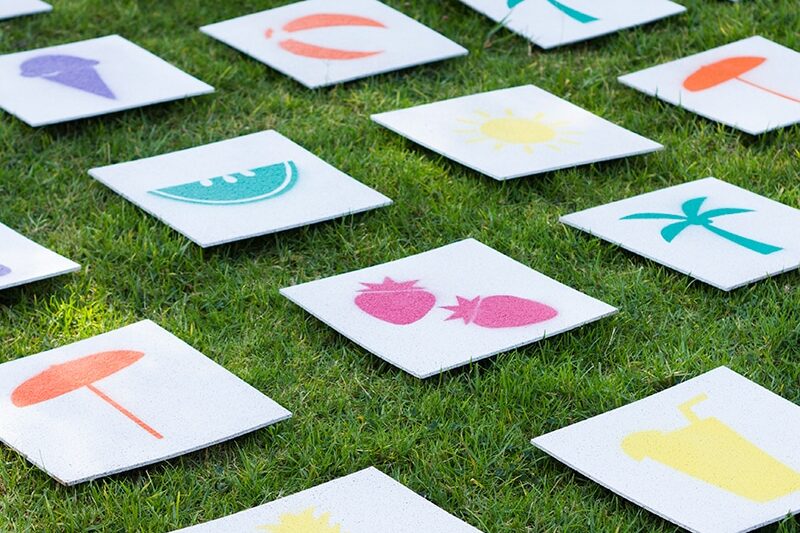 43 . Jenga – Jenga can be played as stated by the rules, or you can add your own fun twists as you go.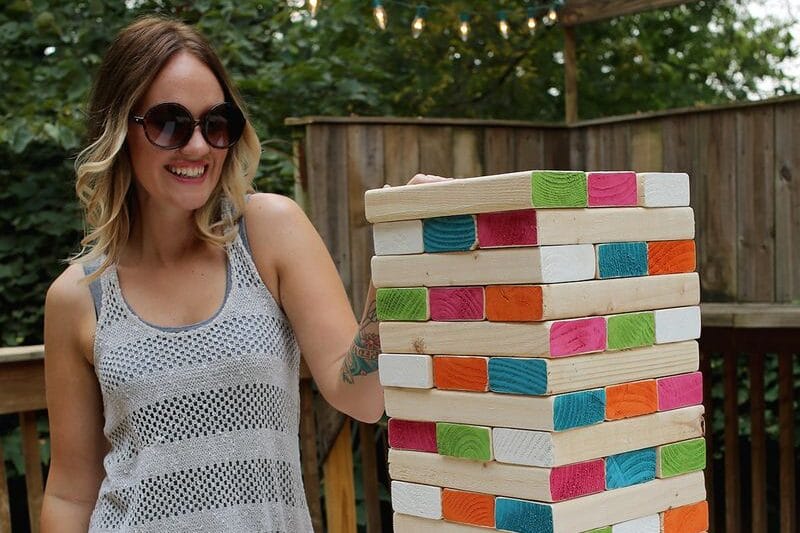 44 . Chinese Checkers – With this yard-size game of Chinese Checkers, you can sit and play at the same time!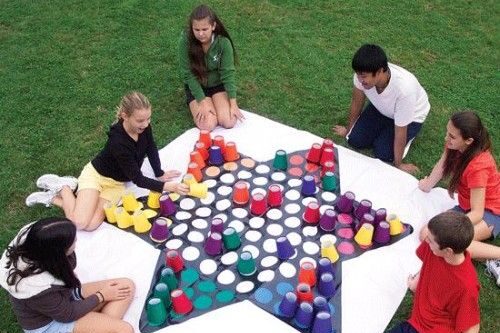 45 . Yard Yahtzee – The only thing better than Yahtzee is an extra-large version.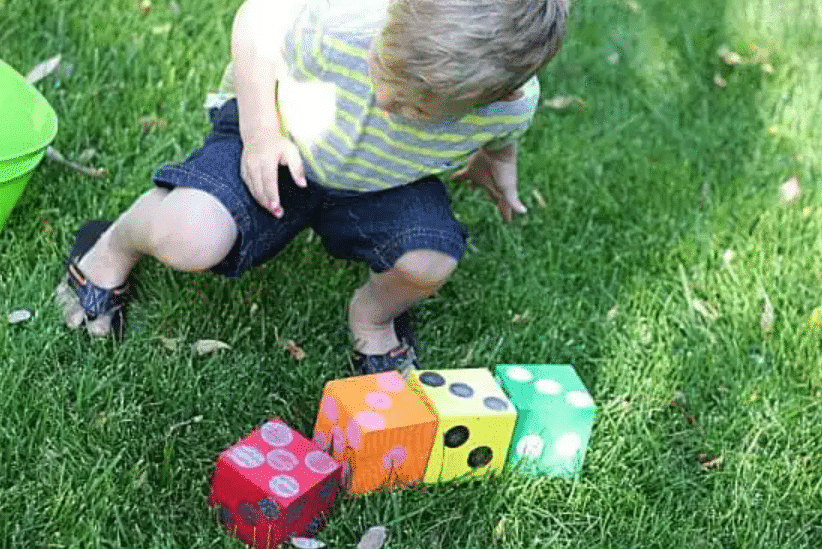 46 . Twister – This game works for both big and small groups.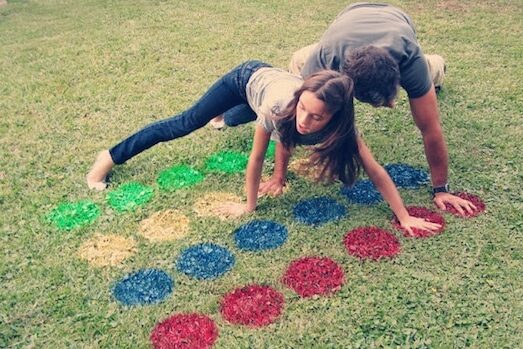 47 . Bananagrams – You'll need a large yard to be able to expand upon all of your words, but this sure looks fun!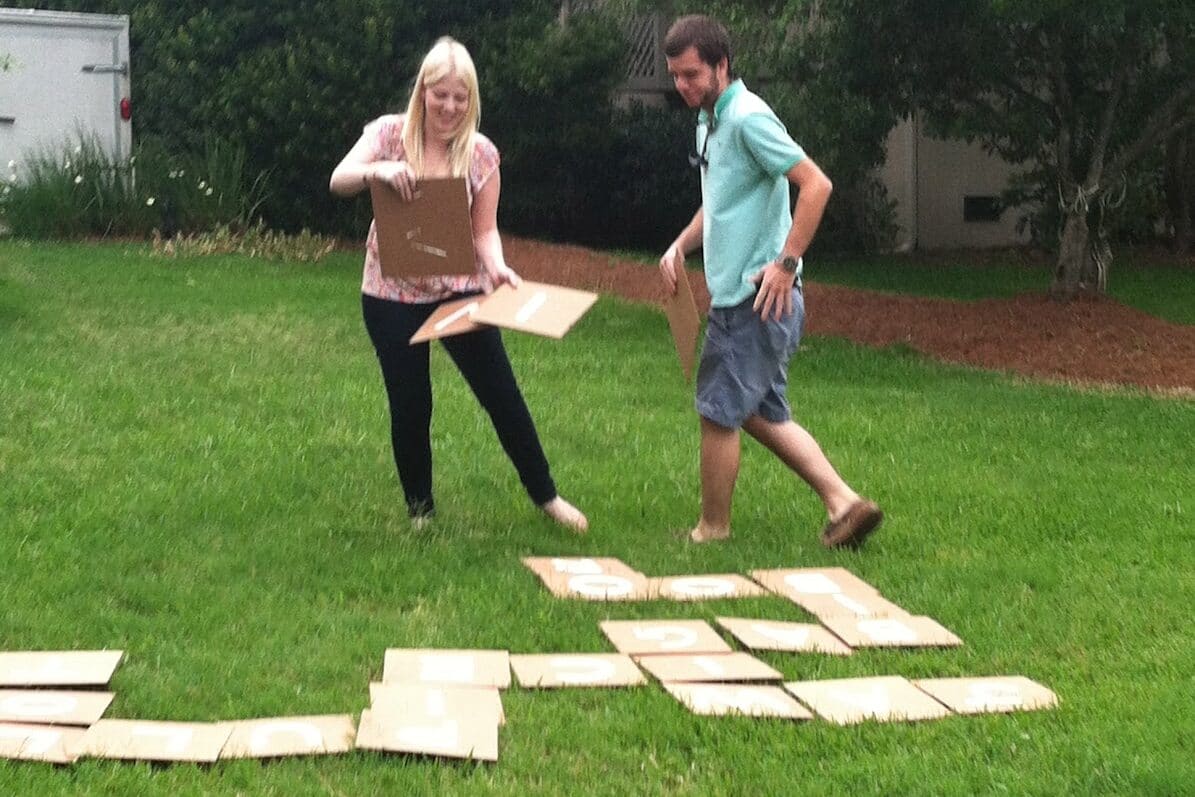 48 . Ker-plunk – Try playing this giant Ker-plunk game at your next outdoor game night.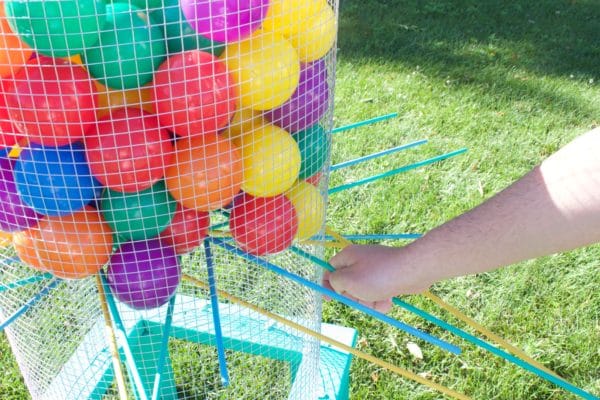 49 . Squares Game – We love that you can pack this up to take to the park or beach.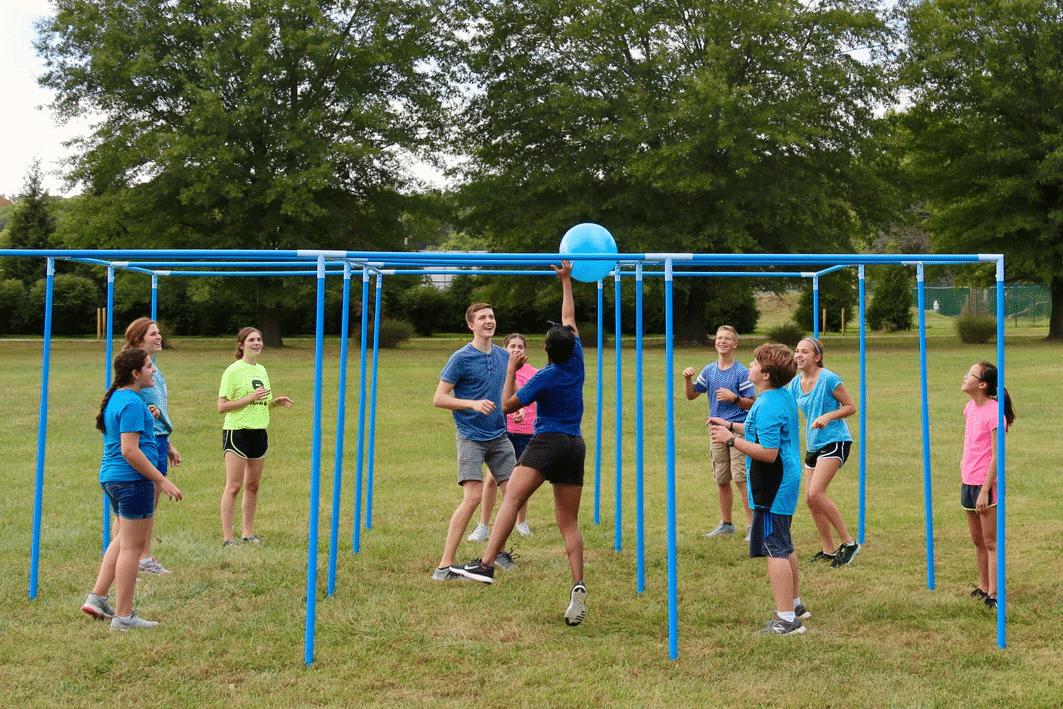 50 . Dominoes – Try this outdoor version of dominoes and see how it stacks up!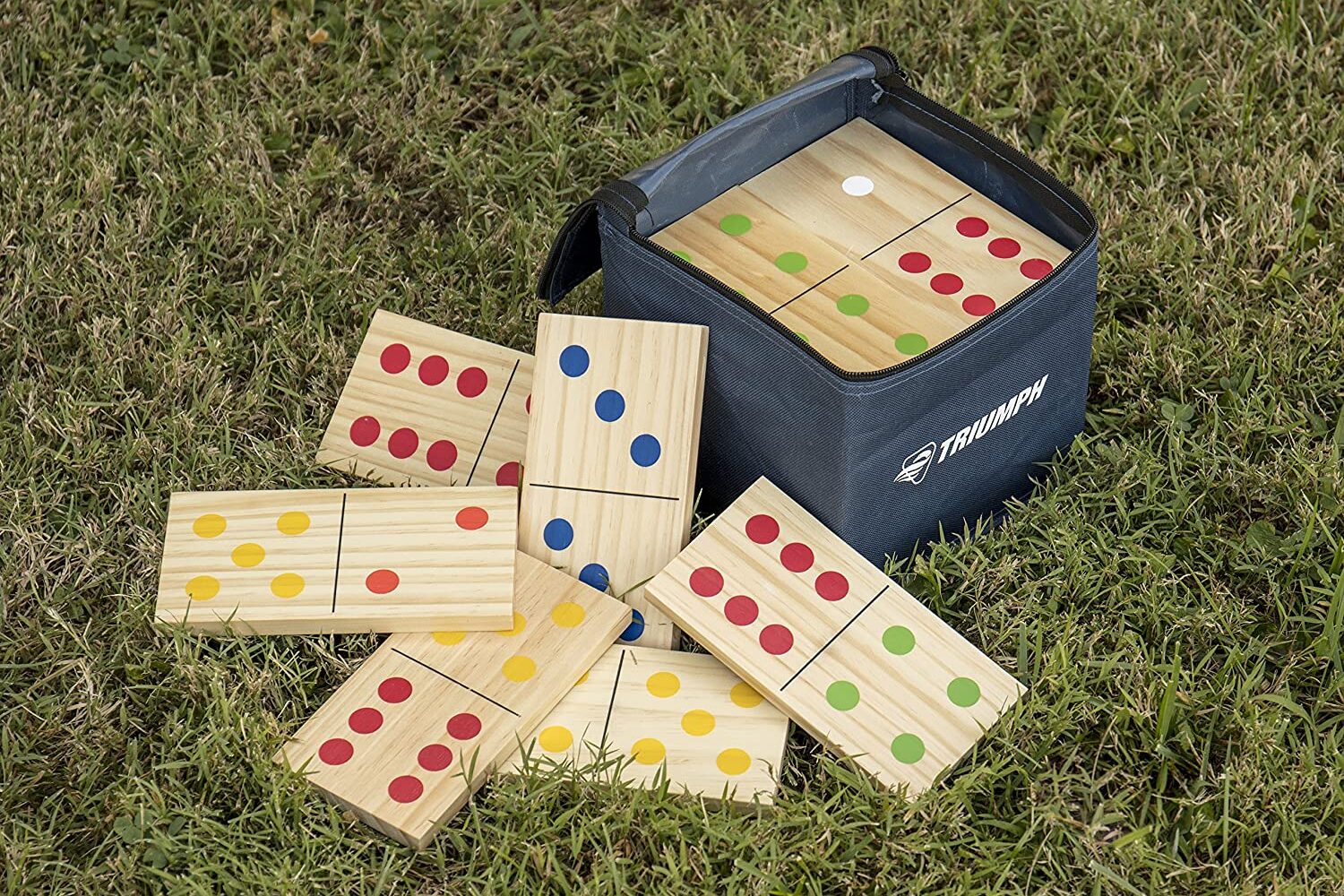 51 . Checkers – This is a great game to pull out during BBQs for guests to take turns playing while they visit with others.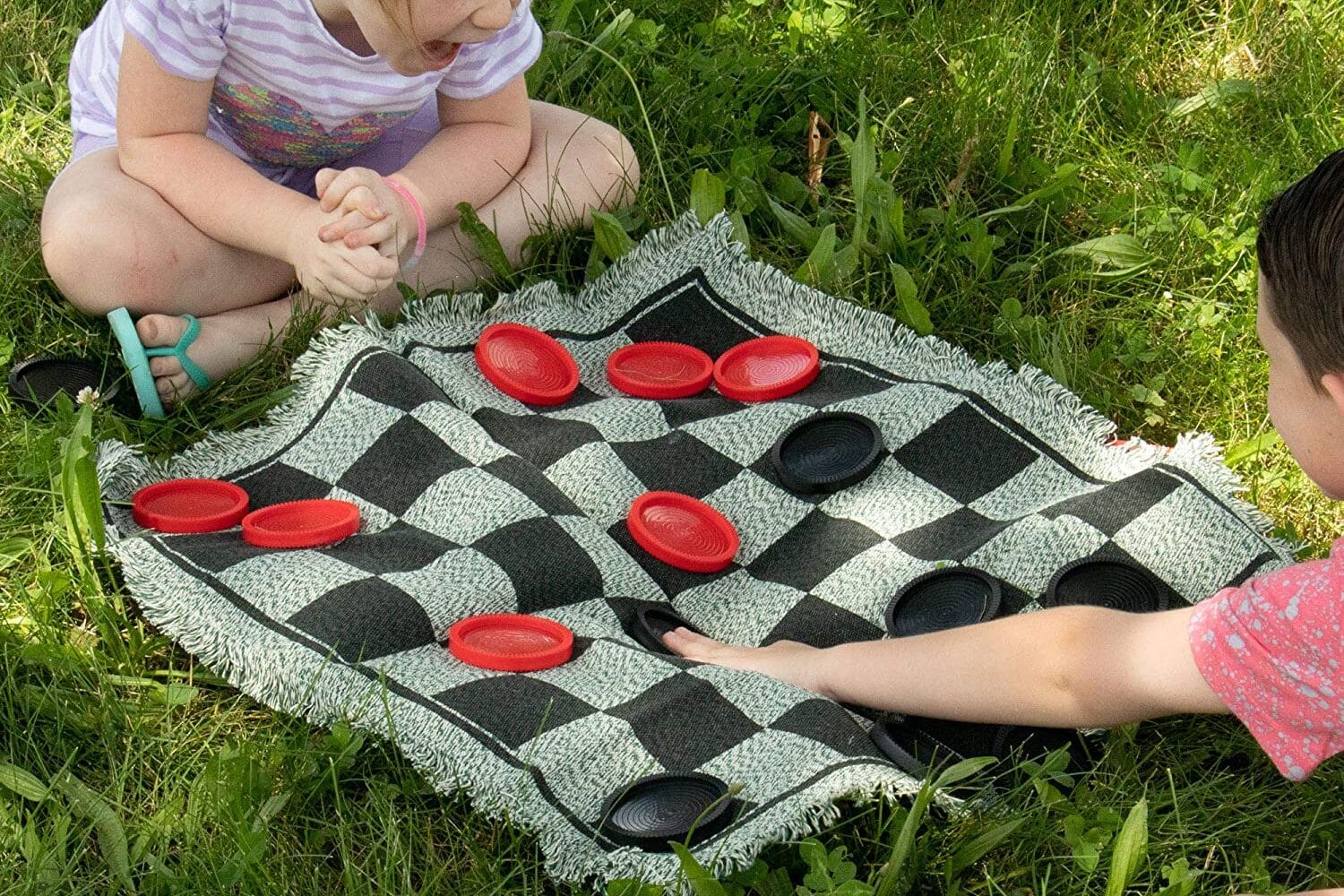 52 . Frisbee Tic-Tac-Toe – This is a twist on the pen-to-paper Tic-Tac-Toe… with the addition of a frisbee!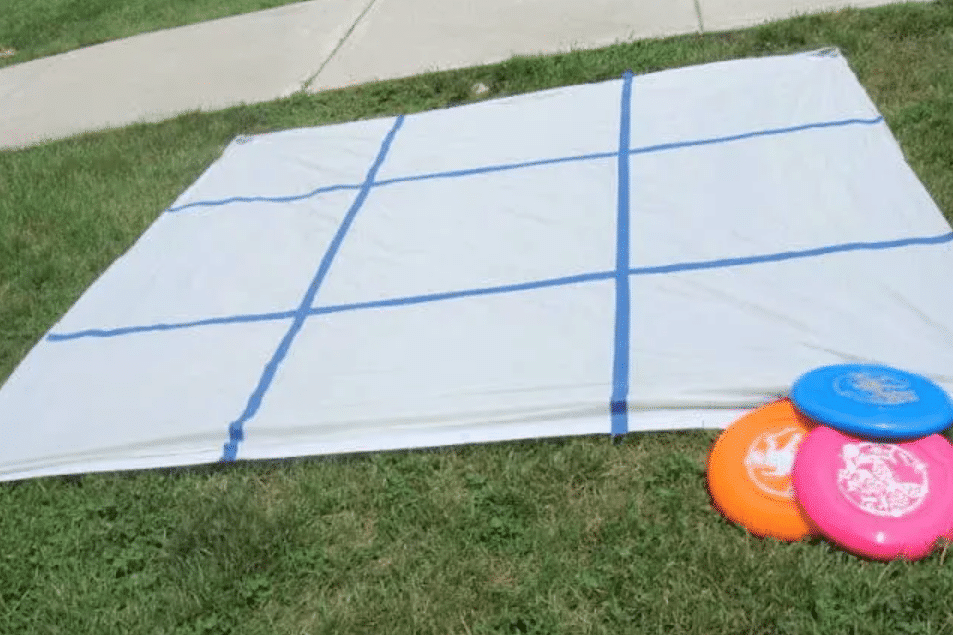 Water-Themed Backyard Games
Beat the heat and make a splash with this awesome list of water-themed backyard games! They're super easy to play and are the perfect solution to a hot, sunny day.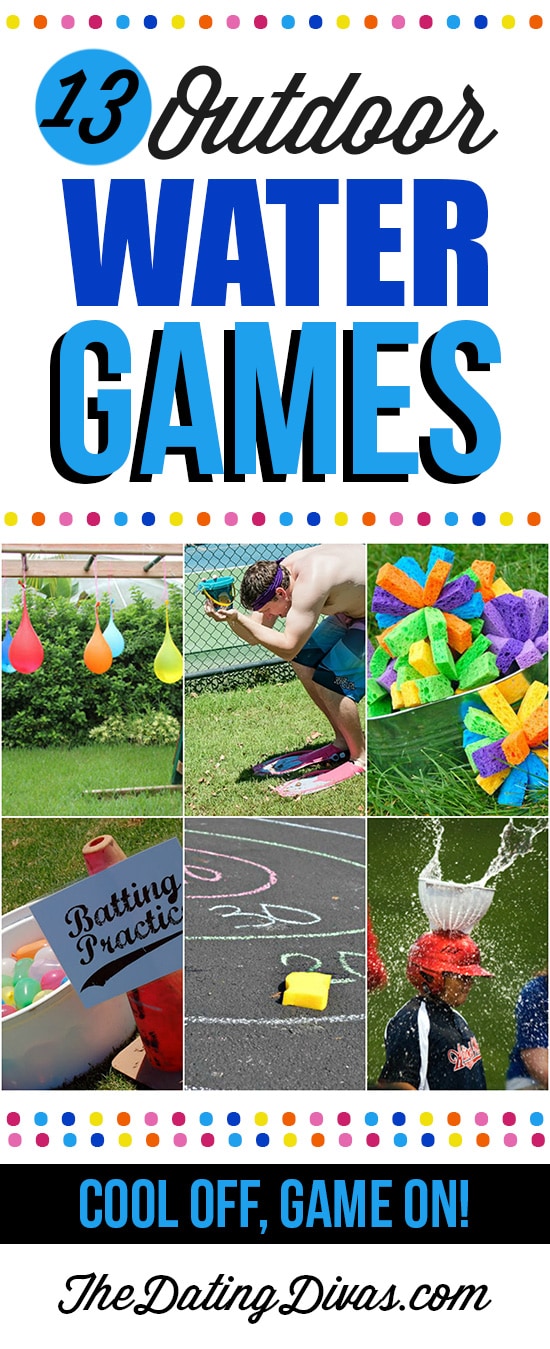 53 . Water Balloon Piñata – For this game, simply hang water balloons from a suspended area and take turns hitting them until they burst.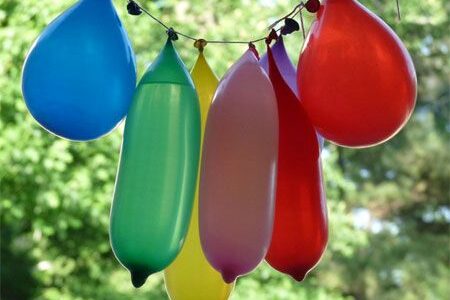 54 . Frozen T-shirt Race – Using frozen t-shirts, two teams will race to see who can get theirs to defrost the fastest.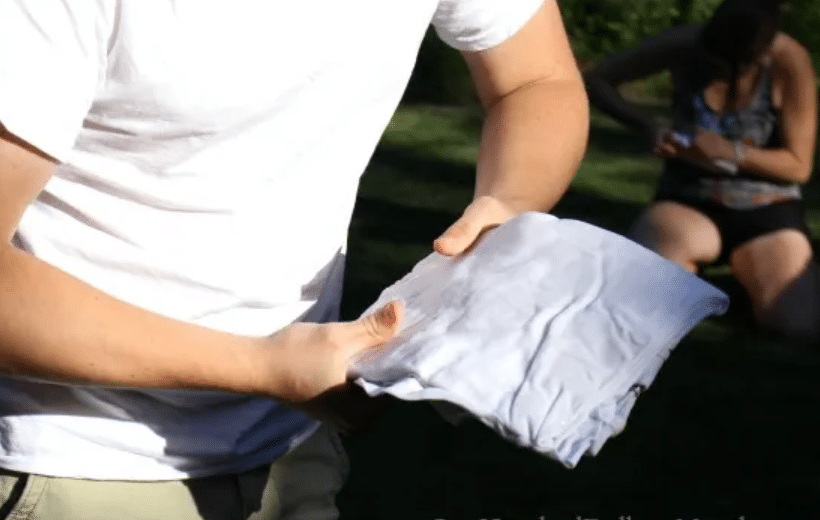 55 . Soap Boat Races – This game is true, CLEAN fun right here!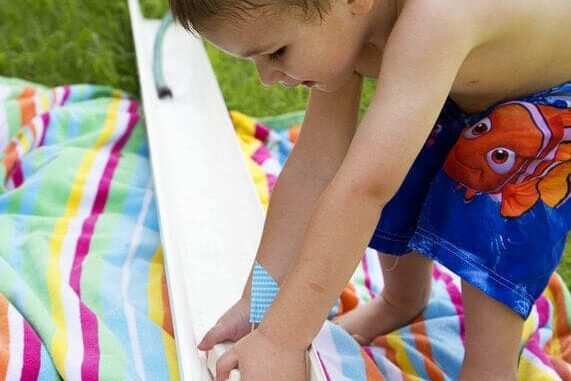 56 . Squirt Gun Shooting Practice – Set up two rows of golf balls on tees and have two people race to see who can shoot the golf balls off their tees first.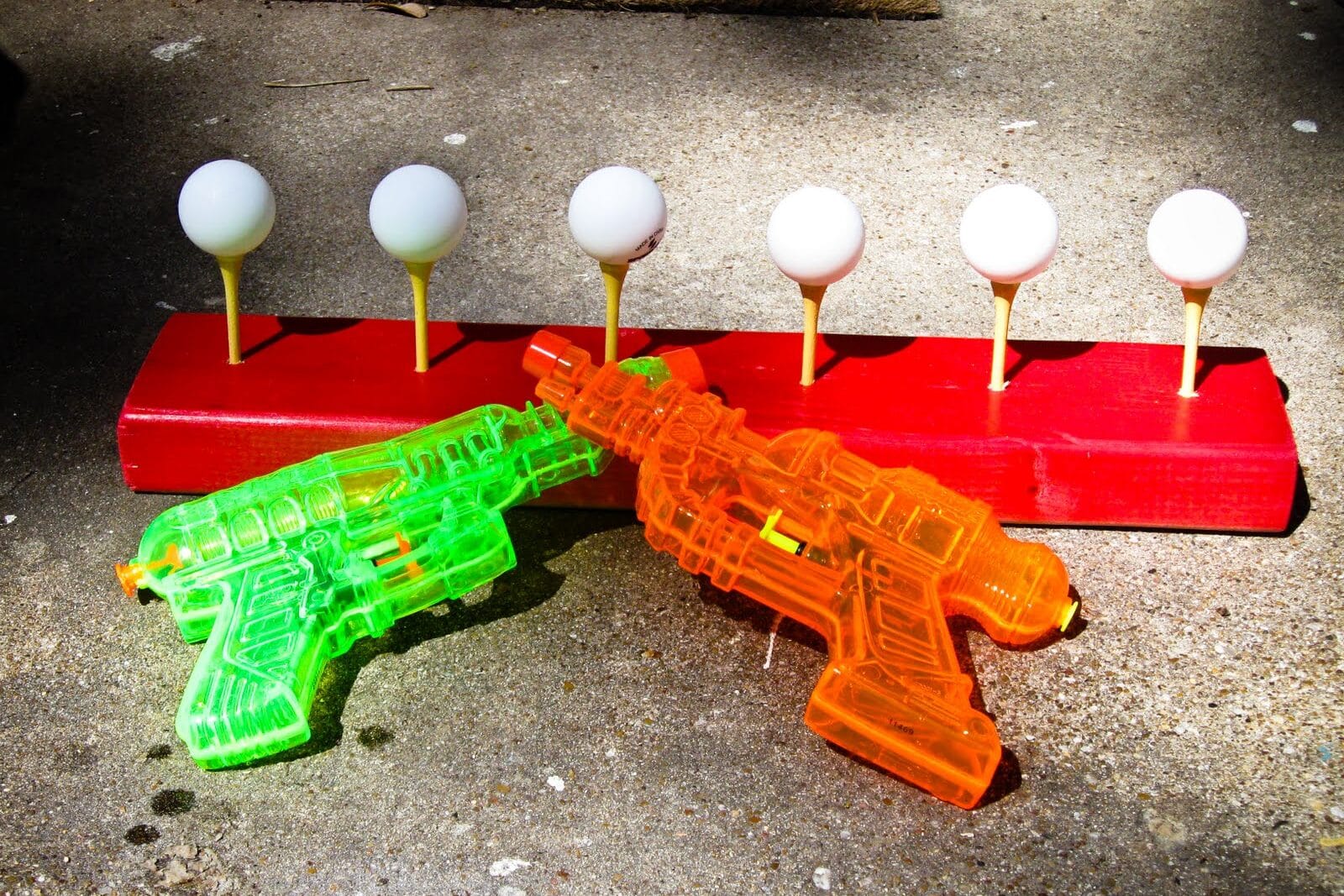 57 . Magnet Fishing – Two people will race to see who can remove the most fish out of a bucket of water.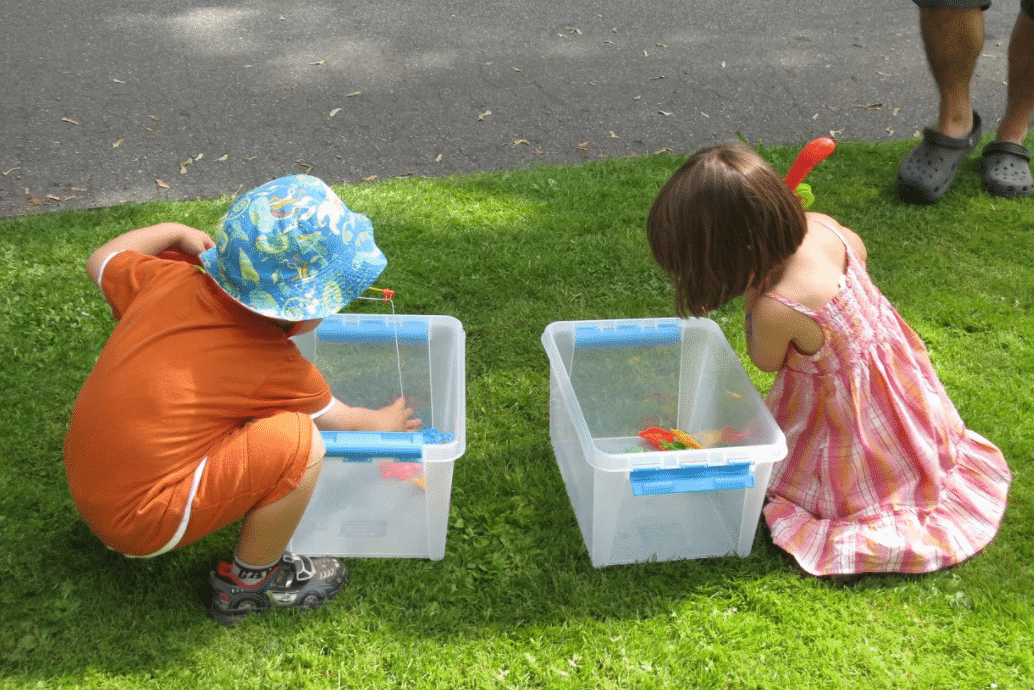 58 . Flipper Fill-Up – This is a family favorite that is absolutely hilarious!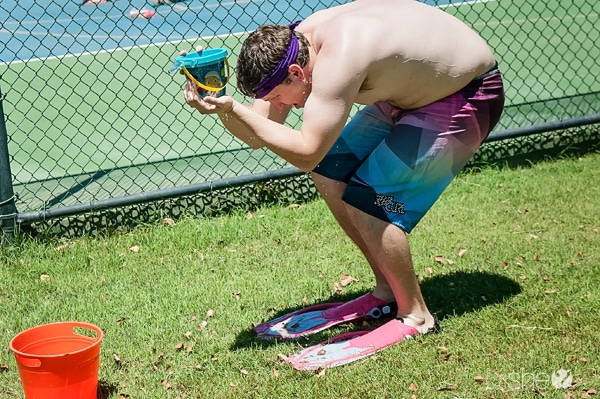 59 . Pass the Water Race – This is one of those yard games for adults or kids that defines fun.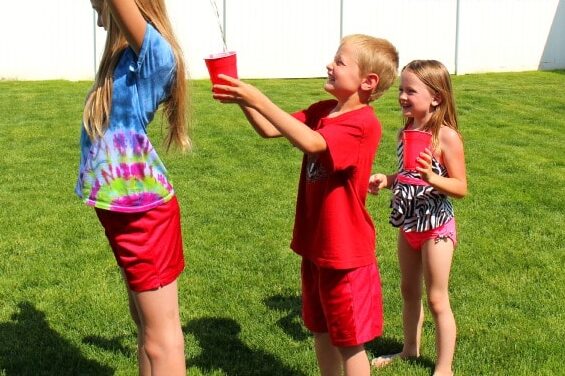 60 . Water Cup Races – Cool off with a fun water cup race game!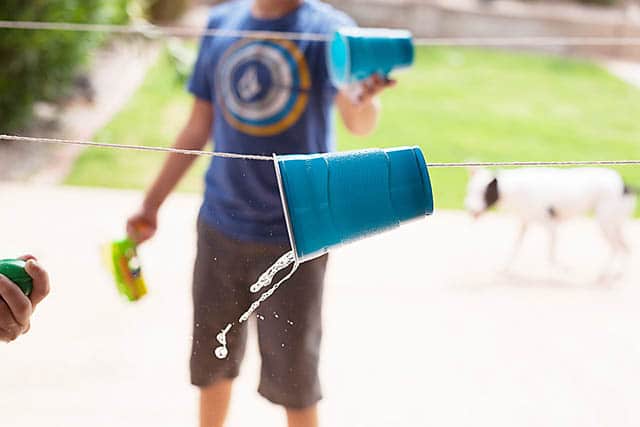 61 . Catch the Water Bombs – To play this game, attach a bucket to a helmet and have one member of the team wear it. Then, see how many water balloons they can catch in the bucket on top of their heads!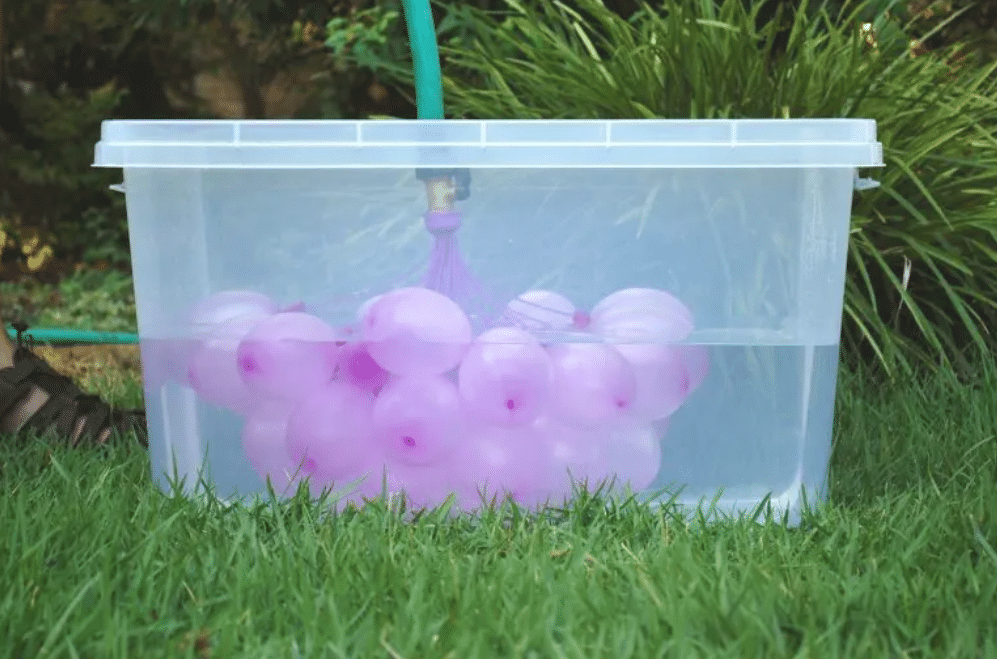 62 . Sponge Bombs Bucket Toss – Create your very own sponge bombs and use them for a twist on the classic bucket toss.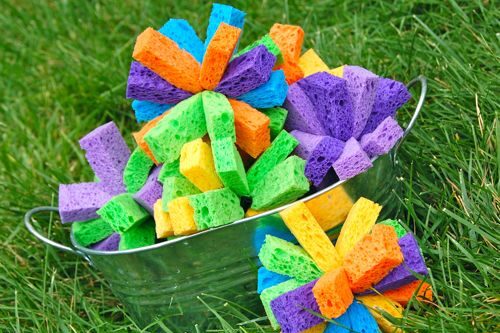 63 . Water Balloon Batting Practice – Set up a tee and use water balloons as a fun twist on batting practice.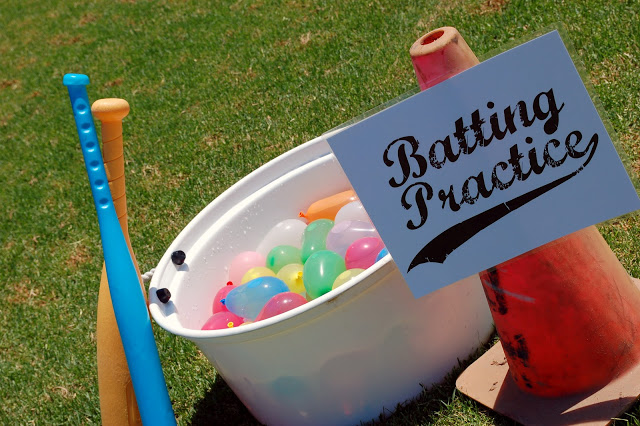 64 . Sponge Bullseye – Using chalk, draw a bullseye on your driveway. Then use sponges to see how many points you can score by tossing them into the bullseye.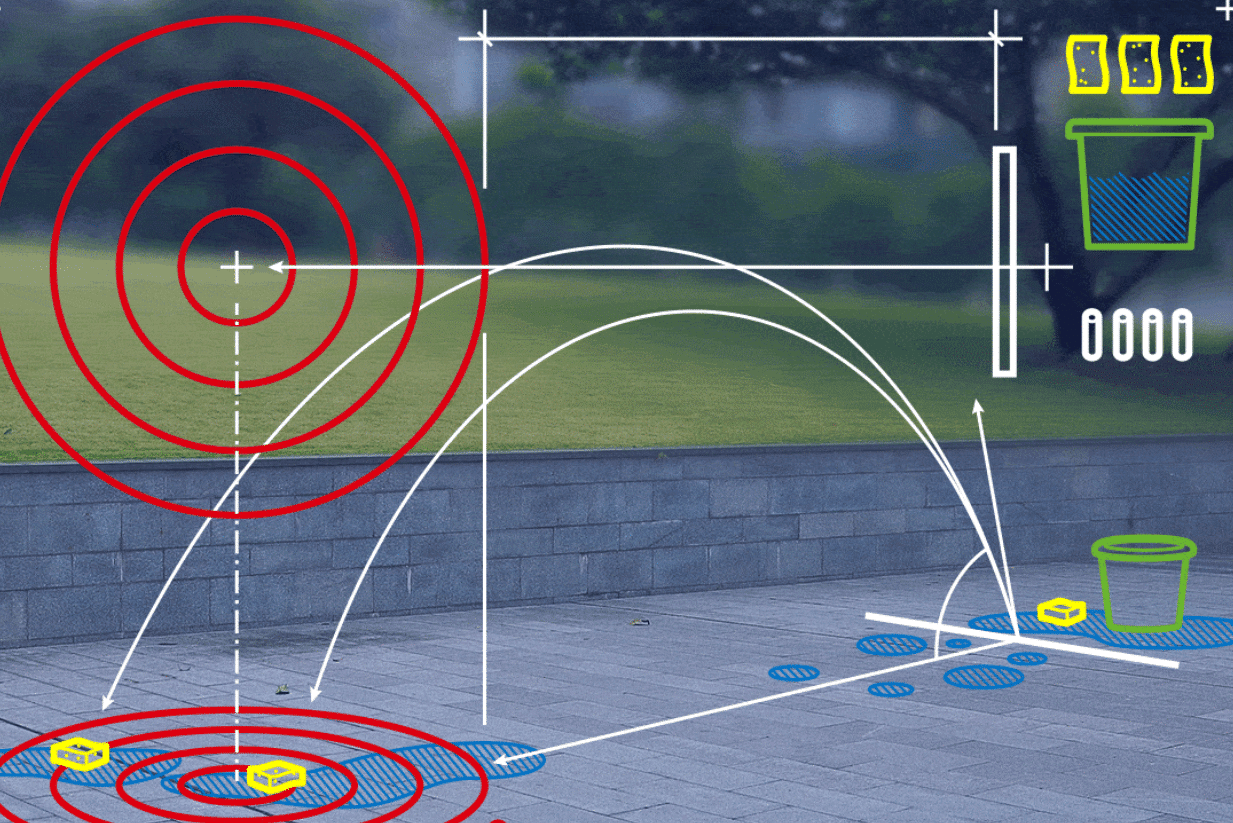 65 . Squirt Gun Games – Squirt gun games are oldies but goodies, and we sure love them.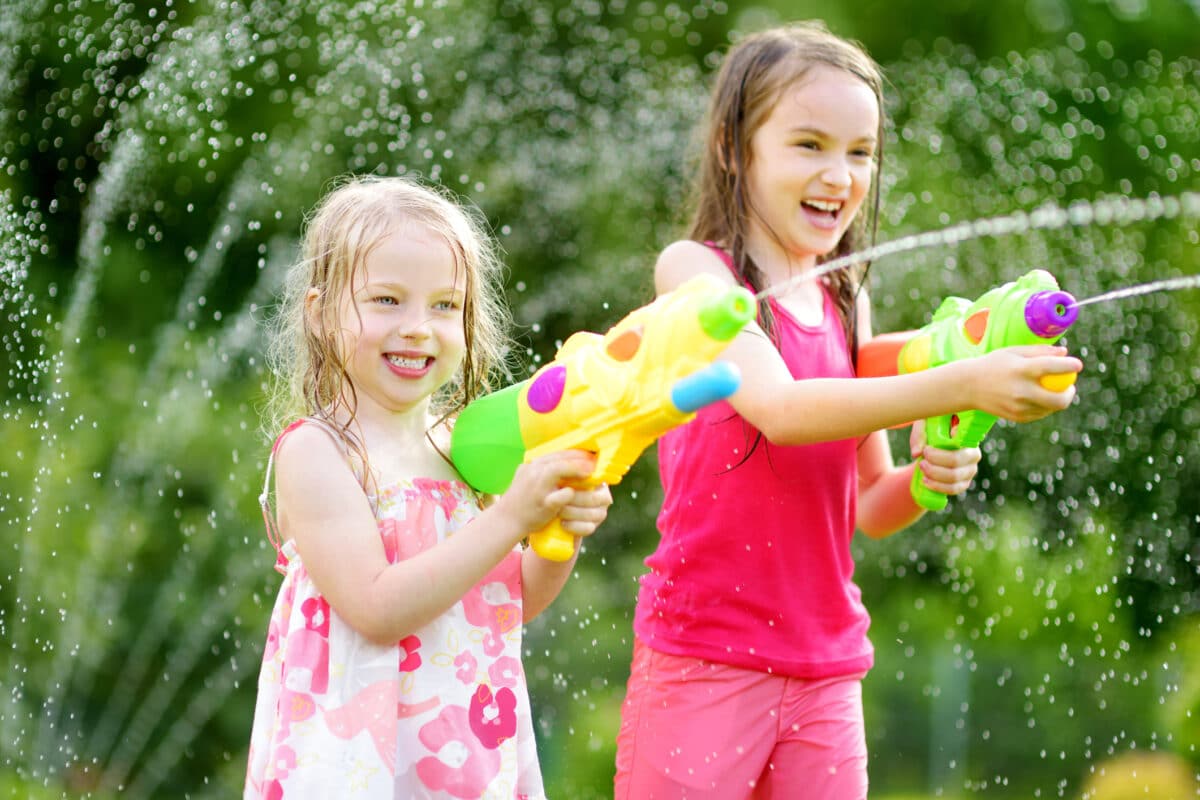 Are you ready for a summer spent playing the best outdoor games ever?!
For even more fun, be sure and check out our list of The Best Family Outdoor Games. We promise this summer will be anything BUT boring!