Family Camping Trip Made Easy
Be prepared for adventure with our new Outdoor Camping Trip Kit! This printable pack will make everything about your camping trip so much easier and more fun. Plan a stress-free family getaway in nature to bond and make memories outside! Our kit includes a camping scavenger hunt, a family camping packing list, a camping trip planner and SO much more fun stuff!
Some of our favorite memories as a family are ones that we spend in the great outdoors. Camping is an especially great way to bond since you get to let go of all the technology & cares of the world, and really connect with the people you love. Are you ready for some real family bonding time in nature!?

One of our favorite designers, Leah, worked her magic to create these fun and adorable printables. Her graphics are so bright and exciting! Don't you just love her work? 
Now let's get down to it! This incredibly fun Family Camping Kit includes printables for the following 5 camping trip essentials (hint: click on each one to be taken straight to each section):
This kit will help take the stress out of preparing for your next camping trip and help you create special family memories in the outdoors! Are you ready for some more details about the camping trip kit that will change the way you adventure!?
Detailed Camping Trip Planner
Getting ready for a camping trip has never been easier! When you are out in nature, you want to make sure you have all of the tools you need to make life a little easier. If you've been on a camping trip and forgotten the utensils… you probably know that uncomfortable, stressed-out feeling! Never again!!! 
Use our detailed camping trip planner full of checklists and to-do lists to help you plan, pack and prepare.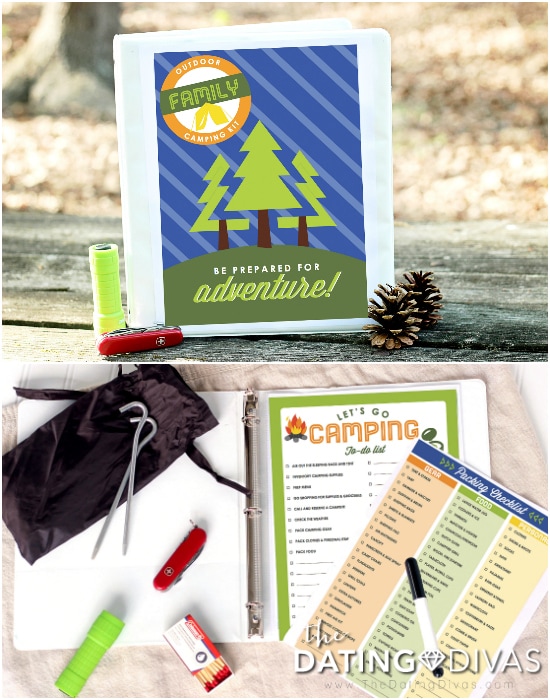 Delicious Camping Trip Menu
Planning for food in the great outdoors can be exciting, but also a bit overwhelming! What can you cook with a fire?? We've put together an amazing menu for a weekend getaway to the mountains to help you make fun memories around the campfire! 3 days of camping trip friendly meals – breakfast, lunch and dinner – with so much variety. This will make it so easy to shop and pack all of the food you need. We've also included a blank menu to help you plan your own!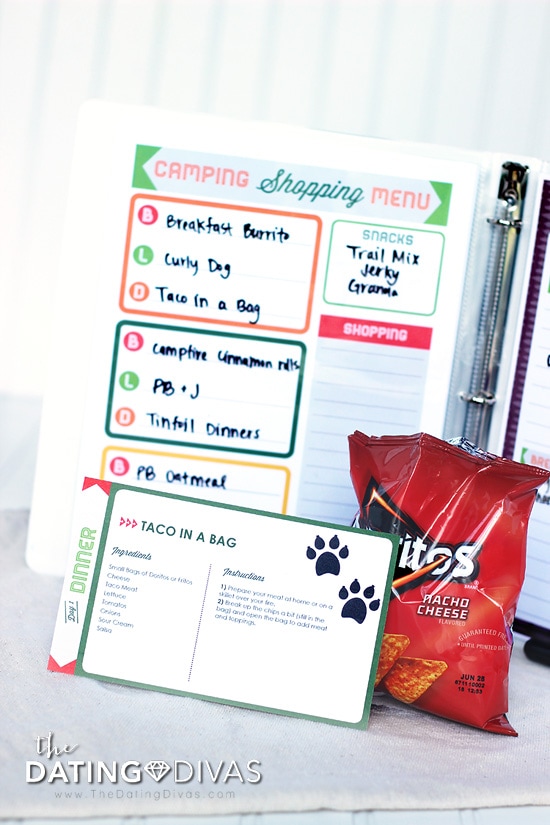 Keep everything organized nice and neat in the camping binder so that its ready for your next outing! If you place your printable lists inside sheet protectors, you can use dry erase markers to check things off, and then use them again and again!
Fun and Wholesome Camping Trip Games
Keep your camping trip exciting by bringing along some fun games. Most of these games can be played with supplies found around the campsite, so you don't even need to pack anything extra. And they best part, they are kid-friendly, so the whole family can get in on the fun! Be prepared for endless fun!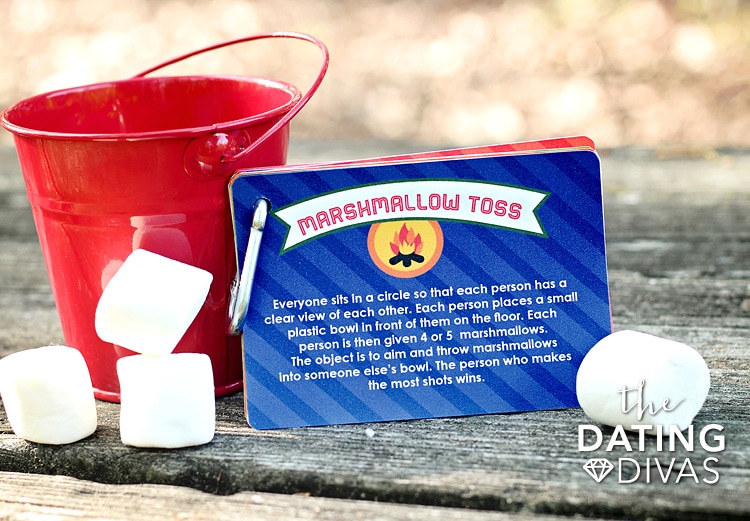 Print out our pages of camping games and stick them in your camping binder for easy access OR cut out each card game and laminate them to keep them protected. Then, attach them all to a ring for easy packing! While you are enjoying nature, you'll be able to make some funny new memories while keeping everyone happy and entertained.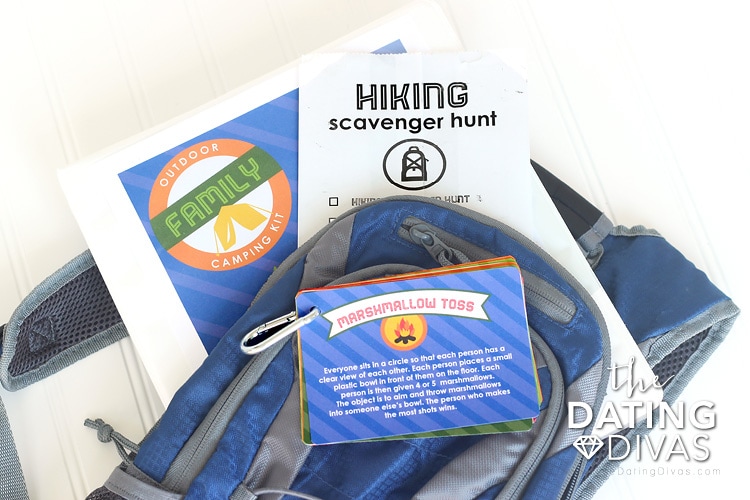 Camping Trip Scavenger Hunt
On your next camping trip, send the kids to explore the great outdoors with these fun scavenger hunt bags. We've included one for around the campsite, one for hiking, and another for camping at the beach! No matter where you go, you'll be able to discover nature.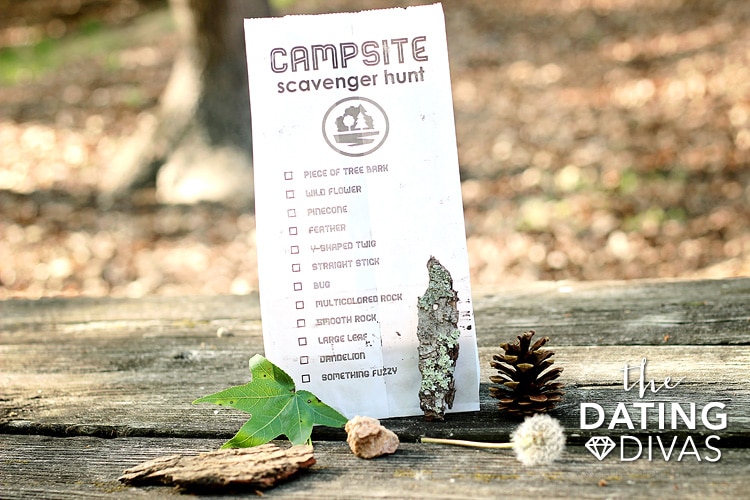 Use our design template to print straight onto a paper bag and voila – super easy entertainment for the kids! You would be surprised at how long the kids will enjoy exploring on their scavenger hunt.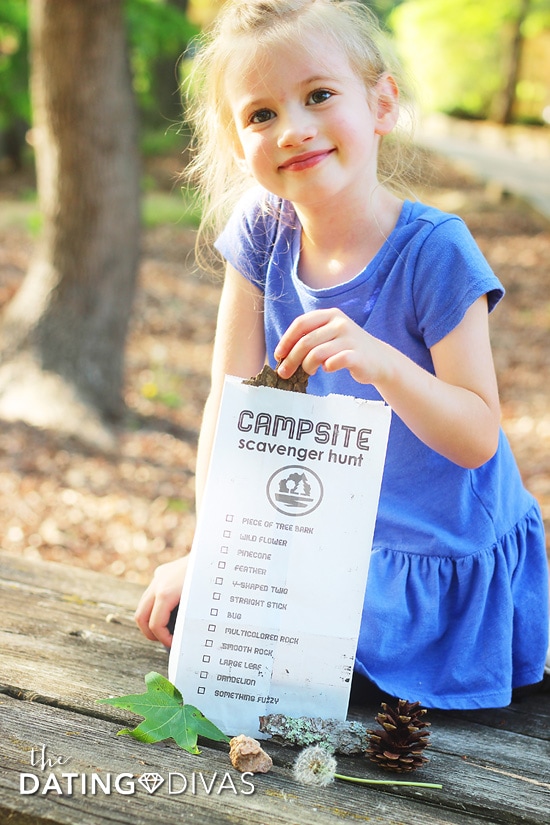 Campfire S'mores Kit
We all know that everyone's favorite part of camping is the S'mores! This is an easy way to make cooking s'mores extra special for your family. Simply attach our printable tags onto your s'more ingredients, throw the ingredients in a box or bag, and attach our S'mores Kit Cover.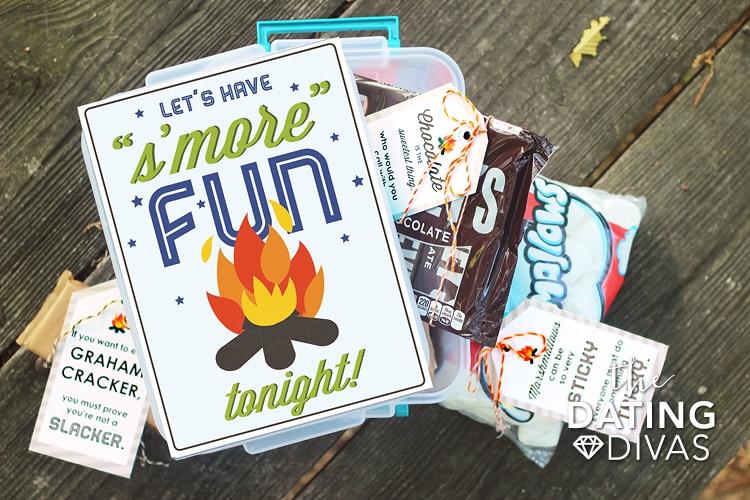 Gather your family in a circle and place the S'mores Kit in the middle! In order to open the S'mores Kit, you'll need to complete some tasks first! These tasks are open to your interpretation, but will spark lots of conversation and laughter around the campfire! Get ready for some scrumptious family fun!
If you are looking for some real quality family bonding time, this is exactly what you need. Our Camping Trip Kit is the best thing that could happen to your family this summer!!
This kit has everything you need to get organized and create lasting memories with your family in the great outdoors!
Grab this Camping Trip Kit
today for just
$8.97!

If you can't make it up to the mountains, you can still send your kids out to enjoy a little adventure with our Babysitter in a Bag: Camping Edition!
And just for you and your honey – remember your own adventures this summer, too! Whether your adventures are in the outdoors, traveling, or just the journey of life, make a darling memory Adventure Book of your relationship as a perfect gift or keepsake!