Fun & Easy DIY Home Decor Ideas
Decorating your home can get a little pricey, and, to be honest, sometimes stores don't have exactly what we want. If you are looking for some cute decoration ideas or DIY home decorating projects, we've got them for you right here! We gathered up 50 DIY home decor ideas, so you can get the right style for your home within your budget! Let's get to it!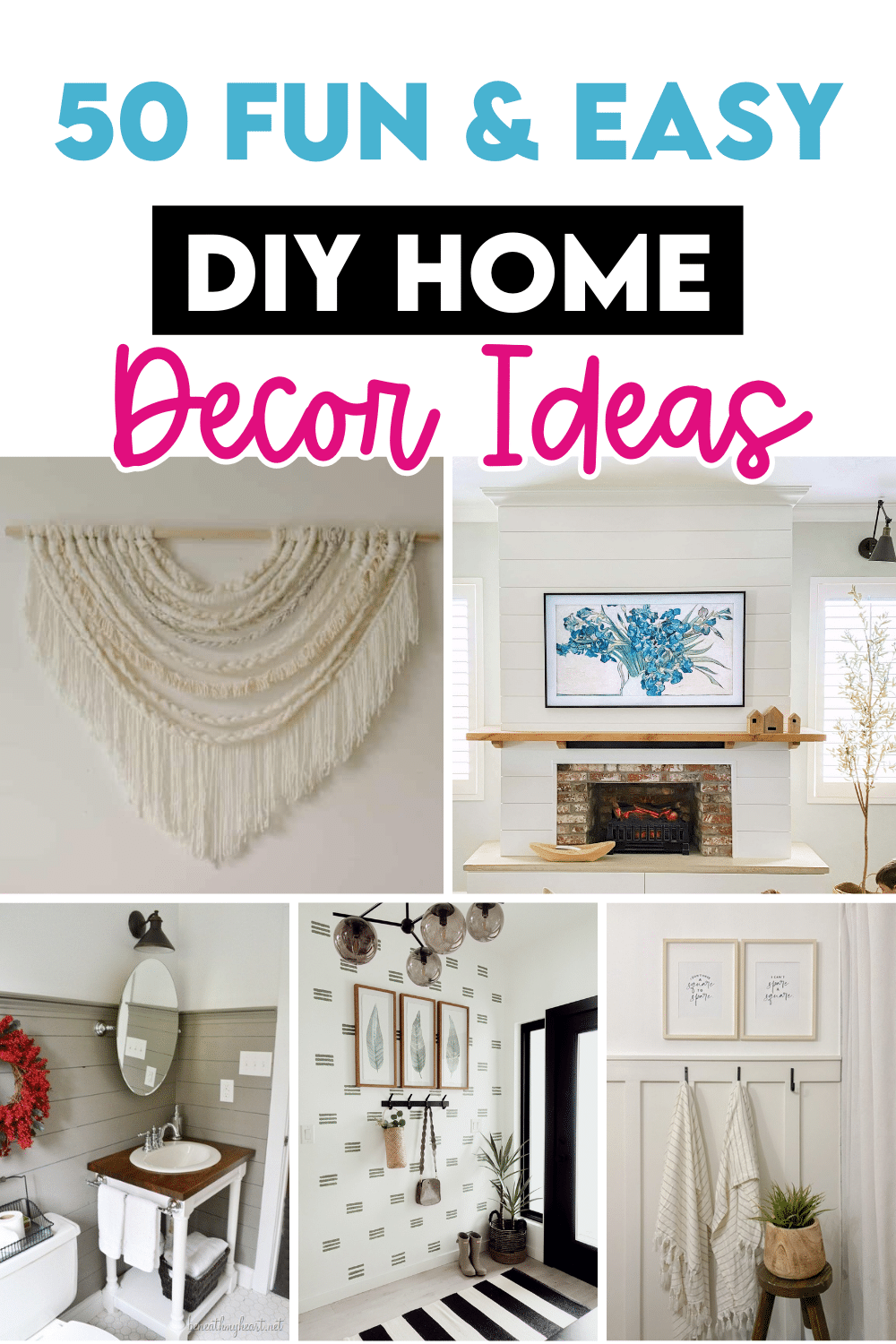 Disclaimer: This post contains affiliate links. To learn more about 'em, click here.
We've placed the DIY home decor ideas into these different categories, so you can quickly find what you want: walls, kitchens, bathrooms, living rooms, bedrooms, entryways, mudrooms, and laundry rooms. Simply pick the category you're looking for, but we recommend taking a look at the whole list … it's a good one!
Table of Contents
DIY Home Decor Ideas: Walls
1. DIY Paint Wallpaper (Nina Williams Blog): Use paint and a sponge to create your own inexpensive and trendy wallpaper.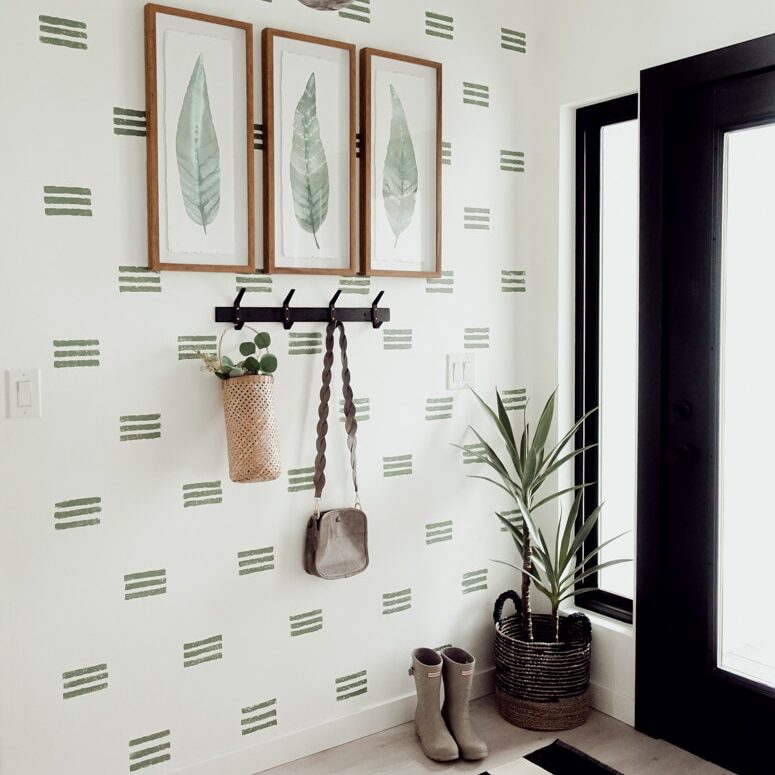 2. Wood-Scalloped Wall (Savannah Kay Designs): These scalloped wood pieces adhere to the wall with mounting tape. No nails are required!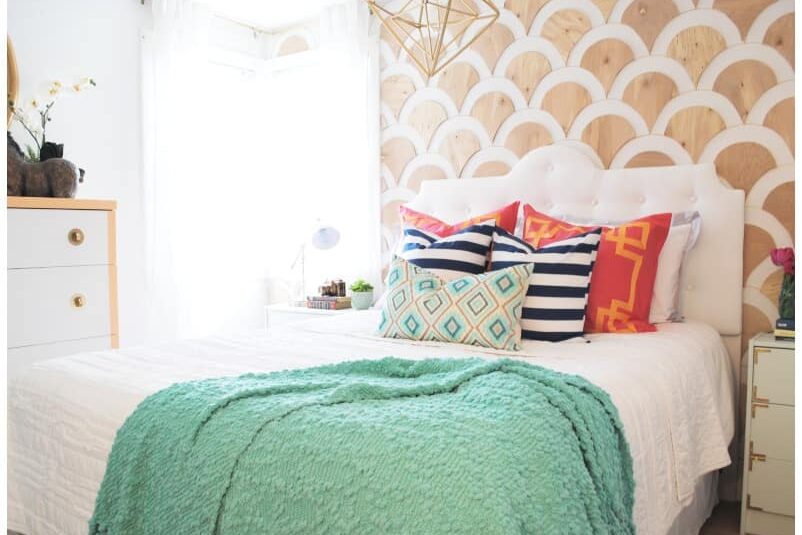 3. Living Room Accent Wall (A Beautiful Mess): Are you looking for bold DIY home decorating projects? Use thrift store frames and vivid paint to make this one-of-a-kind accent wall!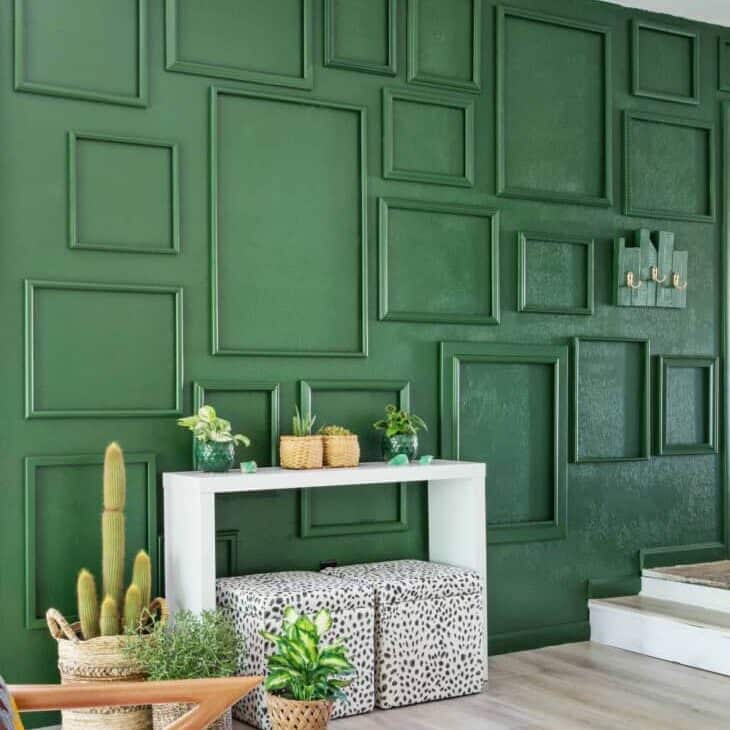 4. Indoor Vertical Garden (Jessica Welling Interiors): We love this gorgeous, living statement piece!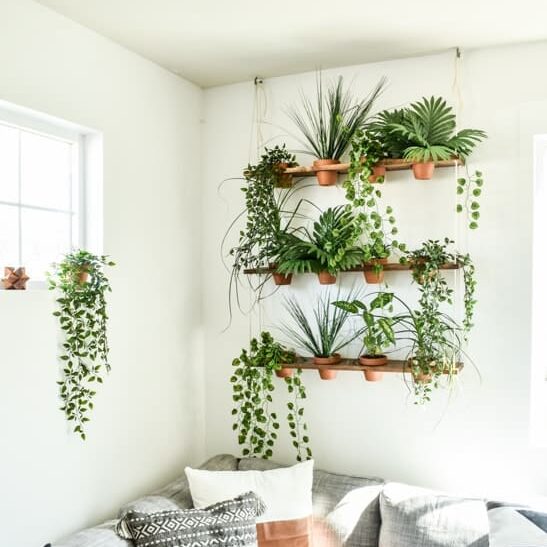 5. Vertical Shiplap (Lolly Jane): Vertical shiplap is not only easy to install but also looks so high-end! Don't forget to grab some Liquid Nails!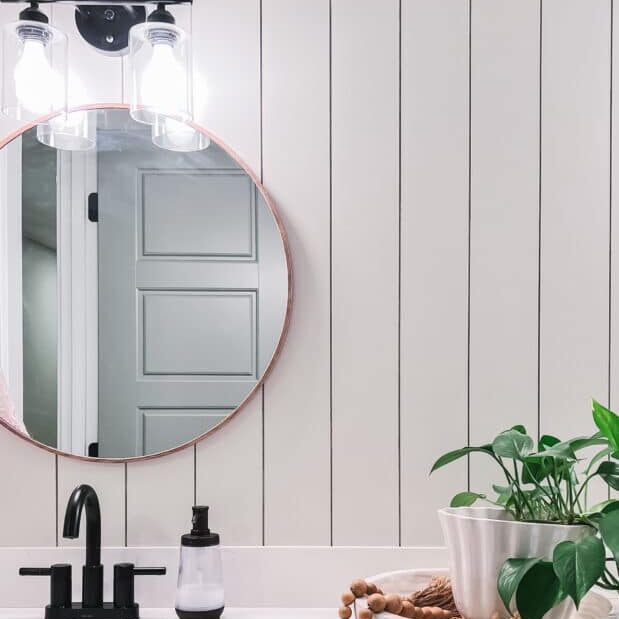 6. Braided Wall Hanging (A Beautiful Mess): This wall hanging uses LOTS of yarn! Customize it and make it your own by choosing different textures and colors.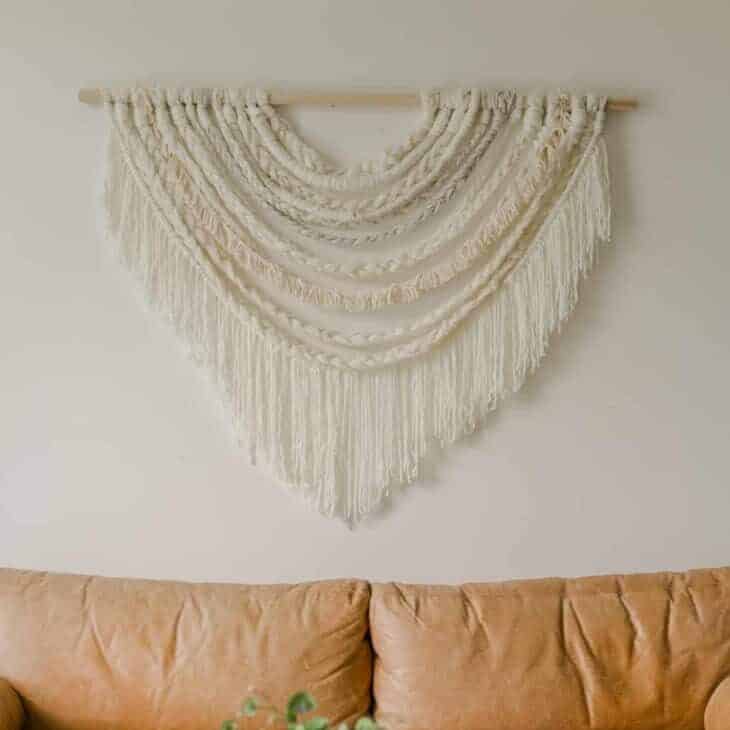 7. Board + Batten Accent Wall (Lolly Jane): Add texture and intrigue to a blank wall in your home with these cute decoration ideas!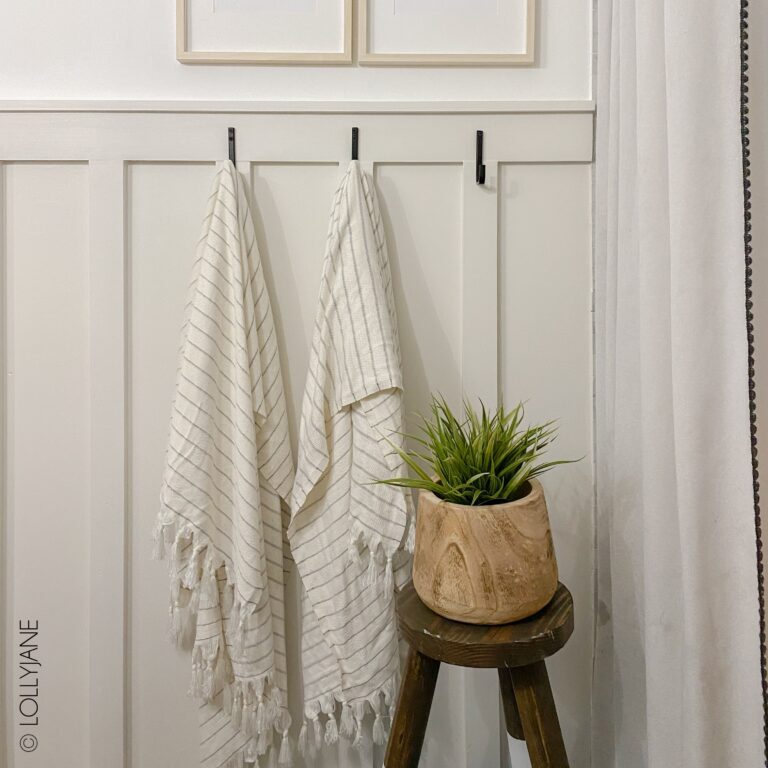 8. Plank Wall (Live Laugh Rowe): This plank wall project can be time-consuming but is a fairly inexpensive way to change the look of your room!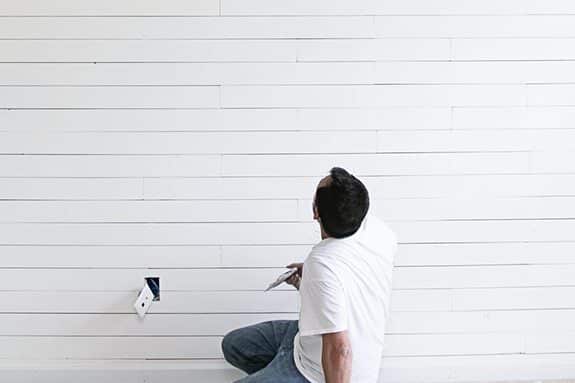 9. Hanging Art Rail System (The DIY Mommy): This is such a unique way to display your photos, and she gives a full tutorial on her site!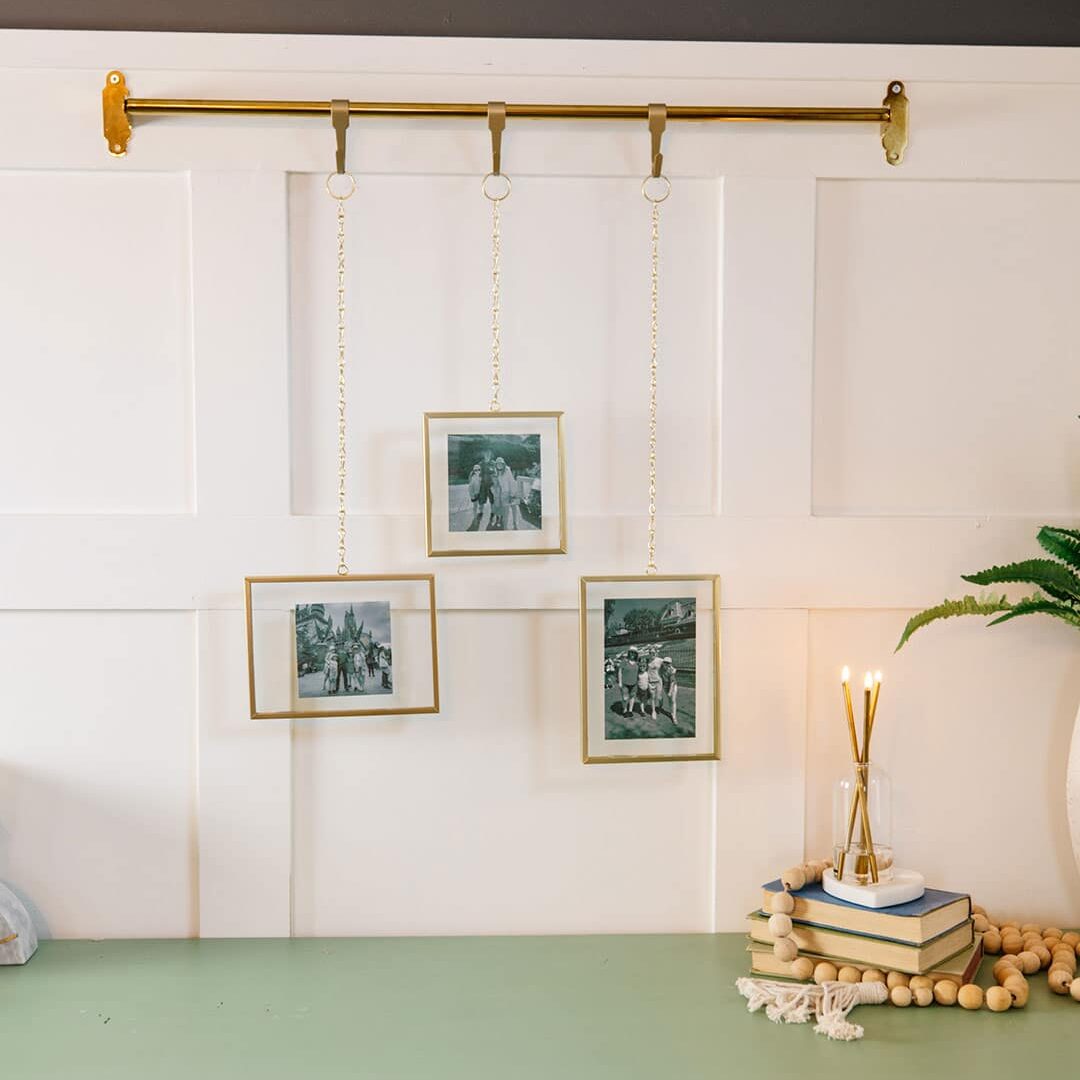 DIY Home Decor Ideas: Kitchen
10. Open Kitchen Shelves (Lolly Jane): If you're ready to ditch your old, traditional cupboards, this DIY home decor project will make your kitchen look modern and cozy.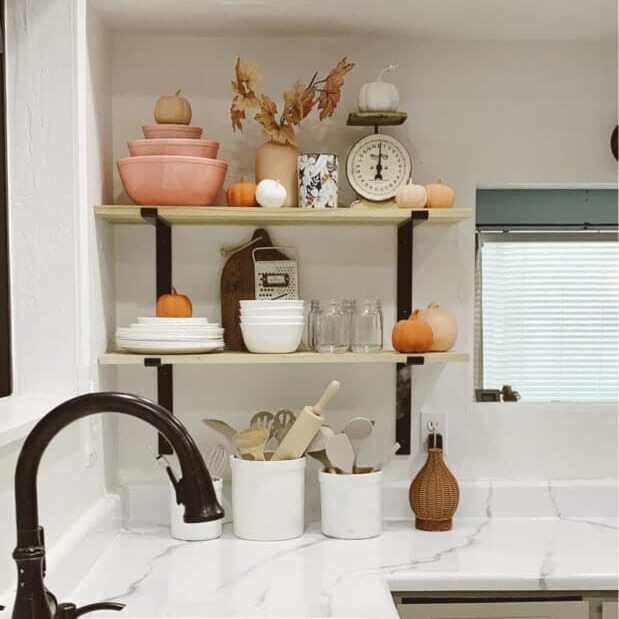 11. Paper Towel Holder (Houseful of Homemade): You can make this farmhouse paper towel holder in about 15 minutes. We love the little shelf above the paper towels, too!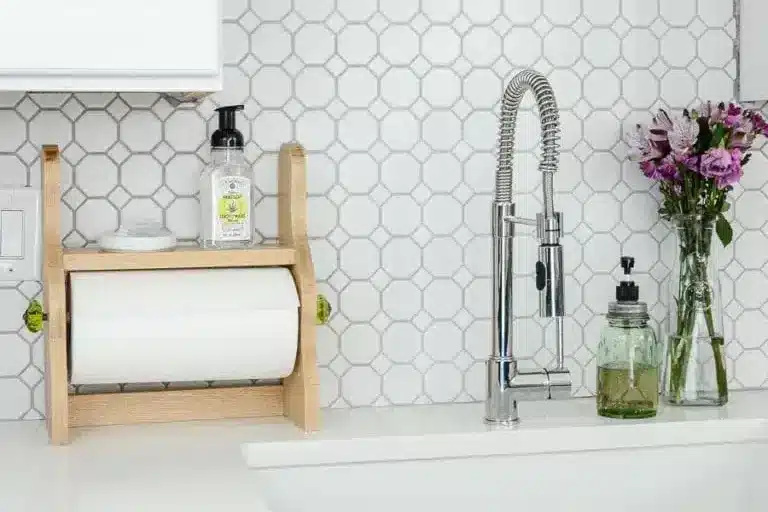 12. Shiplap & Trim Kitchen Island (Sunny Side Design): Makeover your kitchen island with shiplap, trim, and paint! Such a fun and easy way to update your kitchen!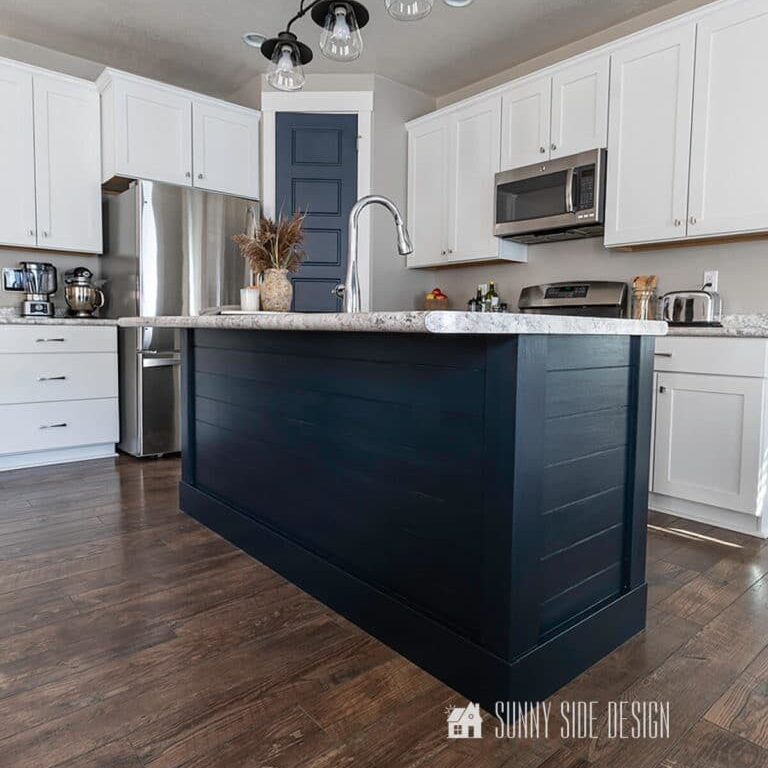 13. Magnetic Spice Rack (Jessica Welling Interiors): This quick and easy DIY project is both cute and functional! Take a look at these cute magnetic spice jars!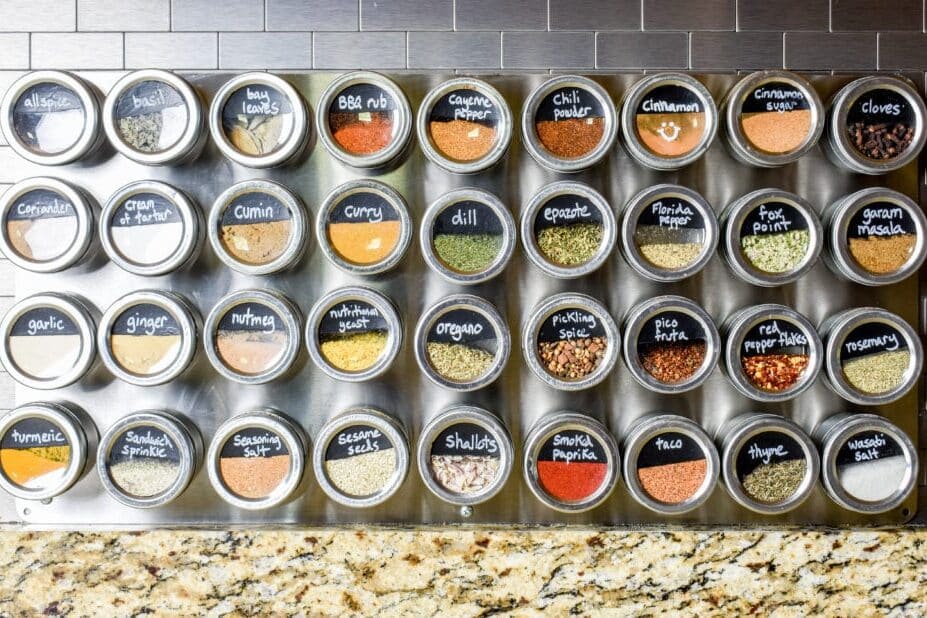 14. Simple Brick Backsplash (Sunny Side Design): Add charm to your kitchen by creating this gorgeous, old-world-inspired backsplash!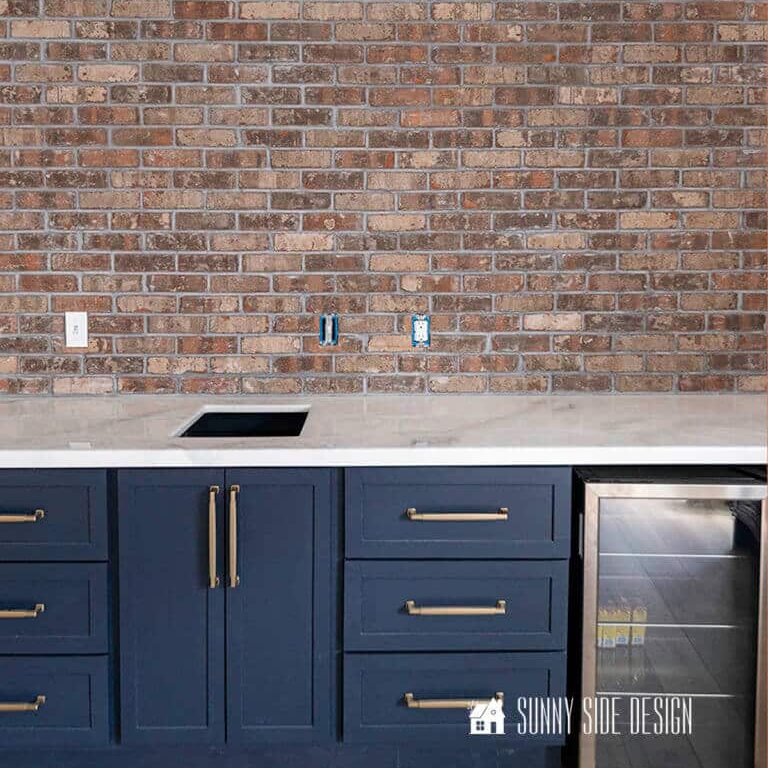 15. Family Heirloom Displays (HGTV): Frame your vintage family heirlooms and recipes for beautiful kitchen decor.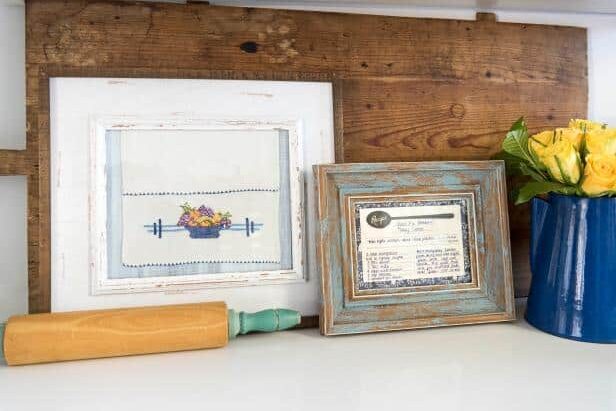 16. Cookbook Stand (Houseful of Handmade): This decor is beautiful and functional. Win-win!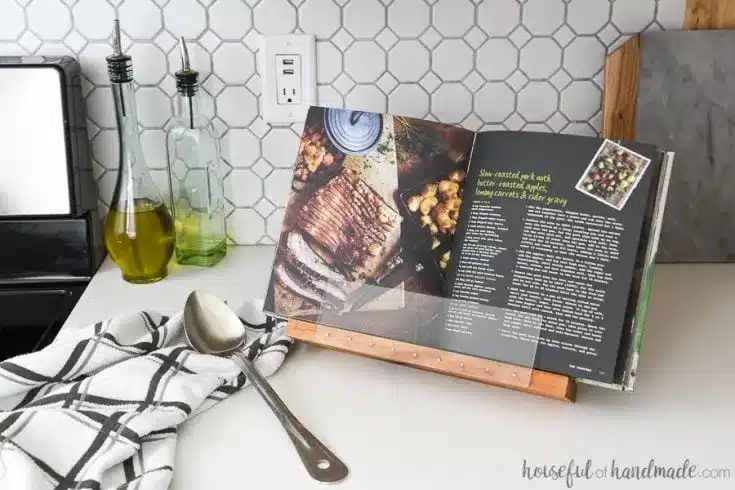 17. Wallpaper Appliances (House Beautiful): Upgrade your old appliances by covering them with fun vinyl wallpaper or contact paper. Pair funky designs with solid, bold paint for your cabinets.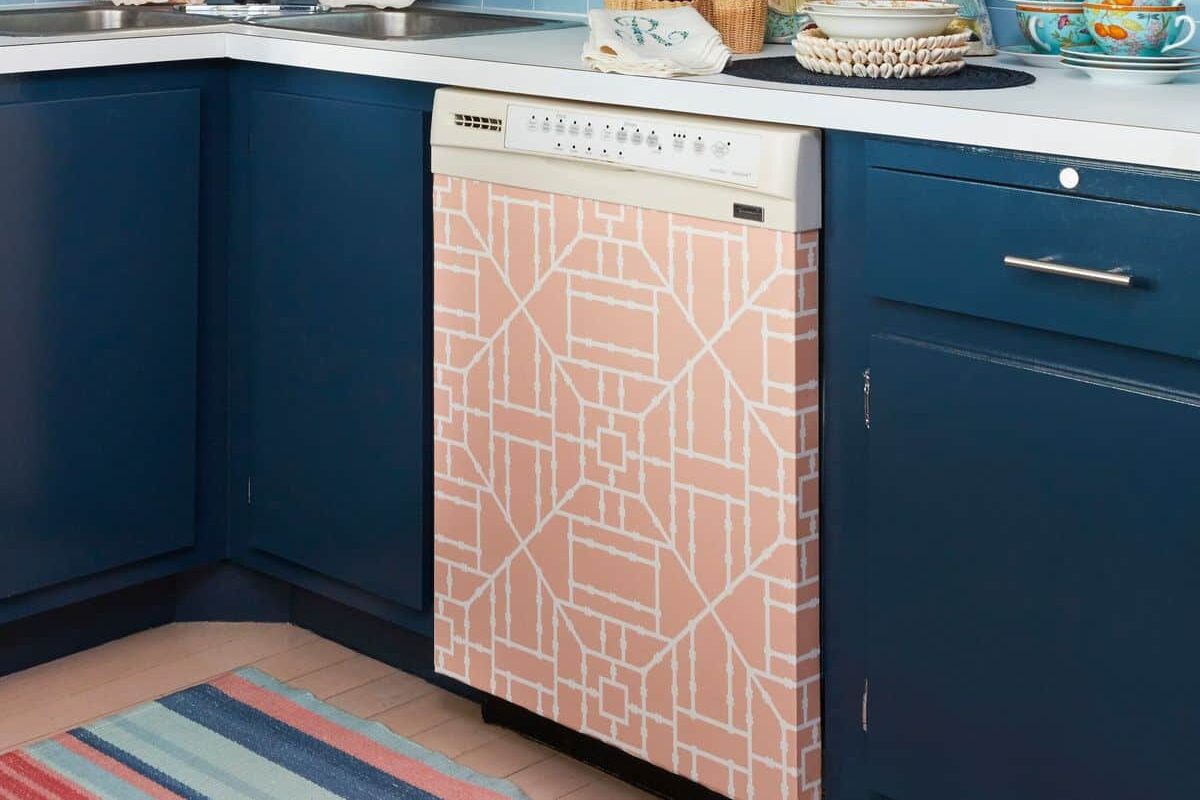 DIY Home Decor Ideas: Bathroom
18. Framed Bathroom Mirror (Cherished Bliss): This easy DIY project will spruce up your bathroom in no time!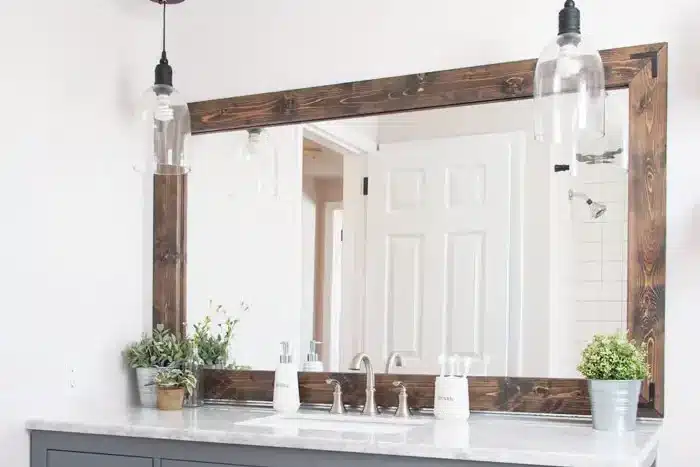 19. Wallpaper Flooring (The Homes I Have Made): Can you use peel-and-stick wallpaper on bathroom floors? The answer is "Yes!" Go to her website to learn how!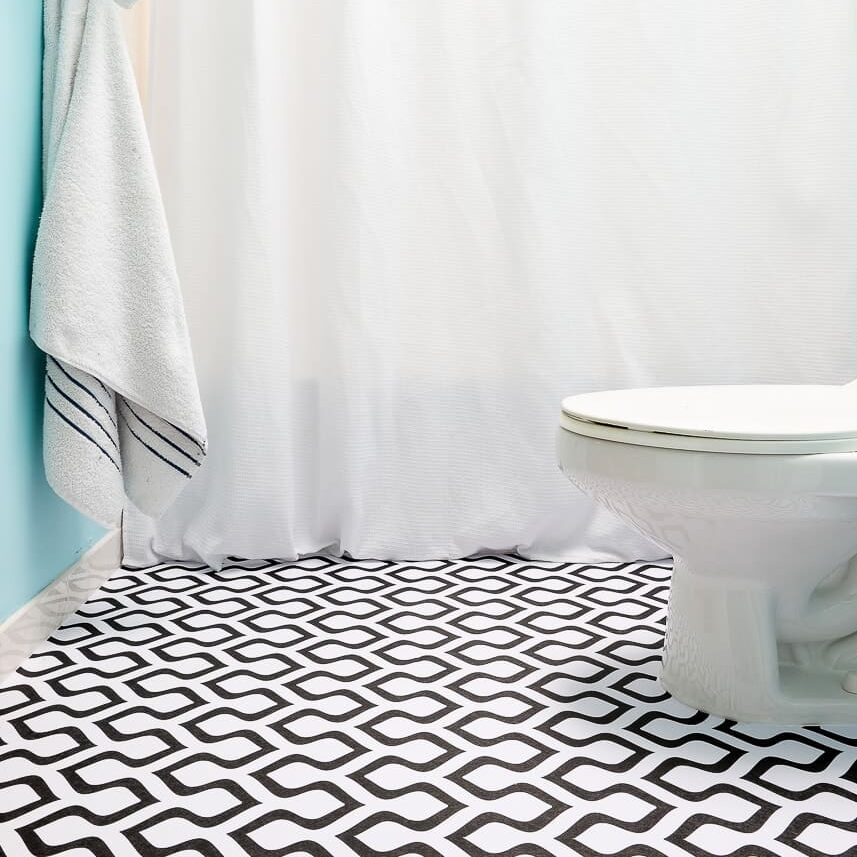 20. Towel Storage Baskets (My Wee Adobe): No linen storage? No problem! Use cute baskets on the wall to use as storage and decor in one!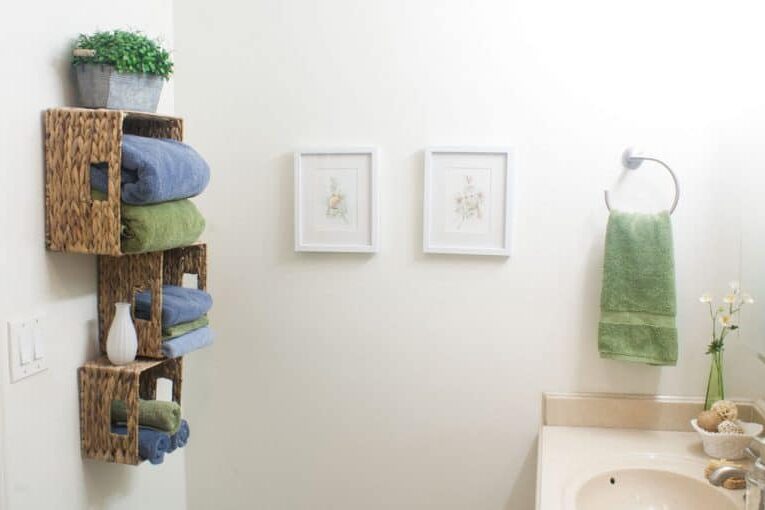 21. Rustic Wood Storage Ladder (Jenna Sue Design): This storage ladder is easily customized to fit the space in your bathroom. Place it over your toilet for cute and easy storage!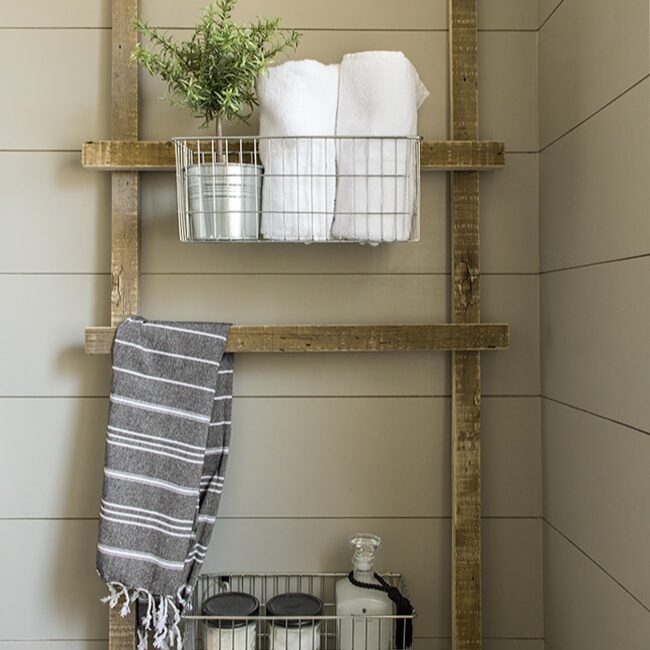 22. Slim Storage Ladder (HGTV): Here's another storage ladder, but it's slim for small spaces. Paint it a fun color to match your style!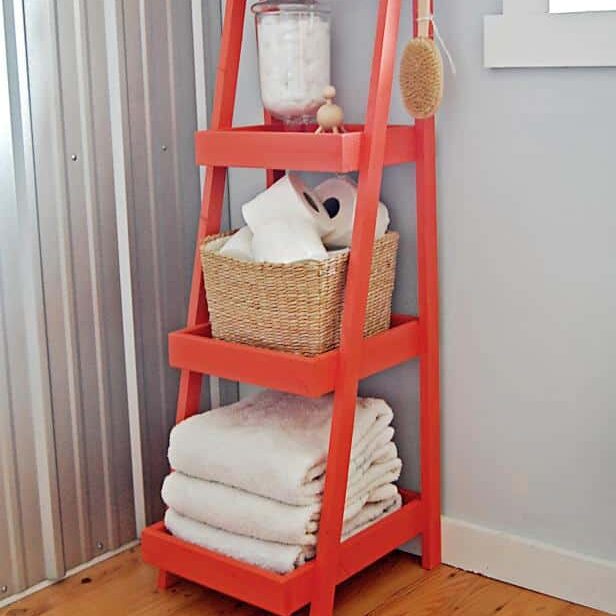 23. Bathroom Magazine Rack (Four Generations One Roof): We love that this rack is slim and out of the way but also easy to access.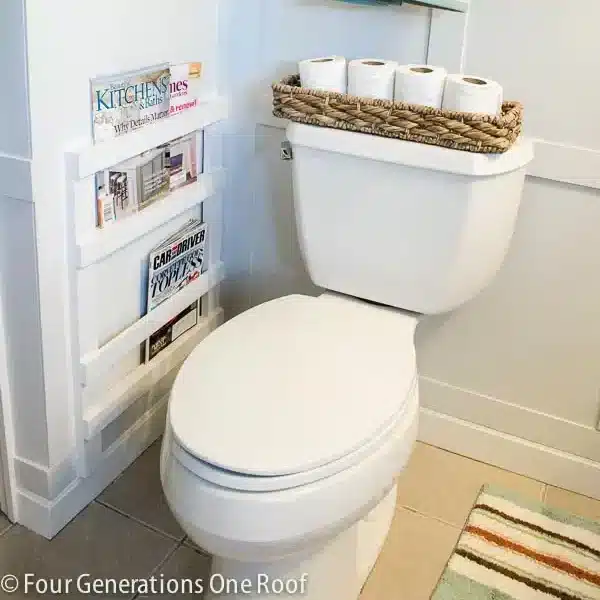 24. Butcher Block Vanity (Beneath My Heart): Do you want to change the look of your bathroom but still need to save space? Try making this gorgeous butcher block vanity!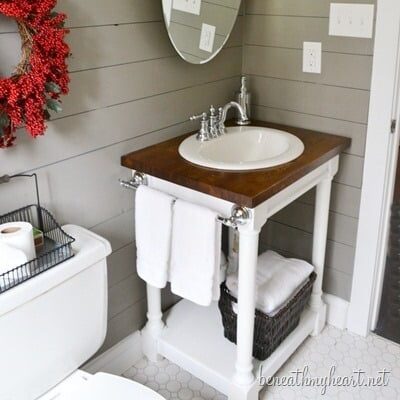 25. Toilet Paper Roll Holder & Shelf (DIY Show Off): A super simple way to hold your toilet paper and your phone while you go!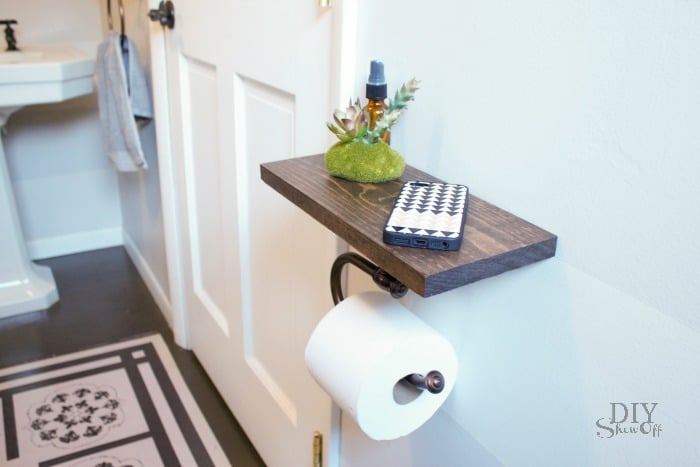 DIY Home Decor Ideas: Living Room & Bedroom
26. Built-In Entertainment Center (Lolly Jane): This home decor project will totally blow your mind! Everything from the drawers on the bottom and the shelving on the top to the fireplace in the middle is all DIY!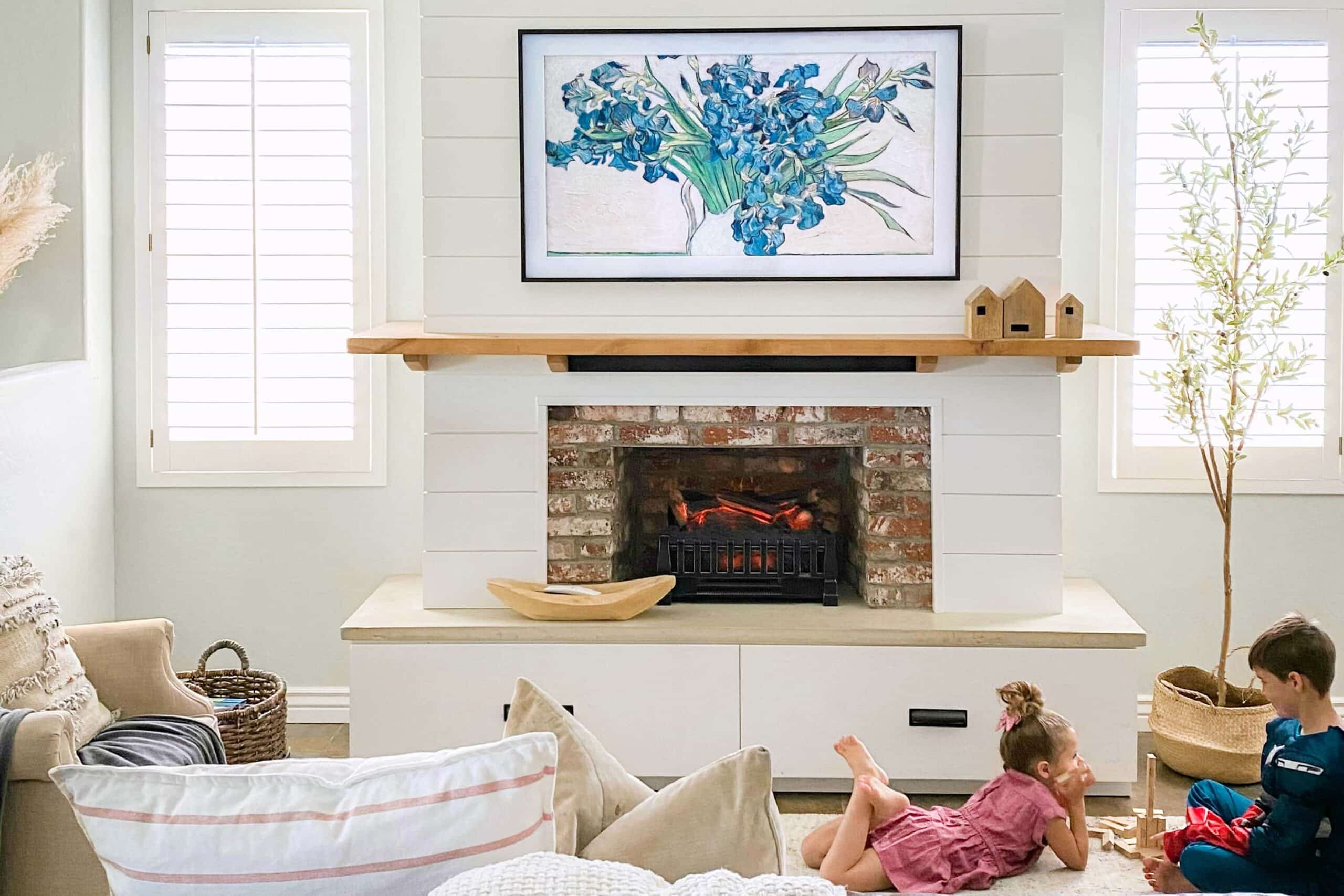 27. Hanging Air Plant Holder (Houseful of Handmade): DIY home decor ideas don't get any easier or cuter than this!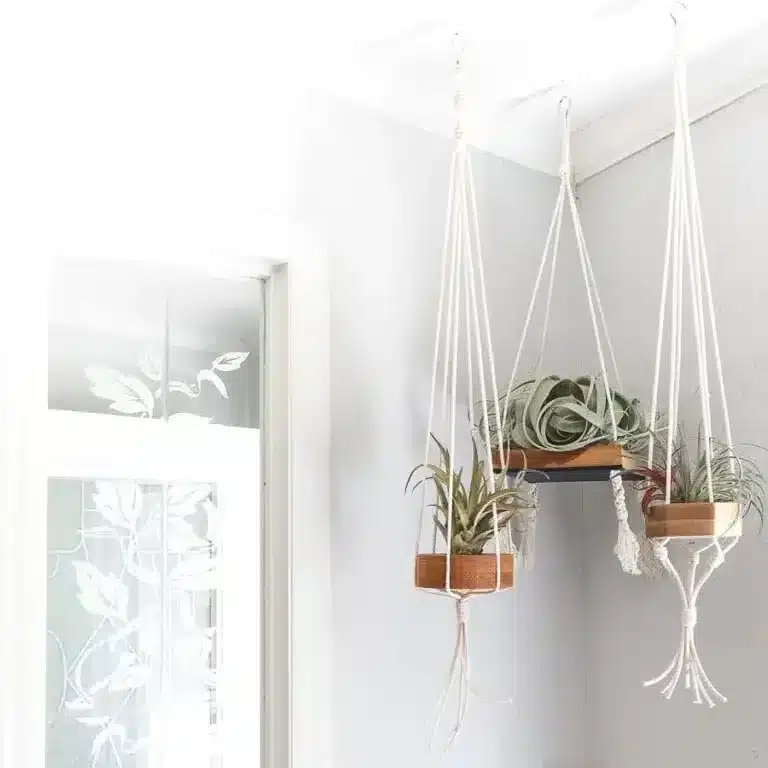 28. Painted Piano (Lolly Jane): Do you have an old piano and you want a statement piece? If so, then paint is your friend!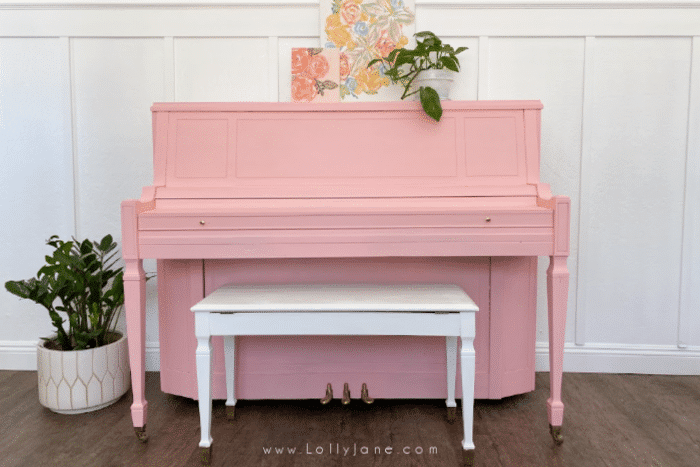 29. Sofa Table (Jenna Sue Design Co.): Make this charming, rustic sofa table for $30 or less!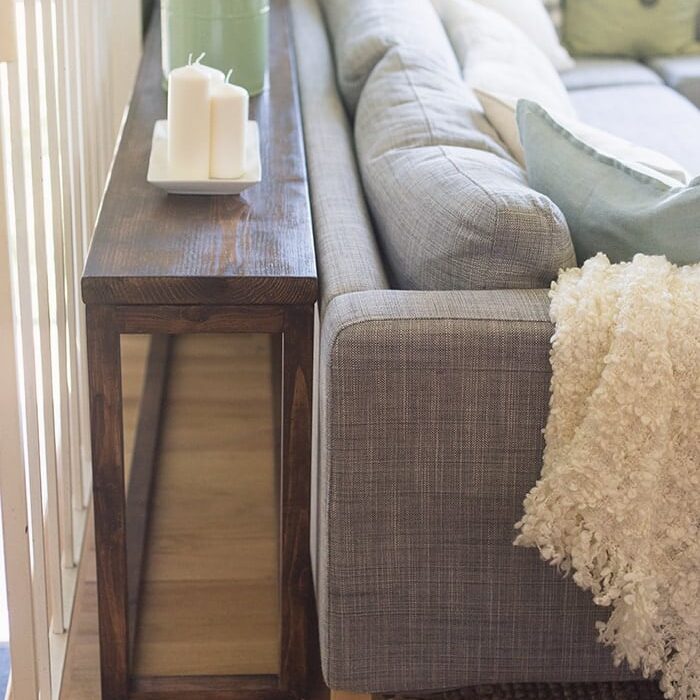 30. Display Risers (Live Laugh Rowe): Make these simple display risers to add appeal to any vignette you put together. They're cheap to make, too!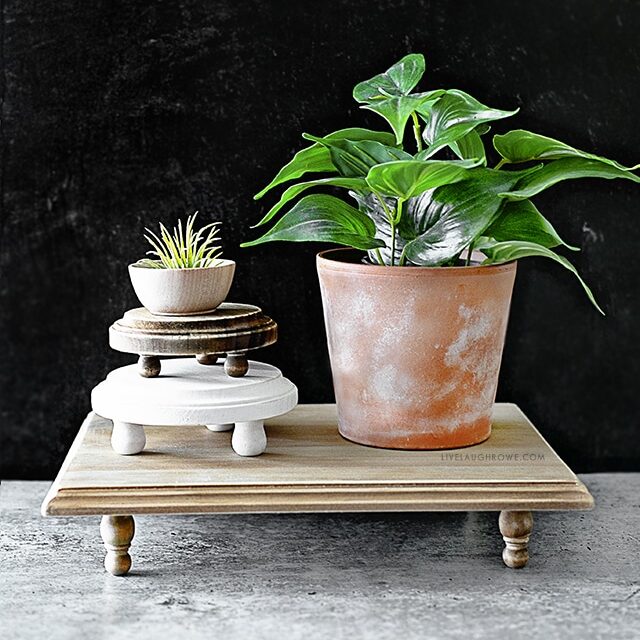 31. Wallpaper Furniture (The Homes I Have Made): Update your old furniture by simply using peel-and-stick wallpaper. Easy peasy!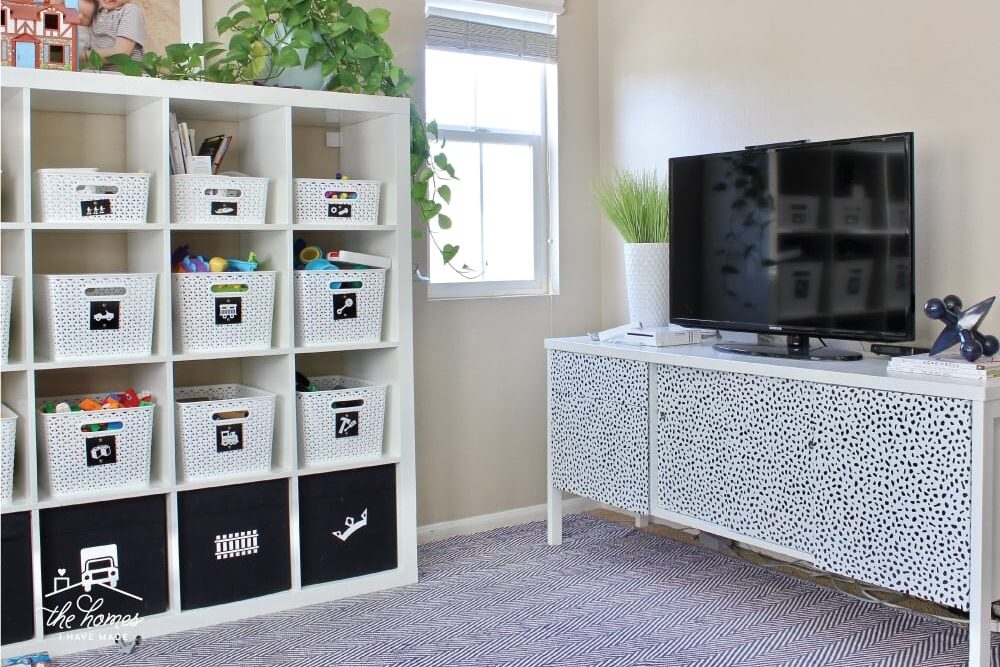 32. TV Frame (Jenna Sue Design Co.): Get a gorgeously framed TV for under $15 and just a few hours of work!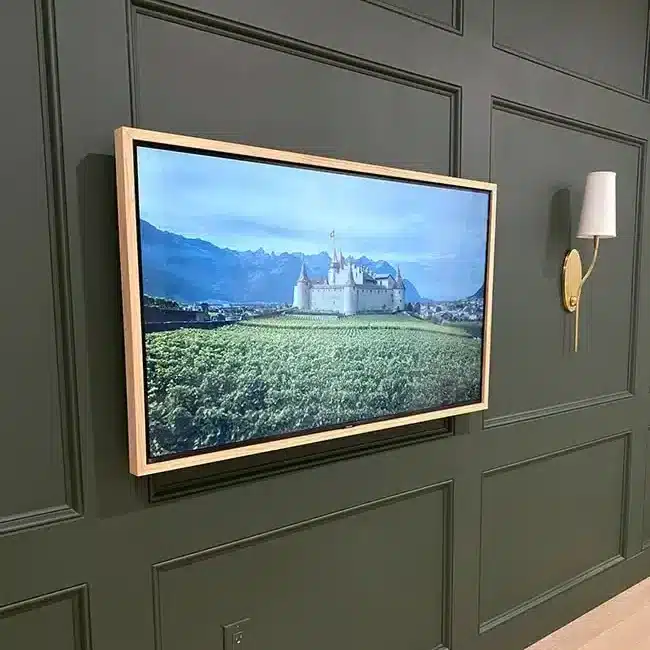 33. Floating Desk (Jessica Welling Interiors): Perfect for living rooms, offices, or bedrooms, this floating desk tutorial is simple and easy to follow.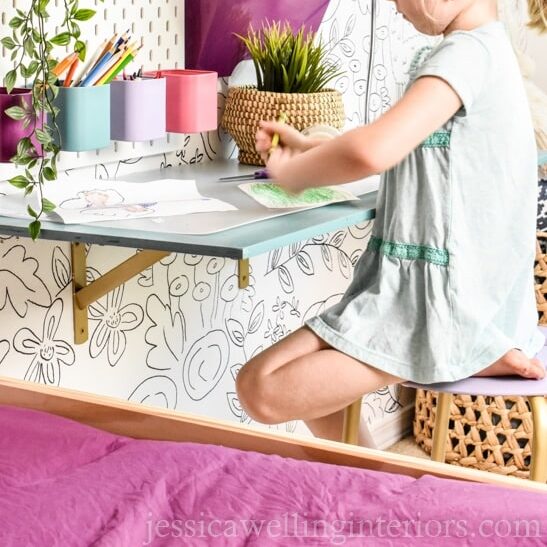 34. Fabric-Covered Dresser (The Homes I Have Made): Don't you just love the look of this fabric-covered dresser? We're obsessed!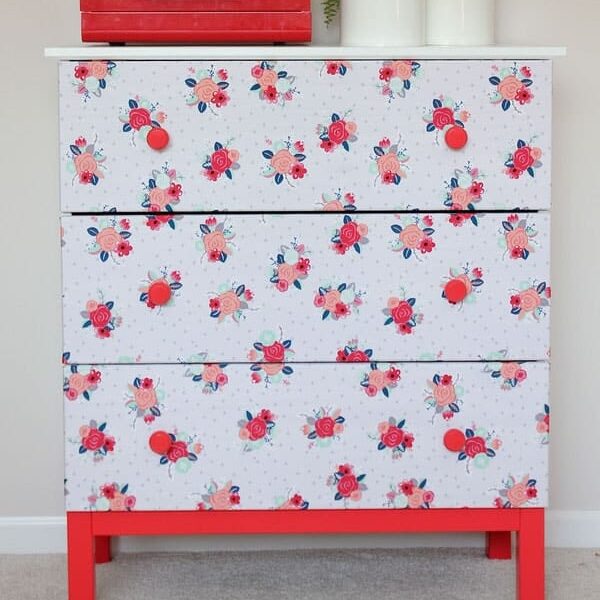 35. Upholstered Closet Doors (House Beautiful): Do you have ugly closet doors? Give them a fabric upgrade!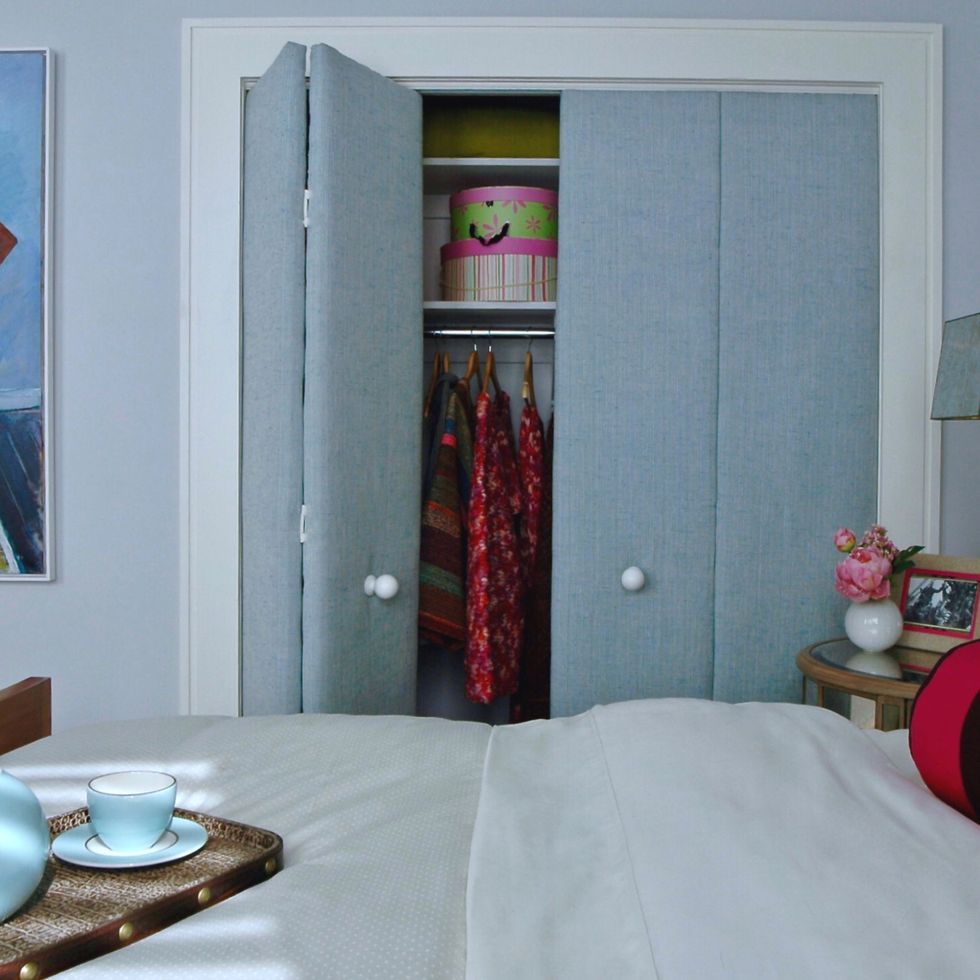 36. Crate Bookshelf (Tara Michelle Interiors): Following her simple tutorial, you can create a totally unique DIY crate bookshelf!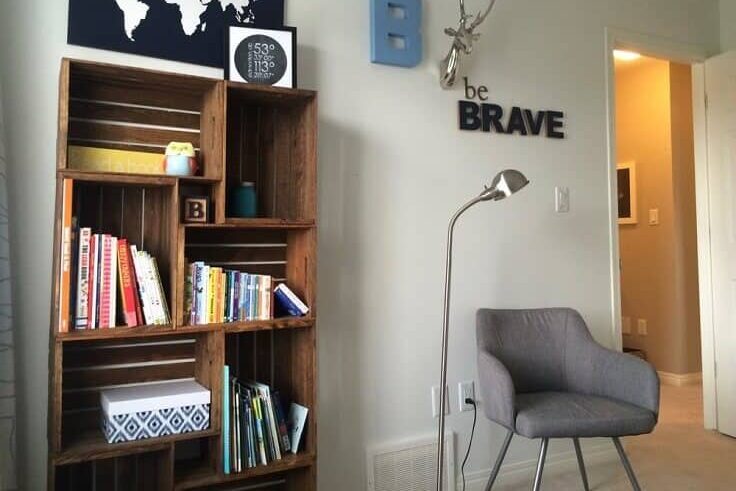 DIY Home Decor Ideas: Entryway & Mudroom
37. Rustic Entryway Bench (Over the Big Moon): This amazingly simple DIY bench has a dual purpose: seating and storage!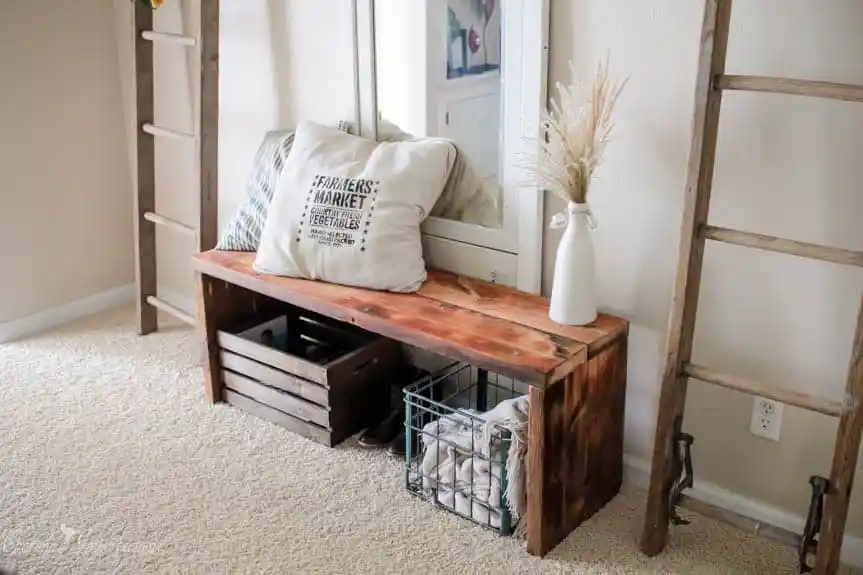 38. Storage Cubbies (Jessica Welling Interiors): The best part about this project is that it uses cubbies found at Ikea—just assemble and add some hooks!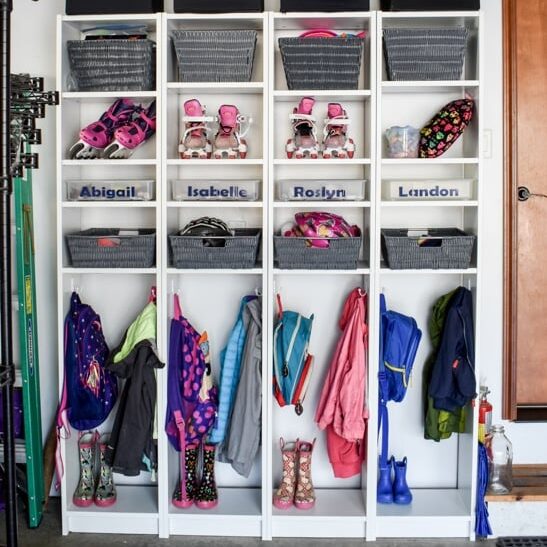 39. Board and Batten Hook Wall (Where the Smiles Have Been): This is perfect to put in an unused hallway as an out-of-the-way spot to hang backpacks and coats!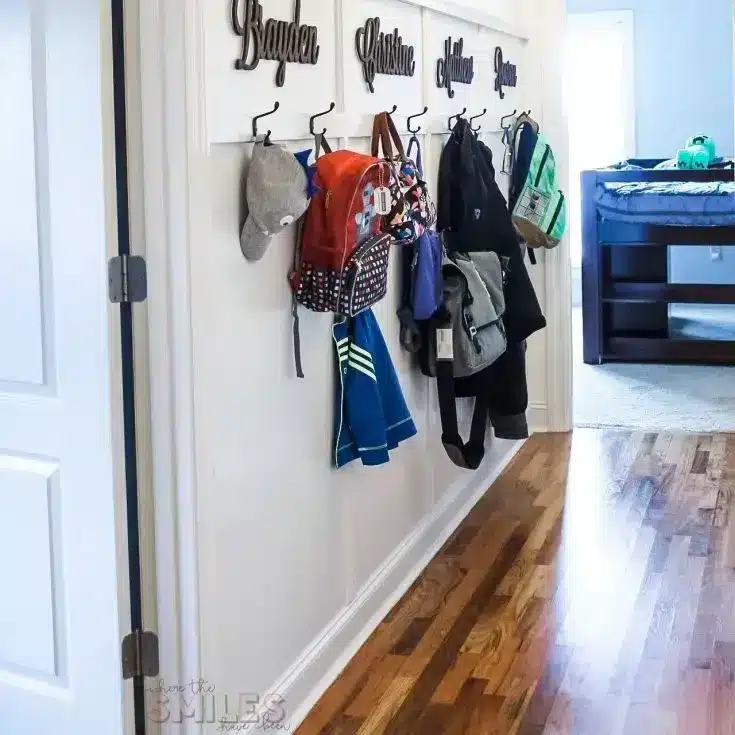 40. Shoe Cabinets (The DIY Mommy): This DIY home decor project also uses Ikea storage cabinets. She even did an update three years later and said the cabinets have held up fantastically!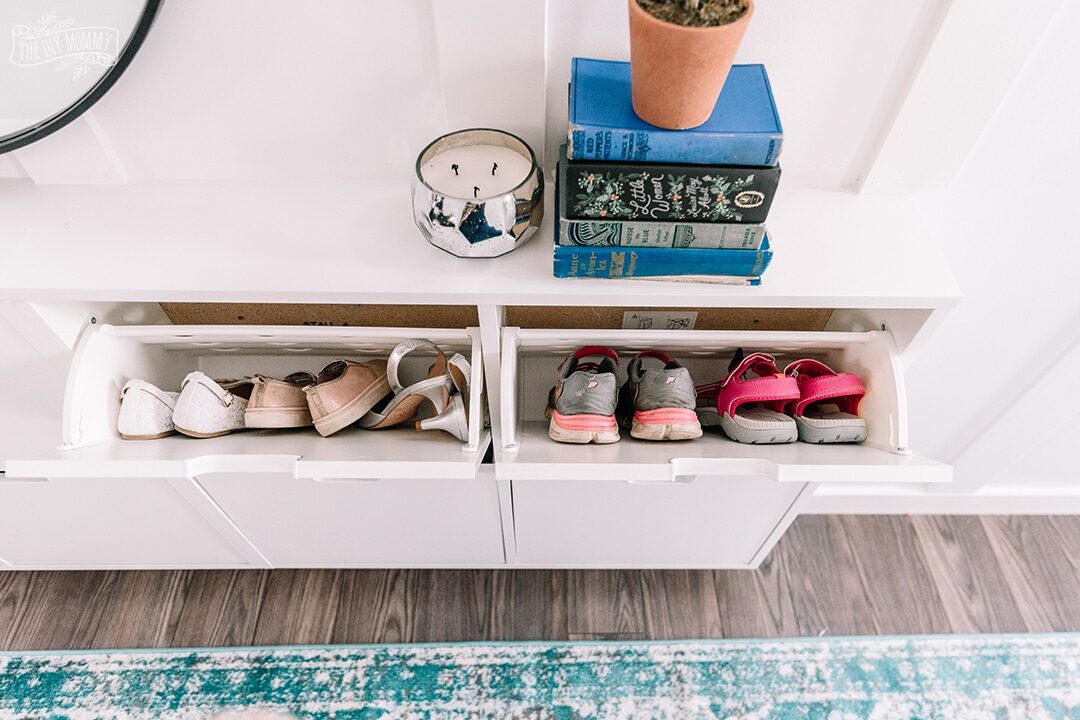 41. Mudroom Built-ins (Sunny Side Design): While this project is more intense than others, the tutorial walks you step by step through creating your very own built-ins for your mudroom. No need to hire a handyman when you've got the internet!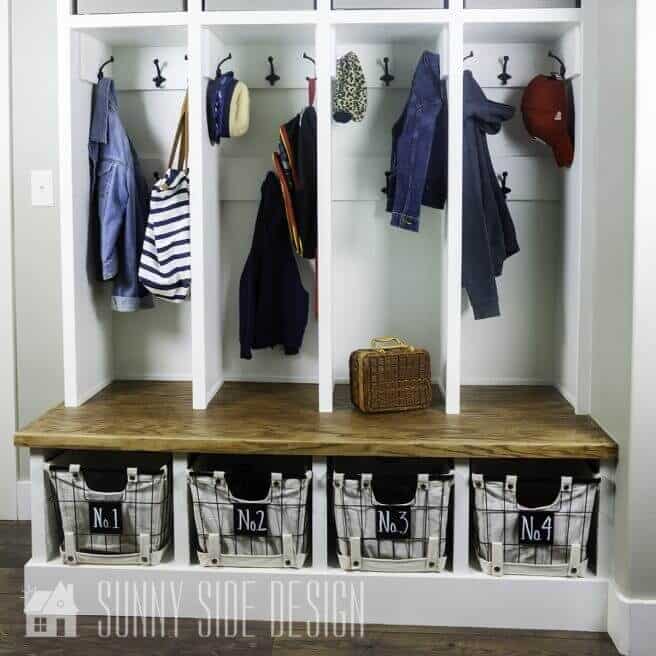 42. DIY Drop Zone (Pine and Poplar): Don't have a whole lot of room? This DIY drop zone is perfect for small spaces! The tutorial walks you through how to make it and is incredibly helpful!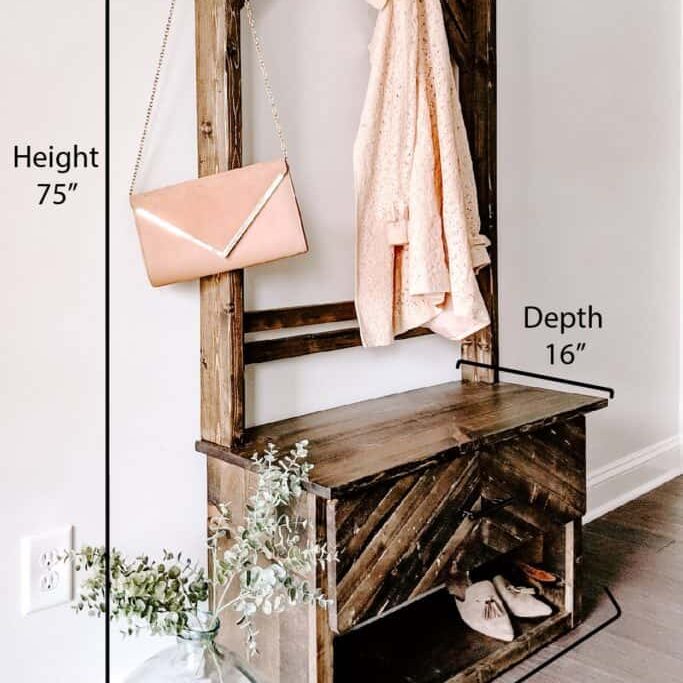 DIY Home Decor Ideas: Laundry Room
43. Fold Down Drying Rack (Pine and Poplar): Hang dry your clothes even in small spaces. We love the functionality of this drying rack!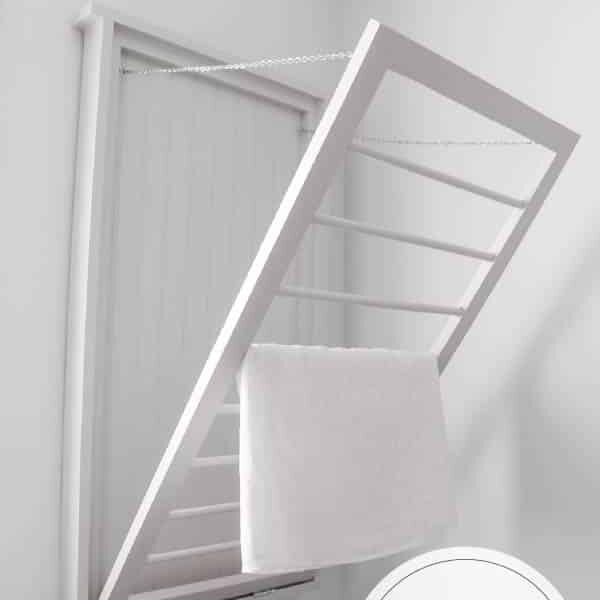 44. Stencil-Painted Cabinets (Cutting Edge Stencils): Using stencils and paints can really update the look of your laundry room!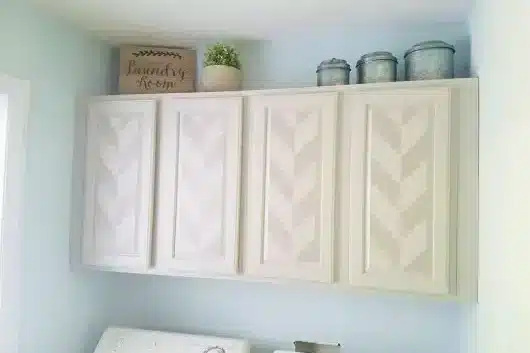 45. Laundry Symbol Cheat Sheets (Just a Girl and Her Blog): Stop googling fabrics and temps every time you do the laundry. Simply print these out, and you've got cute decor and a cheat sheet!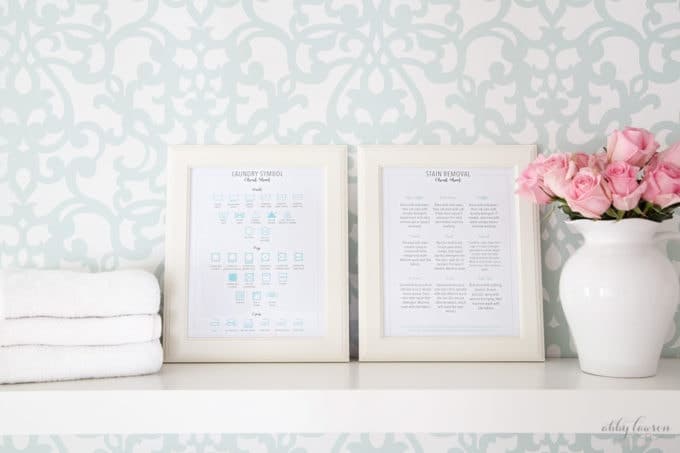 46. DIY Washboard Memo Station and Cupboard (Family Handyman): Not only is this vintage DIY decor just darling, but it is also a cupboard you can use for storage.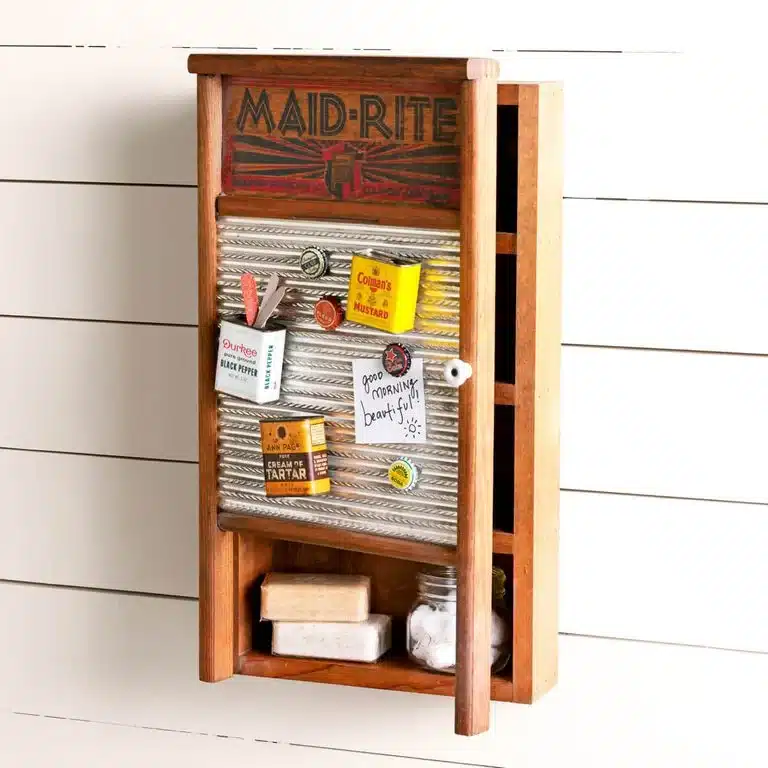 47. Pegboard Organizer (Jessica Welling Interiors): Cute decoration ideas that also double as organization hacks? Yes, please! Get the wire baskets here!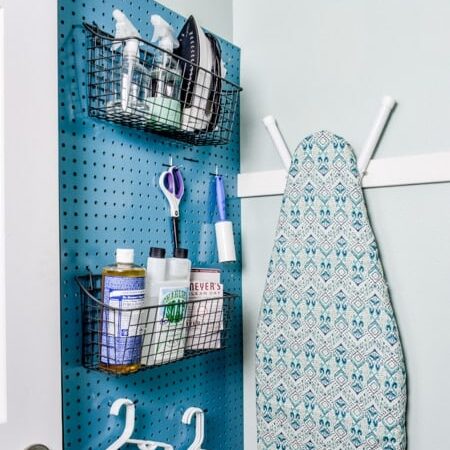 48. DIY Washer Pedestal (Family Handyman): Add trim and molding to the basic design to get the style and look you want.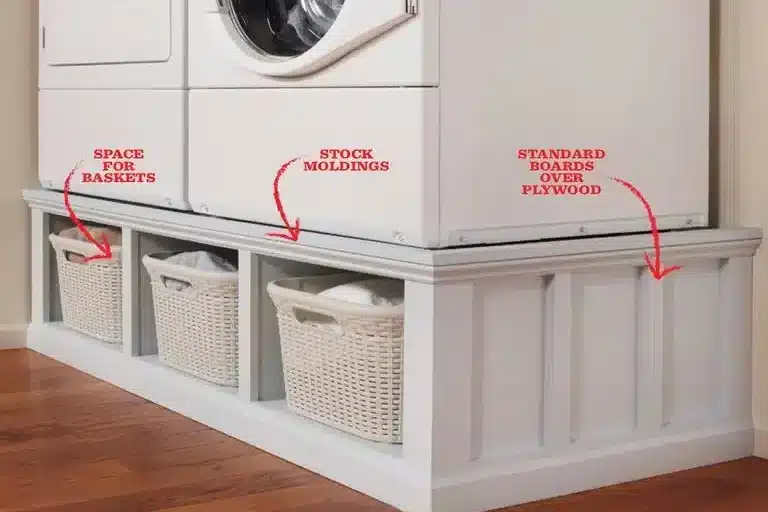 49. Customized Laundry Cart (The Homes I Have Made): Buy a cart and customize it with paint, tape, and contact paper to make it work for your laundry room style!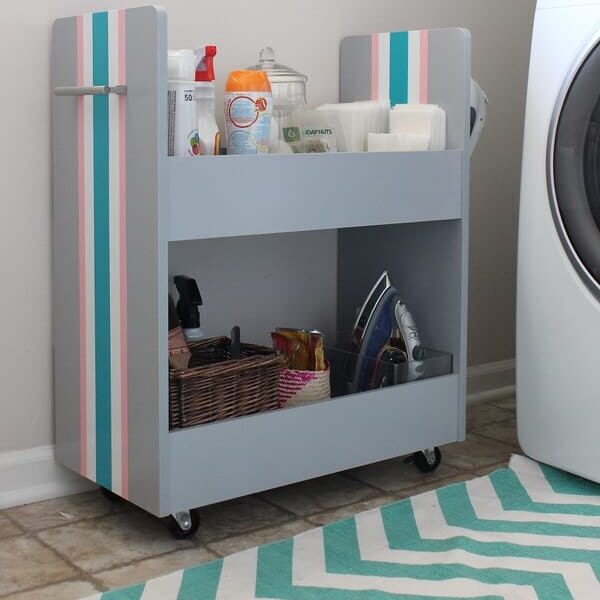 50. Machine Decorations (A Beautiful Mess): Have you ever thought of decorating your washer and dryer? We haven't, but we just love the playful look of the stripes and polka dots on these machines!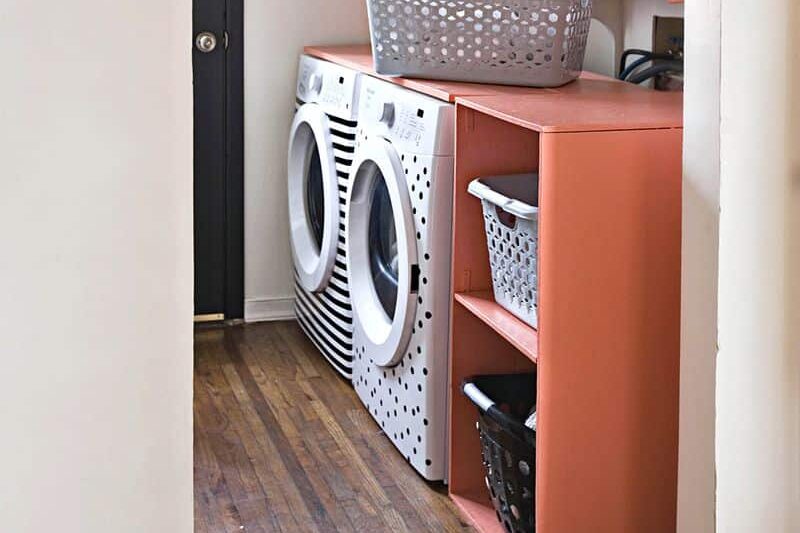 DIY home decor ideas don't get any better than that, right?
If you're looking for cute wall art, take a look at our post featuring 20+ Designs of Printable Wall Art. Or, if projects are something you and your sweetheart love to do, you will love this Fixer Upper Date!
Now get out there and DIY!