The Ultimate Birthday Sex Experience for Your Spouse
Birthday sex only happens once per year, so you might as well make it red hot! {Wink!}
Today we've got a steamy birthday sex date that will be a hit with your spouse–we promise! Included in this date are two sensual games, a sexy invitation to the date, and a Birthday Sex Wishes card for your sweetie to fill out.
We also created a playlist of birthday sex songs specifically for this private party, and we have listed five birthday sex ideas for him and five birthday sex ideas for her!
So, are you ready to gift your spouse the ultimate birthday sex experience?! If you said YES, read on!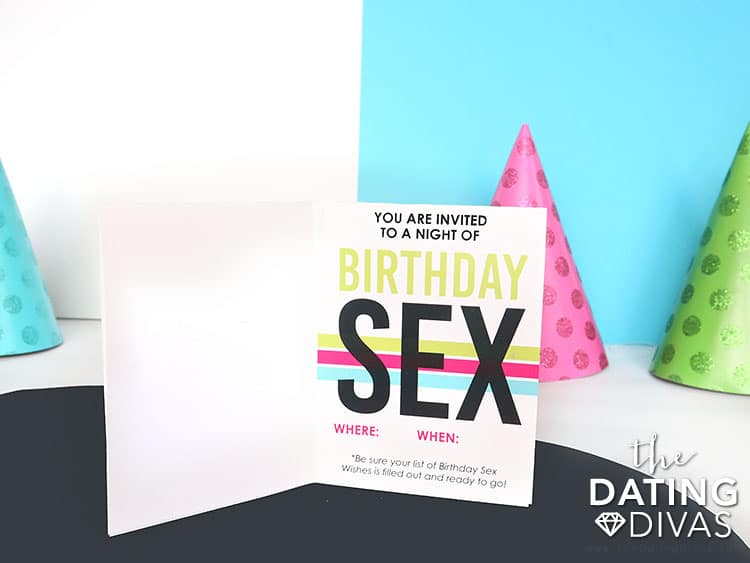 Disclaimer: This post contains affiliate links. To learn more about 'em, click here.

Table of Contents
25 of the Best Birthday Sex Songs
Let's start with the perfect sexy birthday playlist! What better way to set the mood than with some clean, sexy music?!
We wanted to make this epic date as easy as possible, so we created The Best Birthday Sex Playlist for you on our Divas Spotify account. We're sure there are plenty of other birthday sex songs that you could add to your own spicy playlist, but here are the 25 faves that made it onto ours:
"Shower" – Becky G
"Soul" – Lee Brice
"Party for Two" – Shania Twain & Billy Currington
"Party" – Beyonce
"Earned It" – The Weeknd
"Dance for You" – Beyonce
"Love Me Like You Do" – Ellie Goulding
"Capital Letters" – Hailee Steinfeld
"Love on the Weekend" – John Mayer
"All To Myself" – Dan + Shay
"Dance with Me Tonight" – Olly Murs
"Why Don't We Just Dance" – Josh Turner
"Andante, Andante" – Lily James
"Come On Get Higher" – Matt Nathanson
"Body Back" – Gryffin (feat. Maia Wright)
"Your Body Is a Wonderland" – John Mayer
"I'm Yours" – Jason Mraz
"SexyBack" – Justin Timberlake (feat. Timbaland)
"For You" – Liam Payne & Rita Ora
"I Don't Wanna Live Forever" – ZAYN & Taylor Swift
"I Put A Spell On You" – Annie Lennox
"All Night" – Beyonce
"Where You Belong" – The Weeknd
"Heaven" – Julia Michaels
"One Woman Man" – John Legend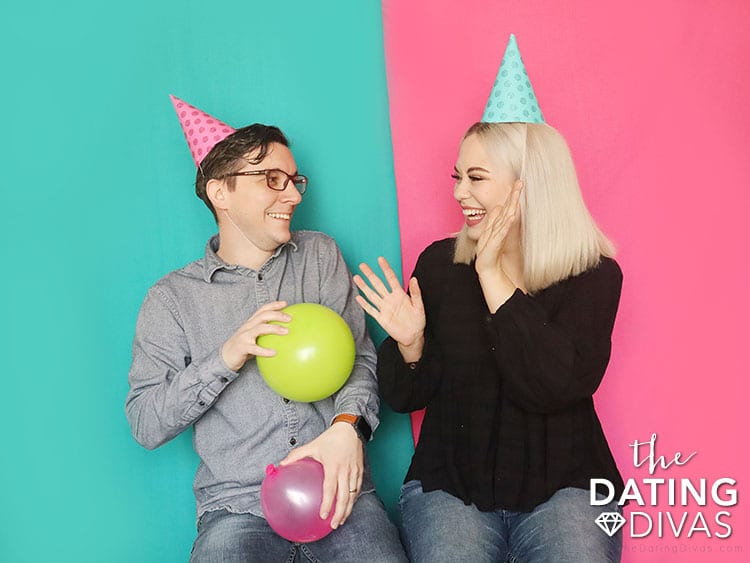 Birthday Sex Printables
Sexy birthday ideas start with these awesome printables! Like we mentioned above, this printable pack includes two games, an invitation to the date, and a Birthday Sex Wishes sheet. You're going to LOVE all of these!
1. Birthday Sex Invitation – Every party needs an invitation, right? This sexy party for two is no exception! Use this birthday sex invitation to invite your spouse to a night they'll never forget.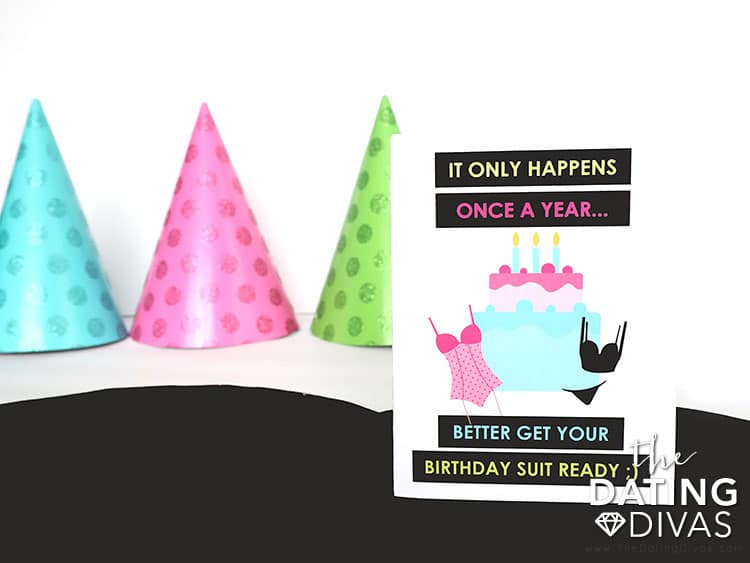 Don't forget to fill out the inside of the invitation with all the details your sweetie will need!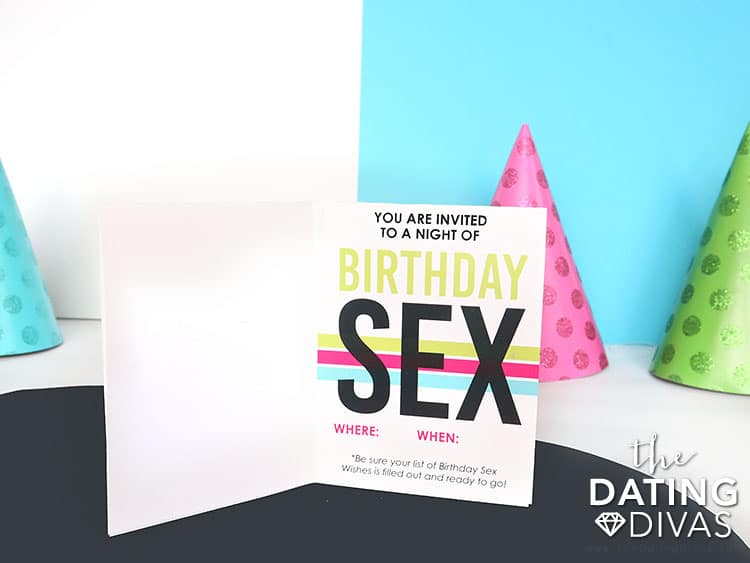 2. Birthday Sex Wishes Card – This Birthday Sex Wishes card will be a HIT with your birthday guy/gal. We know it! Be sure they fill out this card and give it back to you before the big celebration. This is important because you will be granting their wishes throughout the night, and some wishes may require some prep!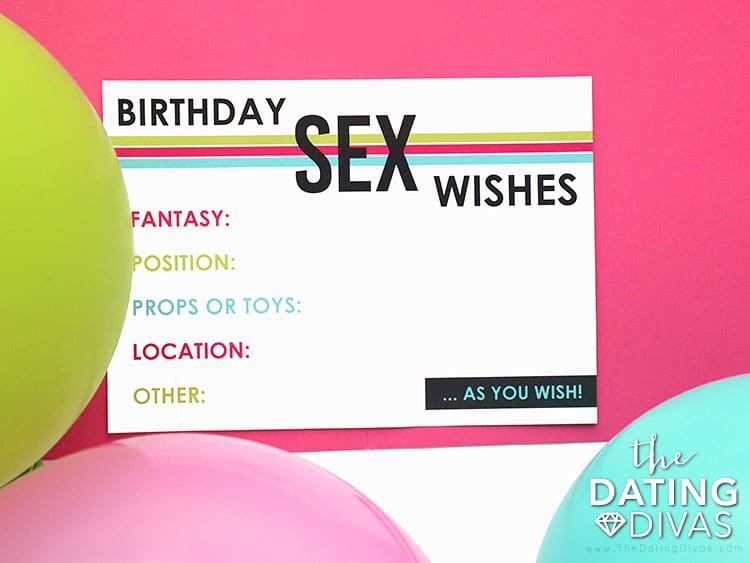 3. Sexy Would You Rather Game – This sexy game of Would You Rather will turn up the heat!
We have included a game board, spinner, and 22 sexy Would You Rather questions. We also left two of the question cards blank, so you can come up with your own! Simply cut out all the pieces, fill in the blank question cards, and tape the Would You Rather questions onto the game board. Whoever is celebrating the birthday gets to spin first! Once you've completed all six questions on the game board, switch them out for an additional six!
Sexy birthday tip: we recommend laminating all the pieces of the game, so you can use this again and again. You will also need a brad to attach the spinner to the game board.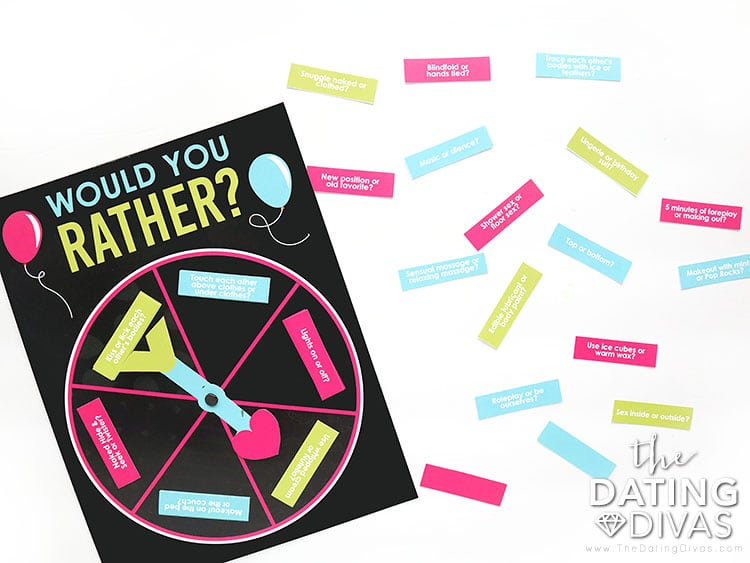 4. Sexy Truth or Dare Sex Game – Have you ever played Truth or Dare? Are you up for a sexy version of the game?
We have 20 blank Truth or Dare cards for you and your spouse to fill out together. The "Tell Me" cards are for the truths, and the "I Dare You" cards are for the dares. Cut them out, fill them in, and place them in a hat, jar, or bucket. Take turns pulling one strip of paper out at a time and then completing whatever is on the card.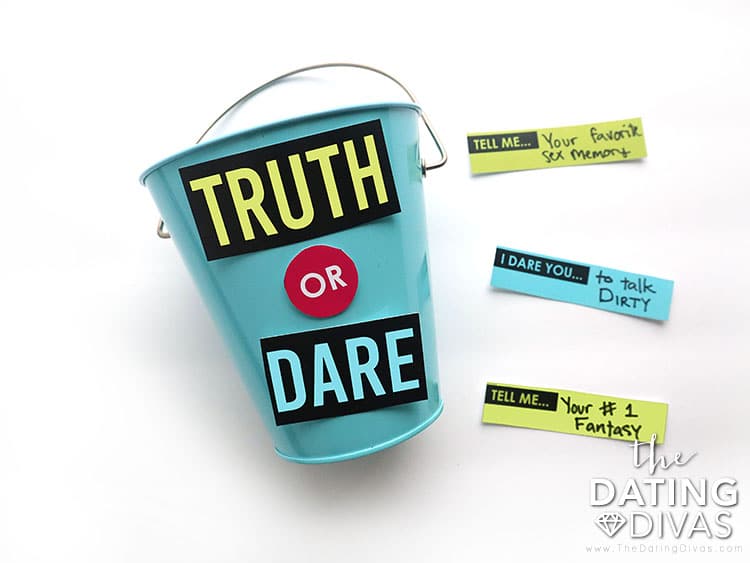 Aren't these printables the bomb.com?! We hope you love them!
7 More Sexy Games for Your Spicy Bedroom Party
Don't let the fun stop after sexy Would You Rather and Truth or Dare! Check out these additional spicy bedroom games that will leave you sweating!
Strip Twister – Each time you take a turn you remove an article of clothing. This game makes you BOTH winners!
Decorate the Cake – Use chocolate, whipped cream, fruit, or sprinkles, and decorate your spouse's body like a birthday cake!
Sexy Pictionary – Take turns, and draw a position/fantasy while the other person guesses. If your partner guesses correctly, you do what the drawing shows. If not, time to start over and draw again!
Hide & Seek – Hide flavored lubricant on several parts your body, and tell your partner to find all the hiding spots! (This game is by Jordan D'Nelle: Physician Assistant, Sexual Health Educator, and Intimacy Coach.)
Ice Art – Use ice cubes to trace along your partner's body, and have them guess what you drew!
X Marks the Spot – With a specific body part in mind, have your partner kiss your body until they find "X!"
Birthday Sex Ideas for Him and Her
This is where the Birthday Sex Wishes card comes in handy… No guessing as to what sexy wishes your sweetie has! However, we know not everyone is comfortable writing down their sexy desires. If this is the case, don't sweat it! We've got some sexy birthday ideas for you.
Birthday Sex Ideas for Him:
Birthday Sex Ideas for Her:
Flower petals on the bed
A game of Sexy Jenga
A foot massage
Lit candles in the bedroom or bathroom
A bubble bath for two
You know your sweetie best, so we are confident whatever you plan will be a huge hit!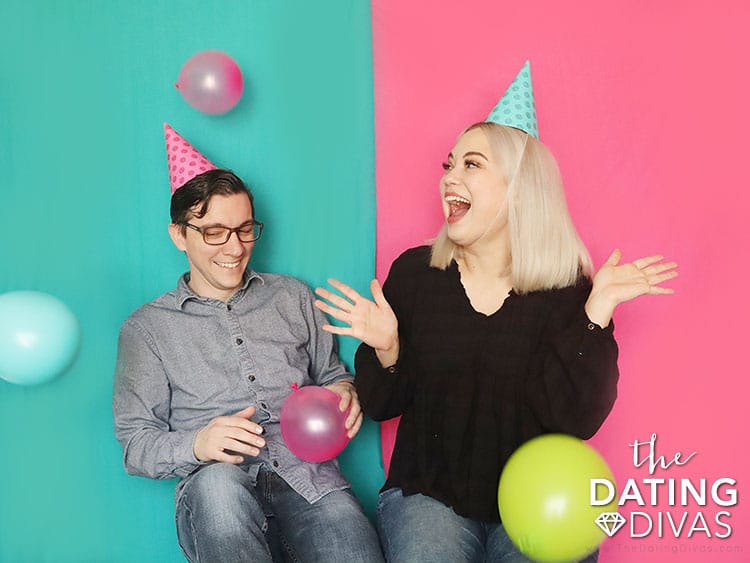 That's a wrap! What do you think? Is this the most EPIC birthday experience or what?! Enjoy! {Wink!}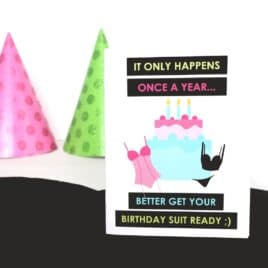 Birthday Sex Date
Printables Designed by Courtney Exclusively for The Dating Divas