A Pumpkin Spice & Everything Nice Sexy Surprise
Pumpkin spice lovers, this is for YOU! Fall is in the air, which means the smell of pumpkin spice is everywhere! With that in mind, pumpkin spice is our inspiration for a quick and easy surprise for your sweetie.
We know it can be tricky to squeeze in romance between all the planning and prepping that comes with Thanksgiving. This is why we created the perfect sexy surprise (with FREE printables!) that you can gift to your pumpkin!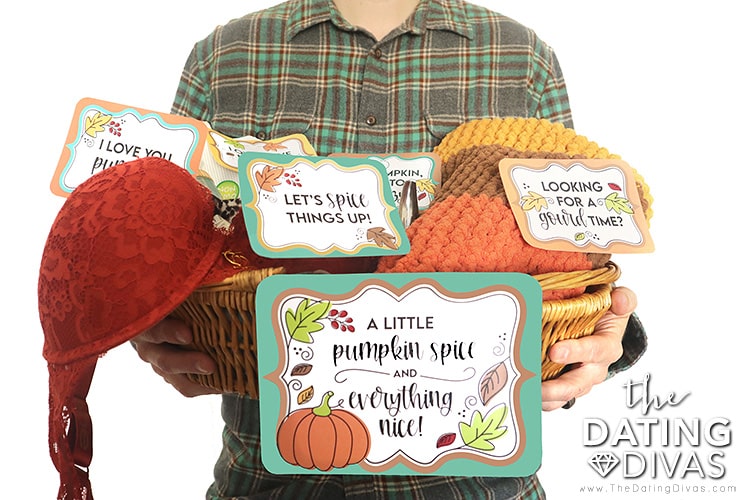 Disclaimer: This post contains affiliate links. To learn more about 'em, click here.
Table of Contents
A Pumpkin Spice-Themed Gift Basket for Your Pumpkin
This is a pumpkin spice-themed gift basket for your pumpkin! Everything in the basket is inspired by pumpkin spice, which makes it the perfect surprise for the upcoming holiday.
Simply download and print the FREE printable tags (located at the bottom of the post), cut them out, and assemble them in a gift basket with coordinating items! Easy!
Your spouse is going to love this sweet and sexy surprise!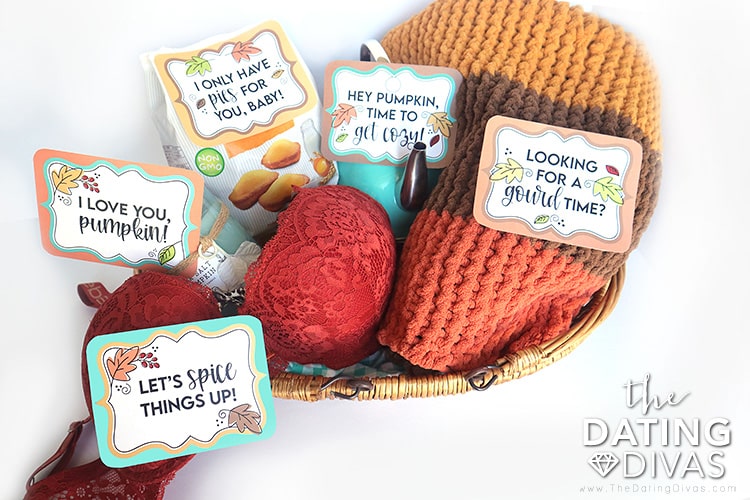 Free Printable Tags
Your printable pack will include seven printable tags that you can pair with sweet or sexy items.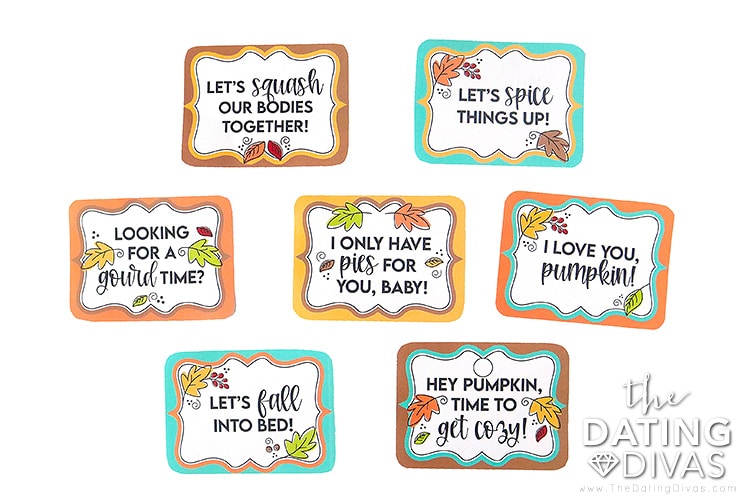 The printable pack also includes one basket tag, which you can attach to the outside of the basket or use as a cute card!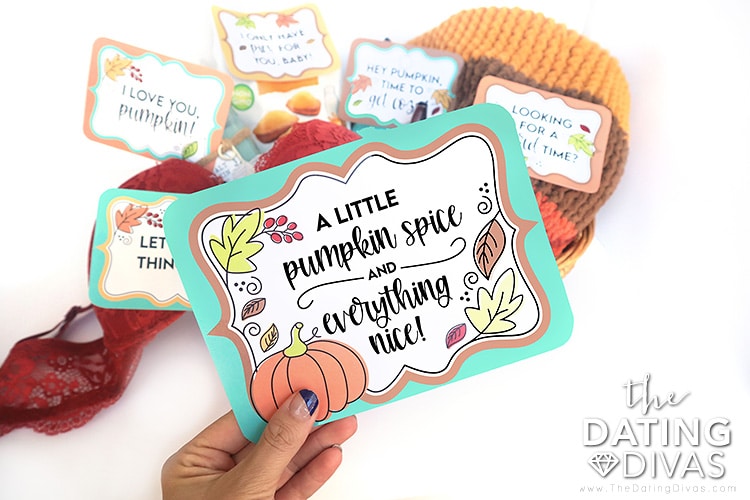 Pumpkin Spice Gift Basket Ideas
Now that you've got the tags; let's talk about what to include in your basket. We did our best to keep the tags pretty simple so that you could pair them with any items that you want!
We have 10 great ideas for you, but feel free to fill the basket with things that will cater best to your sweetie!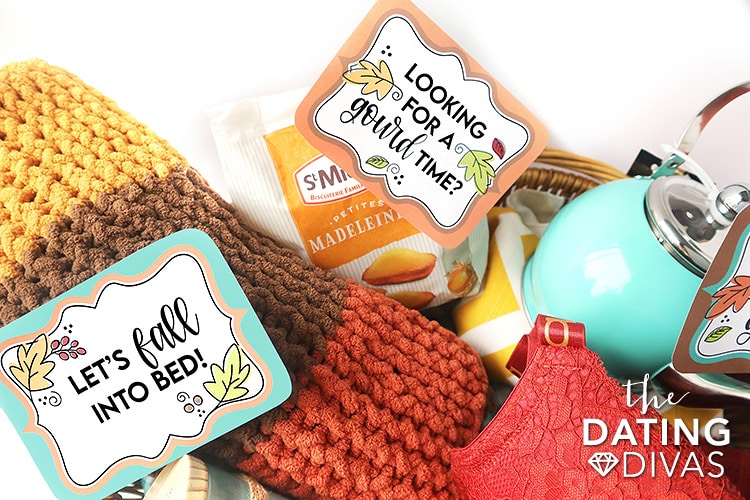 That's it! Once you've printed and cut your tags and filled your basket with goodies, simply gift it to your pumpkin as a sweet and sexy surprise!
Easy peasy, right?!
Pumpkin Spice Recipes for Fall
Before we wrap up this post, and while we're on the subject of pumpkin spice … Check out these yummy pumpkin spice recipes!
4-Ingredient Pumpkin Pie Spice Recipe (I Heart Naptime): This pumpkin pie spice recipe is perfect for the homemade pies you'll be making for Thanksgiving. Store-bought can't beat homemade, especially when it comes to desserts!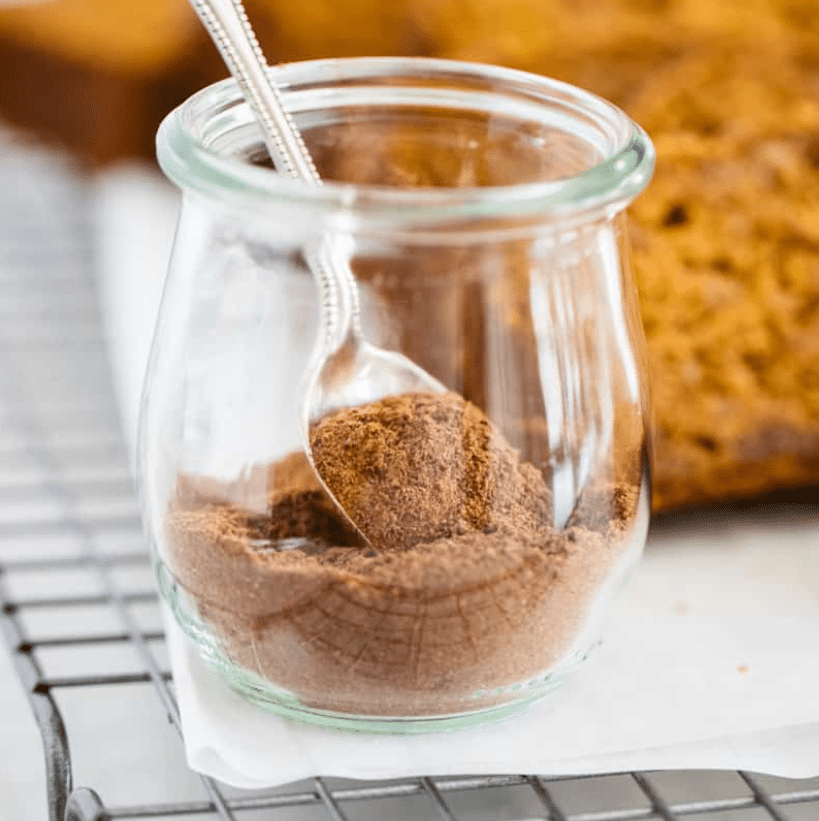 Pumpkin Spice Waffles (Sally's Baking Recipes): These waffles would make the perfect breakfast on a cozy fall morning!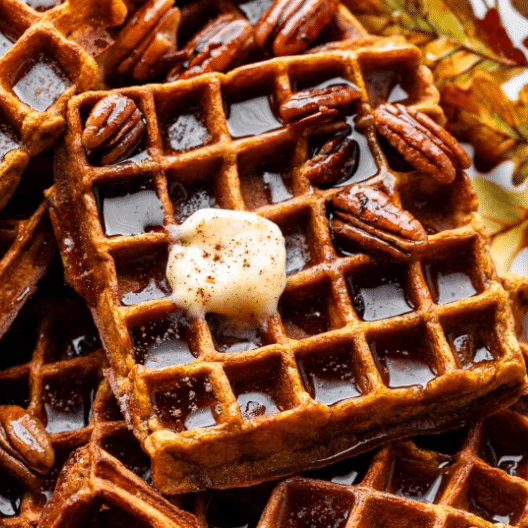 Pumpkin Spice Hot Chocolate (What's Cooking, Love?): This pumpkin spice hot chocolate is great for warming your soul on chilly mornings.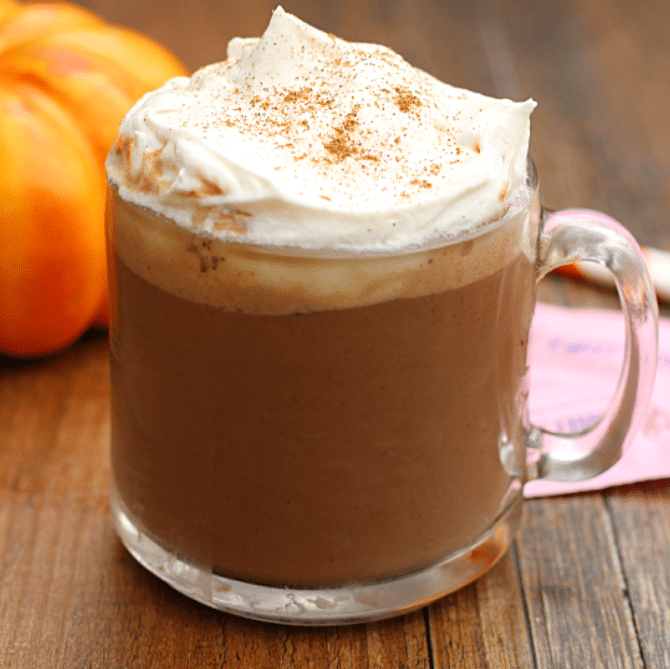 Happy fall, y'all!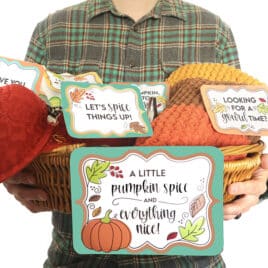 Pumpkin Spice Gift Basket
Printables Designed by Lucette Smith Exclusively for The Dating Divas