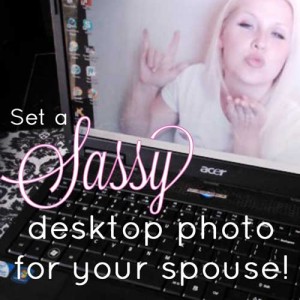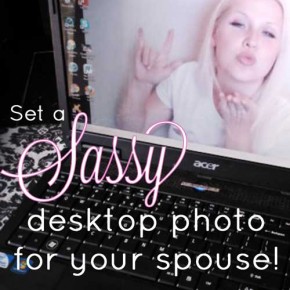 Silly, Romantic Surprise
WELCOME to another 'Love on the Run' idea! If you are new to our Love on the Run posts, click RIGHT HERE to see what it's all about.
I am proud to present to you, our Love on the Run tip #39, The SASSY Desktop Photo.
 Ladies, take 5 minutes and do this for your spouse! There isn't an easier way to keep the romance alive then putting our quick tips into action each Friday. :-)
Here's the little surprise my husband will get when he...
Continue Reading