CREATIVE Birthday Celebration Ideas For Everyone
It's that time of year again, and you are probably wondering what to do for your spouse's birthday, right? Or maybe how to celebrate the birthday of your son, daughter, mom, dad, or friend? Whoever you are celebrating, we've got one of the best birthday celebration ideas out there with our FREE Birthday Celebration Clock printables! With 12 numbers on the clock, you can spoil your loved one with 12 different gifts throughout their special day. Talk about rockin' around the clock!
Our birthday celebration ideas for you are all about TIME—Party Time, Cake Time, Good Times, and more! Because birthdays only come once a year, these printables are the perfect way to party all day long. So, let's not waste any more time … we've got a party to plan!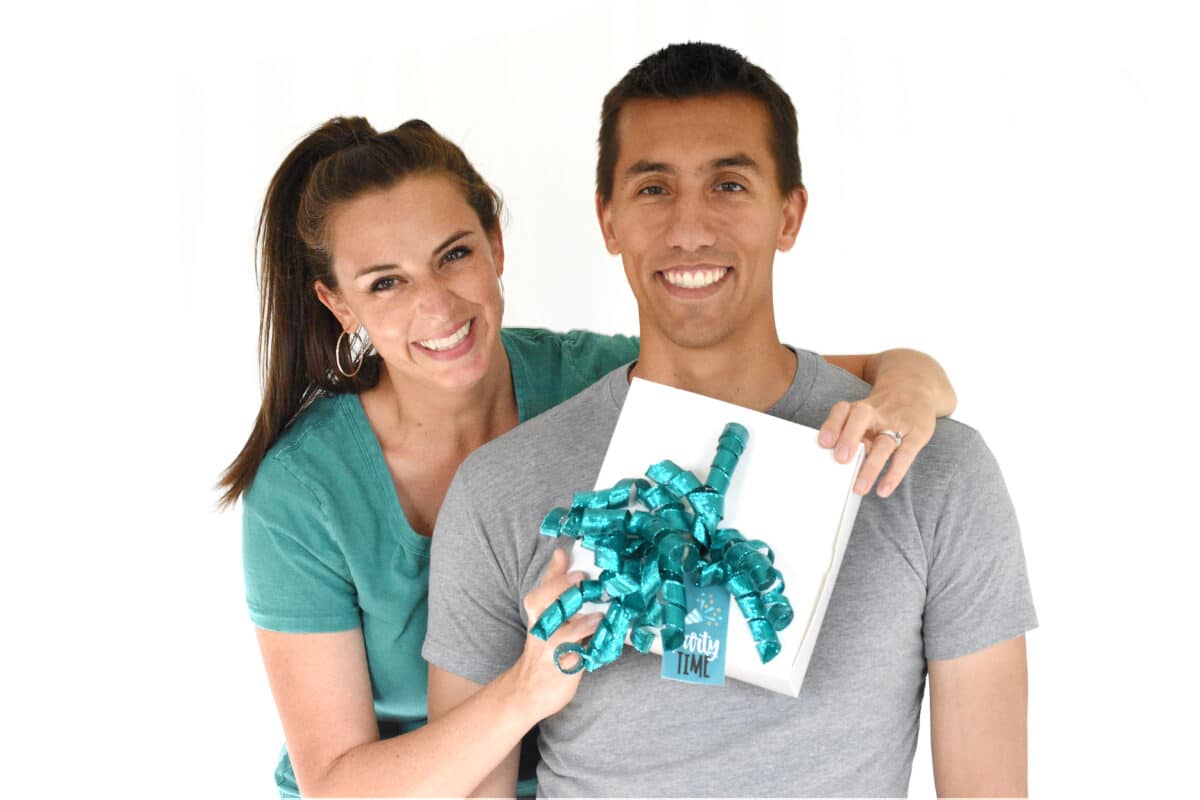 Disclaimer: This post contains affiliate links. To learn more about 'em, click here.
FREE Birthday Celebration Downloads
They say time flies when you're having fun, and that's exactly what these printables are: FUN! Download our free Around the Clock Birthday Celebration printables below to add to your list of things to do on any birthday. Inside the download, you will find:
Birthday Celebration Invitation
Birthday Celebration Clock
Gift Tags
DIY Foldable Gift Boxes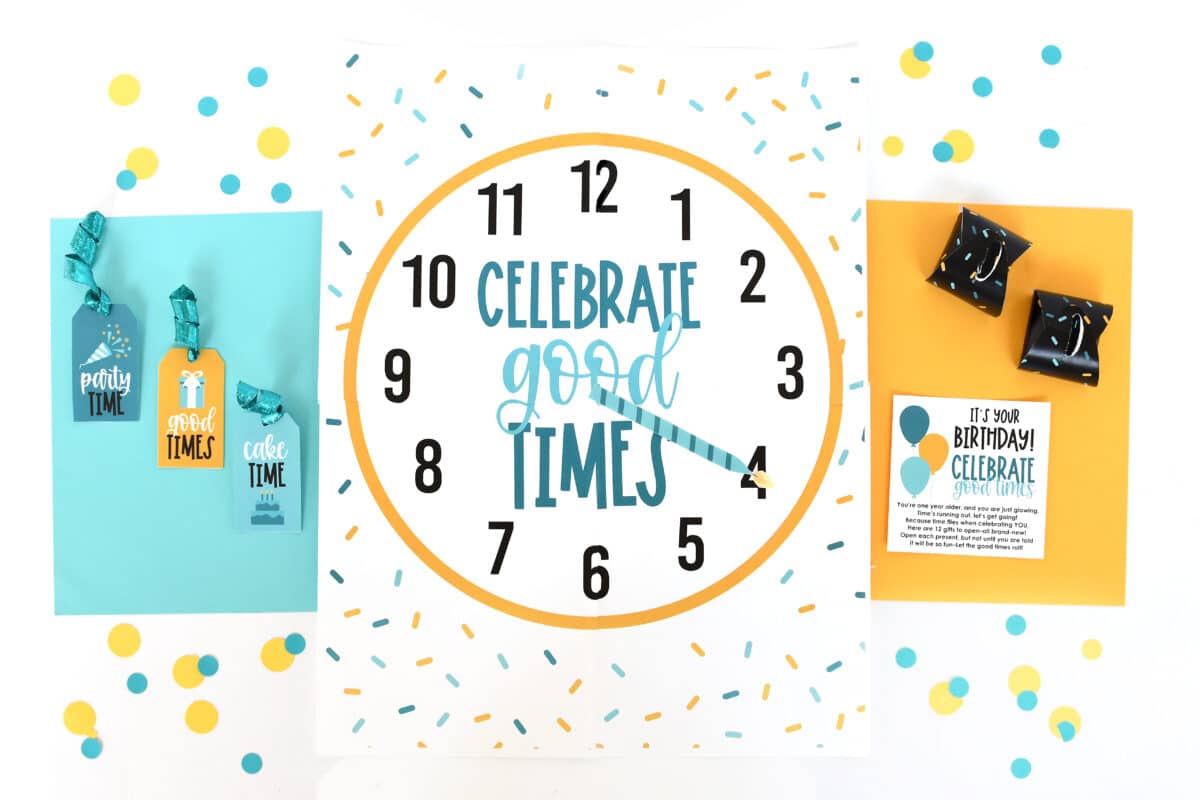 Birthday Celebration Invitation
Our Birthday Celebration Invitation is just right for getting your loved one all hyped up for a day of partying! This invite alludes to the fun and surprises in store for their special day. As the the invitation says, the birthday boy/girl will get 12 presents to open throughout the day. These presents can also be activities one would typically do on their birthday (shopping, going out to eat, taking a nap, etc.) Simply print out this invite, cut it out, and give it to the Person of the Day!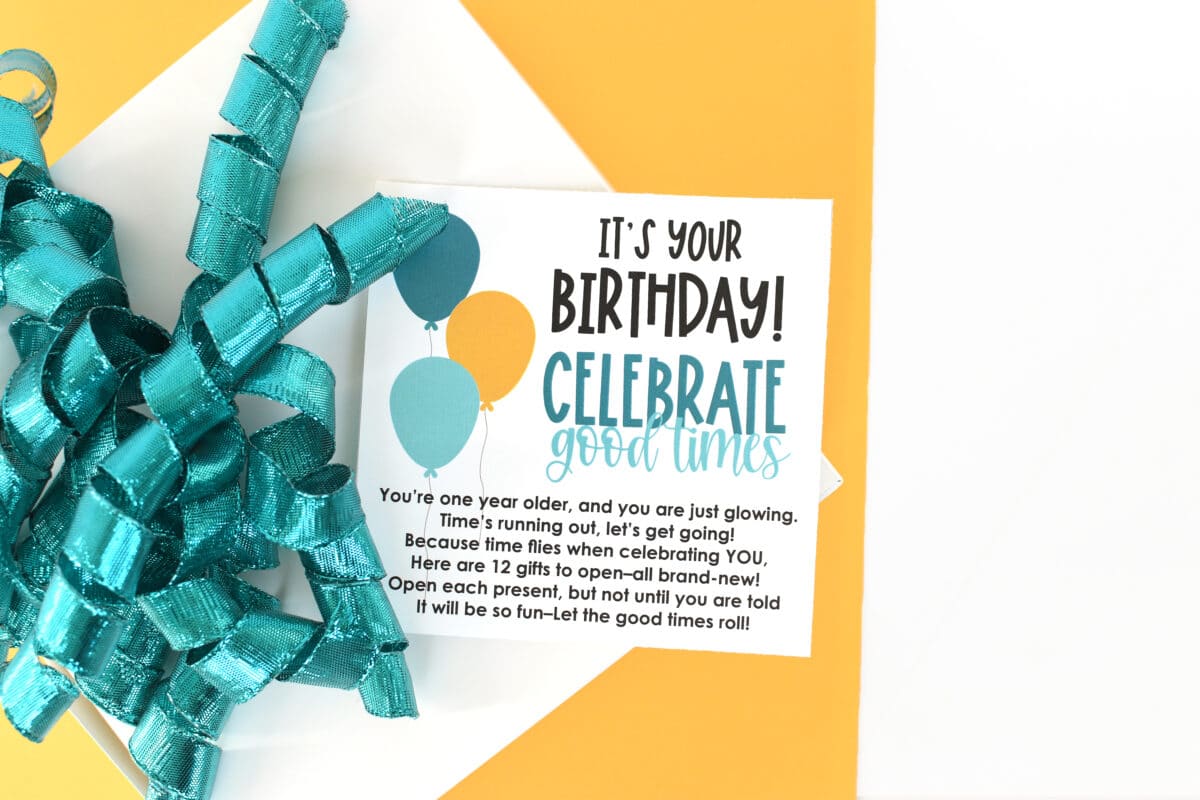 Birthday Celebration Clock
This Birthday Celebration Clock will never leave you wondering what to do for a birthday again! We have made this clock larger than your average printable. Just print out the clock and easily assemble it with tape. You can even glue or tape it to a poster board to make it sturdier.
Then, you need to decide how often you want the presents opened. You can choose to have a gift opened every hour, half-hour, or whenever you want! It's totally your decision! Simply move the candle to different numbers around the clock when it's time to present another gift. The numbers on the clock correspond with which present your loved one will open!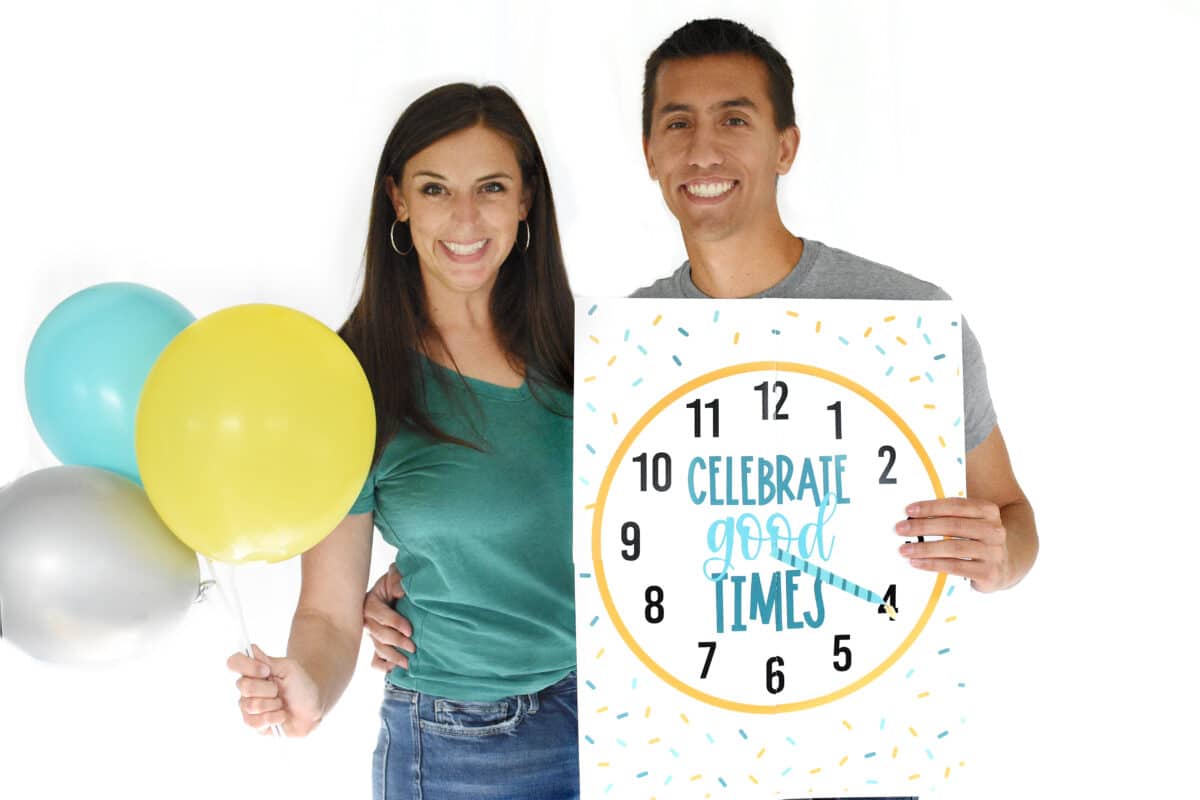 Birthday Gift Tags
How cute are these?! We've also included time-themed gift tags to add to the gifts: Party Time, Good Times, and Cake Time! These tags are so fun and would be a great embellishment for the birthday gifts. Simply print out and cut the tags, add a ribbon, and attach them to the presents. If you need more tags, just print out more. Easy-peasy!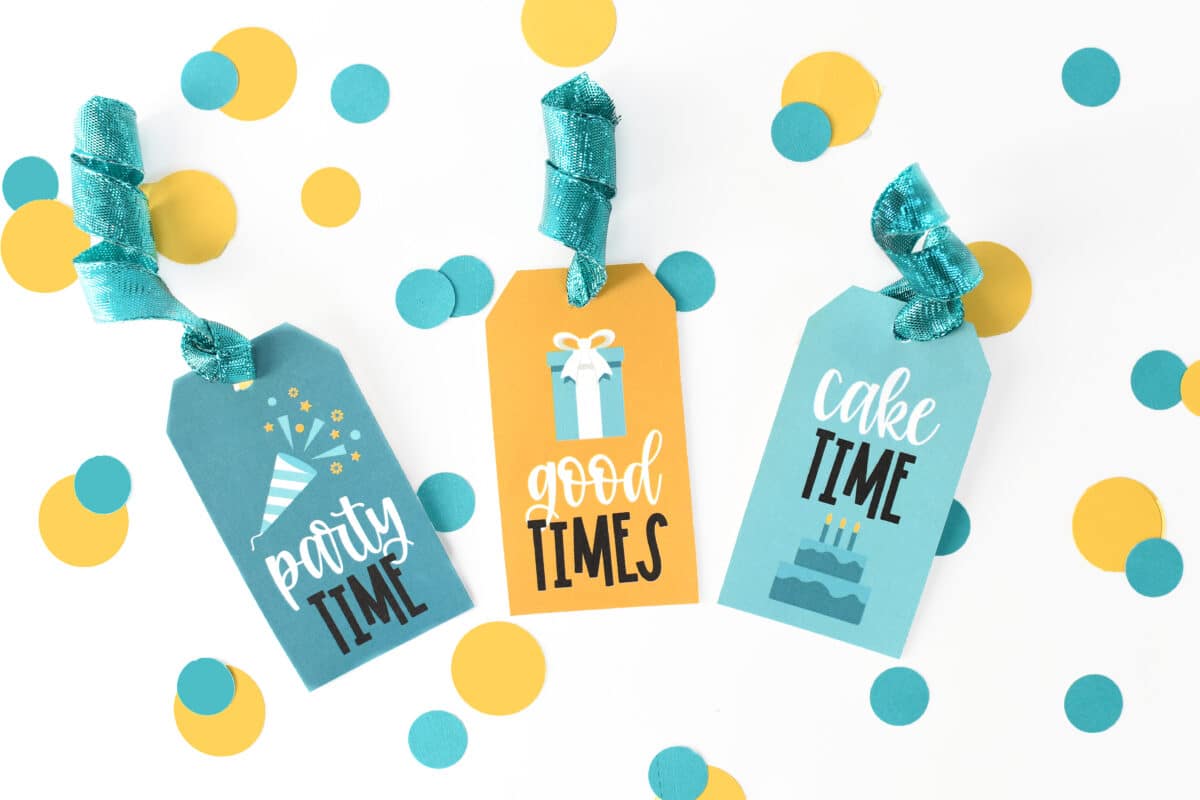 DIY Foldable Gift Boxes
Just look at these adorable gift boxes! If you have a few smaller gifts, consider wrapping them up in these printable, foldable gift boxes. If you need a few ideas for smaller gifts you could fit into these boxes, we've got you covered!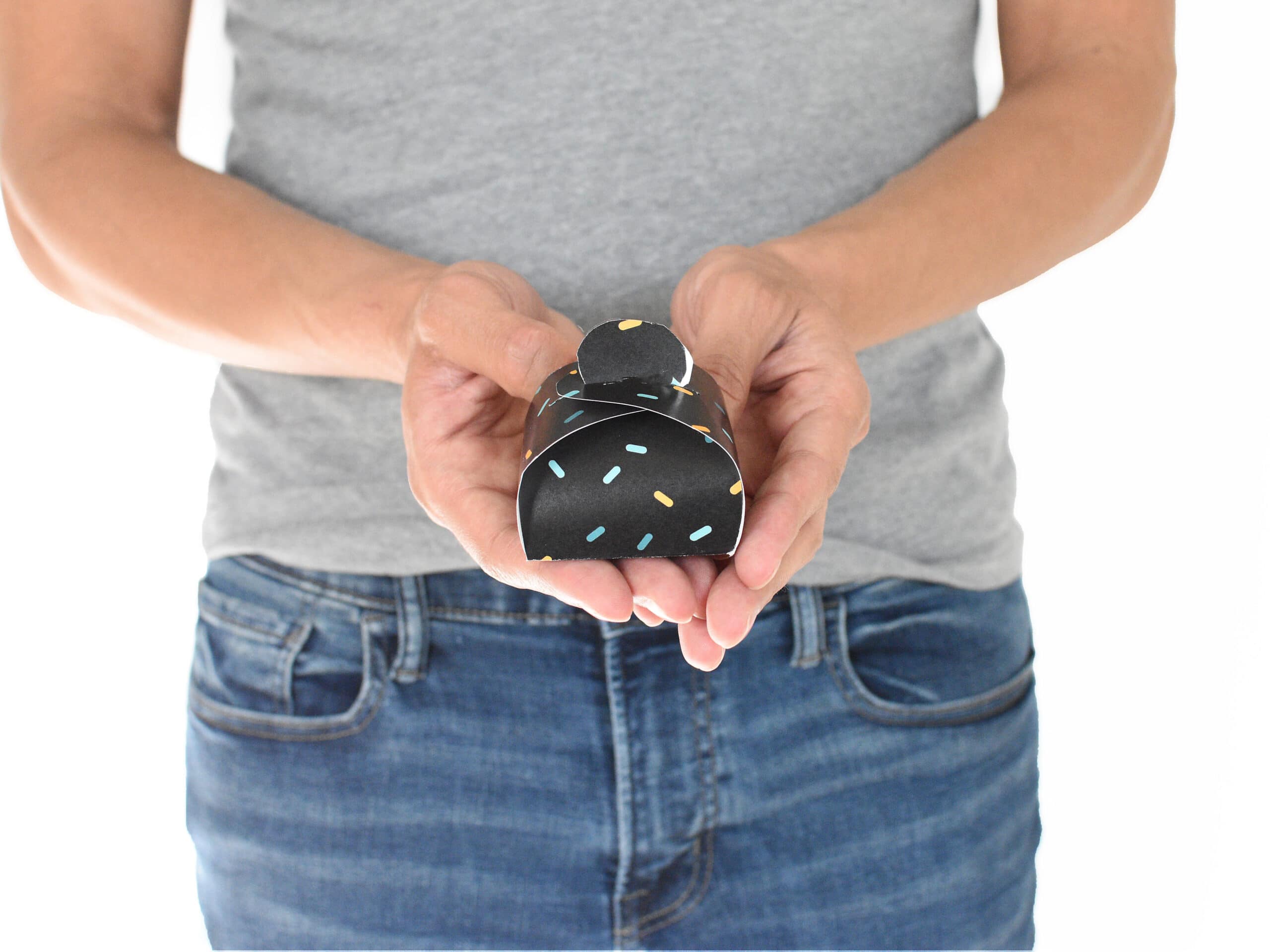 For Him:
For Her:
Gift card / certificate
Love Note
Print out as many boxes as you need, then cut out the box shapes. Using a craft knife, cut the paper on the dotted lines. Then, fold the two sides with the tabs together. Fold up the other sides, and slide the tabs into the cut-out slots. Voila! Now you have a tiny, cute gift box! But, don't forget to put the gift inside first!
For any gifts that don't fit inside the gift boxes OR are activities to do, make sure to prepare a way to present them (wrap them in a larger gift bag, write out the activity on a card, etc.)
Time to Celebrate Around the Clock!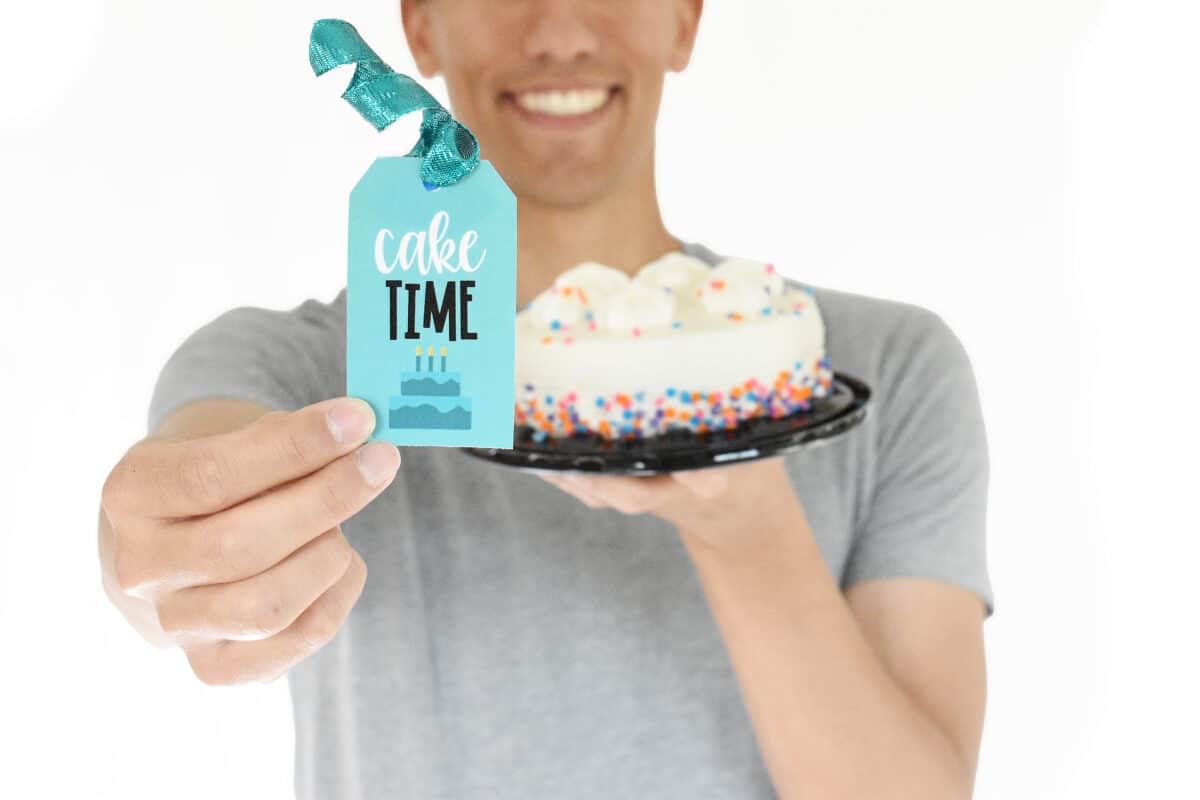 To summarize,
Prep your "Around the Clock" birthday gift clock
Shop for and prepare 12 gifts
Present the clock to the birthday boy/girl the morning of their special day and enjoy the celebrations that unfold
Hallelujah! You won't be searching for things to do on anyone's birthday or how to celebrate the birthday of someone you love ever again… well, at least not this year! Let's celebrate the occasion with the ones we love, and let the good times roll, baby! Now, go eat some birthday cake!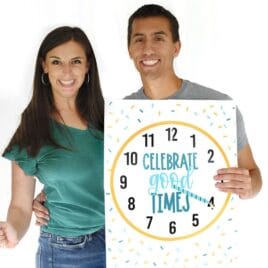 Birthday Celebration Clock
Printables Designed by Courtney Exclusively for The Dating Divas