A – Z Kindergarten Date Night
Oh, the younger years! Sometimes we all just pine for the good old days when there weren't any bills to pay, no diapers to change, and no house to clean. You know, no "adulting!" Ahhh, childhood. To help take you back to those carefree days and give you a break, the Divas have put together an amazing Kindergarten Date Night! Take a stroll down memory lane as you and your crush 😉 play games, eat snacks, and learn your ABC's! Remember – "All {you} really need to know {you} learned in Kindergarten!"

Remember that popular poem, "All I Really Need to Know I Learned in Kindergarten"? Well, we happened across it the other day and realized each item really is essential to a happy life and a happy marriage! Check it out…
Most of what I really need
To know about how to live
And what to do and how to be
I learned in kindergarten.
These are the things I learned:
Share everything.
Play fair.
Don't hit people.
Put things back where you found them.
Clean up your own mess.
Don't take things that aren't yours.
Say you're sorry when you hurt somebody.
Wash your hands before you eat.
Flush.
Warm cookies and cold milk are good for you.
Live a balanced life –
Learn some and think some
And draw and paint and sing and dance
And play and work every day some.
Take a nap every afternoon.
When you go out into the world,
Watch out for traffic,
Hold hands and stick together.
Be aware of wonder.
–by Robert Fulghum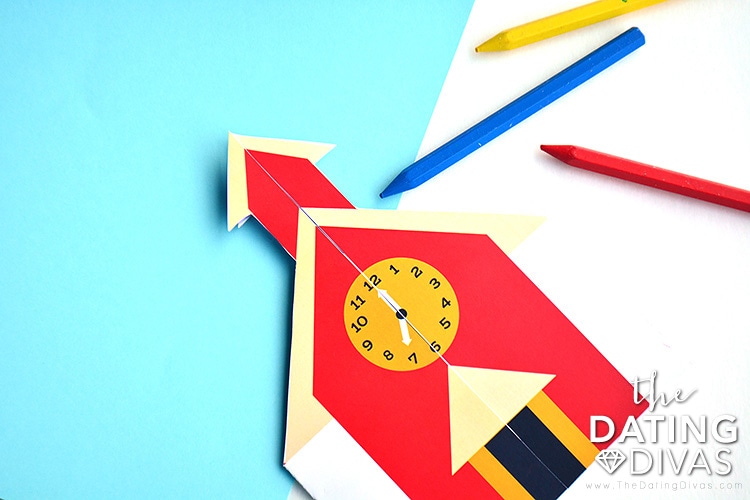 We decided that with that poem as our guide, a Kindergarten Date was happening with an A – Z list of things to do! Courtney of Paperelli helped us out by bringing our dreams to printable reality! This schoolhouse invite is seriously perfection people! You can print it 2-sided and then just cut it out! Easy-peasy. Leave it somewhere your spouse will find it so they can open it up and get an overwhelming desire to hit the books with you!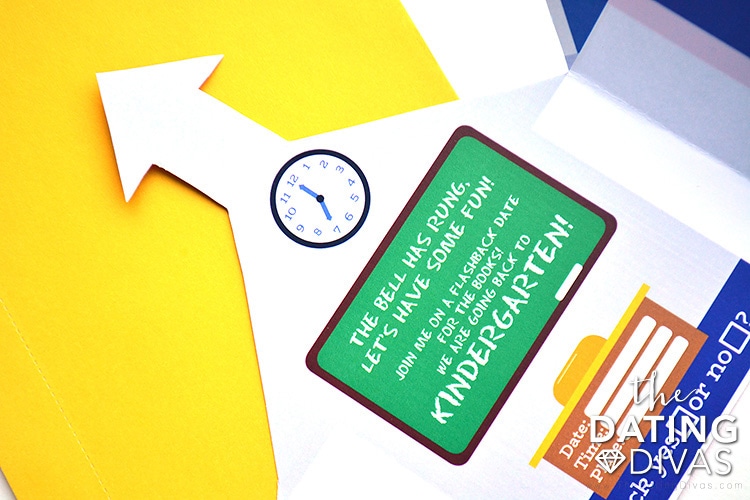 To prepare for the date simply bring out the ABC's of Kindergarten Bucket List! We have given you 2 options for each letter so you have a choice of what activity you will do. The end goal is to make sure you have done something to learn every letter in your alphabet by the end of the date! If you're one of those people who crave a little more control – we've included a blank bucket list so you can fill it out on your own. {We see you type-A people;)}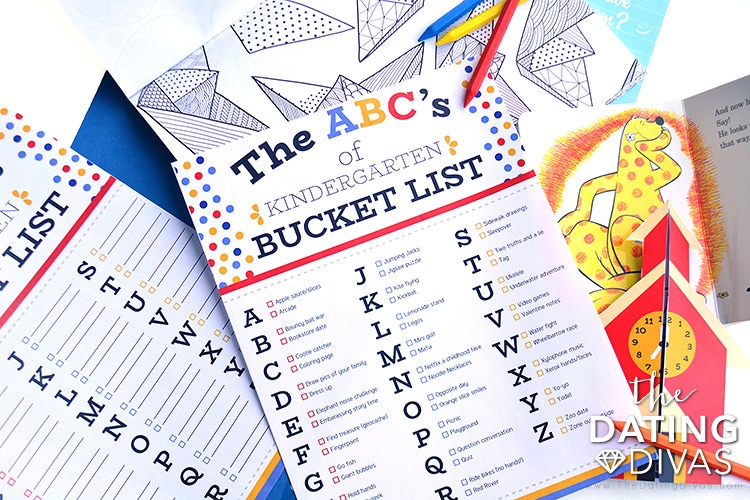 Once you've had a long day learning the alphabet we suggest slipping your sweetie a little love note… fair warning: what's going to happen in there is definitely not school appropriate. 😉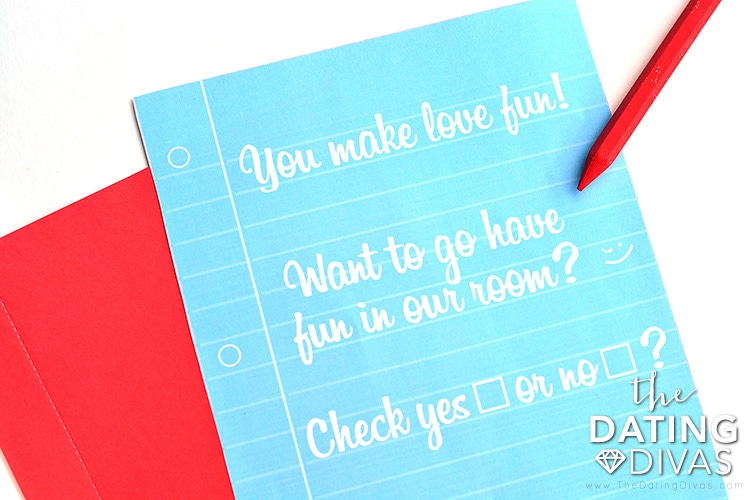 The Kindergarten Date
Printables Designed by Courtney @ Paperelli Exclusively for The Dating Divas