The Best Couples Vibrator to Use Together
Have you heard the latest "Buzz?" There is a new adult toy in town, and it's the ultimate sex-cessory designed for two! Whether you already have a growing collection of bedroom buzzers or you're interested in dipping your toes into the world of couples' sex toys, our Sexy Seduction Set is a one-of-a-kind bedroom accessory guaranteed to kick things up a notch!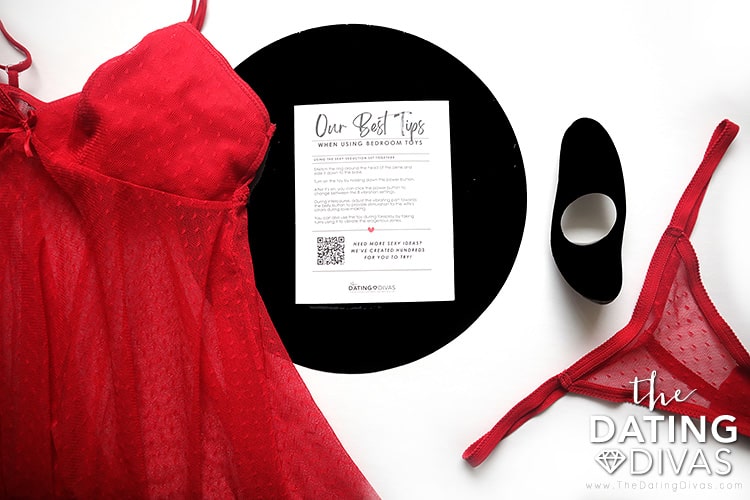 Meet Our Sexy Seduction Set
A couples toy that caters to both partners' pleasure! This is the companion toy to our fan-favorite Sexy Sweetheart Set—a brand new "OURS" vibrator designed for both partners to use together during intercourse!
THIS PHYSICAL SET INCLUDES:
1 Couples Sex Toy: black, 2-in-1 couples vibrator & penis ring with 8 different vibration settings
Sleek Storage Bag: drawstring bag labeled "Ours"
Charging Cable: USB charging cable
Informational pamphlet: includes tips, tricks, and benefits of using couples' sex toys, sexy date ideas, and more
Access to a secure, encrypted app: control your toy manually or by using the app
While this set DOES include a product for between the sheets, you can feel confident that it is still "Diva Approved!" This means that you know you can count on us to keep our sexy products classy and clean! Oh … and they are also 100% tried and tested.😉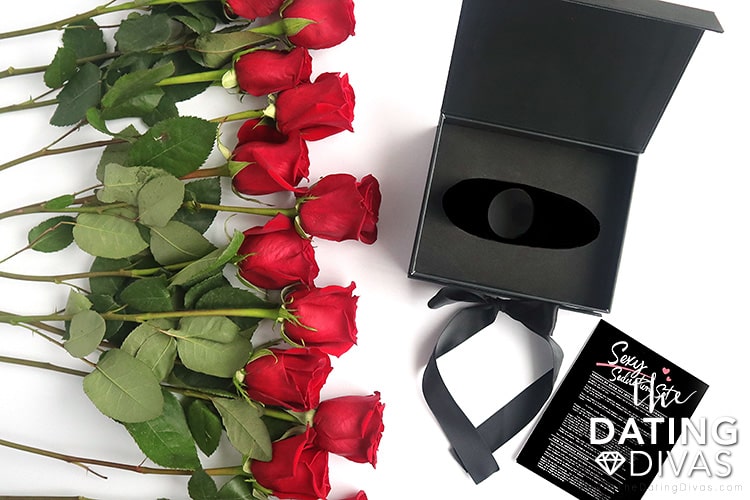 Using Adult Toys in Marriage
First things first … we are definitely NOT the bedroom police! It is not our job or place to tell you what is or isn't okay to do or to use within your marriage. You, as a couple, get to decide what you BOTH feel comfortable with, in and out of the bedroom.
We understand that some individuals think of sex toys and vibrators as tools for solo use in secrecy. However, here at The Dating Divas, we believe that marriage should include a mutually satisfying sexual relationship between both partners.
Sex should be a relational, connecting aspect of marriage. Any tool or product that helps to foster better connection and mutual pleasure within marriage is DEFINITELY Diva approved!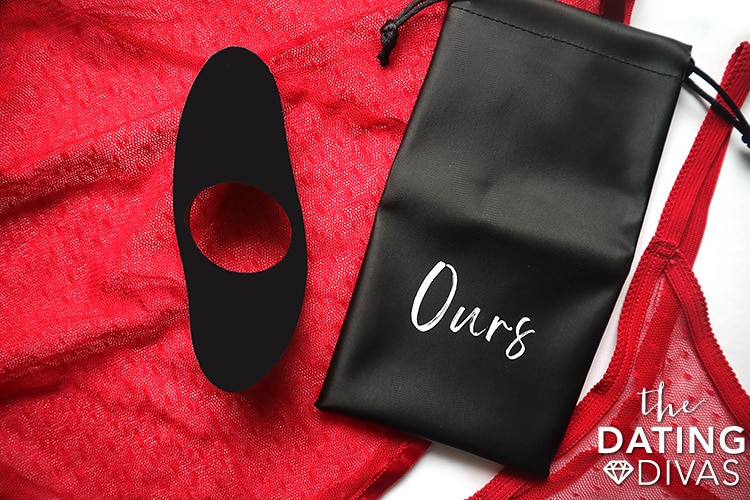 Benefits of Using Sex Toys in Marriage
We understand that there may be mixed emotions surrounding the idea of using couples' sex toys for sexual intimacy. Many individuals struggle with the thought of bringing outside assistance into the bedroom. Or, maybe you think it's weird, uncomfortable, or even "not allowed." However, the list of benefits of using adult toys in marriage is quite impressive! The secret sauce definitely lies in having an open mind and a desire to explore, have fun, and loosen up!
BENEFITS OF SEX TOYS IN MARRIAGE:
It opens up communication about sex and starts a discussion about what feels good for each of you.
Trying something new together adds variety, excitement, playfulness, and FUN to the bedroom—even if you already have a great sex life!
Toys can make it a lot easier to orgasm, which makes sex more enjoyable and pleasurable. When it's more pleasurable, you're more likely to want it more!
People with responsive (not spontaneous) desire often need touch and sexual contact first in order to spark desire. A couples vibrator can be a great way to "warm up" and awaken your desire.
If intercourse is not an option due to medical reasons, adult toys can be a great way to stay close and connected.
The best couples' sex toys can also aid in managing sexual dysfunctions.
Now this definitely adds a whole new meaning to the term "power couple!"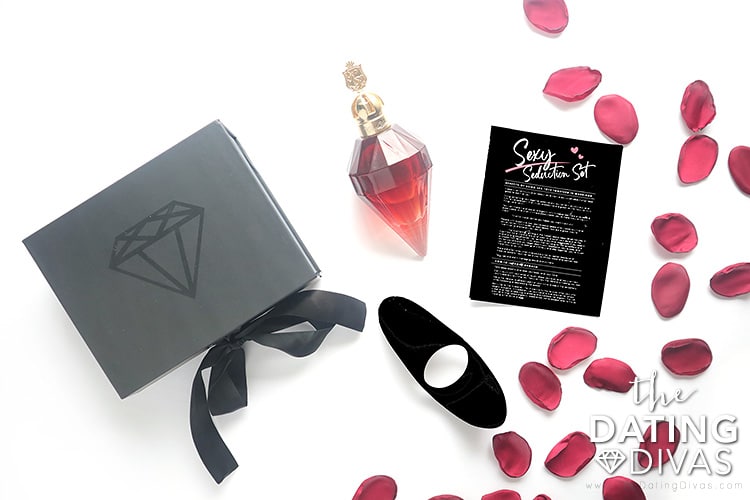 How to Use the Sexy Seduction Set
Our Sexy Seduction Set is perfect for any couple desiring mutual, playful, passionate, connection-based pleasure. Because this toy is so different from other couples' sex toys you may see on the market, we want to break down exactly how it works. It's time for some sex-synchrony!
HOW IT WORKS:
One end is designed for clitoral stimulation for HER pleasure.
The other end is designed for testicular stimulation for HIS pleasure.
In the middle, there is a penis ring that goes around HIM as HE enters HER. Stretch the ring around the head of the penis and slide it down to the base. This makes him harder & helps him last longer.
Turn the toy on by pressing the power button.
Once it is on, you can click the power button to change between the 8 different vibration settings.
During intercourse, adjust the vibrating part to provide stimulation to the wife's clitoris.
You can also use this couple's toy during foreplay to stimulate HIS and HER erogenous zones.
Not entirely convinced yet? Try conducting your own sex-periments with the Sexy Seduction Set and see for yourselves!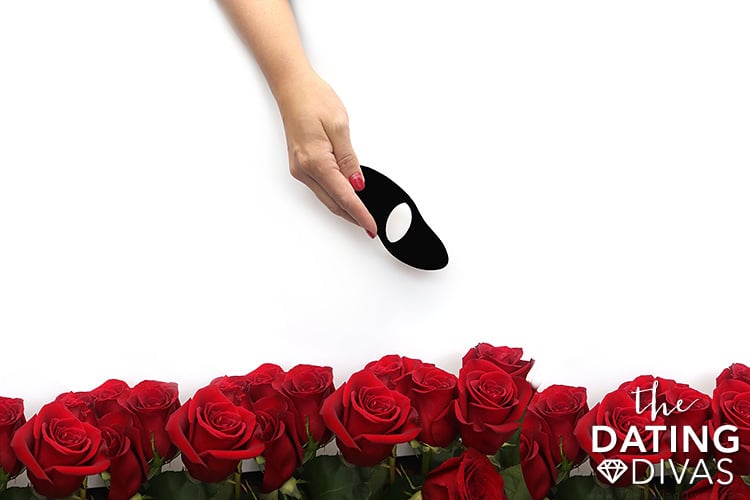 Turn the lights OFF, and turn these new sensations ON!
PRICE: $125 Just $75!
*IMPORTANT: U.S. SHIPPING ONLY*
** THIS IS A PRE-ORDER!**
Must order by August 31st.