One of the biggest roadblocks to date night is time and money. Today's idea should help you with both. We have compiled 10 date nights, each only costing $2!  I decided to wrap this up in a fun way and give to my husband for Father's Day.  Now whenever we have a little time and need a date night, we grab the idea wrapped in the $2 bills and head out for a night on the town.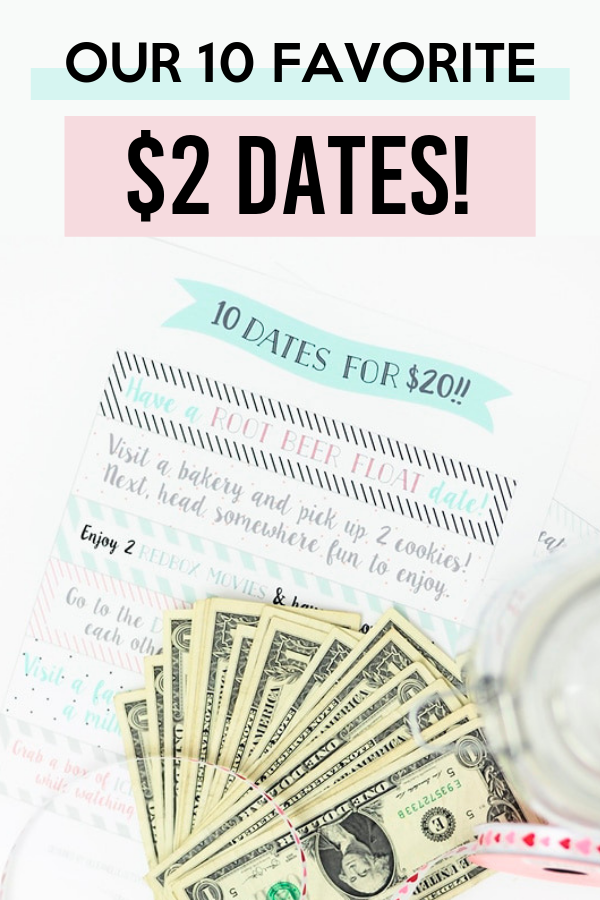 Date Night Jar
This is SUPER easy to put together. All you need is to print the list of 10 Dates for $20 (total!) located at the bottom of this post, grab 20 1-dollar bills, a jar and some ribbon…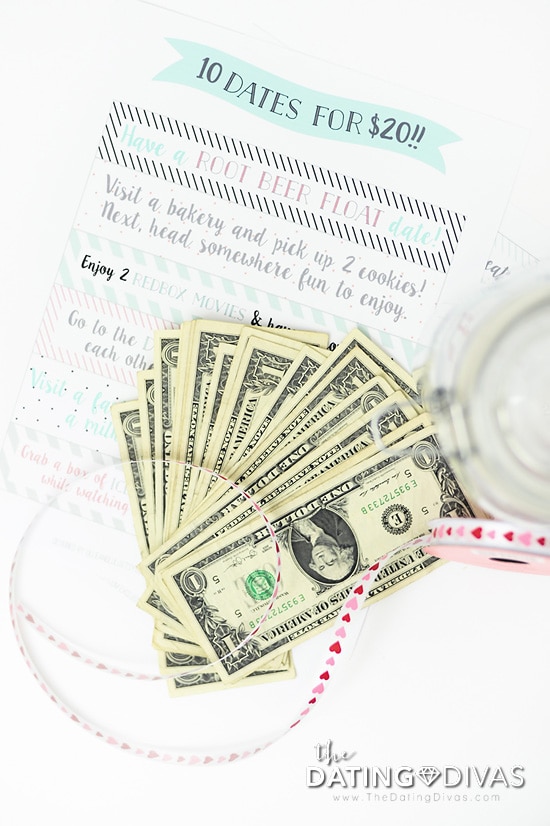 Next, cut apart each idea and roll it up with two one-dollar bills.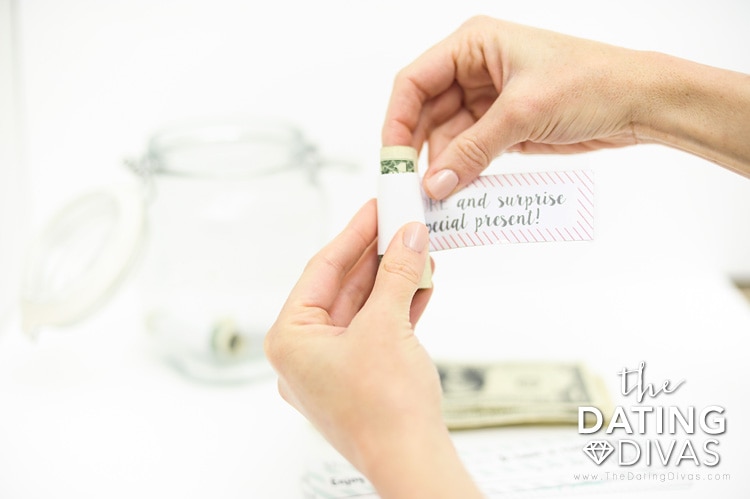 Finally, put all of the ideas and money together in a jar, tie a bow on top and Voila! TEN date ideas for only $20 total! And aren't they all so cute sitting in there waiting for you to unwrap them?!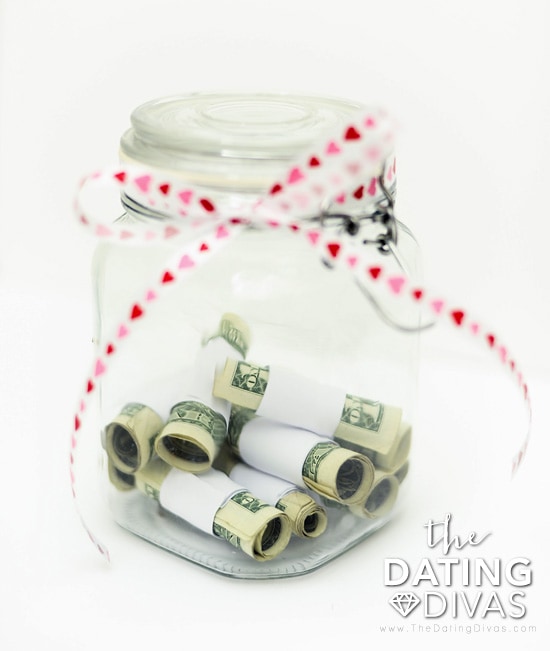 To give you a little sneak peek at what's in this printable, here are two of our favorite ideas featured inside:
Grab a Redbox Movie and Enjoy a Movie Night In!
Don't you just love how cheap RedBox movies are? And they're SO convenient, too! I mean, they have one on practically every corner! If you happen to pick this date, you definitely need to check out our Romantic Redbox Date night printables, too. Just print these out with your home printer and spice up your $2 date even more! It seriously can't get easier than this!
Our next favorite $2 date that's included in this printable is…
Go To The Dollar Store and Surprise Each Other With a Present!
Who doesn't LOVE the dollar store! So many amazing treasures that you can purchase guilt free! And while the Dollar Store might be a place you often go, we're willing to bet you haven't spent a date night there. And to help you have even MORE fun on this date, head over to our Dollar Store Date Night idea to print out some fun printables to bring along! You can step up your date night fun without dishing out any more money. Woo hoo!
And for more inexpensive date ideas check out our I'm So Glad I FONDUE Date Night or our Netflix Binge Date!
10 Dates for $20 Printable
Printables Designed By Kayley @ Ollie & Lulu Exclusively For The Dating Divas