101 Easy Halloween Gift Ideas
The witching season is finally here, and we couldn't be more excited! If you're looking for some fun and easy Halloween gift ideas, you've come to the right place. From Halloween gifts for your kids and spouse to everyone in between, we've rounded up over 100 of our favorite treats that are fast, fun, and inexpensive. We've even included some faboolous gift baskets and printable tags. Pretty spooktacular, right? Let's take a look!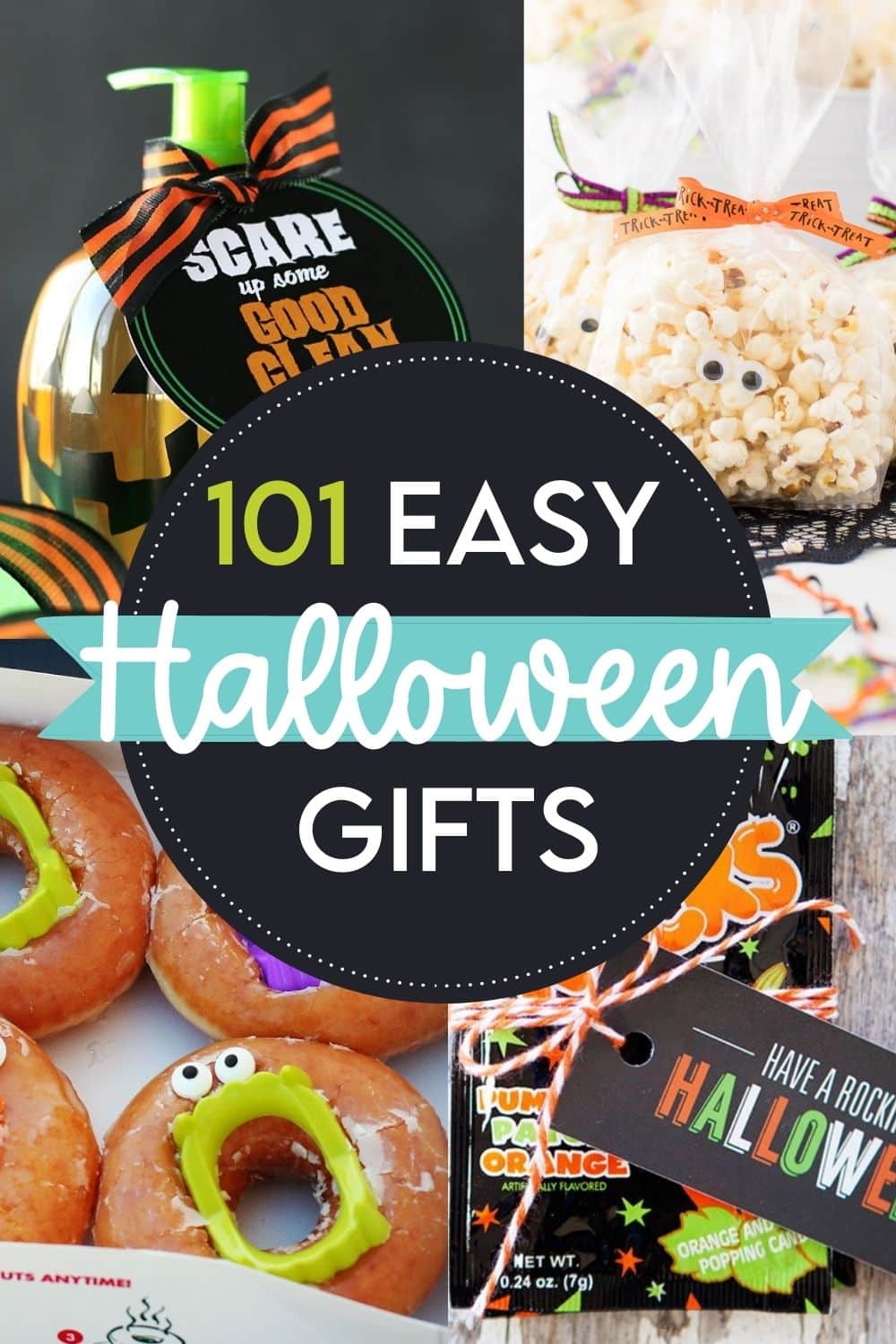 Disclaimer: This post contains affiliate links. To learn more about 'em, click here.
Table of Contents
Halloween Gifts for Spouses
Shower your honey with some spooky treats they'll always remember!
1. Bugs & Kisses – Take creeping to the next level by sneaking some bugs & kisses into your sweetie's lunchbox.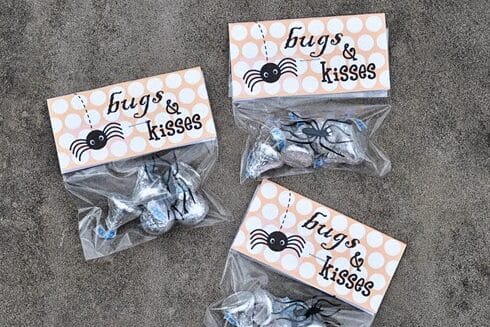 2. Halloween Eye Candy– Print out these candy wrappers and attach a little note letting your spouse know they're your favorite "eye candy."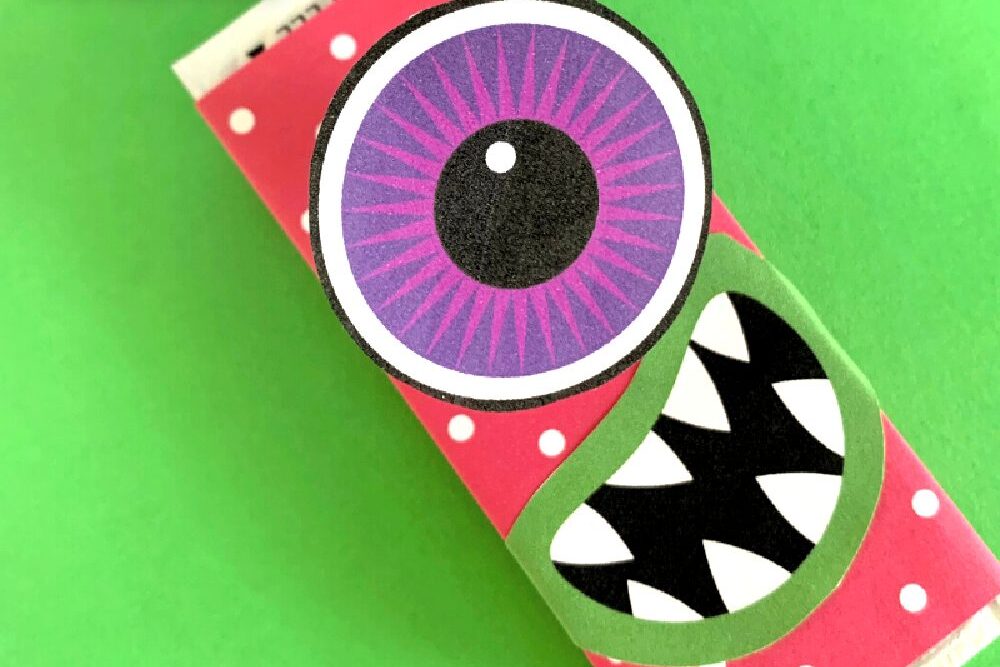 3. I've Got My Eyes On You – Pop some eye gumballs in a jar and add the printable label for a super quick surprise.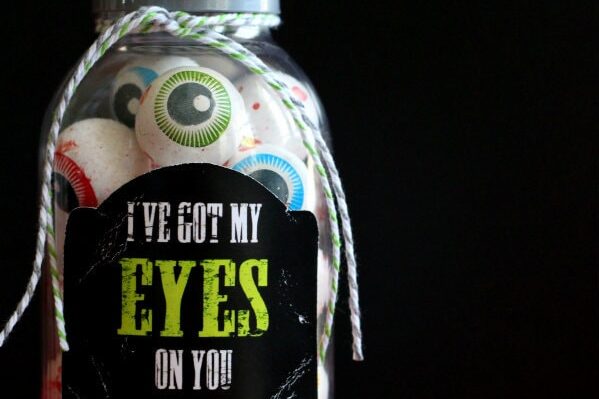 4. I Only Have Eyes For You – How fun are these monster tags? Add them to any Halloween gift to let your sweetheart know you "only have eyes" for them.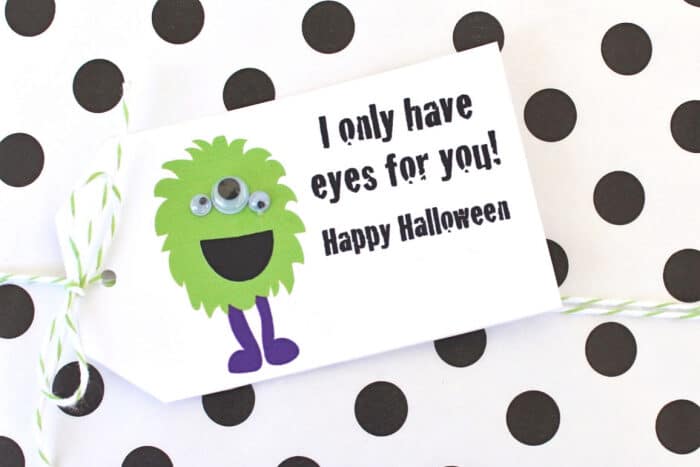 5. Pumpkin Pampering – Try filling mini mason jars with a few pumpkin-themed self-care items and top them off with handwritten labels.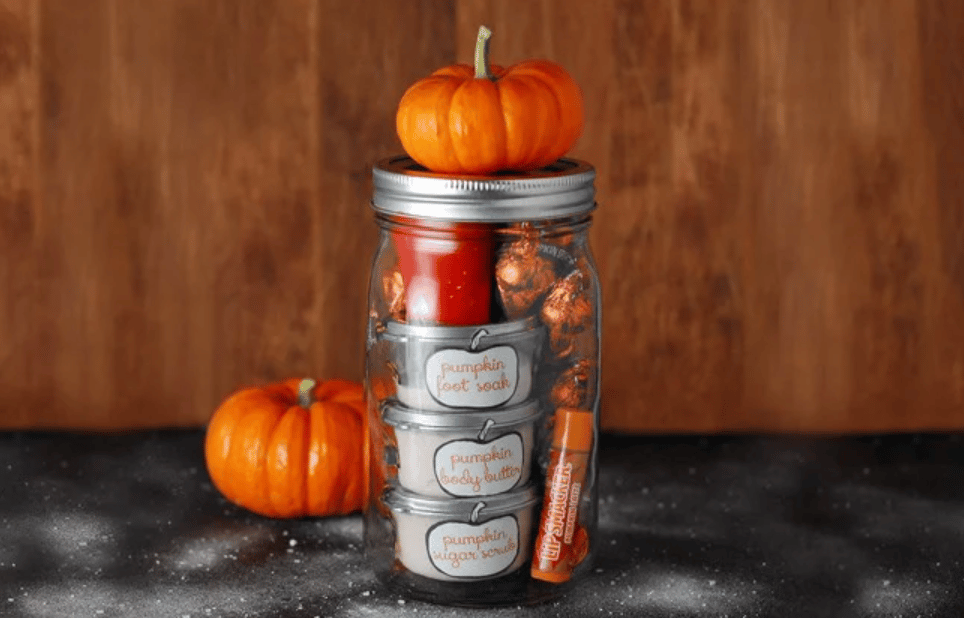 6. Hey Pumpkin – Show your own little pumpkin some love with a basket of home-baked pumpkin goodies.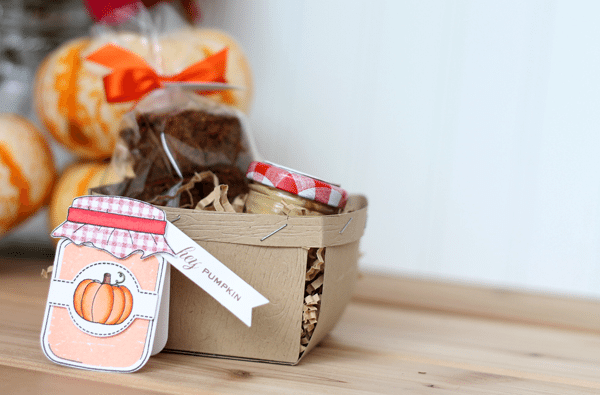 7. I "Fall" For You – We love fall and Halloween gift baskets as they're a great way to show your spouse you love them. This one is no exception!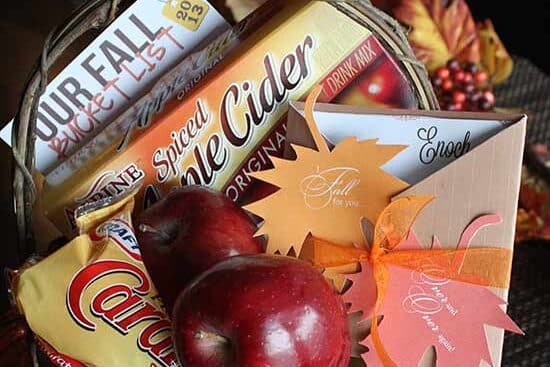 8. Some Mummy Loves You – Wrap up a sweet treat to let your spouse know that some "mummy" loves them.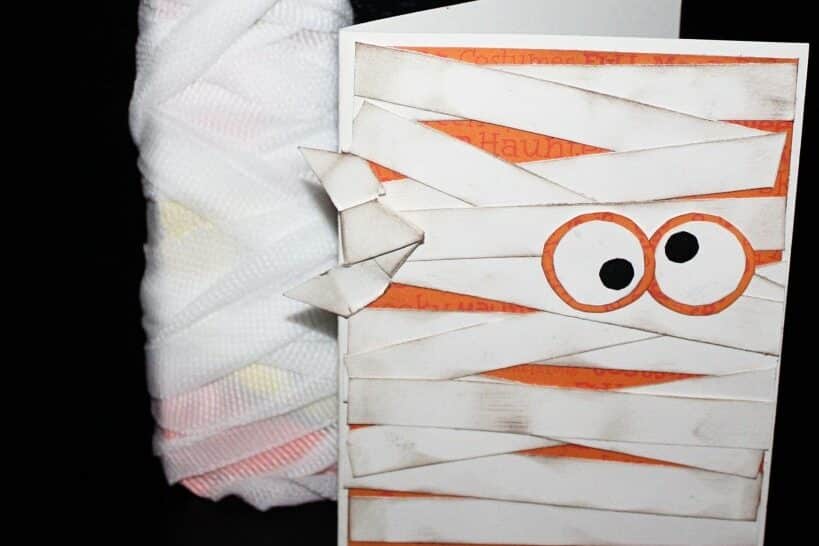 9. Can't Stop Falling in Love With "Brew" – Give your beloved some Halloween gifts to guzzle! Just stick this printable bottle label on your honey's favorite drink.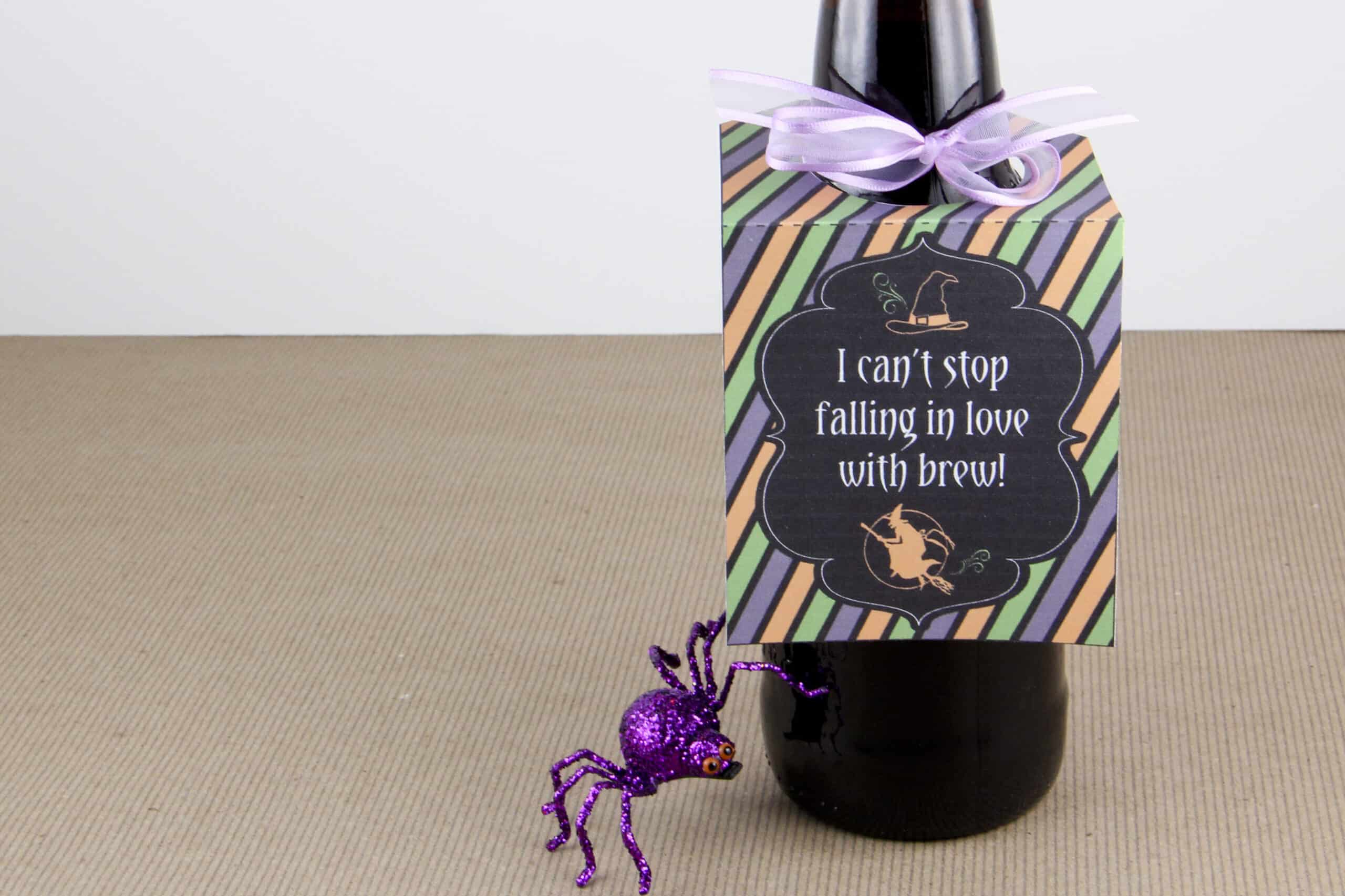 10. You Put a Spell on Me – Attach this printable label to any Halloween treat to let him or her know that they've "put a spell" on you.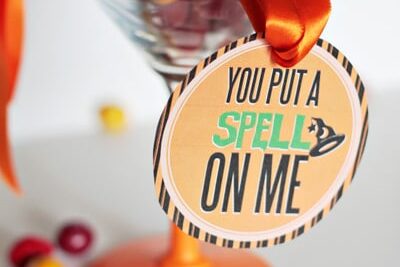 11. Sassy Love Spell Treats – Give your sweetie a can of sassy love spell treats for a whole month full of romance!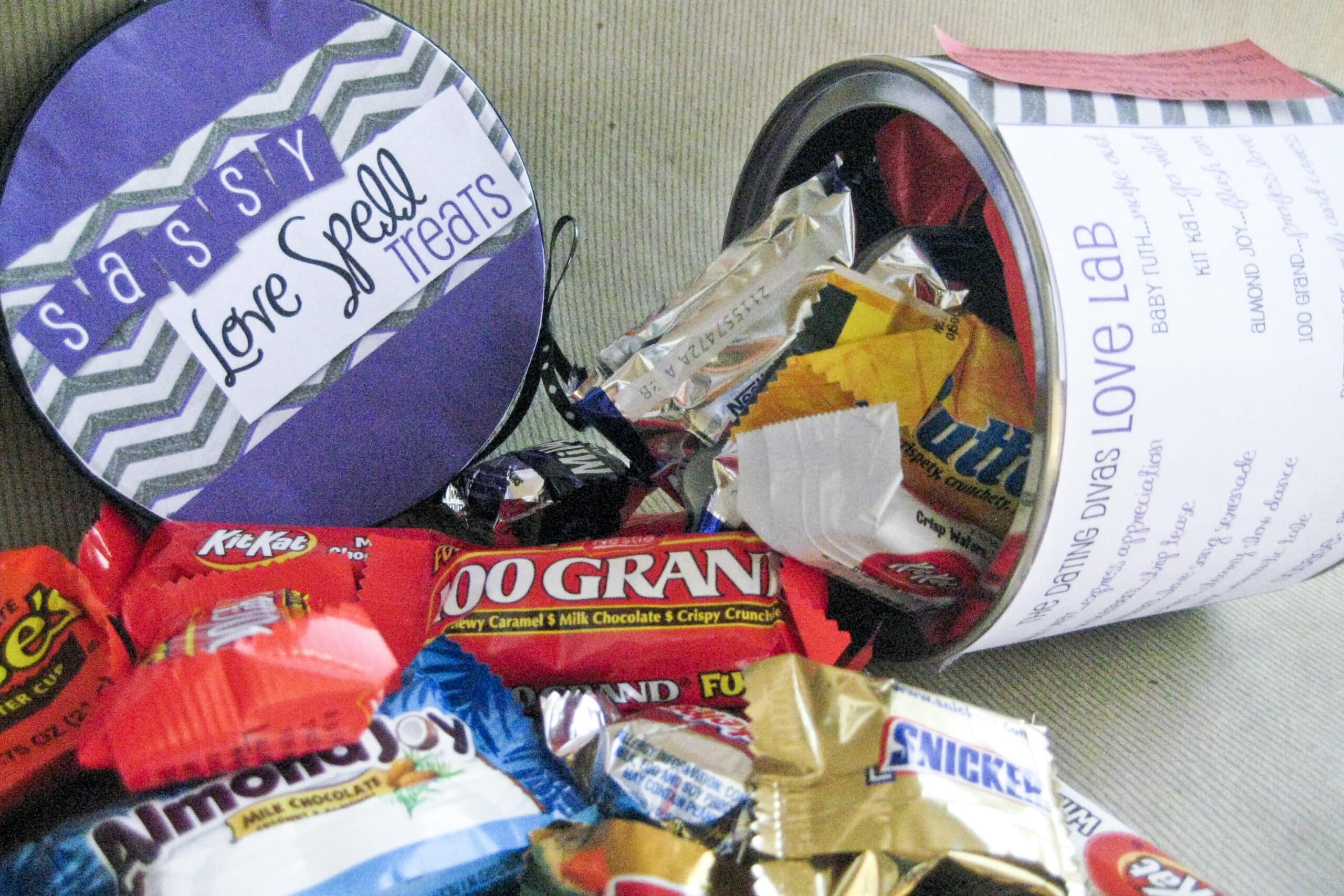 12. You Be"witch" Me – Turn up the heat by baking up a batch of your sweetheart's favorite cupcakes. Top them off with these bewitching toppers.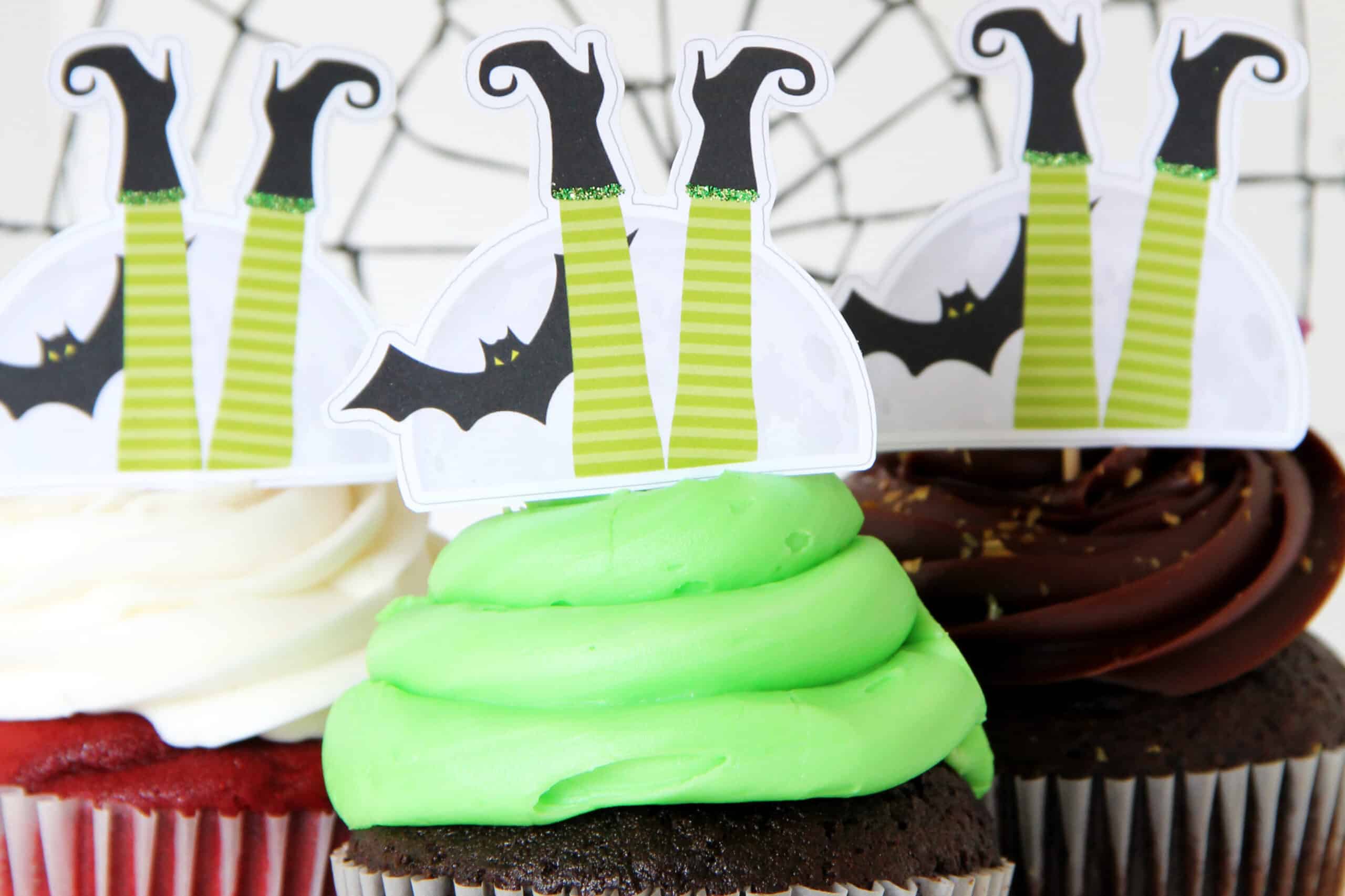 Halloween Gifts for Kids
Give your little ghouls and goblins these sweet Halloween gifts for kids!
13. A Little Pumpkin for You – Add this cute tag to a small pumpkin or any other pumpkin-themed Halloween gifts for instant cuteness overload.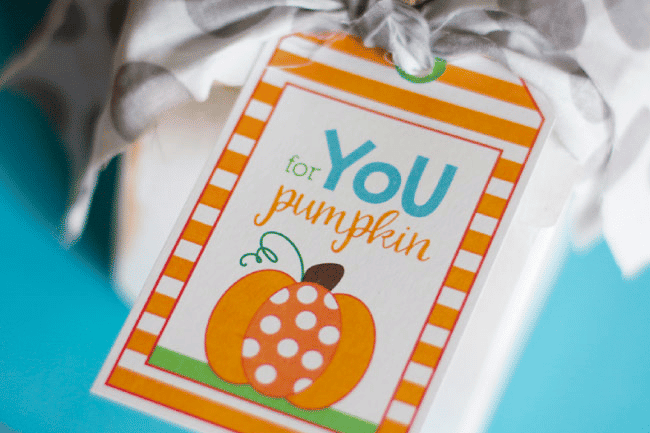 14. Halloween Sugar Cookie Kit – What kid wouldn't LOVE a cookie decorating kit?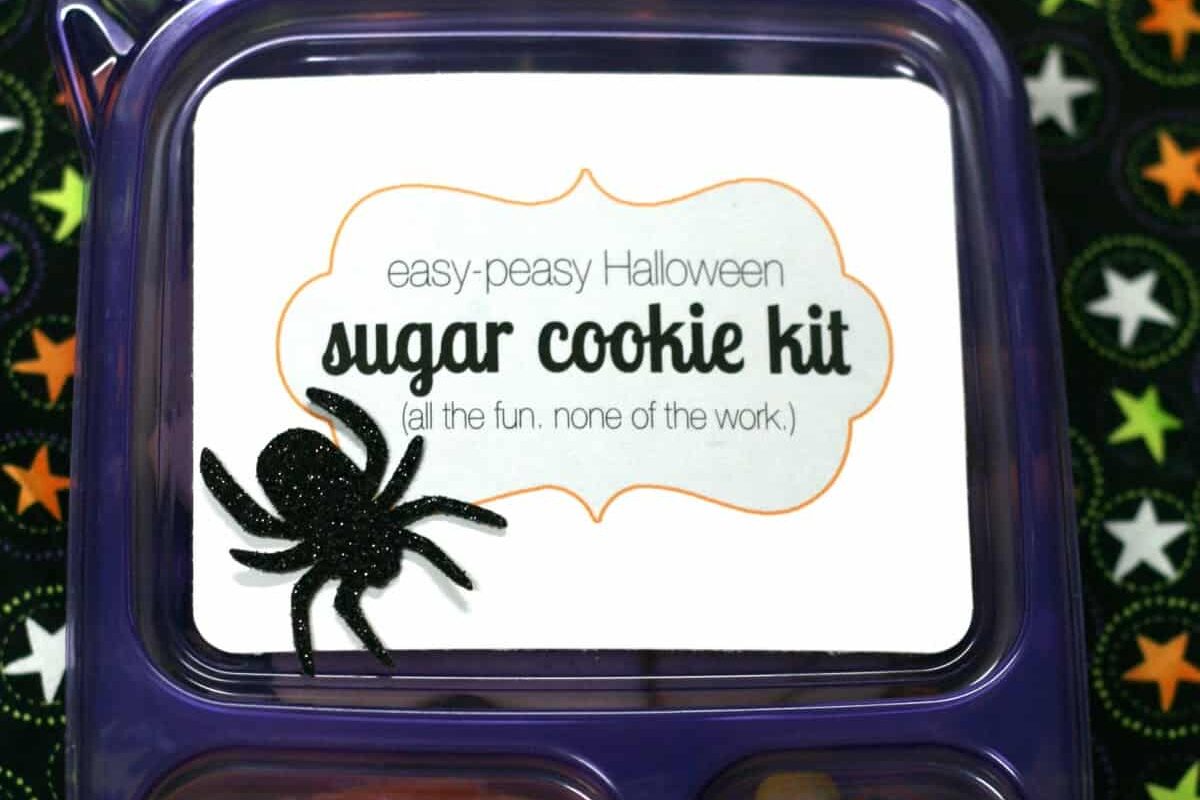 15. Chocolate Bar Covers – These cute and creepy candy bar covers are fun to stick in lunch boxes and can also be passed out to classmates and friends.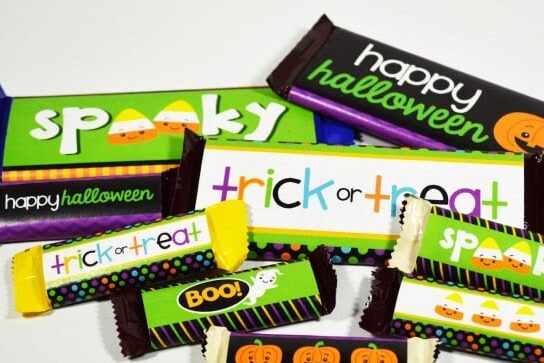 16. Boo Dough – These darling playdough wrappers make the perfect Halloween surprise!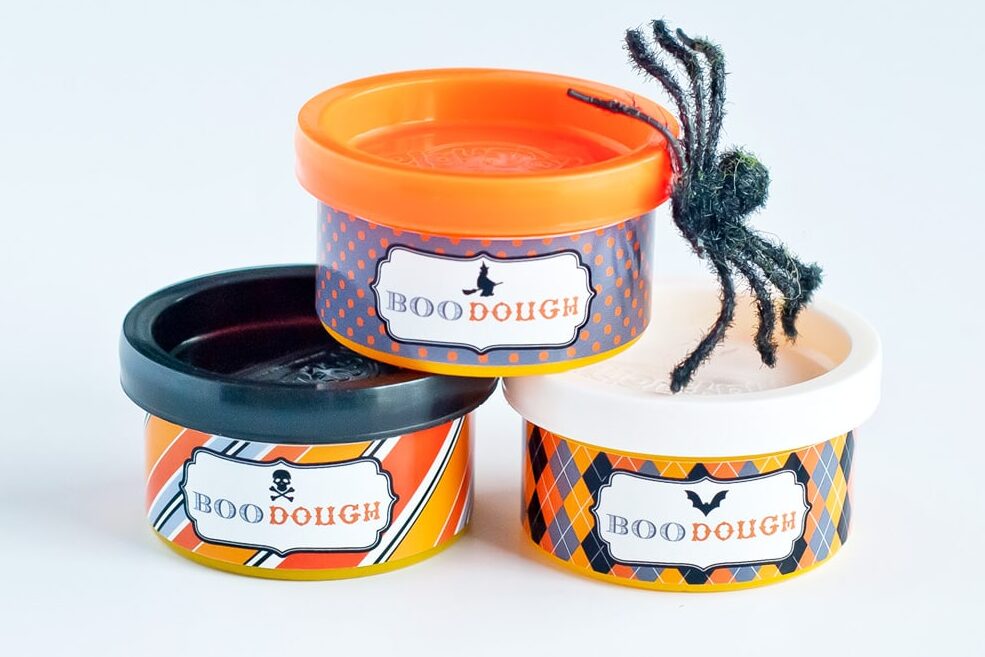 17. Playdough Pumpkins – Roll a bit of orange playdough into the shape of a pumpkin, draw the face with a marker, and tie on the baker's twine leaves. So sweet!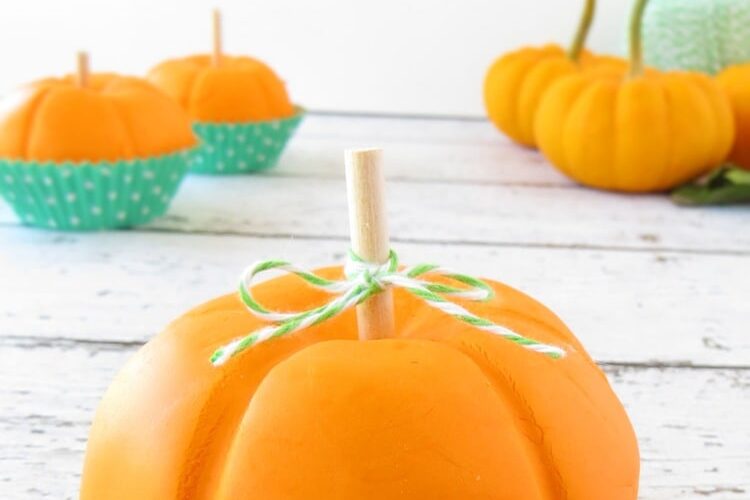 18. Hope Your Halloween Oozes With Fun – All little ghosts and goblins need their own slime to play with! It's icky, sticky, and fun!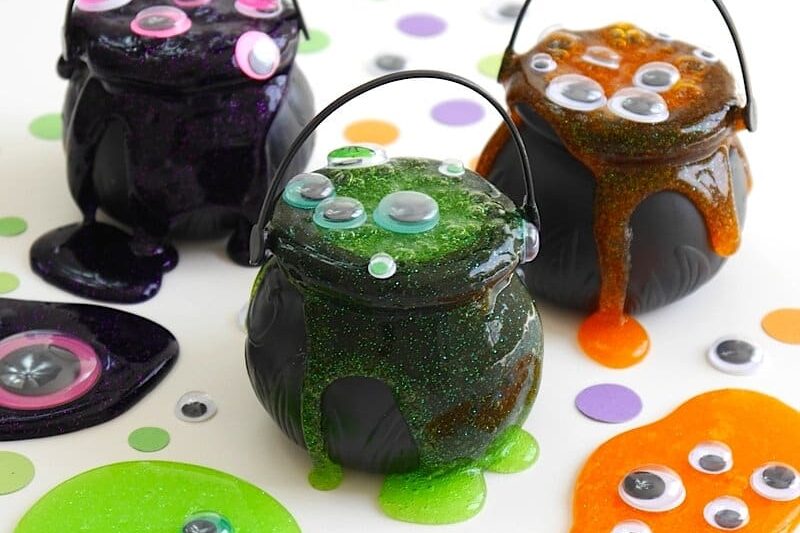 19. Glow-in-the-Dark Pumpkins – You won't believe how simple it is to make these fun glow-in-the-dark pumpkins and use them as Halloween gifts for kids.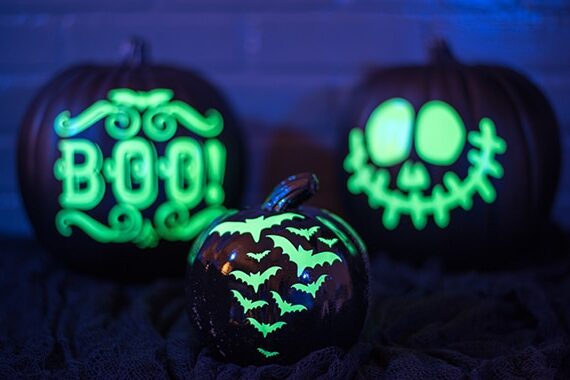 20. Pumpkin Spice Slime – Let the kids make some fun memories by playing with this pumpkin-scented slime.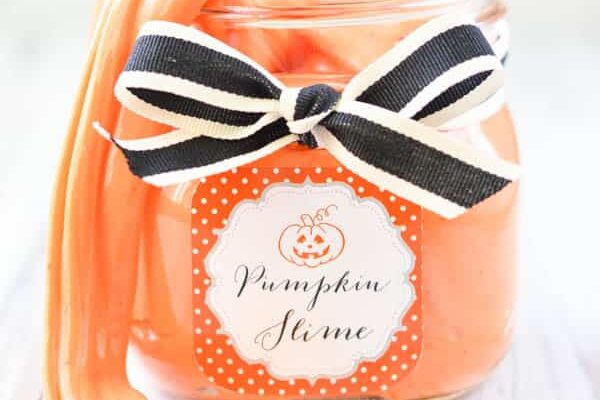 21. Lego Pumpkins – If you want to give your kids a treat without giving them more sugar or candy, these lego pumpkins are a great option.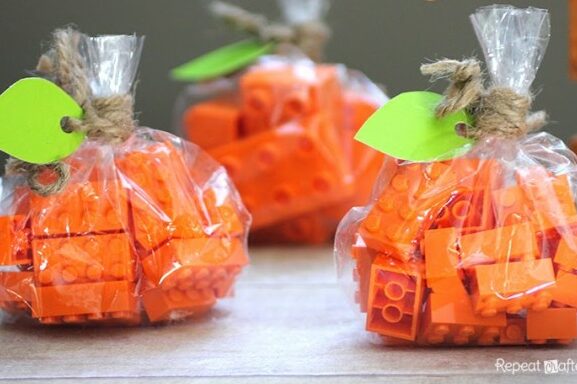 22. Pumpkin Balloons – How creative are these pumpkin balloons?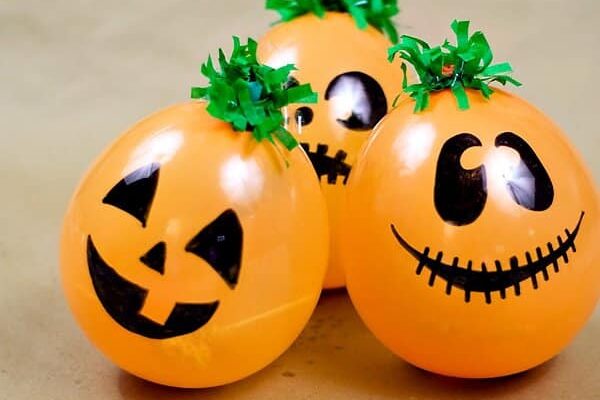 23. Have a Glowing Halloween – Instead of suckers or sweets, let the kids pass out glow sticks this Halloween.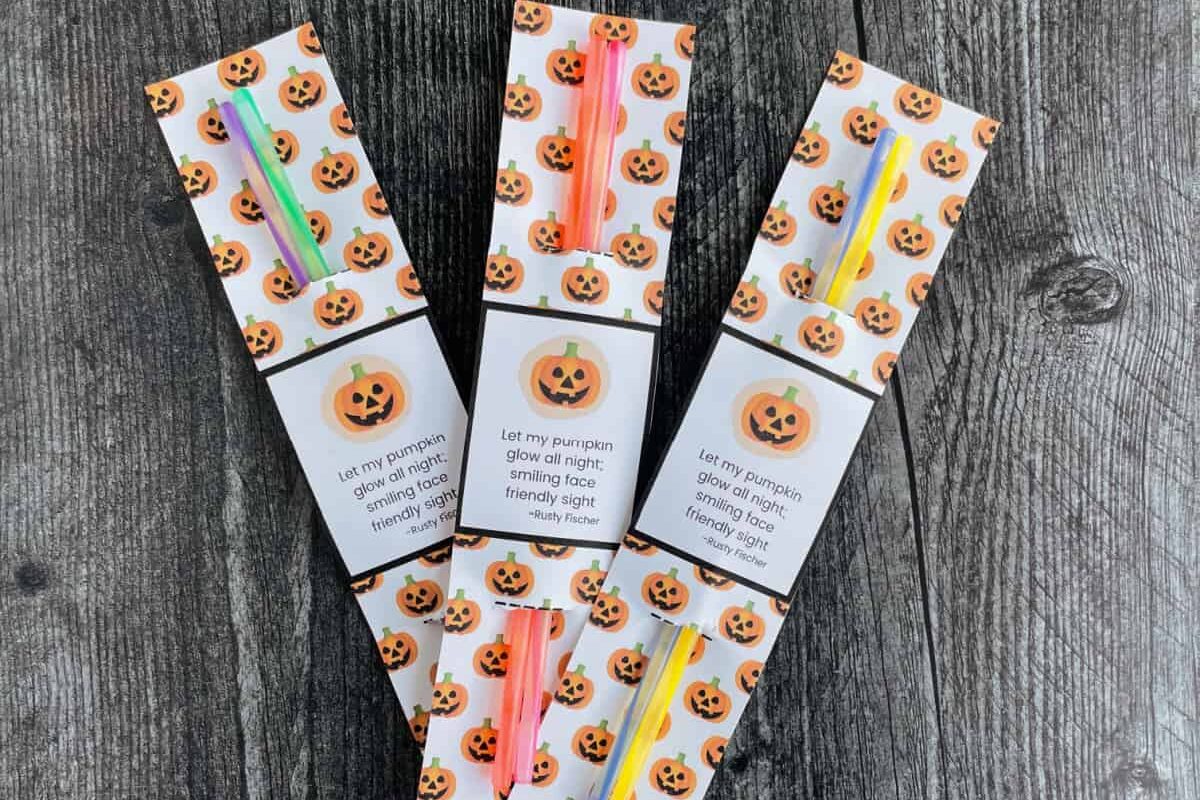 24. You Light Up My Halloween – Here's another fun printable option to go along with glow stick bracelets.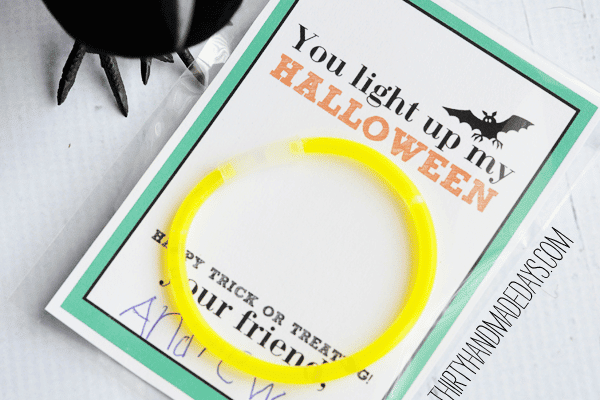 25. Bit of Light for Halloween Night – Tape three glow sticks together and add a printable tag for a fun kid-friendly treat!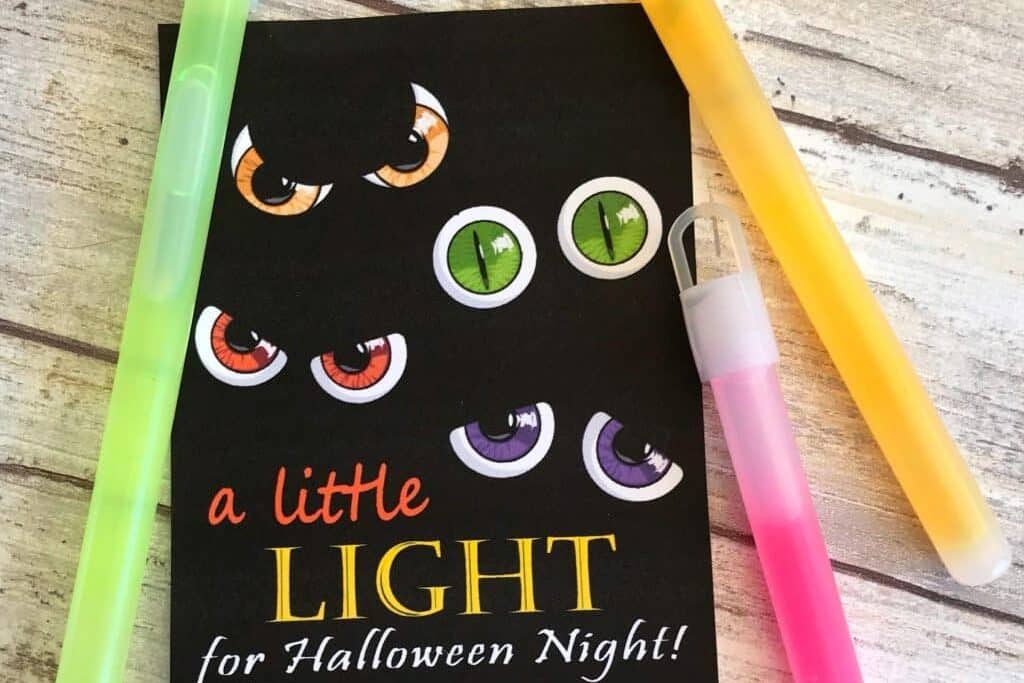 26. Halloween Candy Holder – This paper holder works great for candy but is also a faboolous addition to pencils or crayons. All you have to do is download and print!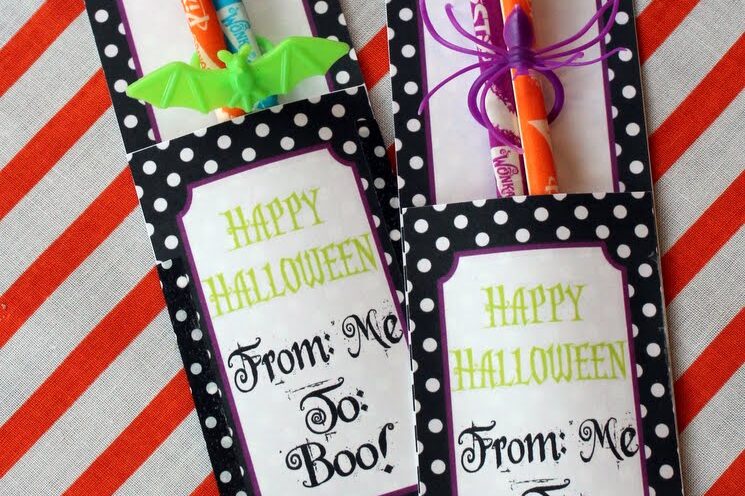 27. Ghost Snack Bags – For a creepy, crunchy treat, try dressing up popcorn snack bags to look like ghosts.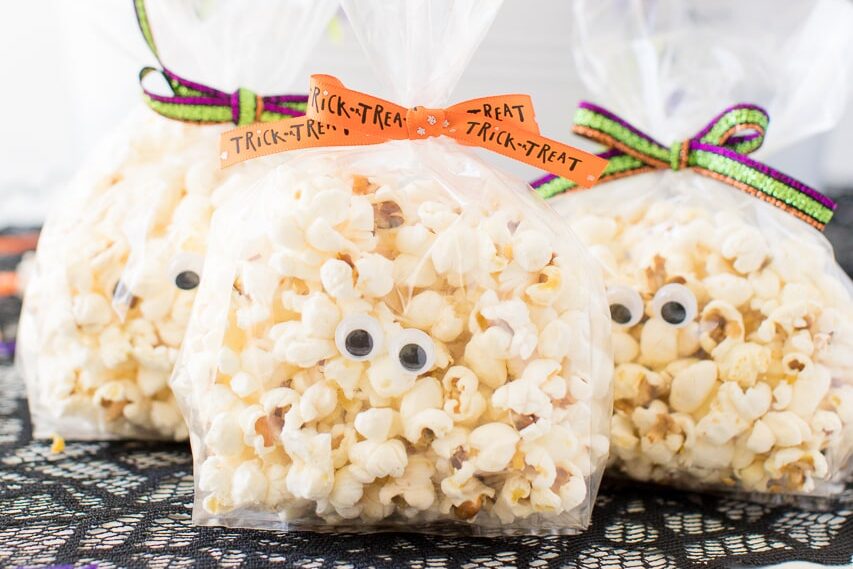 28. Jack-O-Lantern Snack Bags – Bag up some Cheeto puffs and use a sharpie to draw a jack-o-lantern face. Add some green ribbon and voila!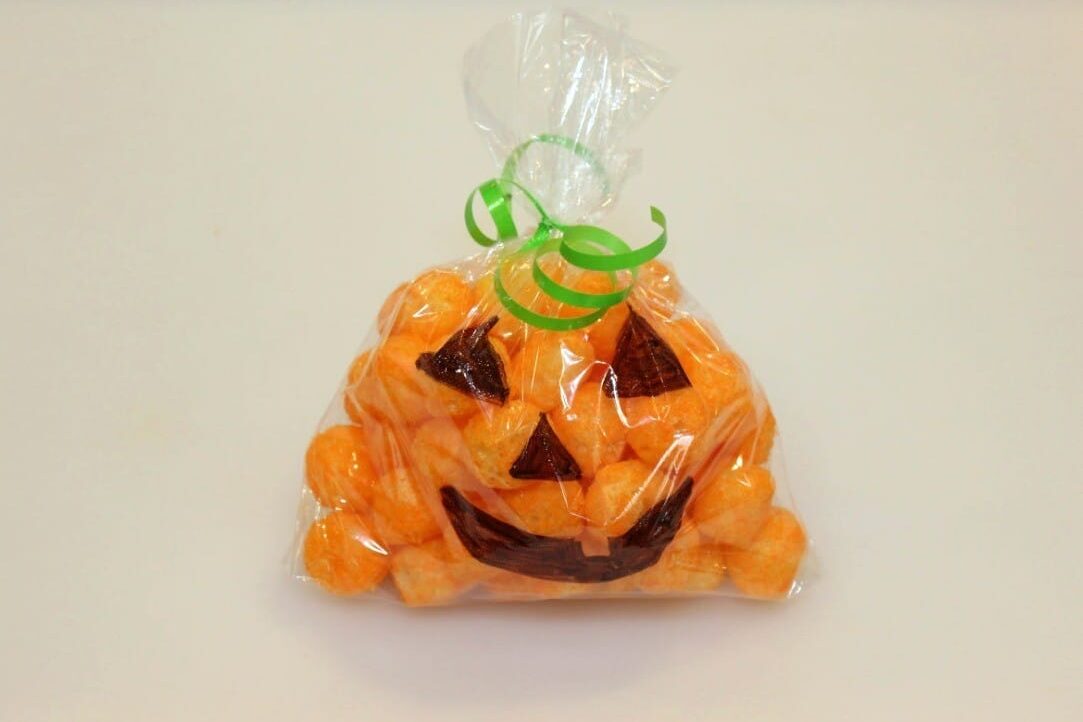 29. Happy Halloween Tags – This entire printable Halloween collection is just too darling not to share. You can use these tags anywhere!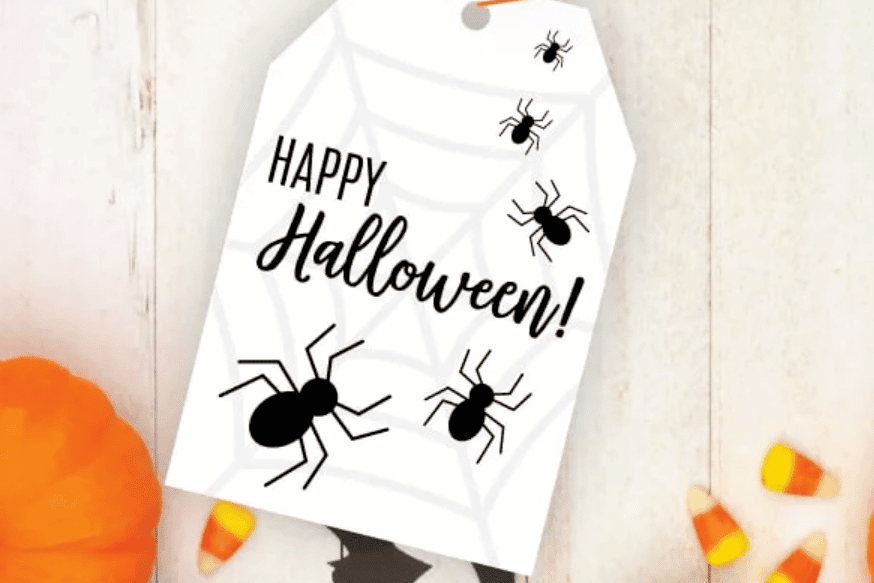 30. Ghost Poop – What little kid wouldn't get a laugh out of getting some ghost poop (aka, mini marshmallows) this Halloween?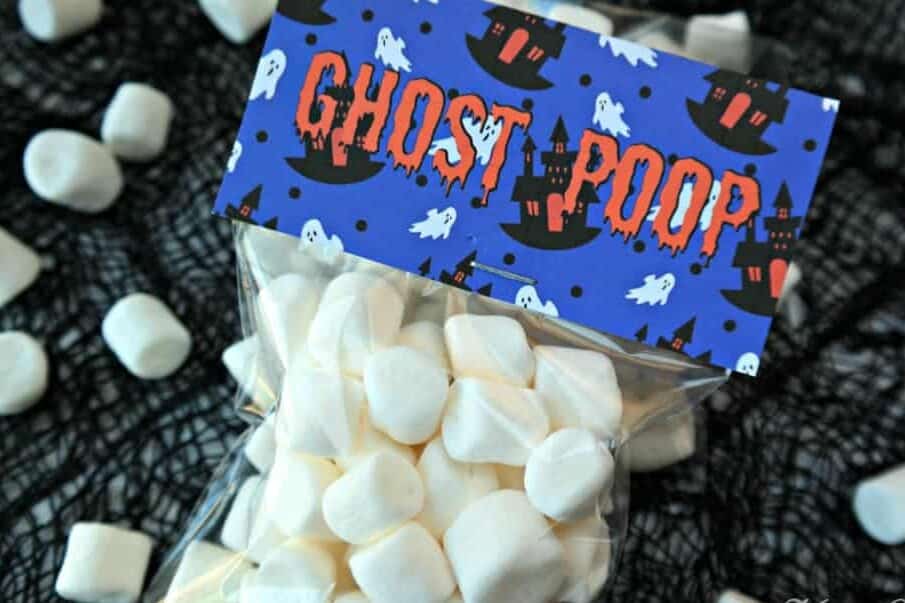 31. Pumpkin Teeth – Candy corns make the perfect pumpkin teeth! These printable tags take it to the next level.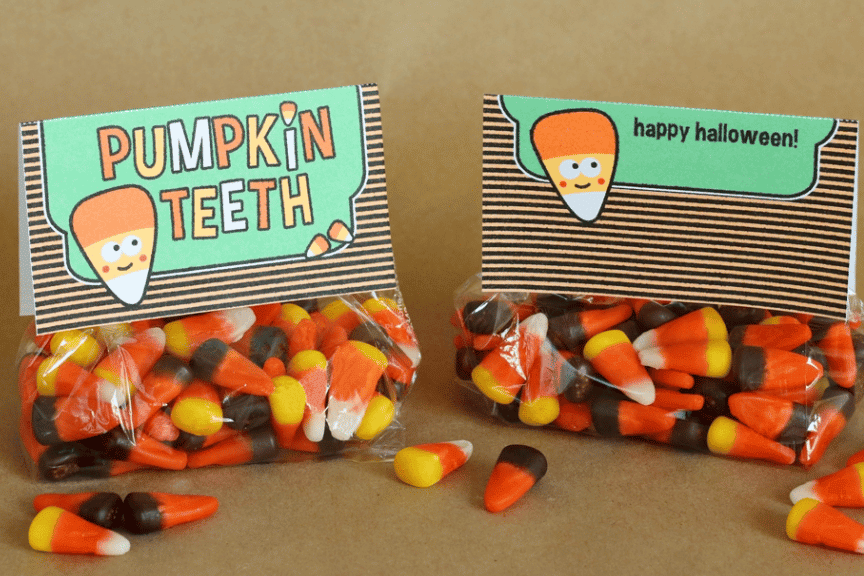 32. Ghoul Aid – Forget Kool-Aid, give the kids some Ghoul Aid this Halloween. How perfect would this be for a Halloween class party?!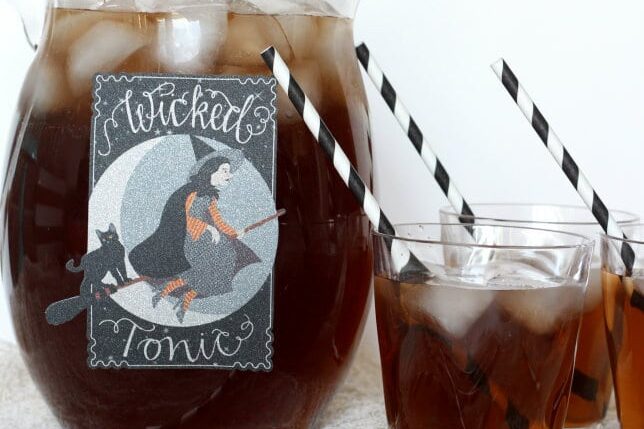 33. Halloween Boo Mix – Mix up a festive trail mix complete with a cute bag topper for a super easy and edible idea.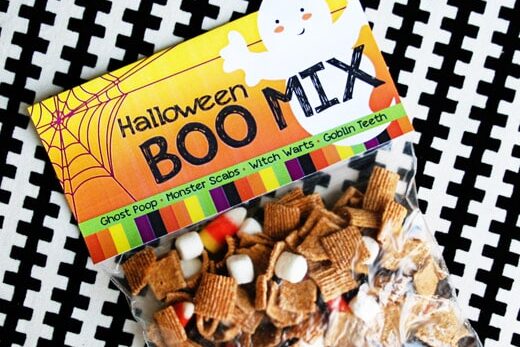 34. Spiders in a Bag – These "spiders in a bag" are the perfect treats to sneak into the kids' lunch boxes!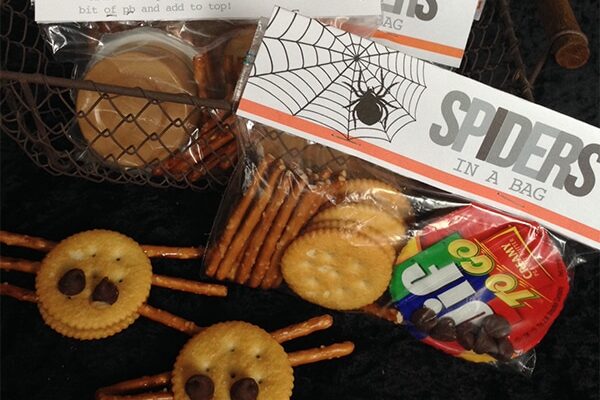 35. Spider Suckers – These spider suckers are super cute AND super easy to make. We call that a win!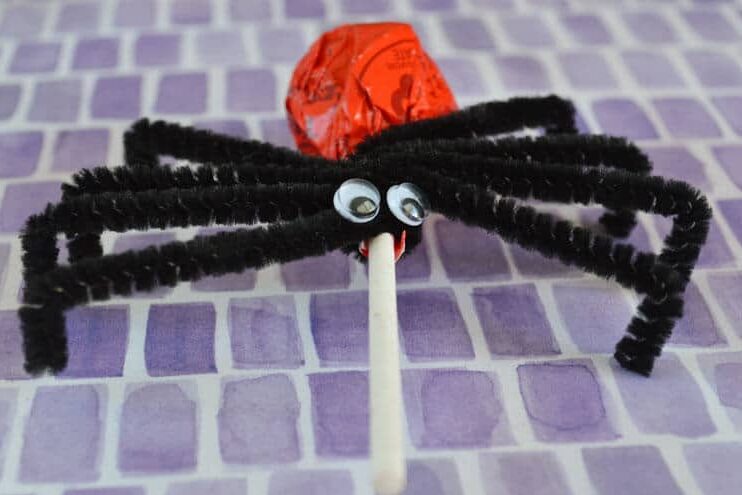 36. Halloween Lollipop Holders – Just print, cut, and fold these printables around a lollipop. It doesn't get any easier (or cuter) than that!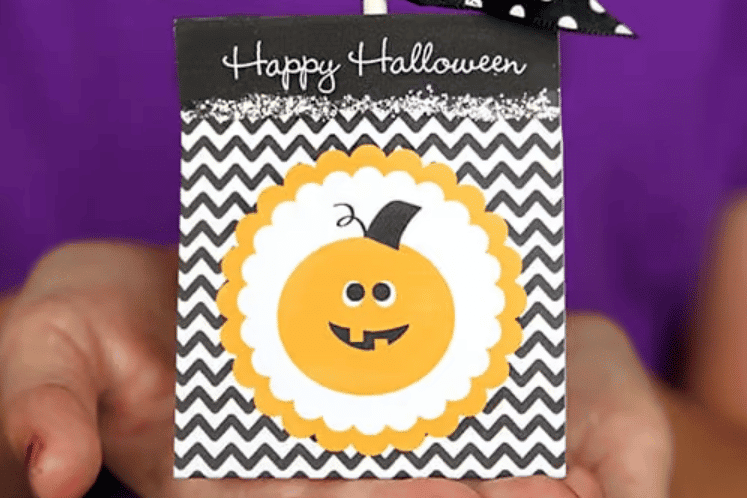 37. Count's Teeth – Count down to Halloween with these adorable vampire-themed bag toppers!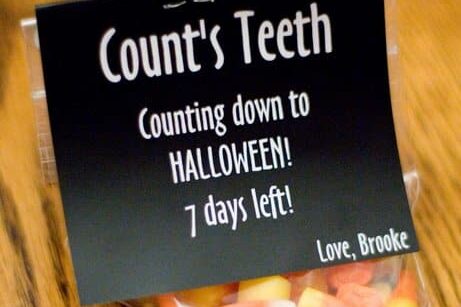 38. Have a Rockin' Halloween – Just attach the printable note to a bag of pop rocks and you've got yourself some super fun presents in a pinch!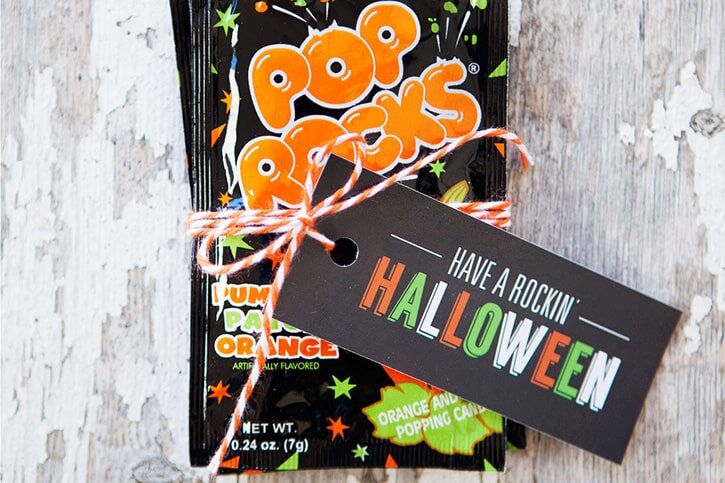 39. Cotton Candy Cobwebs – Stick some cotton candy in a cellophane bag along with a couple of spider rings, and you've got one great Halloween gift.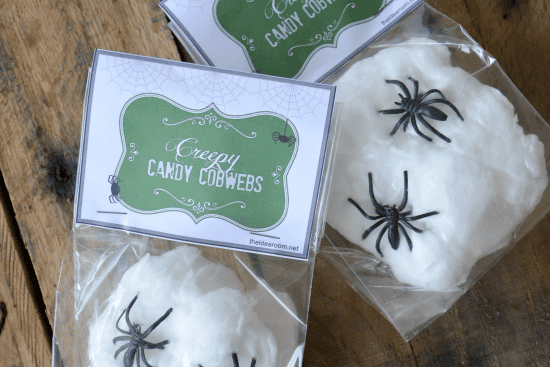 40. Halloween Finger Favors – If you see these finger favors in the Halloween section, grab some to create this creepy gift.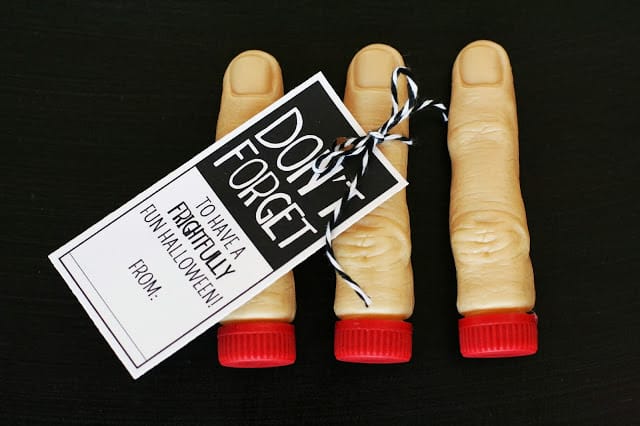 41. Joke Bag Toppers – Here's another fun non-candy treat option that we just love.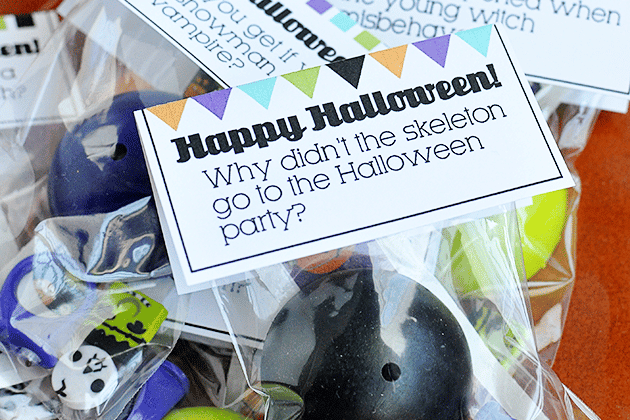 Halloween Gifts for Friends
We guarantee your friends will LOVE these frank-tastic treats!
42. Halloween Candy Bar Wrappers – Attach these sweet and simple wrappers to some candy for a ridiculously easy idea.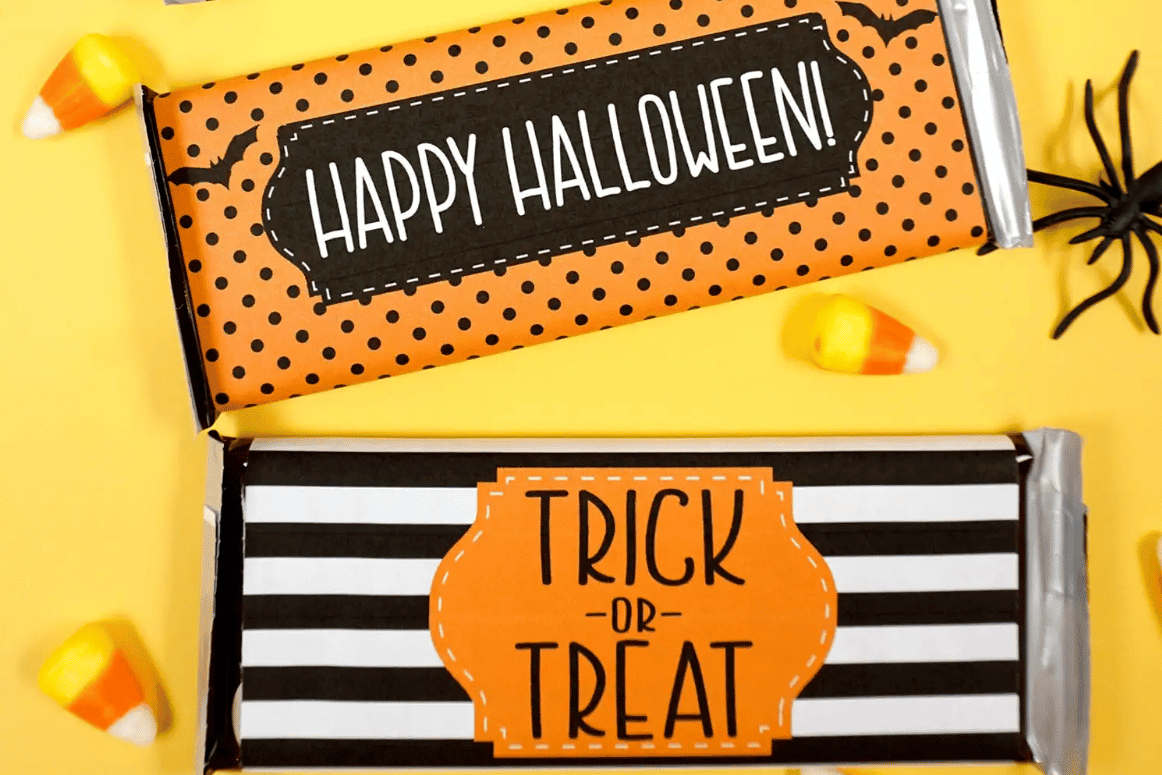 43. Halloween Sticker Sheets – We're obsessed with these printable stickers and you will be too.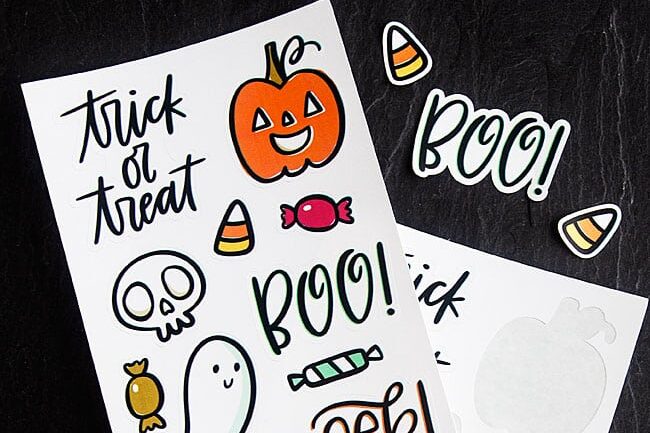 44. Chocolate Covered Strawberry Pumpkins – Add some festive faces to orange-colored chocolate strawberries, pop them on a plate, and deliver to your friends.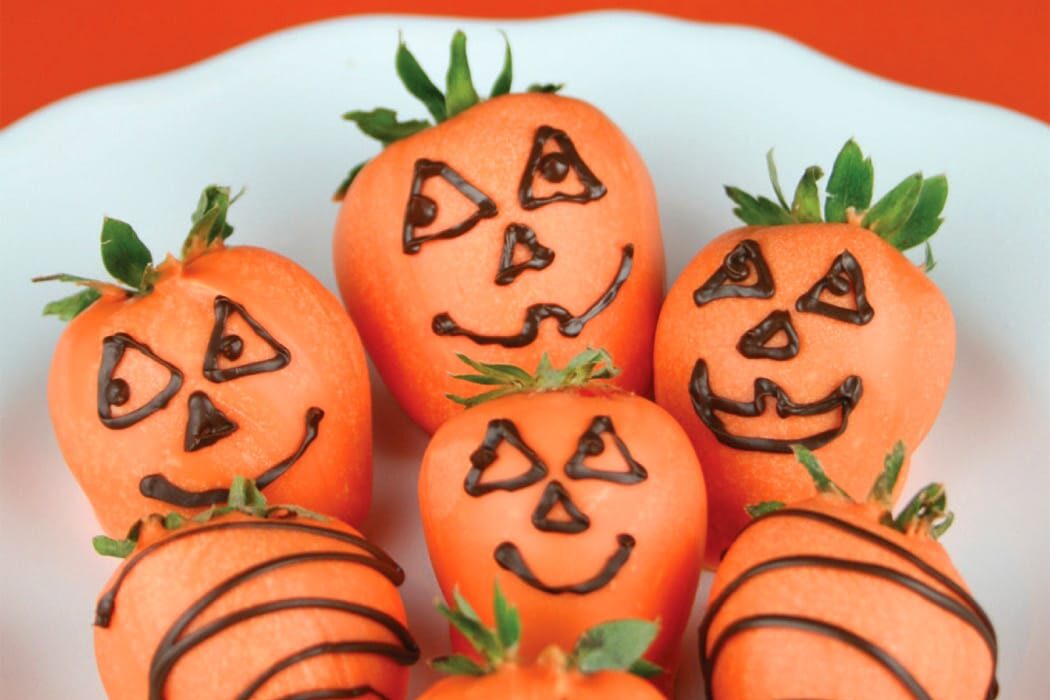 45. Halloween Spider Cookies – These spider cookies are the ideal edible Halloween treat.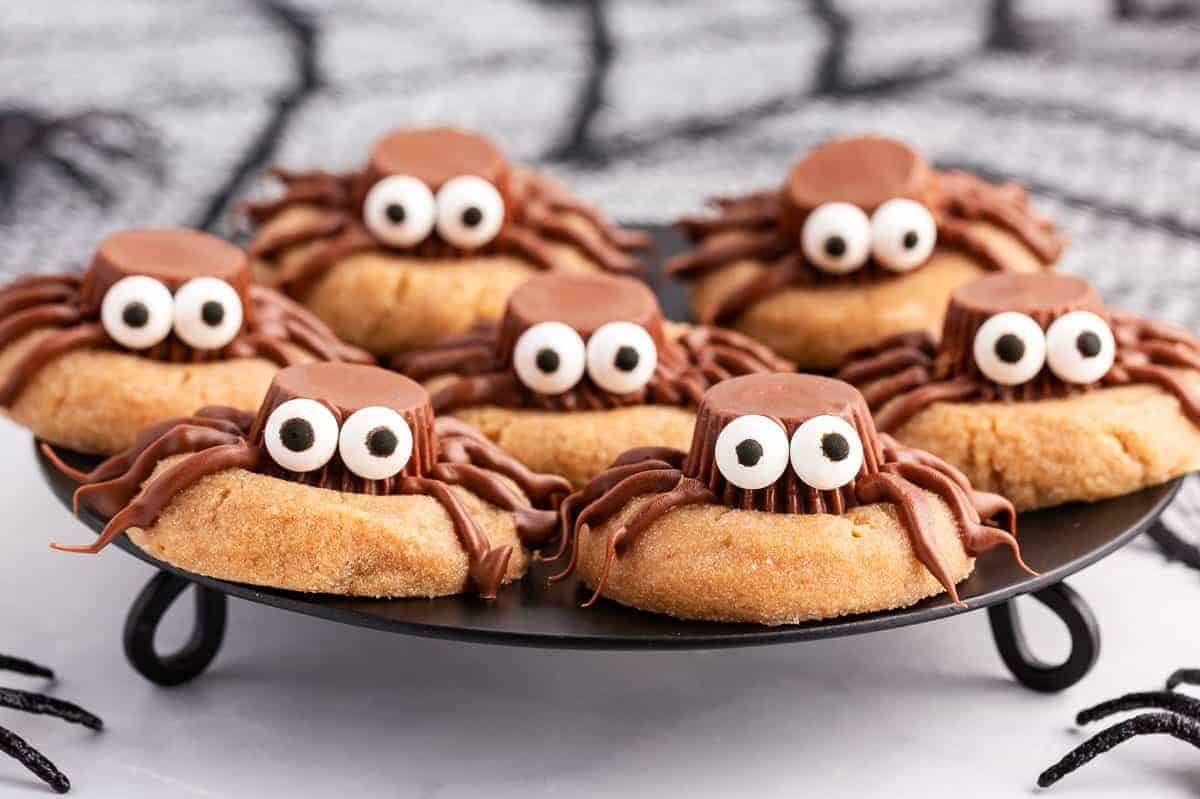 46. Halloween Treat Cups – Turn plain colored paper cups into cute Halloween treat holders! Fill them with candy or other goodies for some festive Halloween gifts.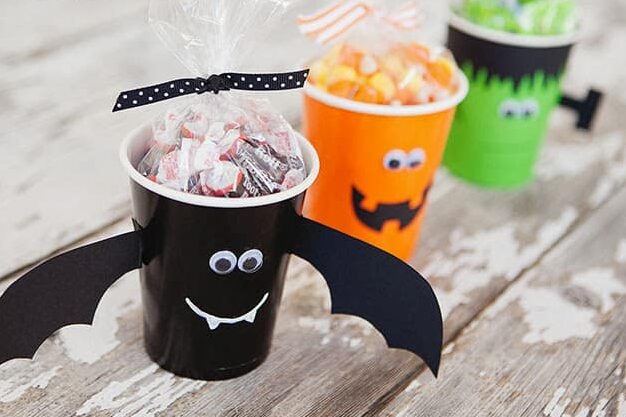 47. Halloween Treat Boxes – Your friends will go batty over these cute favor boxes. We sure have!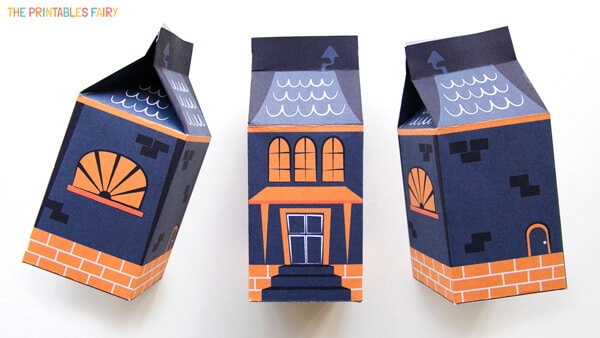 48. Halloween Pillow Boxes – These printable Halloween pillow boxes are perfect for filling with Halloween candy!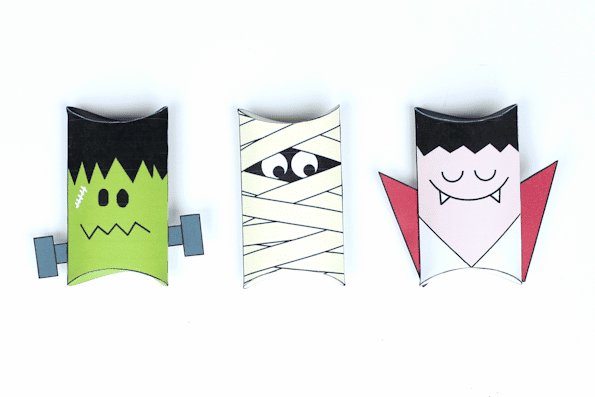 49. Skeleton Treat Tag – Shower your friends in all sorts of Halloween love with this completely done-for-you set of Halloween printables!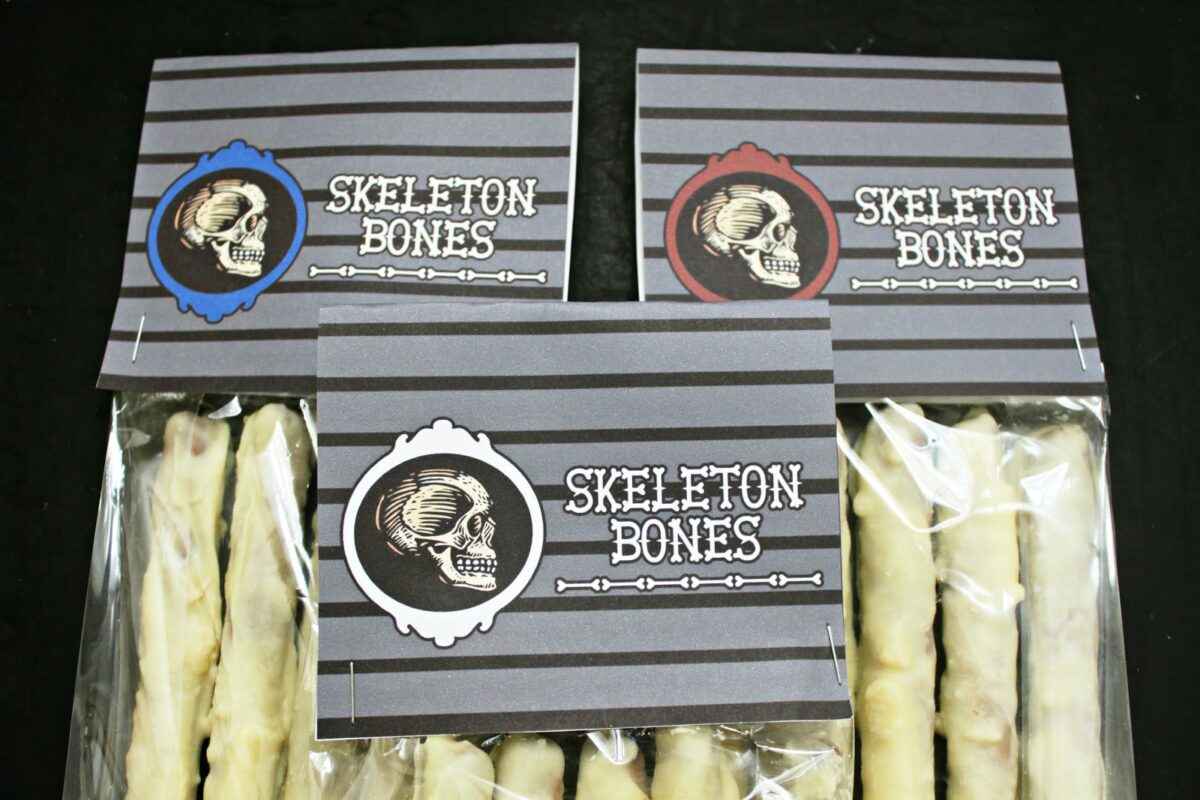 50. Orange Bath Salts – These fun and festive bath salts only take a few minutes to throw together and smell divine.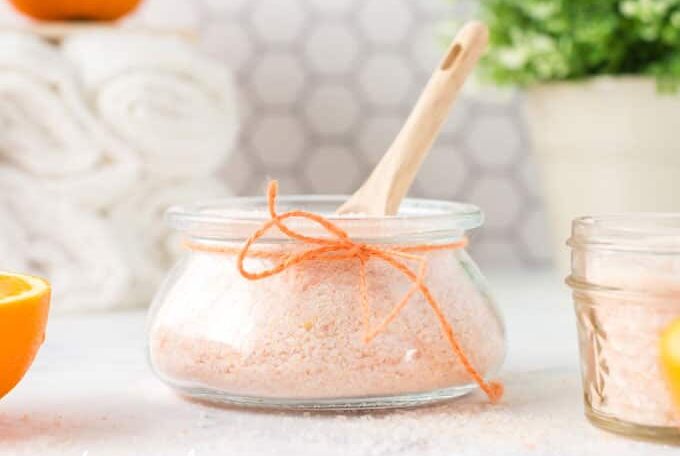 51. Candy Corn Cone Wrappers – Download these candy corn cone wrappers and add them to an ice cream-themed gift basket!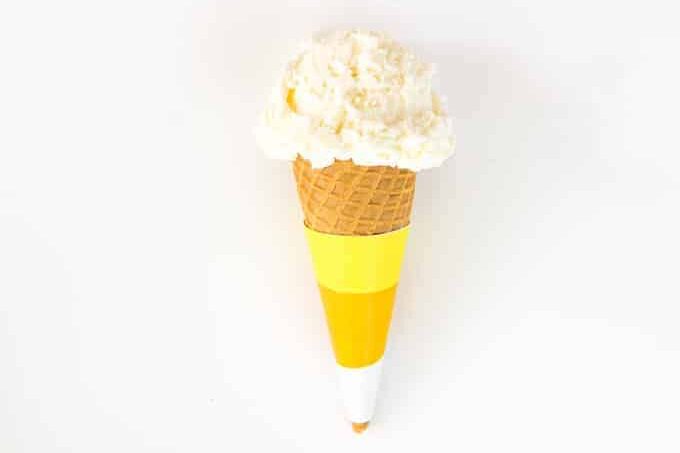 52. Halloween Gift Tag – All you need to make these tags are paper and string–the perfect Halloween craft.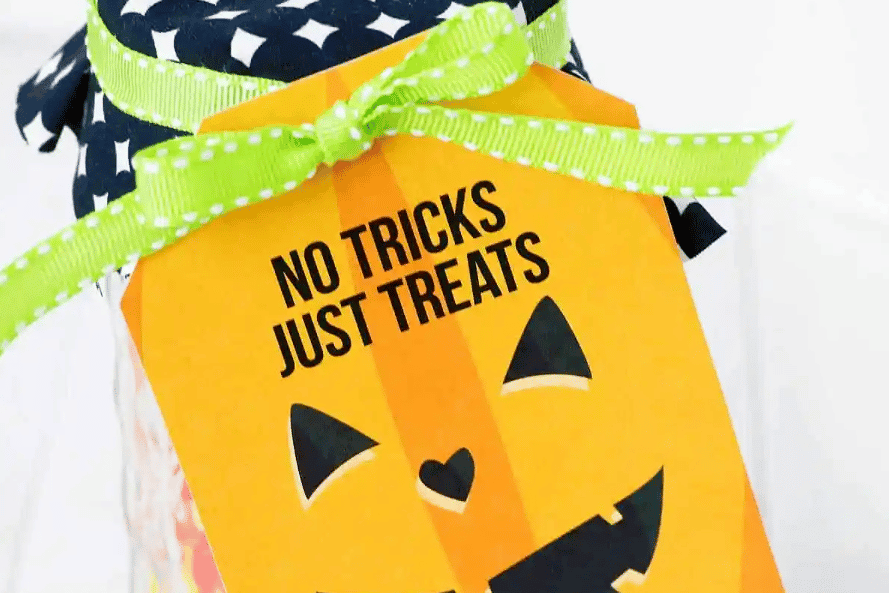 53. You're the Balm – Grab some lip balms and these printable labels for a unique and tasty treat!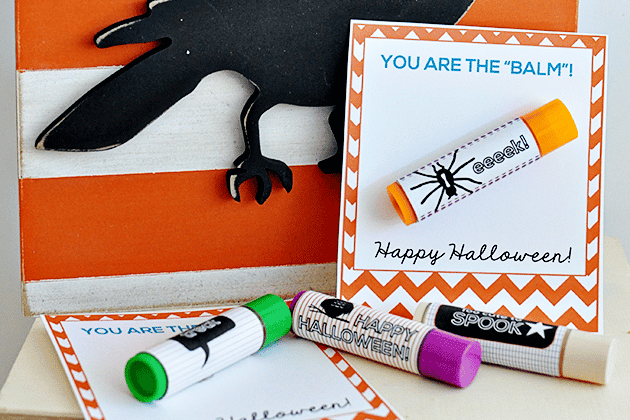 54. Smell My Feet – Hardly any prep is needed with this present! Simply tie this cute printable to some foot lotion and/or nail polish.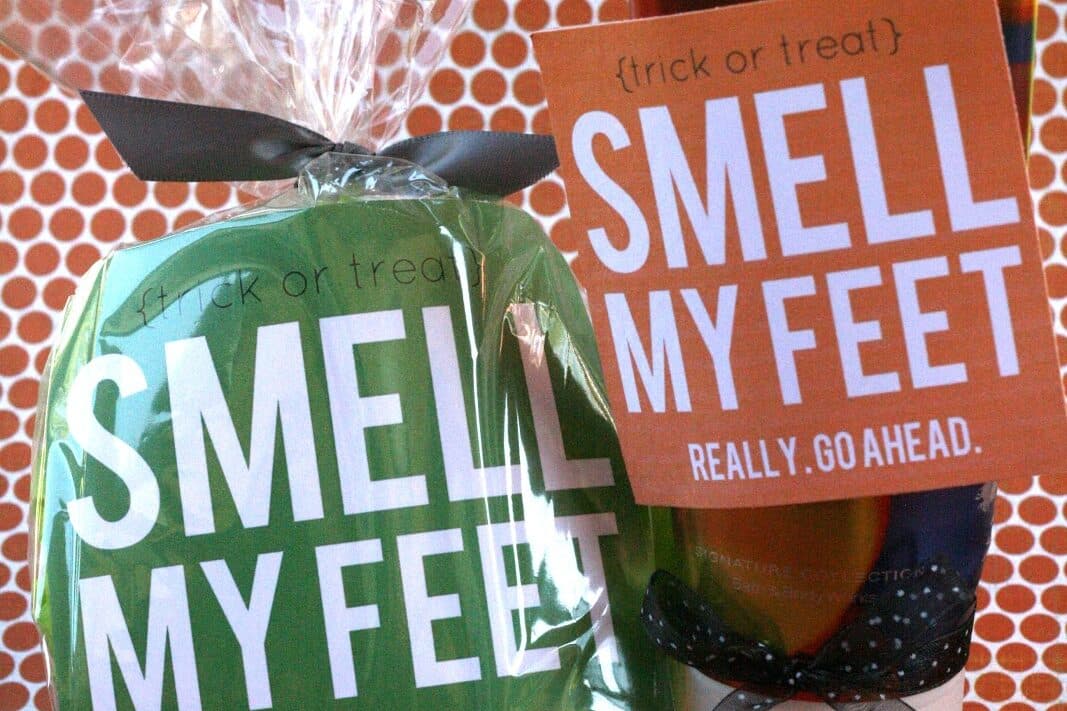 55. Bat Treat Holder – Can you believe these darling treat holders are made from empty toilet paper rolls?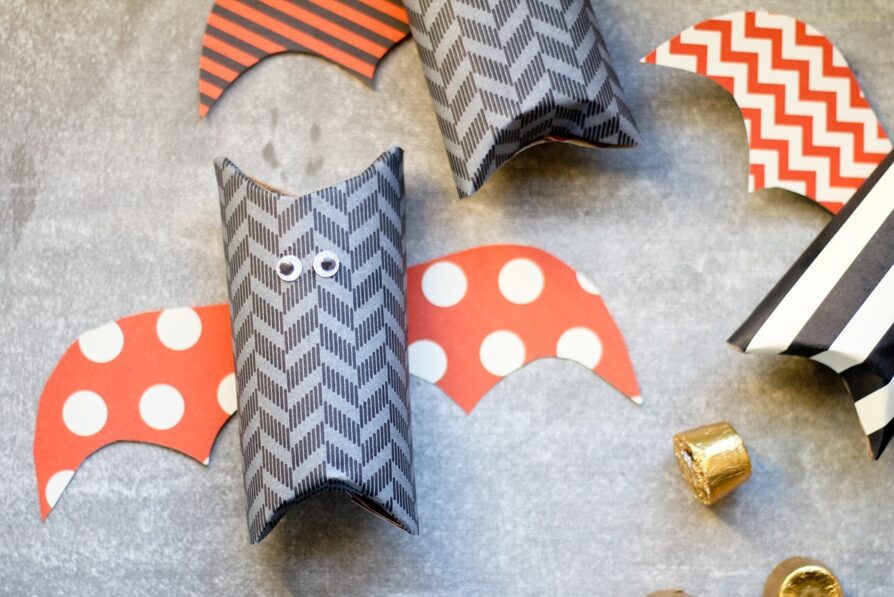 DIY Presents for Neighbors
Ding-dong! Leave your neighbors some of these fun Halloween gifts and Halloween goodie bag ideas!
56. Rice Krispie Candy Corns – You have to check out this recipe for a great neighbor-friendly treat.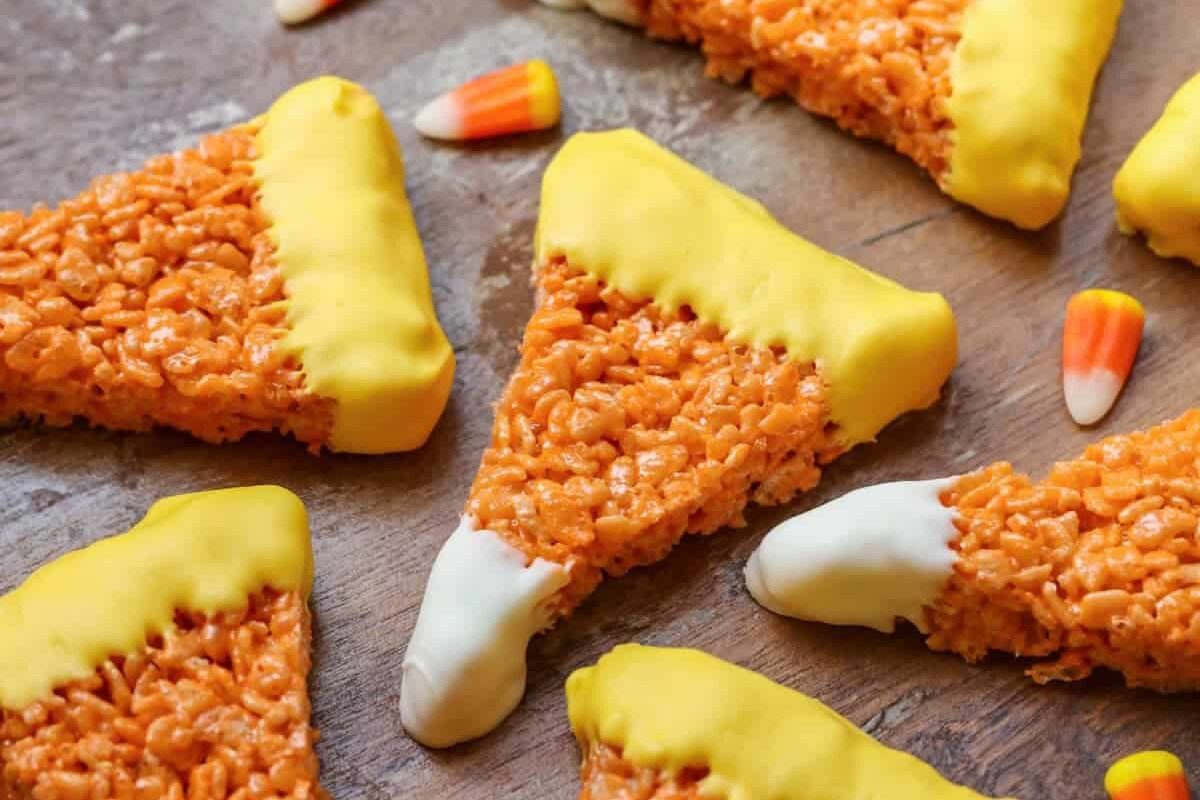 57. Ding Dong the Witch is Dead – How clever is this? Just stick the cute printable sign on a package of Ding Dongs and you've got some super quick treats.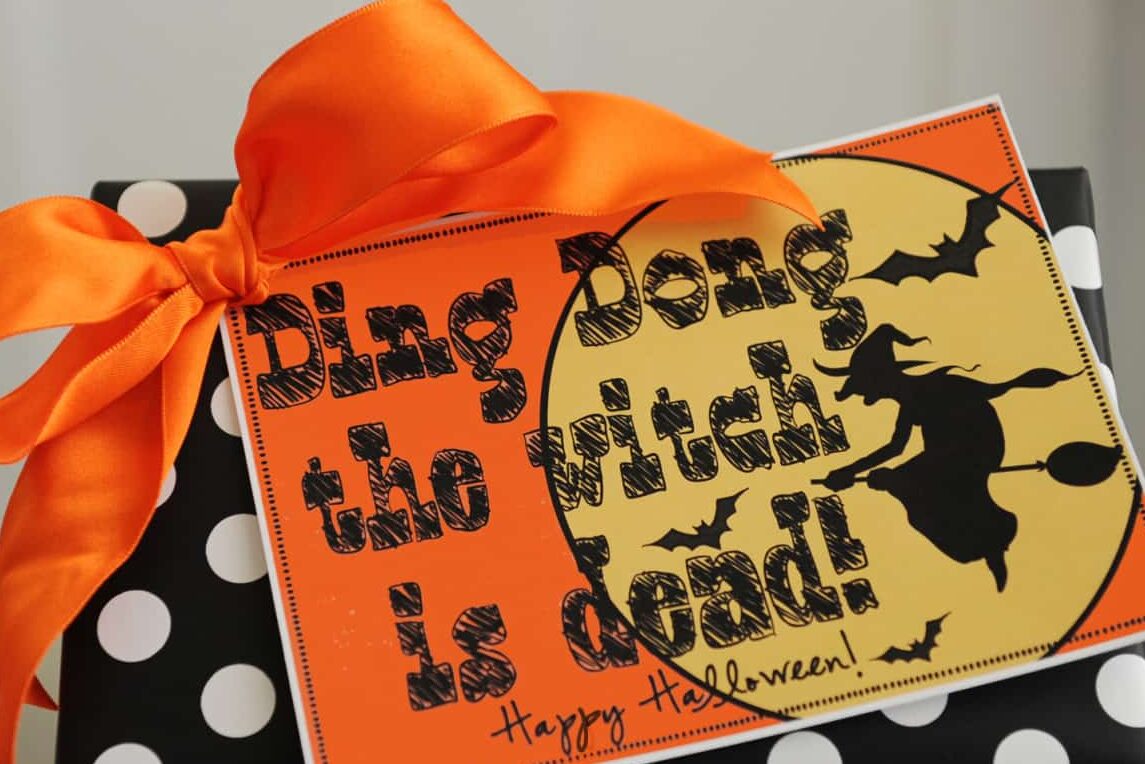 58. Cook Up Something Scary – Who wouldn't love a little Halloween baking kit? We sure would!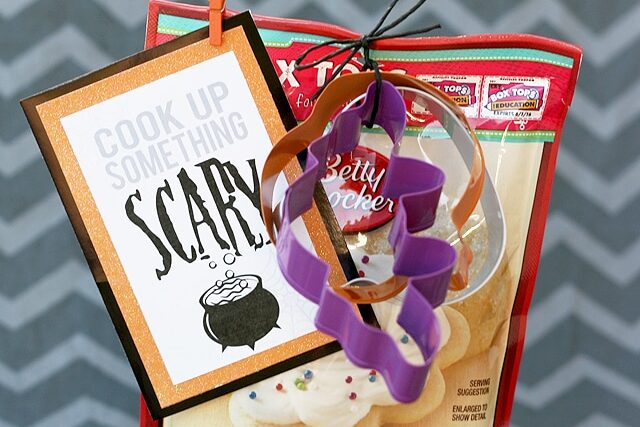 59. Have an "eek"citing Halloween – Tie the printable tag onto your Halloween gift baskets or buckets for a fabulous treat.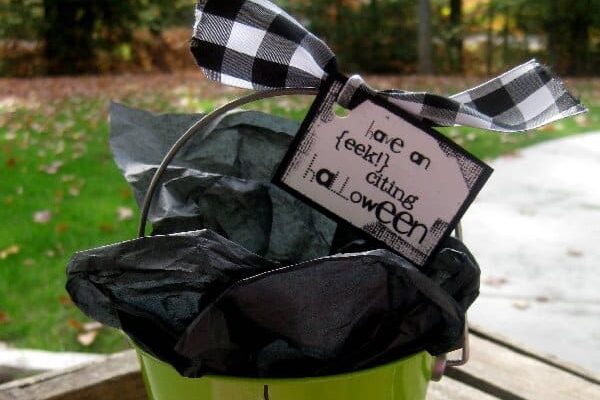 60. Sink Your Teeth into These Treats – We can't get enough of this clever idea! Add some plastic vampire teeth and googly eyes to donuts, cookies, or muffins, and attach the printable note. So great!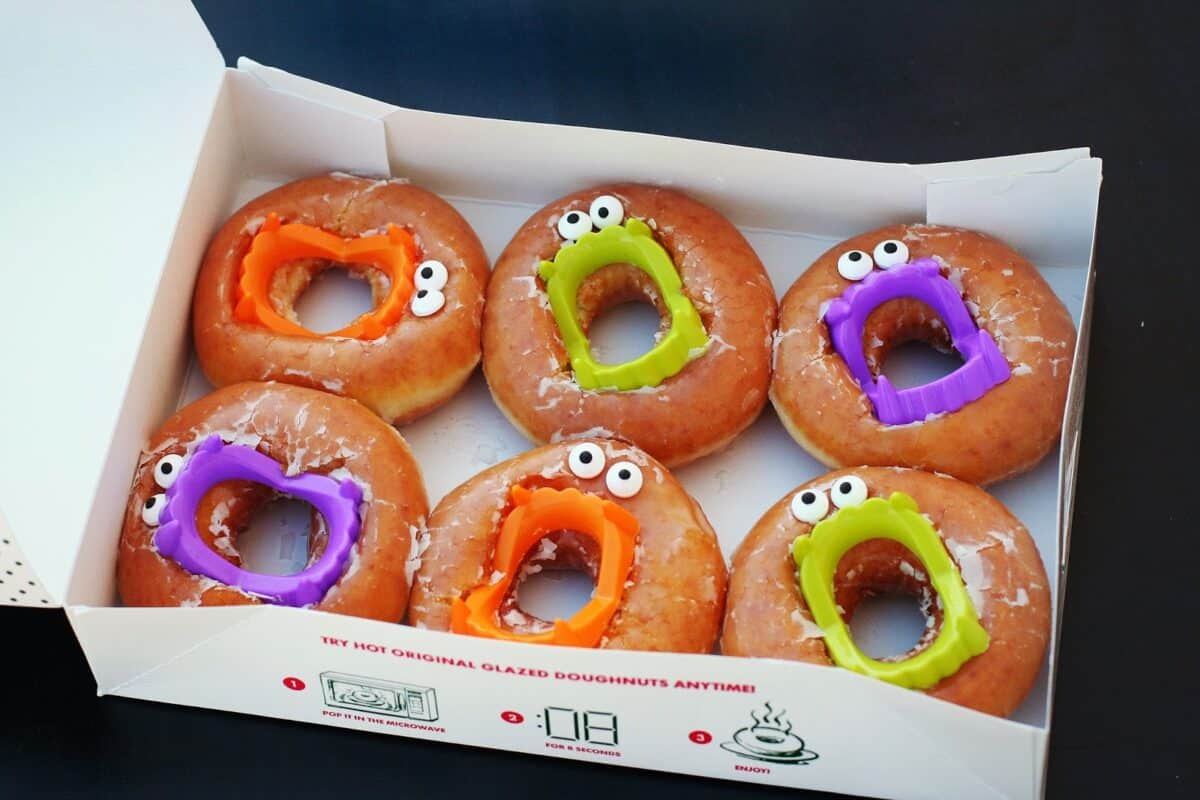 61. Trick or Treat, Something Sweet – These gorgeous gift tags would work perfectly with any sweet treat! Just slap them on and deliver them up.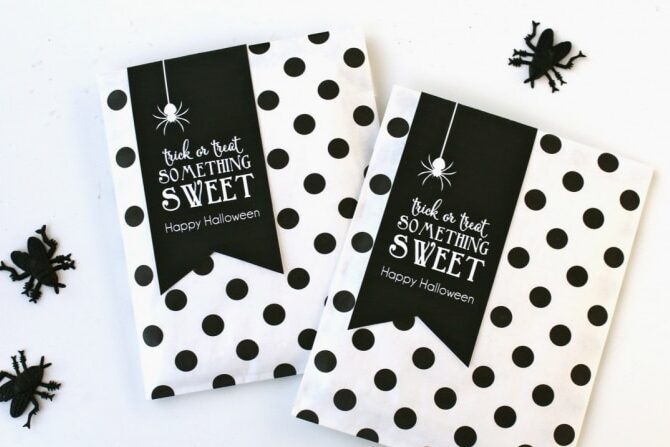 62. Halloween Treat Box – Who wouldn't love to find a box full of Halloween gifts and treats on their doorstep?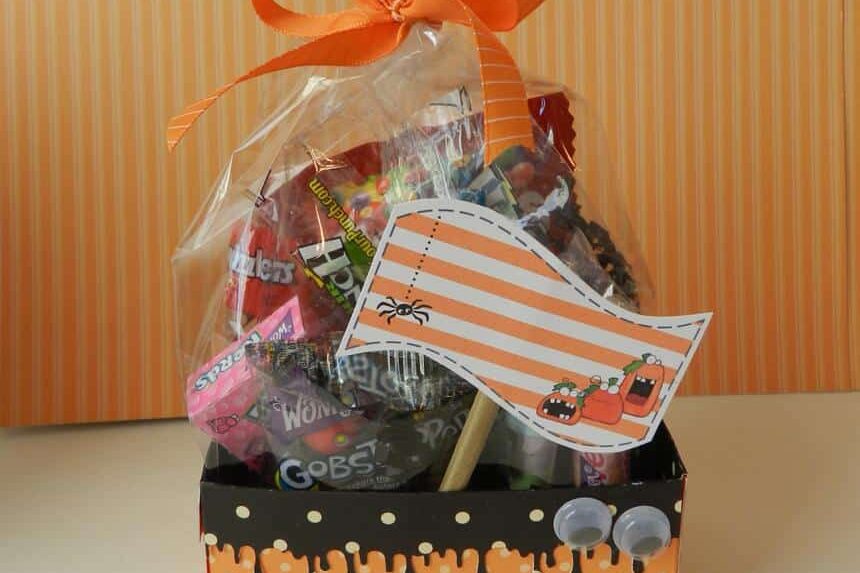 63. We've Been BOOed – Start spreading some Halloween happiness and "BOO" your neighbors. See if they "BOO" back!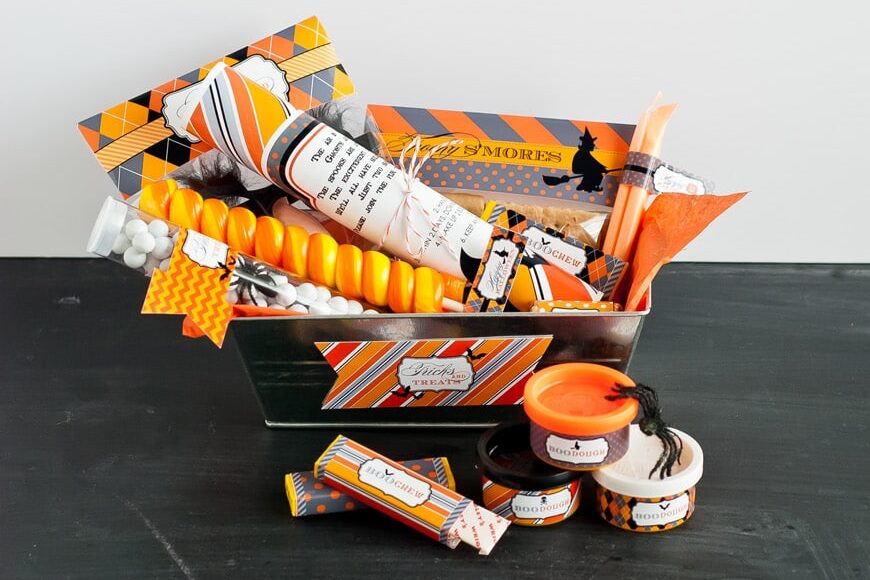 64. You've Been Spooked – Here's another one of our favorite Halloween gift baskets. It's similar to "BOO-ing" your neighbors!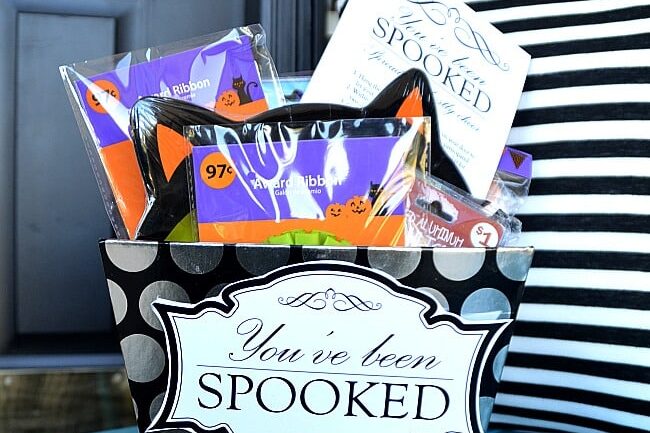 65. Halloween Pop Box – Fill glass pop bottles with some yummy Halloween treats and add the printable sign. Easy, easy, easy!
66. Boo Boxes – We love the 3D effect of the bats on this cute "Boo Box." Too much fun!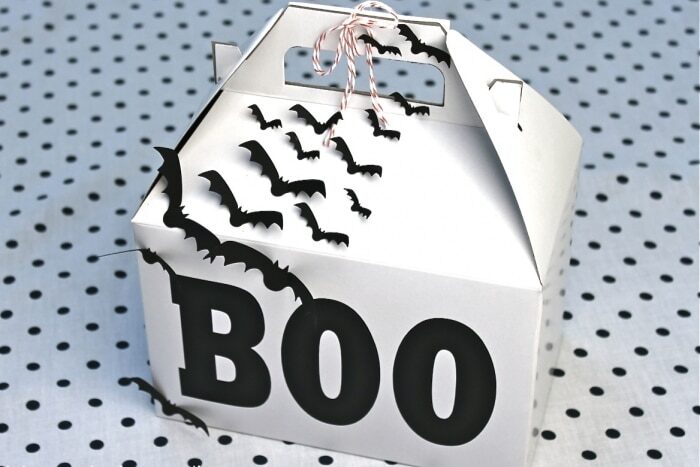 67. Monster Meal – Who knew you could turn a can of oatmeal into a fabulous neighbor gift?!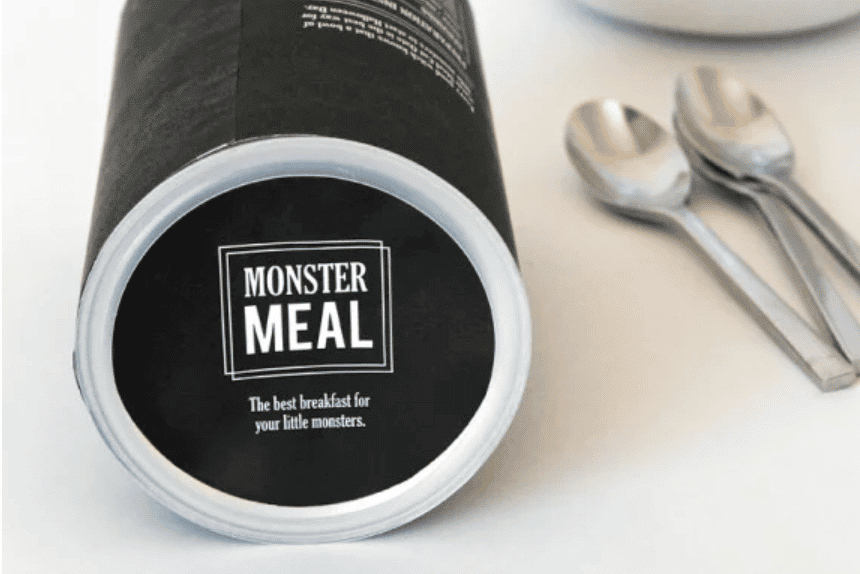 68. Creepy Cupcake Mix – This printable cupcake-making kit is too cute for words and will let recipients bake up their own Halloween delights!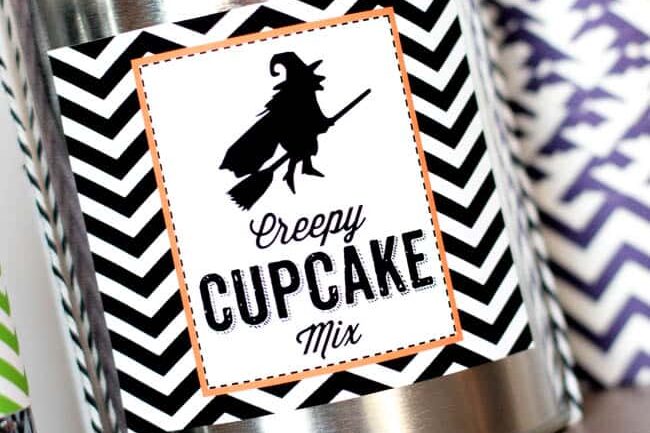 69. Halloween Movie Night – We love a good movie night and this one fits the bill!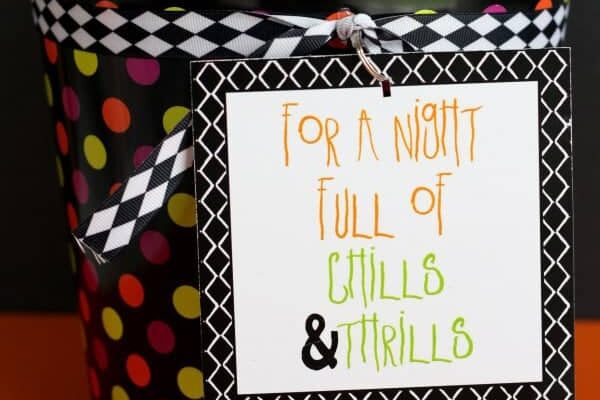 70. Caramel Apple Kit – Give the neighbors everything they need to make their own caramel apples and one fun family memory!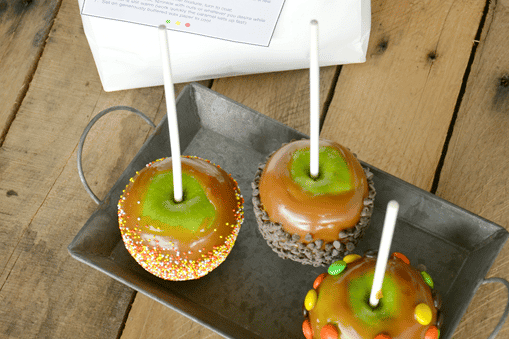 71. Ghostly Grub – This "ghostly grub" looks festive and delicious.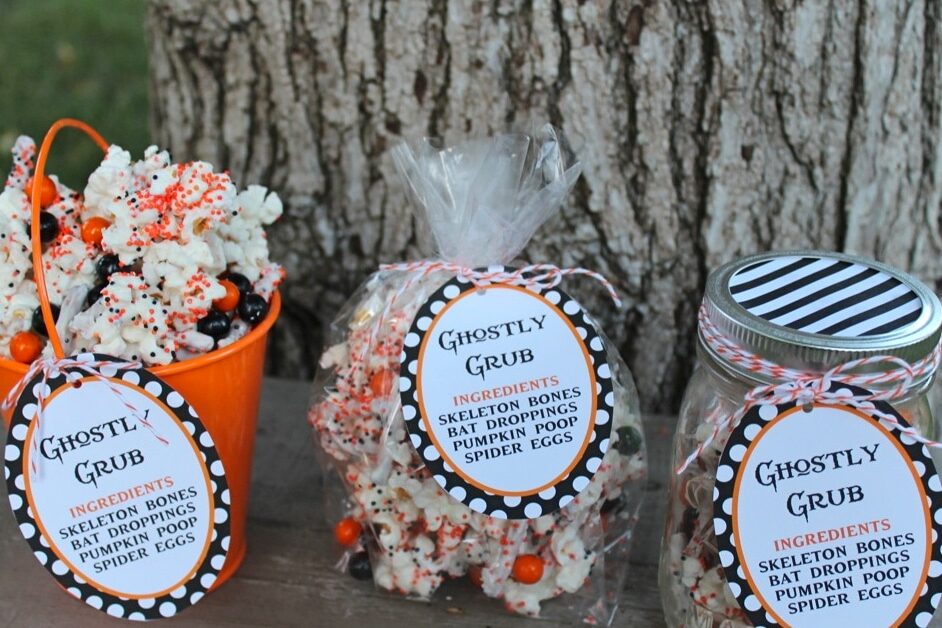 72. Halloween Cookies in a Jar – Be sure and check out this fun cookie mix Halloween gift that uses white chocolate candy corn M&Ms.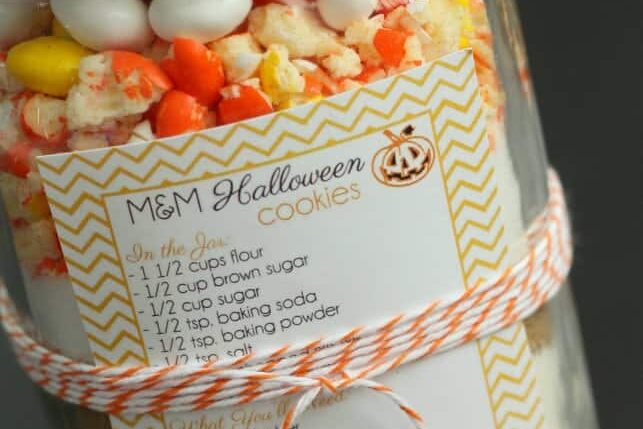 73. Bone Appetit – Don't forget to pick up some Scooby Snack graham crackers for this clever Halloween gift.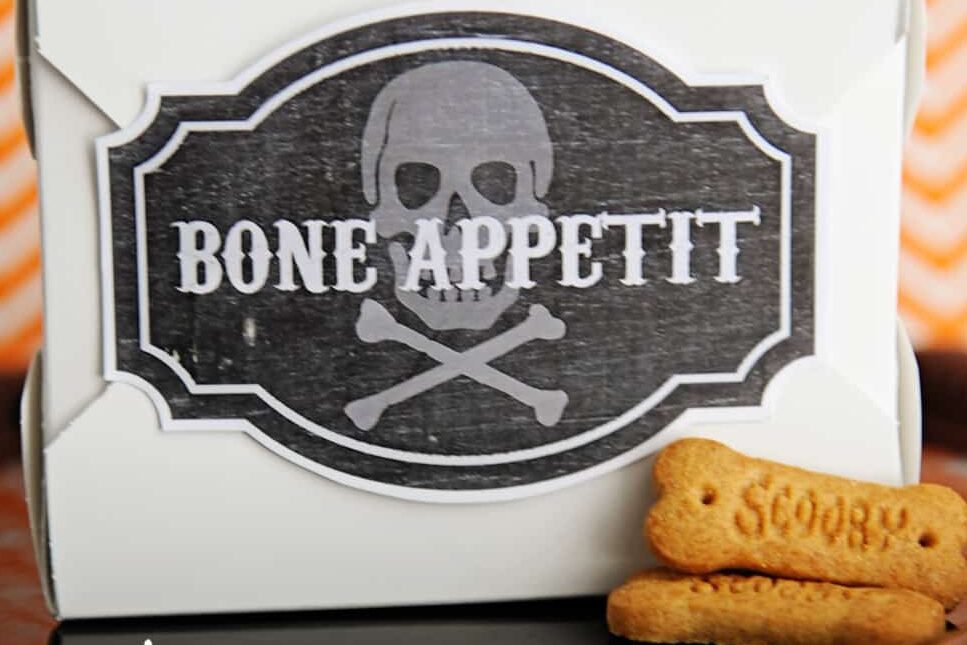 74. Halloween Cupcakes – These Halloween cupcakes are almost too cute to eat! Free printable included!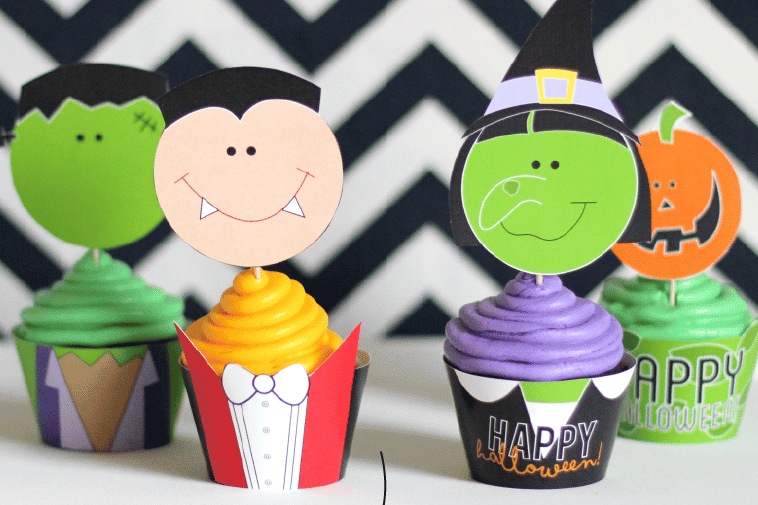 75. Monster Cookies – These monster cookies are the perfect treat to share around Halloween.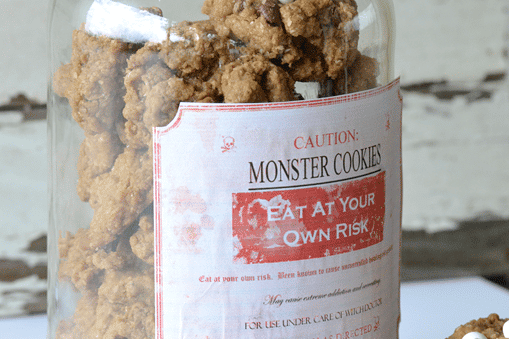 76. Spider Eggs – White Sixlets make the perfect spider eggs for this cute and creepy Halloween gift.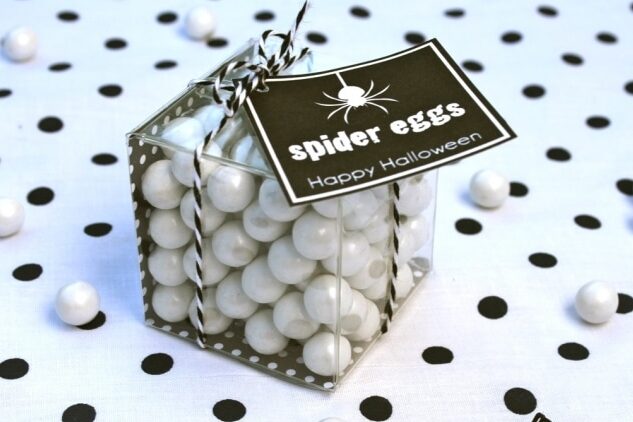 77. Happy Halloween From Your Peeps – Halloween peeps the ideal addition to this gift.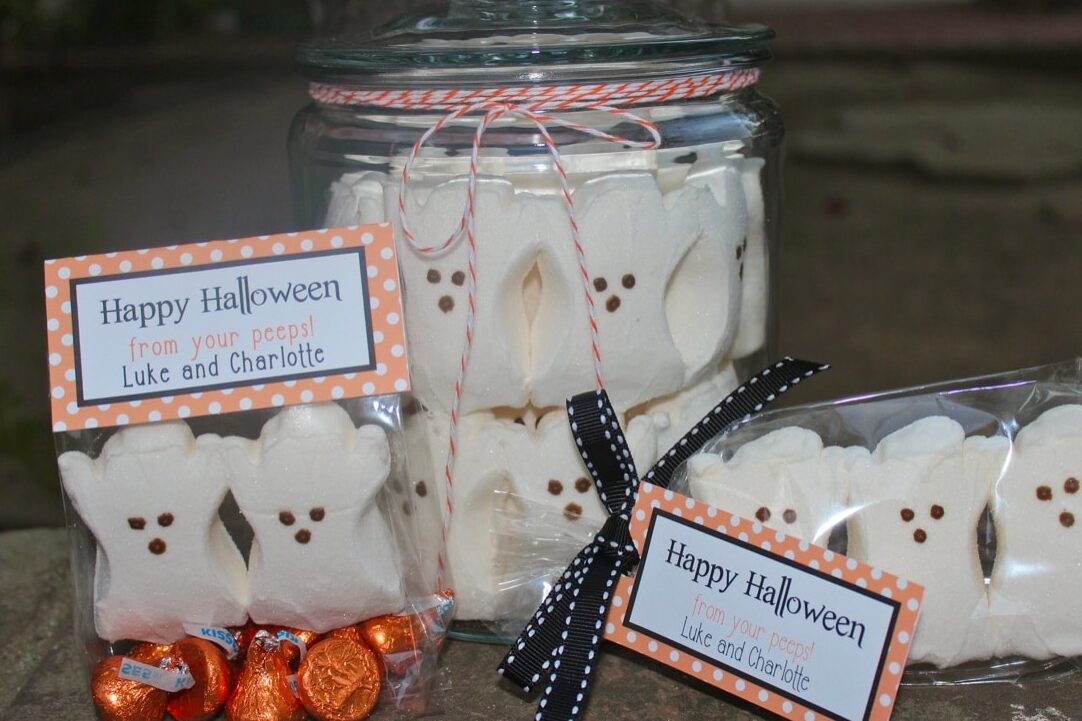 78. Pumpkin Soda – Just add a Jack-O-Lantern face to a bottle of orange soda for a totally cute and easy gift.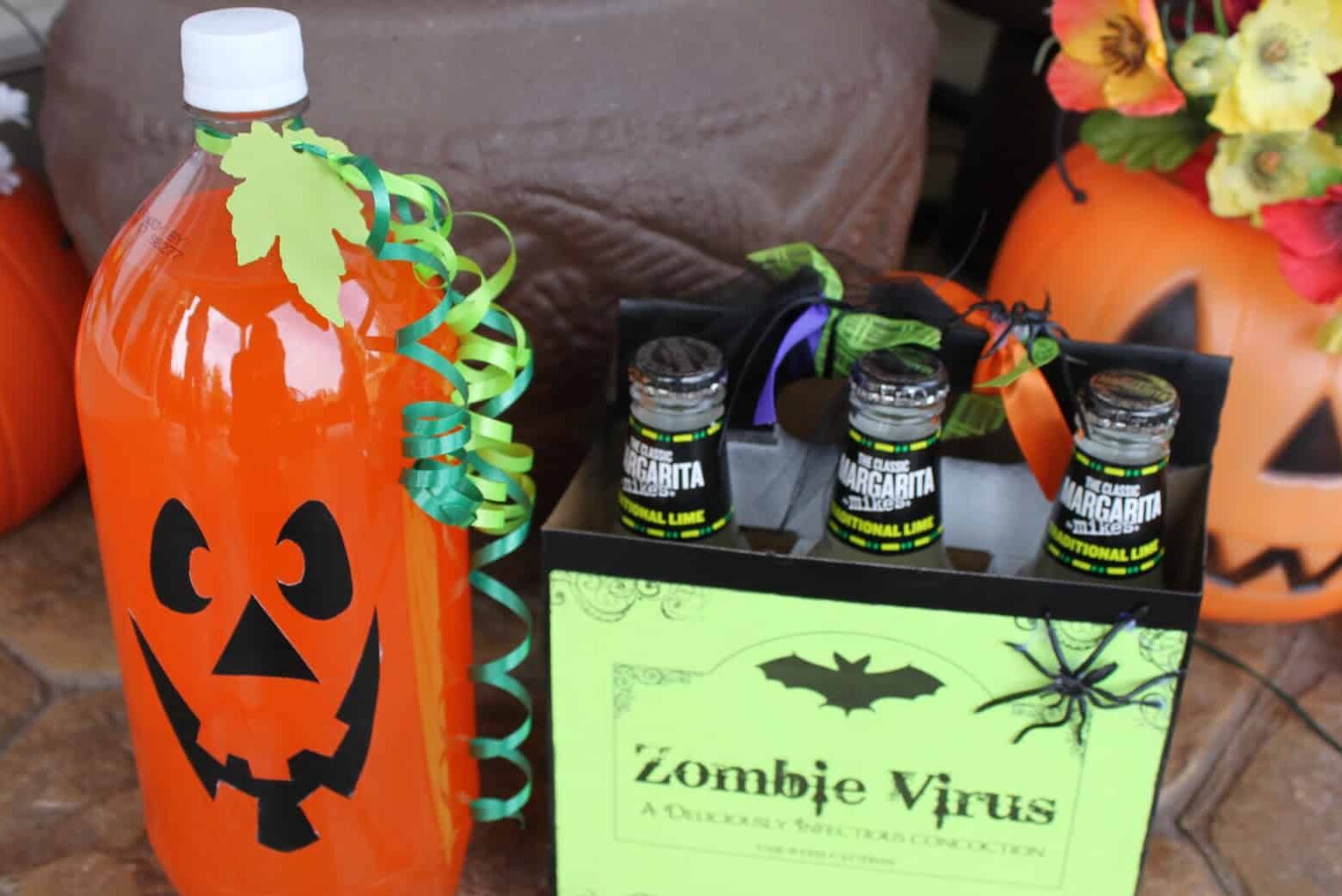 79. Witches Brew – Transform a bottle of soda into witch's brew with this cute label.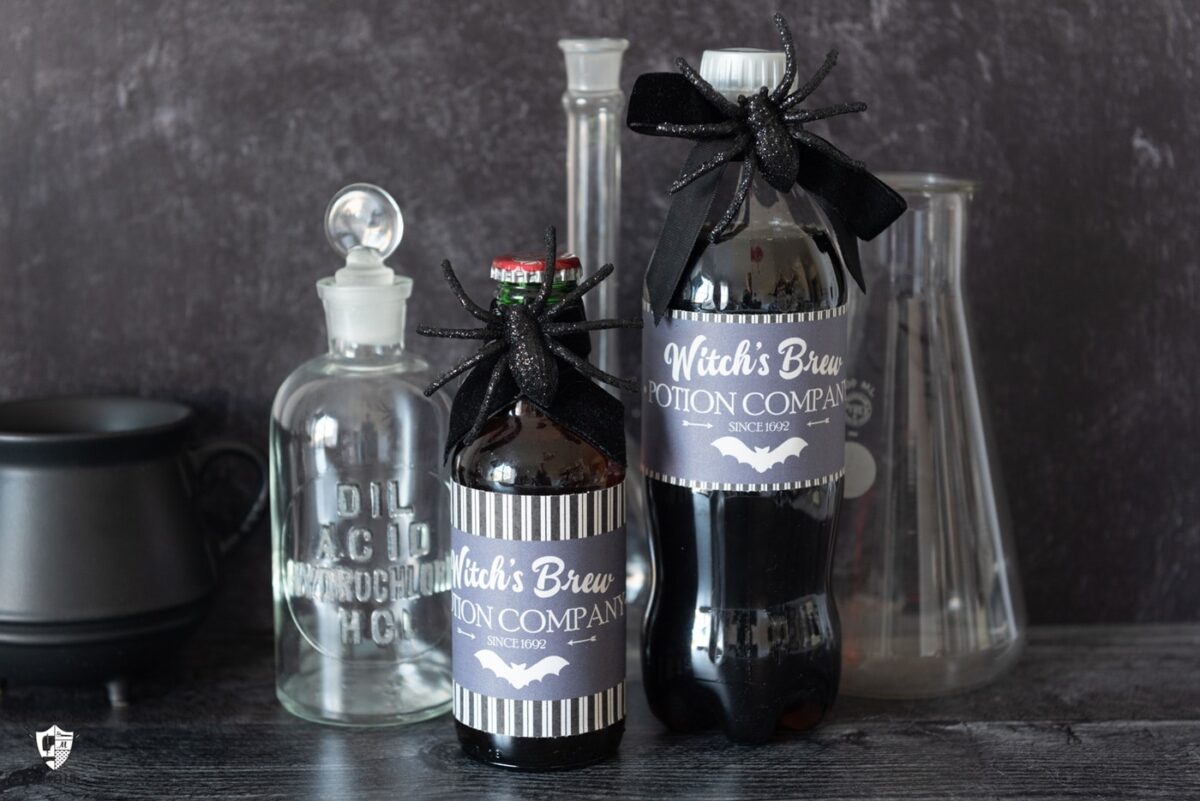 80. Witch Broomstick Candy Treat Bag – We can't get over how cute and clever these witch broomstick candy treat bags are.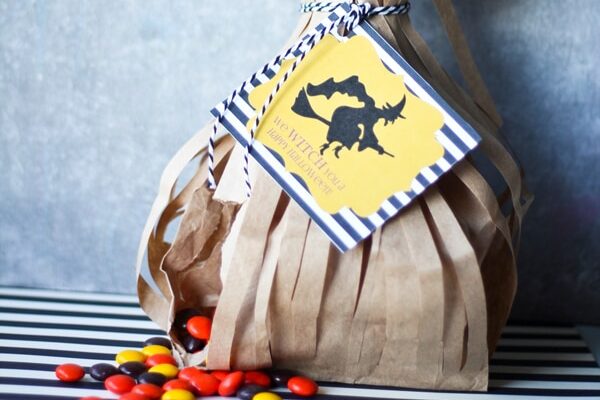 81. Halloween Paper Sack Gift Bag – Run a paper bag through your printer to make these fun gift bags!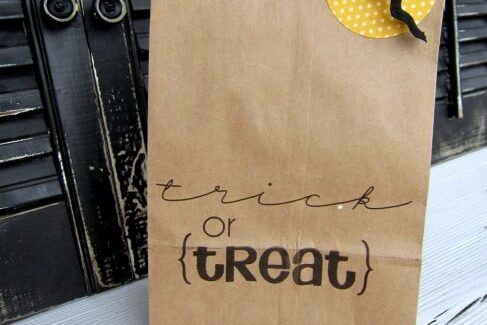 Spooky Treats for Teachers
These Halloween gifts for teachers are simply spooktacular and are a great way to show them a little extra love!
82. Germs are Scary – Attach the downloadable tag to some cute Halloween soaps for some sweet-smelling Halloween gifts for teachers.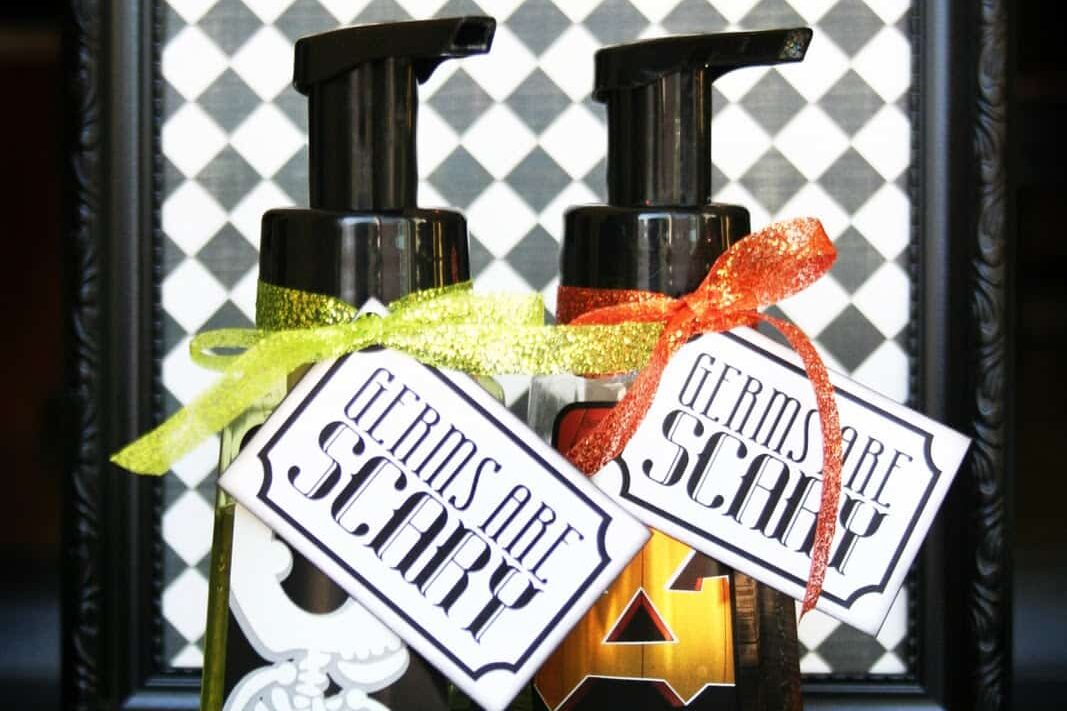 83. Scare Up Some Good Clean Fun – Here's another fun printable tag to tie onto Halloween soap. Too cute!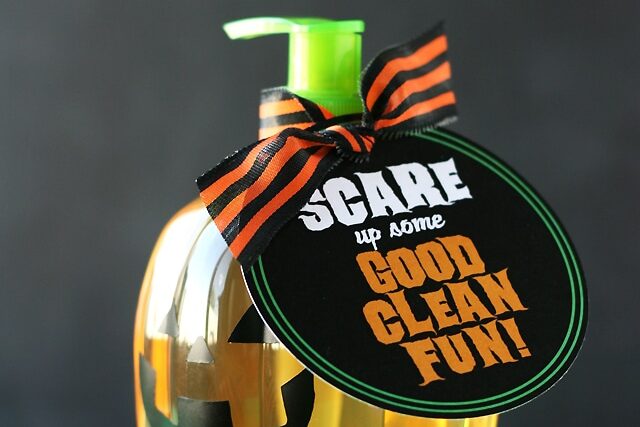 84. Spooktacular Teacher – Let your child's teacher know that he/she is spooktacular with this great idea.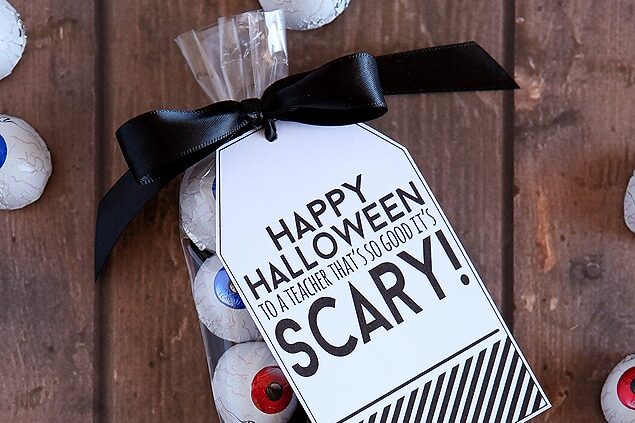 85. Let Me Give You a Hand – Fill up a plastic glove with Halloween treats for a clever and creepy present!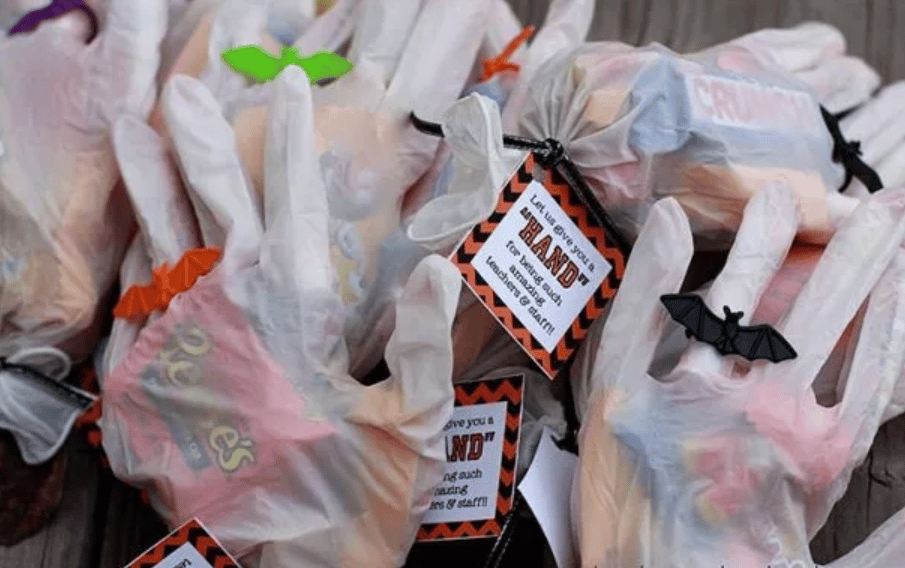 86. No Tricks Just Treats Jar – Simply fill up a mason jar with your choice of sweets and attach the darling printable label for some Halloween gifts your teachers will love.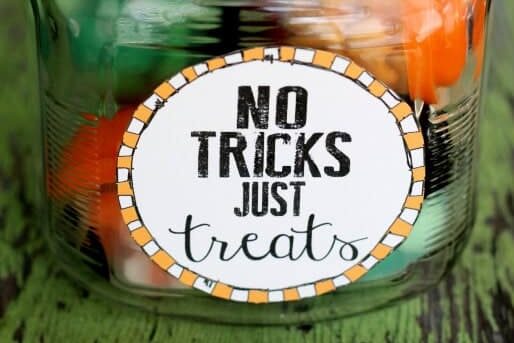 87. Twix or Treat – How clever is this?! The idea also works well with full-size or miniature Twix bars.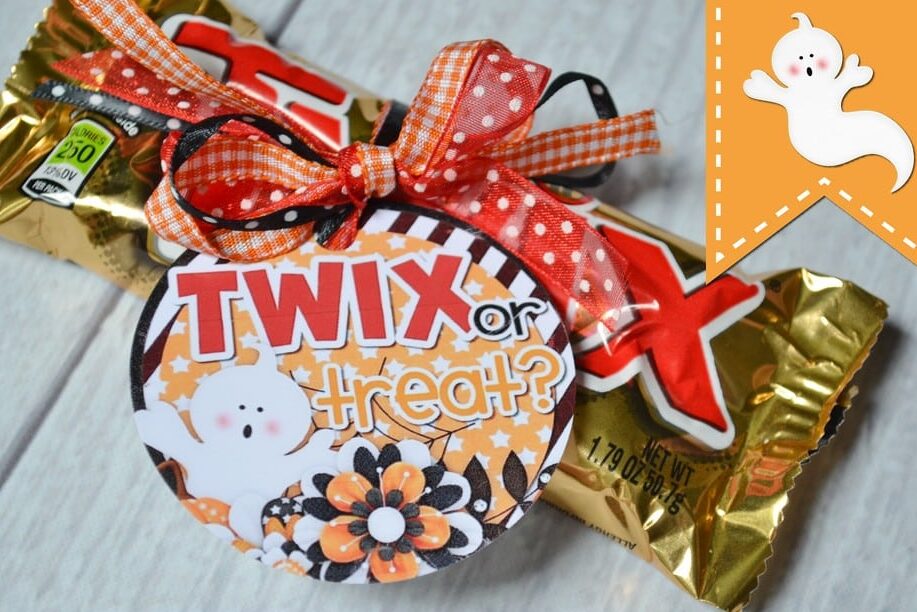 88. Halloween Mason Jars – These Halloween mason jars are absolutely darling and are so simple to make!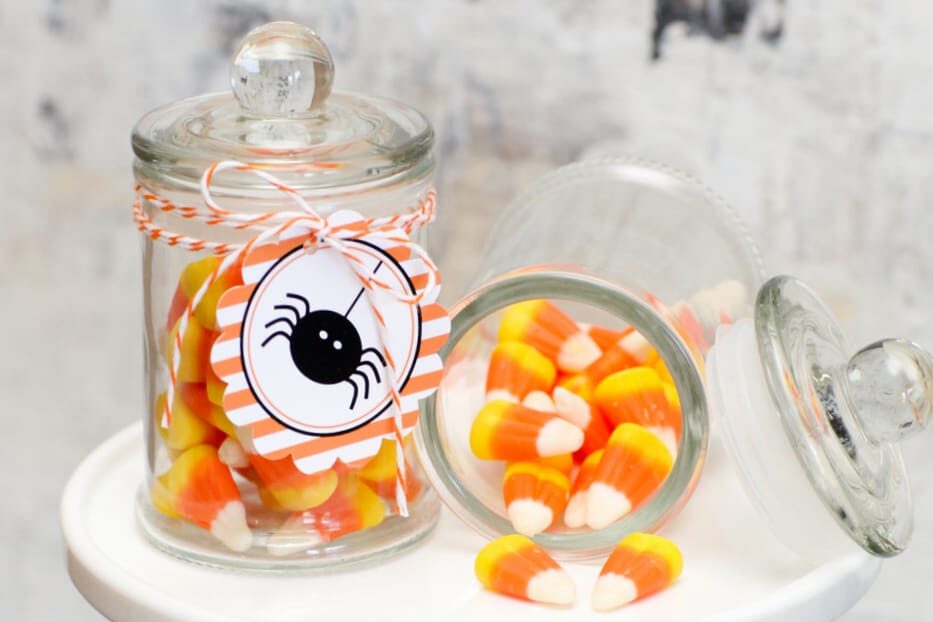 89. You are Boo-tiful – Attach these printable labels to some lotions and pop them in a cute plastic cauldron!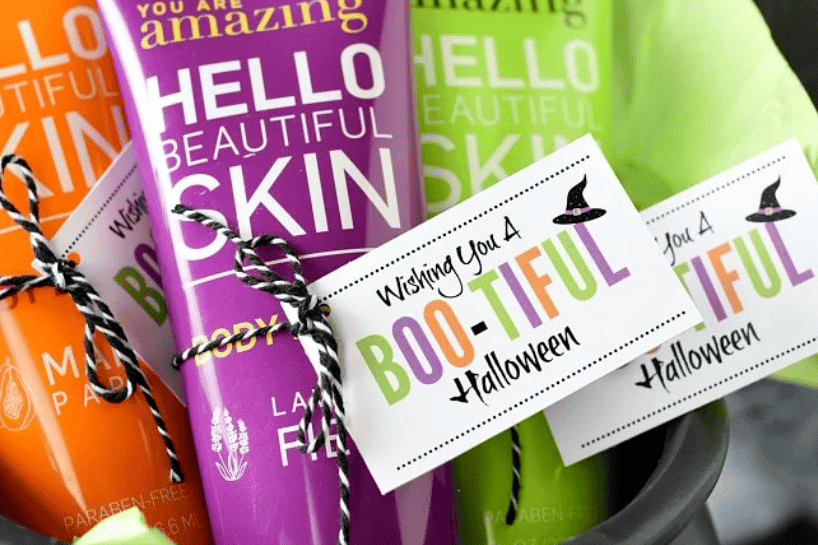 90. Harvest Chex Mix – Whip up this Chex mix and add one of the printable Halloween gift tags included in this post. So tasty!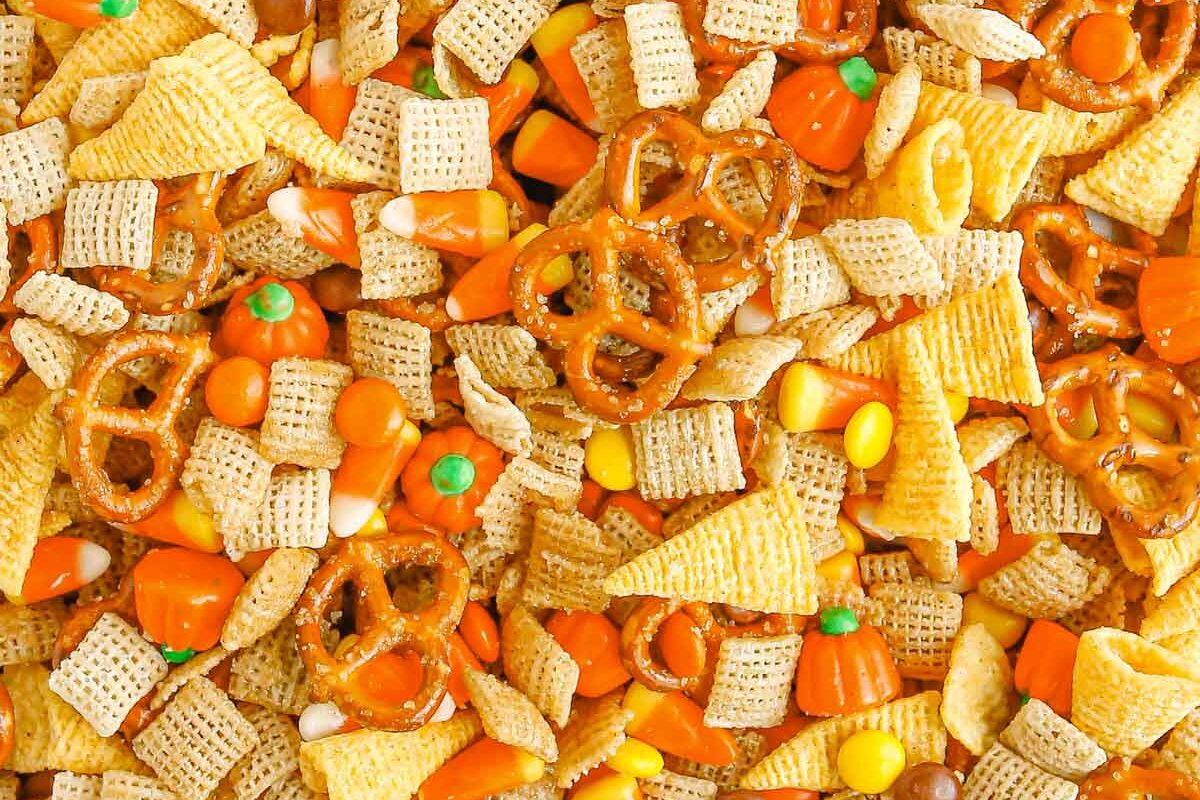 91. Halloween S'mores Bars in a Jar – Don't the ghost peeps look fun in this S'mores-in-a-jar gift?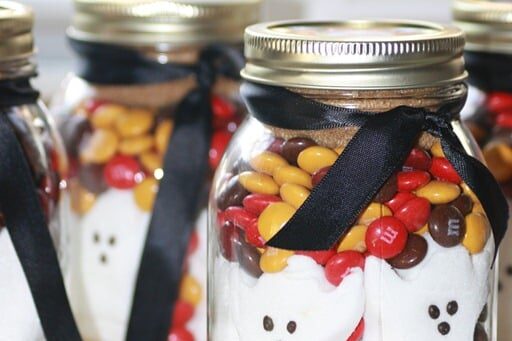 92. Pumpkin Pops – These pumpkin pops are simply too cute for words!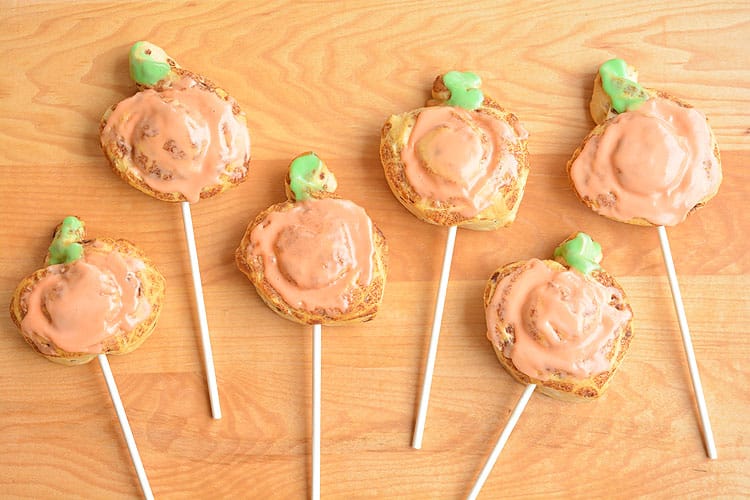 93. Pumpkin Halloween Mug – Let the kids make their own pumpkin Halloween mug for their teacher. You won't believe how easy it is to do!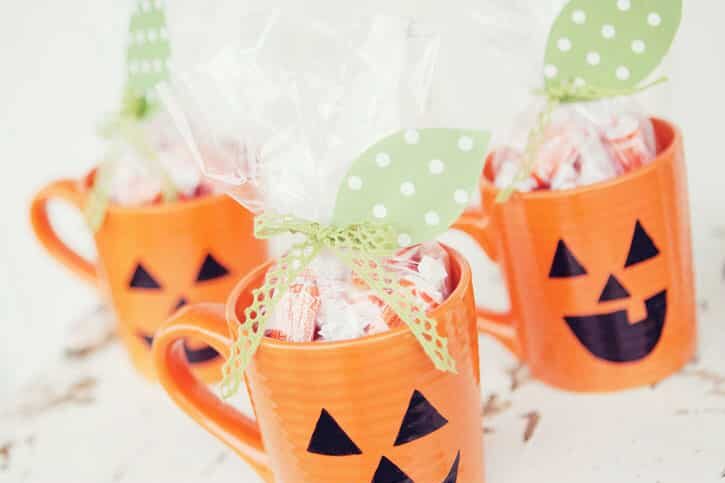 94. Halloween Survival Kit – Halloween can be a chaotic time for teachers so try gifting them a fun survival kit!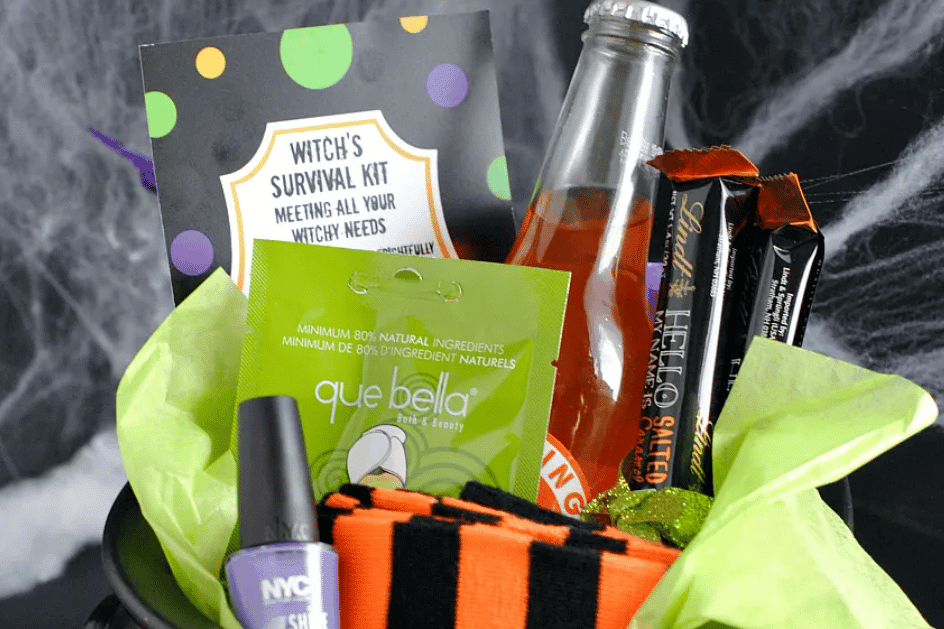 95. DIY Pumpkin Jar – These DIY pumpkin jars are one of our favorites! They're simple and chic, and you can fill them up with whatever gifts you choose.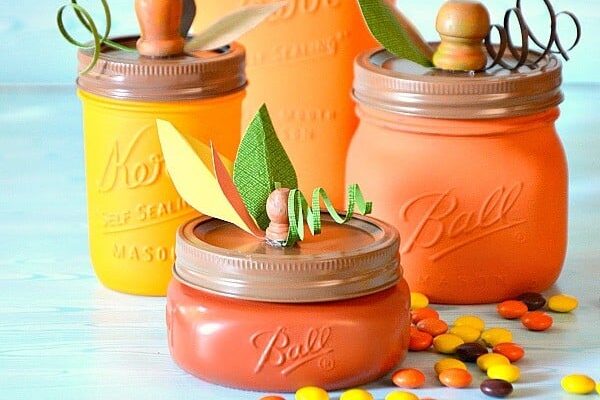 96. Witches Whittled Wands – Teachers can always use more pencils (aka, Witches Whittled Wands). That's why they'll love these Halloween gifts.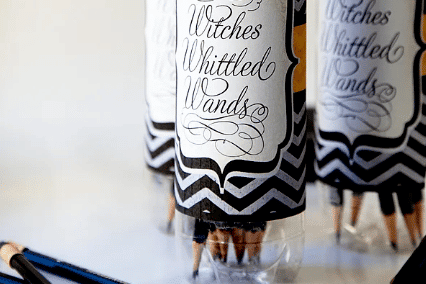 97. Smell My Feet – This cookie mix in a jar makes for a perfect quick and easy Halloween gift.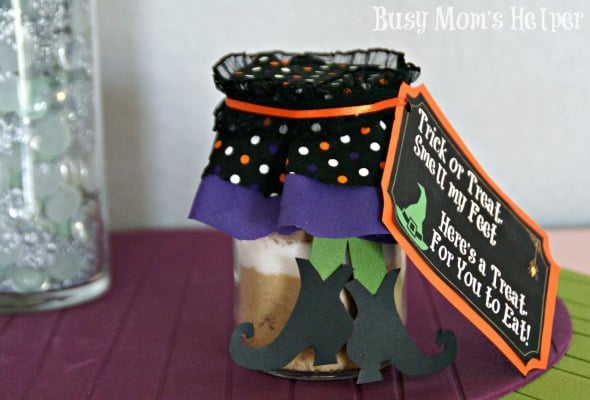 98. Monster Mints – Use these printable labels to make your own monster mints for the teacher in your life.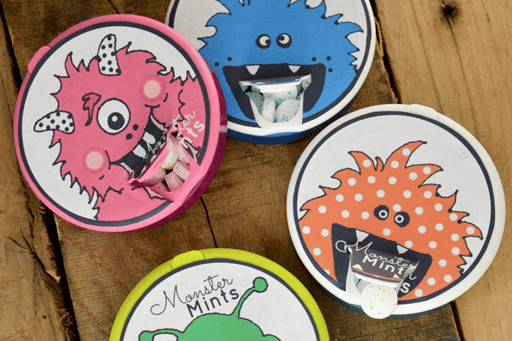 99. White Chocolate Ghosts – How cute are these white chocolate spoon ghosts? The best part is that they can be thrown together in a jiffy!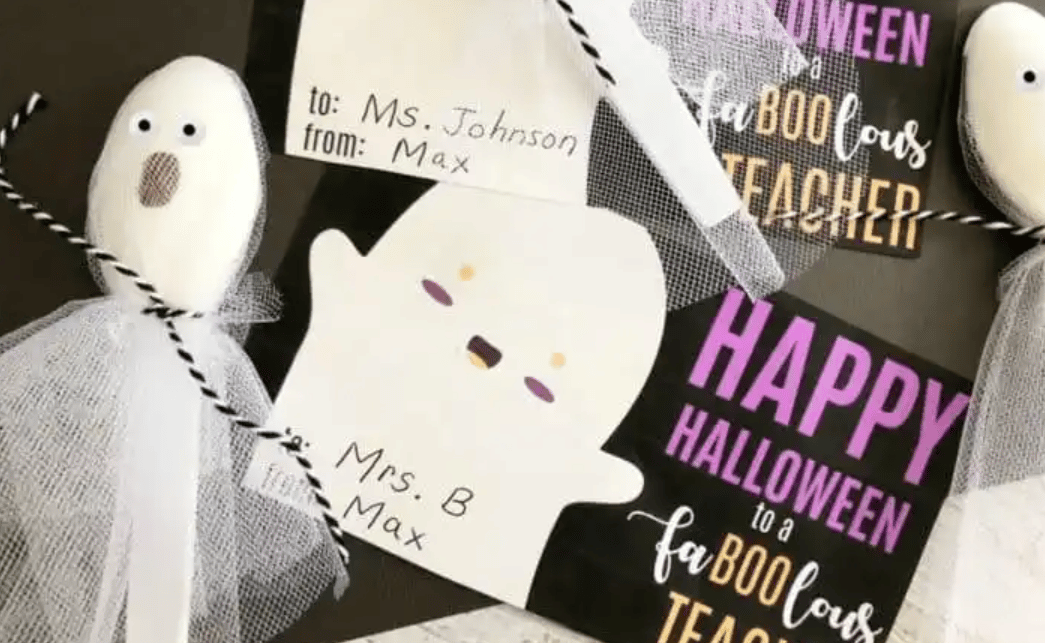 100. Just Treats – This gift tag is absolutely gorgeous and can be used along with anything you wish!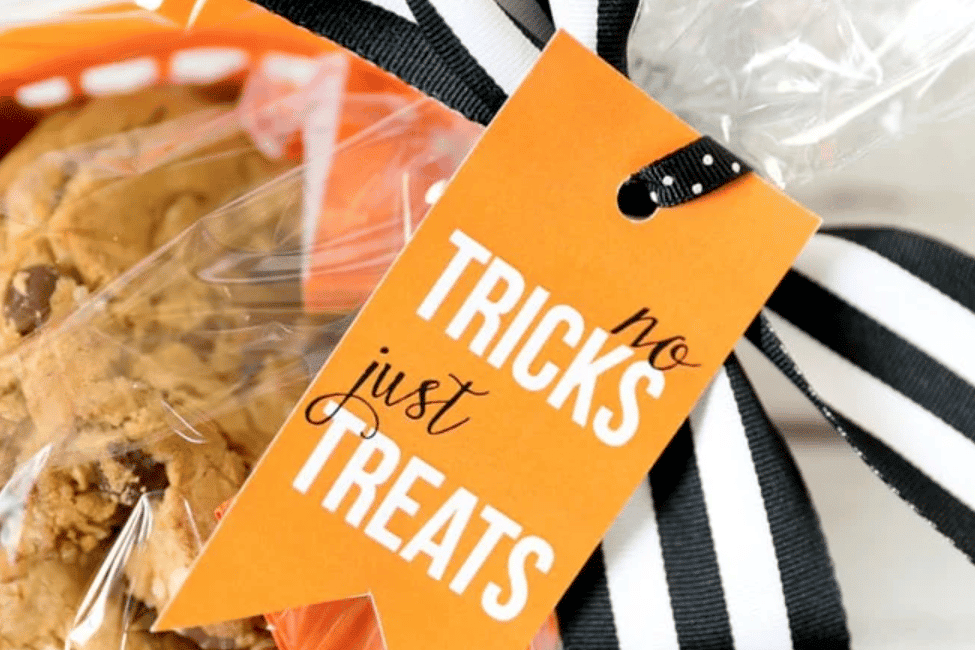 101. Caramel Apple Kit – Add some apples and caramels to a Halloween bucket and voila–you have your own caramel apple kit that makes for a truly tasty gift for teachers!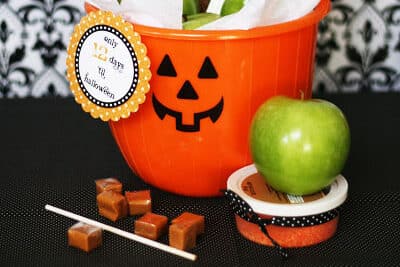 Is that an amazing list of Halloween gifts or what?! For even more Halloween fun, be sure and check out our list of 50 Fun Halloween Foods and 101 Creative Halloween Costumes.