THROW THE BEST ST. PATRICK'S DAY PARTY
You're in luck! You've stumbled across the absolute best list of St. Patrick's Day party ideas to make this year extra special. Having a St. Patrick's Day party is the perfect way to celebrate with fun, food, and lots of colorful decorations!
There are so many fun things that you can do with a themed party… think rainbows, shamrocks, gold, leprechauns and of course … lots of green! Check out a few (okay, ONE HUNDRED) of our favorite St. Patty's Day ideas below!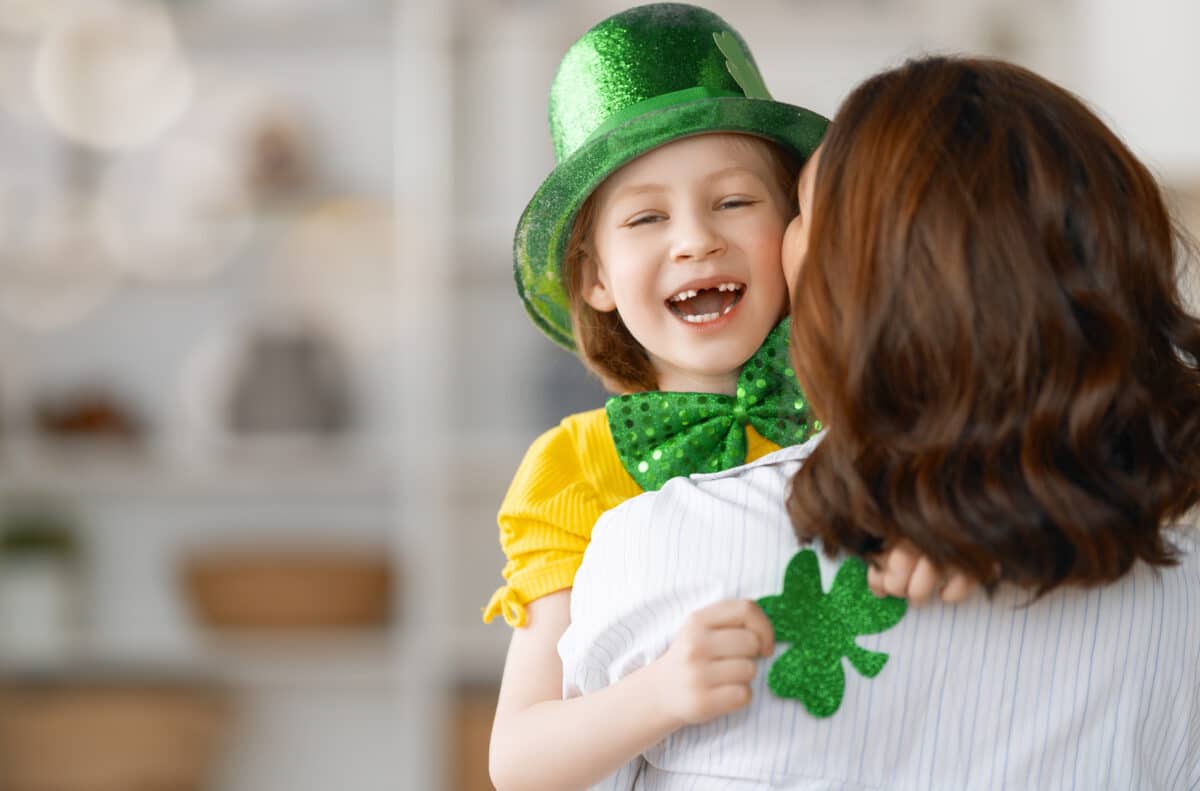 Disclaimer: This post contains affiliate links. To learn more about 'em, click here.
To make it easier to find what you're looking for, we've separated these magical ideas into 6 categories:
Table of Contents
Note: some of these ideas are too cute to resist. If you keep reading, you are GOING TO WANT to throw your own party. You've been warned!
12 GREEN SNACKS FOR ST. PATRICK'S DAY
One of the best things about throwing this kind of themed party is the fun St. Patrick's Day food! There are so many fun and delicious GREEN ideas. I want to try them all!
1. Avocado Fries– Wow! Not only do these look great, but they sound delicious. AND they're dipped in a cilantro lemon dipping sauce. Yum.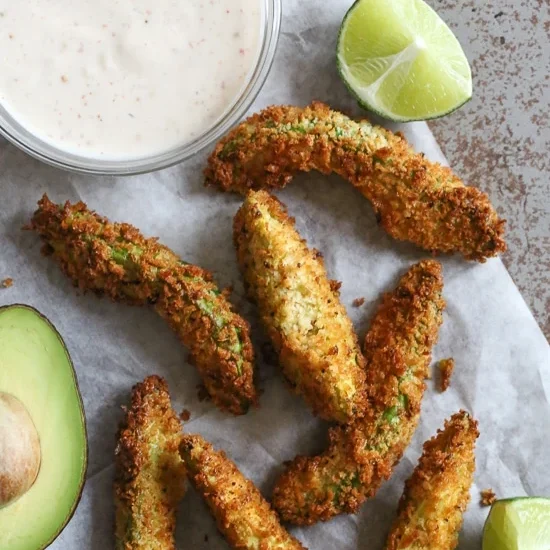 2. Shamrock Chips– Chips and dip are the perfect party treat, and these green shamrock chips are extra cute!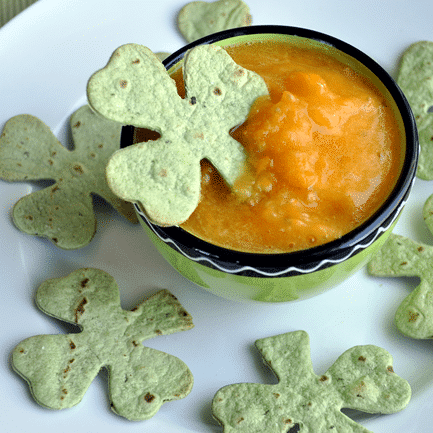 3. Green Pea Soup– This would be a great option for a dinner party. Mmmm.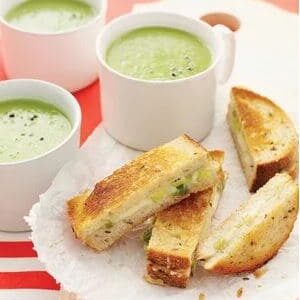 4. Spinach Quiche– This is a party favorite, and in a cute shamrock shape, it's sure to be a hit.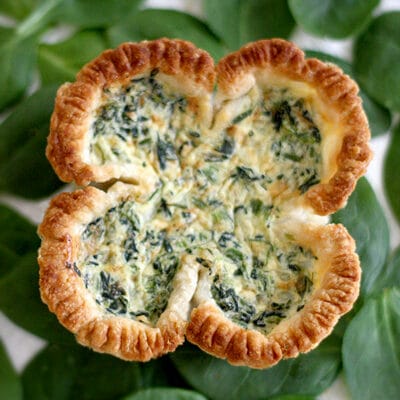 5. Cheese Crostini– What a sophisticated and delicious party snack!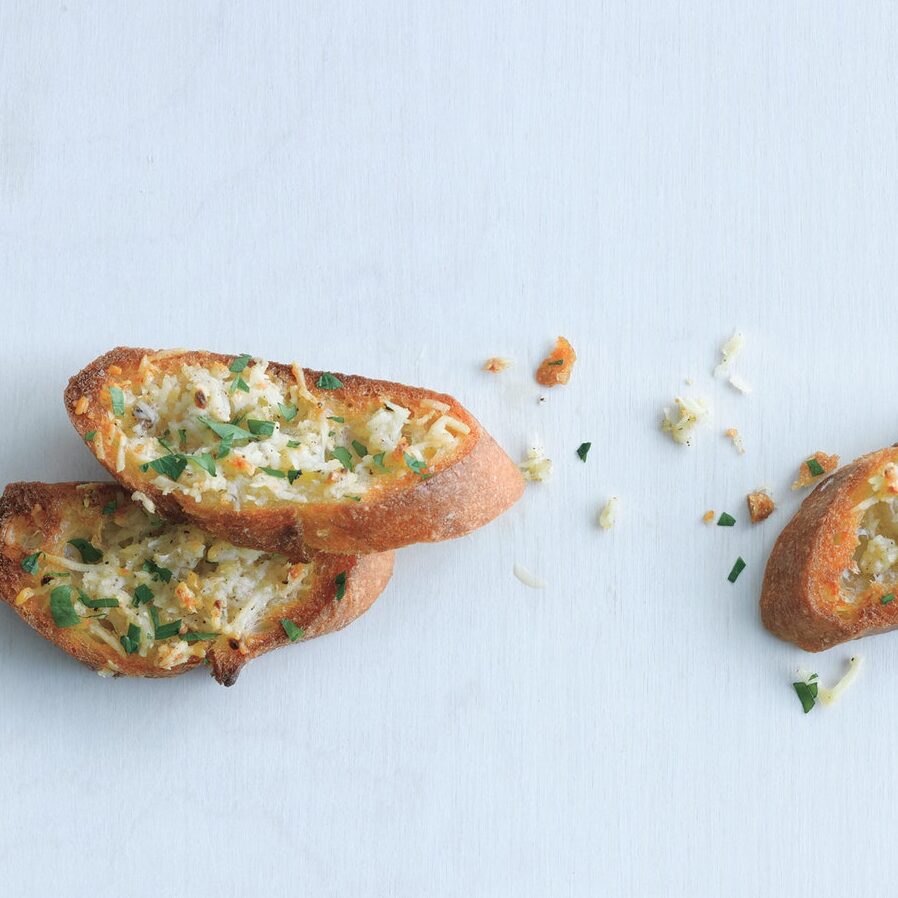 6. Guacamole Cups– Oh, man! This has got to be one of my favorite combinations ever! Guacamole in a chip-cup. Wow!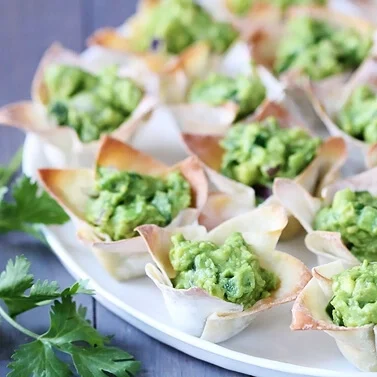 7. Melon Kiwi Jello– Layered jello desserts are delicious and pretty for a party.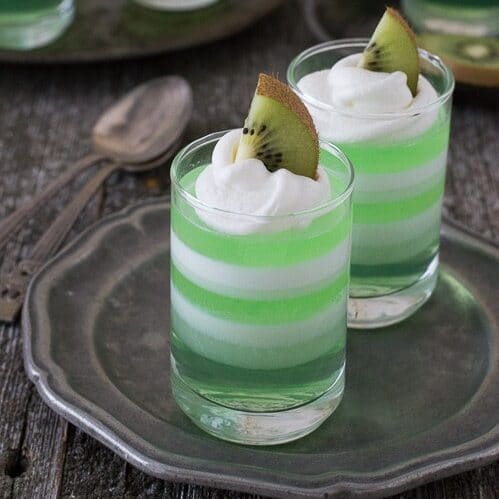 8. Healthy Fruit Skewers– You always need something healthy to balance out all the treats. Use bamboo skewers for these adorable snacks.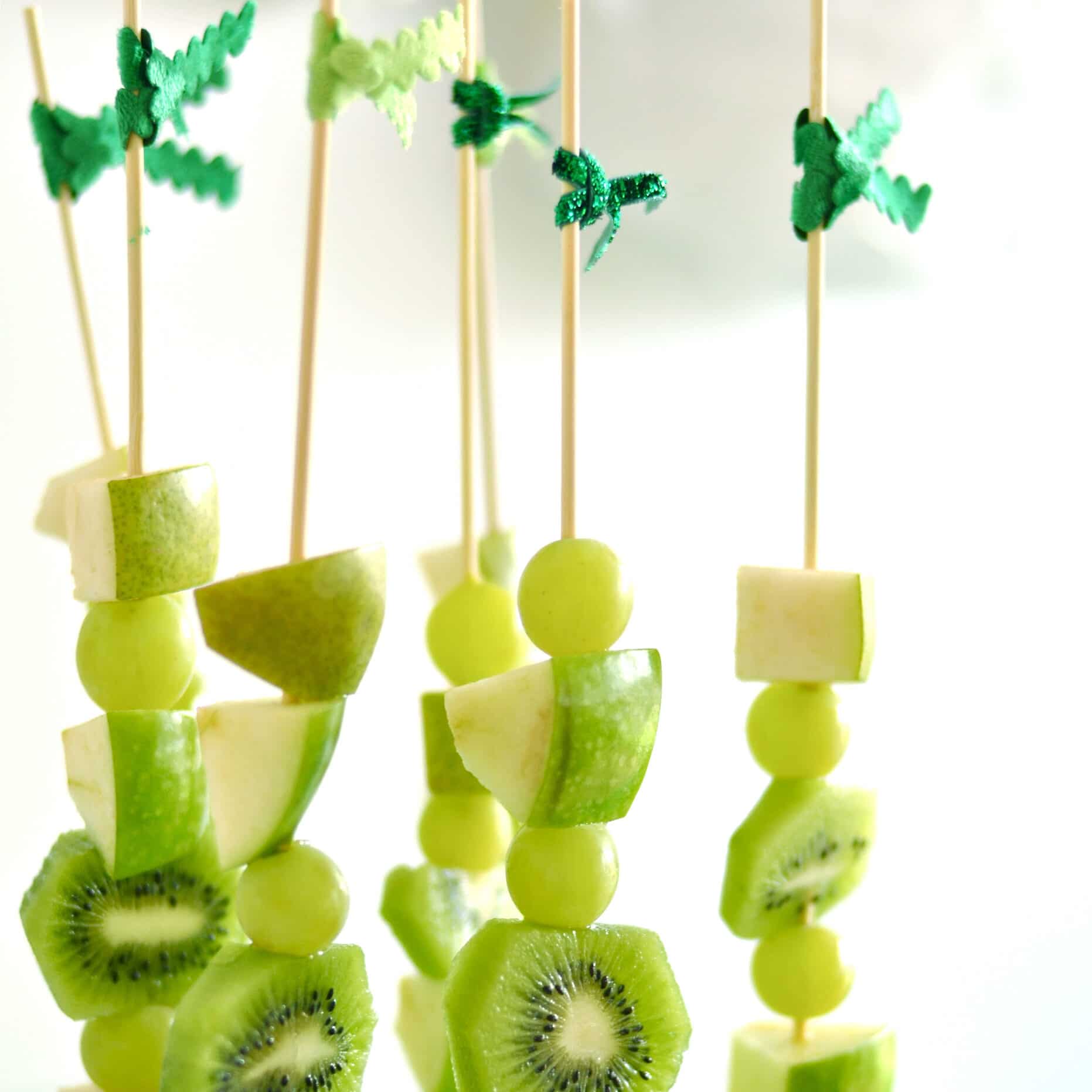 9. Avocado Dip– How perfect is this dip with the green veggies?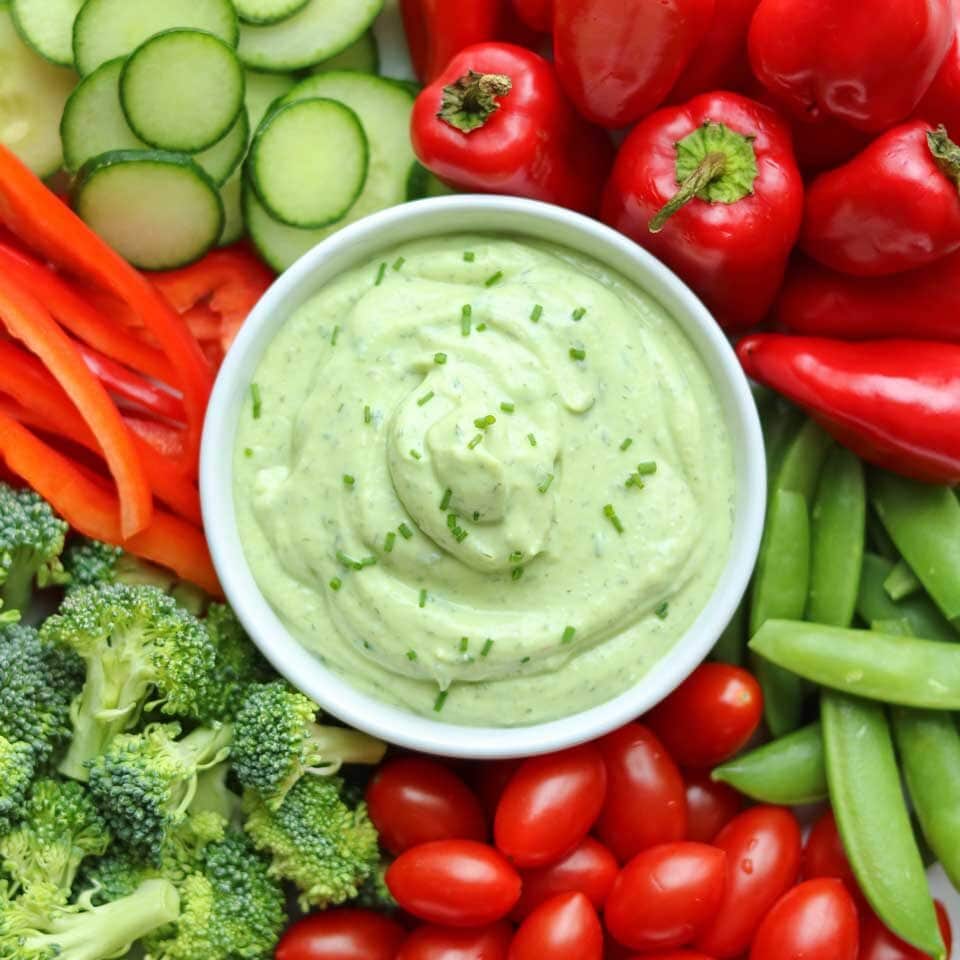 10. Pistachio Cheesecake Dip– I can't even imagine how good this must be! Bring on the party and ALL the sweet dips!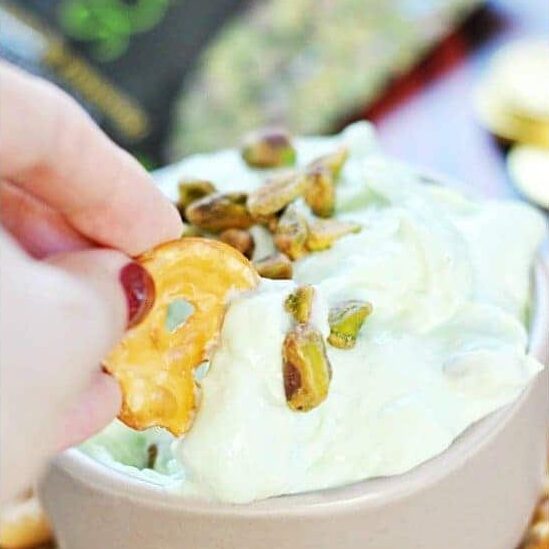 11. St. Patrick's Day Deviled Eggs– Deviled eggs are a party staple, and these look so festive with a little green food coloring.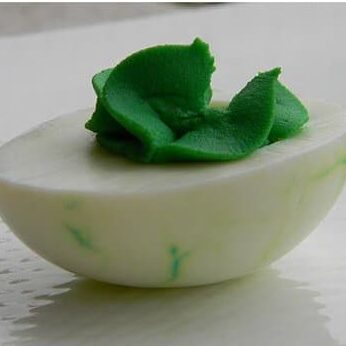 12. Leprechaun Granola– How fun is this little snack? It would be wonderful for a St. Patrick's Day brunch.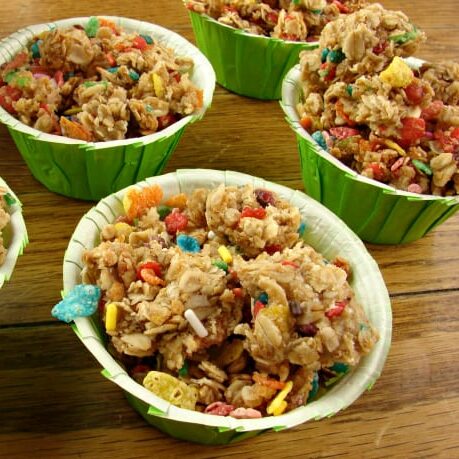 18 RAINBOW-THEMED FOOD IDEAS
When we're talking about St. Patrick's Day food, we can't forget all the awesome rainbow-themed treats out there. Everything looks SO pretty and delicious. The hard part is narrowing down which ideas to use.
13. Rainbow Frosting Cupcakes– These cupcakes are gorgeous, maybe even too pretty to eat! You could even use rainbow cupcake liners like these or these. Seriously, is there a more perfect St. Patrick's Day party food?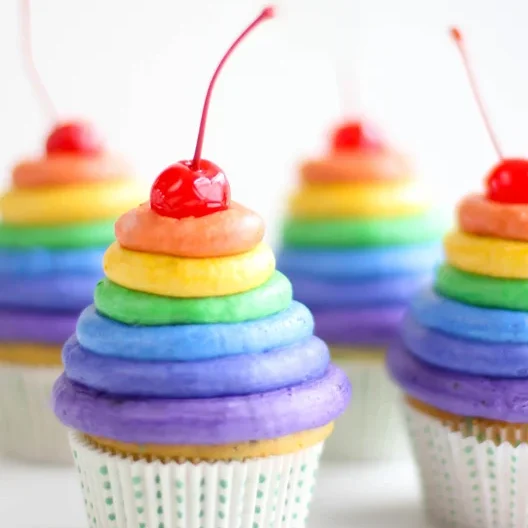 14. Rainbow Cake Pops– These cake pops look irresistible!! Try not to finish them before your guests arrive!!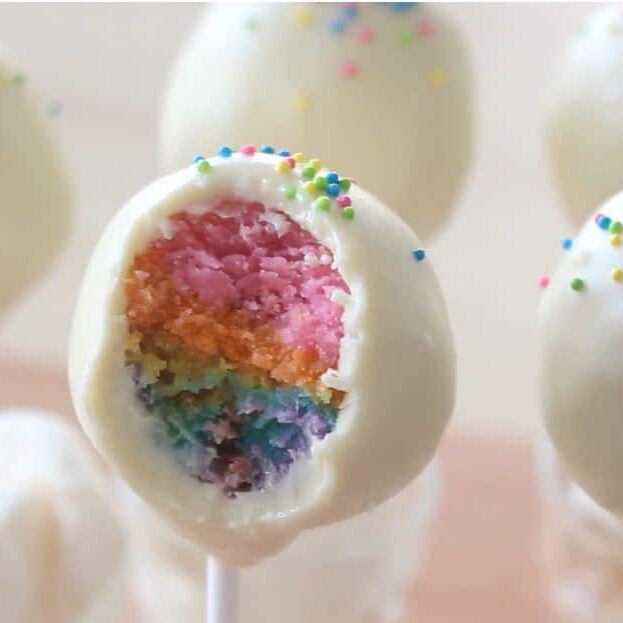 15. Rainbow Pancakes– Brunch anyone? These rainbow pancakes are delightful!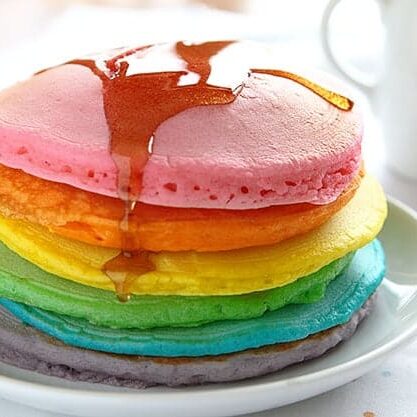 16. Rainbow Sprinkle Surprise– You have to go see what the surprise is inside these cute cups!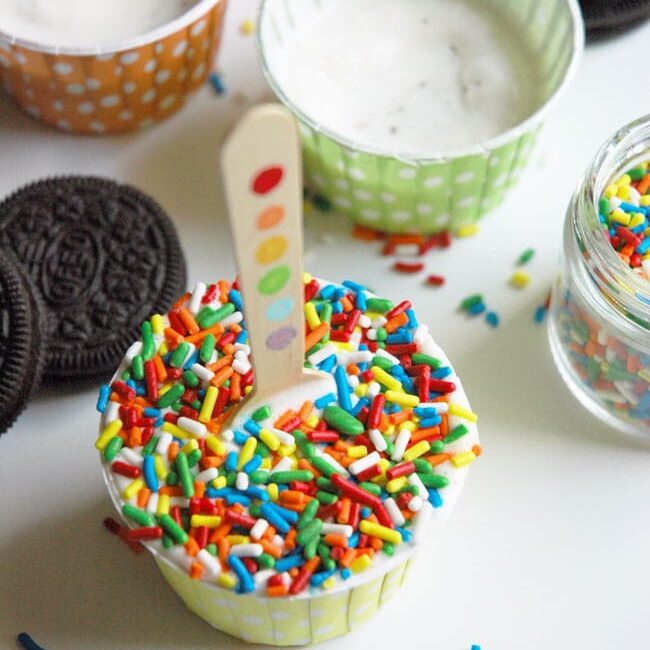 17. Rainbow Macarons– Aren't these the sweetest little cookies? I love those little clouds!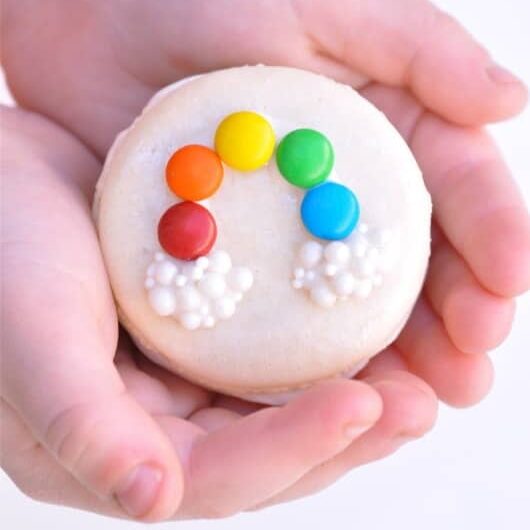 18. Rainbow Shamrock Chips– These pretty shamrock chips would go great at any St. Patrick's Day party!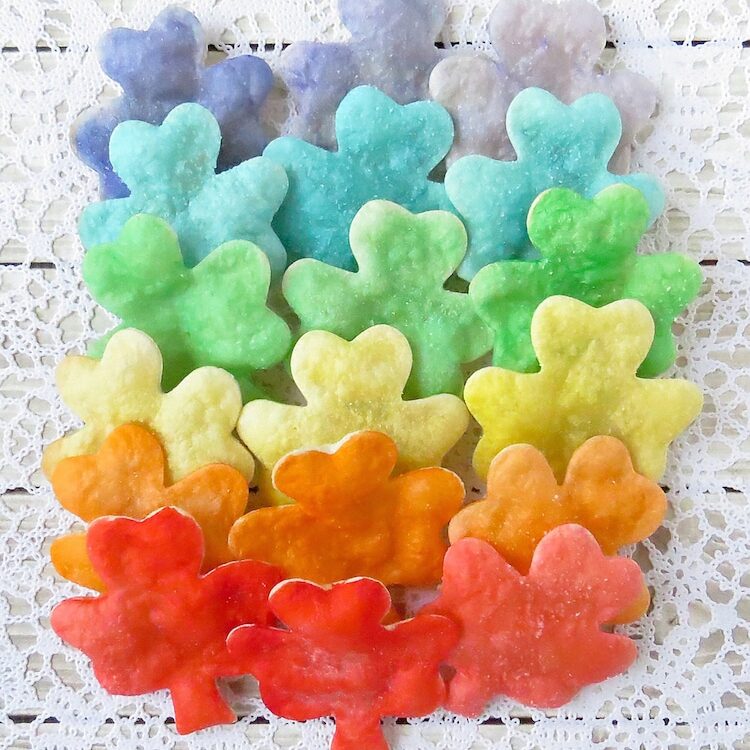 19. Rainbow Pretzel Wands– These are beautiful and, as a bonus, are super easy to make.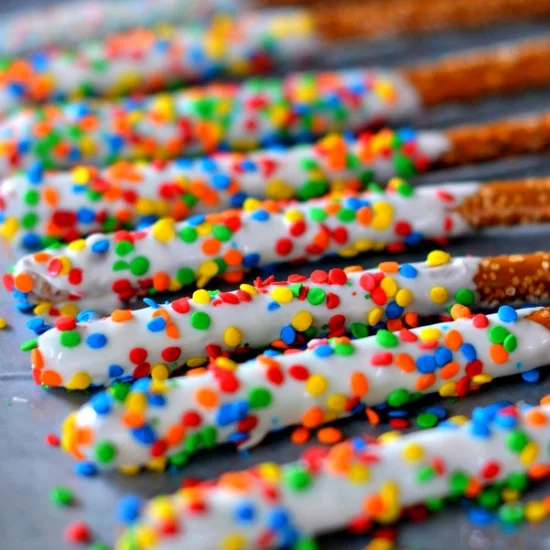 20. Rainbow Bread– This bread looks enchanting! I know this would make the cutest sandwiches on St. Patrick's Day.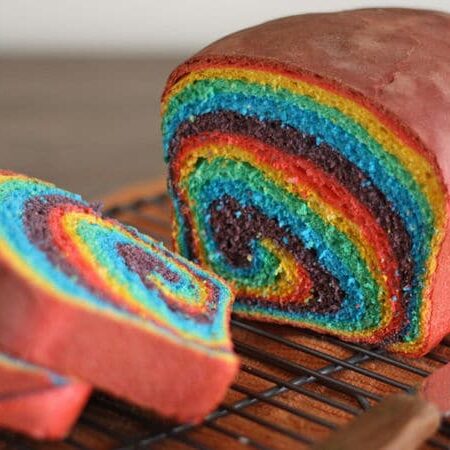 21. Rainbow Trix Krispie Treats– A fun, colorful alternative to the traditional Rice Krispies Treats using this much-loved sugary cereal.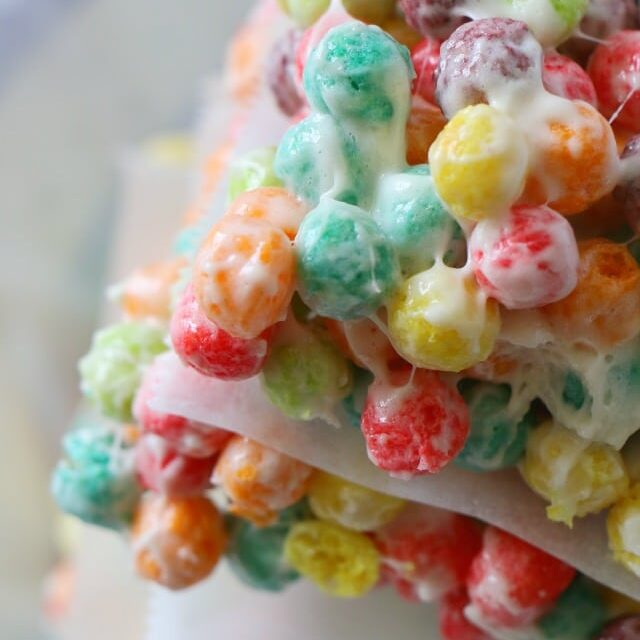 22. Rainbow Donuts– Another great rainbow-themed treat for a brunch. Who doesn't love a good donut?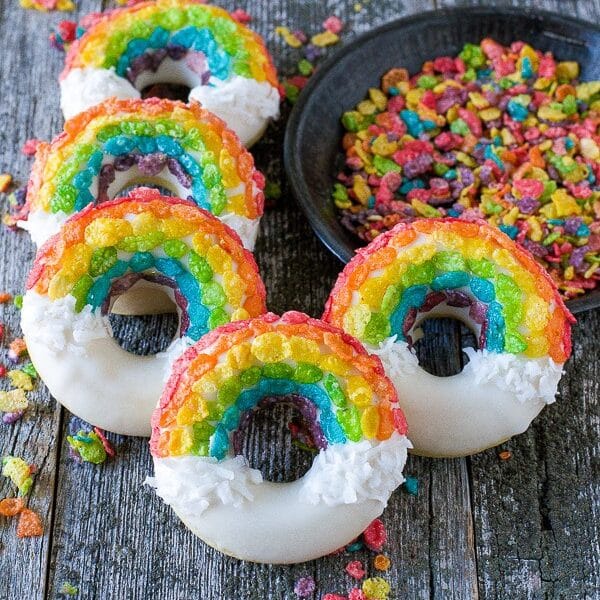 23. Rainbow Fruit Pizza– This is a somewhat healthy treat because of all the fruit. Okay, not really … but it looks like it's totally worth the calories!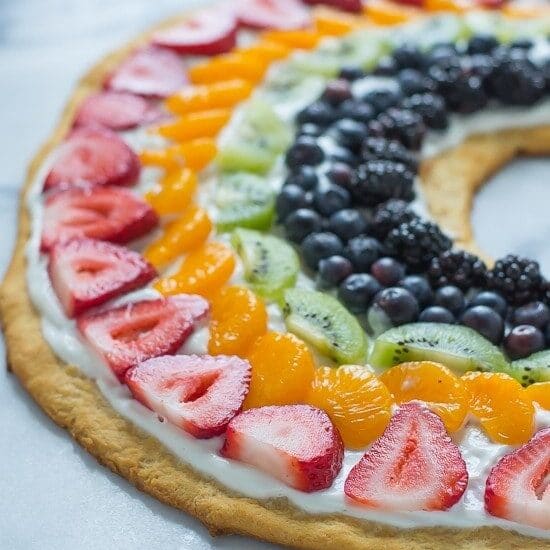 24. Rainbow Cheesecake– If you are a sucker for cheesecake like I am, then this SHOULD be on your baking bucket list. Don't forget your cheesecake pan!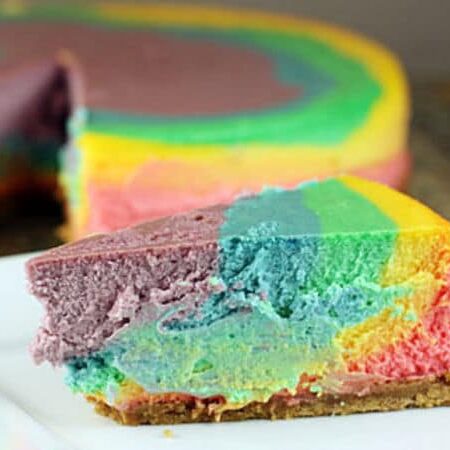 25. Taste the Rainbow Jello– Jello, anyone? We've got all the flavors in this sweet dessert! These cups are plastic and perfect for little hands.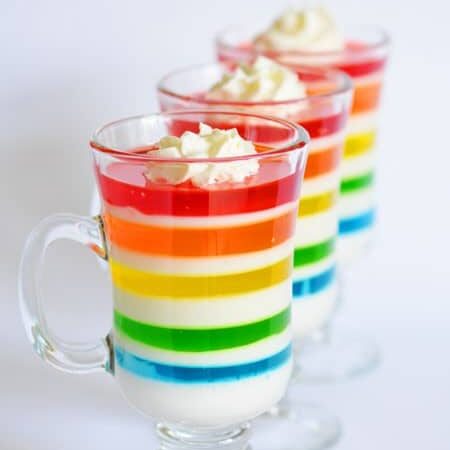 26. Rainbow Cupcakes– Okay, this is one of the most adorable cupcakes I've ever seen. Wouldn't this make the perfect centerpiece for your St. Patrick's Day party?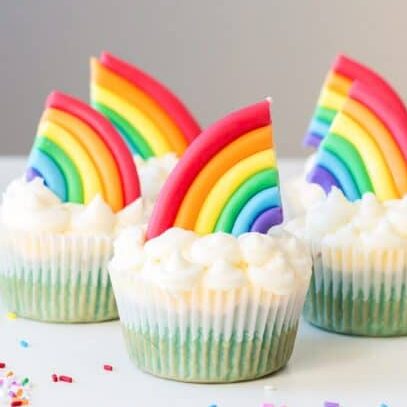 27. Rainbow Cookies– These cookies are picture perfect and would make a colorful addition to any party!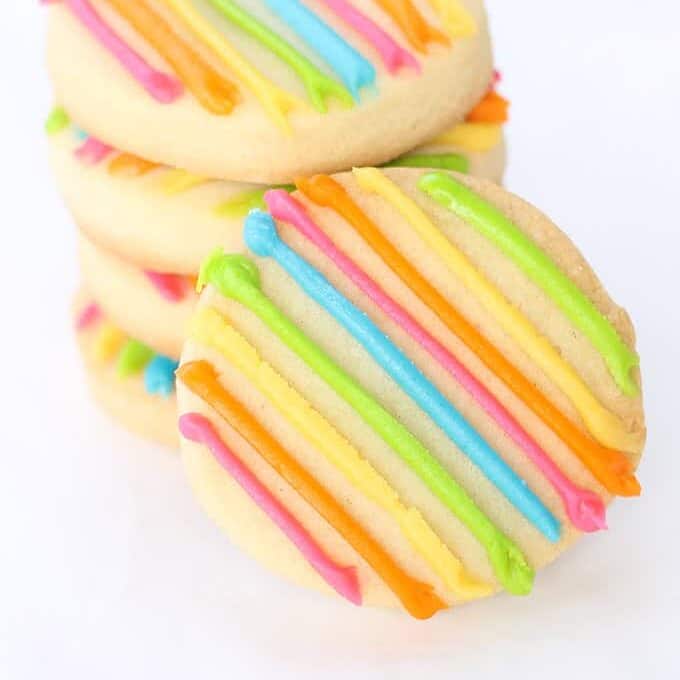 28. Rainbow Rice Krispie Drizzle– This is a sweet and unique twist on a Rice Krispies Treat.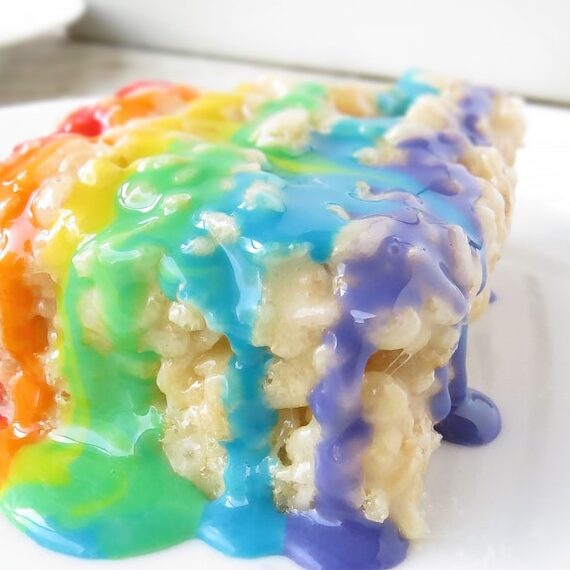 29. St. Patrick's Day Gift Bottle– Grab a couple of bottles and make your own little rainbow gifts!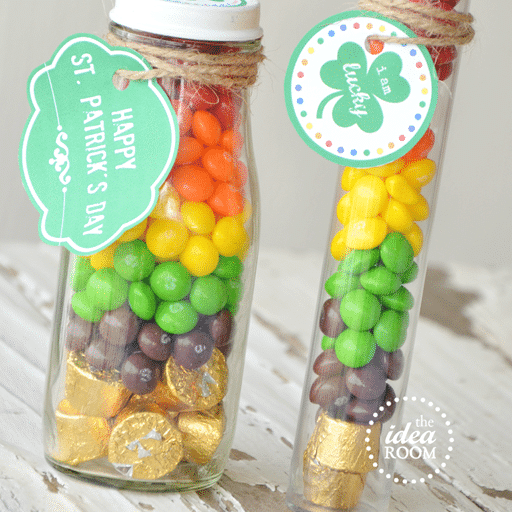 30. Banilla Sandwich Cookies– Ooh, I just love mini treats (because you can eat ten times as many of them!). These sandwich cookies are filled with creamy goodness and covered in sprinkles!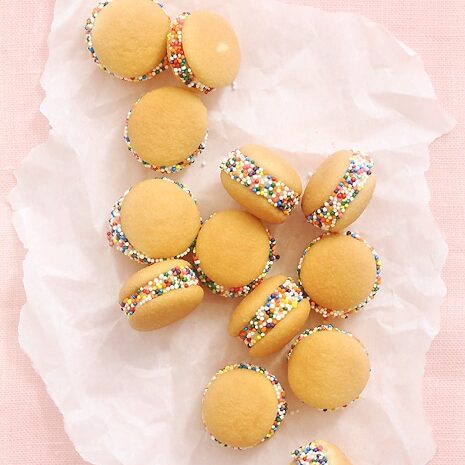 18 ST. PATRICK'S DAY PARTY TREATS
Are you looking for slightly more elegant St. Patrick's Day food ideas, maybe for an adults-only party? You'll want to try some of these unique and tasty treats!
31. Andes Mint Thumbprint Cookies– I love how elegant these cookies look with the little chocolate ganache and an Andes mint on top!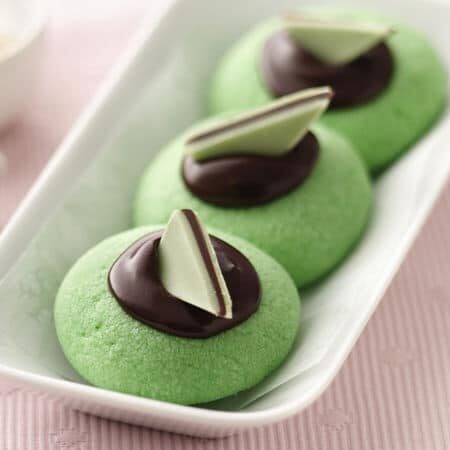 32. Chocolate Mint Pinwheel– Have you tried a pinwheel cookie yet? Mint and chocolate make the perfect flavor combination.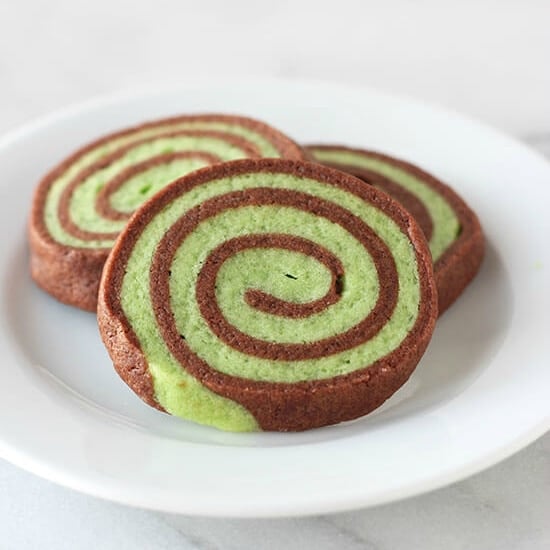 33. Mint Chocolate Meringues– Light and fluffy meringues are a great party treat.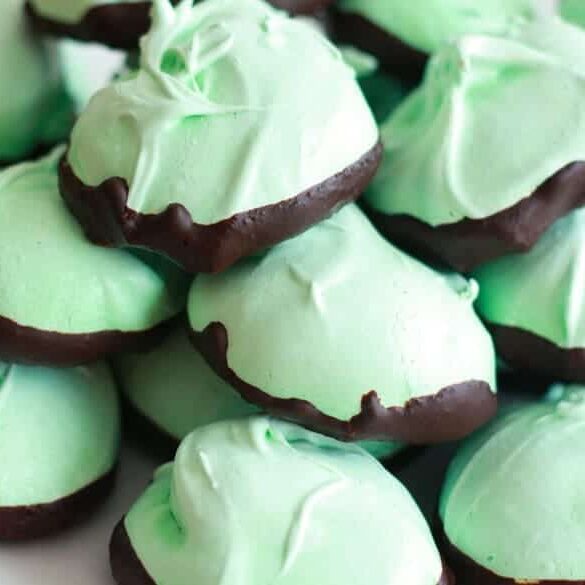 34. Thin Mint Truffles– Bite-size, minty-chocolate goodness.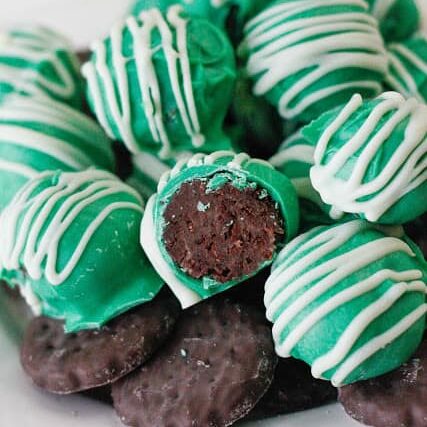 35. Thin Mint Cupcakes– A cupcake with ganache, frosting, a thin mint cookie, AND sprinkled with chocolate? Yes, please!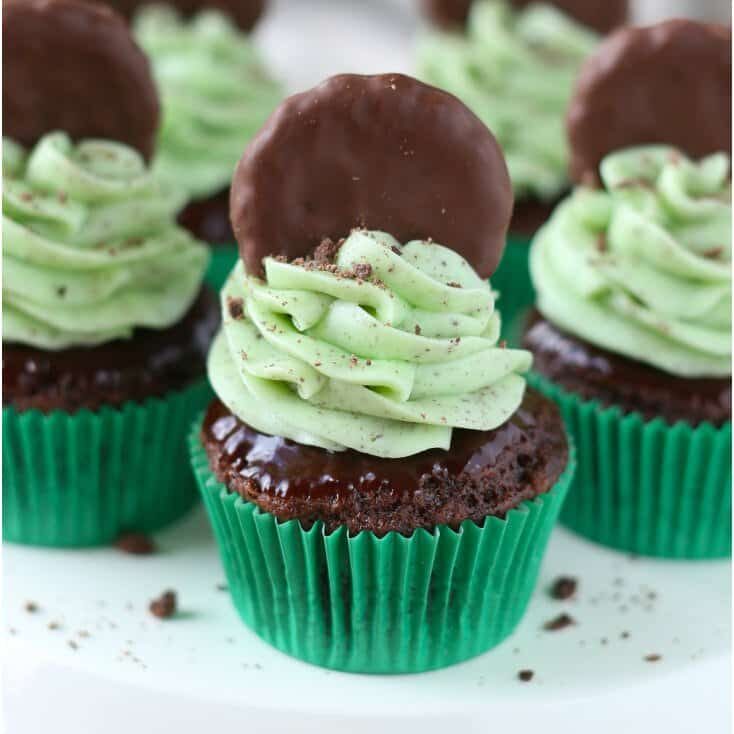 36. Mint Chocolate Fudge– This fudge looks to die for! Seriously love chocolate fudge with a little bit of mint.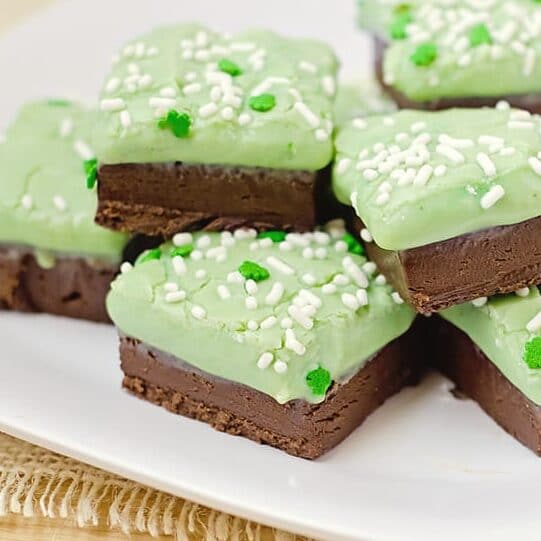 37. Mint Brownies– This is comfort food at its best!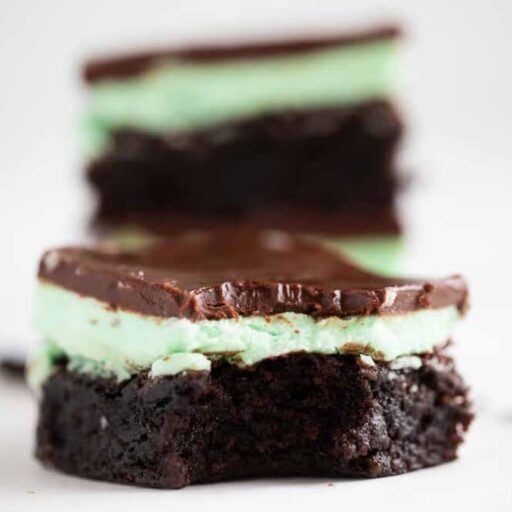 38. Shamrock Juice– This green juice garnished with apple slices will be a real hit!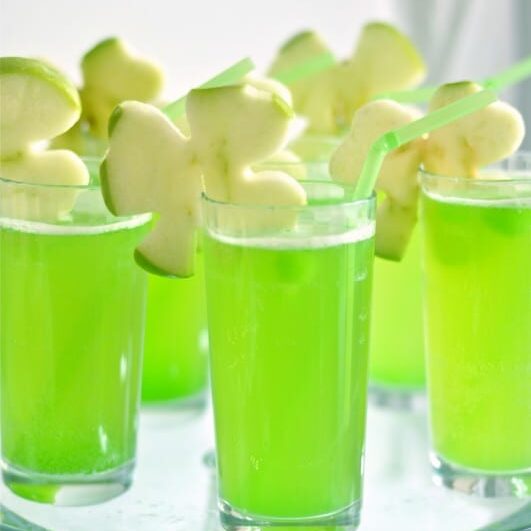 39. Clover Rice Krispie Treats– A fun shape combined with an INSANE amount of sprinkles takes these traditional treats up a notch! (or two!)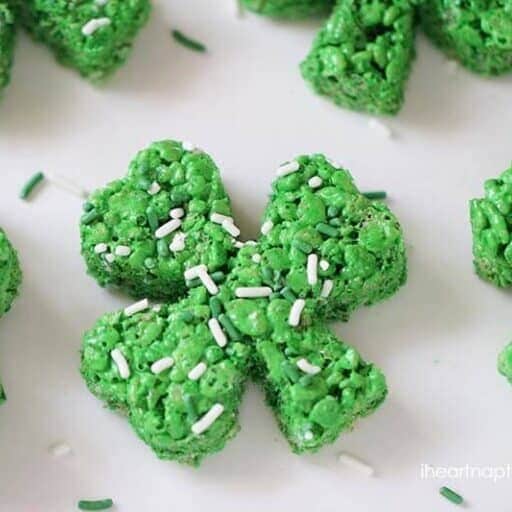 40. St. Patrick's Day Puppy Chow– Snack food that will please everyone!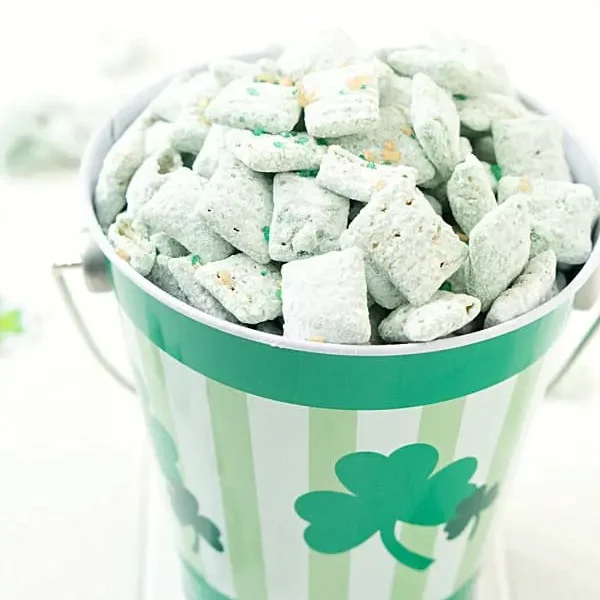 41. Homemade Gumdrops– Kids will go crazy over these awesome homemade gumdrops.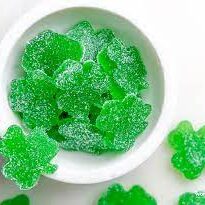 42. Shamrock Pretzel Pops– A crafty, clever treat that is super easy to make.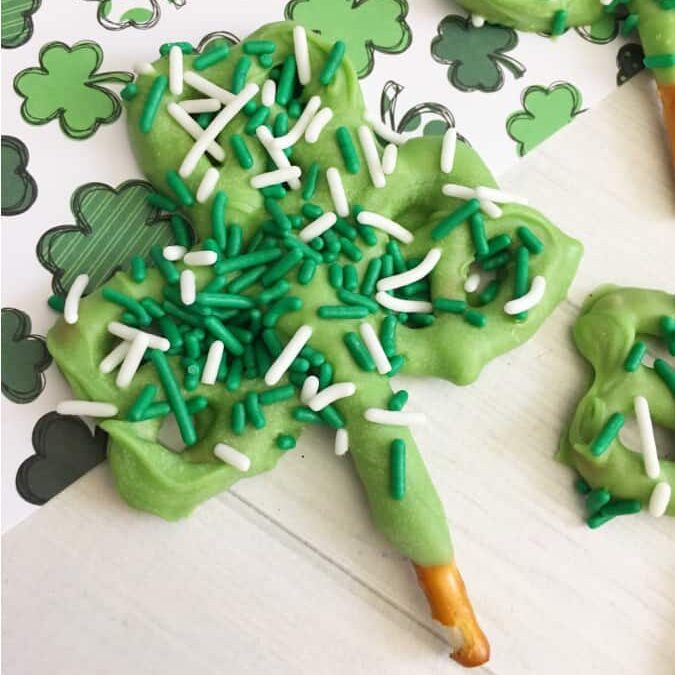 43. Lucky Charms Rice Krispie Treats– Stuff some lucky charms into your Rice Krispies Treats for an adorable and delicious twist.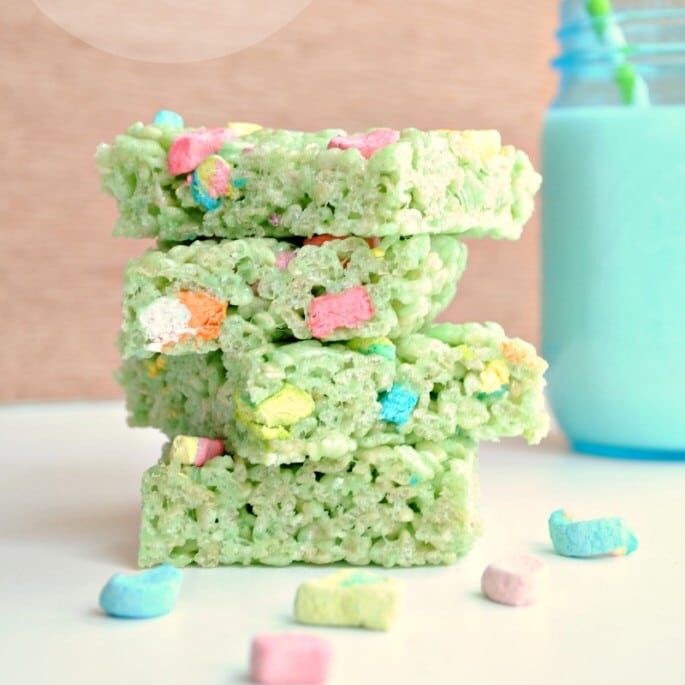 44. Pot O' Gold Cake– This is an actual cake! Don't believe me? Go check out how to make it! (You'll be needing lots of these!)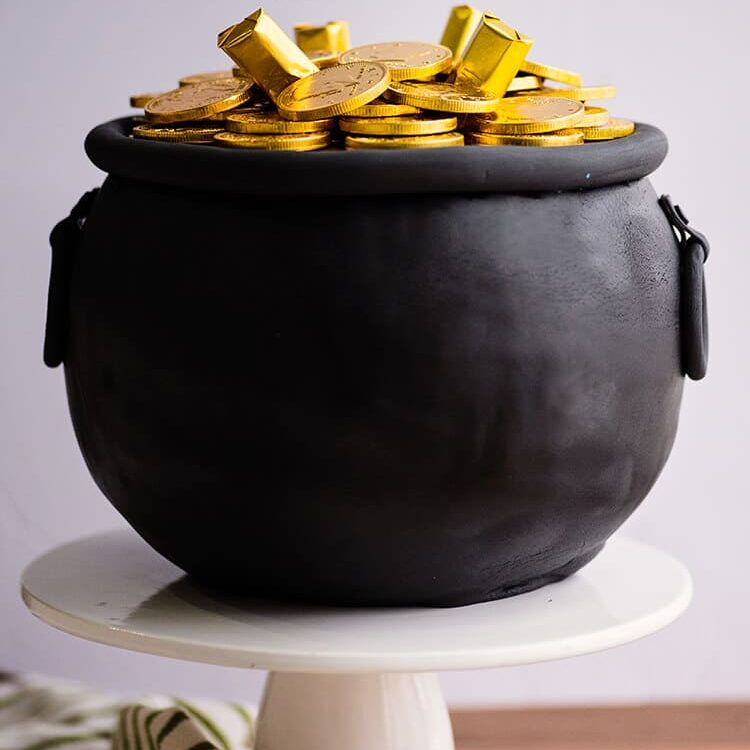 45. Green and White Bundt Cake– A beautiful cake swirled with green and white! Remember your bundt cake pan!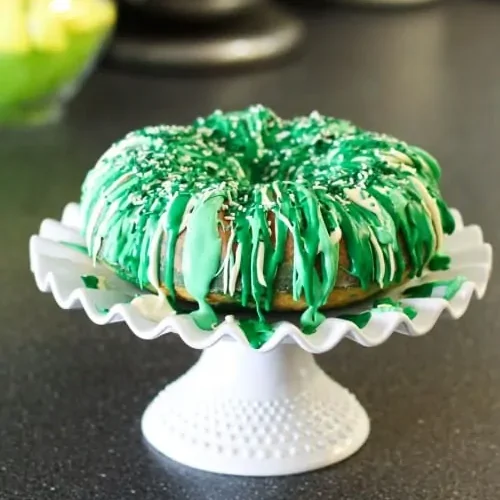 46. Pot O' Gold Cookie Cups– Oh yum! I love these little brownie cups, and now they are even sweeter.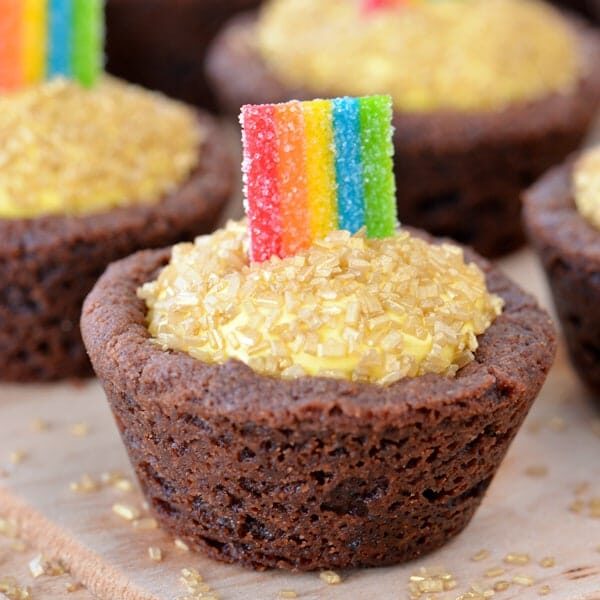 47. Pistachio Bundt Cake– A cake with crunchy pistachio nuts and SO much chocolate!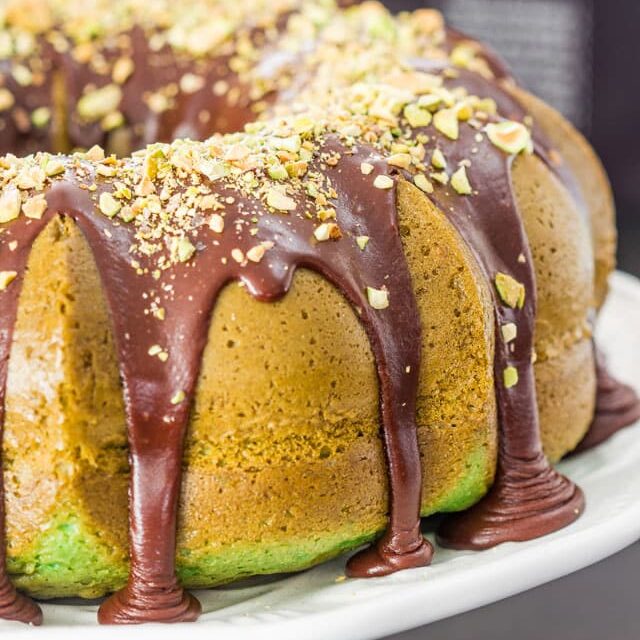 48. Leprechaun Cookies– Nutter Butter cookies decorated as leprechauns. How neat is this?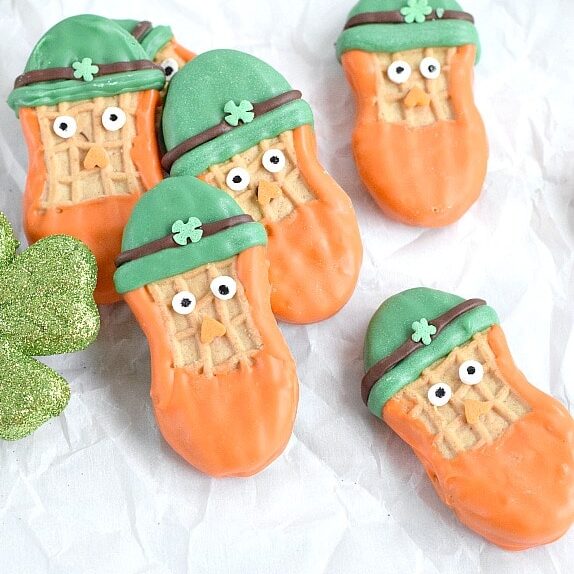 21 ST. PATRICK'S DAY PARTY DECOR IDEAS
Every party needs a little decor to give it the right vibe! Even if it's just a simple centerpiece for the food table! Trust me, you'll love these clever ideas!
49. St. Patrick's Bottles– These bottles are so festive. I love the addition of buttons!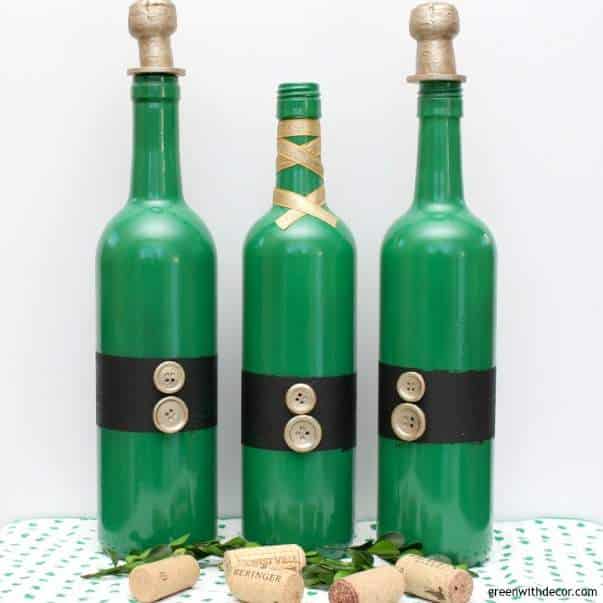 50. Green Decorating– This green decor is completely green … meaning it's all re-purposed items!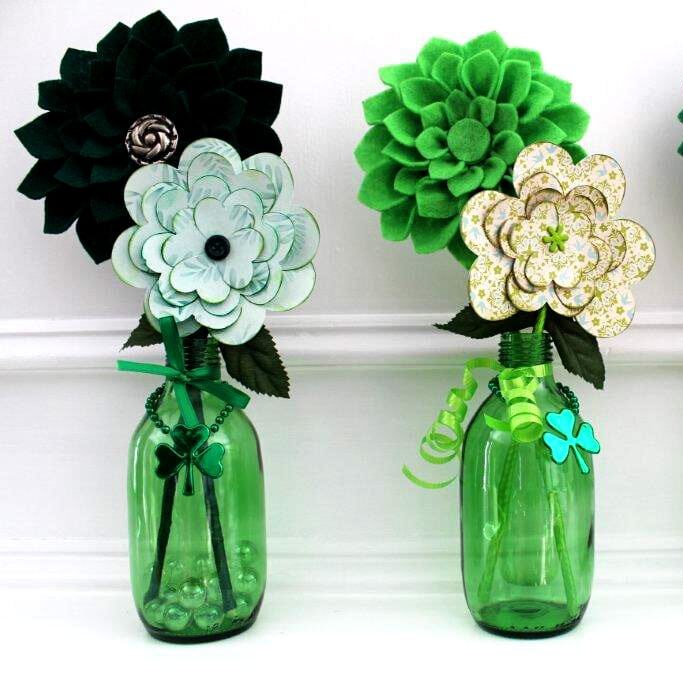 51. Shamrock Streamers– If shamrocks are lucky, then you'll have a whole lot of luck with these streamers using simple green crepe paper!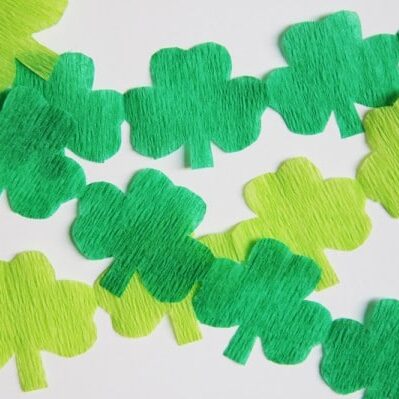 52. Green Party– Details, details, details! The details of this party are so creative!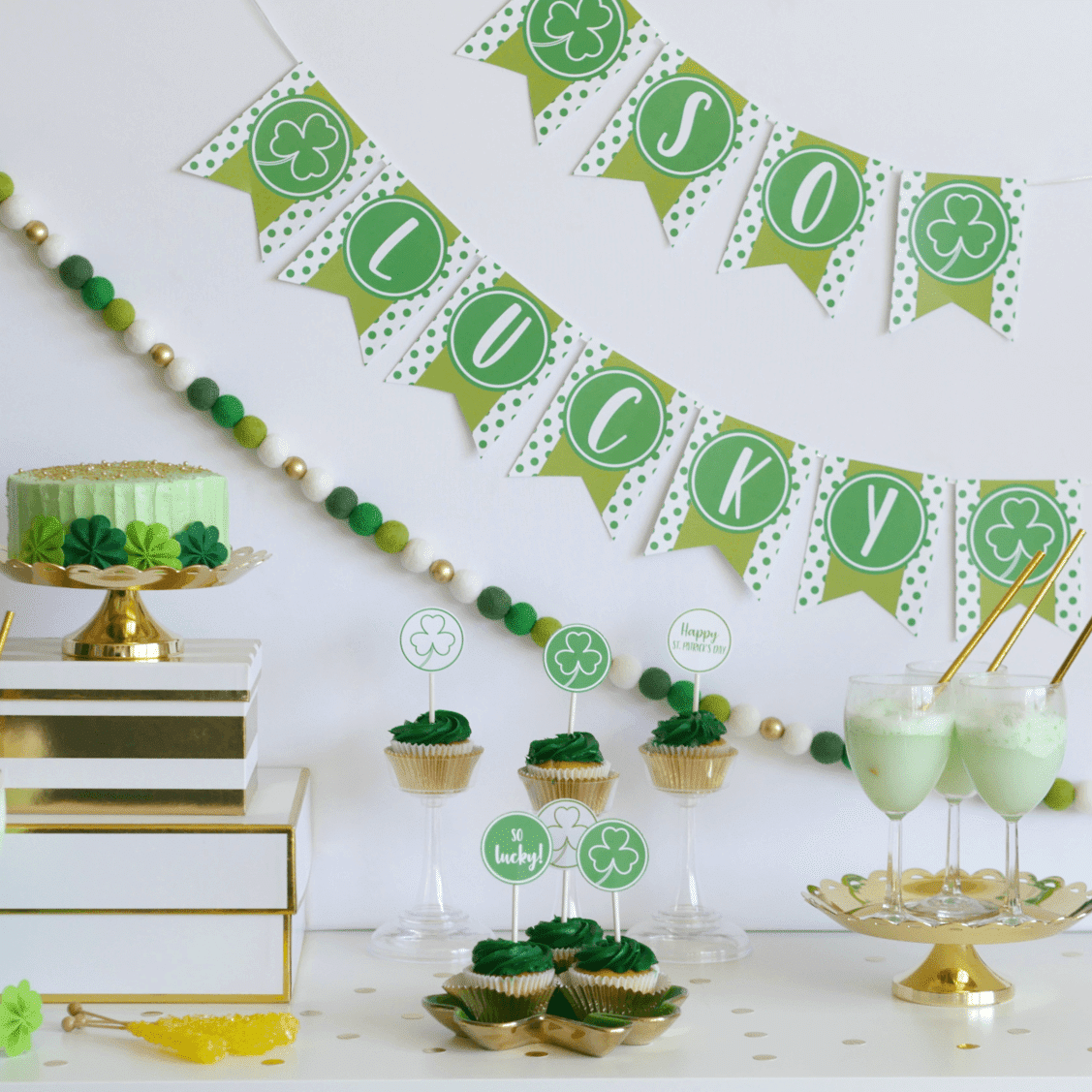 53. Shamrock Mason Jars– A little tint of green with sparkly gold accents using mason jars like these.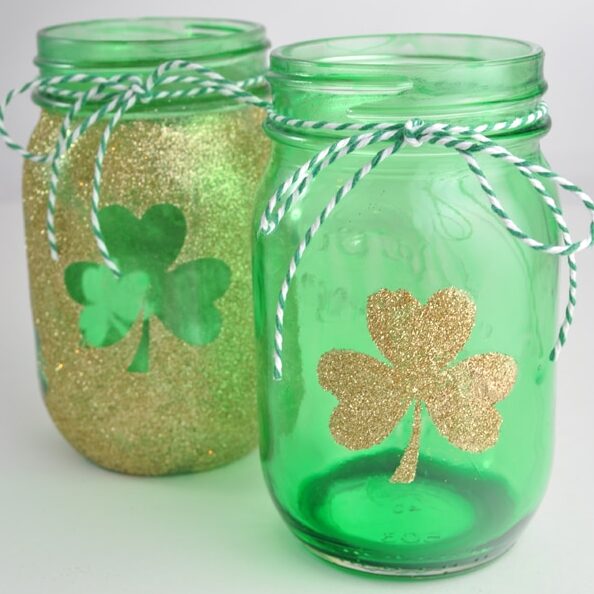 54. Green Apple Candles– This is such a neat and simple craft that will light up the room.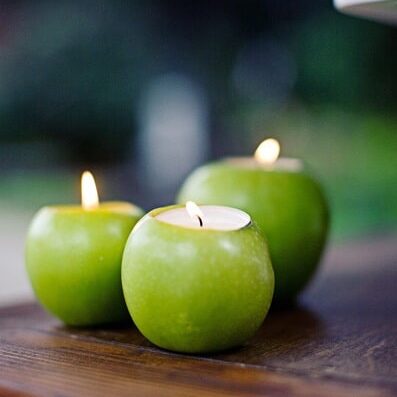 55. Top Hat Centerpiece– Green jelly beans make for a unique edible centerpiece!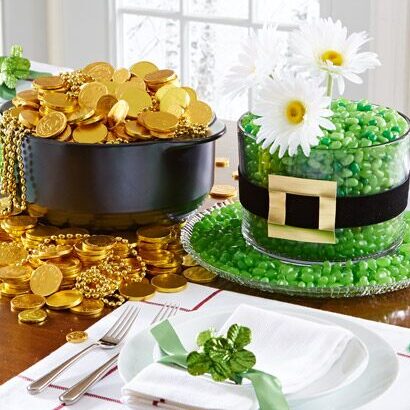 56. Rainbow Party Streamer– Tissue paper has so many fun and unique uses. This giant rainbow makes the cutest decor!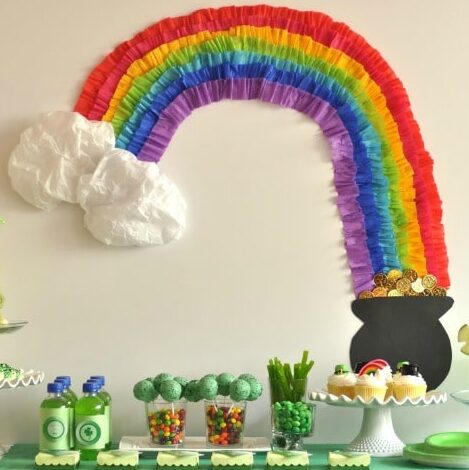 57. Shamrock Balloons– This clever creation is made from 3 green heart balloons. How cute is that?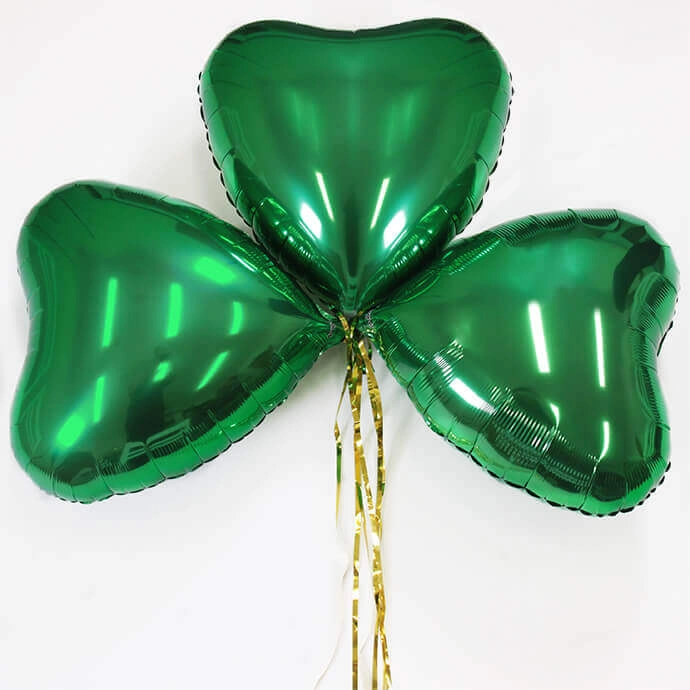 58. Rainbow Fringe Garland– My jaw just dropped seeing this beautiful garland. Such a fun DIY project!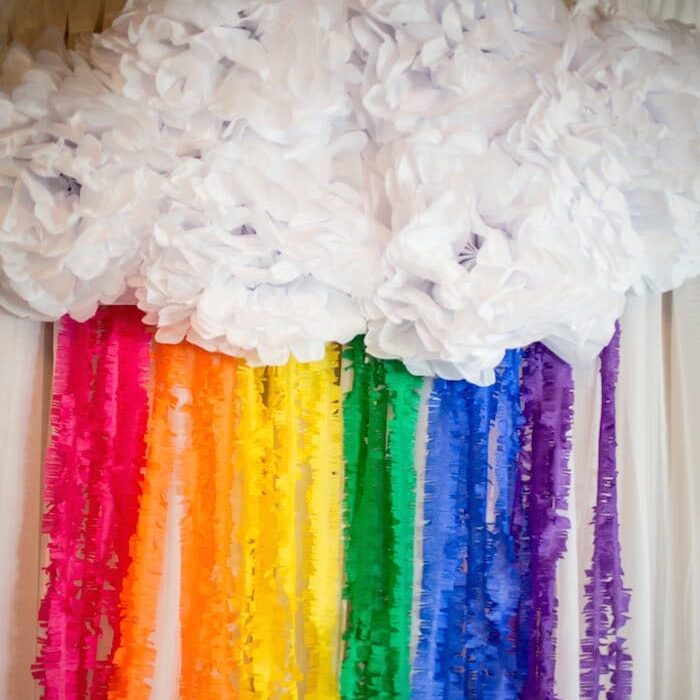 59. Rainbow Felt Table Runner– I love this table runner and all the other party ideas on this site! Felt is so affordable, too!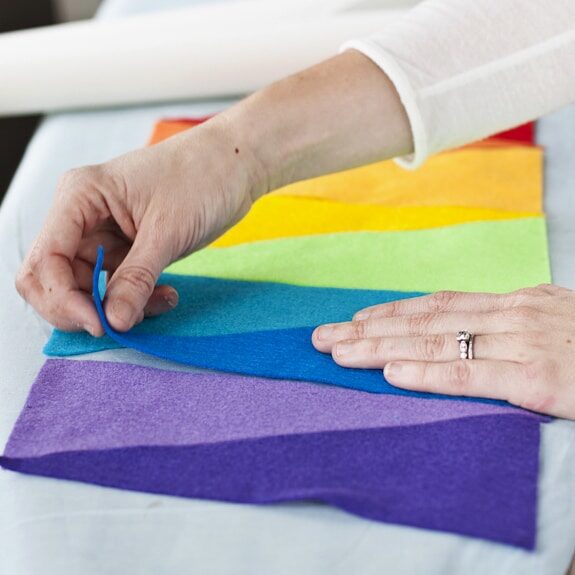 60. St. Patrick's Day Mantel– This little mantel would brighten up any room and make the whole house feel lucky!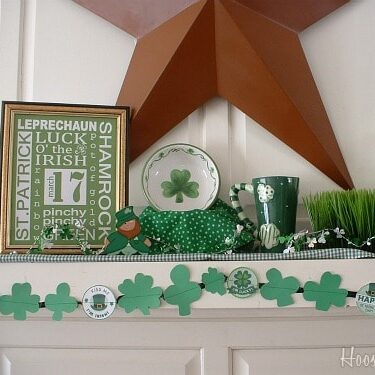 61. Magic Vases– These pretty jars filled with fresh tulips are gorgeous!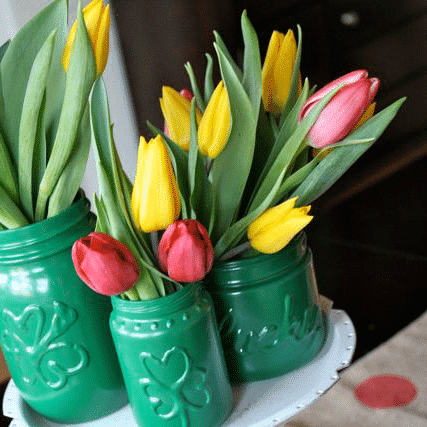 62. St. Patrick's Day Party Banner– Another tissue paper project … this one makes pretty, flowing streamers.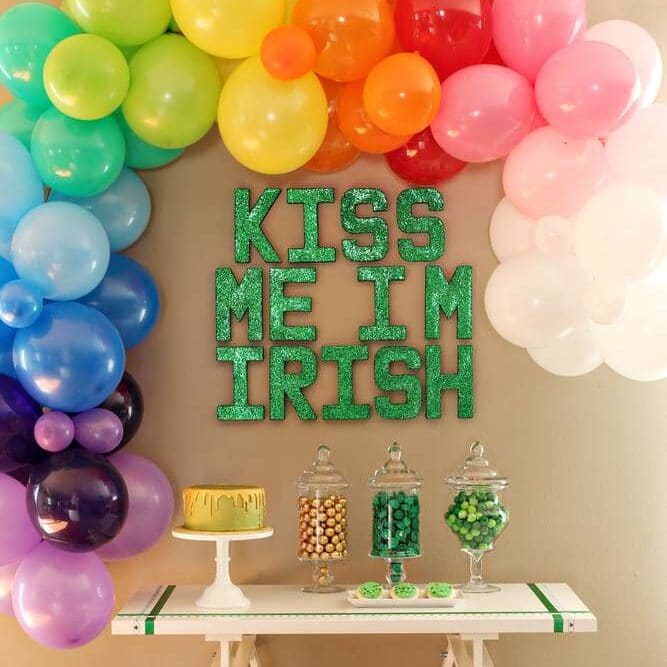 63. Paint Chip Mantel– I'm always so impressed by paint chip art! It's so crafty and clever.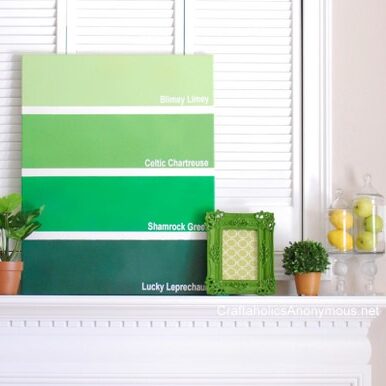 64. Pot of Gold– For some reason, I think candy makes great decor! This pot o' gold is filled with a bag of golden Rolos!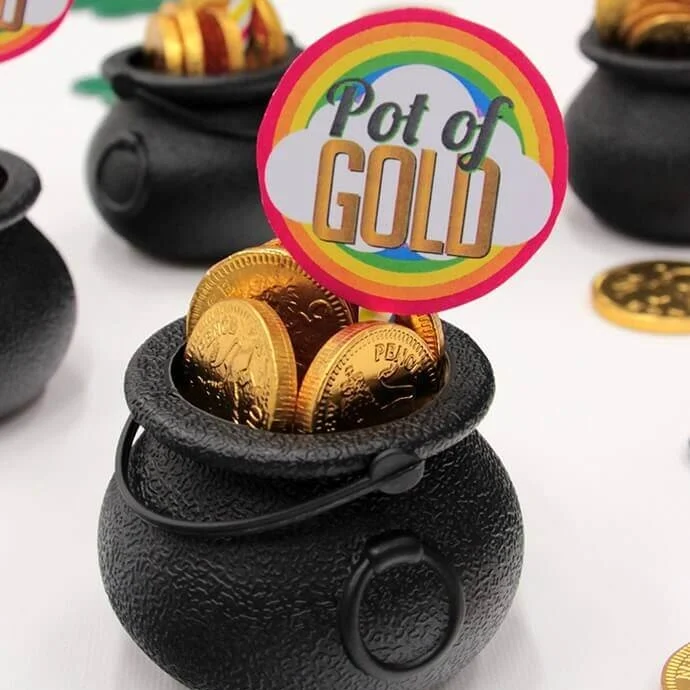 65. Sham-Rocks– This would be a super easy craft using some rocks from the yard and gold metallic craft paint.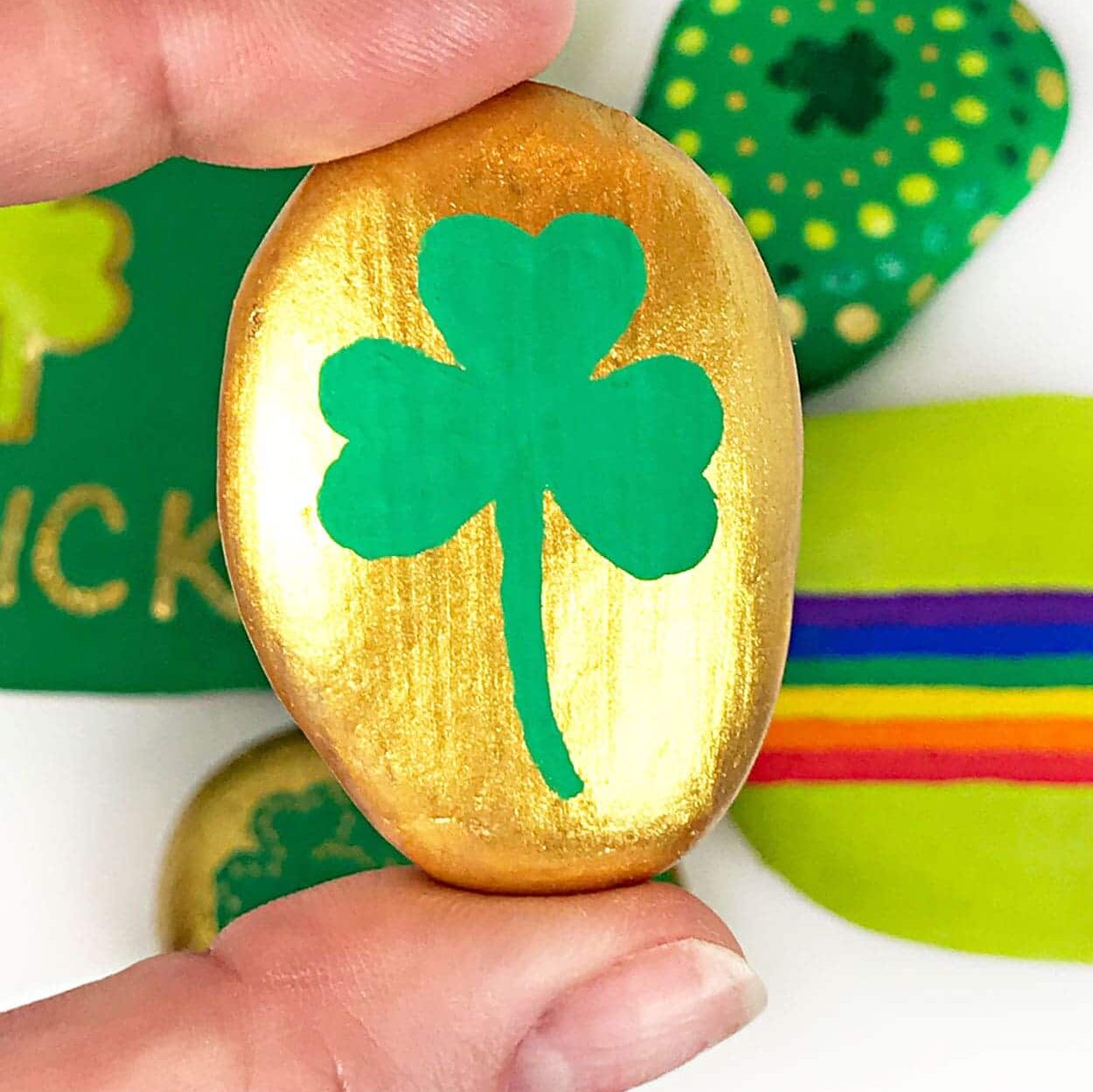 66. Split Pea Hurricane– How clever is this? Using split peas to decorate is super cheap and looks really unique and cool.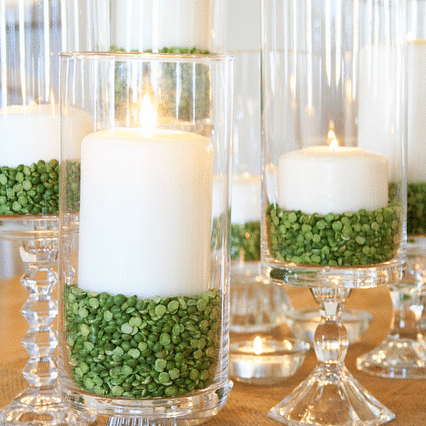 67. Apothecary Jars– Another great rainbow in a jar idea!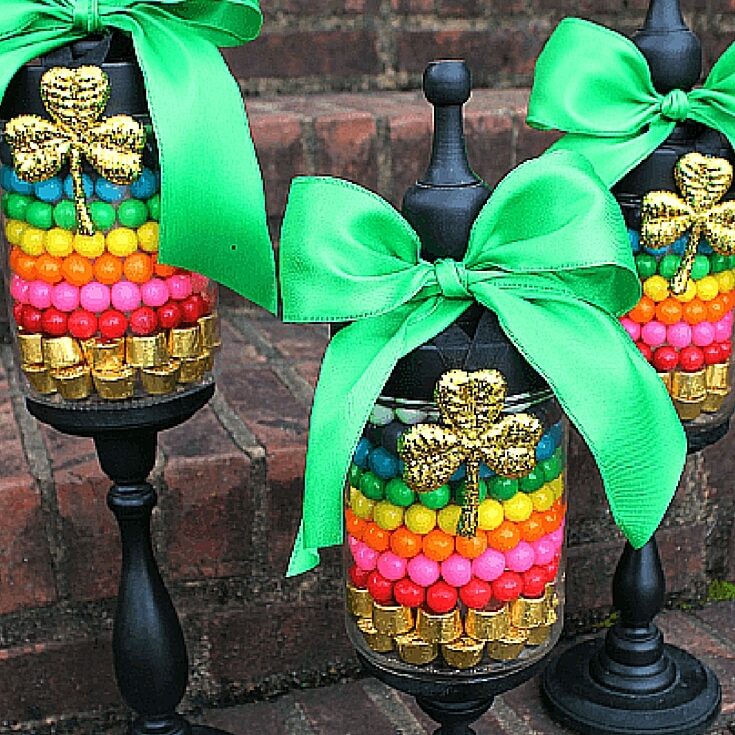 68. Shamrock Mason Jars– These jars are so pretty and multi-functional, too!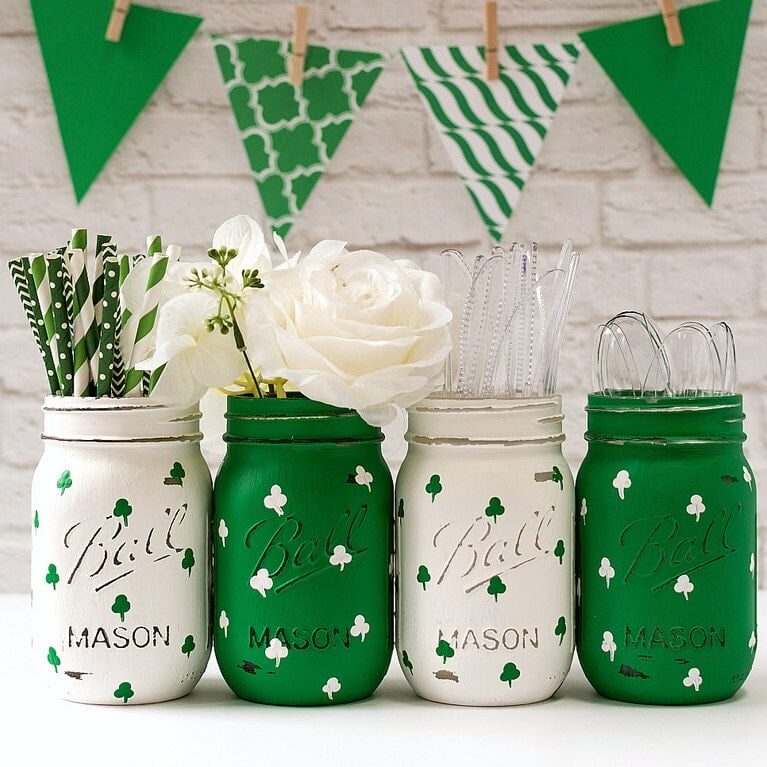 69. Burlap Banner– Banners are so fun and add a little pizzazz to any party. This burlapbanner is so cute and festive.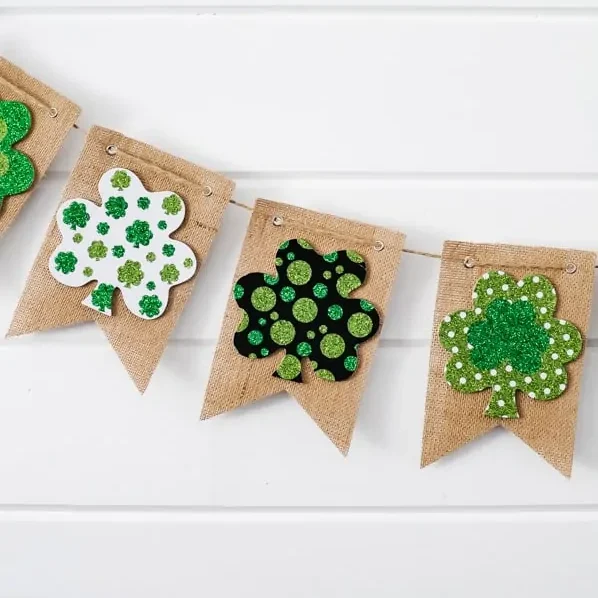 25 KID CRAFTS AND ACTIVITIES
If you're throwing a party for the kids, you'll want to have a few fun activities on hand. I can't wait to host a party and send the kids on a scavenger hunt with their DIY telescopes!
70. Rainbow Plate Craft– Try making this pretty little rainbow craft out of a paperplate as a decoration for your party!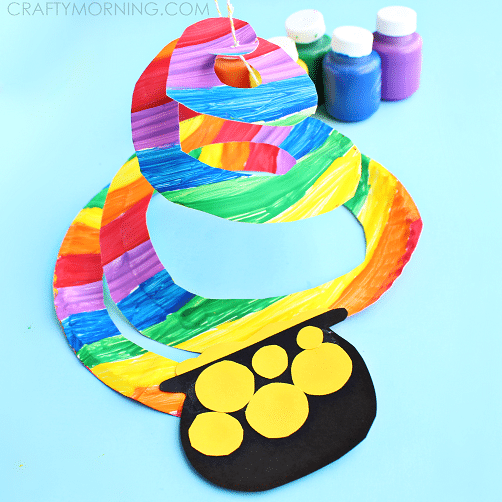 71. Lucky Charm Rimmed Milk Glass– This is such a cute idea that I know my kids would LOVE.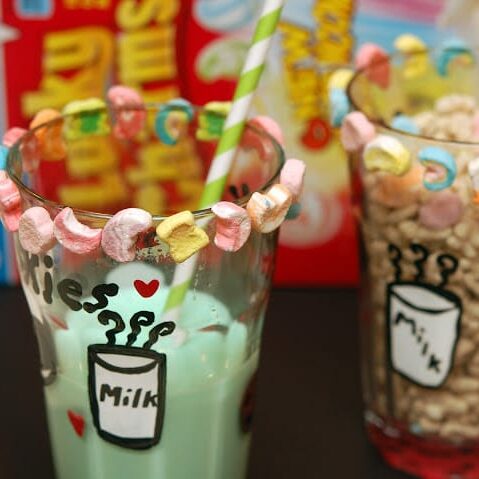 72. Washi Tape Rainbow– All the patterns and colors of the tape are so fun … kids will love getting creative with washi tape!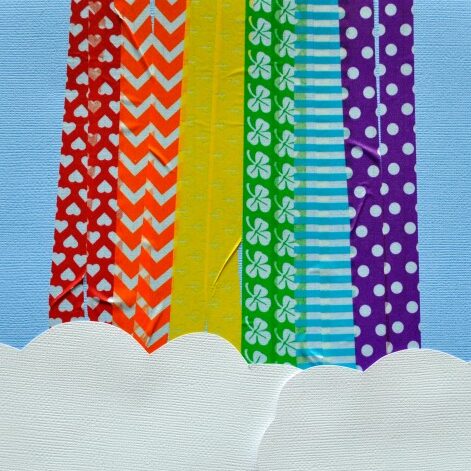 73. Shamrock Tissue Paper Craft– I love tissue-paper crafts. This one is so bright and colorful!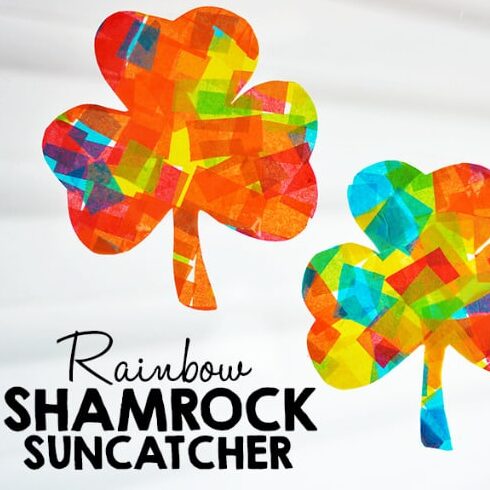 74. Telescope– These telescopes would be fun to make before sending the little ones out on a scavenger hunt!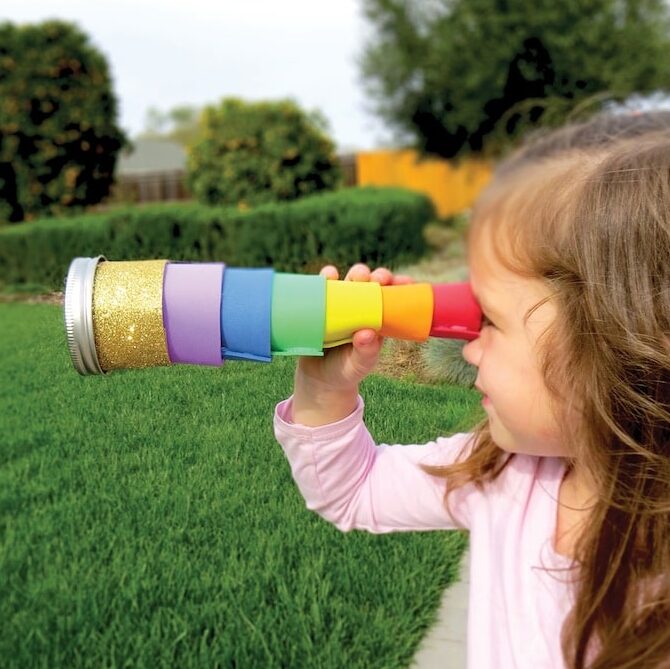 75. Rainbow Science– Watch the kids' eyes light up with this unique party activity.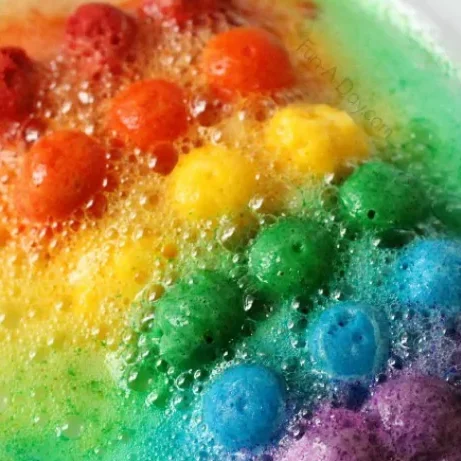 76. Erupting Rainbow– Even more fun rainbow explosions for the kids to enjoy!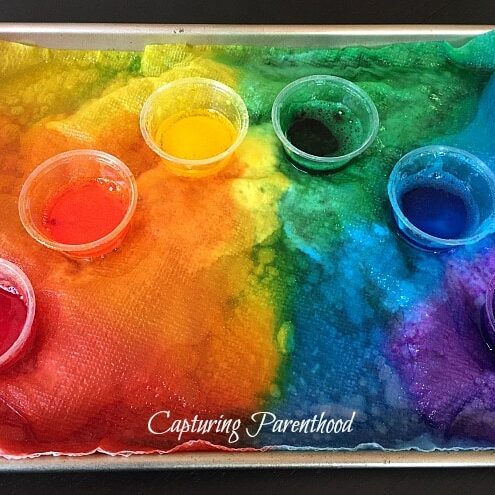 77. Paper Cup Windsock– These are so cute and unique; they are sure to be a hit!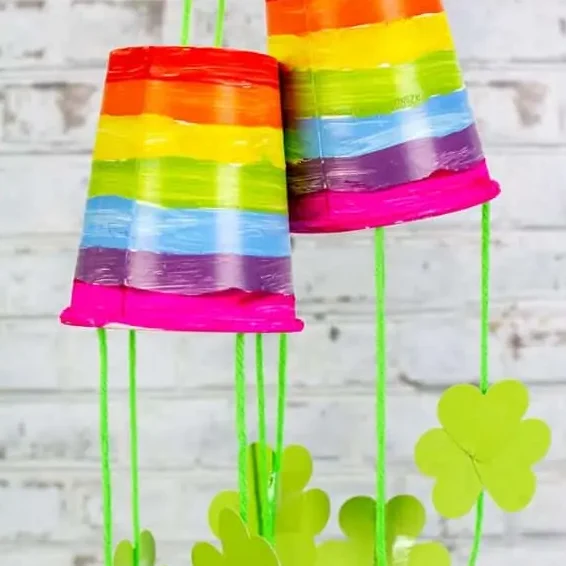 78. Crayon Resist Shamrock– Watercolors are so fun to work with. This artwork will look pretty neat once it dries.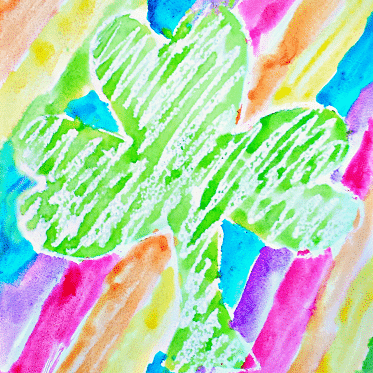 79. The Lucky Leprechaun Hunt– Who is feeling lucky? Send the little ones on a fun-filled leprechaun hunt!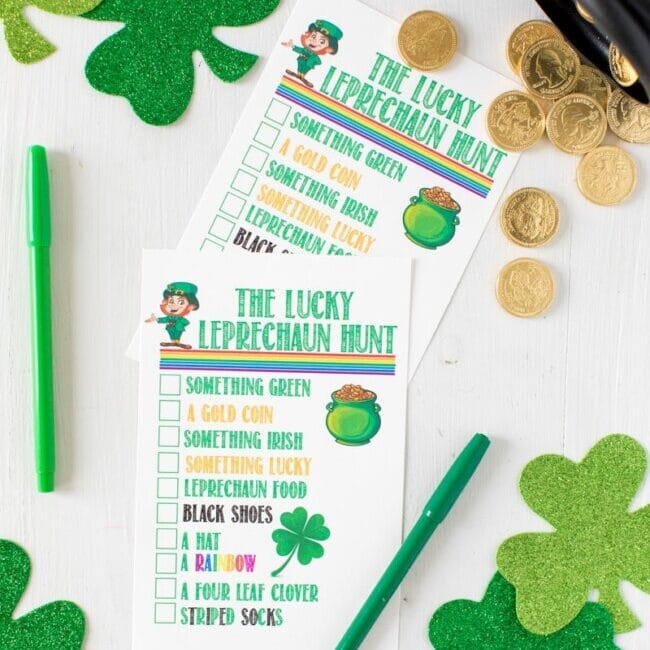 80. Leprechaun Hats–Ziplock bowls turned into bowler hats filled with gold. Who wouldn't love this idea?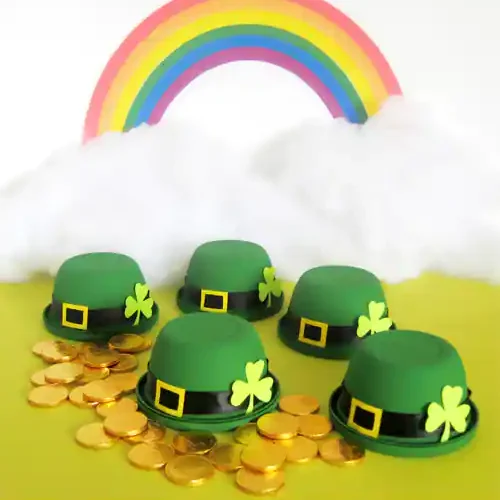 81. Beaded Shamrocks– These pretty little shamrocks are easy to make using inexpensive beads and pipe cleaners and are great for your little one's hand-eye coordination.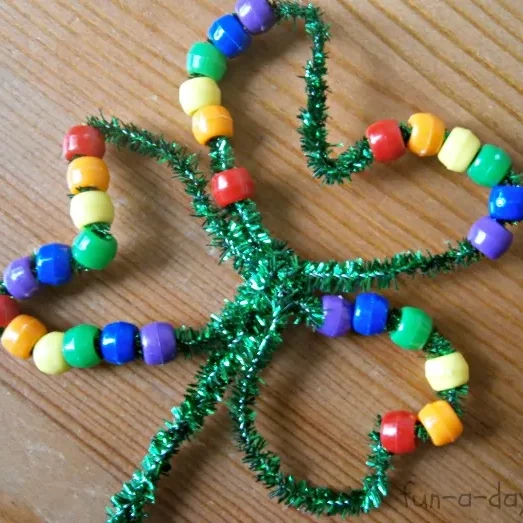 82. Clover Stamp– Make some lucky four-leaf clover stamps with old toilet paper rolls. So clever!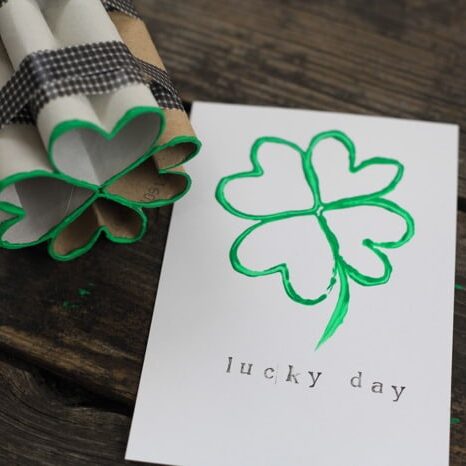 83. St. Patrick's Day Bingo– Bingo is the perfect kids' party game. Check out this darling lucky version!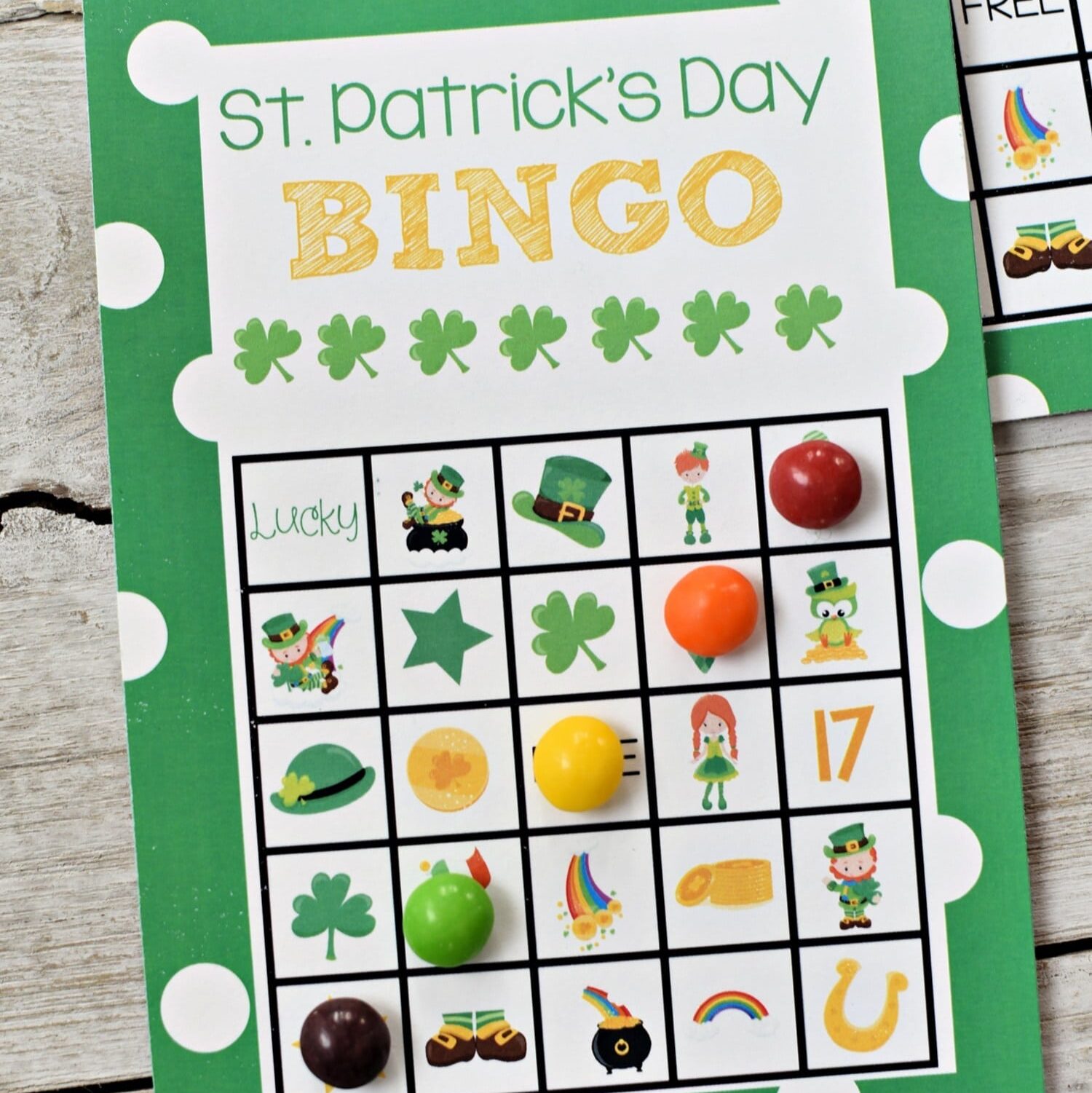 84. Leprechaun Fork Craft– What a cool and creative craft using a fork!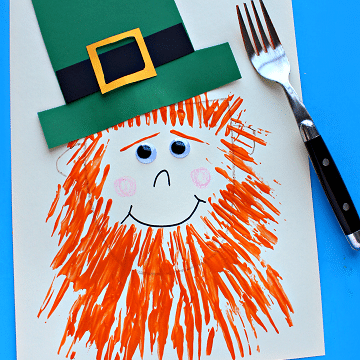 85. Rainbow Cloud Craft– This looks like a fun craft for little hands and turns out so cute!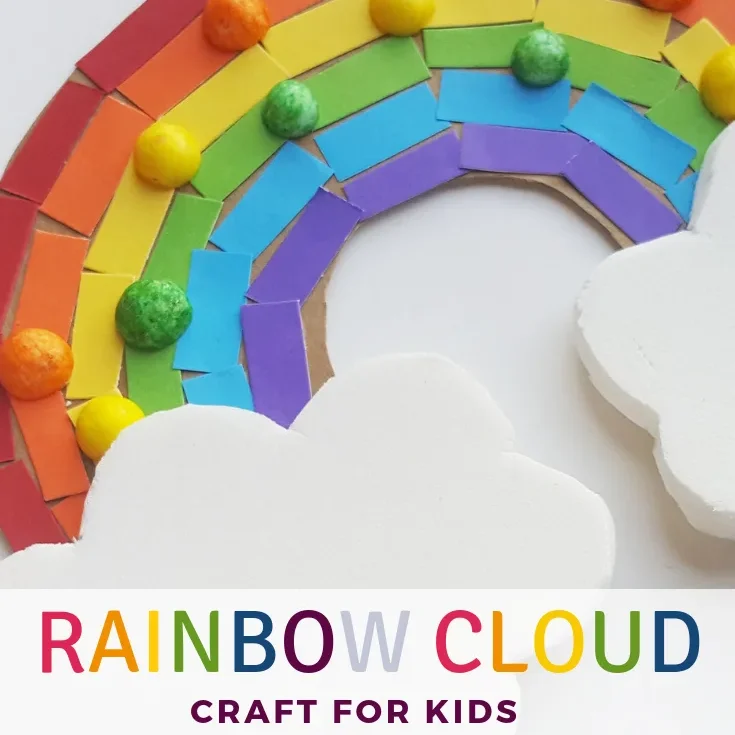 86. DIY Blarney Stone– This is just too cute and clever and definitely something your kids will remember forever!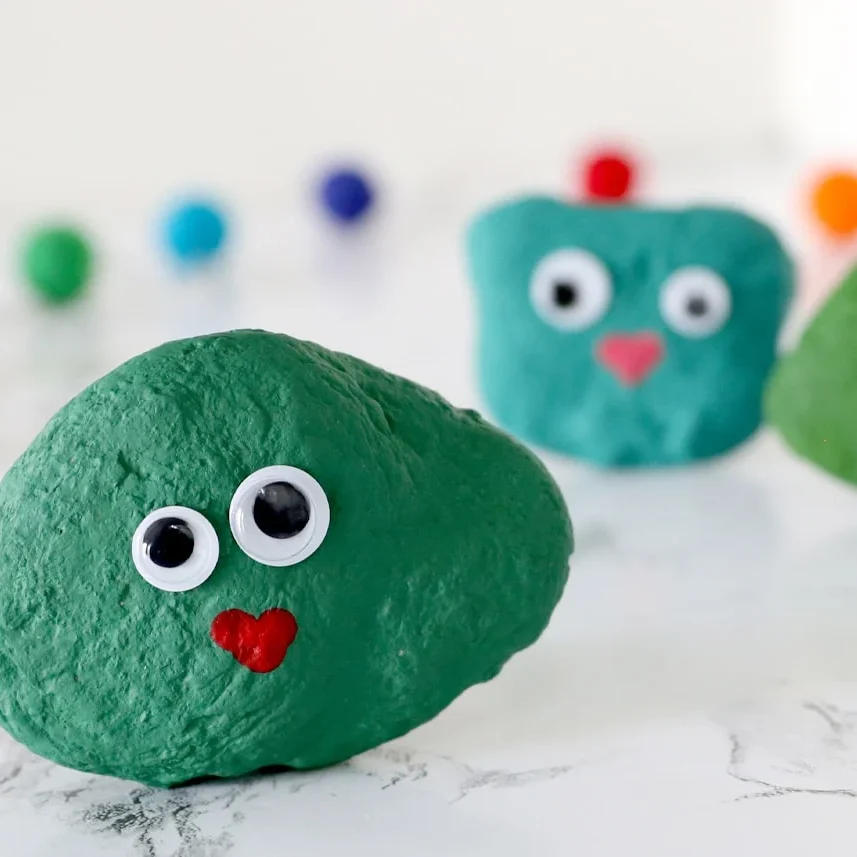 87. St. Patrick's Day Scavenger Hunt– This is the cutest little scavenger hunt and is designed just for the kiddos!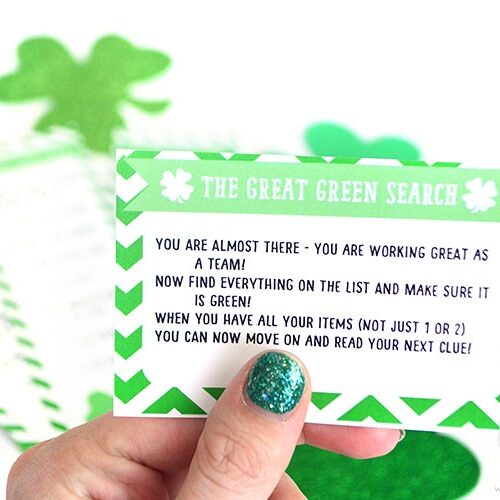 88. Rainbow 3 Leaf Clovers– These bright little shamrocks are perfect if you're looking for a more artistic craft for the littles.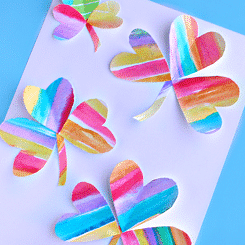 89. Edible Matching Game– How cute is this little game? Pretty sure the kids will love eating thegame pieceswhen they're done (if they don't already finish them during the game!).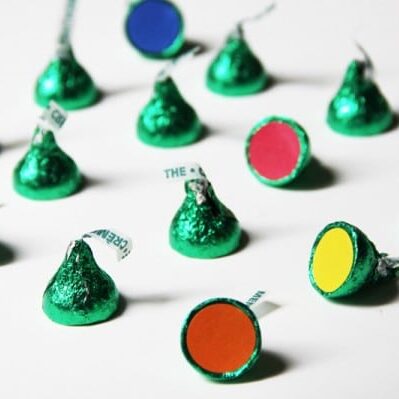 90. Leprechaun Treasure Box– This is a treasure hunt like you've never seen before and will get the kids moving!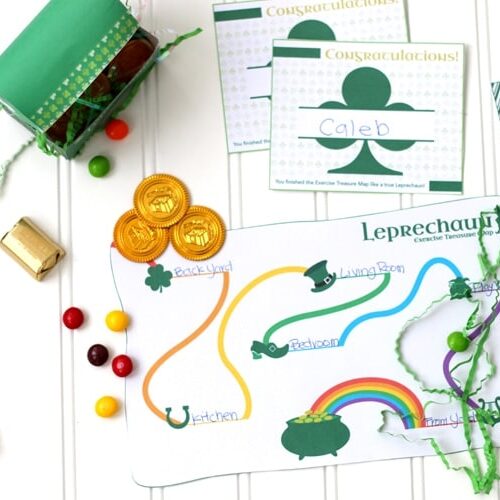 91. Lucky Fortune Cookies– These cookies are so cute and filled with a special surprise! Share them with a lucky loved one!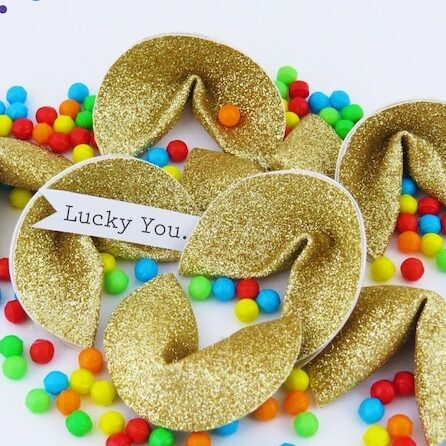 92. DIY Shamrocks– Have the kids make their own cute, lucky shamrocks!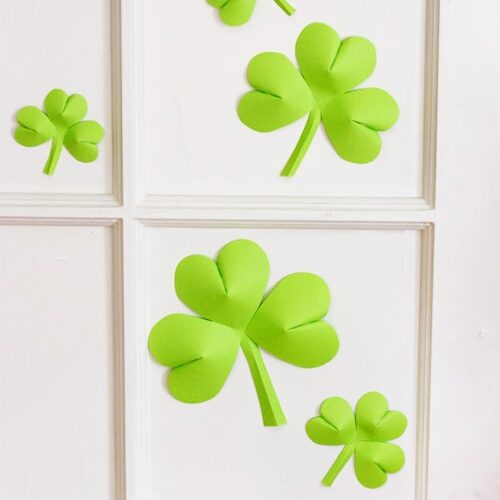 93. Lawn Leprechaun– You've been shamrocked! Leave a surprise for your neighbors or friends. Kids will have a blast helping with this project.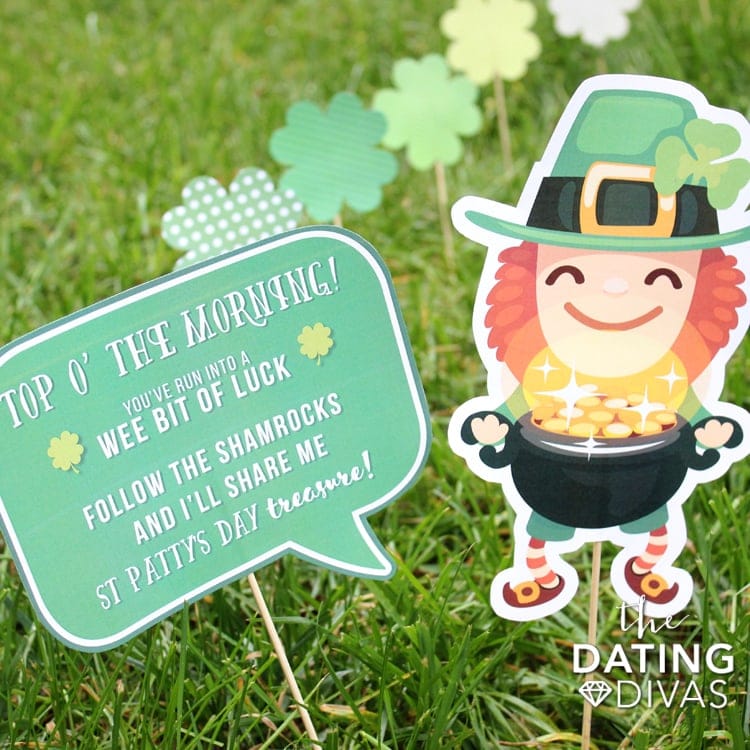 94. Rainbow Fingerprint Craft– What a fun and simple craft for even the littlest kids!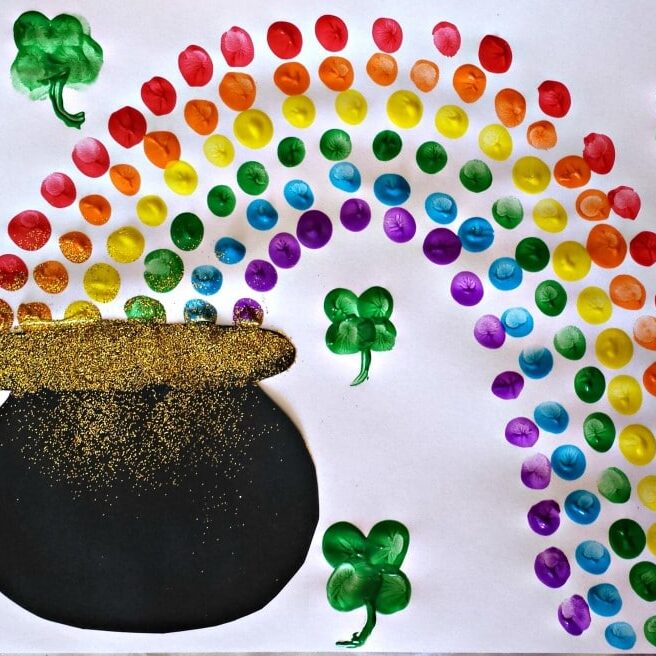 6 ST. PATTY'S DAY PARTY IDEAS FOR TWO
If you just want to keep things simple and have a little St. Patrick's Day party for you and your spouse, you'll love these 6 simple ideas for two! This is a great way to share the magic of the occasion with your sweetheart.
95. Magical Date Night– Give your spouse a magical surprise!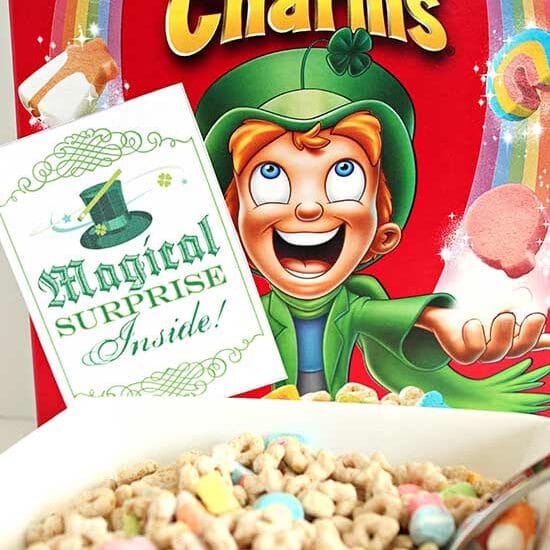 96. Romantic Rainbow Gift Basket– This rainbow gift basket is the perfect way to surprise your sweetheart.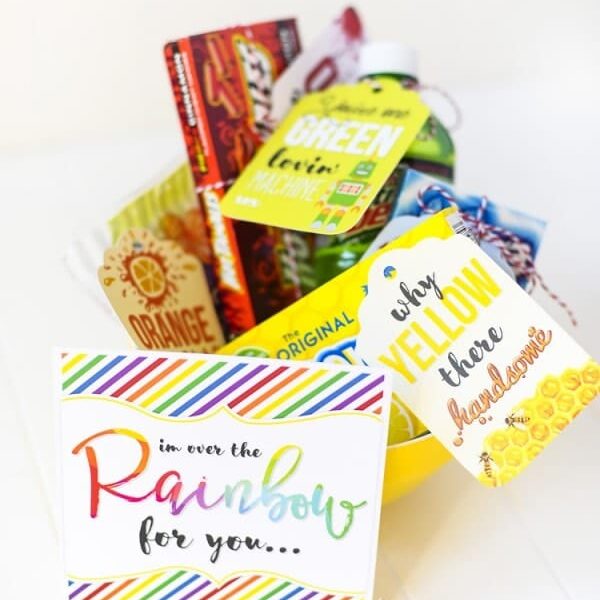 97. Lucky Pot O' Gold– Slip some sweet notes to your spouse and let them collect golden coins in the days leading up to the main event!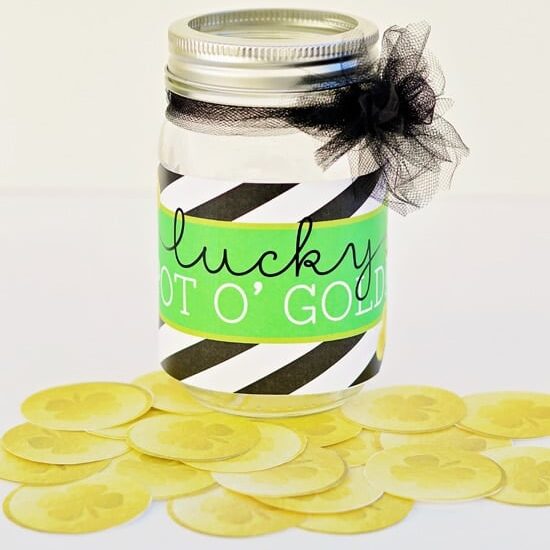 98. St. Patrick's Day Date in a Bag– Don't forget to wear something green on this St. Patrick's Day date, so you don't get pinched!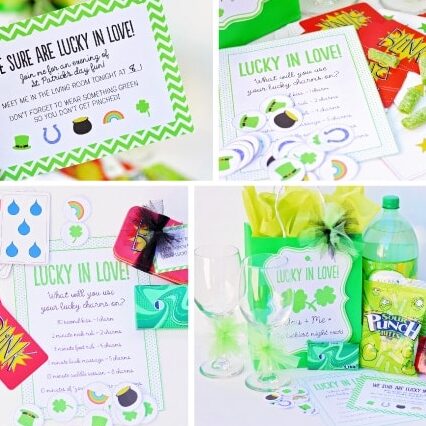 99. Feeling Lucky Punch Poster– This is a unique way to celebrate St. Patrick's Day! This punch poster is fun to make, and it's even more fun to destroy!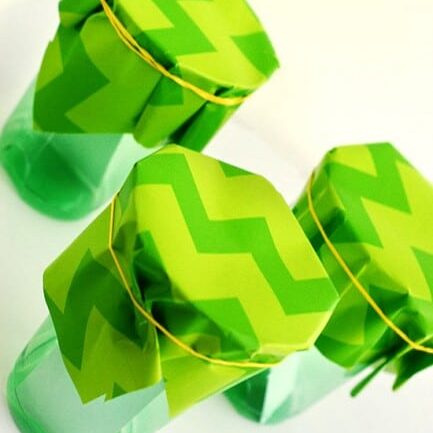 100. Leprechaun Love Hunt– Give your spouse a few clues with special instructions that lead to a fun night in the bedroom!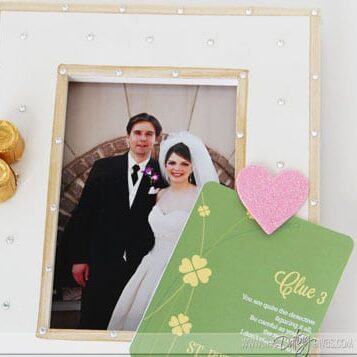 There you have it! Our 100 favorite St. Patrick's Day party ideas! Good LUCK hosting a magical party!
Looking for more lucky ideas? Check out these 85 St. Patrick's Day Printables or one of these 100 St. Patrick's Day Traditions!