Sexy Pajamas for Women
Everyone knows that lingerie indicates romance and intimacy. But what about when you want romance and intimacy in a more comfortable, casual way? Sexy pajamas are the ticket!
We created a one-stop shop for finding sexy pajamas that are both comfortable and suggestive. Scroll below, and click the link for the pajama set that fits your fancy!
Wanting to GIFT a pair of sexy pajamas to a new bride, friend, or even your spouse? We also created FREE printable pajama gift tags. After you find the perfect, sexy pair of pj's, gift them to your sweetheart OR your BFF with a cute tag! (Scroll to the bottom of this post to find the download button!)
Shop for Sexy Pj's
With so many sexy pajamas to choose from, you really can't go wrong! We intentionally incorporated a wide variety of pajama sets for women. That way, you can find something sexy that also fits your style. We collected cute pajamas with a lot of coverage and sexy pj's that show a little more skin.
Keep in mind, the sexiest pajamas are the ones you feel your best in. Scroll through these cozy, silky, showy options and consider which will make you most confident in your own skin!
our favorite sexy pajamas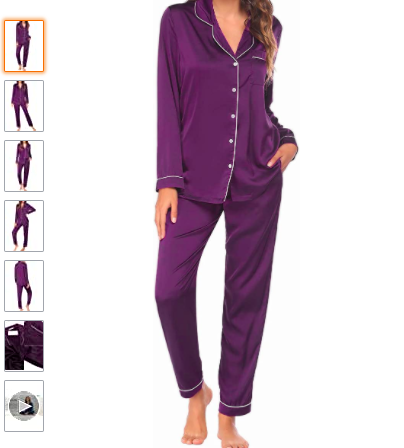 Get the classic pajama look, but make it sexy! Pajama sets for women that are this cute are hard to find! The fit and fabric is what dreams are made of!
Knee-Length Night Shirt Pajamas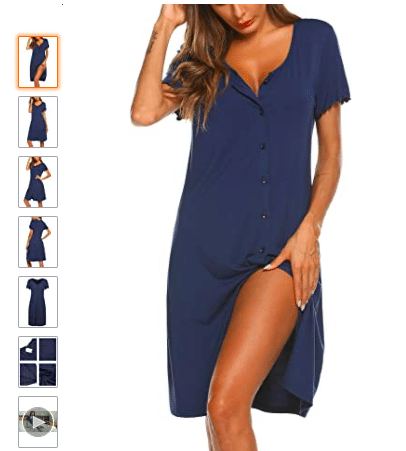 These ultra-cute pajamas are a winner in our book. Not only are they super soft, but they also are modest enough to answer the door in or drop kids off at school. In addition, they are cozy, cute, and functional. With so many positive reviews, you really can't go wrong!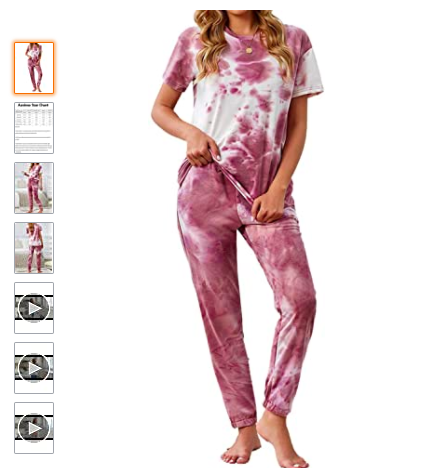 These cute pajamas are cozy and come in all types of patterns. It's always a win if you can double your pajamas as a running-errands outfit!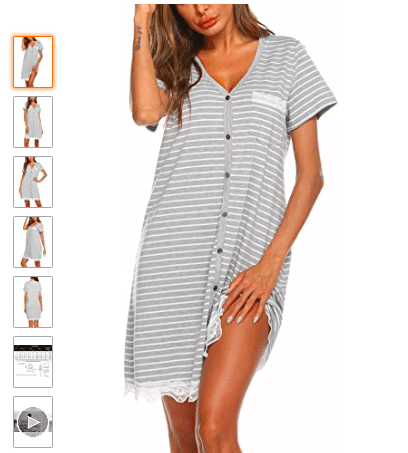 Lace details turn any nightgown more sexy. The functional buttons are also a huge plus. Buyers absolutely rave about the comfort and quality of these sexy pj's.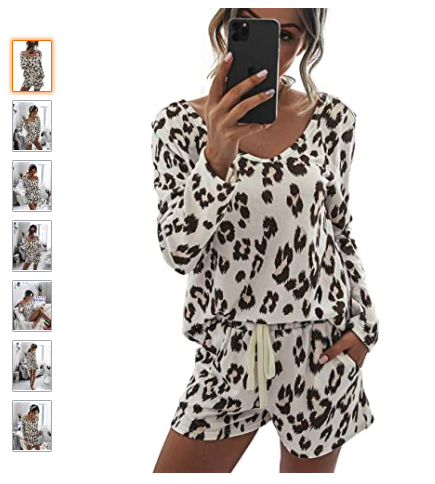 Cute, comfy, and loved by the masses! Seriously, if the picture alone doesn't have you sold, check out the reviews. People rave about these sexy pjs!
Collared, Sexy Pajamas for Women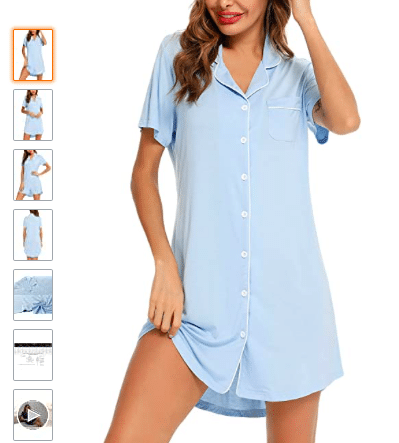 You've got to scroll to the reviews on these and take a peek at the pictures. These sexy pajamas show a little leg, but the traditional pajama collar really makes them look classy! You can choose short sleeves or long sleeves, which is also a plus! Snag one for winter and one for summer!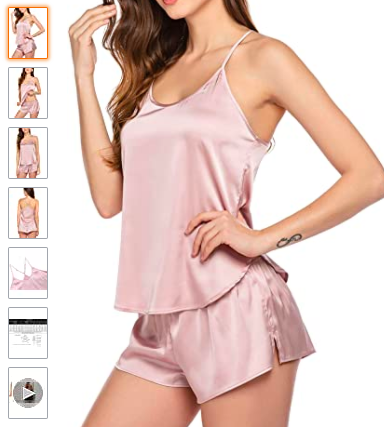 The beauty of these sexy pajamas is that they are understated but still so sexy. I think these sexy pj's are so classy–a perfect upgrade to your night wear.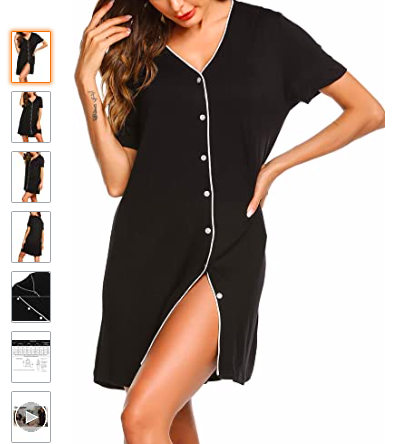 The button closure and dainty white stripe make these cozy pajamas very sexy. This nightgown is functional, comfortable but also ultra-cute.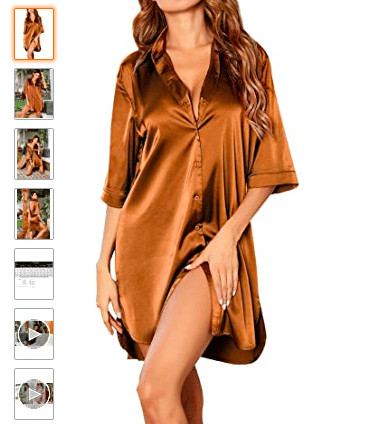 Gorgeous, silky smooth, and just the right length for sexy pajamas. These scream luxury, but luckily the price is not as extravagant as they look! With great ratings, I'd say you need these in your life!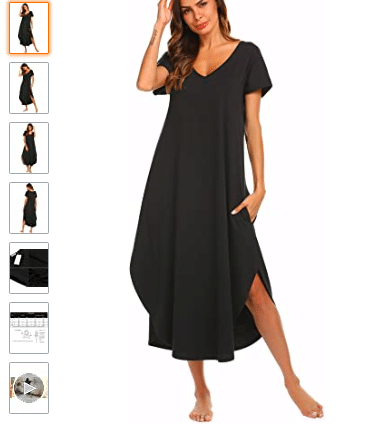 Who says sexy pajamas are skimpy ones? Not us! Being sexy is all about how you feel. These cute pajama nightgowns are so soft and flowy; you will be feeling your absolute best!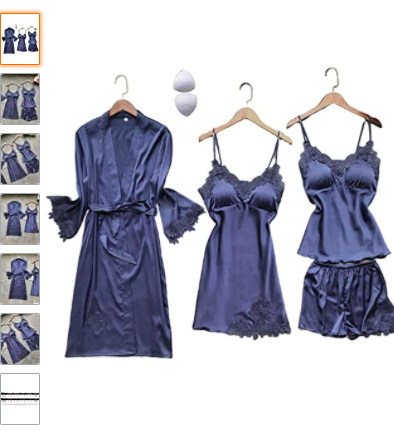 This super sexy pajama set for women is silky, smooth, and oh so tempting. It's a big bonus that this set comes with a robe. That way, you can cover up when necessary and save a sexy surprise underneath.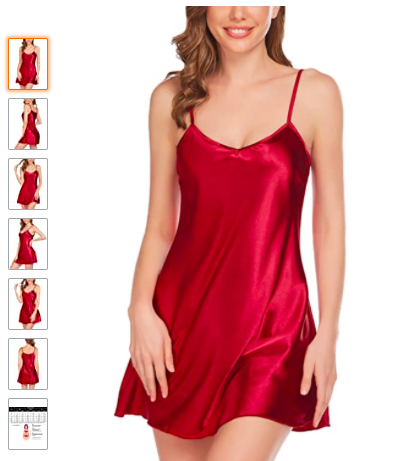 This little number brings the heat! Still comfortable enough to sleep it, but undeniably sexy. Your husband will be snuggling a little closer when you wear these sexy pajamas.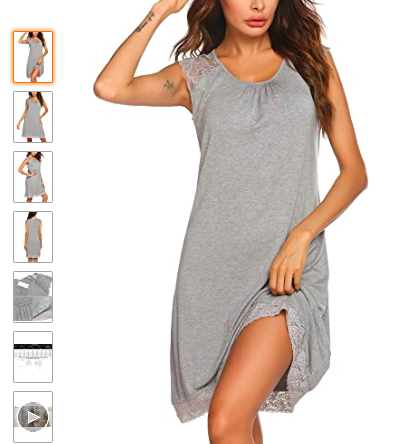 This nightgown is perfect for having full coverage, but the lace takes sexy pj's to the next level. This is not your grandmother's frumpy nightshirt!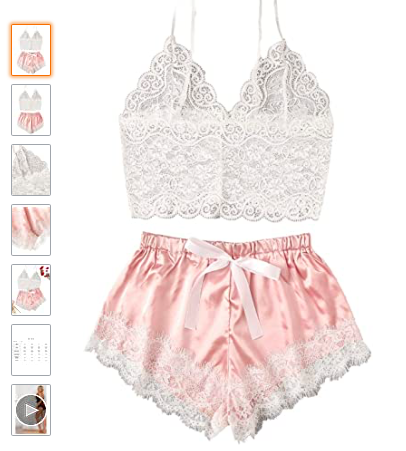 Okay, we LOVE this delicate little number. It's silky, lacy, and oh-so SEXY!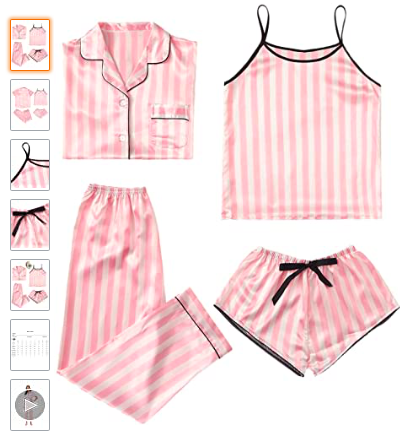 Saving the best for last. These sexy pajamas have the best of both worlds. A sexy cami and silky shorts for the bedroom, but also a matching, classic pajama set for over the top around the house. The style and fabric is everything you've been looking for!
Sexy Sleepwear Gift Tags
Gifting your partner sexy pajamas is a great way to show you are looking for intimacy and fun in the bedroom. Snag one of the pajama sets above and pair it with one of the free printables linked below!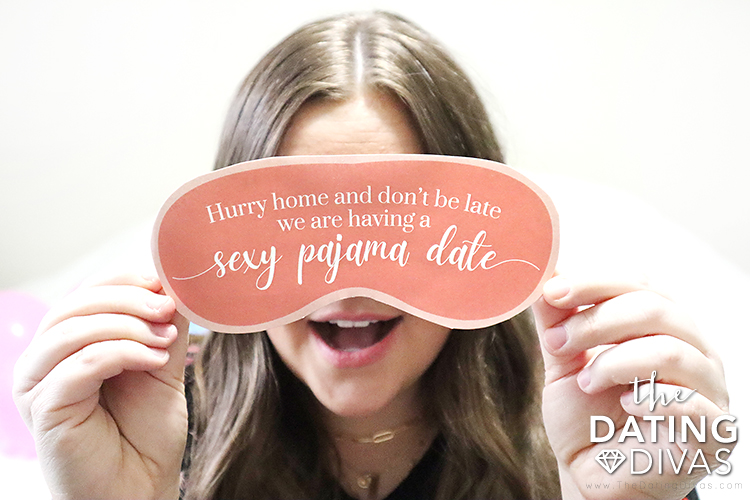 We also included a cute printable gift tag to give with pajamas to your bestie. This could be used as a cute bridal shower gift idea for a friend who's getting married, too! Choose a set of sexy sleepwear and throw on this cute free printable gift tag!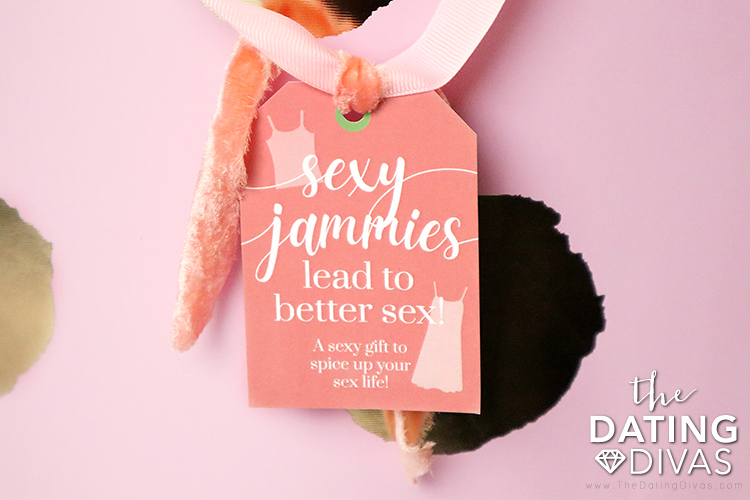 Simply click the pink box below to download the free printables gift tags.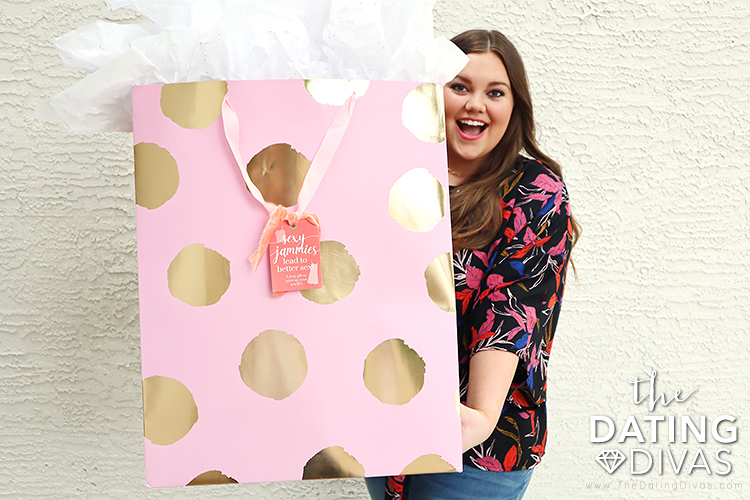 Where to Buy Sexy LINGERIE
If you are looking for something even sexier than sleepwear, we have you covered there too! Sexy pajamas absolutely spice things up for you in the bedroom, but nothing quite compares to good lingerie.
We highly recommend these two lingerie companies for turning up the heat in the bedroom!
1. Mentionables – A model-free lingerie company with the most gorgeous, elegant pieces that you will absolutely love!
2. Bootay Bag – A subscription lingerie service that takes the guesswork out of what to buy AND keeps your collection growing each month. Use DIVAS10 for 10% off!
Sexy Pajamas Gift Tags
Designed by Elizabeth Exclusively for the Dating Divas