The Cutest Fairy Garden Ideas for You
Don't you just love fairy gardens? We think everything is just cuter in miniature form, and a fairy garden is a perfect way to bring a little bit of whimsy and magic to your yard. So, we've rounded up 30 of the most adorable fairy garden ideas just for you! Even if you don't believe in fairies (gasp!), we think this list will make a believer out of you!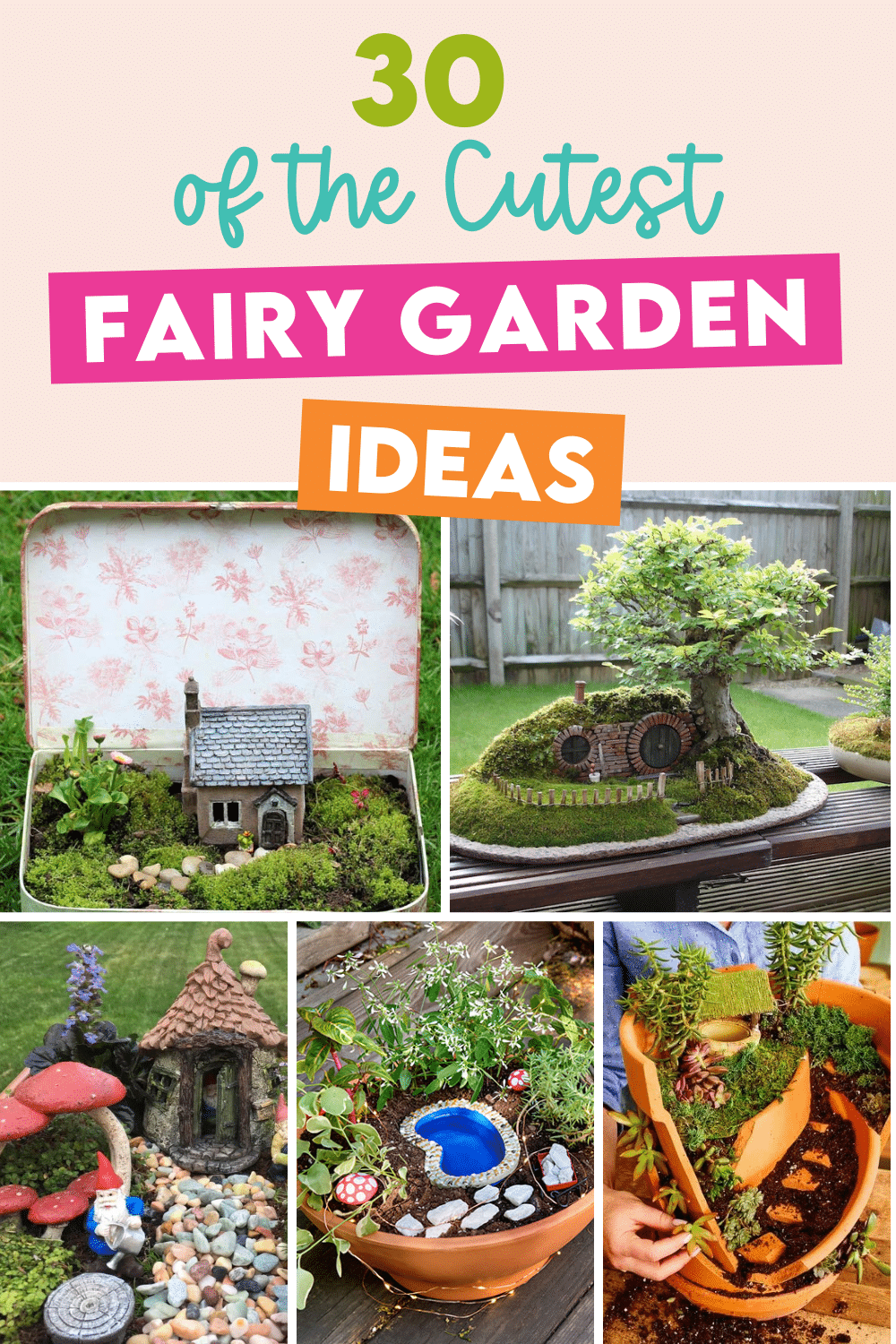 Disclaimer: This post contains affiliate links. To learn more about 'em, click here.
How to Make a Fairy Garden
You are probably wondering what a fairy garden is and how to make a fairy garden, right? They are mini decorative gardens that are usually made in pots or other containers. Based on Celtic lore, fairy gardens are considered a place where fairies can come and live.
They usually consist of a combination of different plants and small fairy objects like houses, tiny chairs, pathways, and bridges. You can either make fairy garden accessories on your own or even buy them online or at your local garden shop.
To help you decide what kind of fairy garden you would like to build in your yard, we've rounded up a mix of unique fairy garden ideas, kid-friendly fairy gardens, and fun fairy garden accessories. Take a look below!
Table of Contents
Unique Fairy Garden Ideas
1. Circus Fairy Garden (House of Hawthornes): Clown around with this adorable fairy garden! Don't you just love the miniature pennant banners?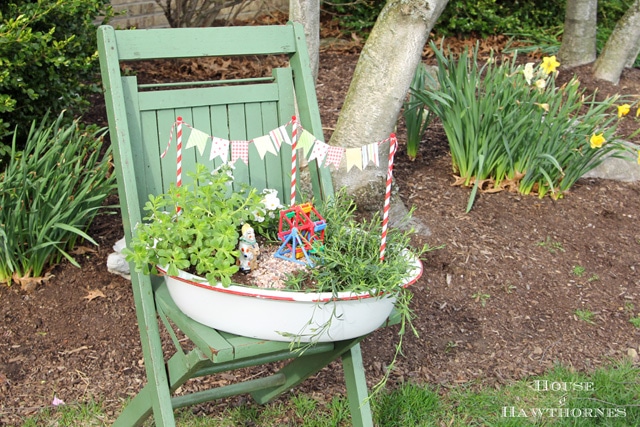 2. The Secret Book Garden (PennyWise Living): This whimsical garden gives a whole new perspective to The Secret Garden book.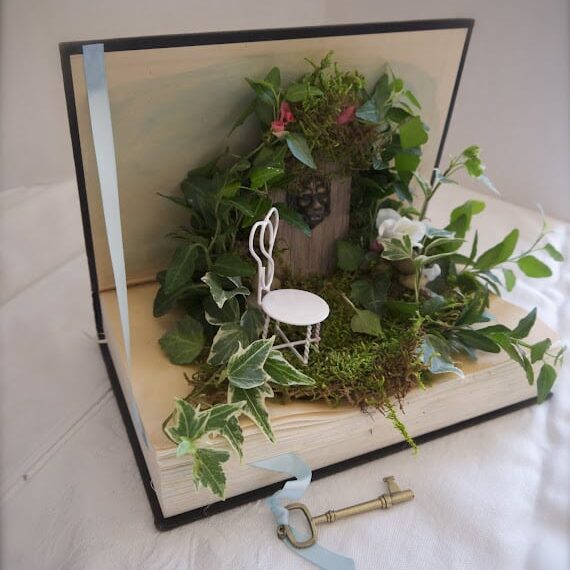 3. Airstream Trailer Garden (Lush Little Landscapes): Even little gnomes need a vacation! How cute is that little hoseand flamingo?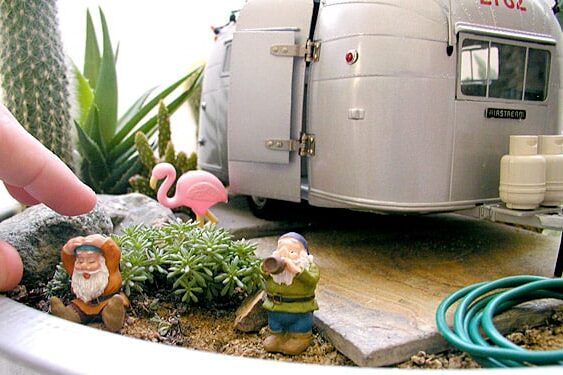 4. Tiered Tray Fairy Garden (Unskinny Boppy): Tiered trays are so trendy right now, so why not bring one outside and create a three-floor garden. Don't forget to add ladders!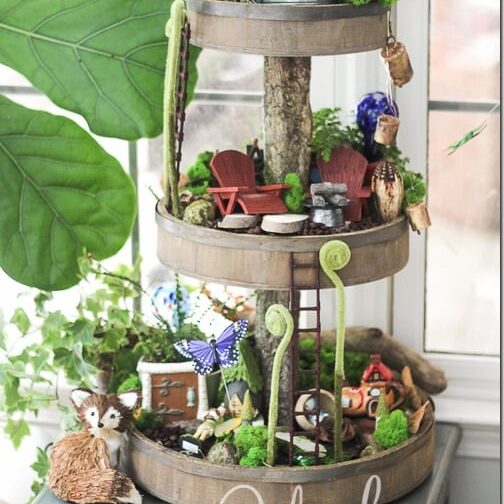 5. Bag End Bonsai Garden (Bonsai Empire): Just look at this precious little hobbit hole for mini hobbit fairies!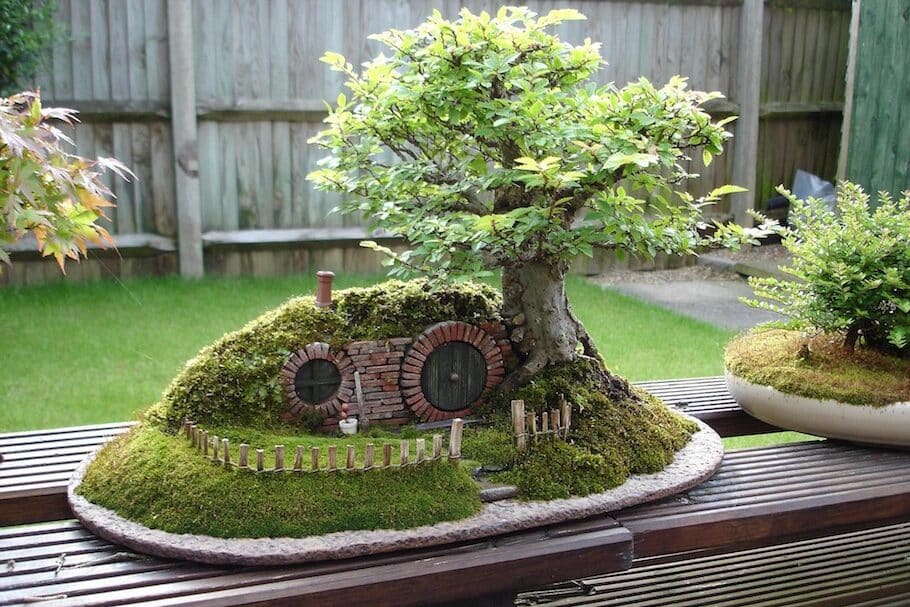 6. Wheelbarrow Garden (Red Shed Vintage): Turn your old wheelbarrow into a lovely garden for fairies!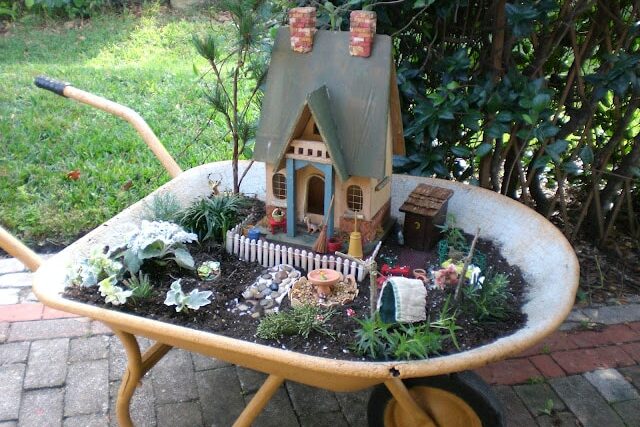 7. Suitcase Fairy Garden (Empress of Dirt): This is such a fun way to repurpose an old vintage suitcase. We love the idea of making mini gardens out of unique items!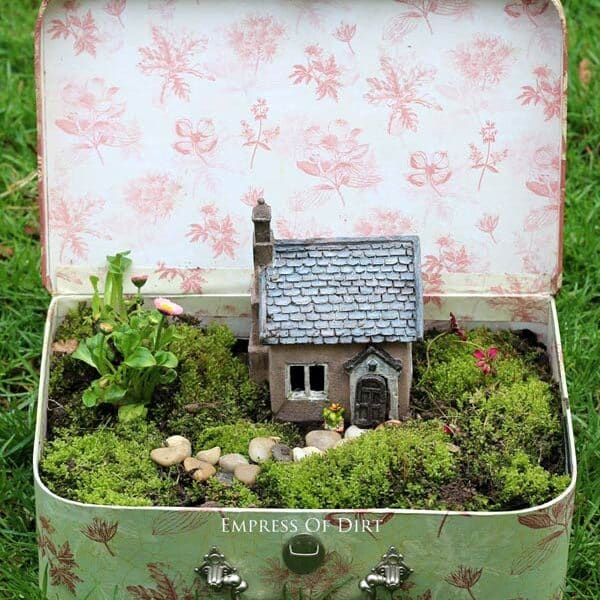 8. Broken Pot Garden (Better Homes and Garden): Don't throw away your old broken pots! Follow this tutorial to make a broken pot garden.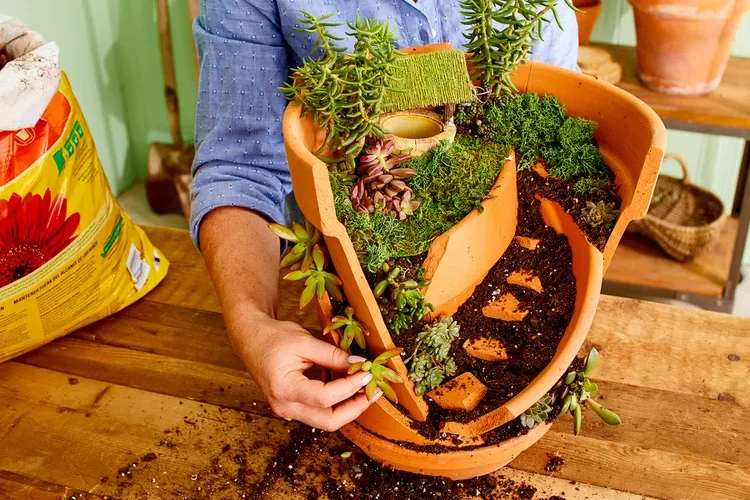 9. Bonsai Tree Fairy Garden (Lil Blue Boo): The cute gravel walkways and the duck pond make this garden magically inviting for your fairy friends.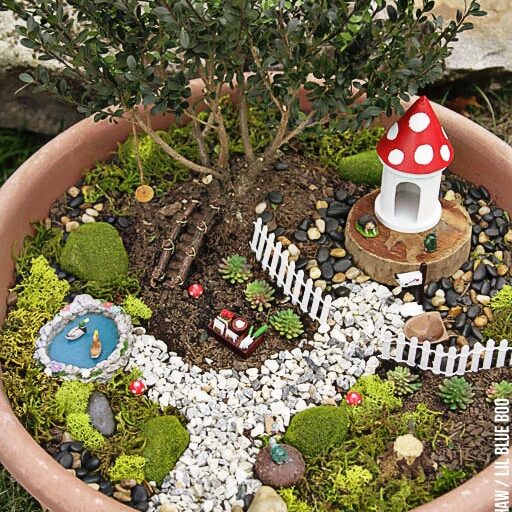 10. Two Pots with a Bridge (Home Depot): Make a rustic little bridge to connect two fairy gardens. Bonus points if you add a pool for your fairies to cool off in!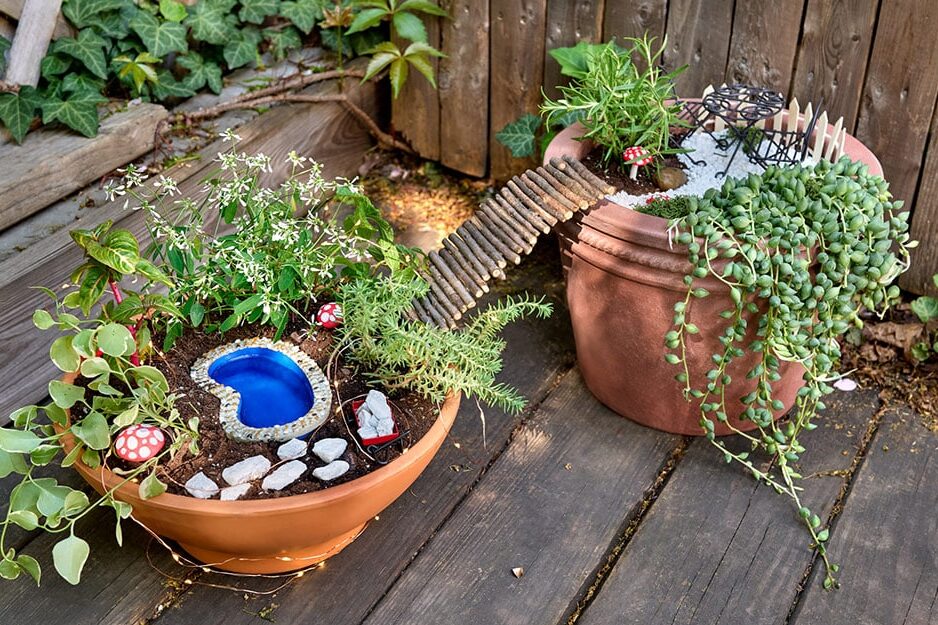 11. Unicorn Dreams (Gnome Decor): As long as we're making gardens for fairies, why not invite all magical creatures?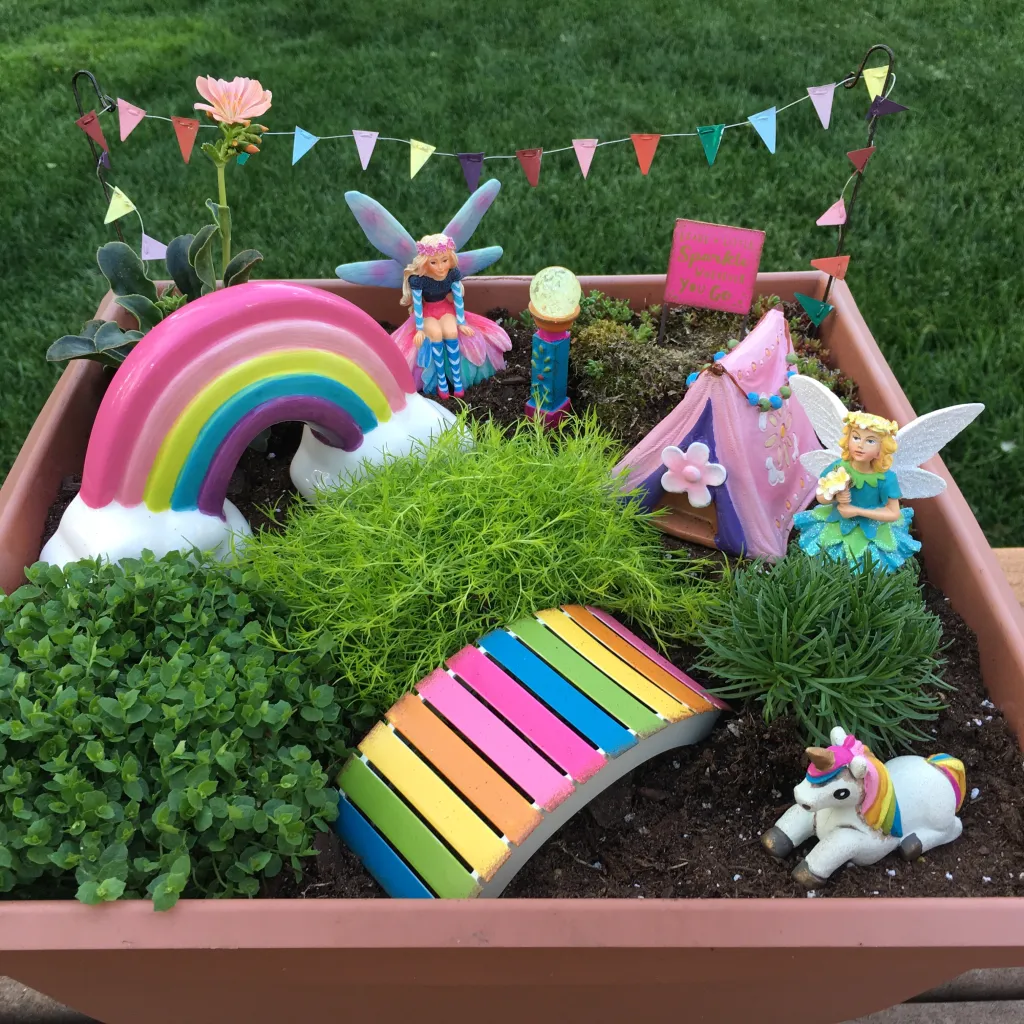 12. Gnome Friends (Gnome Decor): These little guys are just rollin' with their gnomies!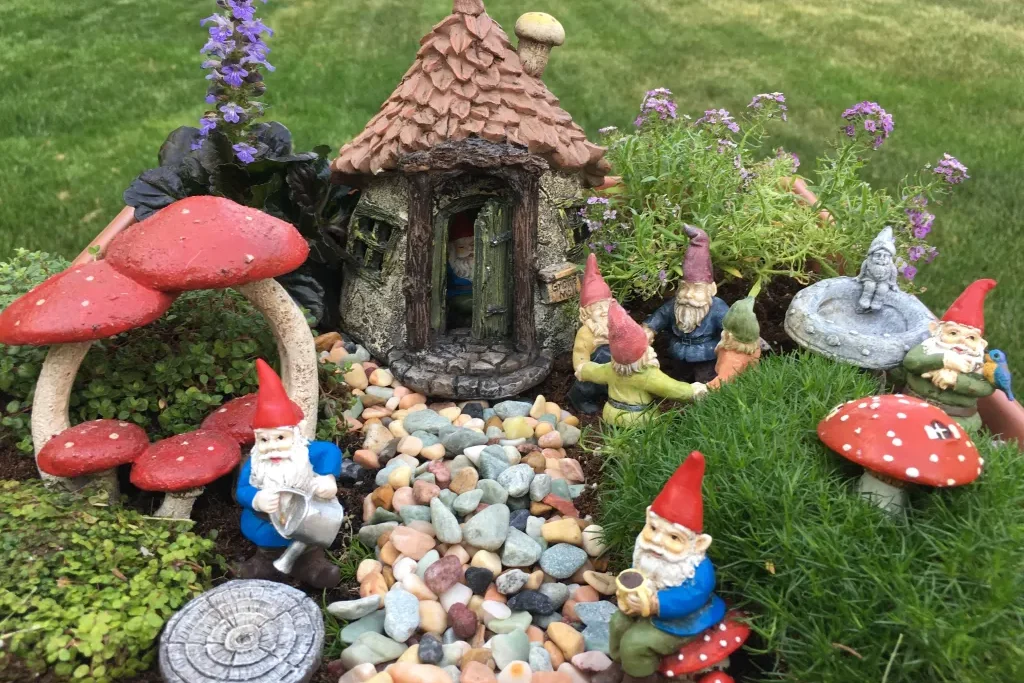 13. Fairy Lights Garden (Little Tudor on the Prairie): Use twinkly fairy lights to add something extra magical to your garden at night!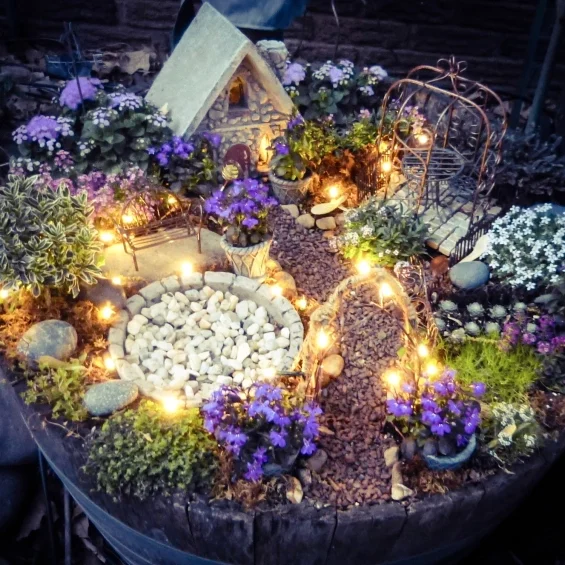 Fairy Garden Ideas for Kids
14. Lego Garden (Toddler Approved): What's better than playing with Lego Minifigures? Playing with Lego Minifigures in the dirt!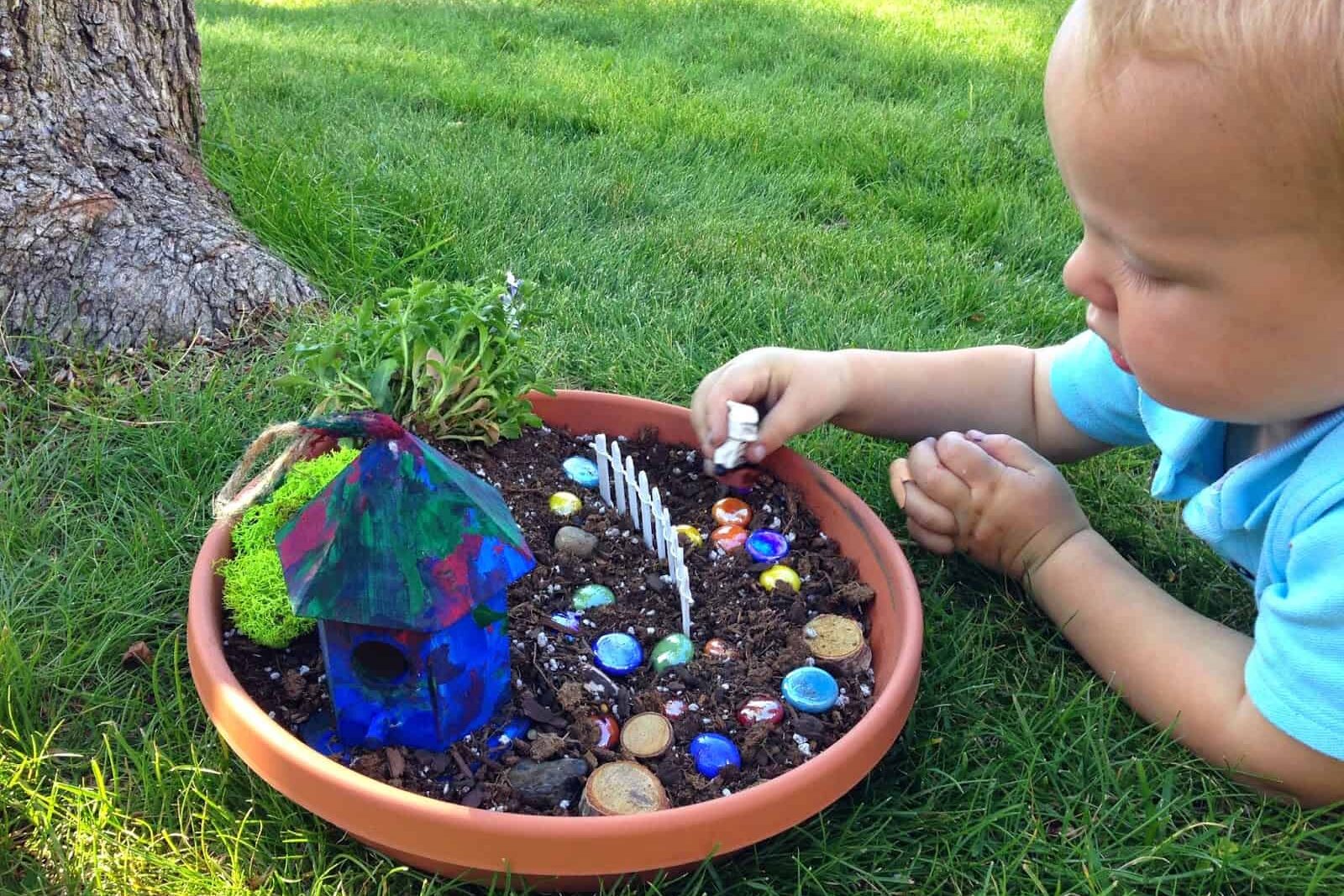 15. Play Dough Fairy Garden (Mama.Papa.Bubba): Is the weather not ideal where you live? Or maybe your kiddo doesn't love playing in the dirt? No worries! Make a garden out of play dough!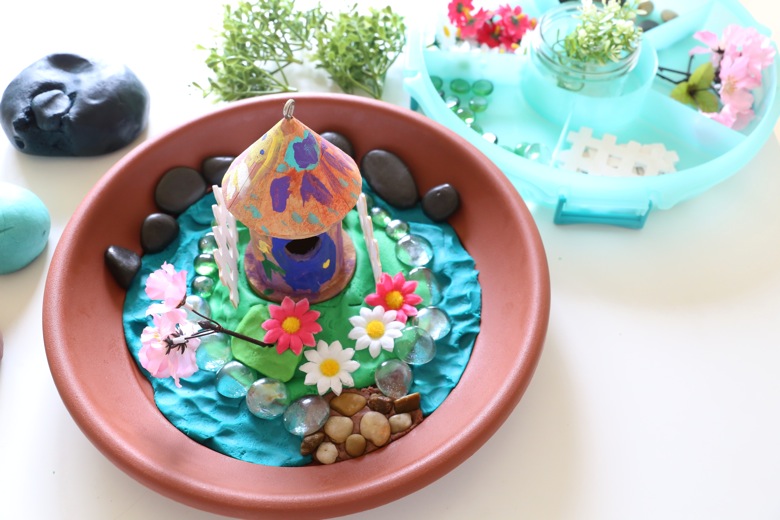 16. Upcycled Water Table (Twitchetts): Instead of throwing out that leaky old water table, upcycle it into an enchanting forest of fun for your child.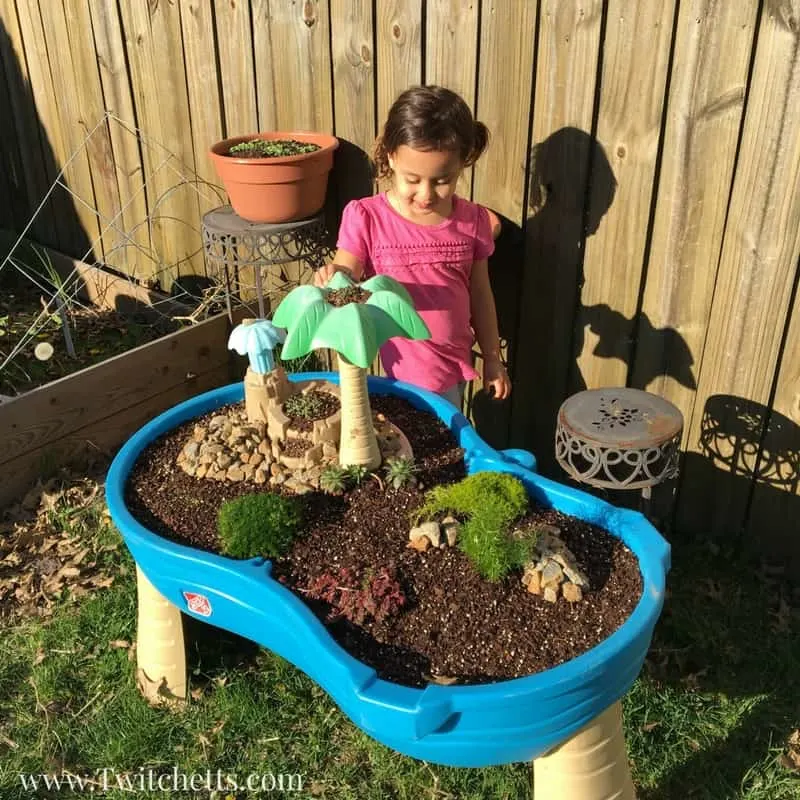 17. Dinosaur Garden (Glue Sticks): Make your boy's dino dreams come true with this fun prehistoric-themed garden!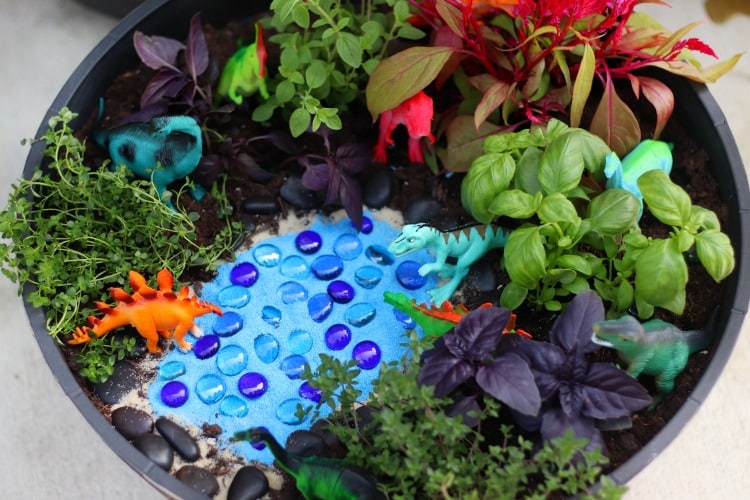 18. Star Wars Garden (Swish and Stitch): Your kids will love playing with these fairy gardens in a galaxy far, far away … or just in your backyard!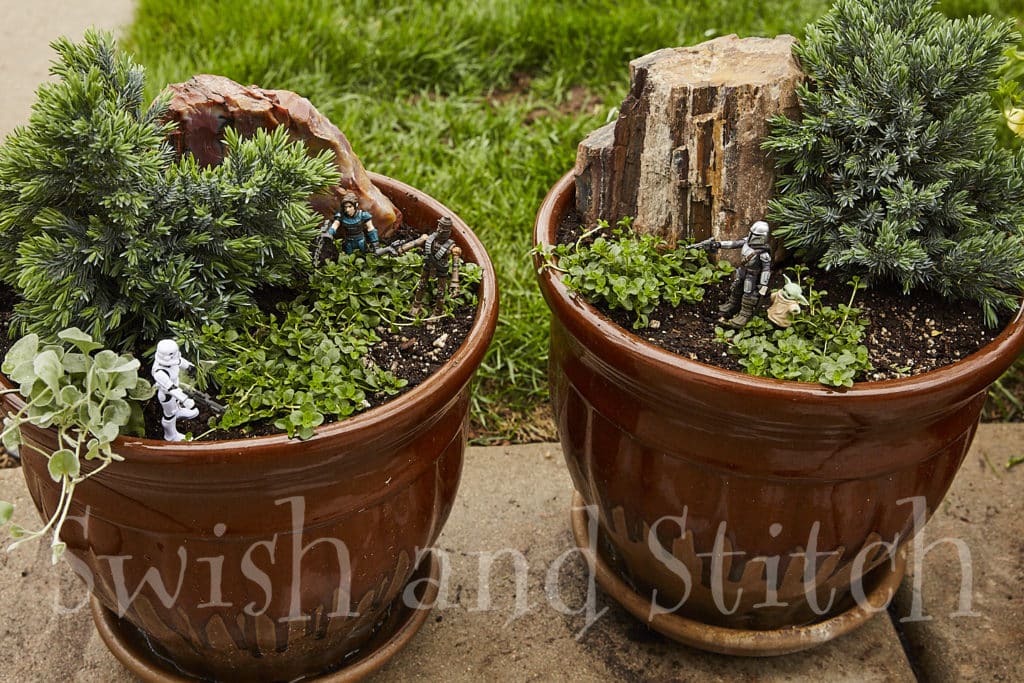 19. Pirate Grotto Garden (Premeditated Leftovers): Arrrgh! Add some pirates, and your kids can search for buried treasure for hours!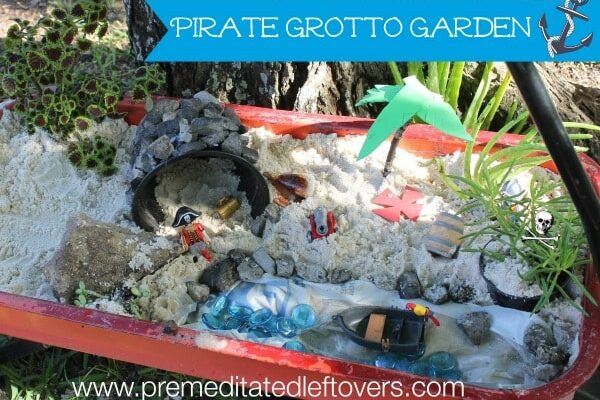 20. Train Garden (Play Trains): Choo! Choo! All aboard the fairy train! Travel between pots for even more adventurous fun!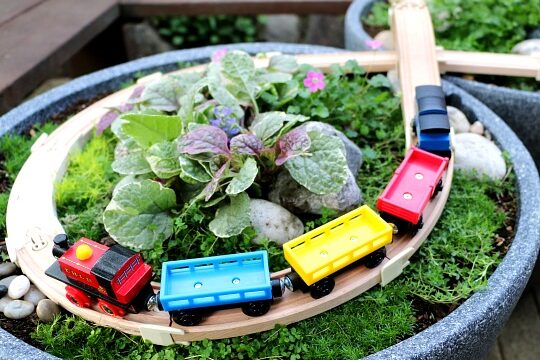 Fairy Garden Furniture & Accessories
21. Clay Ladder (Fairy Garden DIY): These clay ladders are perfect for fairy gardens with multiple levels.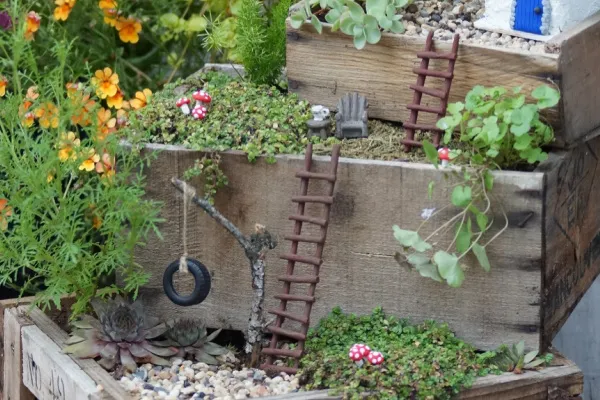 22. Wishing Well (Better Homes & Gardens): I'm wishing! Invite your fairy friends to cast their wishes upon this darling wishing well.
23. Adirondack Beach Chairs (Fairy Garden DIY): Don't you think these look so realistic? They're just made with popsicle sticks!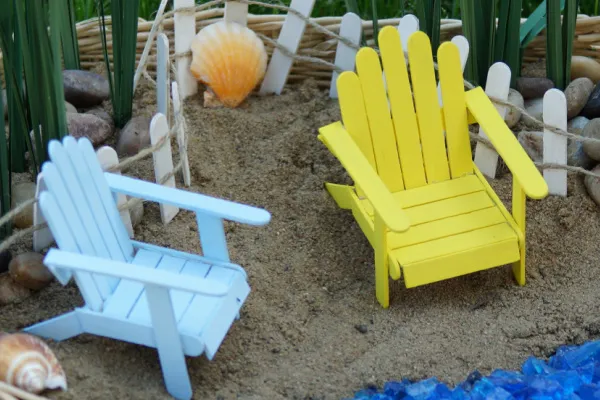 24. Mini Tools (Hometalk): Follow this tutorial to make the cutest little gardening tools for your fairy friends!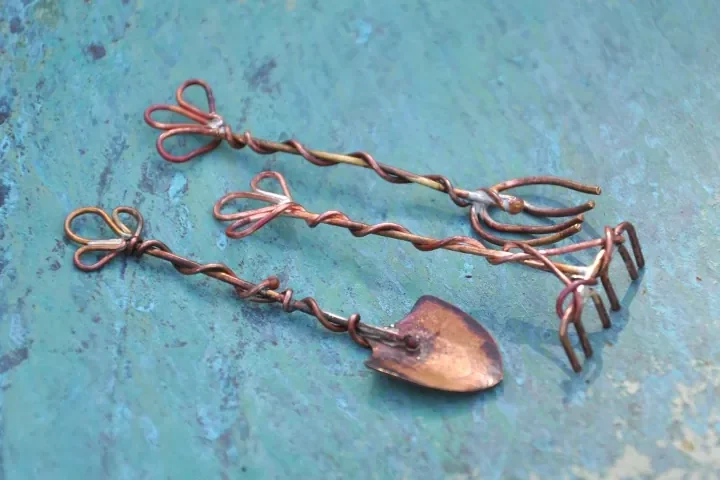 25. Fairy Bed (Everything Very Small): Don't you think this looks like something out of a fairy tale movie? We wish we could take a nap on this enchanting bed!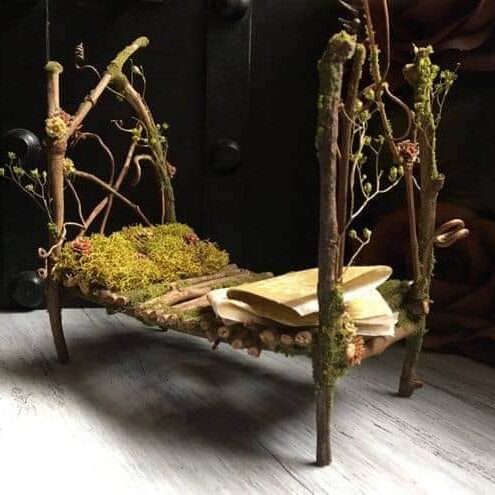 26. Hot Glue Waterfall (Crafts on Fire): You'll need lots of layers of hot glue for this cute water feature!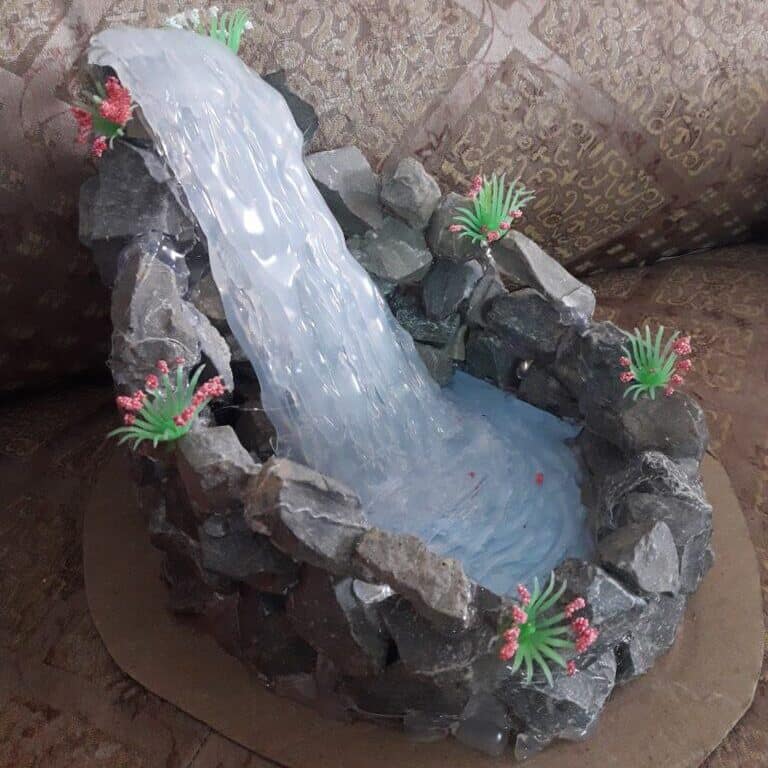 27. Hammock (The Magic Onions): Your fairy friends will love to recline and relax in this charming little hammock!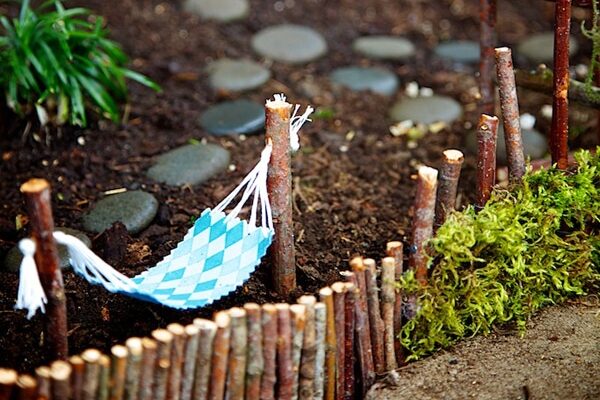 28. Miniature Garden Path (Beneath the Ferns): Wow! This intricate garden path is easier to make than it looks. Check out the tutorial for simple instructions!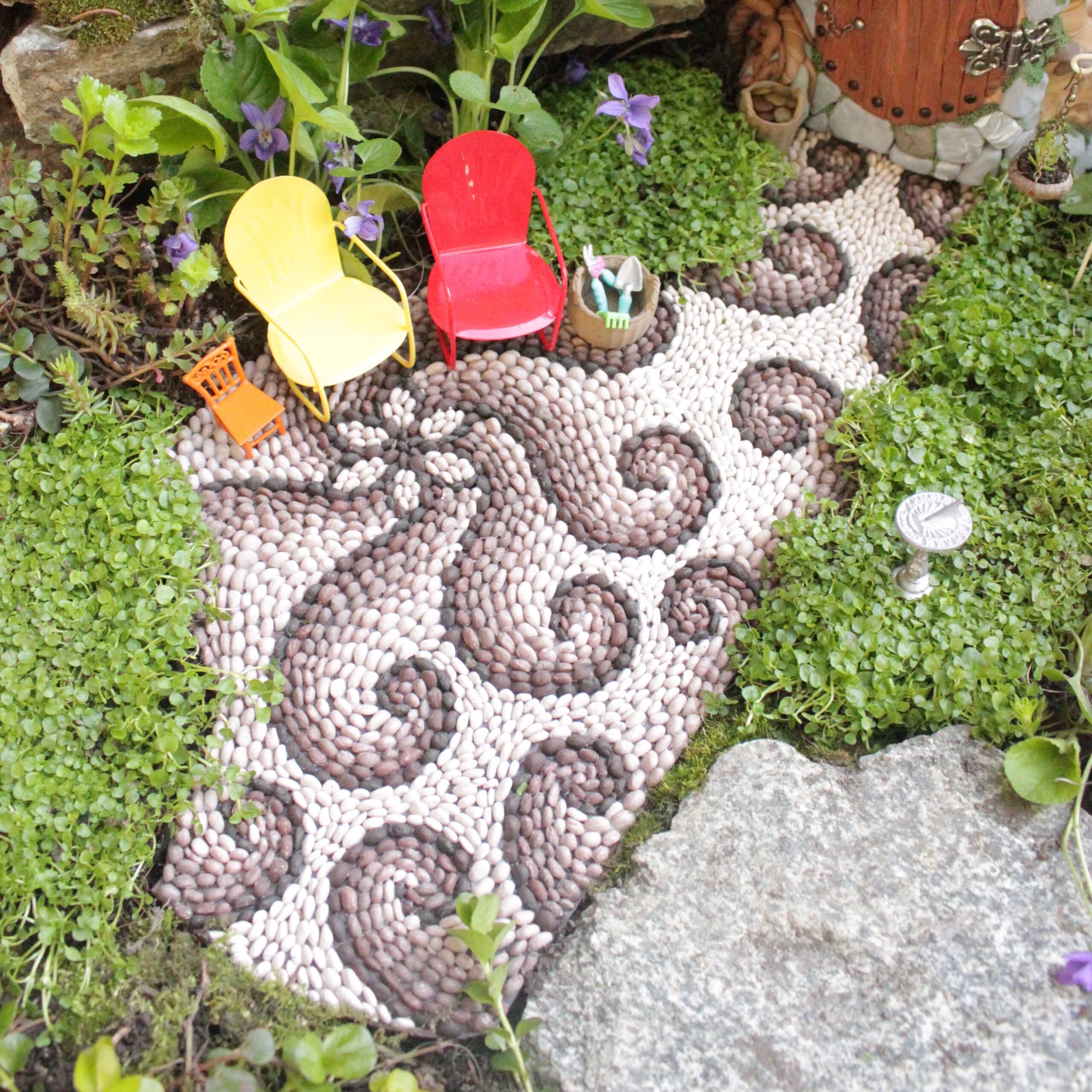 29. Fairy Tent (HGTV): Make a mini tent for the ultra outdoorsy fairy. Did you see that adorable mini-campfire?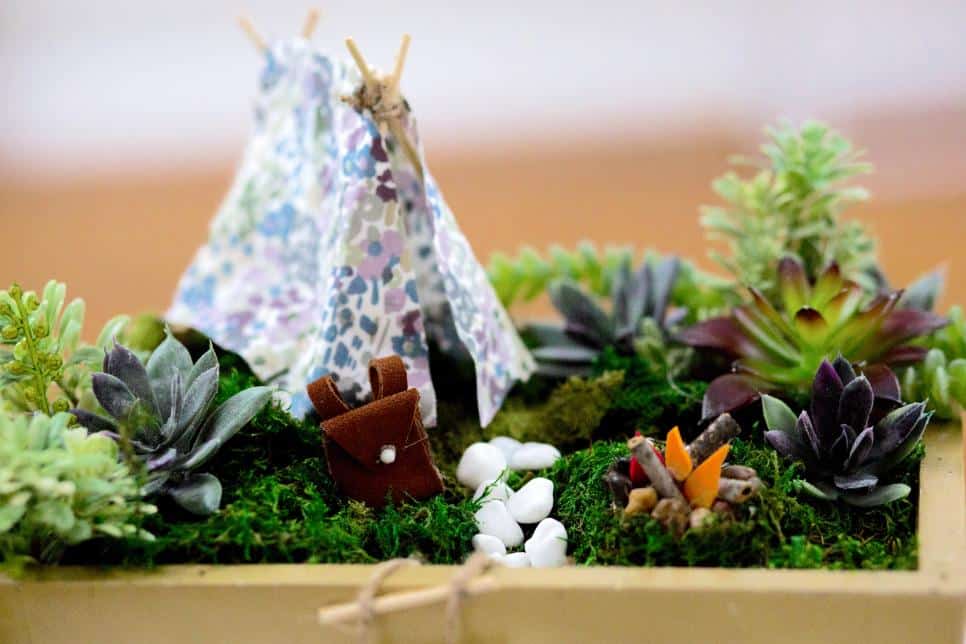 30. Mini BBQ (Fairy Garden DIY): Fairies get hungry, too, y'know! Make a BBQ grill from bottle caps!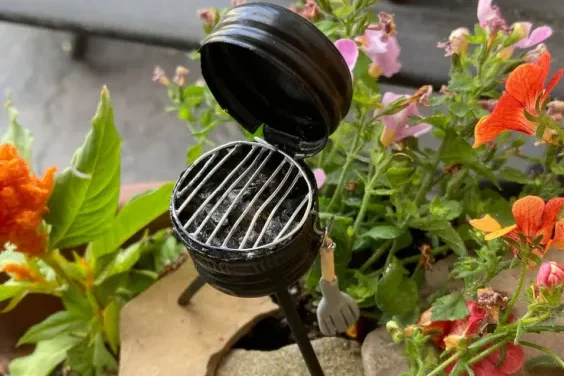 We hope this list gave you some wonderful ideas for your miniature garden! Now go out there and make something magical!