Coolest Things to Do in New York & the Ultimate NYC Bucket List
It's the city that never sleeps and the destination that is at the top of every traveler's bucket list. That's right! We're talking about New York City, baby! If you are planning a trip to The Empire City and are looking for some cool things to do in New York, you've come to the right place! We have rounded up our 35 best things to do in New York City for couples, families, and everyone else in between. So let's take a bite out of The Big Apple and see what it has to offer!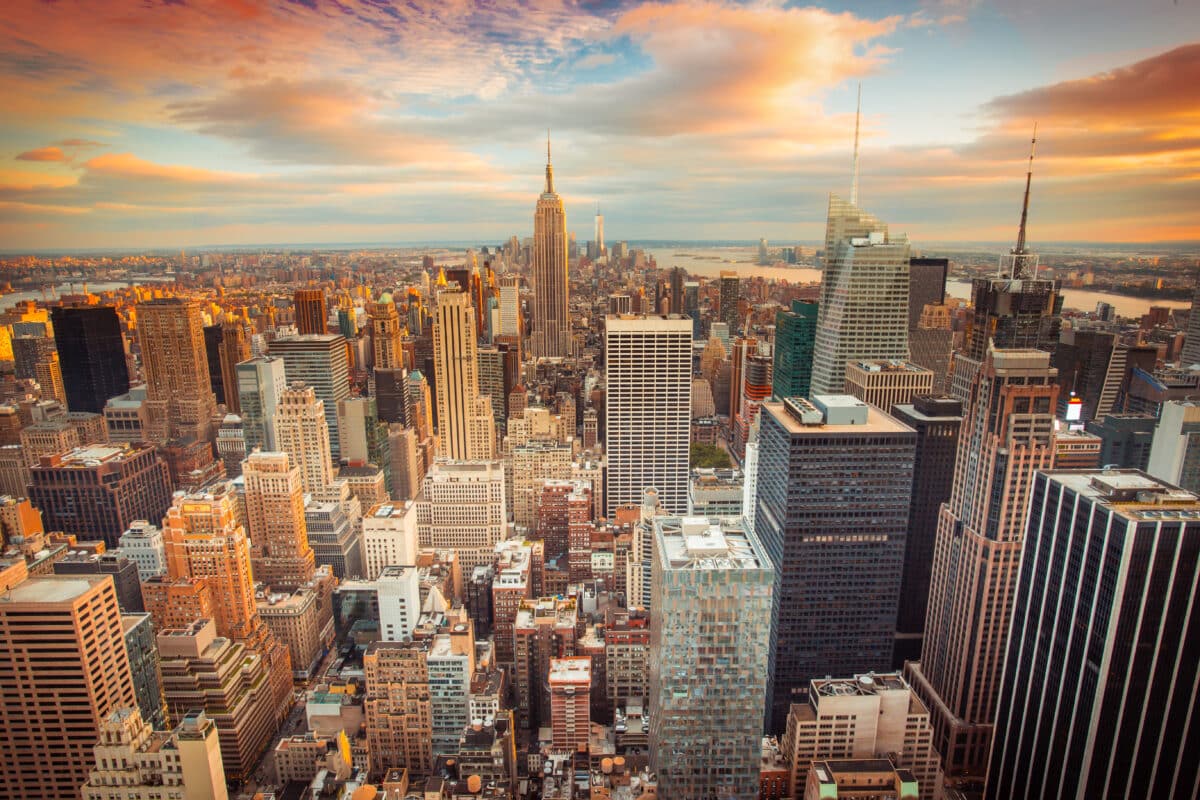 Table of Contents
4 Must-See Museums in NYC
These museums are sure to give you a once-in-a-lifetime experience no matter which one you decide to visit. All of these museum options contain amazingly famous pieces and artifacts! Even if you are typically not a museum-goer, we know you will still enjoy these incredible places.
1. The Modern Museum of Art – The MoMa houses one of the world's largest and best collections of art. Some of the most famous pieces that can be seen here include The Starry Night by Vincent Van Gogh, The Persistence of Memory by Salvador Dali, and works by Monet, Picasso, and Matisse.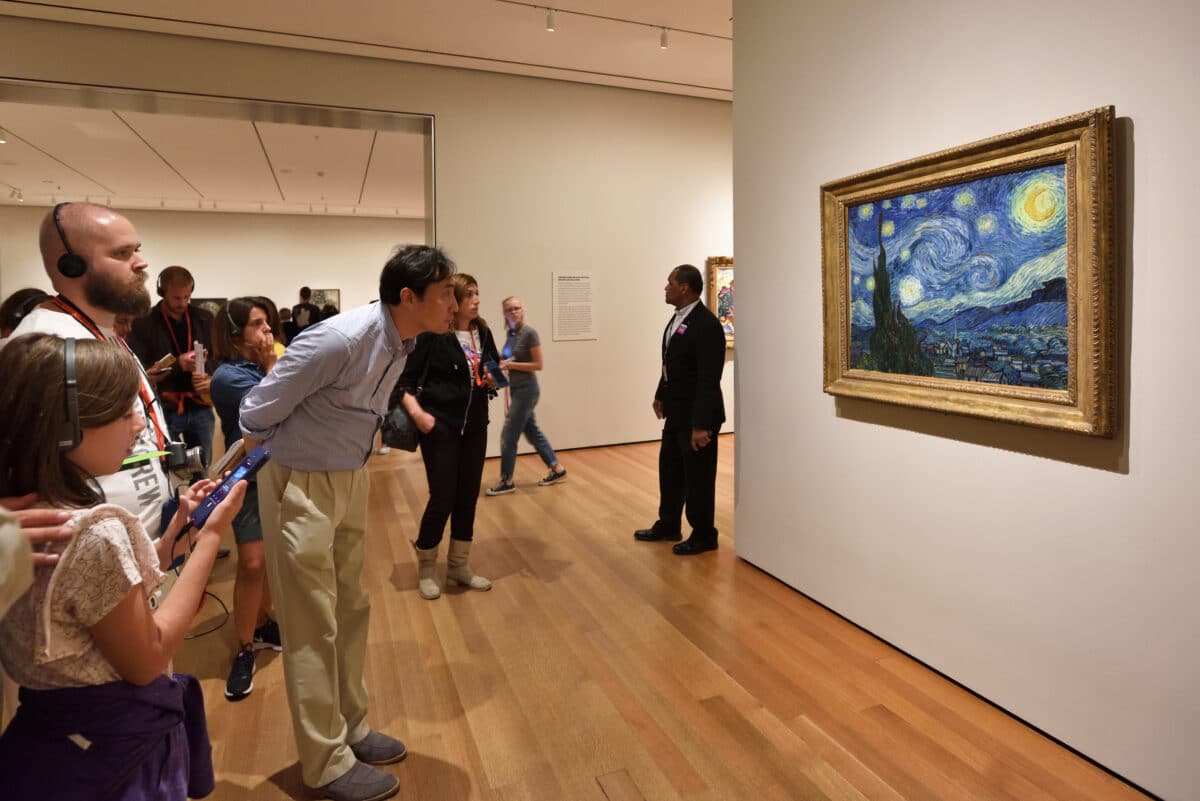 2. The Metropolitan Museum of Art – Calling all art lovers! The Met is the largest art museum in the United States! Over 2 million pieces of artwork reside in the permanent collection here. Enjoy art from ancient Europe, Egypt, Africa, the Middle East, and Oceania. You can also check out the various art exhibitions that are changing throughout the year!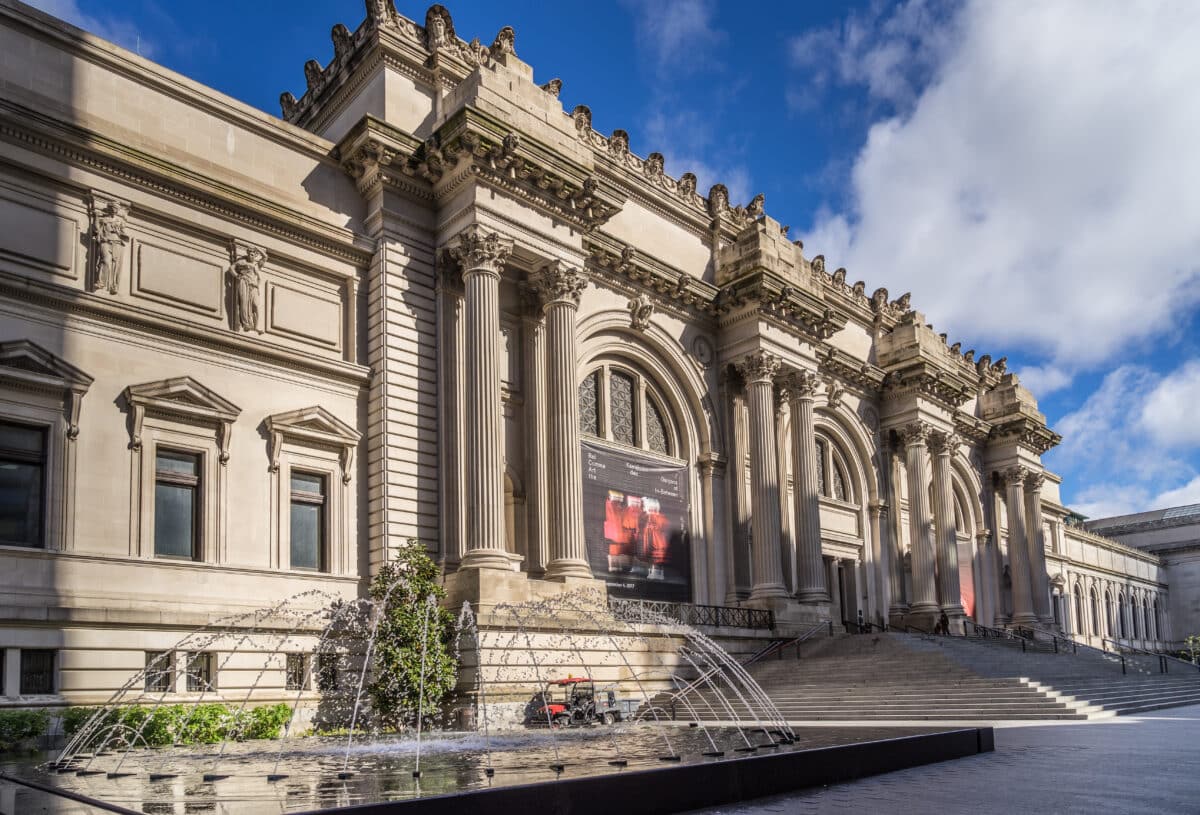 3. American Museum of Natural History – Behold, the largest natural history museum in the world! You may notice this museum from the movie Night at the Museum or the book The Catcher in the Rye. 26 interconnected buildings house 44 permanent exhibition halls. Their most famous exhibition is, of course, the dinosaur exhibit. But you can also enjoy specimens of plants, animals, meteorites, fossils, human remains, and human cultural artifacts.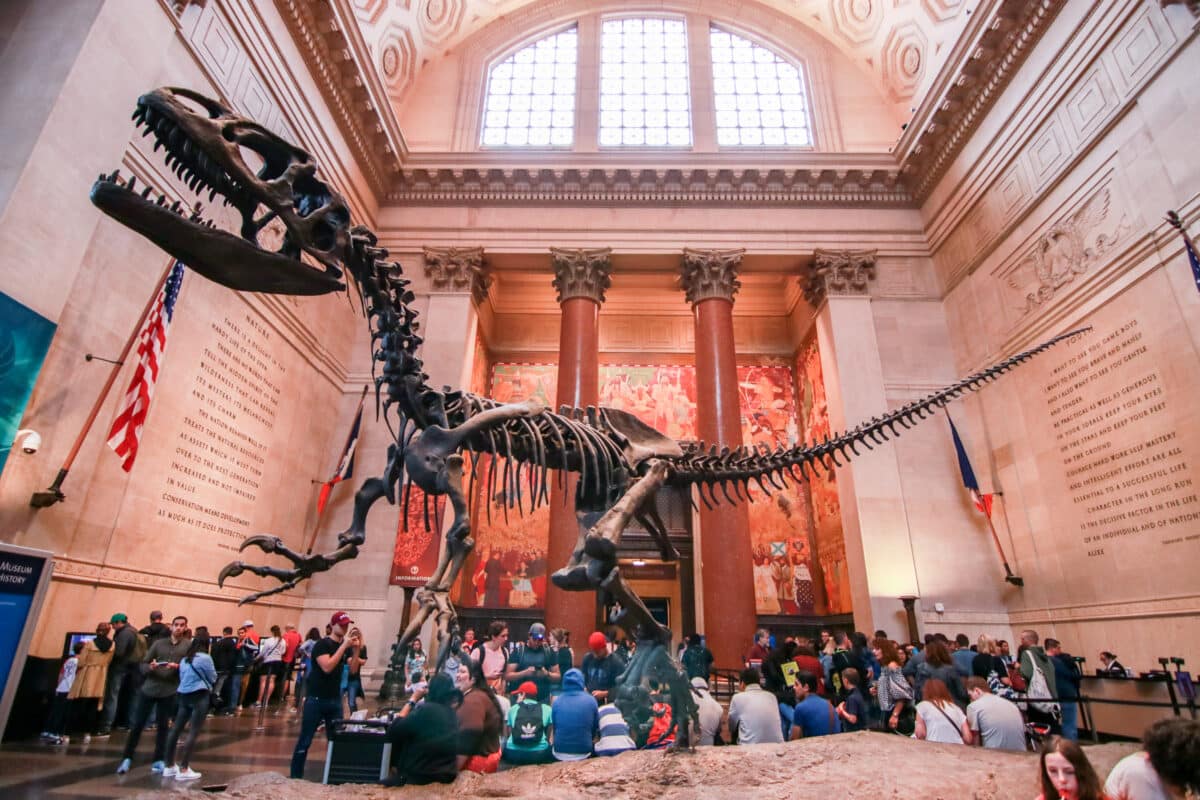 4. The Morgan Library & Museum – The building was originally the private library of financier J. Pierpont Morgan but was transformed into a public museum. The museum includes drawings, prints, and artifacts dating from 4000 B.C. to the twenty-first century. The library's holdings include a host of rare books and manuscripts such as: one of 23 copies of the original Declaration of Independence, Mozart's handwritten score of the Haffner Symphony, the collected works of Phillis Wheatley, and Charles Dickens's manuscript of A Christmas Carol. SWOON!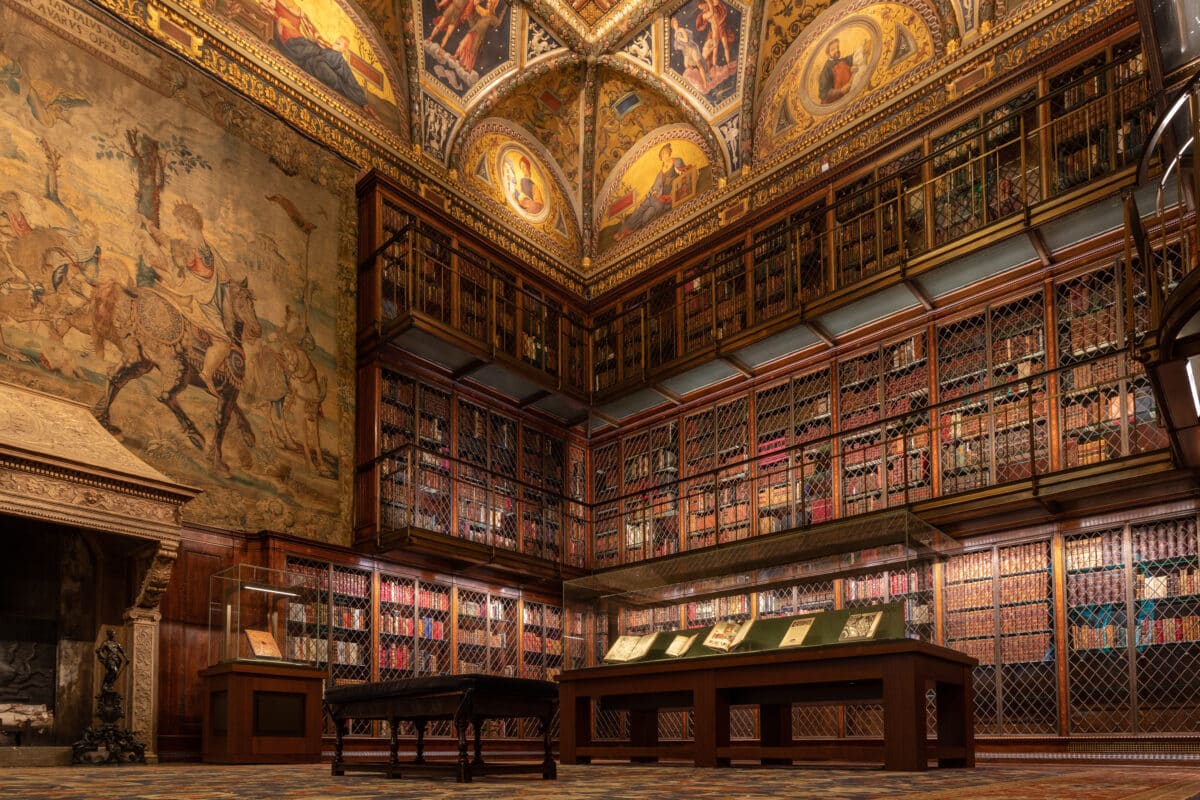 10 Outdoor NYC Locations You Must Experience
While you're in New York City, you are bound to spend a lot of your time outdoors! Whether you are visiting during the holidays or in the dead of summer, there is so much to experience and enjoy out on the city streets!
5. Times Square – One of the most famous intersections in the entire world. This street junction attracts approximately 50 million people per year, making it one of the world's most popular tourist attractions. On New Year's Eve, thousands of people gather to watch the ball drop, making it the most famous place to ring in the New Year. During the other 364 days a year, Times Square is almost just as crowded! Street performers, vendors, and tourists fill the streets to adorn the lights and neon billboards.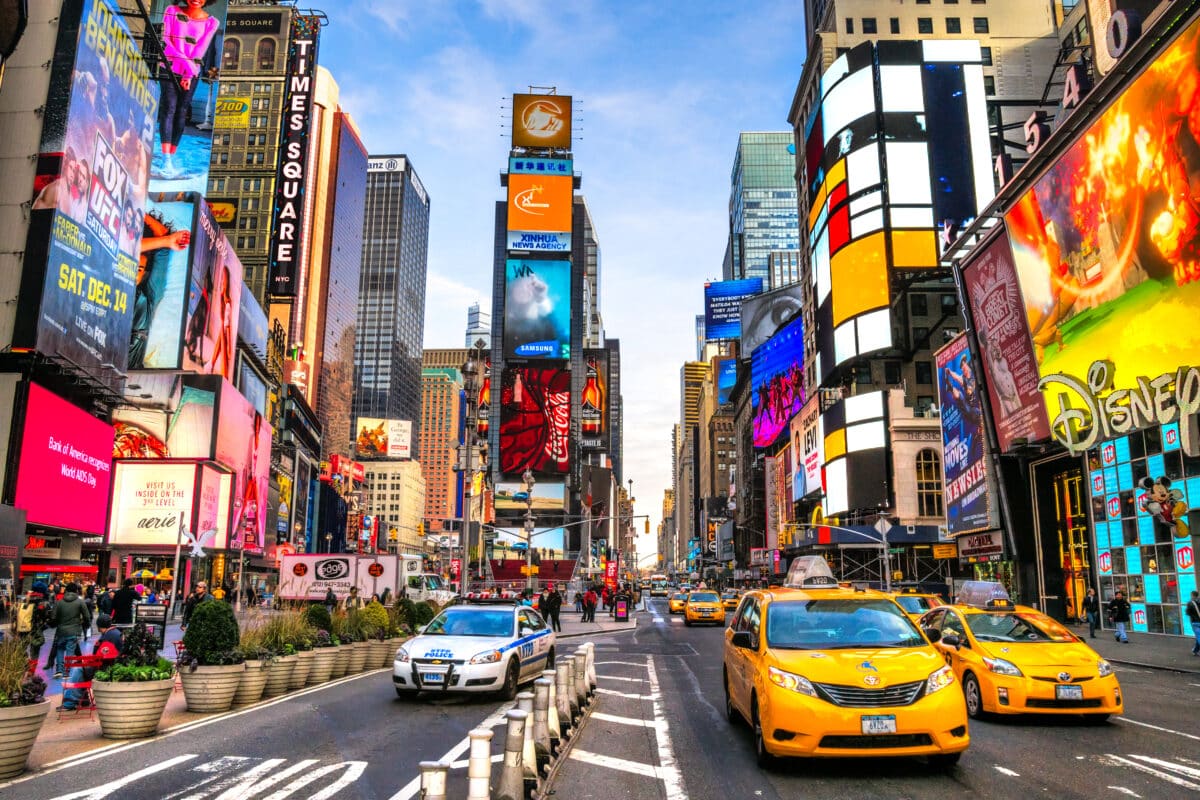 6. Central Park – Strolling through Central Park is one of everyone's favorite things to do in New York City! It's free to visit and a beautiful place to go if you are looking to escape the skyscrapers for a bit. Central Park is not only one of the most visited tourist attractions in the world, it is also one of the most filmed locations in the world. Enjoy walking or biking through the park, sunbathing on the lawn, riding the carousel, hitching a ride on a carriage, or even visiting the Zoo!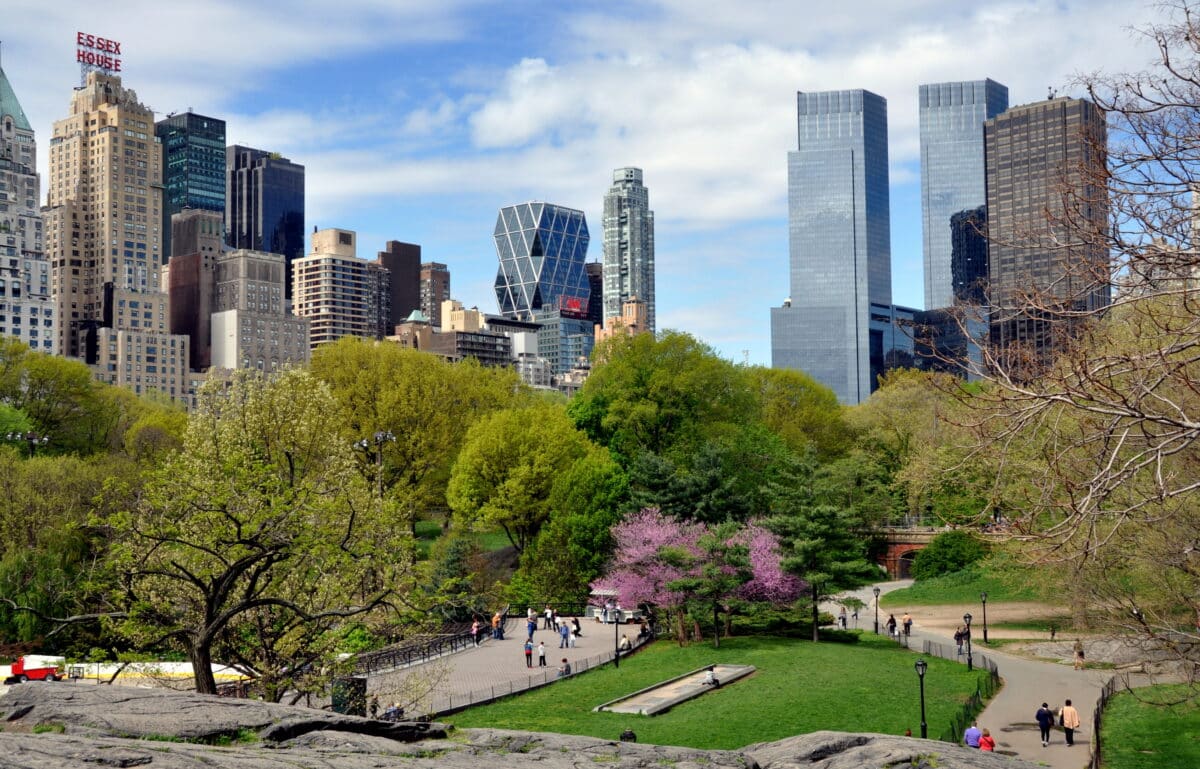 7. Brooklyn Heights Promenade – This pedestrian walkway offers incredible views of downtown Manhattan as well as the Brooklyn Bridge. It is adored by walkers, joggers, rollerbladers, or even those who love to sit and chat. You will love to come and gawk at all the mansions and townhouses along the way!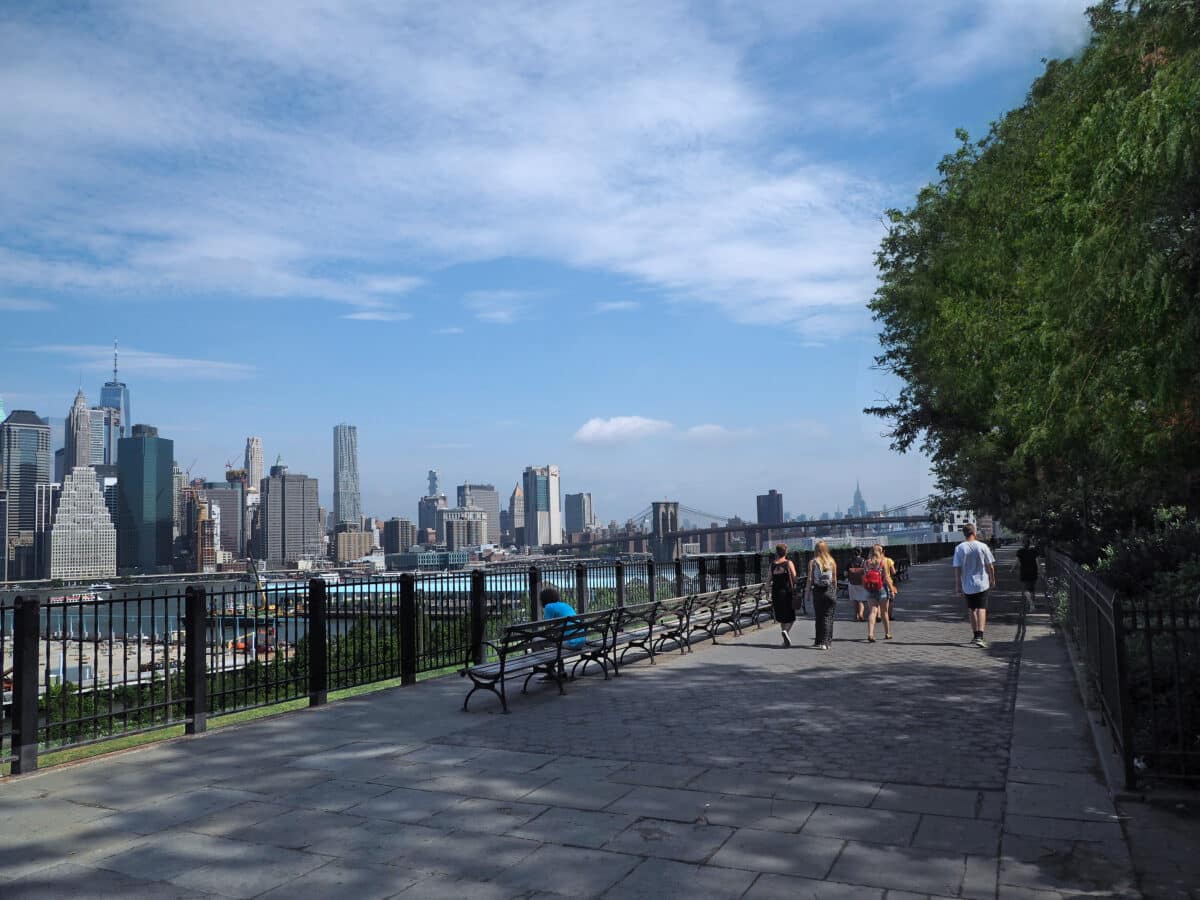 8. Washington Square Park – One of the best-known public parks in New York City! This park is an icon in itself as well as a meeting point for locals and a popular place for cultural activities. It is famous for this architectural archway as well as the beautiful fountain in the middle!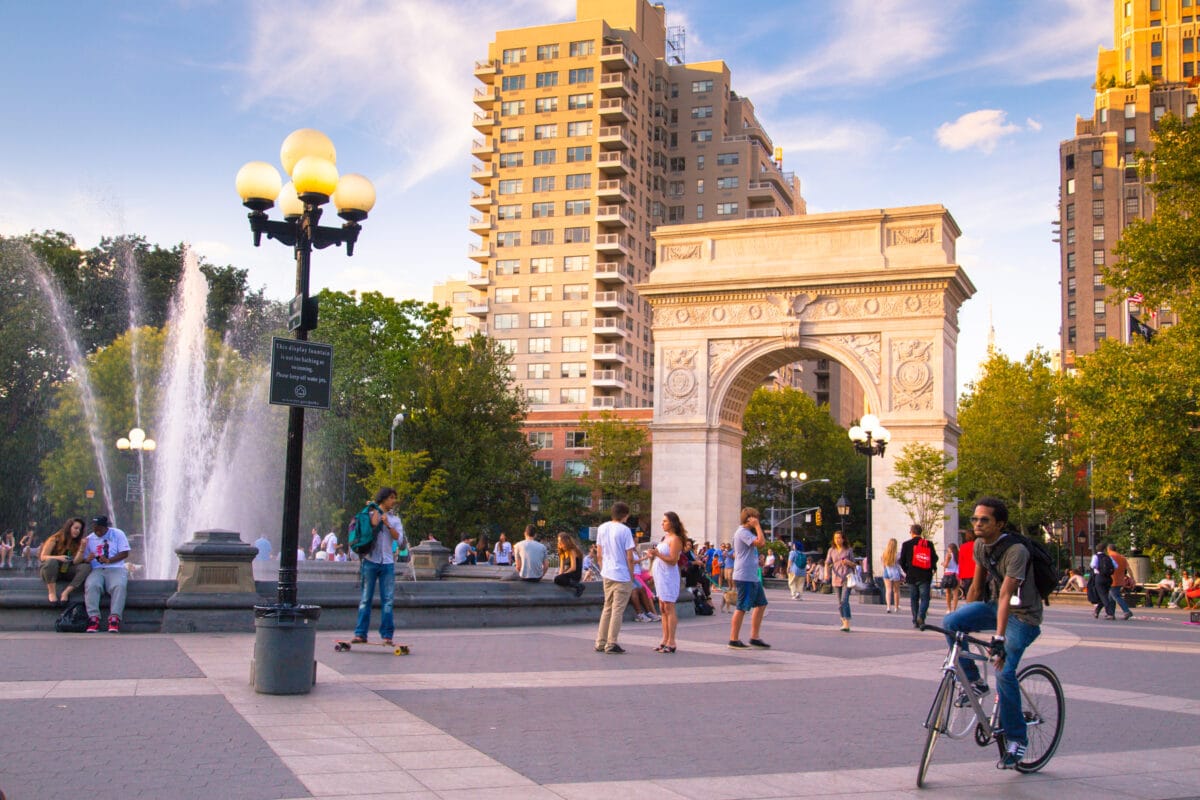 9. Prospect Park – Prospect Park has become a hotspot for Brooklyn residents and visitors. The park is a highly functional space and includes, a zoo, the first urban-area Audubon Center in the nation, an ice rink, band shell, carousel, and dozens of athletic and recreational facilities.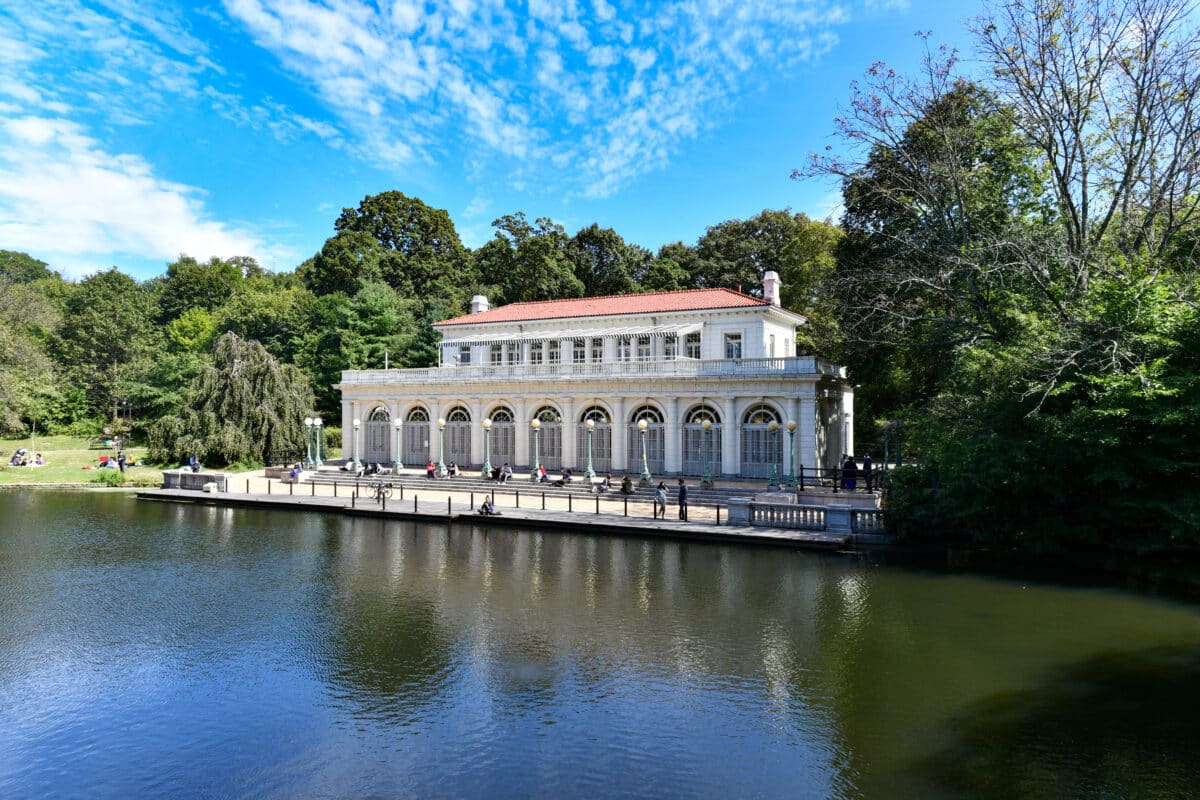 10. Bryant Park – This 10-acre park is every New Yorker's favorite place to come and enjoy lunch on the open lawn. During the holiday months, it houses the beautiful Winter Village and holiday markets that are filled with shops as well as a cute ice rink.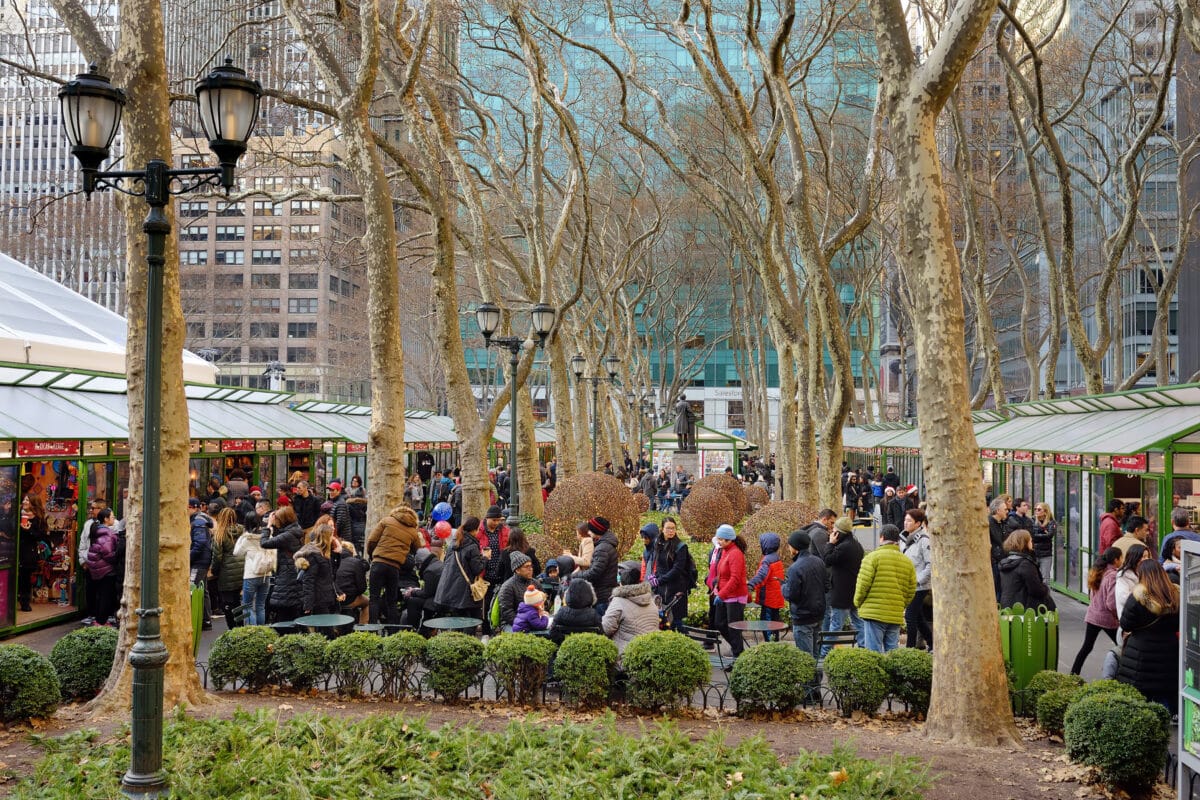 11. Union Square Greenmarket – New York City's oldest and most popular greenmarket! In this sizeable outdoor market you'll find a diverse selection of produce, fruits, meats, poultry, dairy, and baked good from the 140 vendors present. It's open year-round and contains everything and anything you could ever want to munch on!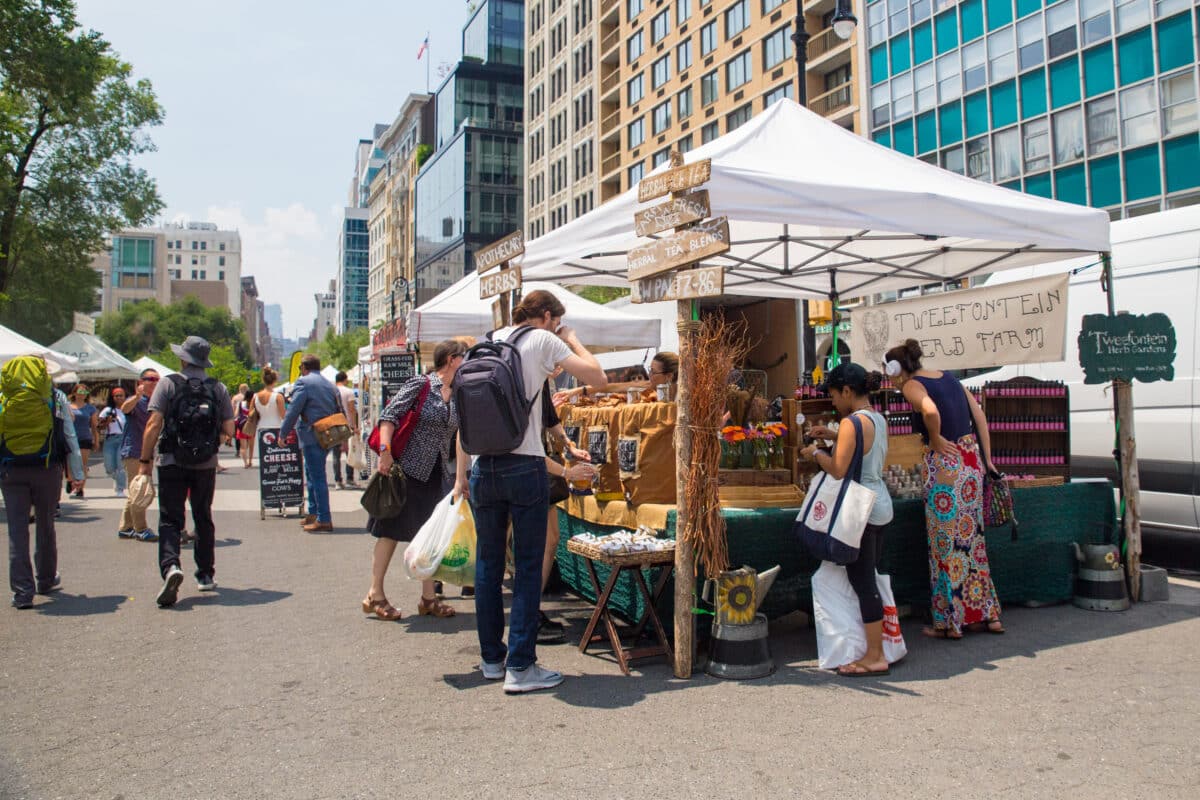 12. Fifth Avenue – Fifth Avenue is one of the most expensive shopping streets in the world. Famous buildings, museums, landmarks, and shops line this famous strip. Visitors love coming here to shop (or window shop 😉), visit the museums and landmarks, and gawk at the sheer amount of money that is all around.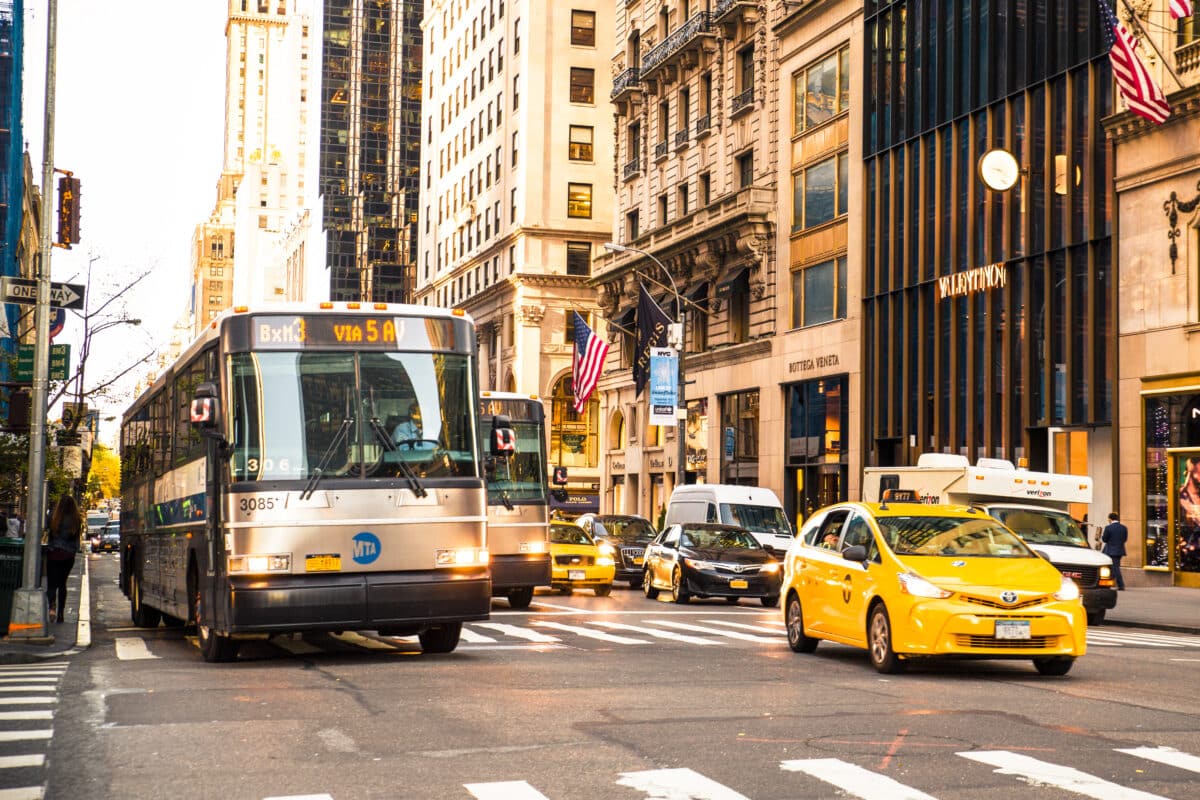 13. Little Italy – While primarily a tourist destination now, Little Italy used to house about 10,000 Italians during the beginning of the 20th century. It has become much smaller over the years and now spans 3 blocks in Lower Manhattan. For avid movie buffs, several movies and TV shows were filmed here, including The Godfather and the finale of The Sopranos.
14. Chinatown – With a population of about 100,000 people, Chinatown is home to the largest Chinese population outside of China. Chinatown is the perfect place to stroll, enjoy the authentic cuisine, and do some fun shopping!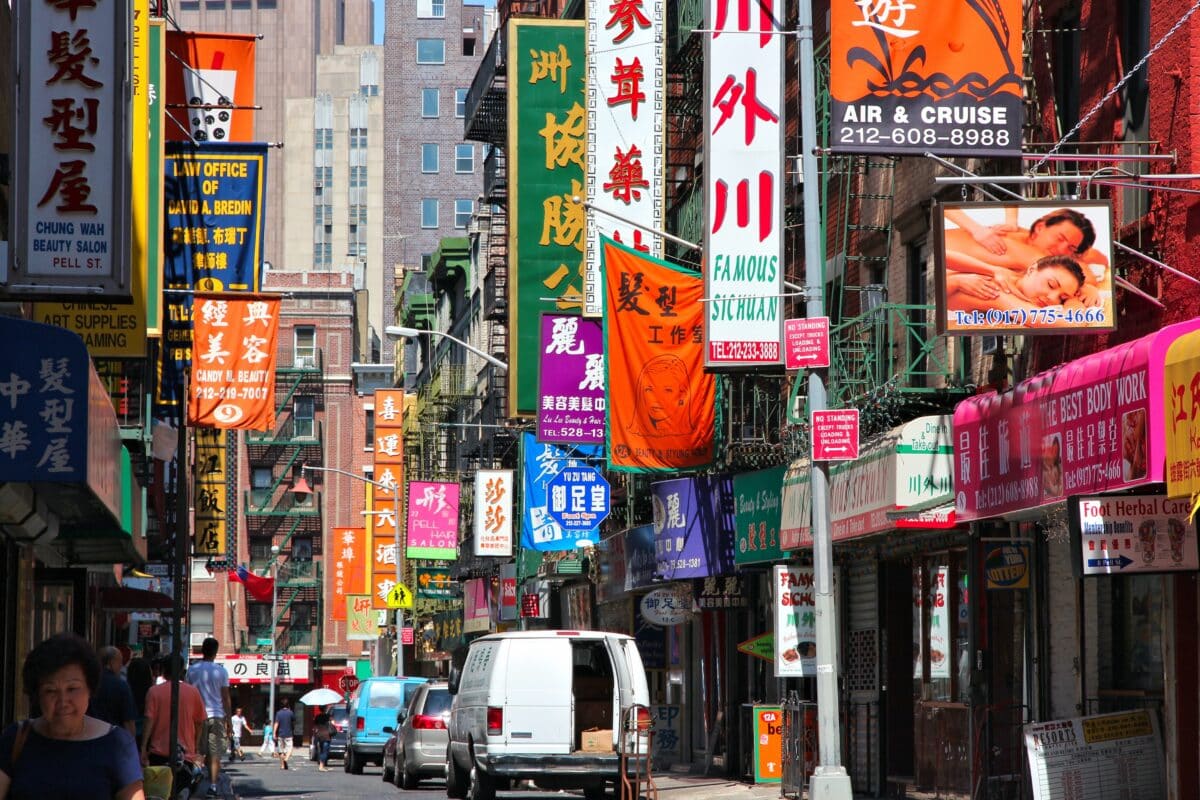 9 Historical Places to Visit in New York City
These famous landmarks and locations are the epitome of NYC, baby! Enjoy your visit to these iconic spots and even history buffs might walk away with some newfound knowledge.
15. Statue of Liberty & Ellis Island – If this is your first time visiting New York City, seeing the Statue of Liberty and Ellis Island is a must-see for sure! The copper statue, which was a gift from France to the United States in 1886, greeted millions of immigrants in the 19th and 20th century. You can enjoy climbing the Statue of Liberty or also combine your visit with a ferry ride to tour Ellis Island. Approximately 12 million immigrants were inspected and processed here at Ellis Island between 1905 and 1954.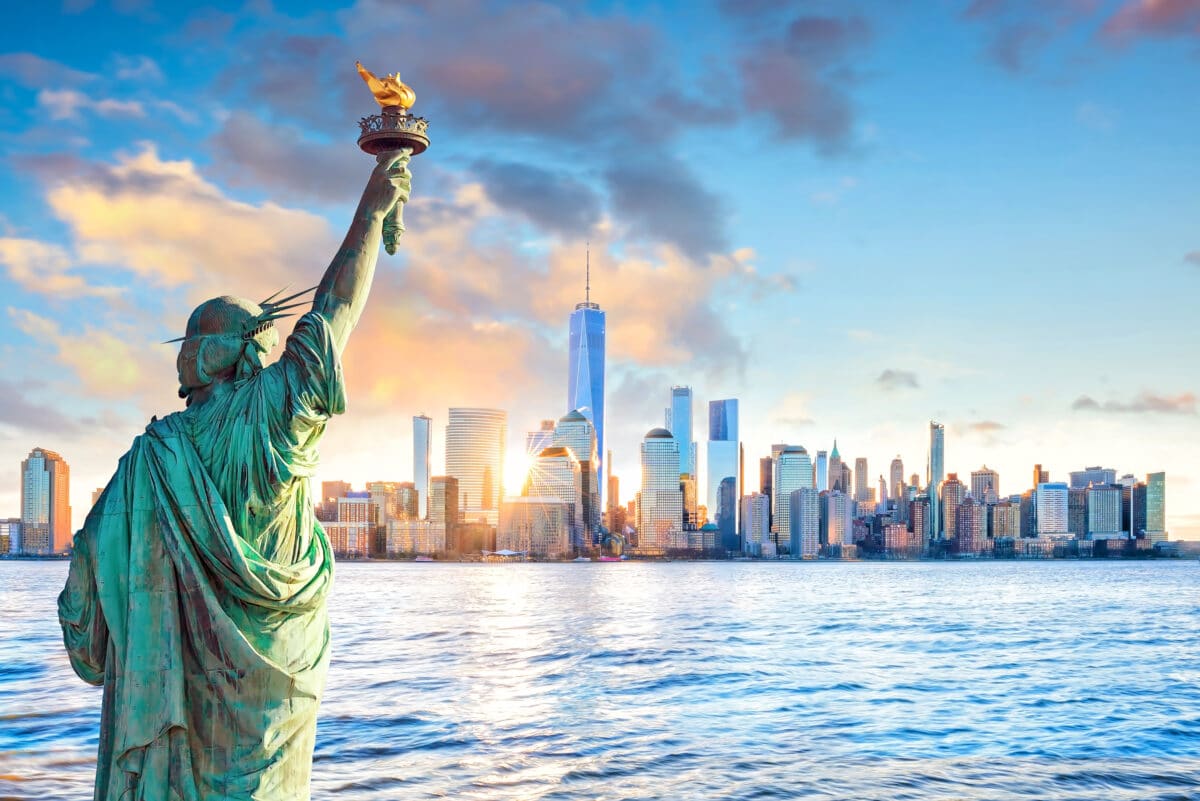 16. Empire State Building – Before 1970 when the World Trade Center was built, the Empire State Building was the tallest building in the world. This famous landmark has been featured in numerous movies, such as Elf, Independence Day, King Kong, and many more.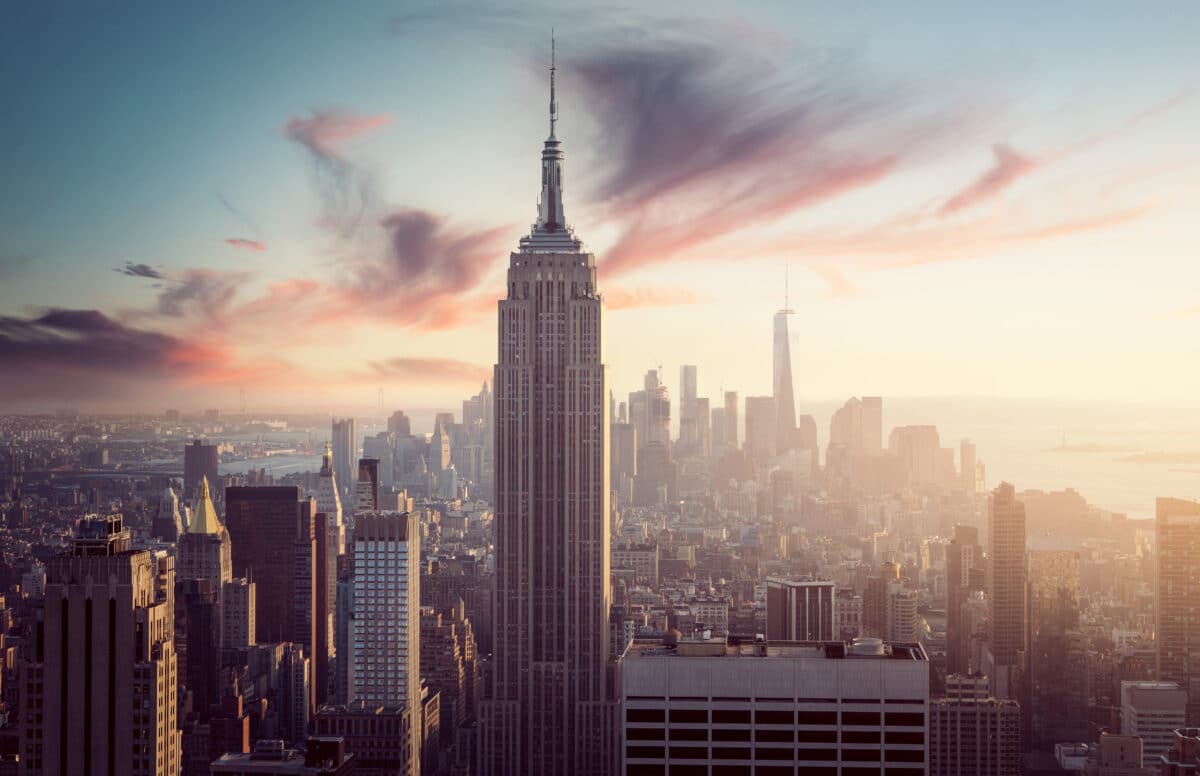 17. Grand Central Terminal – Grand Central is the largest train station in the world housing 44 train platforms! Even if you don't necessarily have a train to catch, it is a cool place to see and walk around. The Main Concourse is beautiful in itself and is also one of the best places for people-watching!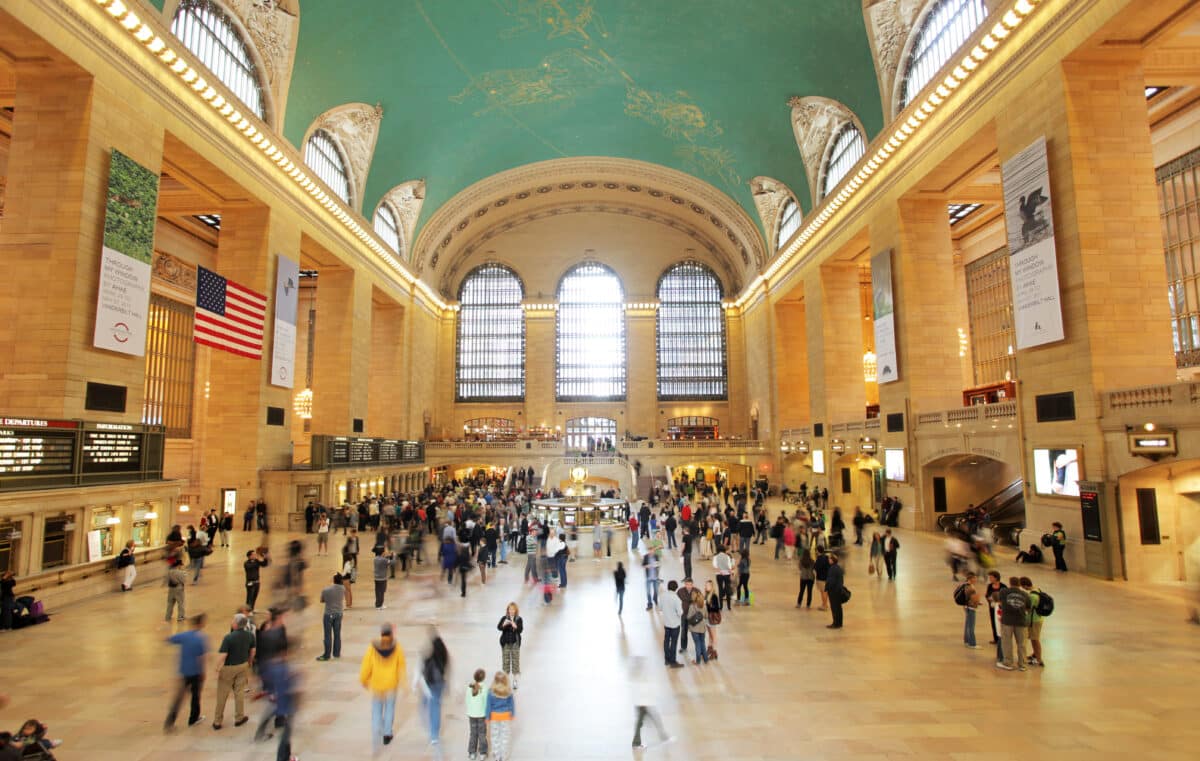 18. 9/11 Memorial & Museum – You can learn about the story of 9/11 through a series of exhibits, artifacts, and interactive technology at this incredible Museum. The Memorial, on the other hand, is definitely a sobering place to be. The Memorial Plaza is located where the World Trade Center Twin Towers once stood. The foundation of the Twin Towers has been converted into reflecting pools and is actually quite beautiful to witness.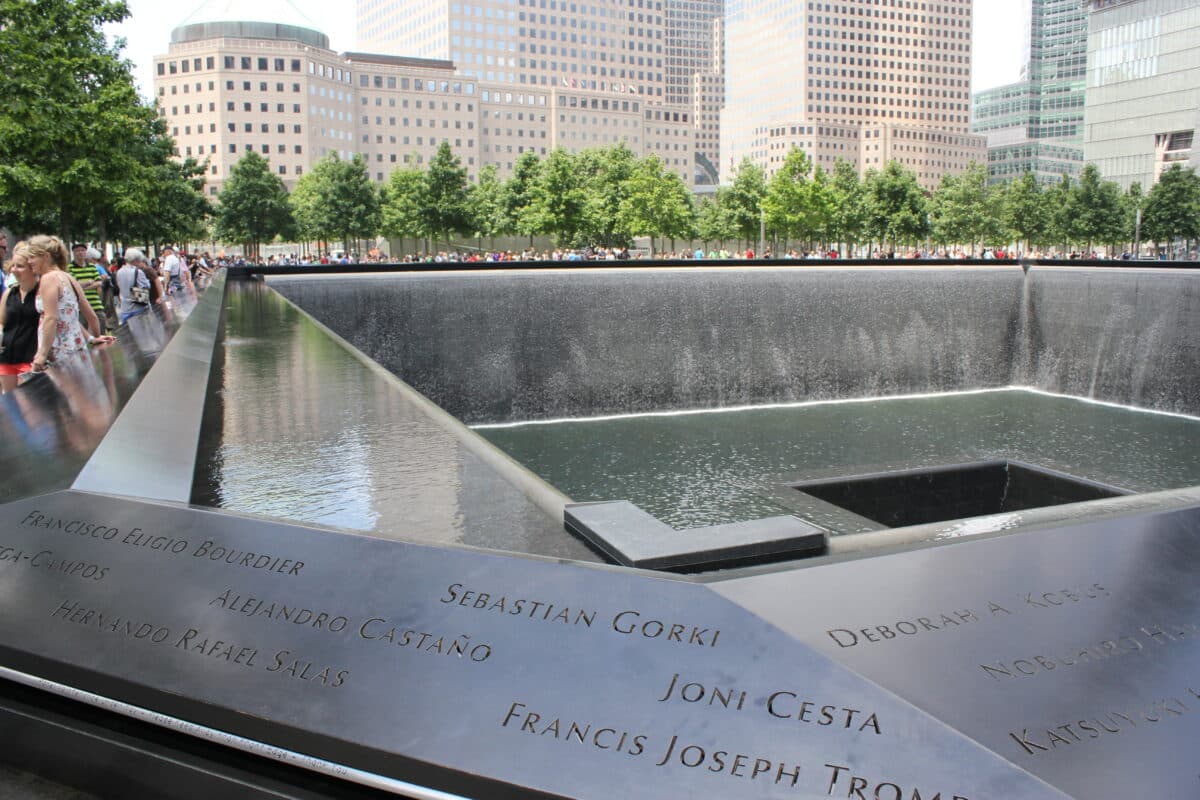 19. Brooklyn Bridge – Walking along the Brooklyn Bridge is one of the best and most fun things to do in New York City! At the time it was built, it was the longest suspension bridge in the world! From this legendary bridge, you'll have incredible views of the Manhattan skyline. Not to mention, part of this bridge is pedestrian-only, making this the most scenic New York City walks!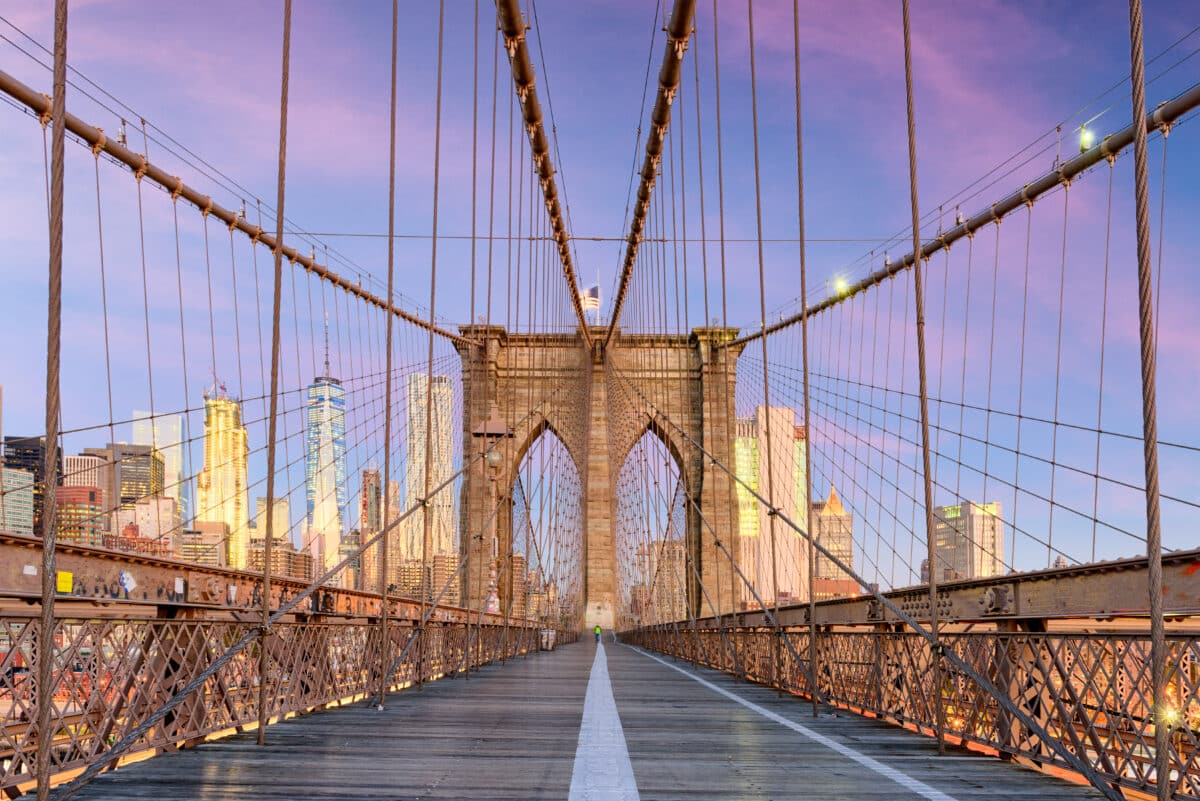 20. New York Public Library – Okay, I know what you're thinking. Normally public libraries aren't on everyone's "must-see" lists, but hear me out! This library is stunning on the inside and houses 52 million items. It's the second largest public library in the United States and the perfect place for a quick walk-through.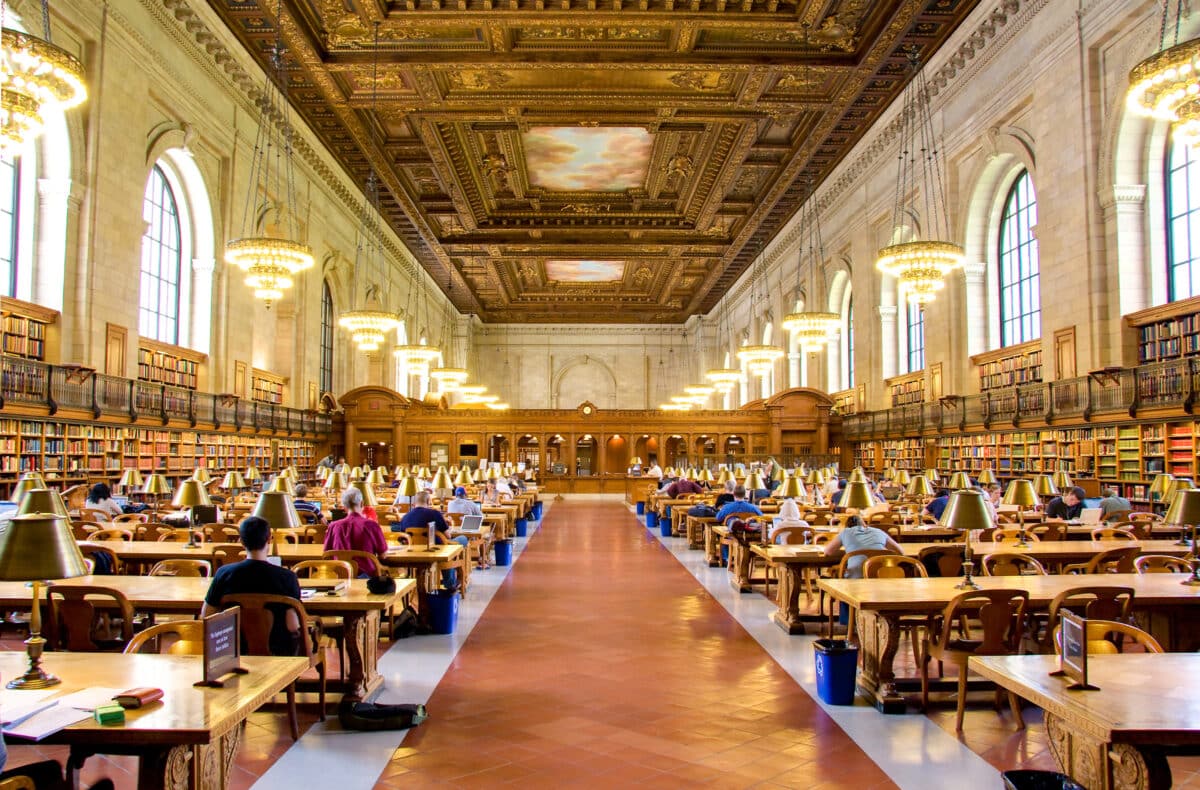 21. St. Patrick's Cathedral – St. Patrick's Cathedral is a Catholic cathedral in Midtown Manhattan. The Cathedral is clad in marble and has several dozen stained glass windows. It is an insanely beautiful landmark to visit, even for those who are not Catholic! You can view the Cathedral from the outside, take a tour, attend mass, or even experience the underground catacombs by candlelight.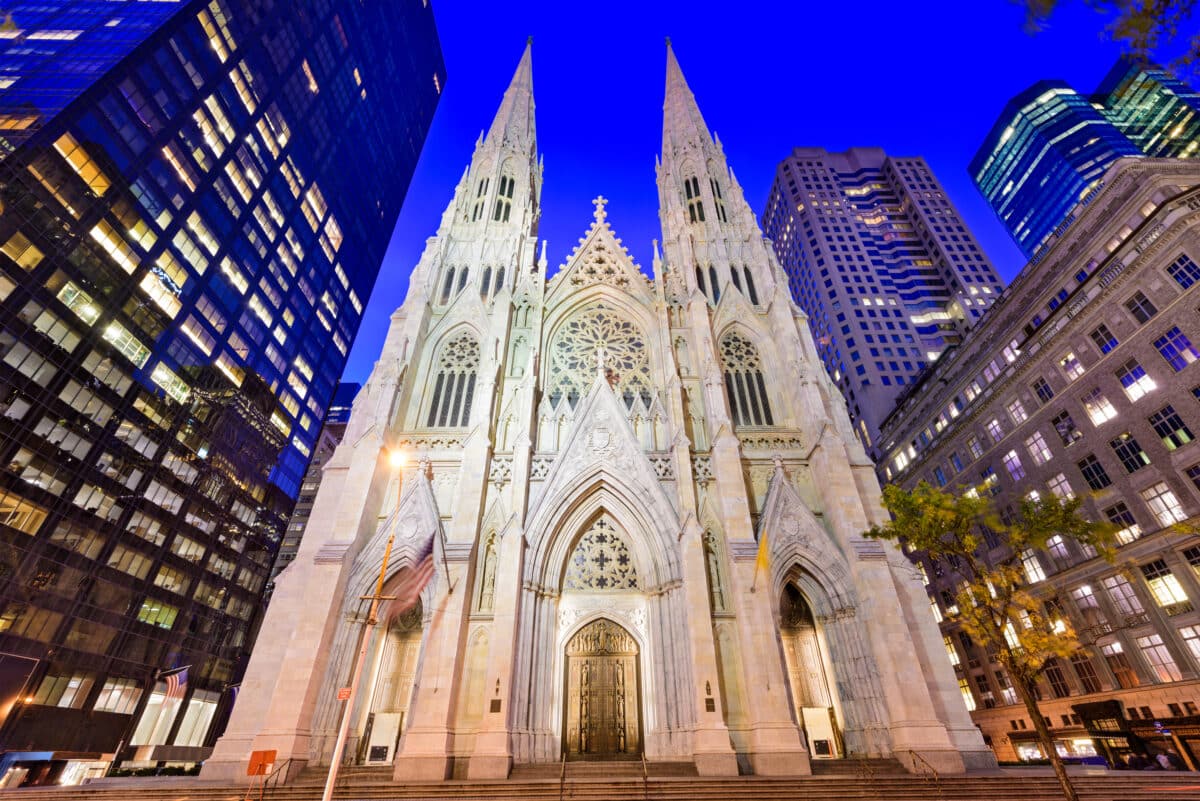 22. Rockefeller Center – Rockefeller Center is actually a complex of 19 buildings that were commissioned by the Rockefeller family. Radio City Music Hall, the Rockefeller Christmas tree, ice rink (during the holidays), Rockefeller Plaza, and the Today Show studios can all be found here!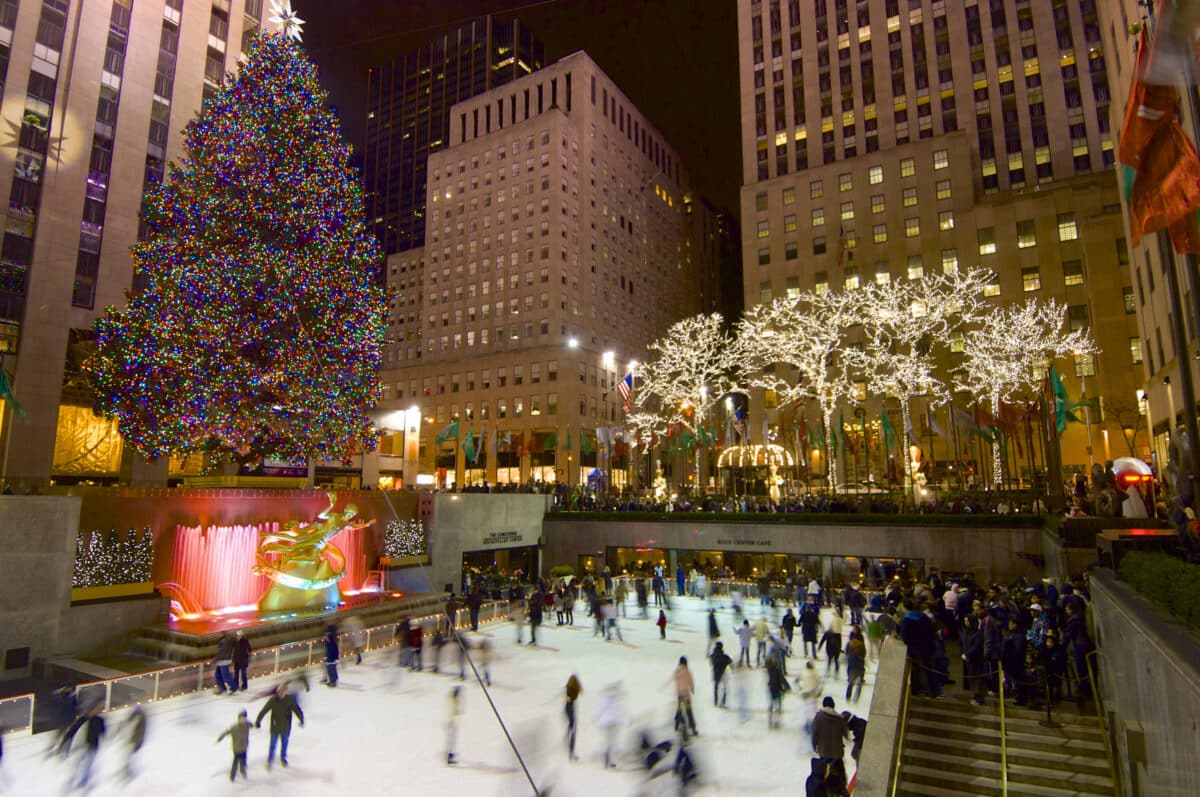 23. The Strand Bookstore – This Manhattan bookstore stocks "18 Miles of Books" which is more than 2.5 million used, new, and rare books! The collection covers a wide variety of genres, and you are bound to find what you're looking for thanks to the insanely knowledgeable 240 staff members. The bookstore is actually named after a famous street in London where writers such as Thackeray, Dickens, and Mill used to gather. Today, The Strand is the largest non-commercialized bookstore in New York and is the sole survivor of Book Row.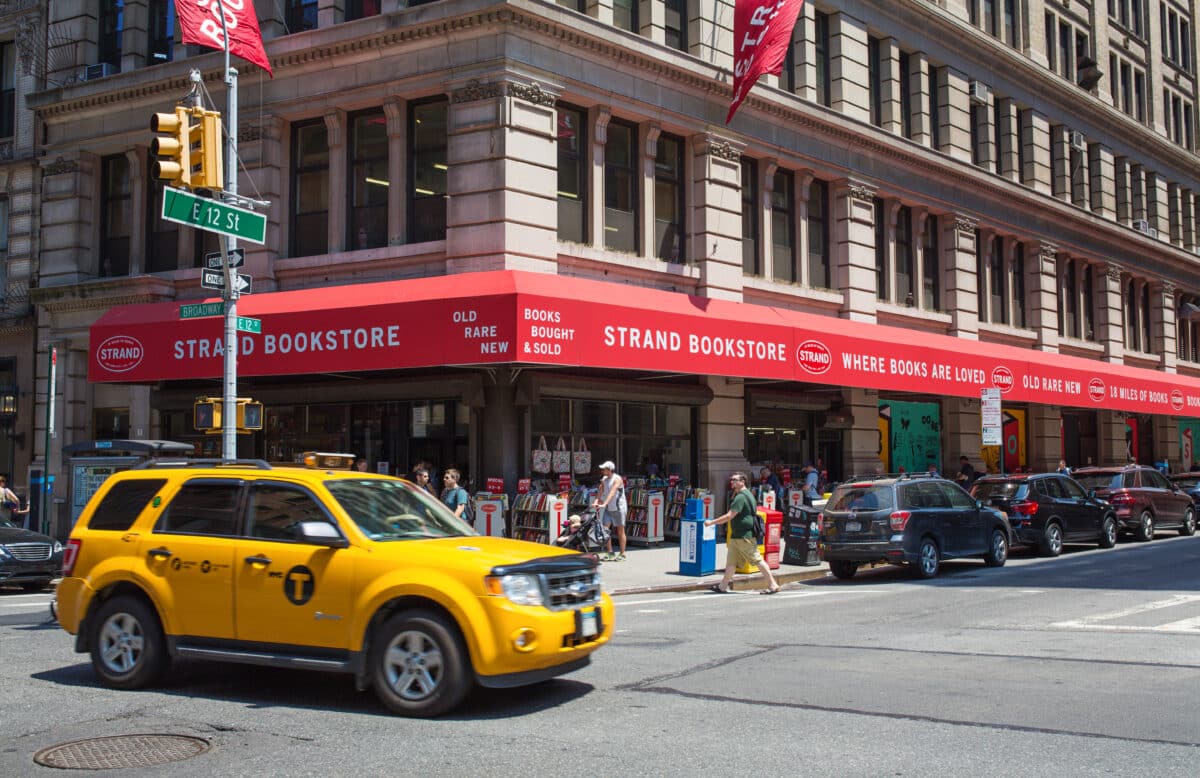 7 Things for Couples to Do in NYC
From live music to shopping, comedy clubs, eating, and sightseeing, there are so many fun and amazing things for couples to indulge in while visiting New York City! It will be easy to whip up a romantic date idea (or two) with your sweetheart while you're here!
24. Blue Note Jazz Club – Blue Note has been one of the best jazz clubs in not only New York but the world since the 1980's. It offers music every night and even features emerging talent every Friday and Saturday. Over the years, legendary musicians including Sarah Vaughan, Dizzy Gillespie, and Ray Charles have all performed here. The tables are close-set and intimate, making this a super romantic date spot!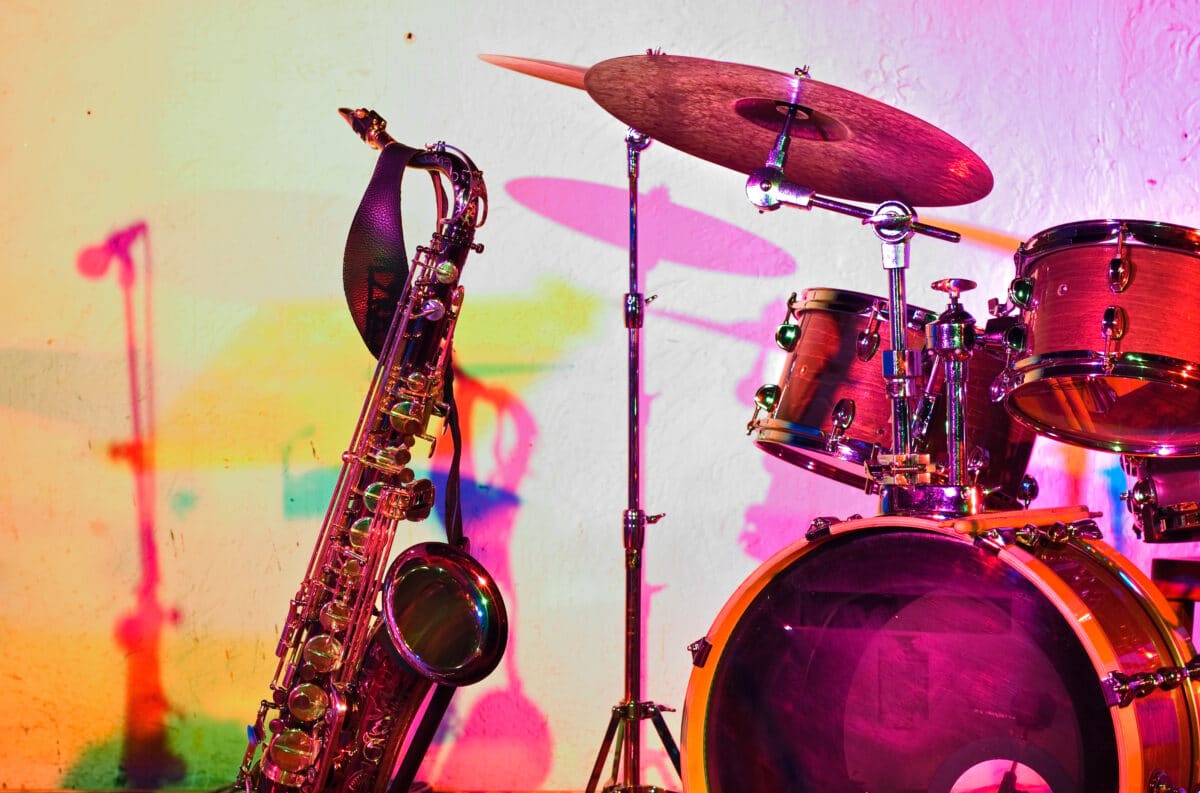 25. Comedy Cellar – The shows here at Comedy Cellar tend to sell out, but if you can score a ticket, you'll be in for a real treat! Blockbuster stars like Jerry Seinfeld and Eddie Murphy made their names at the Cellar, and if you're lucky, one may show up the night you're there! The seating is intimate, and there is no bad seat in the house…although sit in the front at your own risk. You may be subject to (fun) heckling!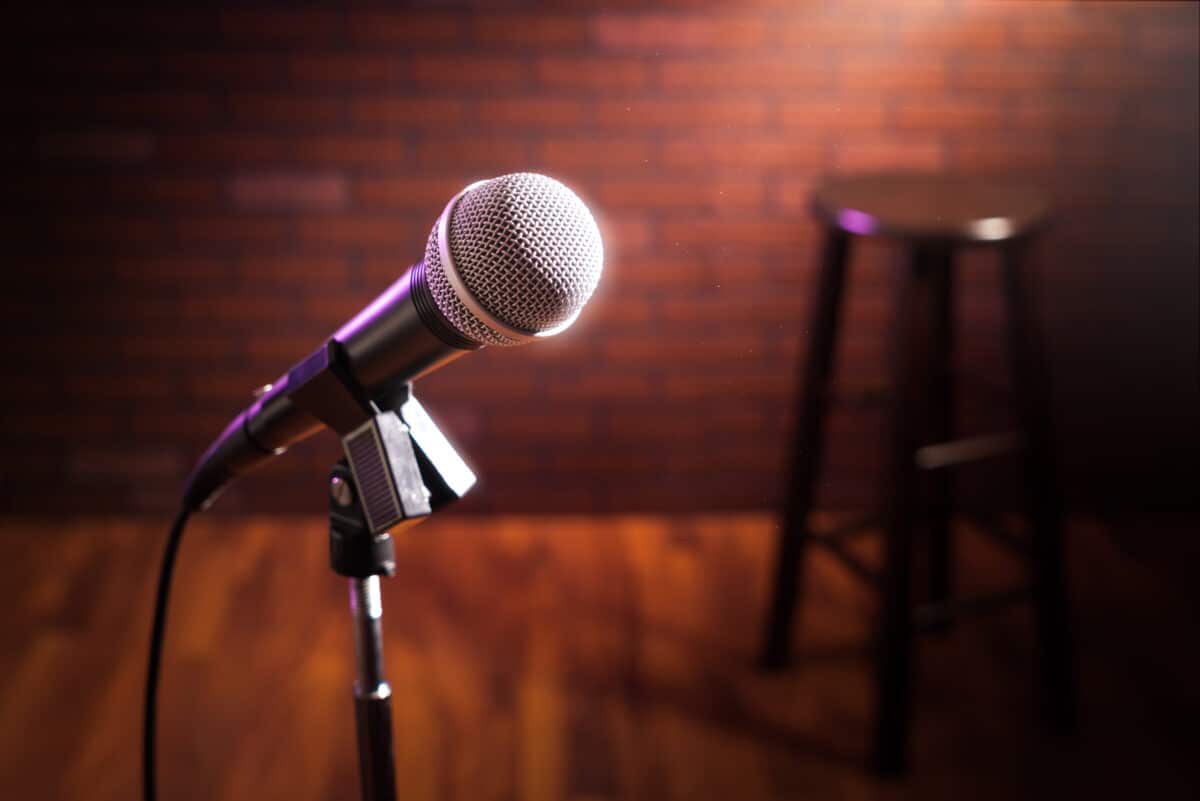 26. Smorgasburg Williamsburg – This artisanal food market is made up of around 100 local vendors that attract tens of thousands of people every weekend during the warmer months. NYC natives love it for discovering new chefs or restaurants. It's free to get in and pretty easy to navigate, but there will be lines and you'll definitely have to fork over some bucks as you head from stall to stall.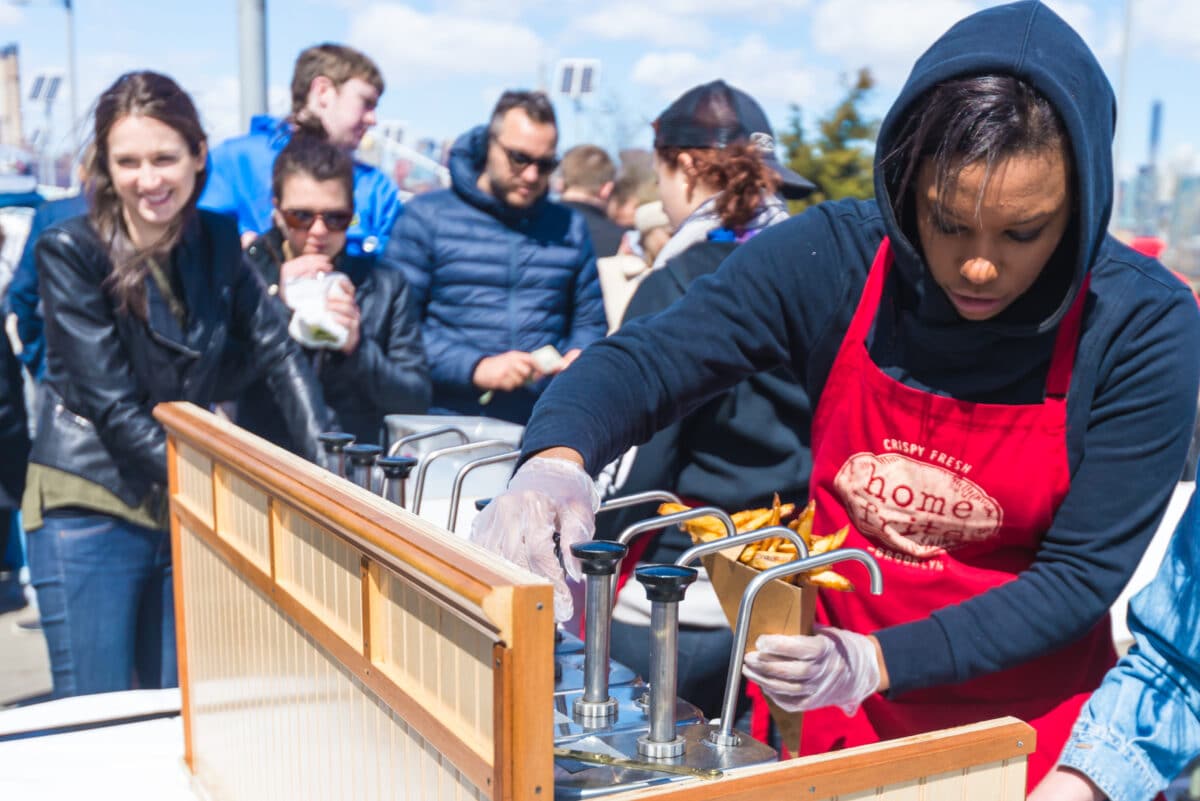 27. SUMMIT One Vanderbilt – There is no shortage of jaw-dropping views around NYC, but this one just might take the cake. An immersive, multi-sensory experience takes you through art installations, floor-to-ceiling mirrors, a "levitation" skybox, glass elevators, and incredible food and drink options. Basically, everything you could ever want in a date night all wrapped up together!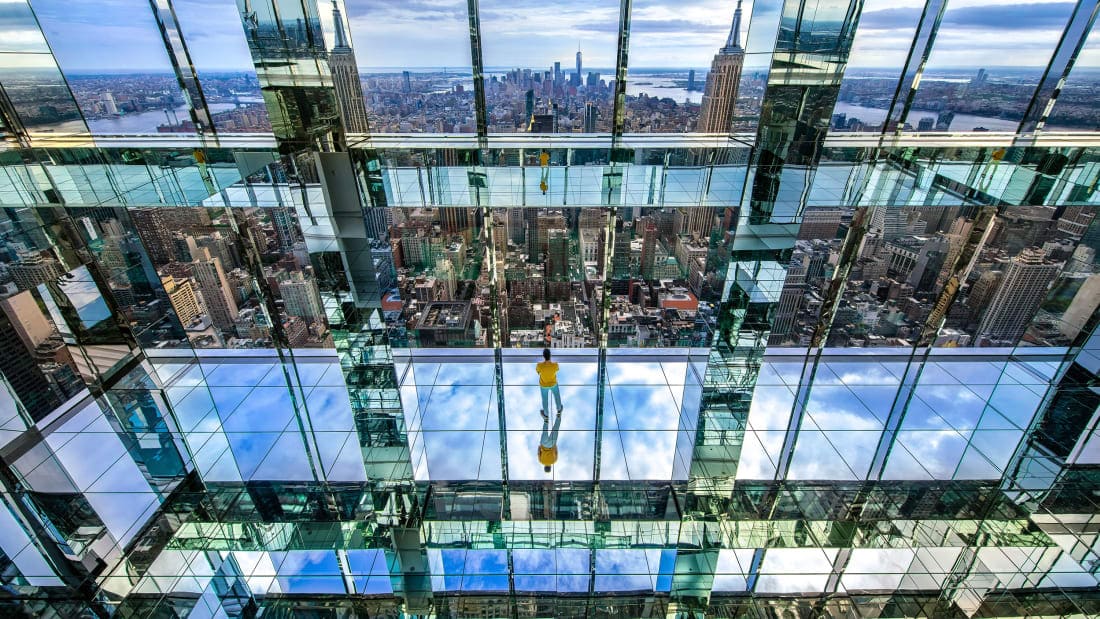 28. Dover Street Market – This is more than just your average luxury department store. Essentially, it's where fashion meets art! Featured designers create their own spaces which allow the shopper to really interact with the clothing and pieces. This definitely sounds more fun than sifting through T-shirts on metal racks!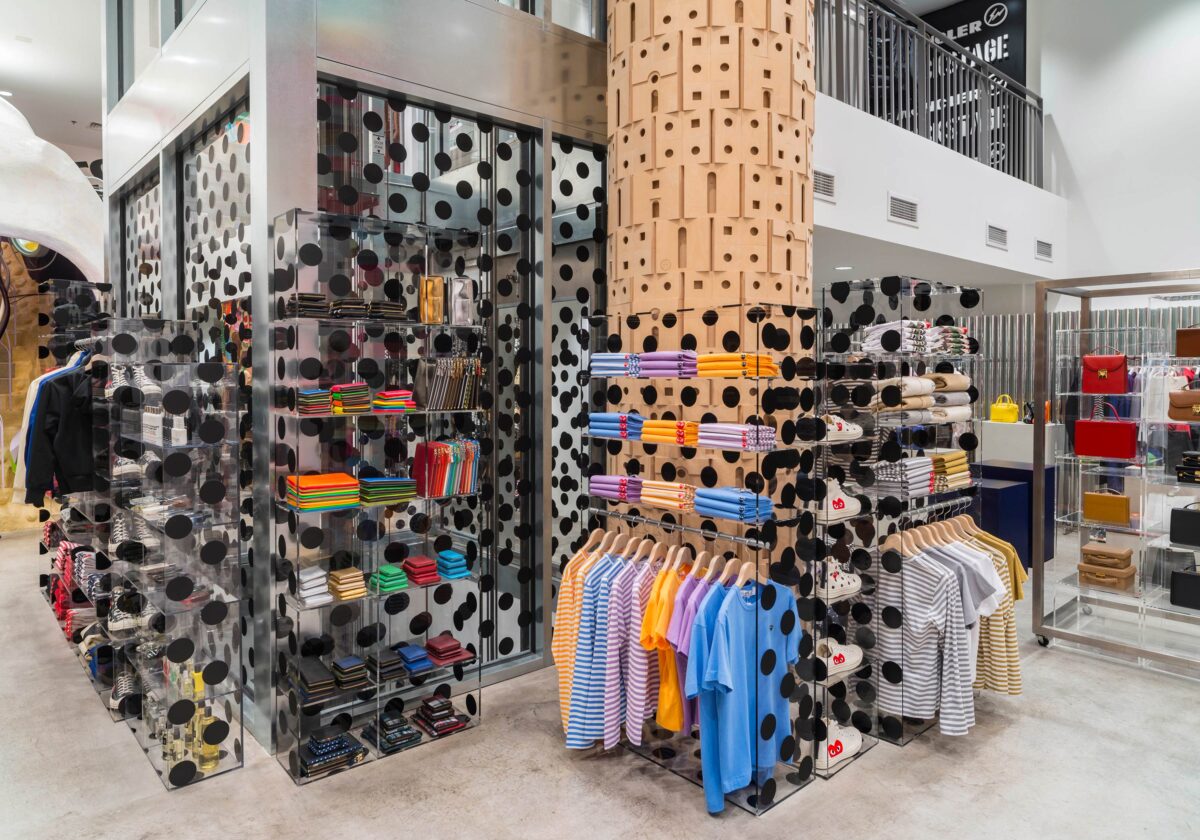 29. New York Botanical Garden – The New York Botanical Garden contains pristine flower gardens, lush fields, hiking areas, and beautiful greenhouses. Many spaces feel widely intimate and you'll question whether or not you're actually still in New York! You can easily spend half a day here or even enjoy a picnic lunch with your sweetheart.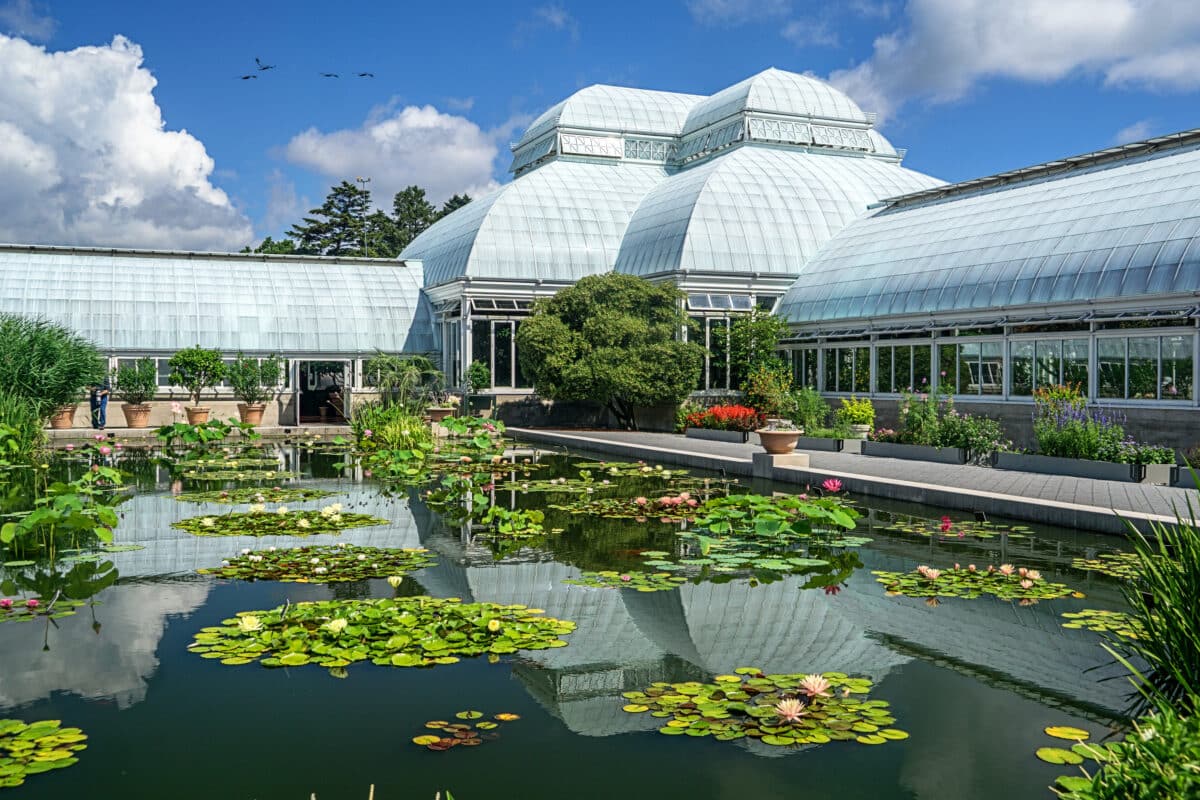 30. Chelsea Market – Easily one of the best places in New York City to grab a bite to eat! Inside the market you'll find tons of small restaurants with a wide variety of food options. You can also walk through a few boutique shops afterwards while you work off your meal!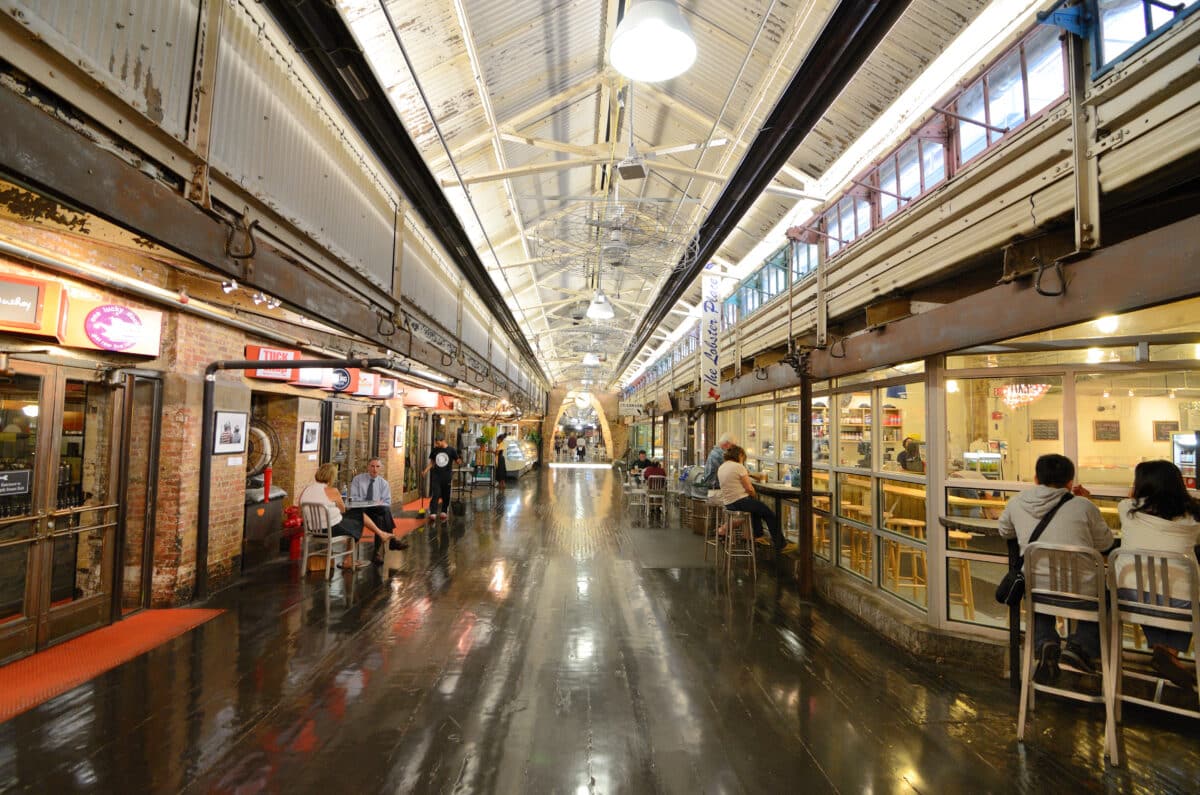 5 Fun Things to Do in New York for Families
If you know where to go, New York City can be a great place for families to enjoy together. From sporting events to musicals, amusement parks, and shows, there is really something for everyone to experience and love.
31. Broadway Musical – Whether you're a local or a first-time visitor, seeing a Broadway Musical is a goosebumps moment for everyone. And the best part? It is totally exclusive to NYC as you won't get this experience anywhere else! A Broadway show's costumes, sets, songs, and stories are what dreams are made of. And because there are so many show options, you are guaranteed to find something that everyone will enjoy!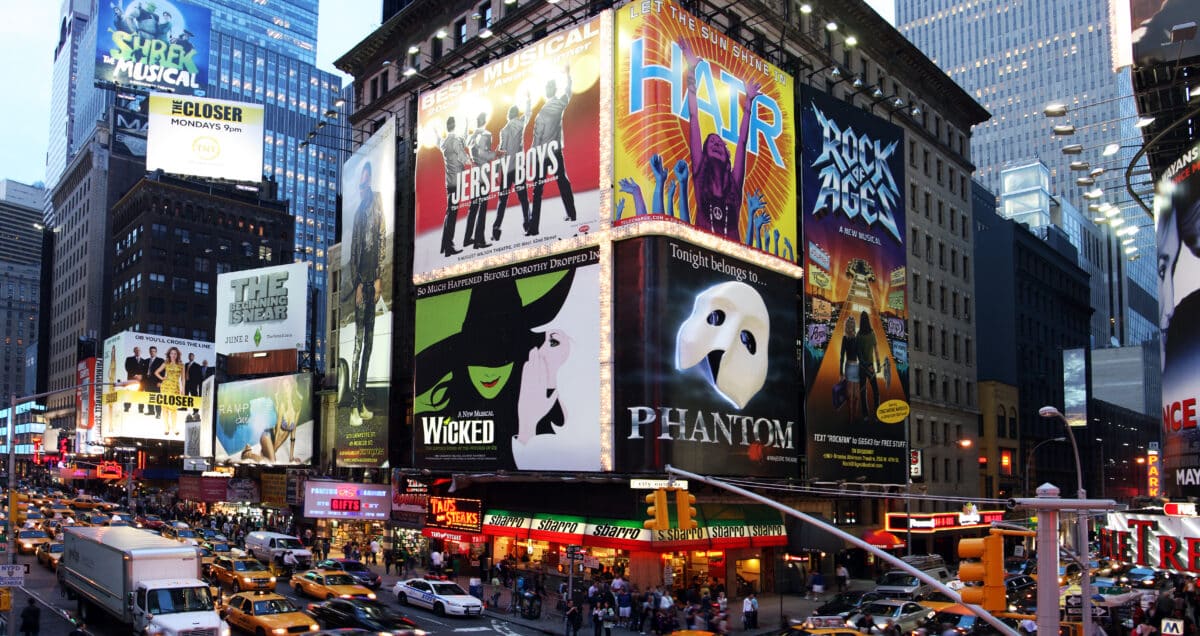 32. Yankees Game – A hot day, a hot dog, and the New York Yankees. I mean, does it get any more "NYC" than that?! I think not! Your family will love attending the new Yankee Stadium and watching America's favorite sport–no matter who you usually root for!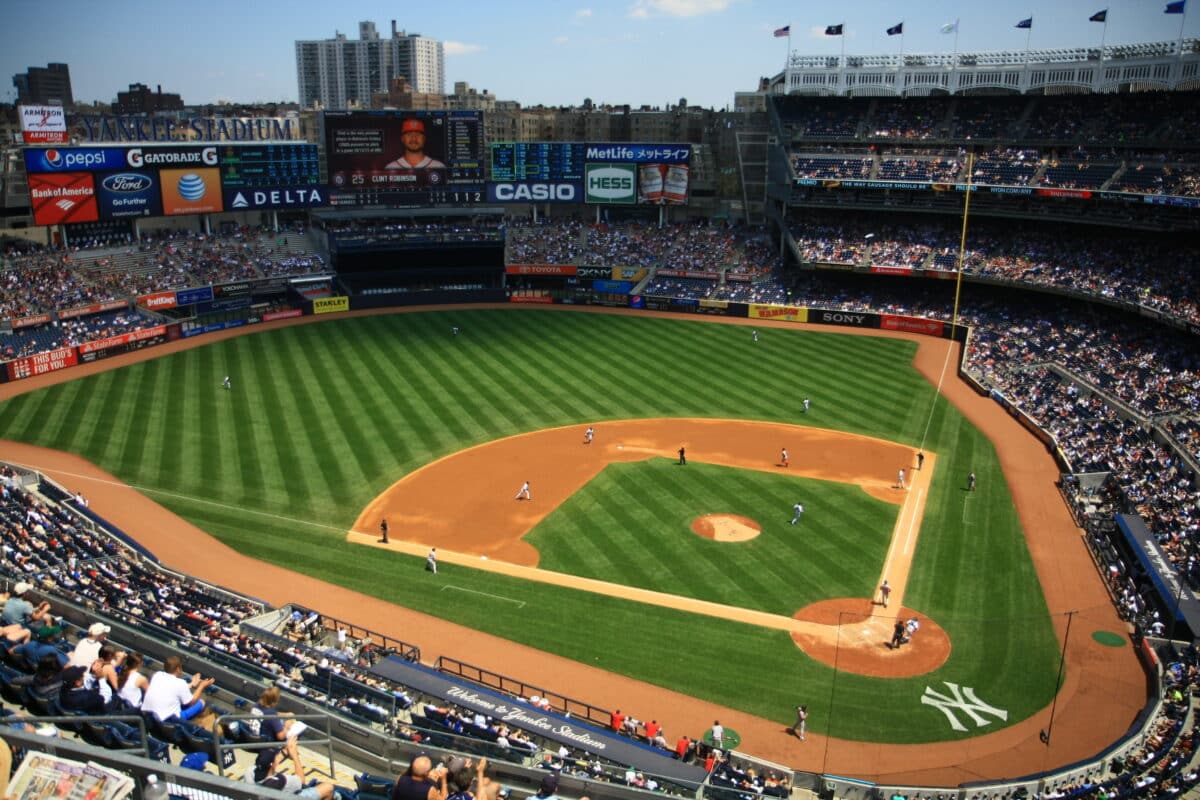 33. Coney Island – While many think this is a painfully corny tourist trap, it's old-school charms are definitely worth experiencing. You can hang on the beach, eat an ice cream on the promenade, or grab one of Nathan's Famous hot dogs (this is the original location). The famous Cyclone roller coaster is also a must-do!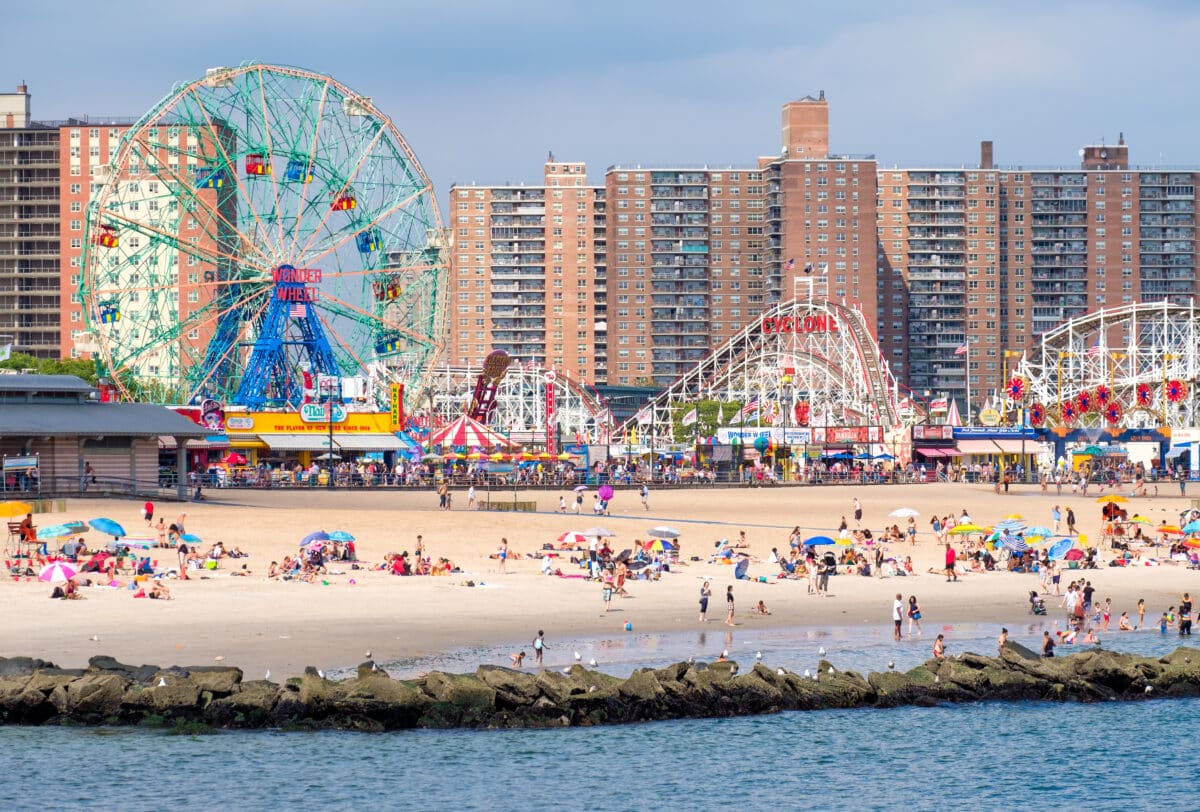 34. Bronx Zoo – With more than 700 different animal species, the Bronx Zoo is a great place to escape from city life! Don't miss the giraffe building, the Congo gorilla forest, the house of reptiles, the flamingos in the sea bird aviary, and the sea lions! This is definitely a busy zoo but SO worth it for the kids!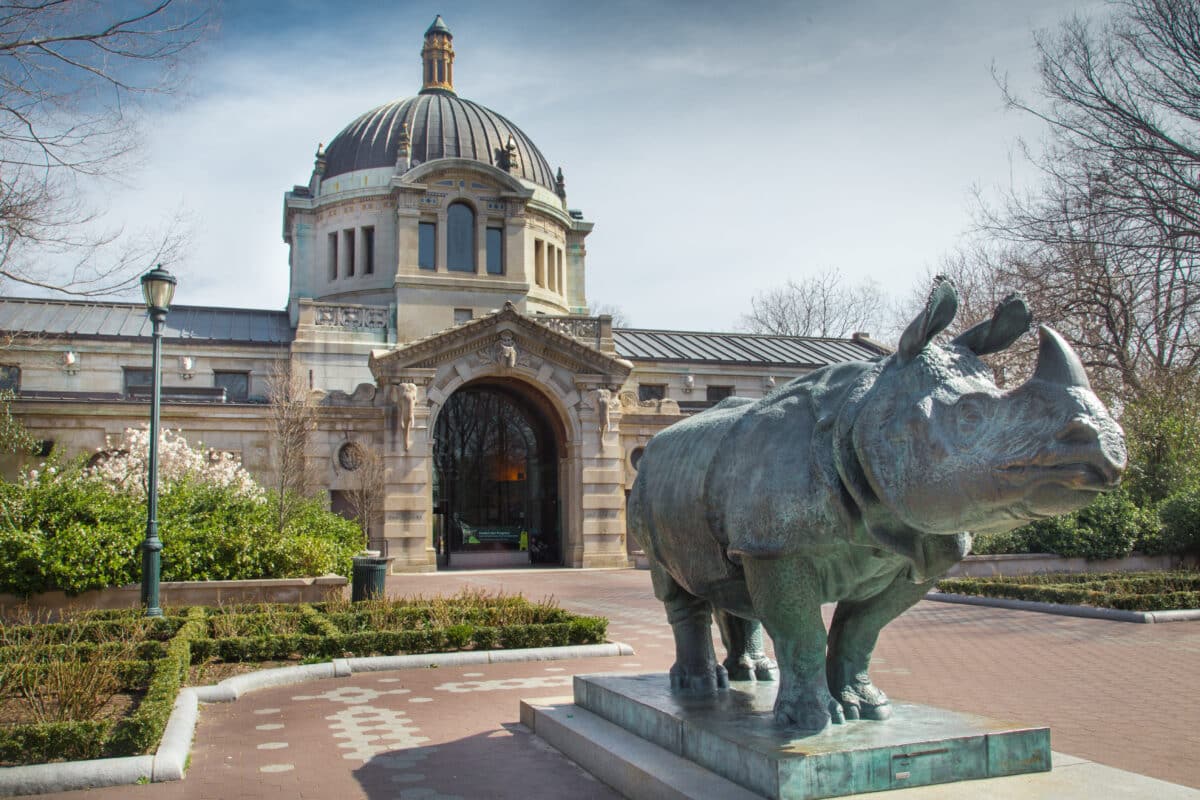 35. Radio City Music Hall – The Radio City Music Hall is located right in Rockefeller Center! This historic theater is home to the famous Rockettes as well as hosting the Grammy Awards, the MTV Video Music Awards, and the NFL Draft. The Rockette Christmas Show is everyone's favorite if you are visiting during the holiday season!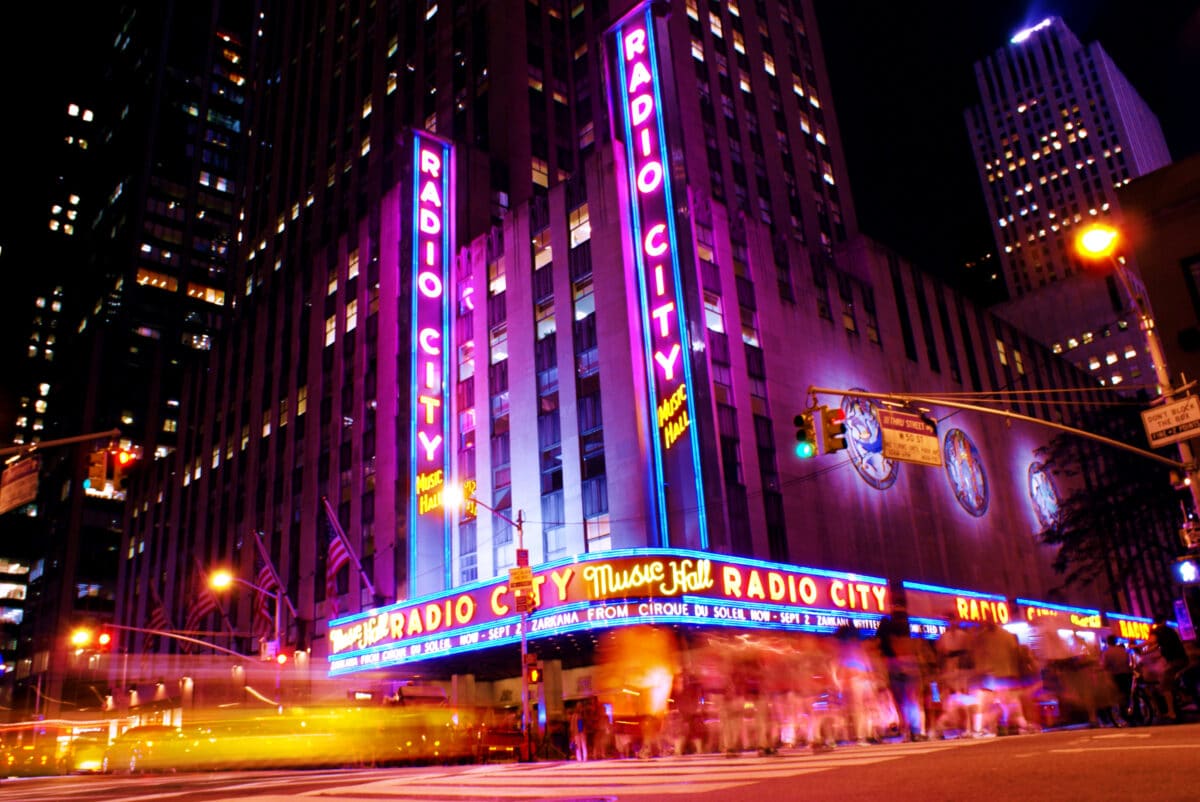 "New York is not a city, it's a world," and with all that this incredible city has to offer, it definitely should be at the top of your Bucket List!
Also, if you're looking for a fun, cheap, and easy way to scoot around New York City, consider renting a Lime Scooter! Better yet, we have already created a Lime Scooter Date (equipped with FREE printables) that you can use on your scooter adventure. That's right my friends, your NYC exploring just got THAT much more romantic!