Flirty Tips for the 4th of July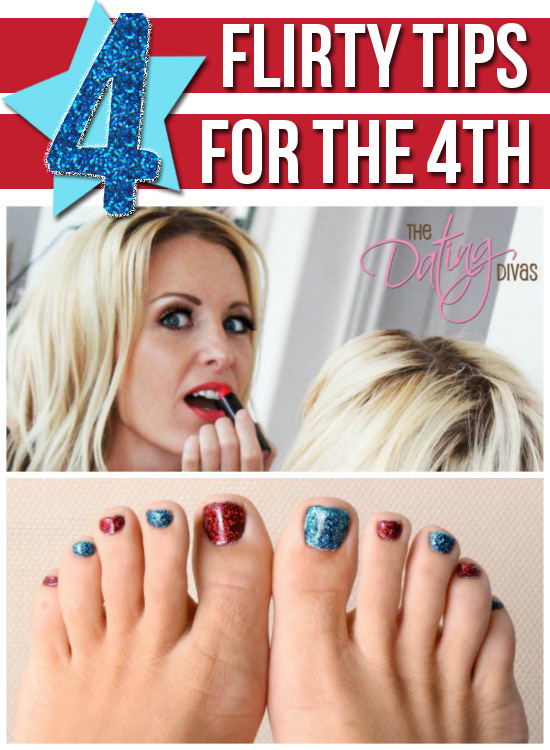 The essentials for a fun-filled flirty 4th of July weekend.
1. Red Lipstick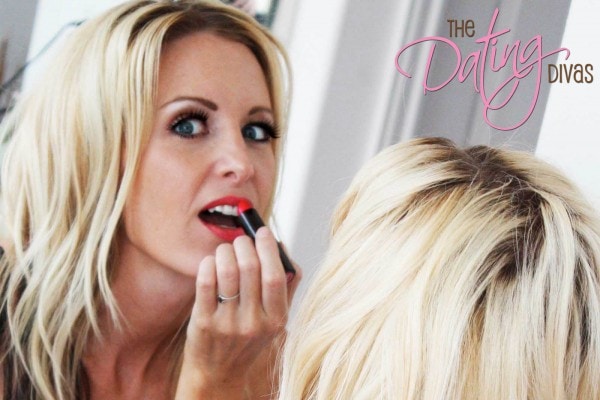 2. Painted Toenails.
My husband loves when I take the time to paint my toes.  It's that little extra touch that adds to beautifying ourselves.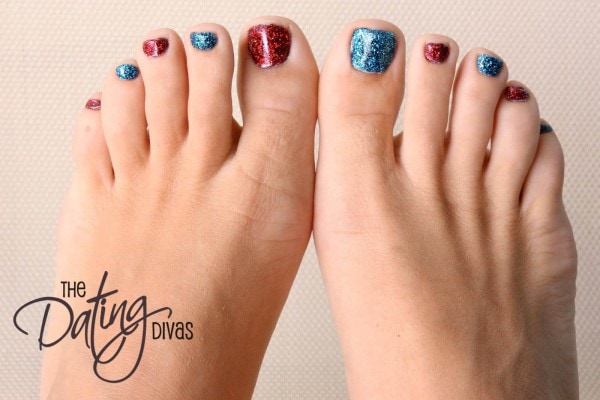 My 'Glitter Toes'  were done by our fellow Diva – Lisa M.
(If you're in Utah, and you would LOVE to have Glitter Toes of your own, you can email the Dating Divas at thedatingdivasblog@gmail.com to set up a party.)
3. Nautical Themed Clothing
You will see a big trend of the Nautical Theme this summer.  I am seeing navy blue and red everywhere.  This is perfect for the 4th of July weekend.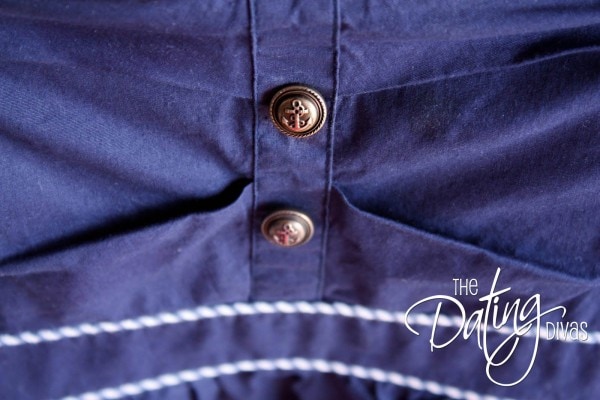 4. Red Accessories
To go along with your navy blue attire, add some red hints of color by adding a red headband or red pumps and a red bracelet.