Easter Dinner Ideas Perfect for Your Easter Celebration
The sun is shining, the flowers are blooming, and Easter is almost here! Eek! This year we wanted to ease the stress of planning holiday get-togethers. So hold on to your aprons because we've rounded up 50 of the best Easter dinner ideas for you!
In this post, you'll find 10 delicious main dishes, 10 Easter dinner sides, 10 different loaves of bread and rolls, 18 Easter desserts ideas, and 2 festive spring beverages (family-friendly, of course!). We hope these dishes help you create the perfect Easter menu!
Ready? Let's hop in!
Table of Contents
Disclaimer: This post contains affiliate links. To learn more about 'em, click here.
10 Main Dishes for Easter Dinner
Whether you want to go a more traditional route by having ham on the Easter menu, or if you're looking for something a bit more untraditional, we've got you covered! Check out these ten yummy main courses for Easter dinner.
1. Easy Baked Ham from I Heart Naptime: Ham is one of the more traditional Easter dinner dishes. This recipe is easy and definitely a crowd pleaser!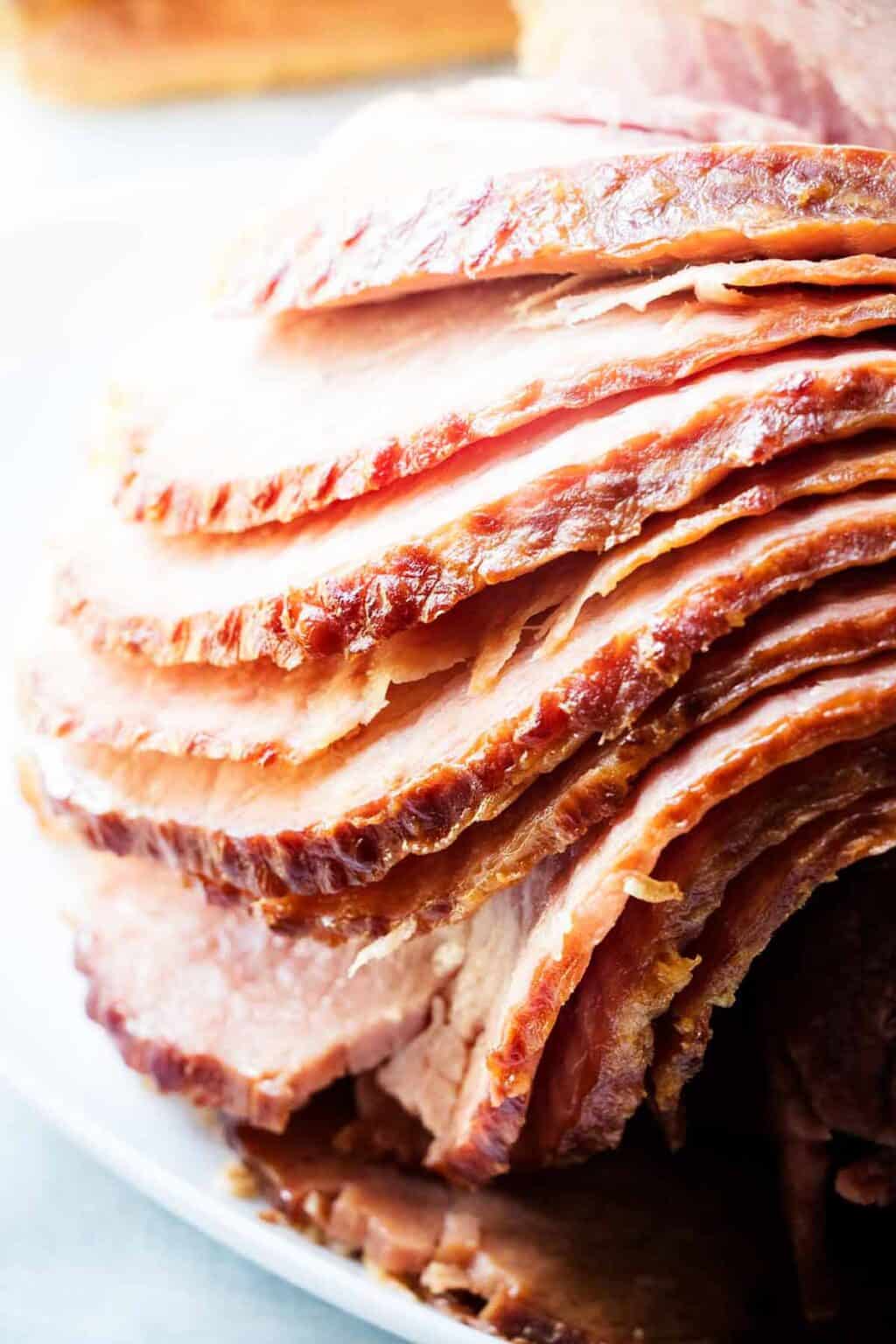 2. Brown Sugar Glaze Spiral Ham from Love From the Oven: Another ham recipe, but make it sweet! This brown sugar-glazed ham looks impressive!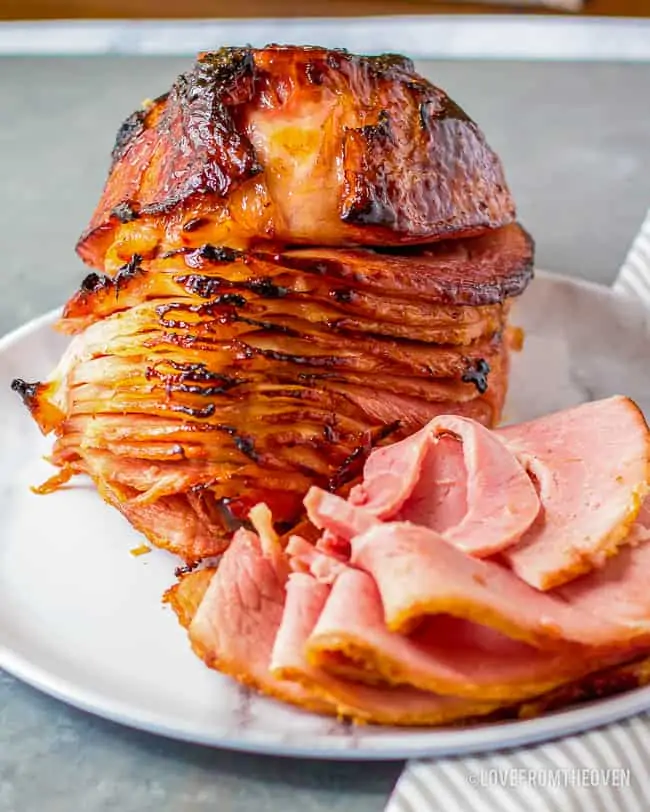 3. Ham & Cheese Breakfast Pie from I Heart Naptime: Breakfast for dinner? Why not! A husband to one of our divas has fond memories of eating a similar breakfast pie for Easter dinner, made with love by his Dutch grandparents!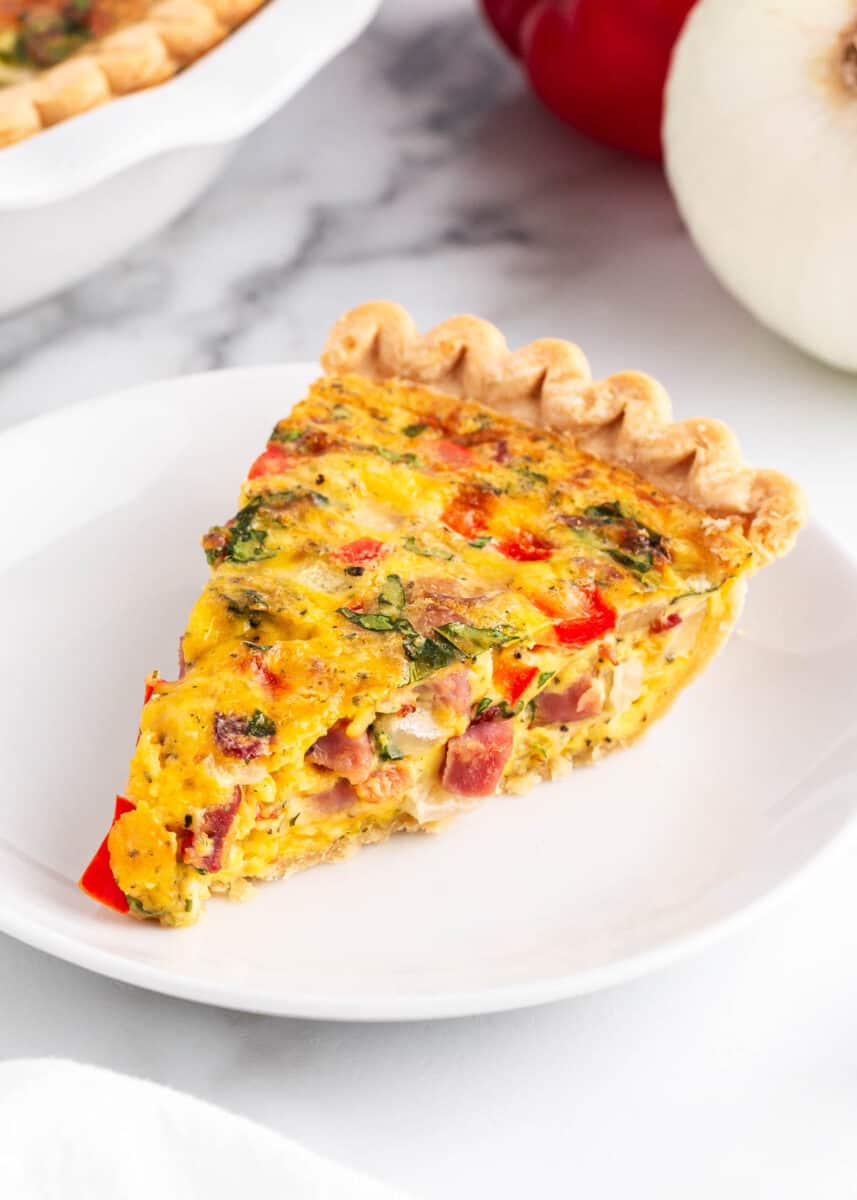 4. Unbelievable Walnut Crusted Chicken from Sally's Baking Addiction: Looking for Easter meal ideas that don't involve ham? The search is over! Give this chicken a shot.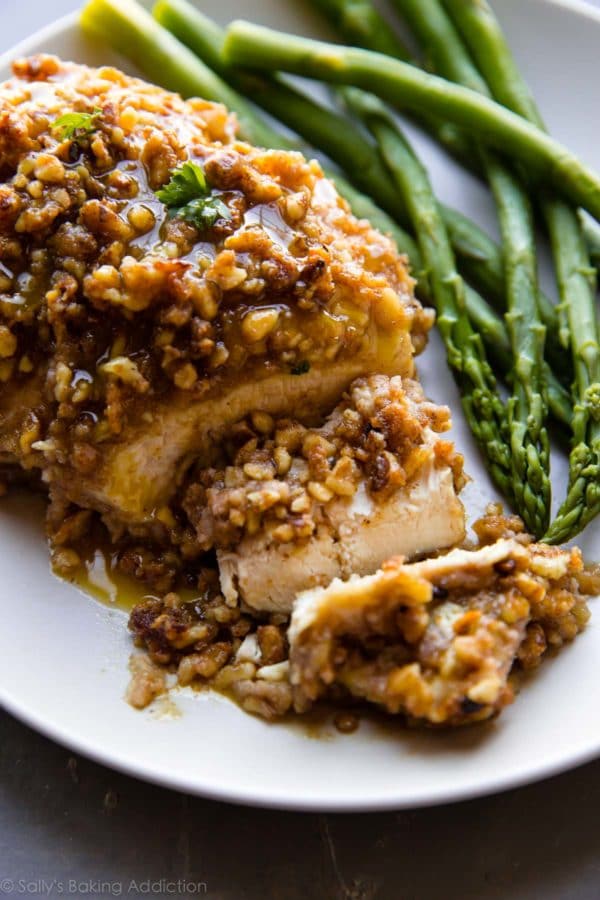 5. Apricot Chicken from Clarks Condensed: Another recipe that strays from the traditional ham route. This dish is perfect for springtime!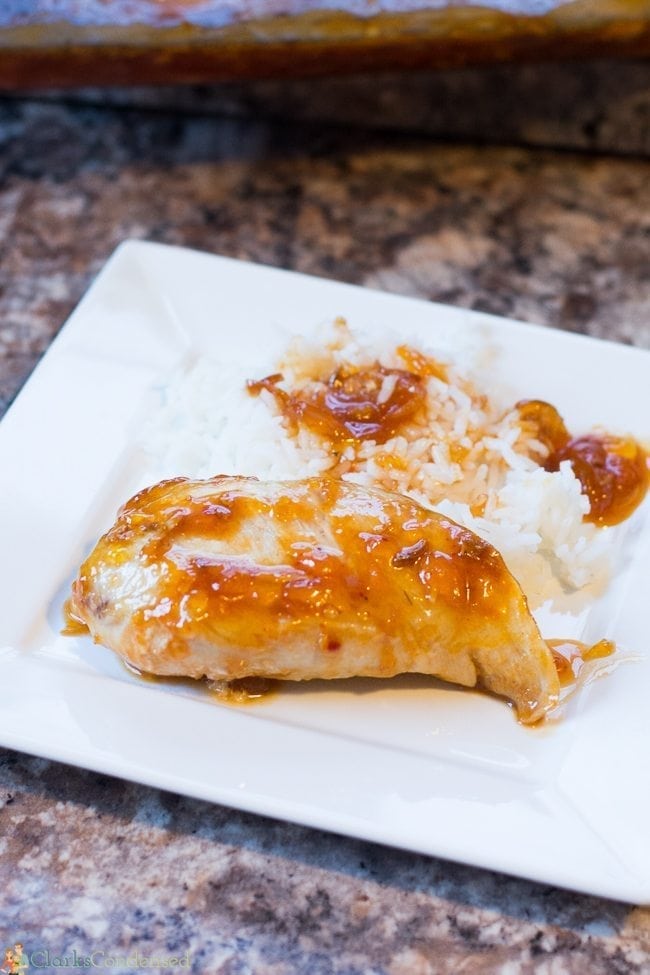 6. Grilled Pork Tenderloin with Peaches from Natasha's Kitchen: Calling all pork lovers! This will be the perfect addition to your Easter dinner!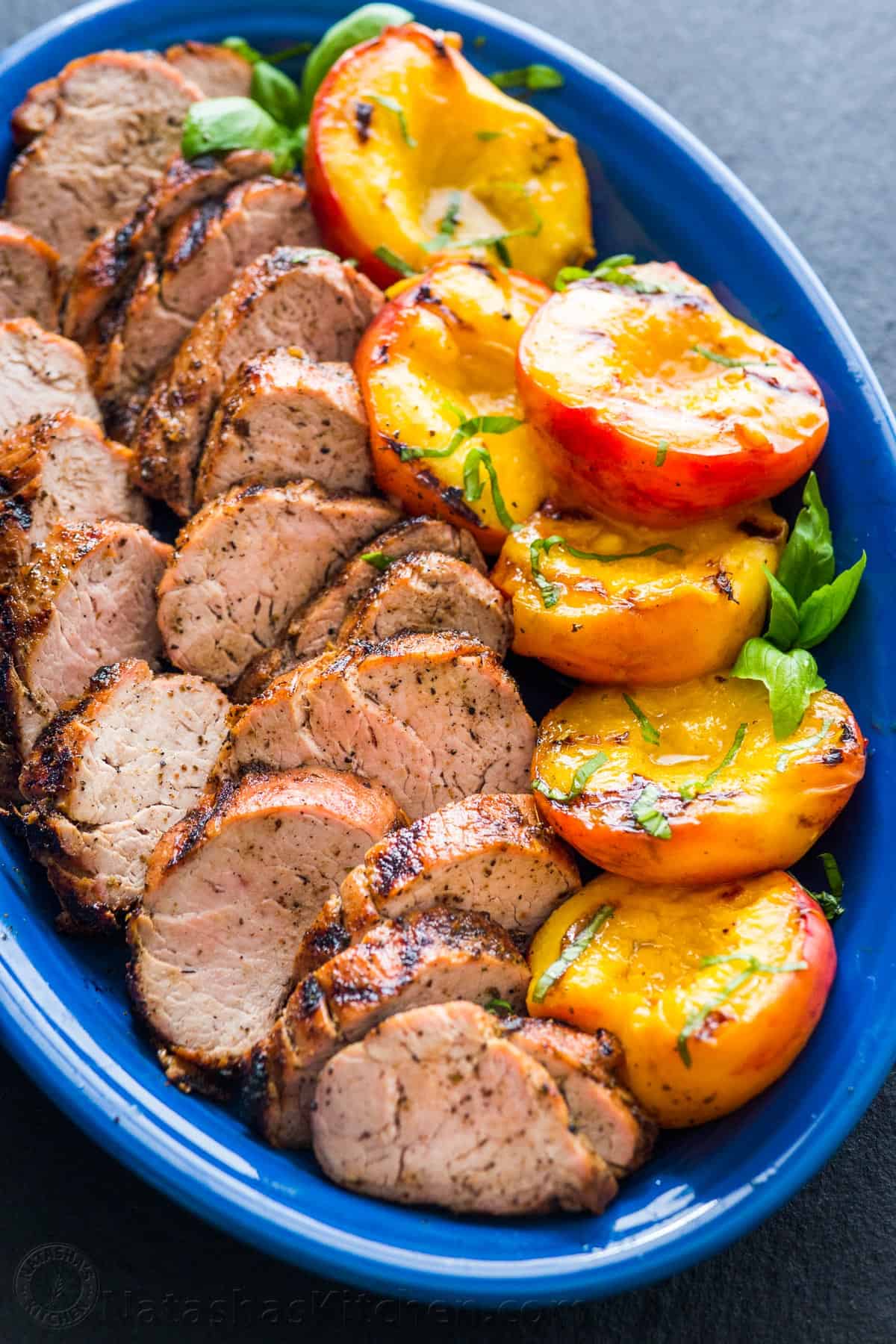 7. Roasted Pork Loin with Fennel Salt from Inspiration Made Simple: This pork loin is simple, but it looks delicious! Perfect for those who prefer something other than ham.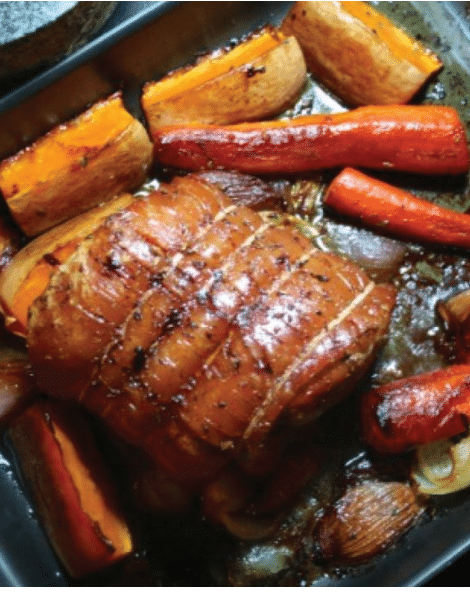 8. Instant Pot Turkey Breast from Spaceships and Laser Beams: Preparing a delicious Easter dinner doesn't have to take hours! Put your Instant Pot to work this year and serve this delightful turkey breast.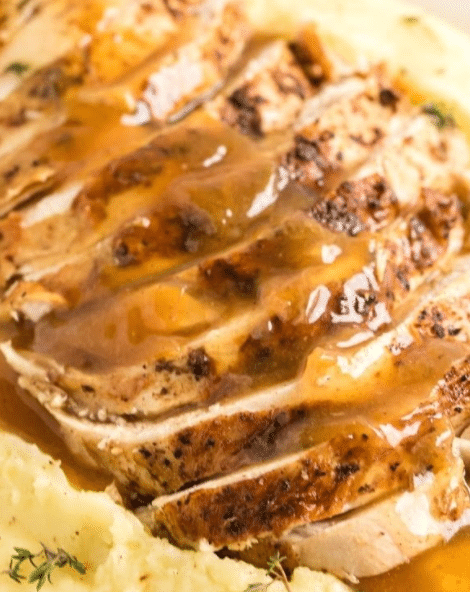 9. Lemon Garlic Herb Salmon with Asparagus from Love Bakes Good Cakes: For those of you who love all things seafood, this is for you! You can't go wrong with lemon and salmon. Mmmmm!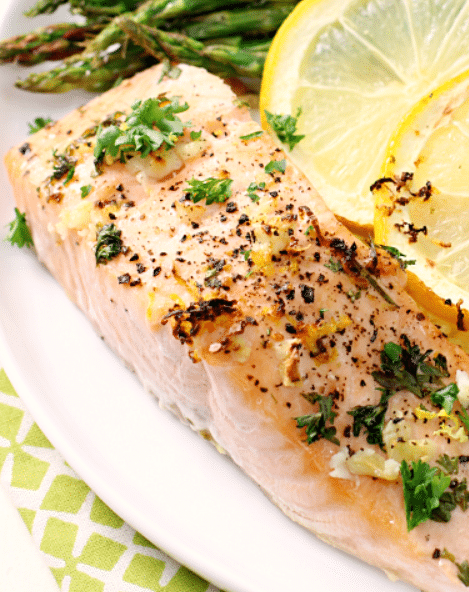 10. Honey Mustard Salmon with Rosemary from The Melrose Family: Wrapping up the main dish ideas with this yummy-looking salmon.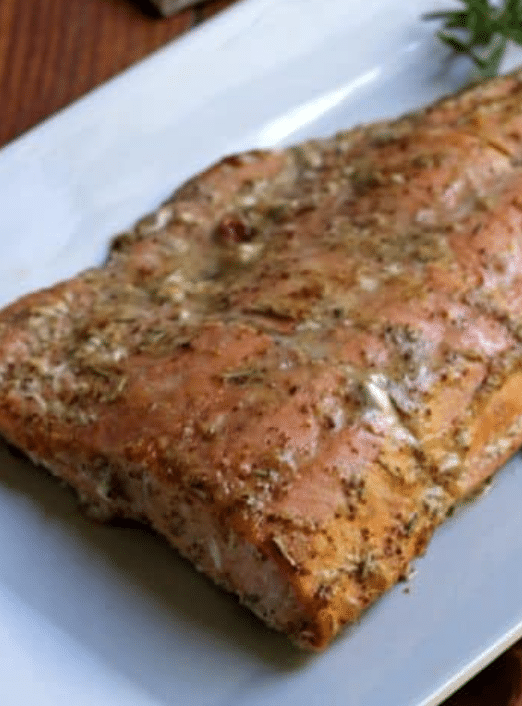 10 Easter Dinner Sides
Now that you've chosen the main dish, it's time to decide on some Easter dinner sides. Side dishes are like the backup dancers to a singer–meant to complement the star, but still just as crucial to the show! The ten we found for you look so tasty you might need to choose more than one! 😉
1. Cheesy Potato Casserole from Somewhat Simple: Nothing pairs better with ham than potatoes! Add a little cheese and… Match made in heaven!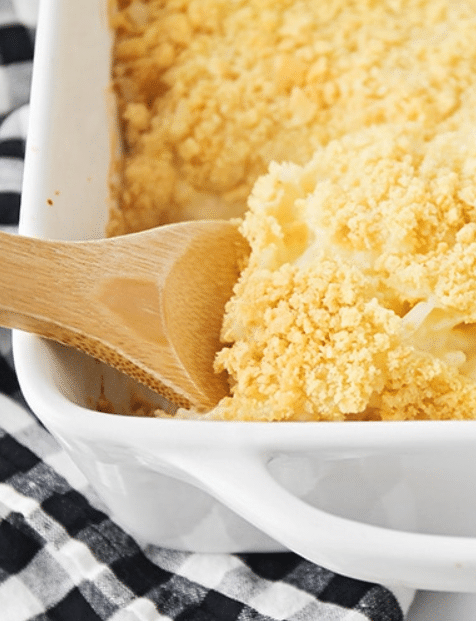 2. Scalloped Potatoes from Love From the Oven: Another classic side dish perfect for Easter dinner.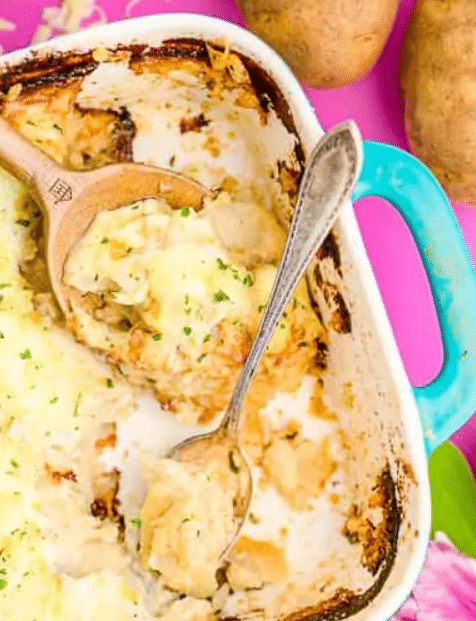 3. Candied Yams from Somewhat Simple: Candied yams aren't just for Thanksgiving! Pair these with any of the Easter meal ideas above, and you're set!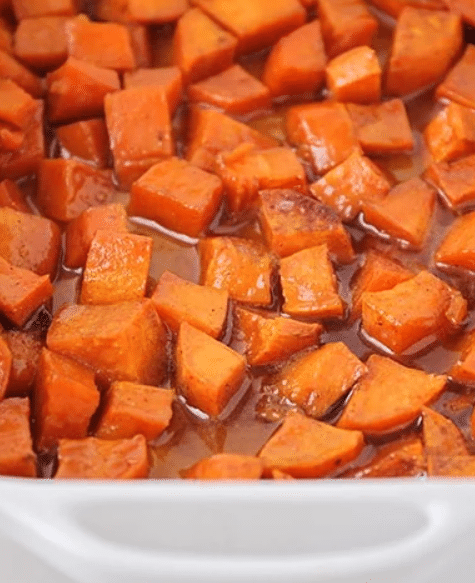 4. Air Fryer Brussel Sprouts from Play Party Plan: Another brilliant way to save some time while prepping your Easter menu! Use your air fryer to make these tasty brussel sprouts.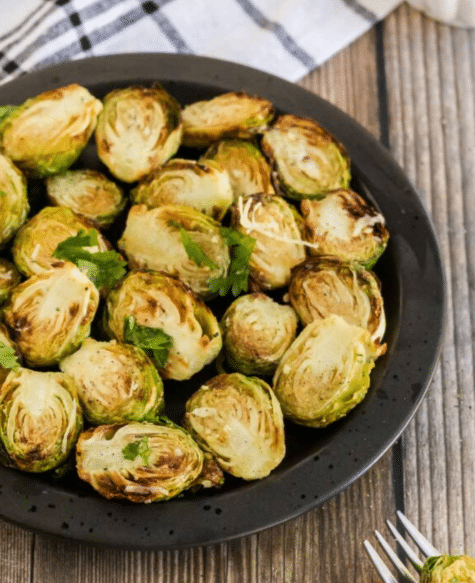 5. Green Bean Casserole from Strawberry Blondie Kitchen: Easy? Check. Made from scratch? Check! You can't go wrong with green beans.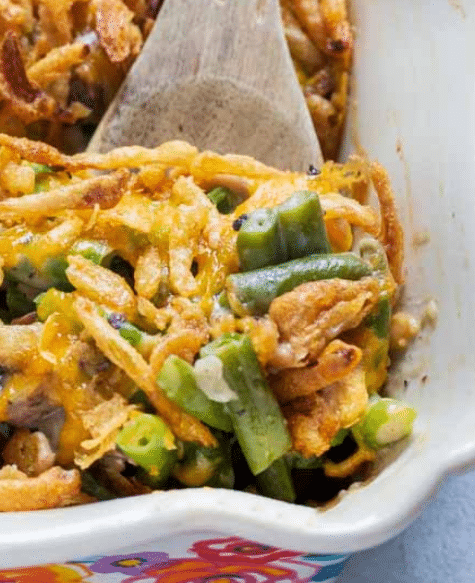 6. Green Beans Almondine from Love From the Oven: Another option for a green veggie at the table. These green beans look so yummy!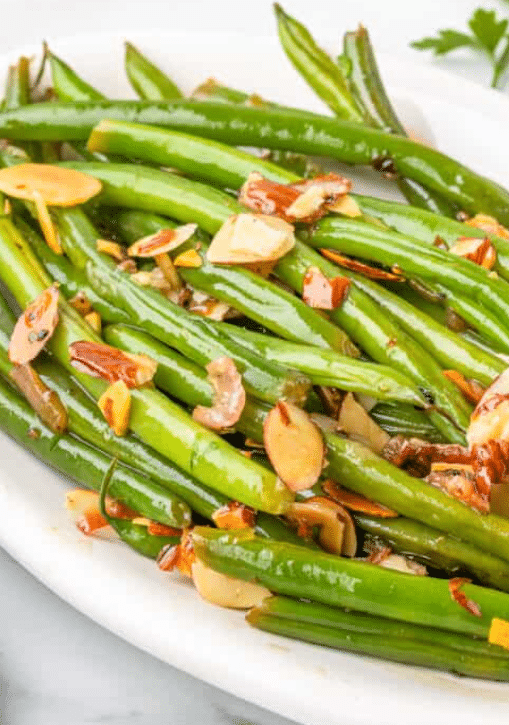 7. Easy Glazed Carrots from Love From the Oven: What's the first vegetable that comes to mind when you think of a bunny?… We thought so!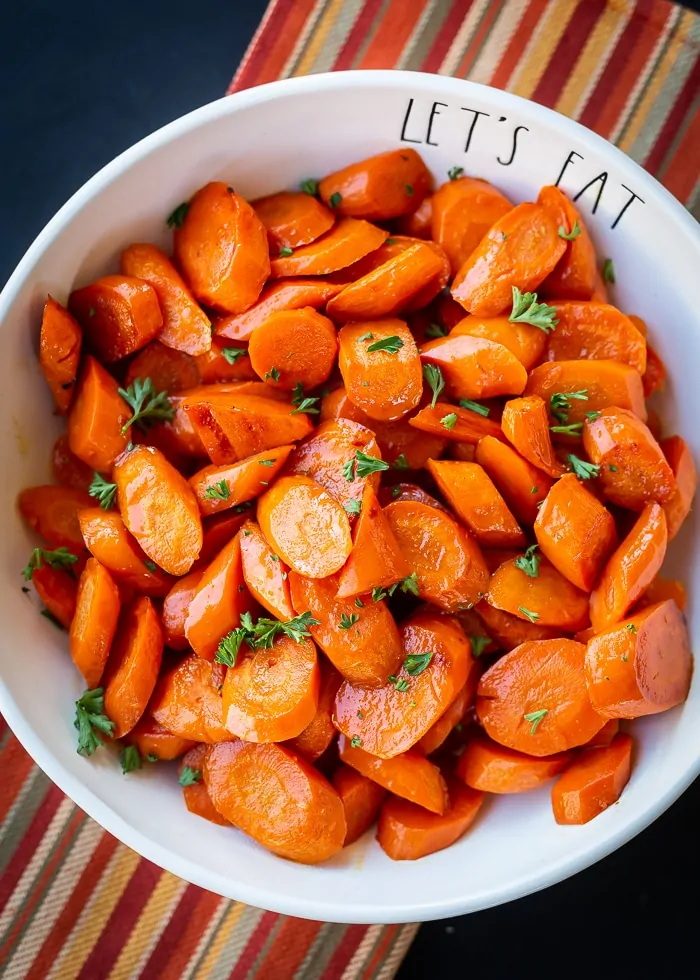 8. Strawberry Bacon and Pecan Salad from Inspired by Family: Strawberries + pecans are a match made in salad heaven. This salad would be great as a second side dish!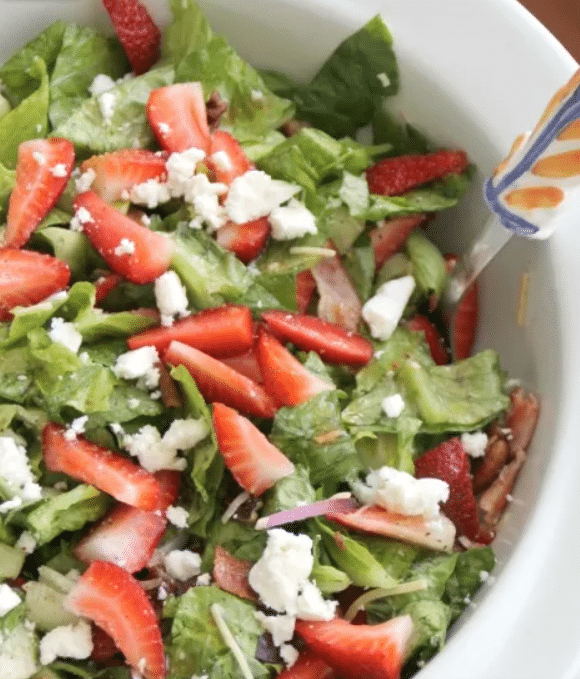 9. Pear Walnut Salad from Somewhat Simple: Okay, pears + walnuts are also a match made in salad heaven. I am drooling over here. You seriously can't go wrong with fruit and nuts for a spring salad!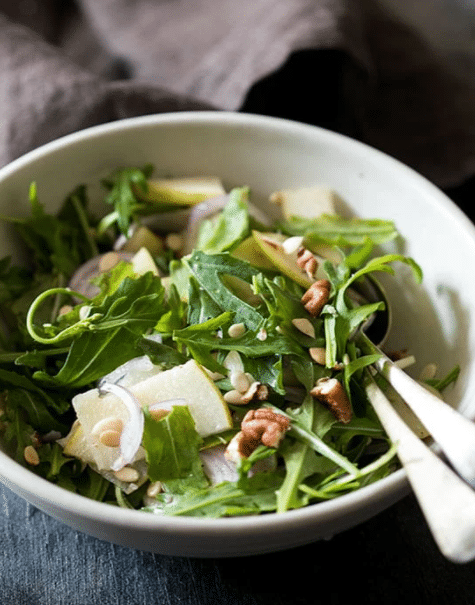 10. Amish Pea Salad with Ham and Cheese from My Baking Addiction: It doesn't matter if your main dish for Easter dinner is ham or fish. This salad would complement anything!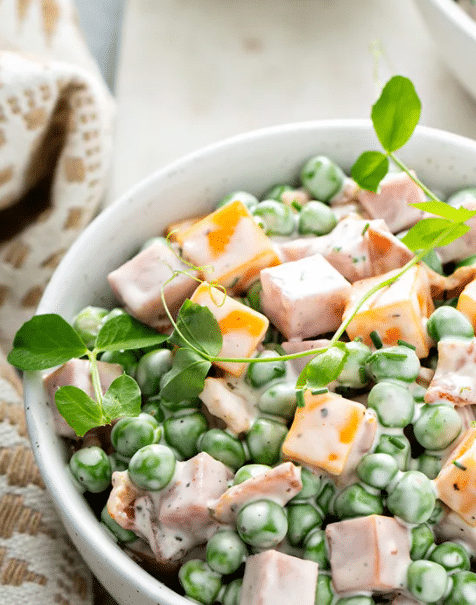 10 Yummy Rolls For Easter Dinner
Where are our bread lovers at? We see you! In this section, you'll find sweet rolls (which can double as some Easter desserts ideas) as well as traditional dinner rolls. Either way, we know your Easter dinner guests will be drooling!
1. Strawberry Cinnamon Roll Bubble Up from Mandy's Recipe Box: Who says you can't have cinnamon rolls with dinner?! Not us!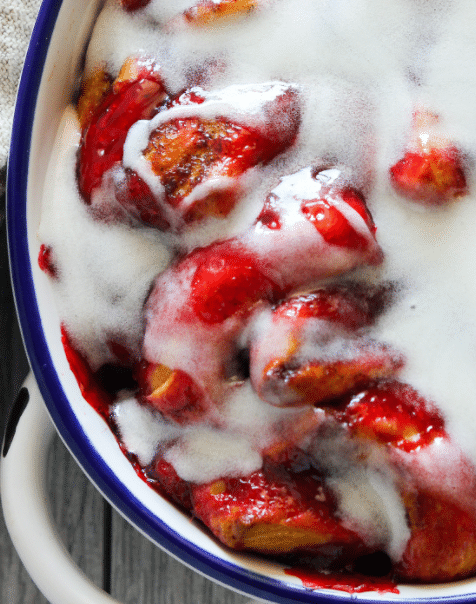 2. Carrot Cake Cinnamon Rolls with Cream Cheese Icing from Strawberry Blondie Kitchen: Another cinnamon rolls recipe for you. These are totally Easter-themed, don't you think?!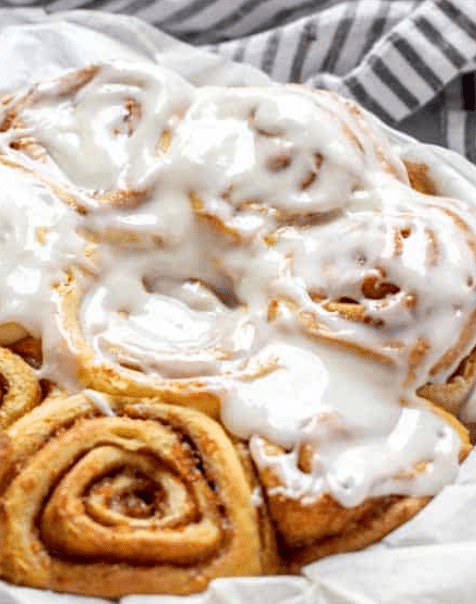 3. Crescent Roll Carrots from Hungry Happenings: How cute are these?! We can't think of a better time to serve carrot rolls than for Easter dinner!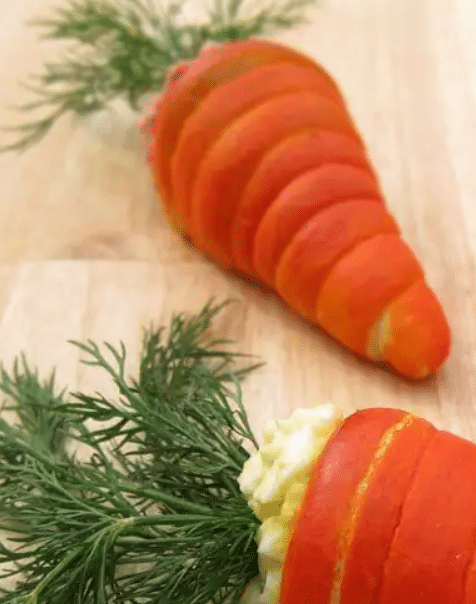 4. Homemade Crescent Rolls from Play Party Plan: No need to purchase the canned crescent rolls this year (nothing against those, of course!). These homemade crescent rolls take a little time, but they're so easy!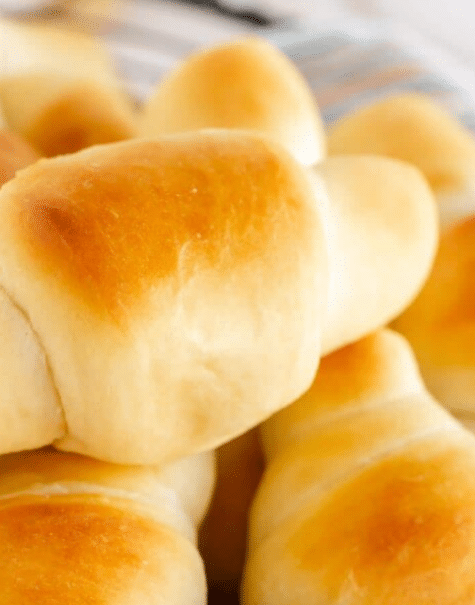 5. Cheddar Bay Biscuits from Mom On Timeout: These cheesy biscuits taste just like the ones you'll find at Red Lobster!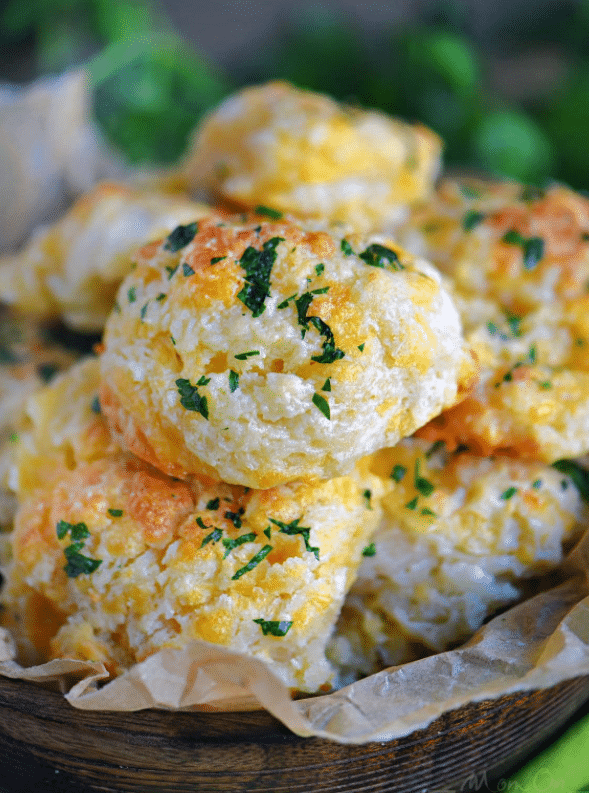 6. Hot Cross Buns from Mandy's Recipe Box: Did you know Hot Cross Buns isn't just a nursery rhyme? They're a traditional Easter side dish in New Zealand and Australia!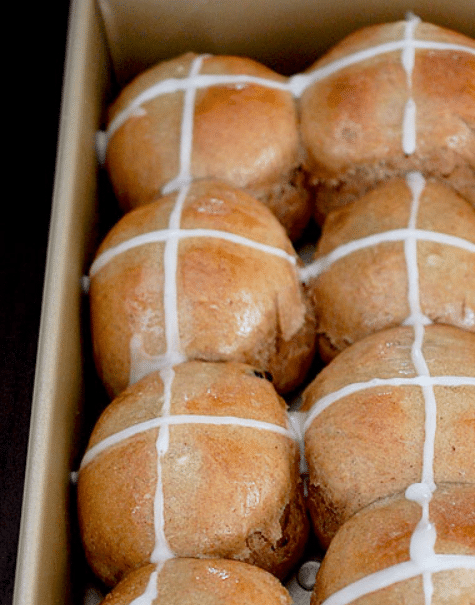 7. Honey Whole Wheat Rolls from Sally's Baking Addiction: These homemade rolls are hearty and get their sweet taste from the honey. Perfect addition to your Easter spread!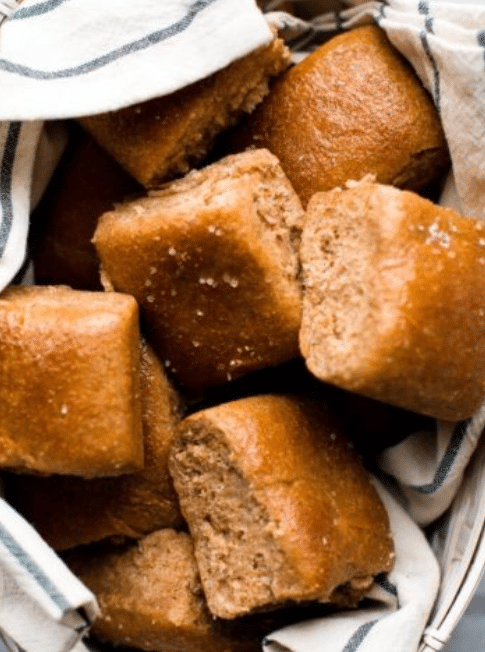 8. Easy Homemade Dinner Rolls from Love From the Oven: You can't wrap up these Easter baking ideas without showcasing some classic dinner rolls! These rolls are super easy, and they'll be out of the oven and onto the table in one hour.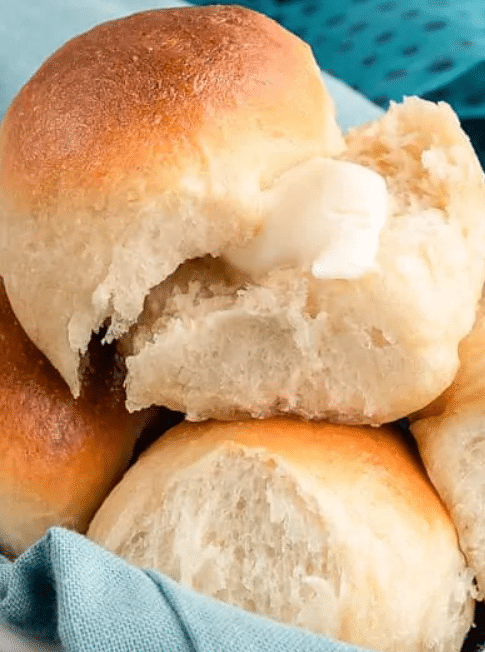 9. Dinner Rolls from Spaceships and Laser Beams: One more for the classic dinner rolls. This recipe makes 20 rolls in one batch. Um, wow!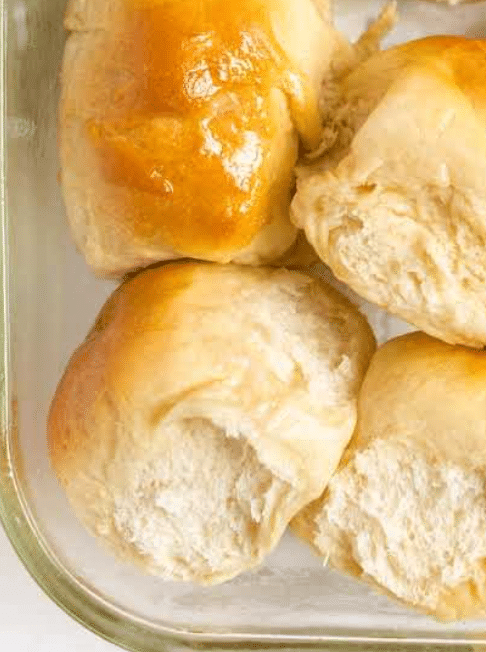 10. The Best Lion House Rolls from I Heart Naptime: If you haven't been to the Lion House in Utah, you are missing out. You must add it to your bucket list of places to visit! Until then, make these copycat rolls. Your stomach will thank you!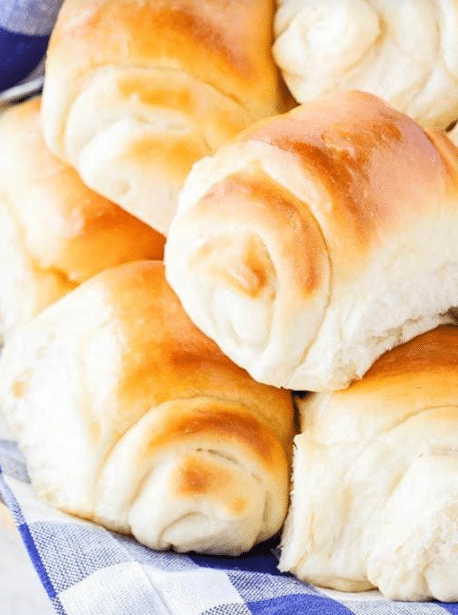 18 Easter Baking Ideas & Treats
1. Strawberry Almond Bundt Cake from Pass Your Plates: We are drooling just looking at this cake! Strawberry and almond flavors…. Mmm. Nothing bundt flavor over here!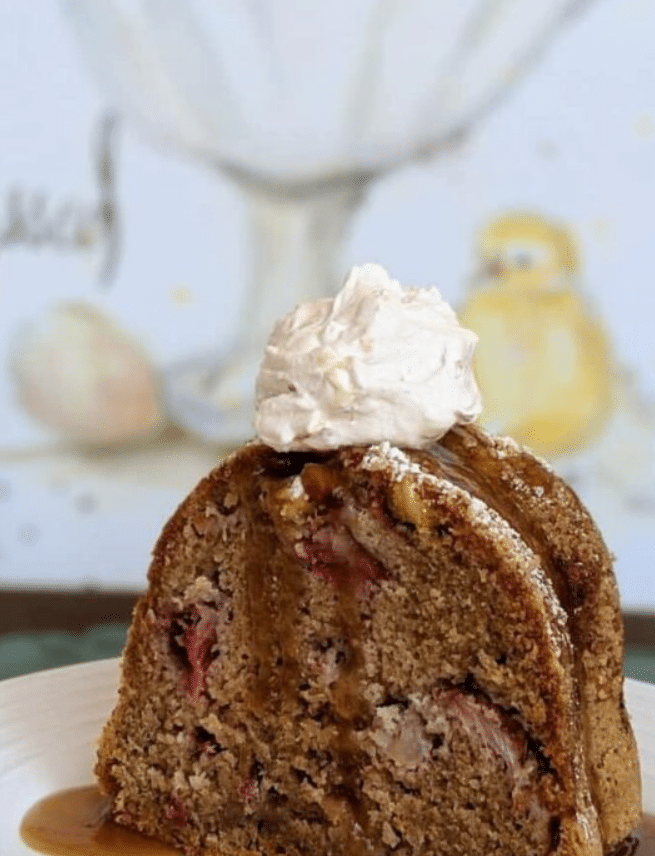 2. Glazed Orange Bundt Cake from Sally's Baking Addiction: We love how this cake can be made with a loaf pan as well as a bundt pan, and the orange drizzle sounds so yummy!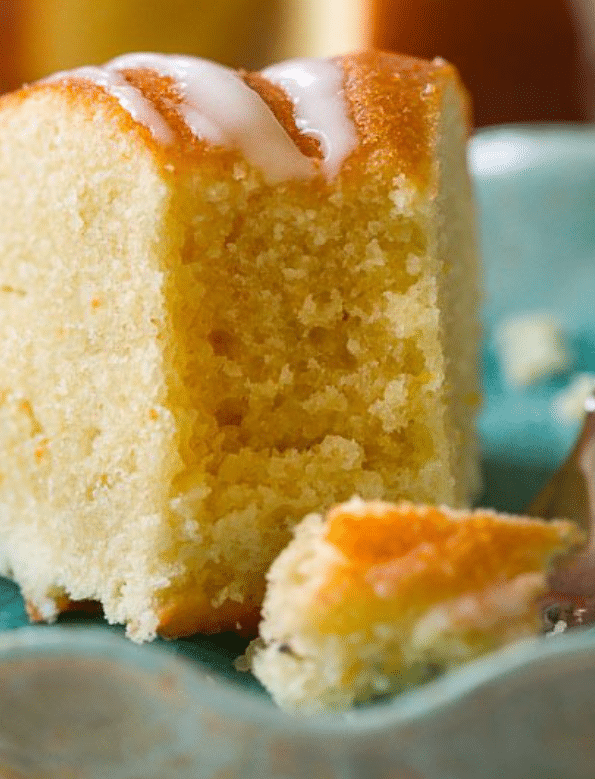 3. Lemon Pound Cake from Grace & Good Eats: Another cake for you citrus lovers! Lemon packs a punch when it comes to flavor. We're sure your family would love this one!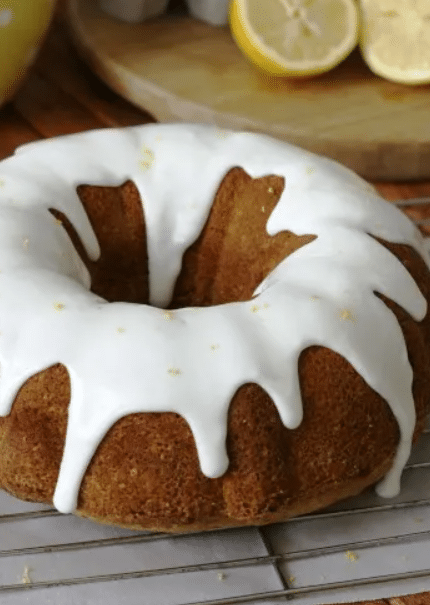 4. Coconut Easter Egg Cake from Sally's Baking Addiction: This cake is almost too pretty to eat! Almost.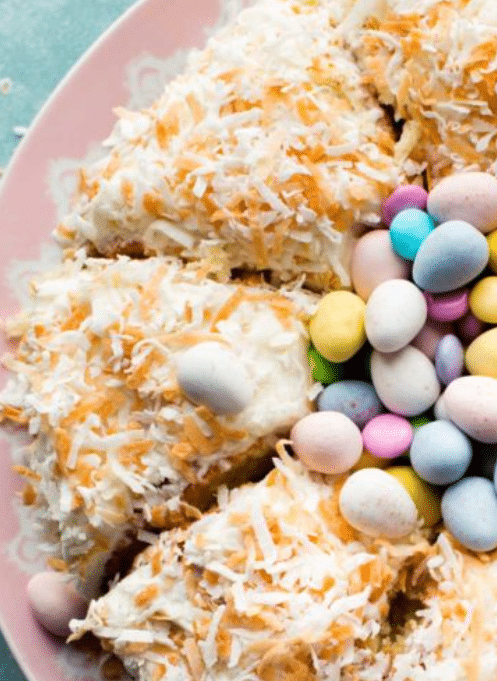 5. Carrot Cake with Cinnamon Cream Cheese Frosting from Play Party Plan: Carrot cake totally goes along with the carrot theme for Easter! And the cinnamon frosting? Yes, please!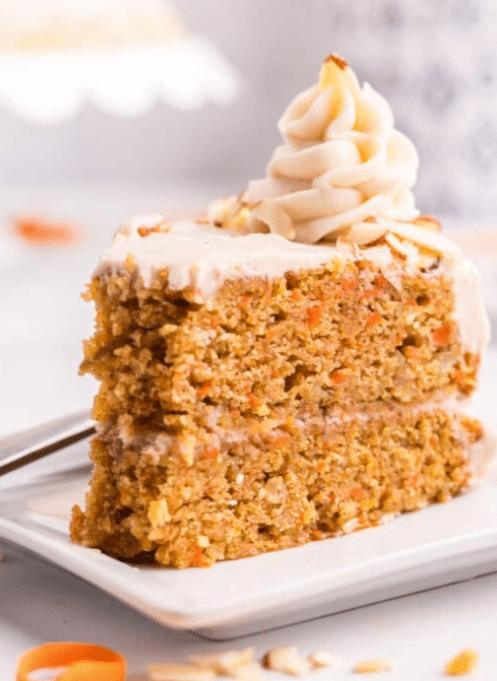 6. Orange Juice Carrot Cake from My Life and Kids: We're dying over the cute little carrots on top of this cake!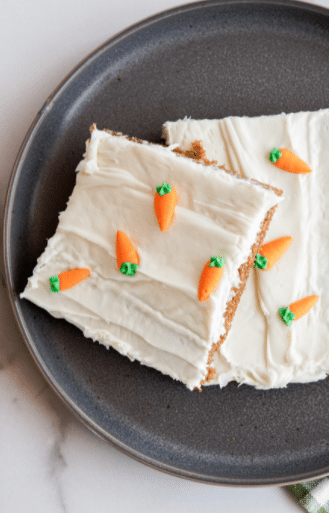 7. Tres Leches Cake from Pass Your Plates: Tres Leches is a super moist cake, which makes it light on the stomach. That means you can have a slice or two, even if you're already stuffed from Easter dinner! 😉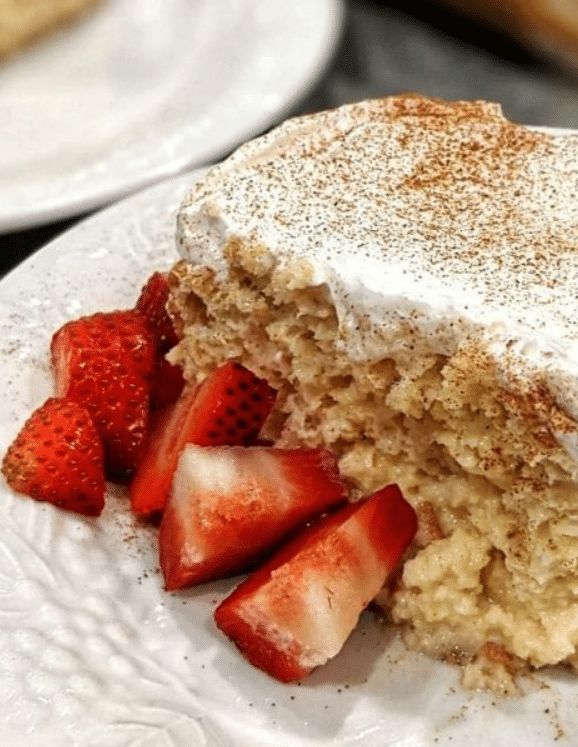 8. Carrot Sheet Cake from Love From the Oven: Tired of carrots yet? Not us! This carrot cake looks so yummy!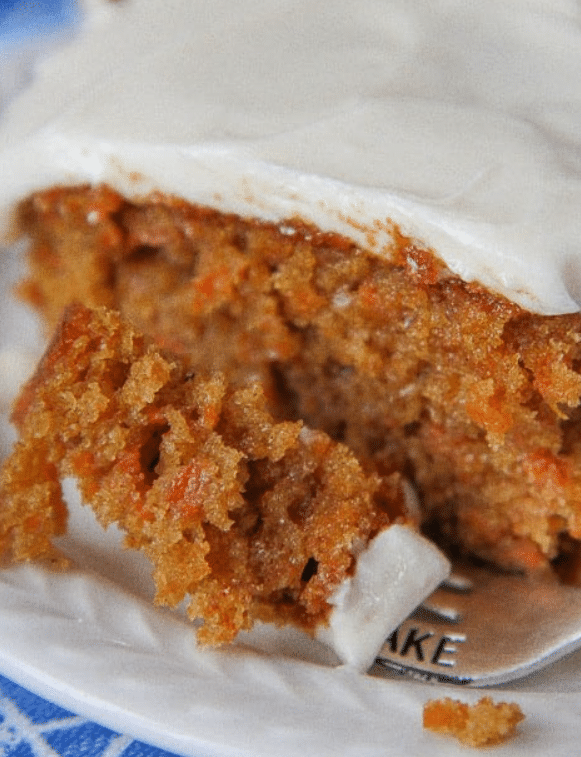 9. Mini Egg Cheesecake with Cadbury Eggs from Play Party Plan: These mini cheesecakes are so darling!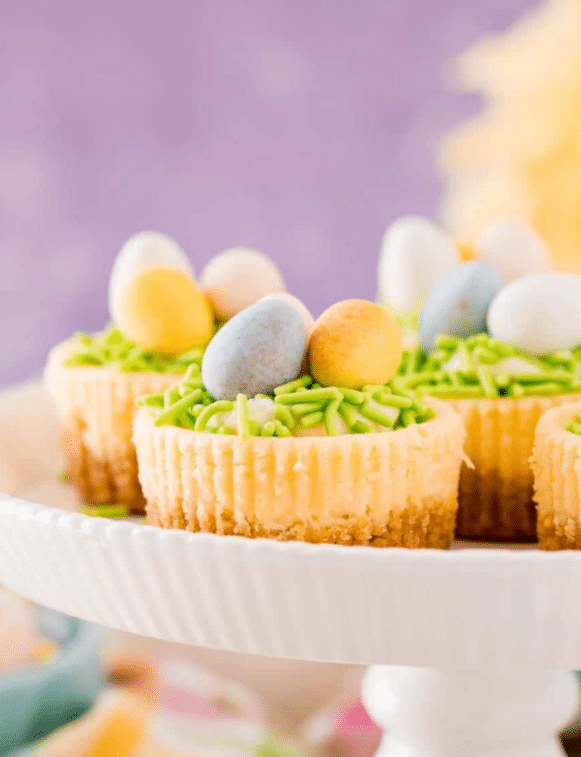 10. Cheesecake Carrots from Hungry Happenings: Another one for the carrot trend. Don't worry; this cheesecake only looks like a carrot!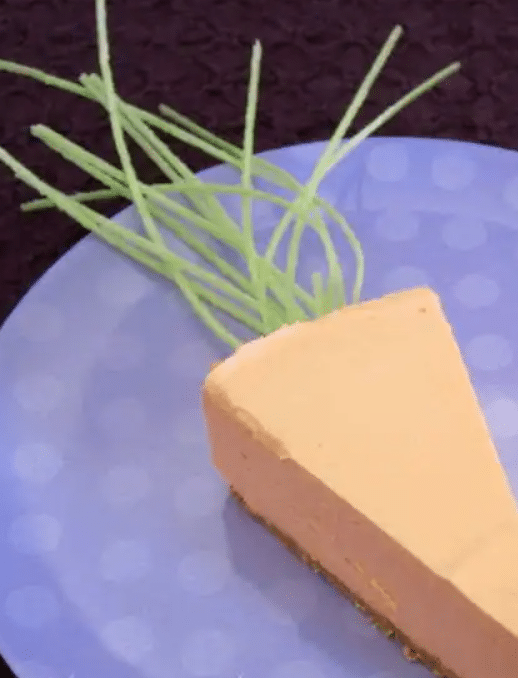 11. Chocolate Orange Mini Egg Cheesecake from My Fussy Eater: You can't go wrong with anything that involves chocolate, especially when it's paired with orange!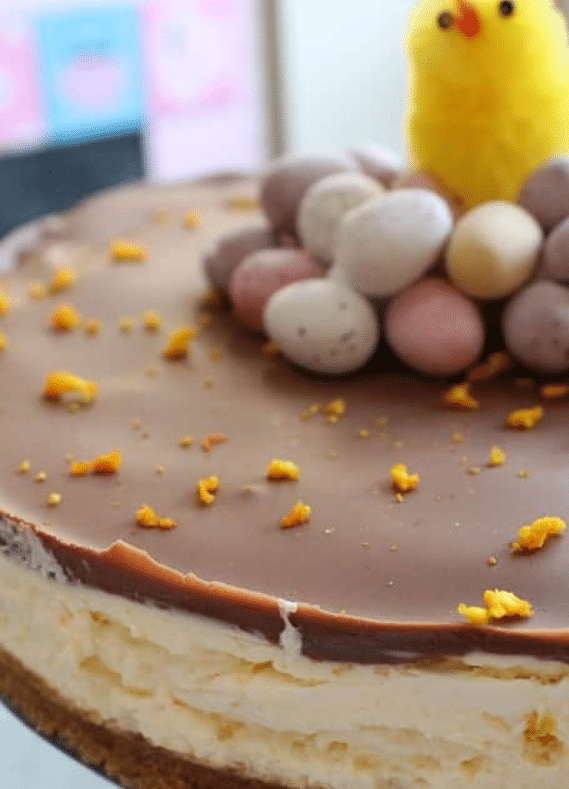 12. Coconut Topped Lamb Cupcakes from Eats Amazing: Springtime means baby animals. These cupcakes deliver the cuteness with little lamb faces!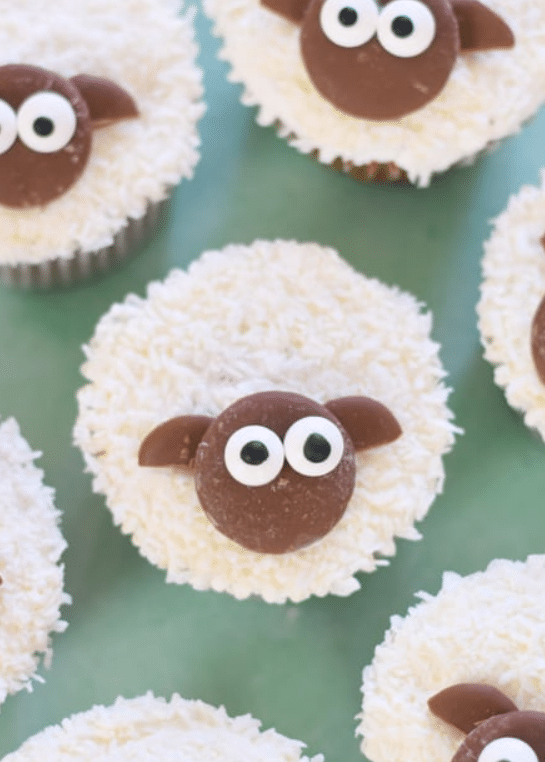 13. Carrot Cake Cupcakes with Cream Cheese Frosting from Pinch of Yum: These cupcakes are perfect for an Easter dessert!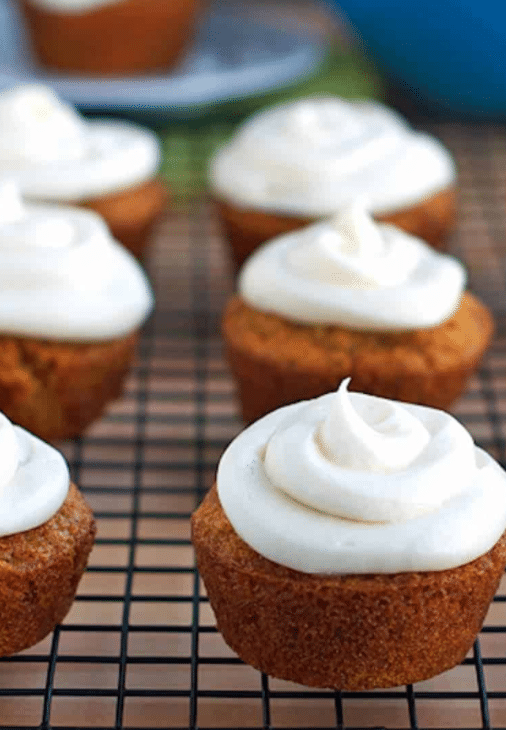 14. Peach Pound Cake Parfaits from Live Laugh Rowe: Looking for something a little different? Try parfaits! They're pretty to look at, and also delicious!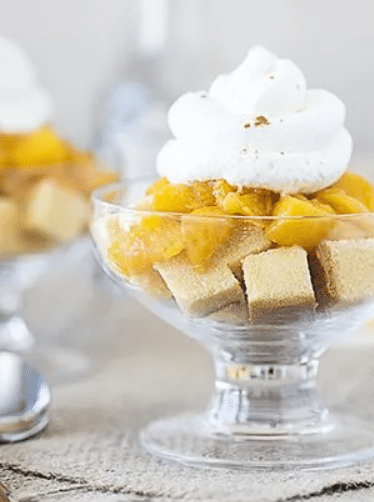 15. Easter Egg Cookies from Pass Your Plates: Does anyone else hoard Cadbury Eggs as soon as they hit the shelves? We thought so! 😉 Here's an excellent way to use all those eggs!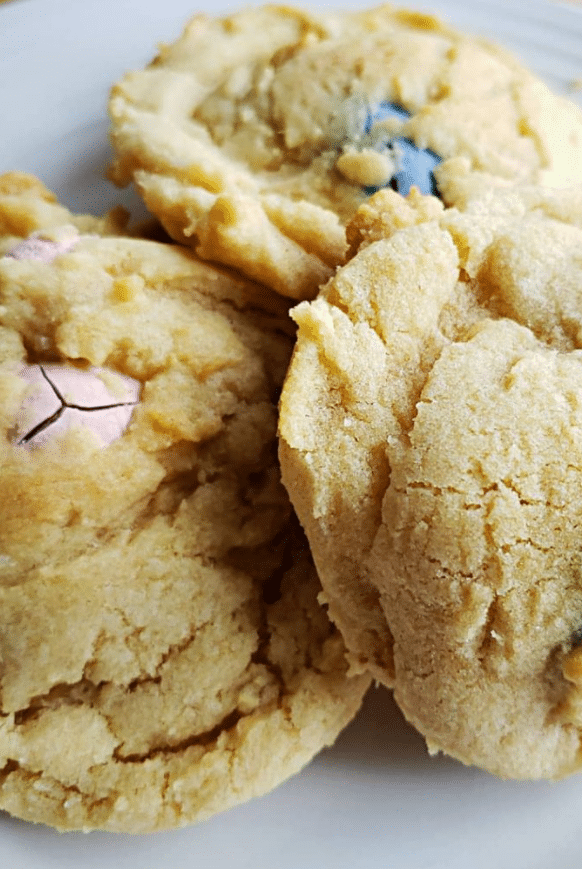 16. No Bake Banana Cream Pie with Pecan Crust from Strawberry Blondie Kitchen: Pie lovers, this one is for you! The best part is that there's no baking is involved! You can have this served to your guests in no time.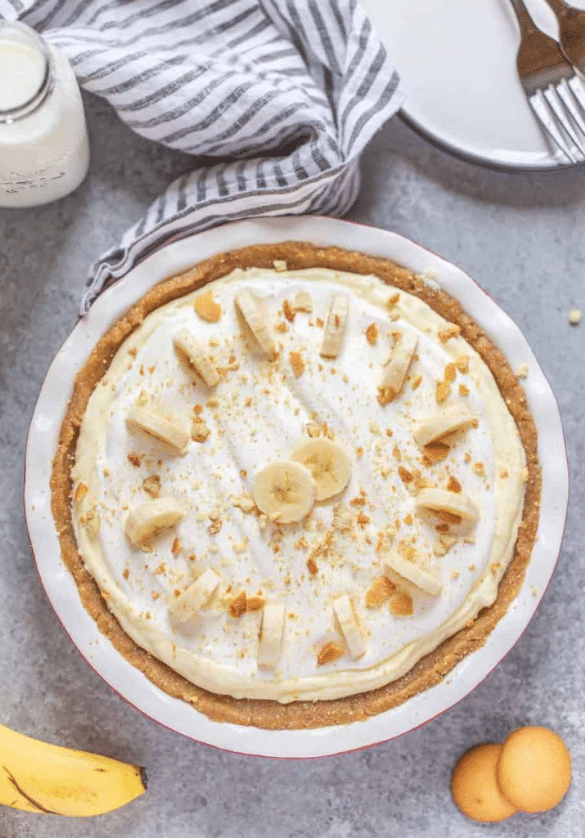 17. Peeps Marshmallow Popcorn Eggs from What's Cooking, Love: These popcorn eggs would be perfect for the kiddos!
18. Lemon Bars from Pass Your Plates: One more for you citrus lovers. These lemon bars look divine!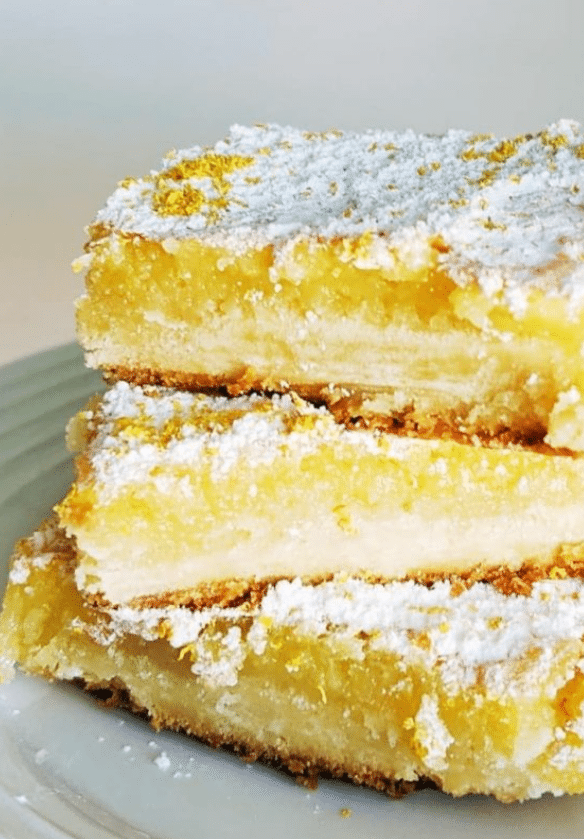 2 Festive Family-Friendly Drinks
1. Strawberry Mint Lemonade from What's Cooking, Love: This lemonade looks so refreshing! Perfect for dinner or sipping while the kids hunt for eggs!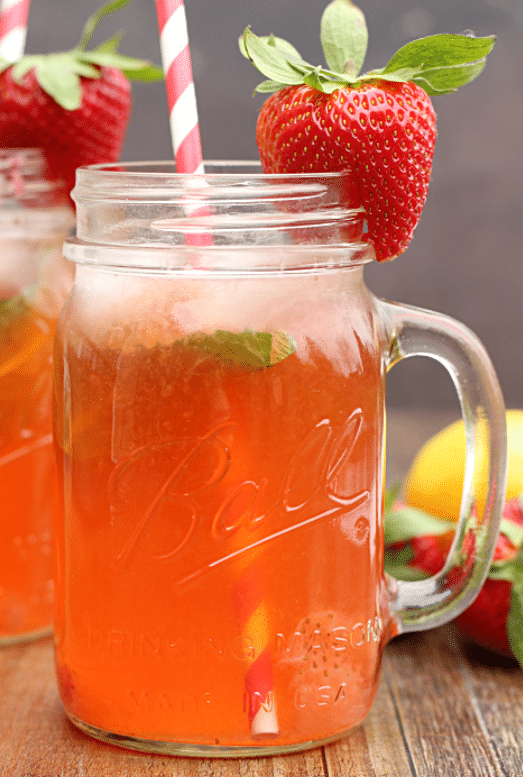 2. Carrot & Orange Easter Juice for Kids from My Fussy Eater: Full disclosure, we thought the bunny ears were TOO CUTE not to share. However, the orange and carrot flavors seem so yummy together!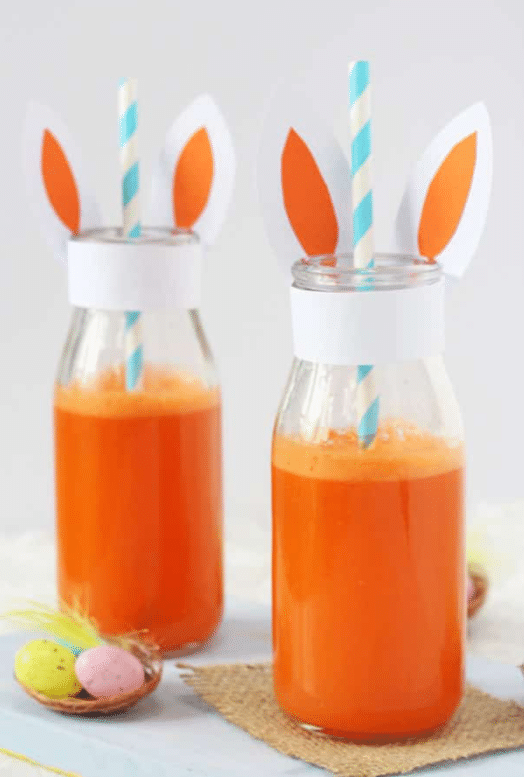 This concludes our Easter dinner roundup! We hope you've found a few ideas that you can use for the upcoming holiday. We'll be waiting for our dinner invitations! 😉
Happy Easter!