Gender Reveal Party Ideas
We think we can all agree there's nothing quite as exciting as finding out the gender of a new baby on the way! Will the baby be made of snips and snails and puppy dog tails or sugar and spice and everything nice? Either way, we're here to help you and your loved ones celebrate with 50 of the best gender reveal party ideas! Check it all out below!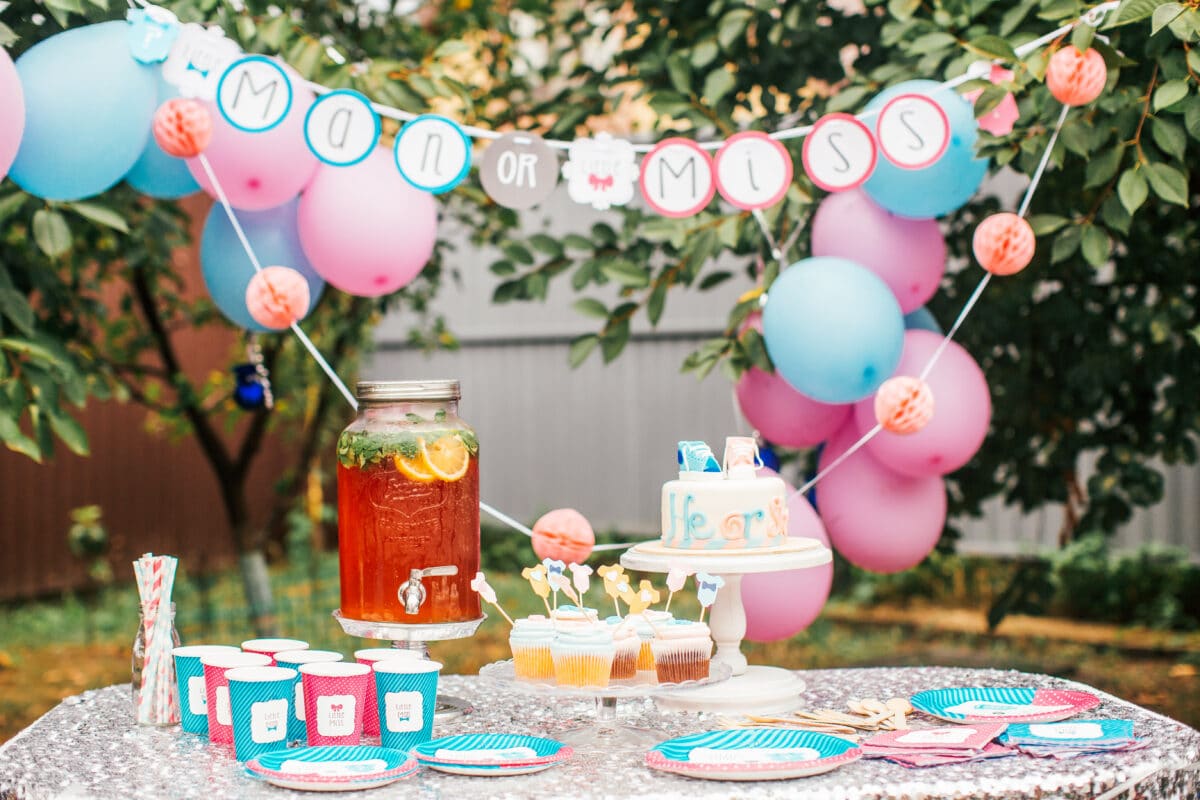 Disclaimer: This post contains affiliate links. To learn more about 'em, click here.
Whether you are looking for something elegant and classy or you want an outdoorsy or sports-themed party, we've got you covered. We've rounded up some of the best gender reveal ideas for a party like you've never seen before! Let's get started!
Table of Contents
Cute Gender Reveal Party Ideas
1. What Will it Bee? (Fun365): We are just buzzing over this adorable bee-themed party! And who doesn't love a good pun, right?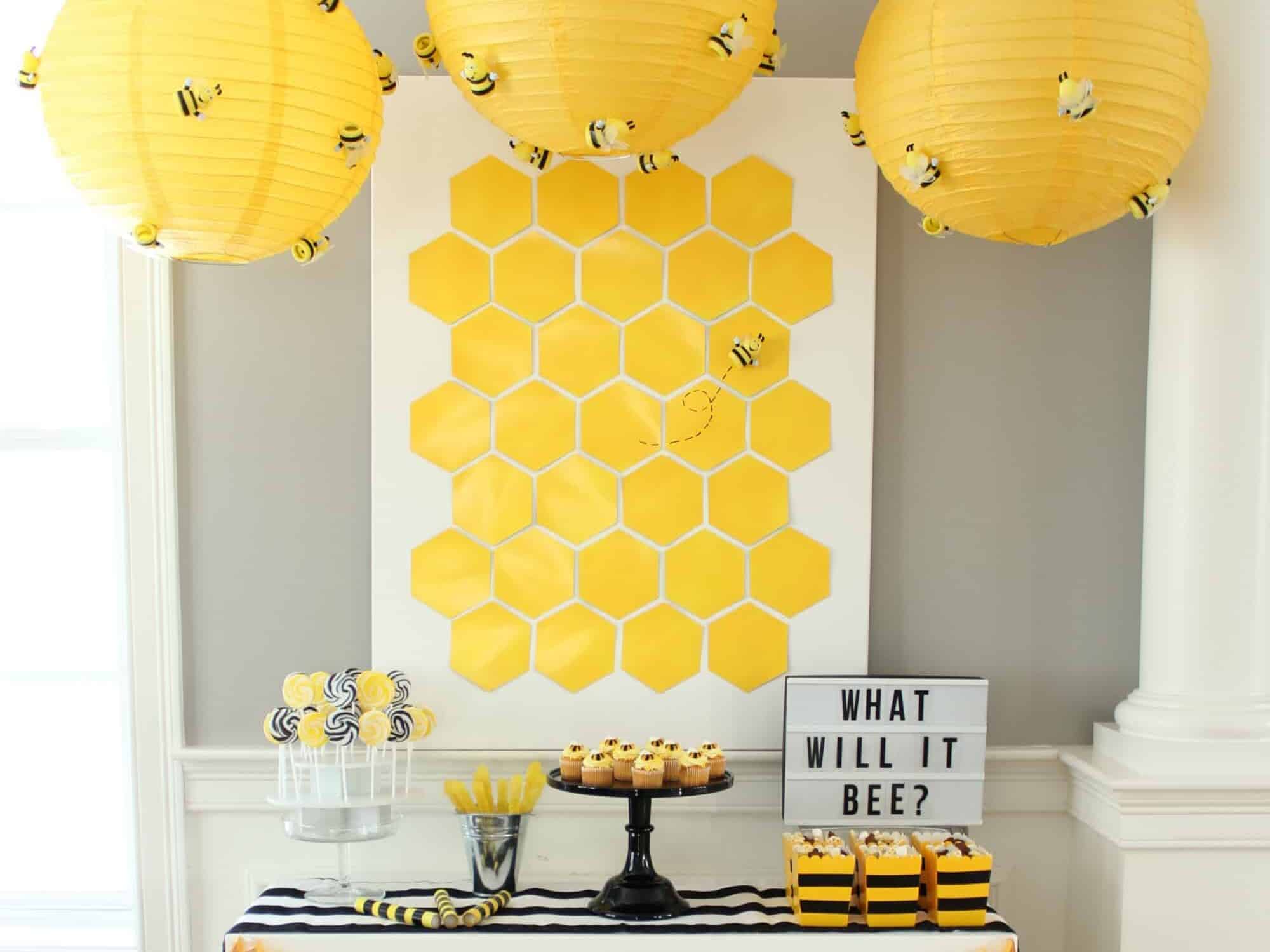 2. Super Mario (Megan Morales Photography): Can this get any cuter?! This would be a great idea for the gamer in your life. Not to mention, you open the Question Mark Block to reveal the gender! So we give this idea a "1 UP!"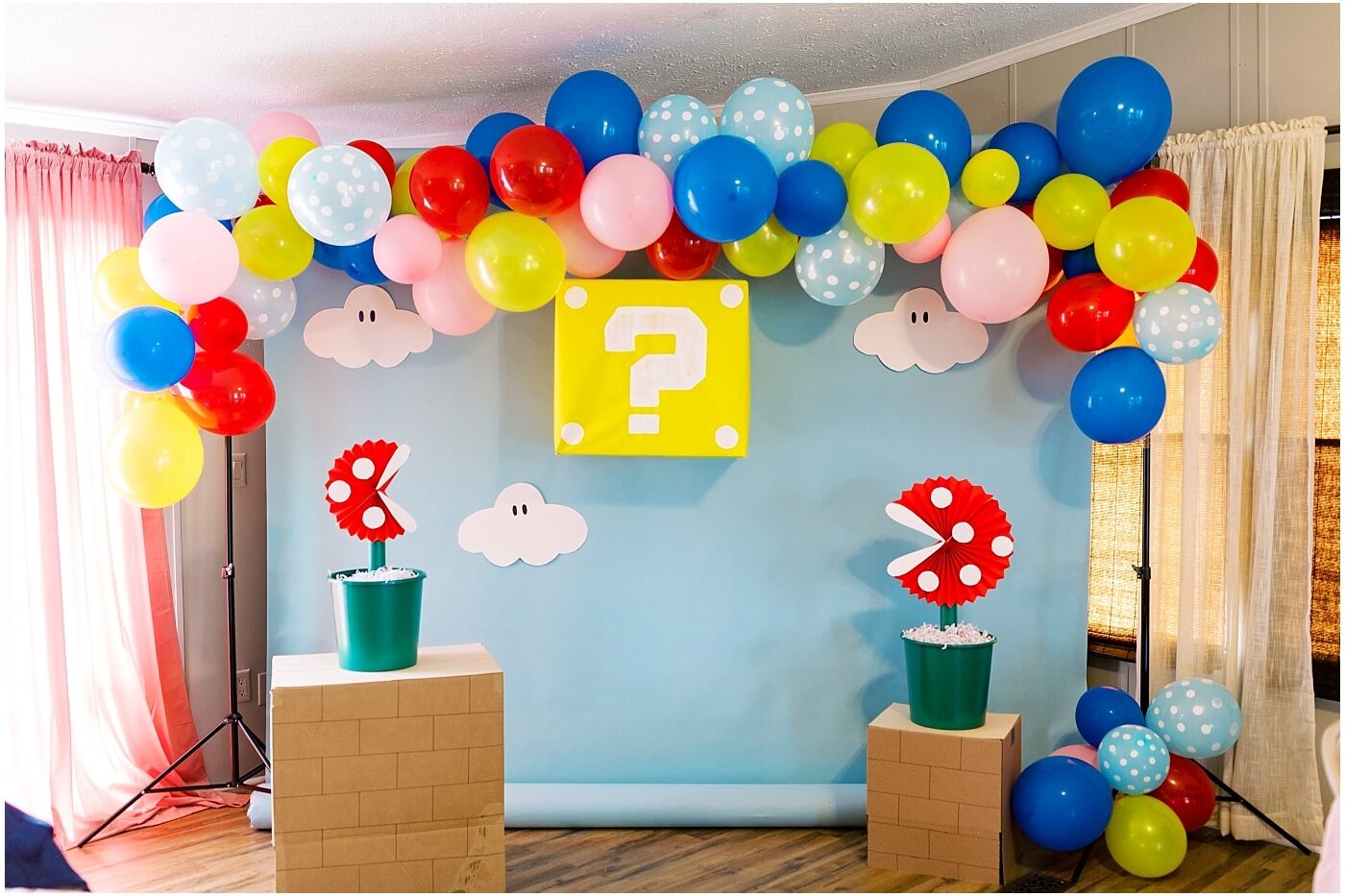 3. Mermaid or Fisherman? (Fun365): We love this purple and blue color scheme! It's so pretty and whimsical!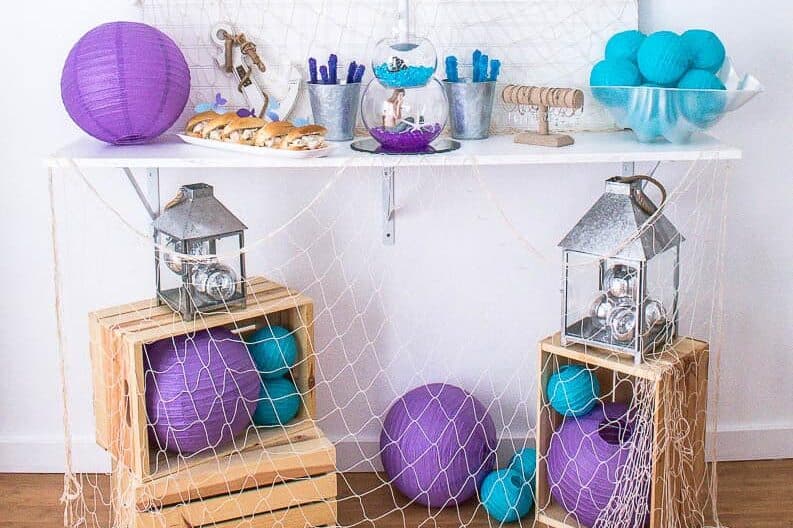 4. "The Office" (Auburn Artisan): Lovers of "The Office" will love this amazing gender reveal. It's a statement of fact.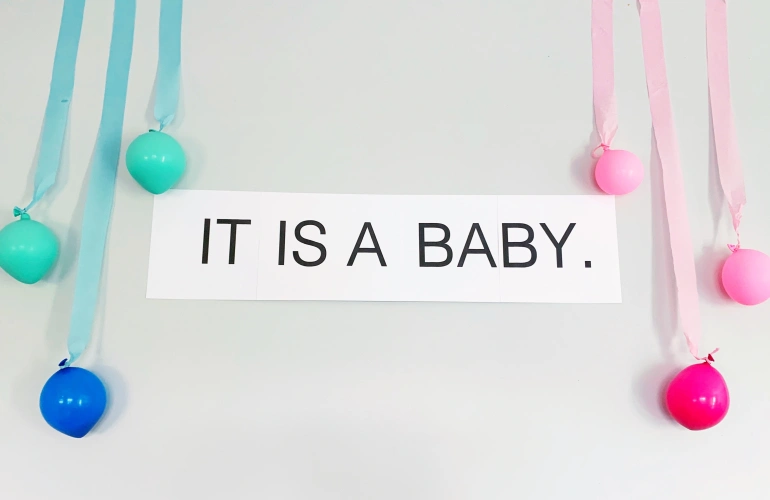 5. Election Day (Sweeten Your Day Events): Cast your votes for "boy" or "girl' in the ballot box. We love this very official party!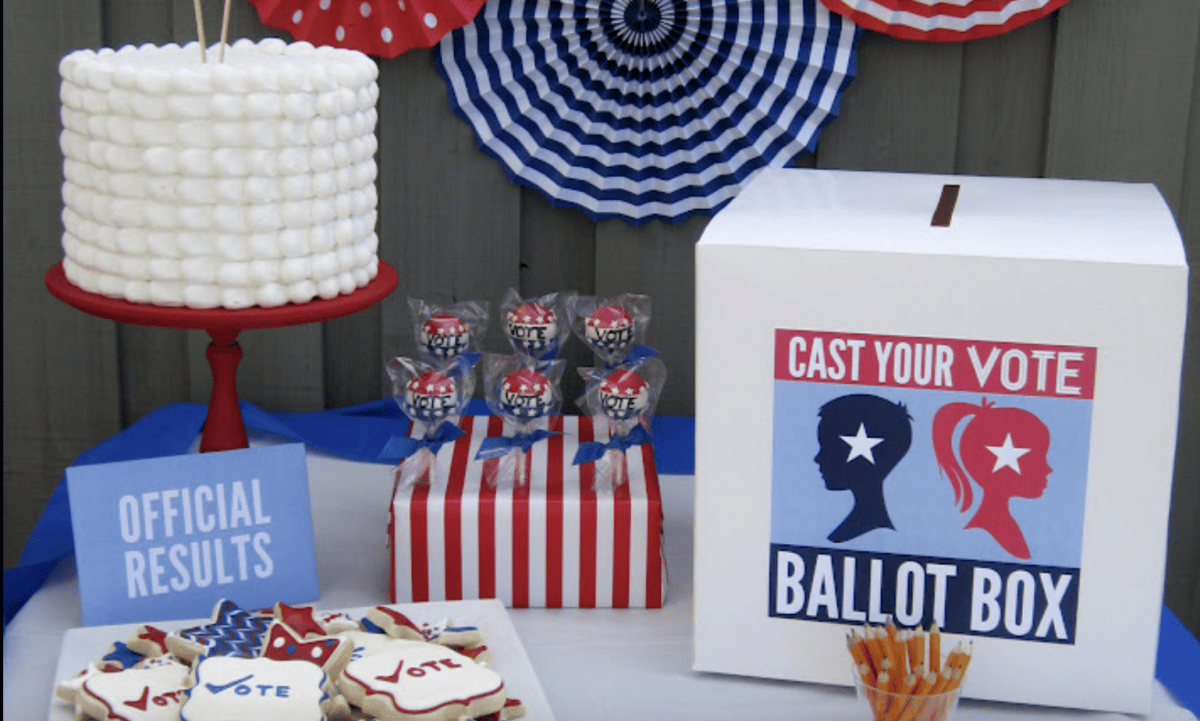 6. Duck Gender Reveal (Bee-ing Mommy): Waddle it be? This duck-themed party lets your guests take a quack at guessing the baby's gender!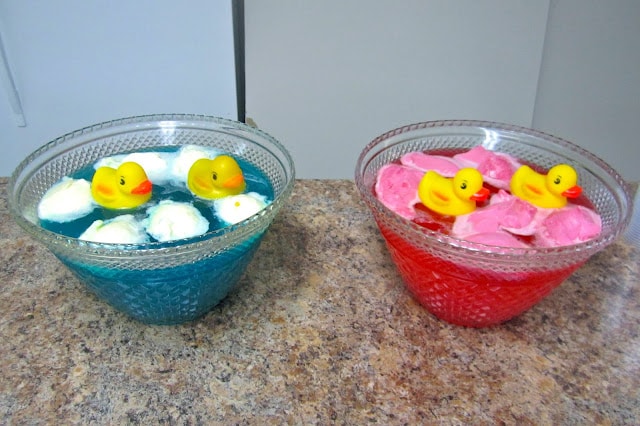 7. Dream Big (Miss Party Mom): We love the yellow, gray, and turquoise colors mixed with a vintage look!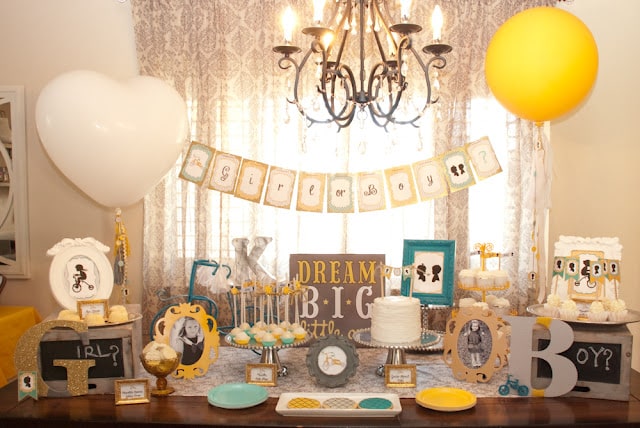 8. Luau (Fun365): Aloha, baby! This tropical-themed party is just darling, and we know your guests will love it too!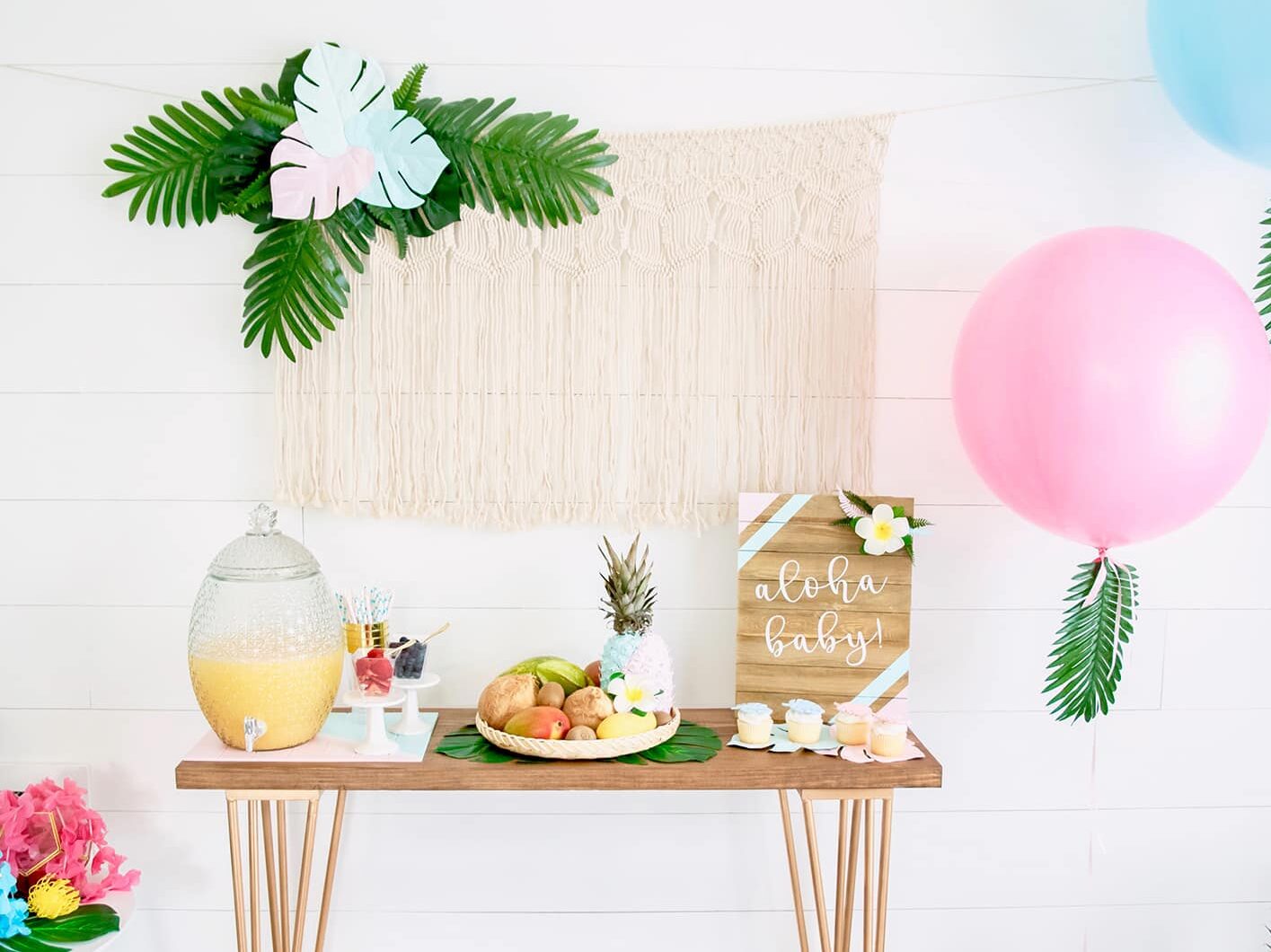 9. Waddle it Be? (Catch My Party): Are you looking for gender reveal ideas for a party in the wintertime? If so, we think this penguin-themed party fits the bill!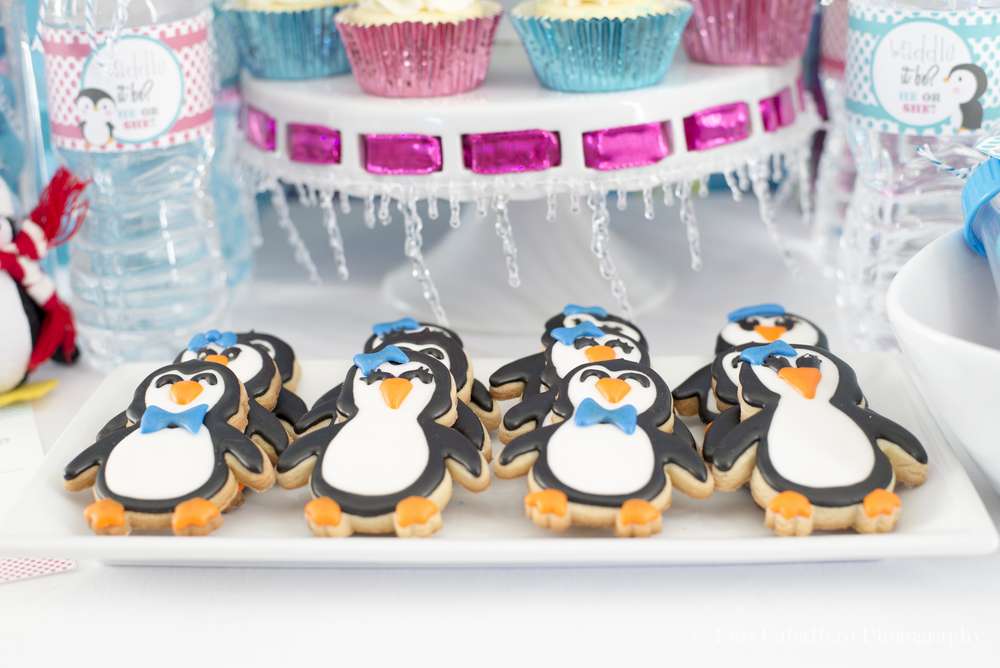 10. Yippee (Paging Supermom): Yippee! Aren't you so excited to find out the gender of the bun in the oven? We are!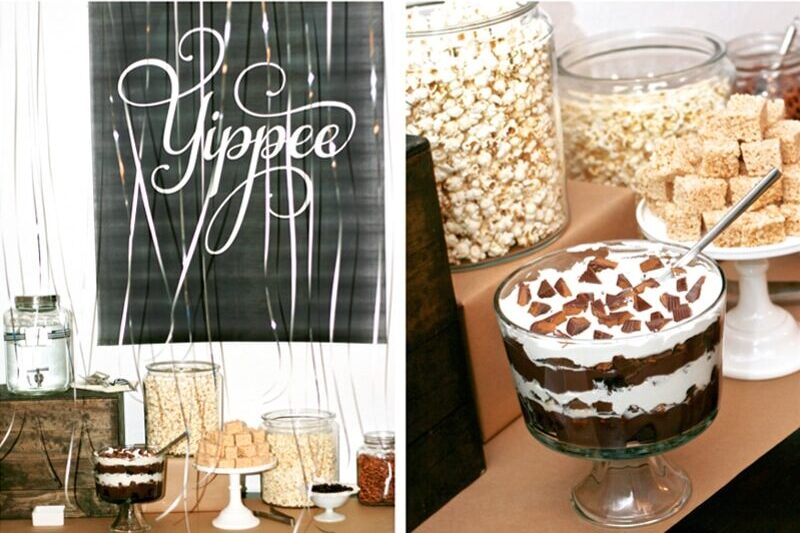 Gender Reveal: Food
11. Taco Bout a Baby (Pretty My Party): Did someone say tacos?! This is nacho regular reveal party. This fiesta-themed party will have your guests cheering, "Chip Chip Hooray!"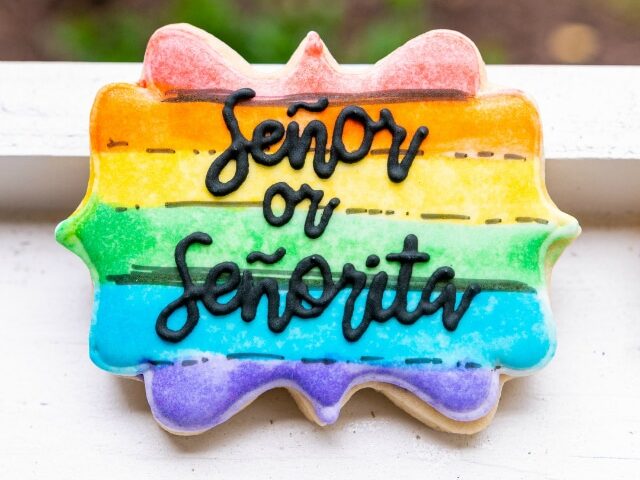 12. Tutti Frutti (Fun 365): We love this refreshing fruit-themed party! Everyone will be so excited for the "juicy secret" to be revealed!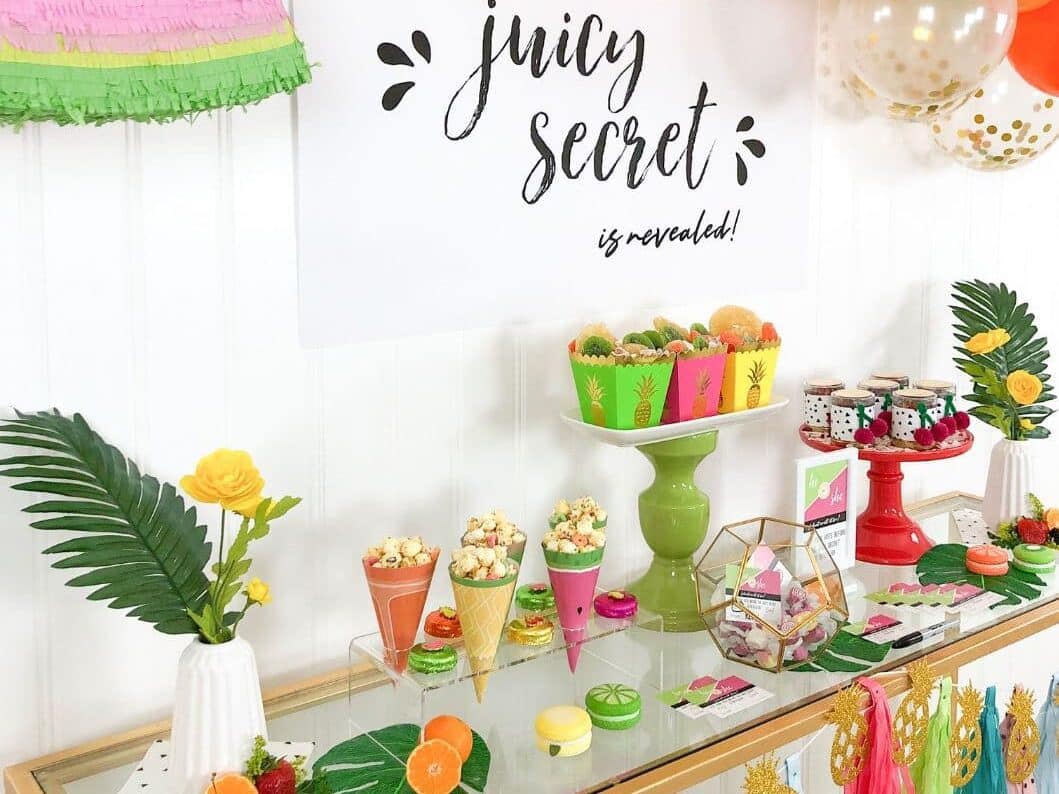 13. Ice Cream Social (Through Clouded Glass): What's the scoop? We are just screaming over this ice cream social party!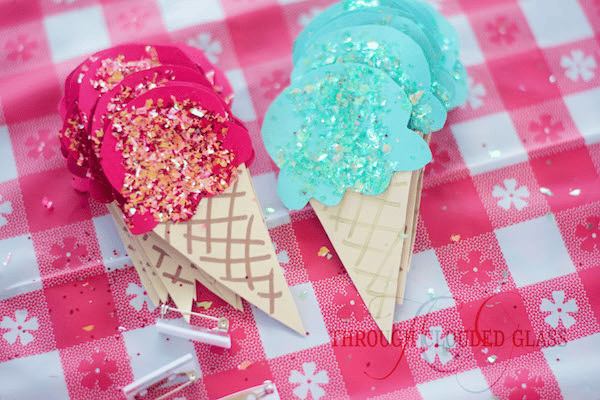 14. We Donut Know! (All Things Lexington): We donut know why you wouldn't want to throw this delicious party to reveal the gender of your baby!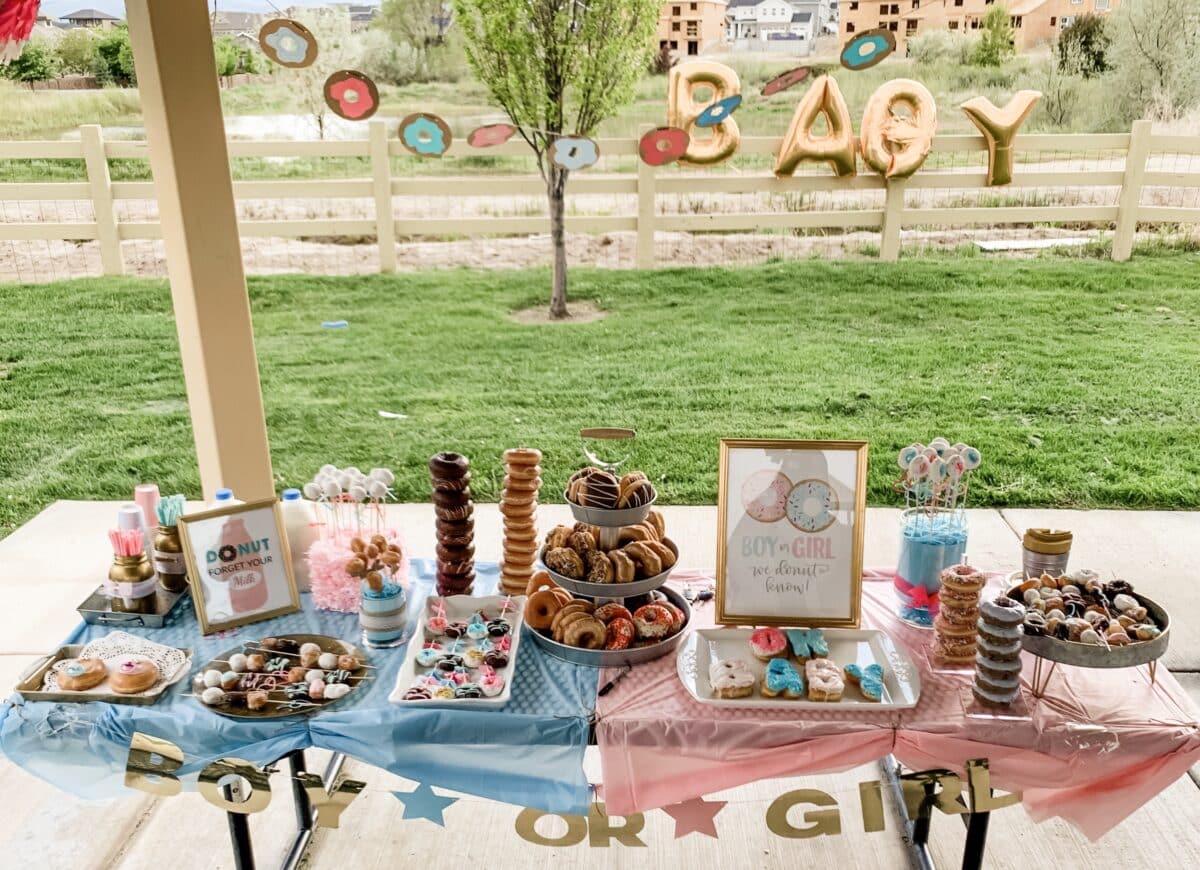 15. Food Truck (Fun 365): Just stop! This food truck is so cute! And we love the quote on the front, "Feed me tacos and tell me the gender." That's all we really want!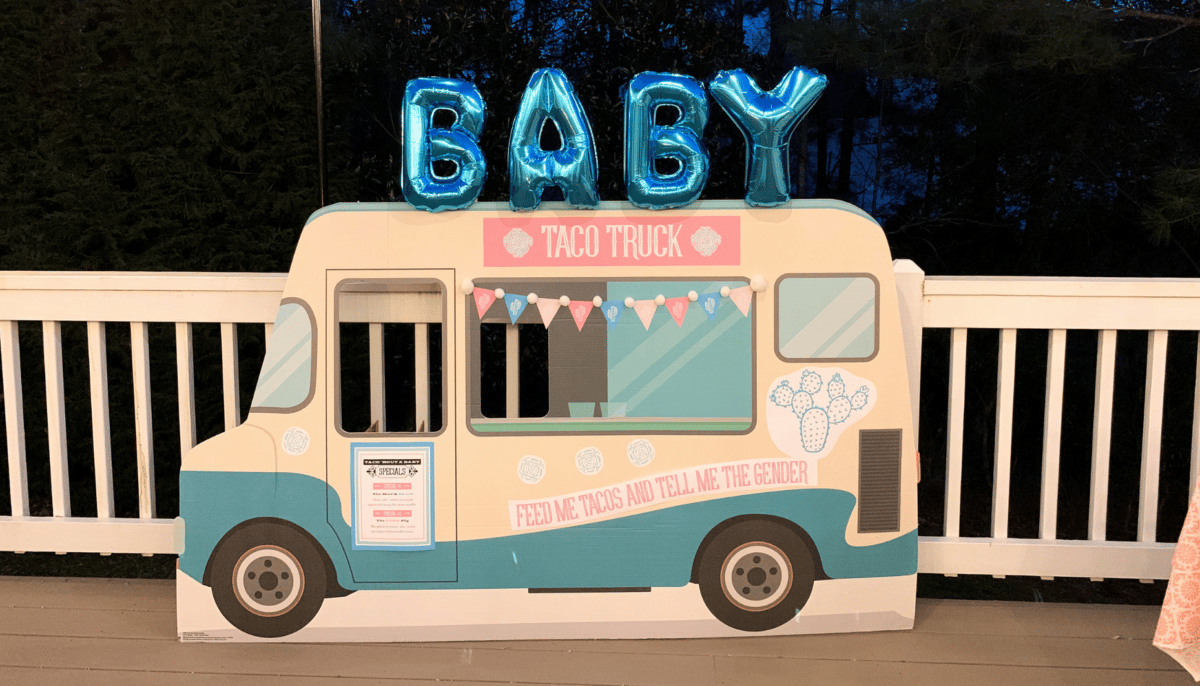 16. Cupcake or Stud Muffin? (My Title Wave): The darling miniature ovens hold either a "sweet little cupcake" or a "handsome stud muffin." Which will you choose?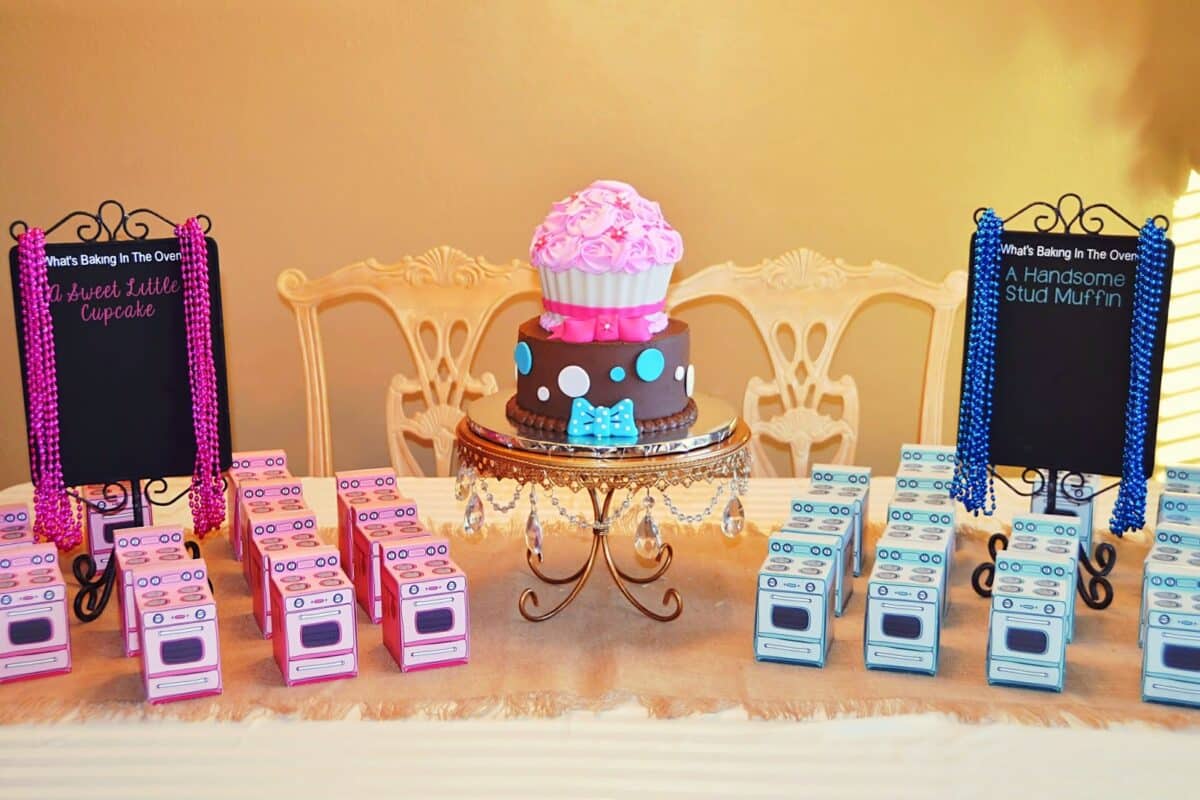 17. What Are You Craving (Paging Supermom): It's a well-known fact that pregnant women have a lot of crazy cravings. So let your guests indulge in some of their own cravings: salty, sweet, sour, chewy, crunchy… it's their choice!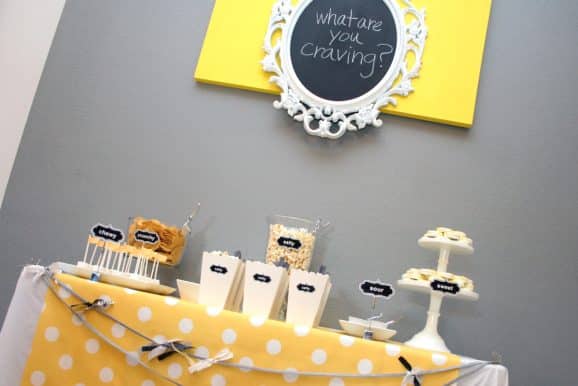 18. BaBy-Q (Kate Aspen): Look at those cute onesies! Invite your loved ones to a backyard BaBy-Q for a scrumptious party to reveal the gender!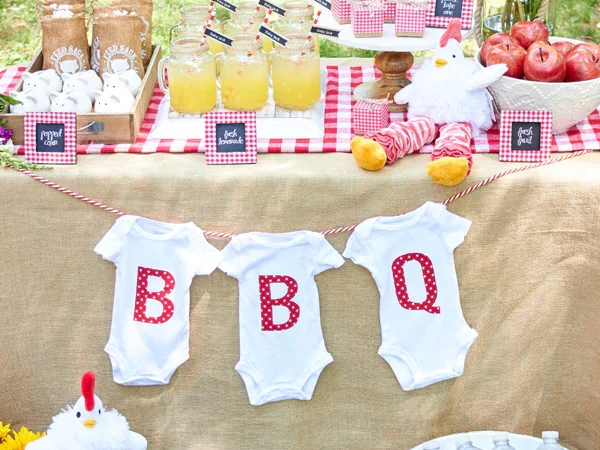 Gender Reveal: Classy & Elegant
19. He or She? (Beyoutiful Blog): Don't you just love this classic pink and blue theme?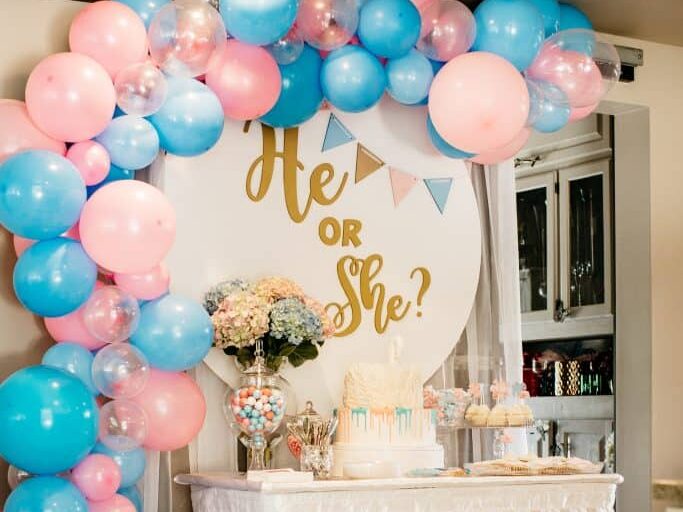 20. Whooo Wants to Know What We're Having? (Fun365): This classy owl-themed party will have everyone hooting about it for days afterward!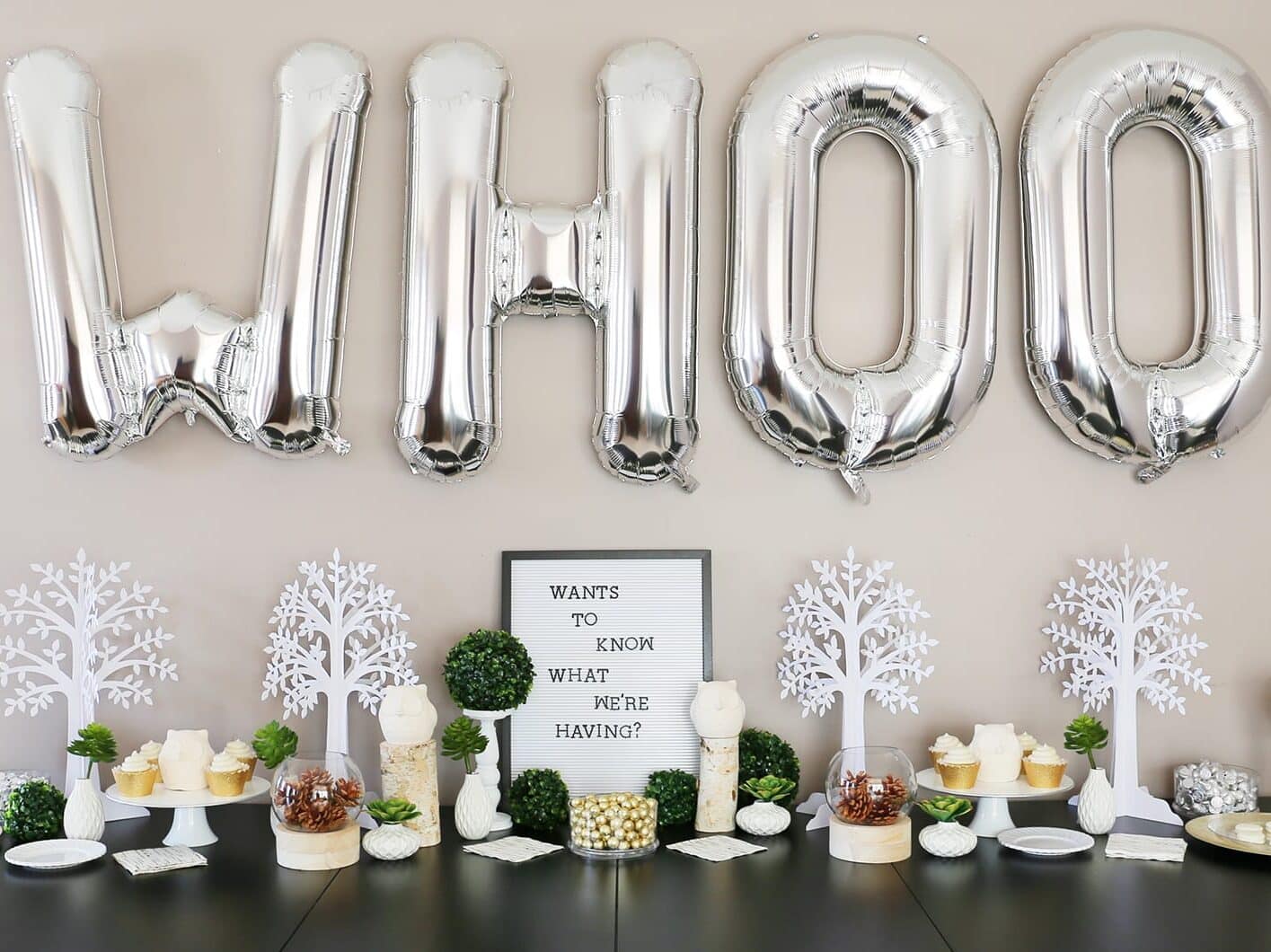 21. Neutral Gender Reveal (In Pursuit of Chic): This neutral color palette is perfect if you're searching for something simple yet classy.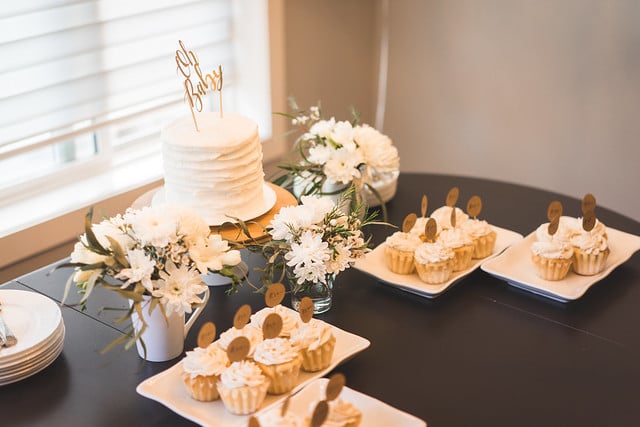 22. Twinkle Twinkle Little Star (Paper Porcelana): How we wonder what you are! We think this lullaby theme is so soft and elegant.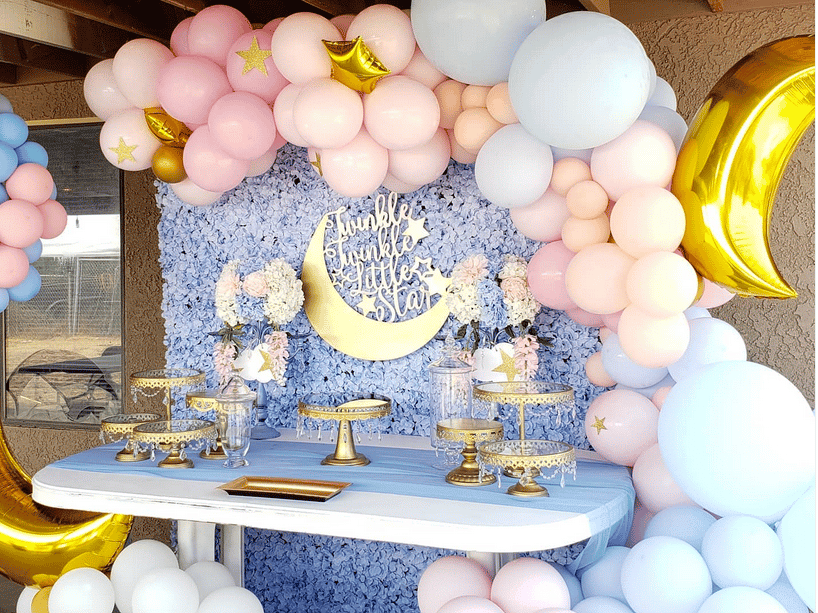 23. Hello, Baby (The Cheeky Been): The gold, white, pink, and teal color palette is perfect for this classy gender reveal.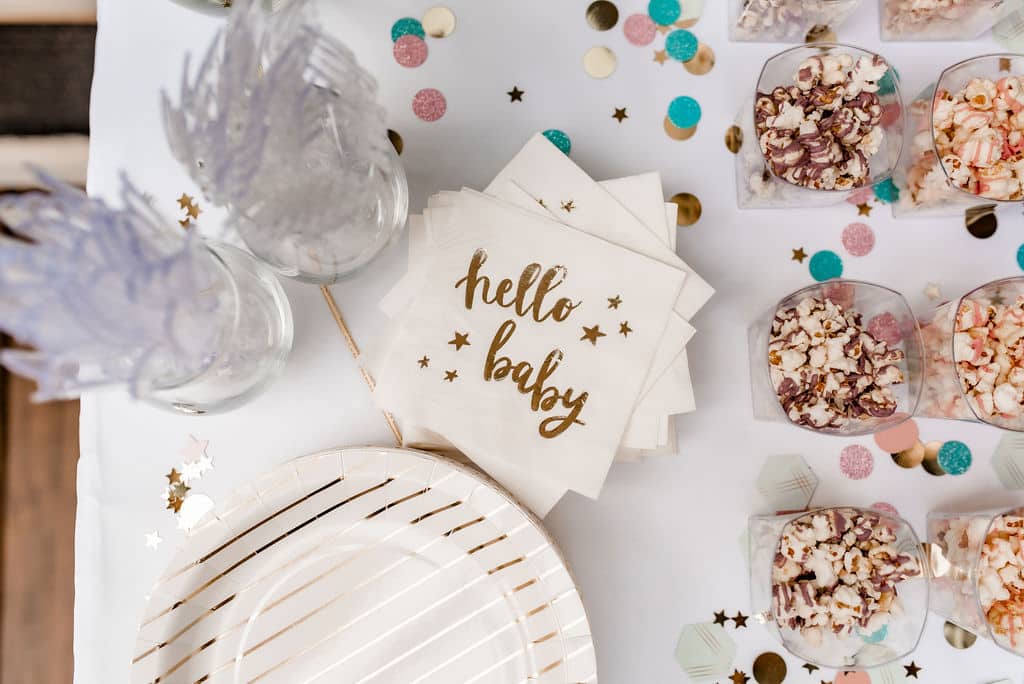 24. Boho Gender Reveal (Trendy Kenzie): Balloon arches are all the rage right now, and we just love how it frames the oversized marquee letters!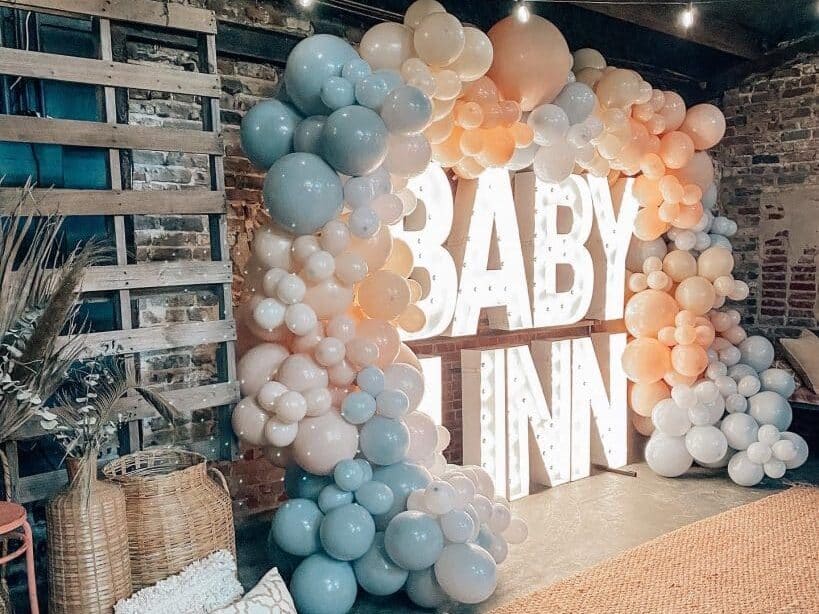 25. Oh, Baby (Kelsey Bang): Letter balloons are such a fun addition to this elegant table spread.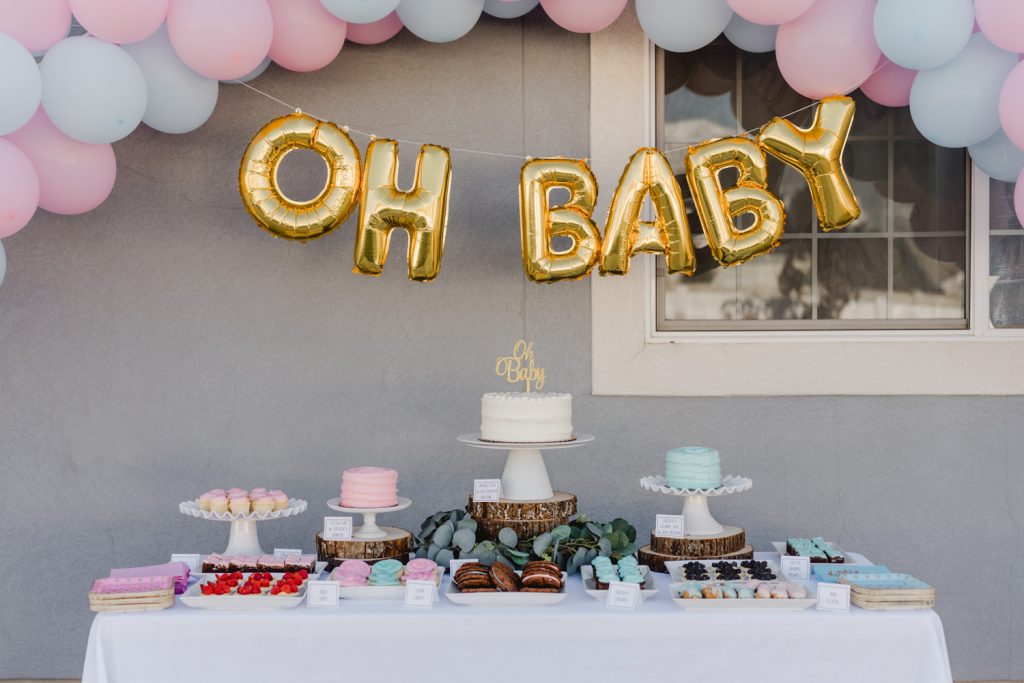 26. Ties or Tutus? (Little Nami Studio): Will your baby wear ties or tutus? Let your guests guess with this classy gender reveal party idea!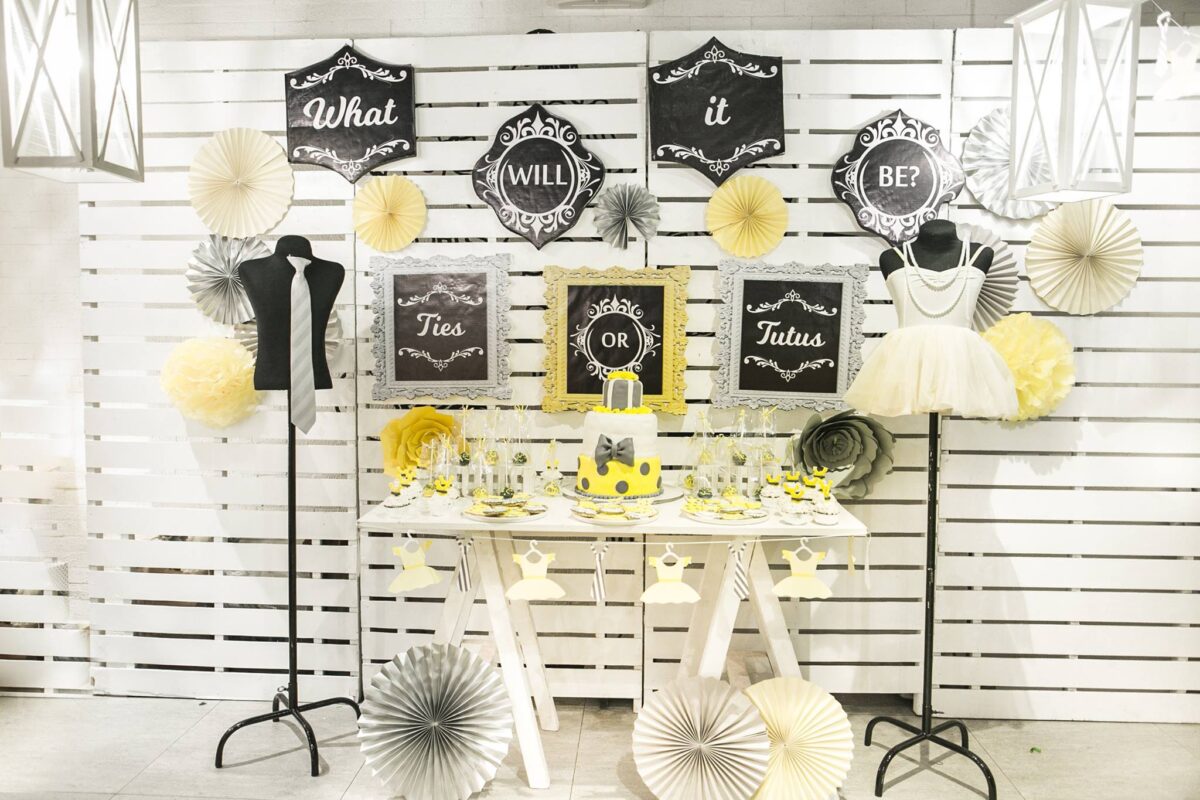 Gender Reveal: Outdoorsman
27. Buck or Doe (Catch My Party): The hunter in your life will just love this "Buck or Doe" themed party! You could even shoot a target to reveal the gender!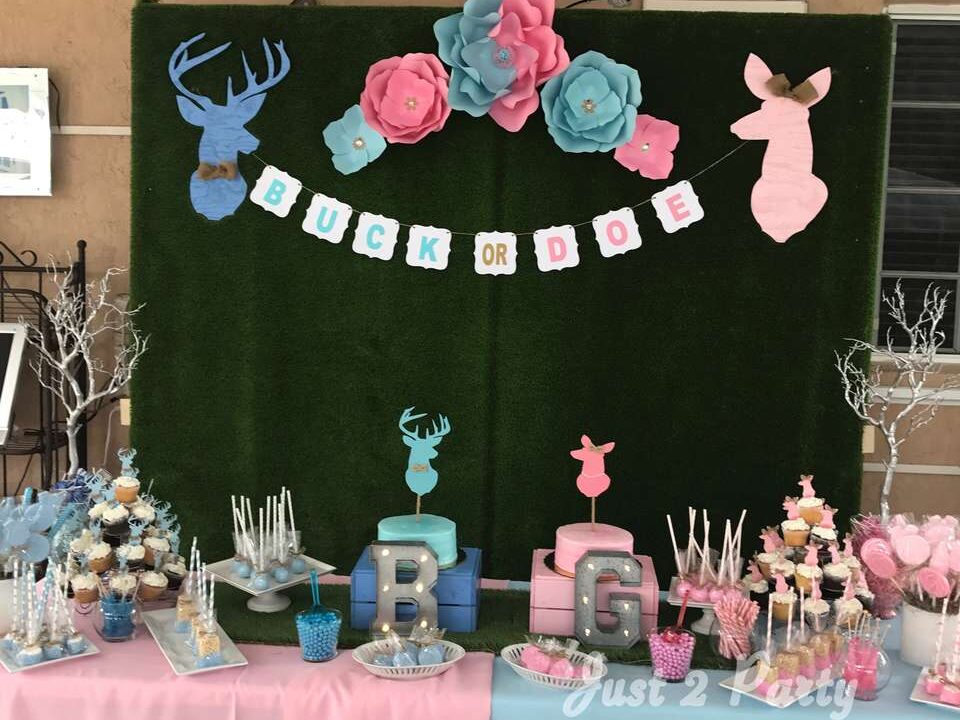 28. Cowboy or Cowgirl (Fun 365): Yeehaw! Will your baby be a bull rider or a barrel racer? Aren't the hats on the wall a nice touch? Also, think of all the fun cowboy-themed gender reveal party games you could play!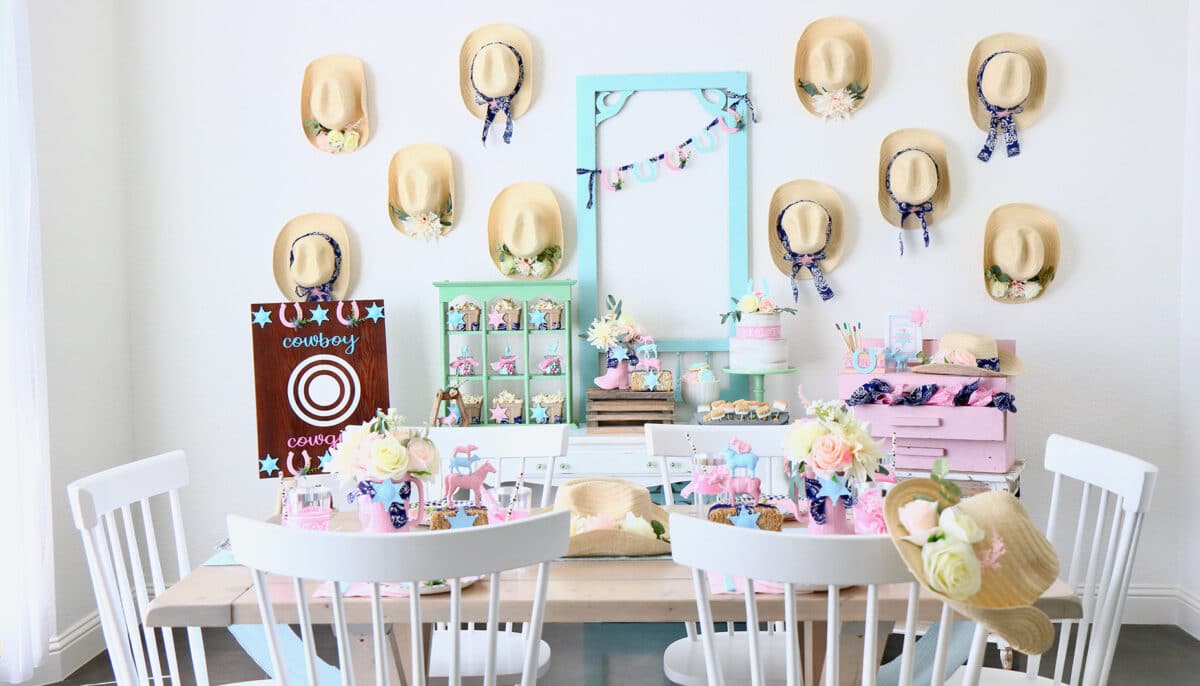 29. Lures or Lace (Pacific Northwest Adventures): We are just hooked on this fishing gender reveal idea!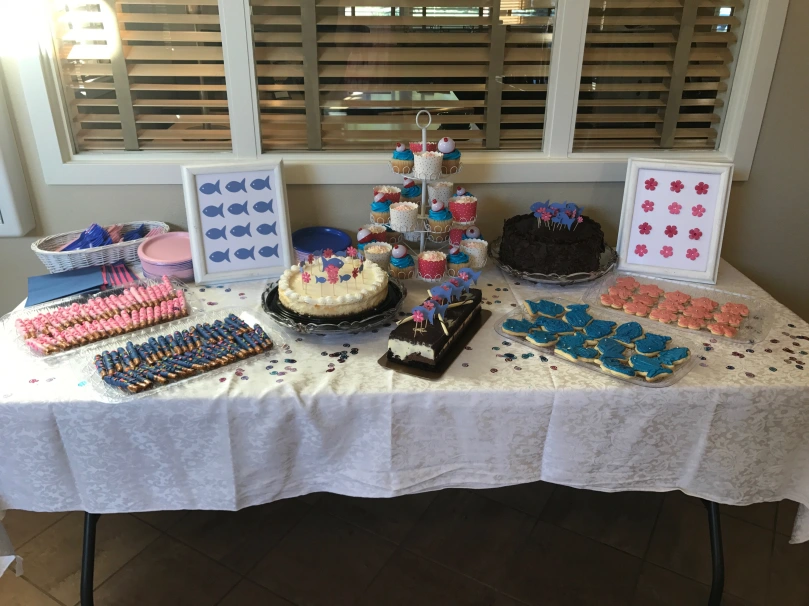 30. Bows or Arrows (Parties With a Cause): How adorable is this? And the best part is that you reveal the gender by shooting a paint-filled balloon with an arrow! Bullseye!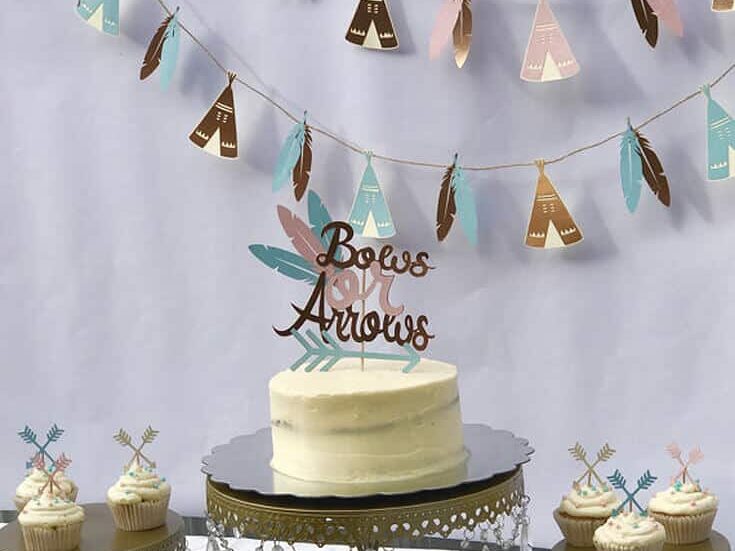 31. Burnouts or Bows? (Inspired By This): Check out their website to see how they revealed with pink and blue toy jeeps! Vroom-vroom!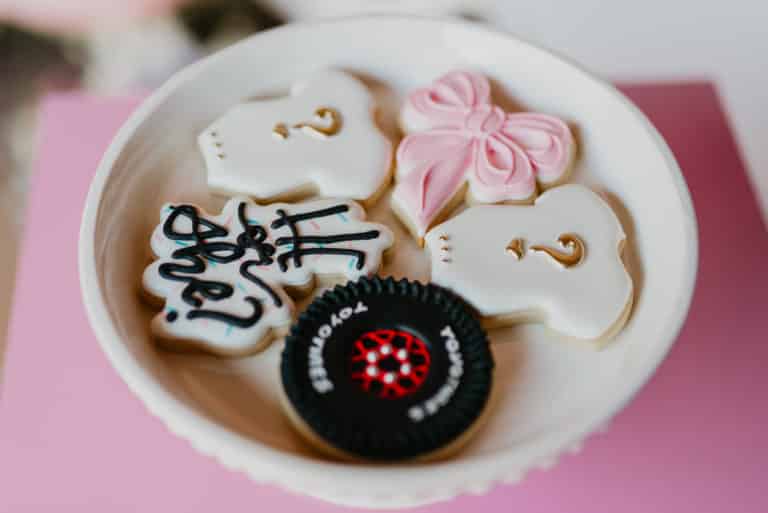 Gender Reveal: Sports
32. Team Blue vs. Team Pink (Kara's Party Ideas): The competition is going to get fierce with this Team Blue vs. Team Pink party! Which team will you be on?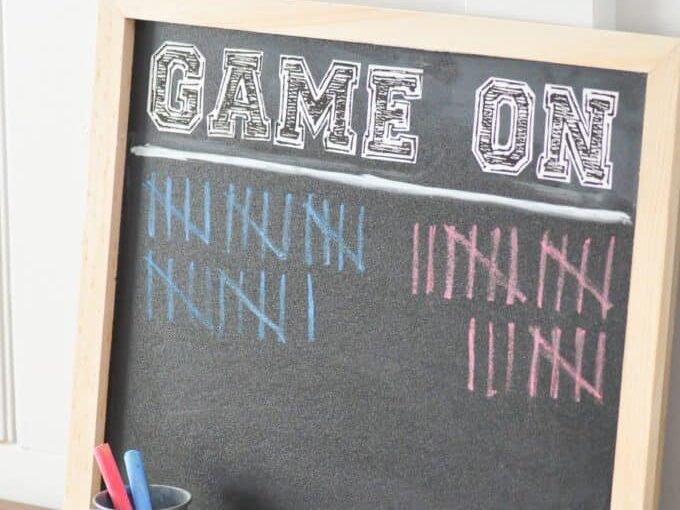 33. Baseballs or Bows (The Daily Hostess): You will definitely hit a home run with this cute party! Bonus points if you serve baseball and bow shaped cookies!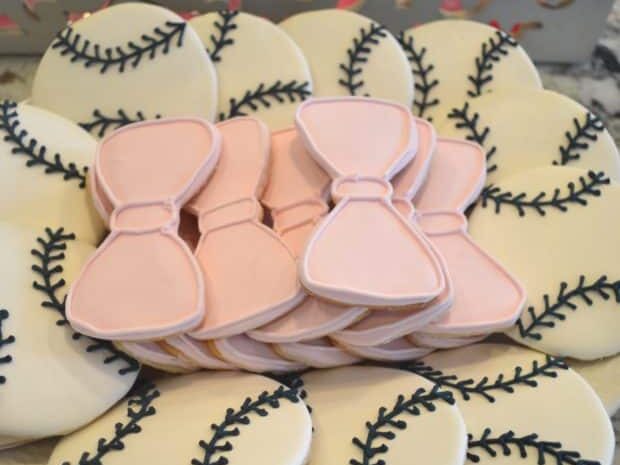 34. Football Baby Gender Reveal (Making the World Cuter): We think this football-themed gender reveal scores a touchdown! Don't you just love the pom-pom tassels?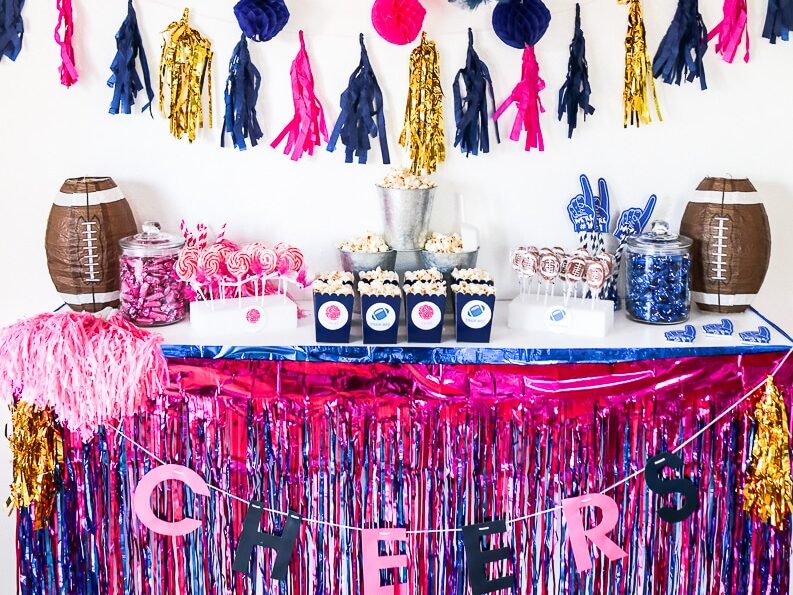 35. Putters or Pearls (Big Bear's Wife): Perfect for the golf lover in your life! Your guests will think this party theme is a hole-in-one!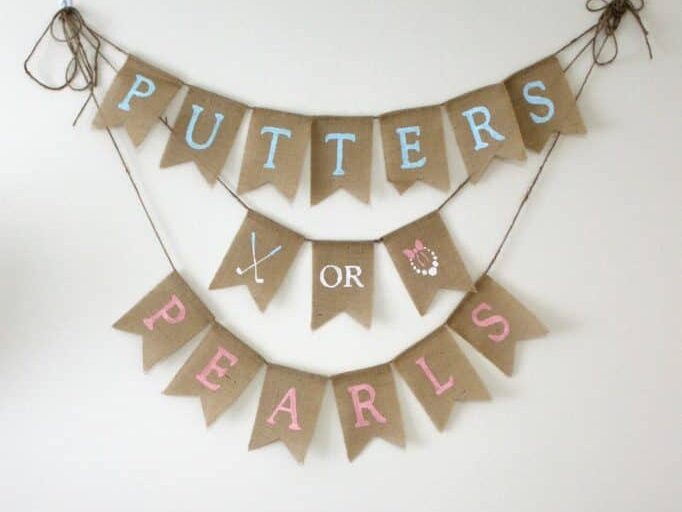 36. Basketball Player or Cheerleader? (Catch My Party): Will the bouncing baby be a basketball play or a cheerleader? Also, those basketball-shaped cake pops look delicious!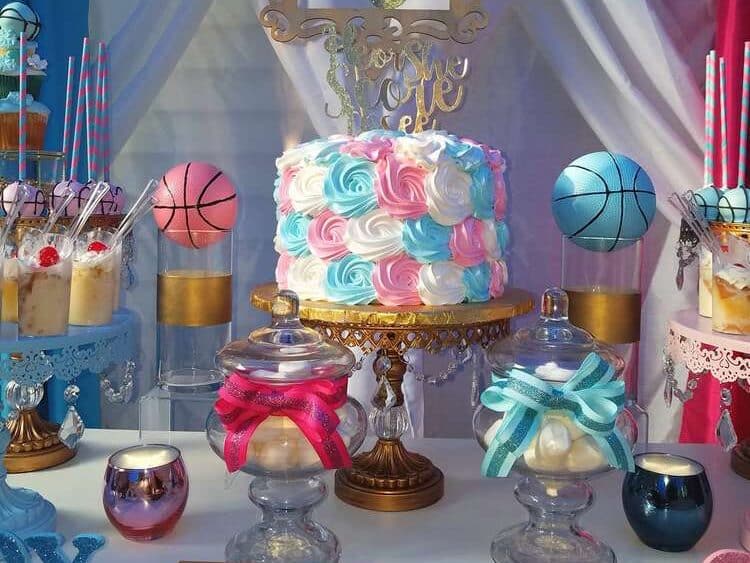 Gender Reveal: Holidays
37. Valentine's Gender Reveal (BrianaDai): Sugar cookies are a must-have for Valentine's Day, and these have the cutest sayings on them!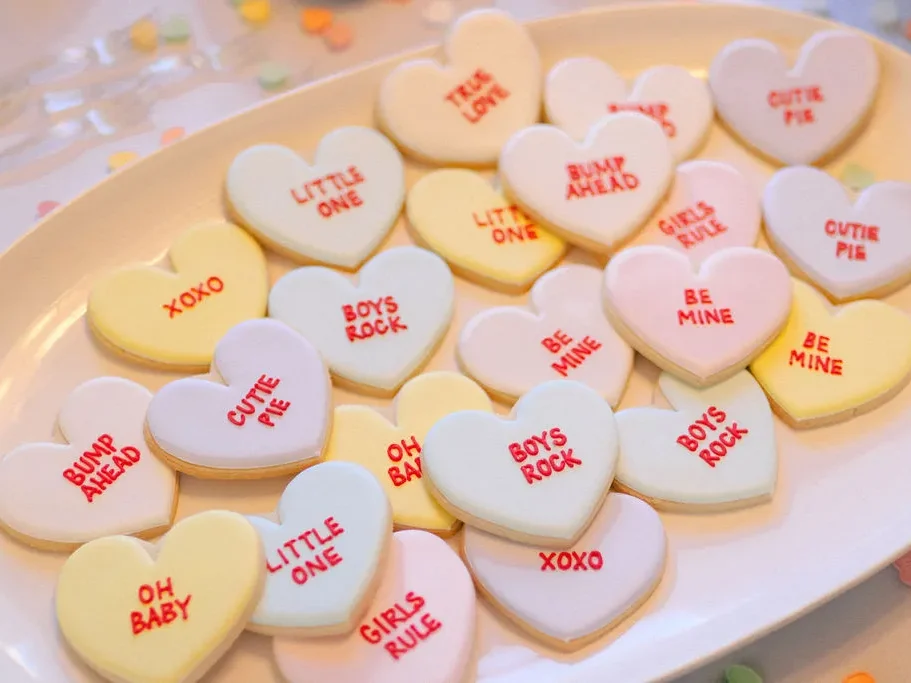 38. Easter (Best Family Party): Throw an Easter-themed party to let your loved ones know how egg-cited you are to be egg-specting!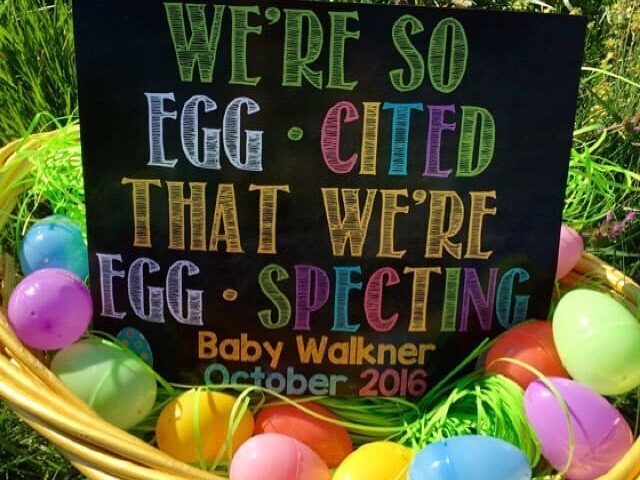 39. Baby, You're a Firework (Such Pretty Faces): We sure love a patriotic-themed party, and you can light off fireworks to reveal the gender for your guests! Will blue or pink sparks fly?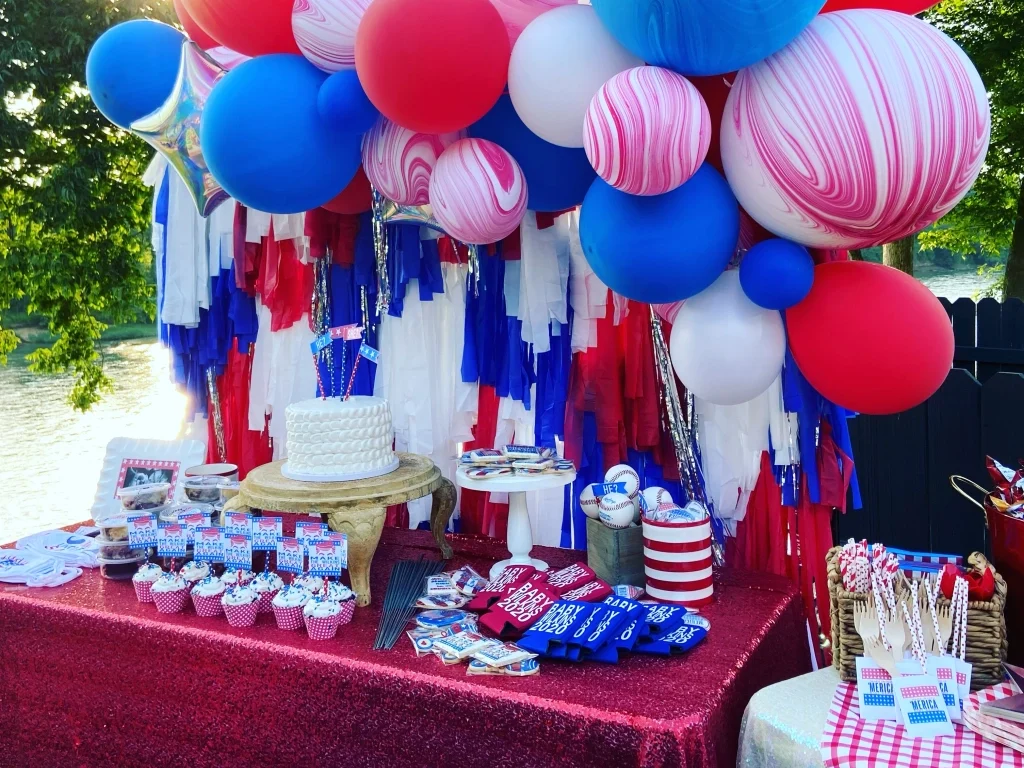 40. A Baby is Brewing (Catch My Party): We love this wickedly enchanting gender reveal idea! And just look at those pumpkin onesie cookies!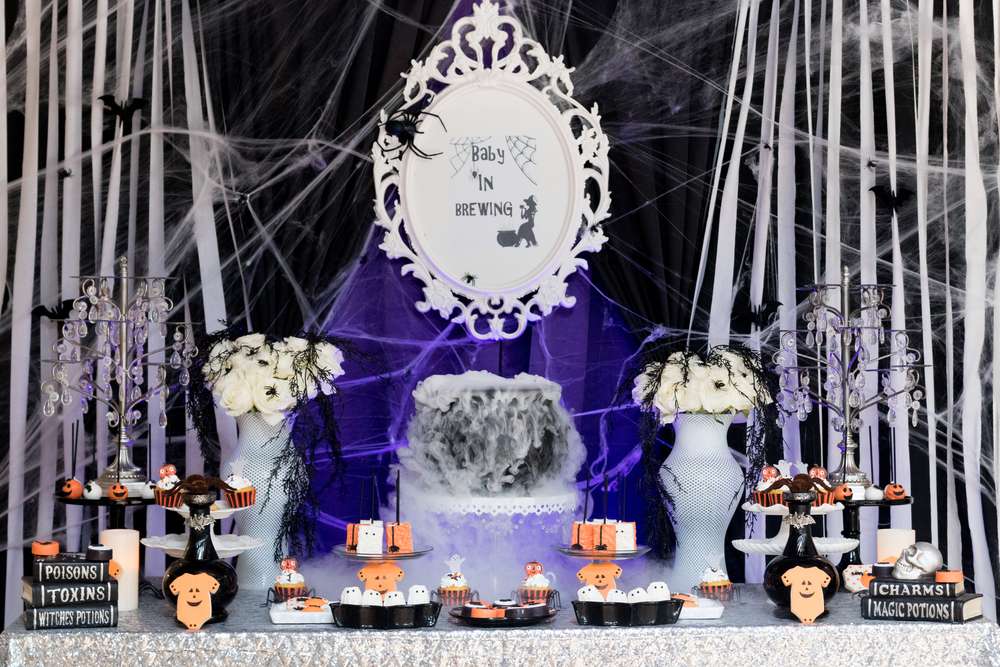 41. What's Baking? (Catch My Party): Maybe there is a baby gingerbread boy or girl in the oven instead of a bun! Look how festive and magical this reveal party is!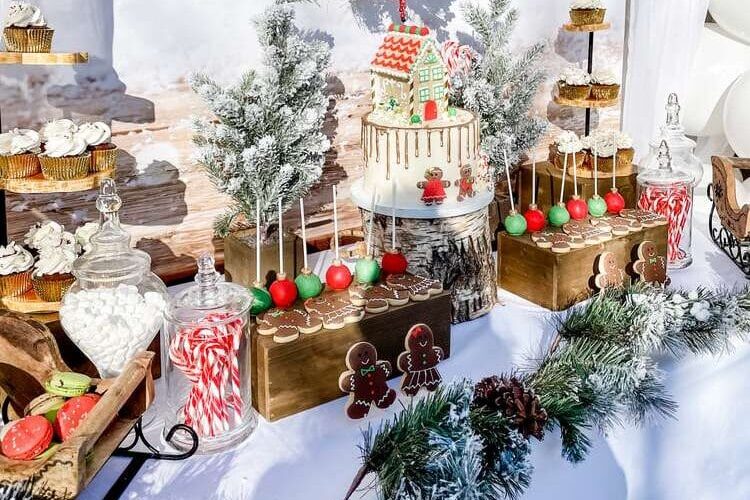 Gender Reveal Party Ideas: "Made for You"
42. Navy & Blush "He or She" Theme (Amazon): These navy and blush decorations have everything you need to pull off a beautiful party.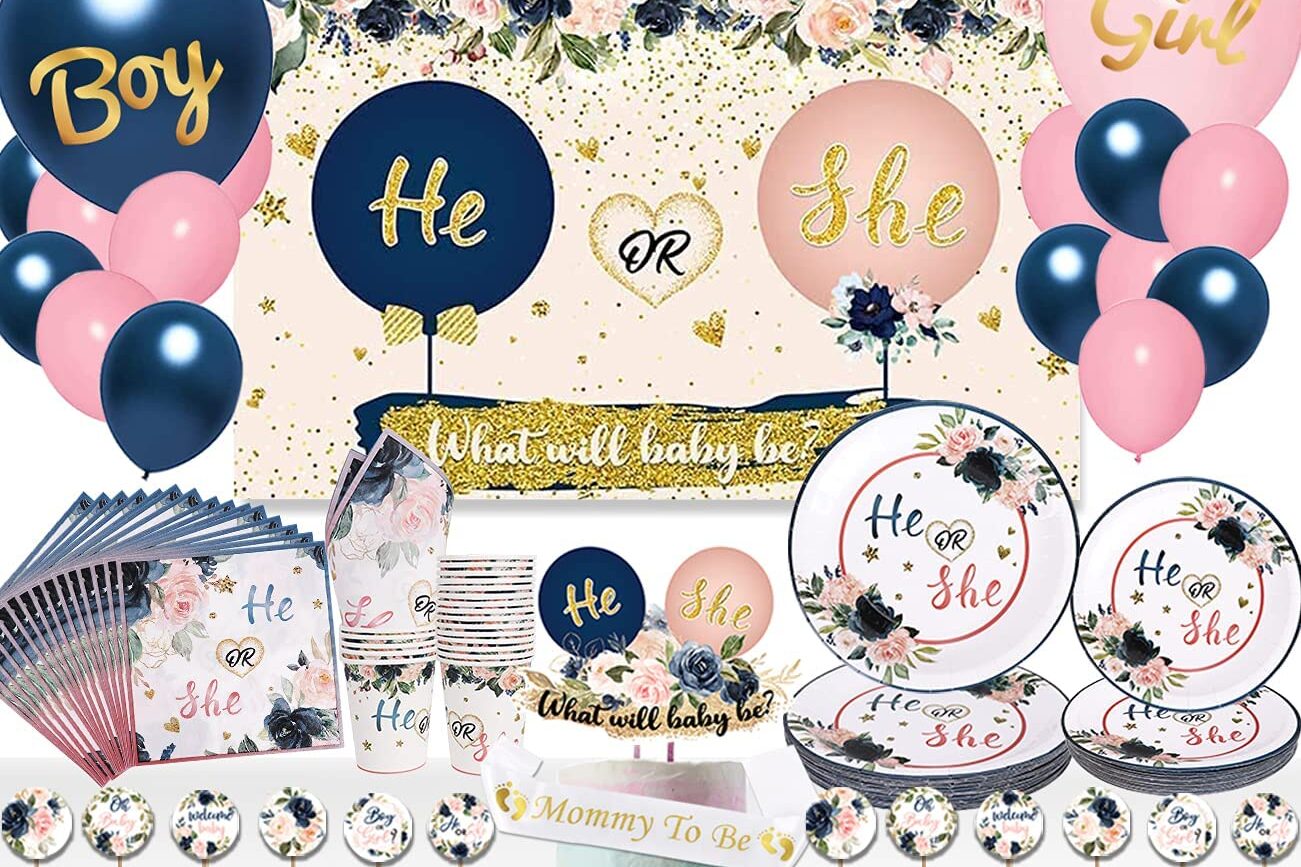 43. Woodland Creatures (Amazon): Aren't these critters so darling? This kit comes with balloons, a backdrop, dishes, and cutlery.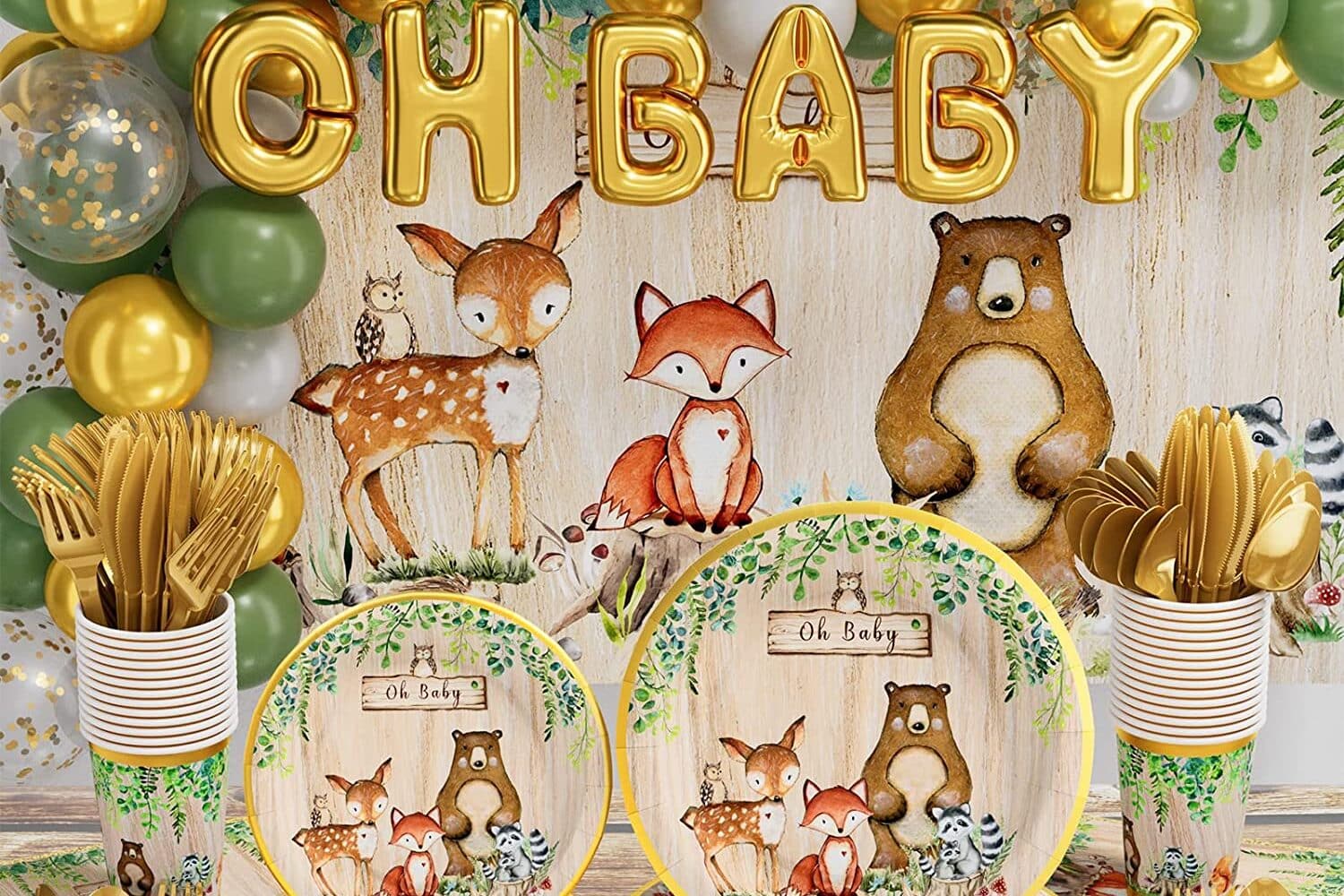 44. Girl or Boy (Amazon): Here's a kit with the classic pink and blue look!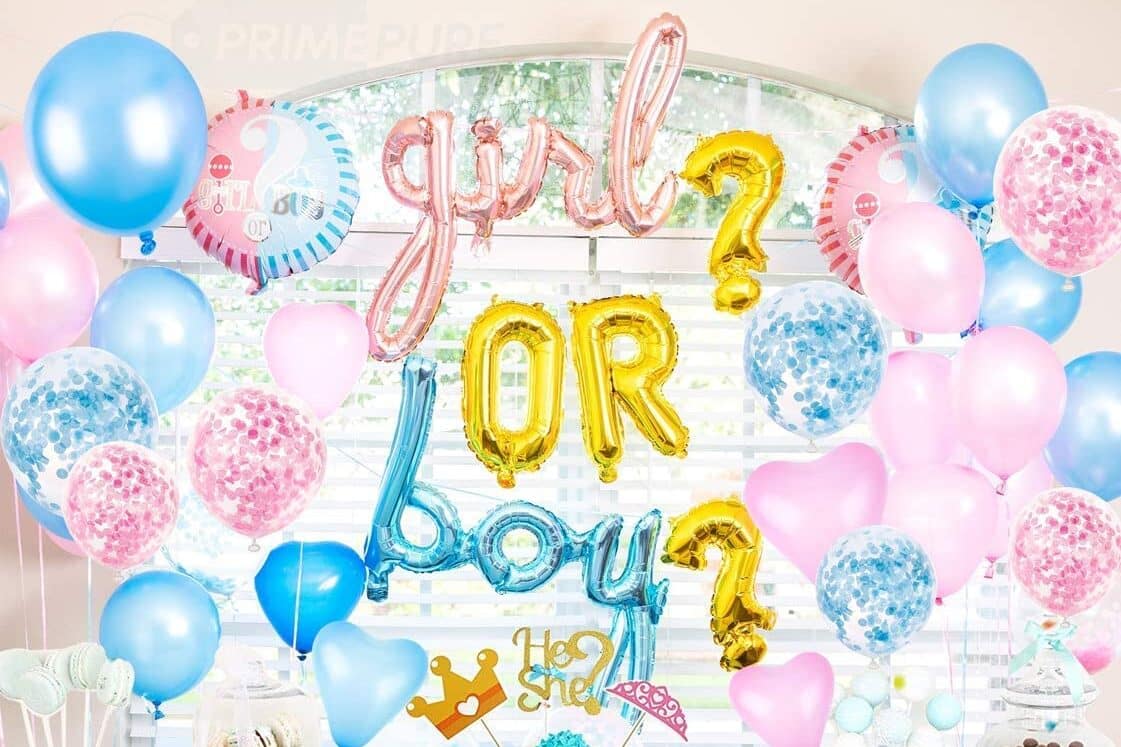 45. Safari (Amazon): This safari-themed kit comes with 85 balloons, a backdrop, palm leaves, and a tablecloth.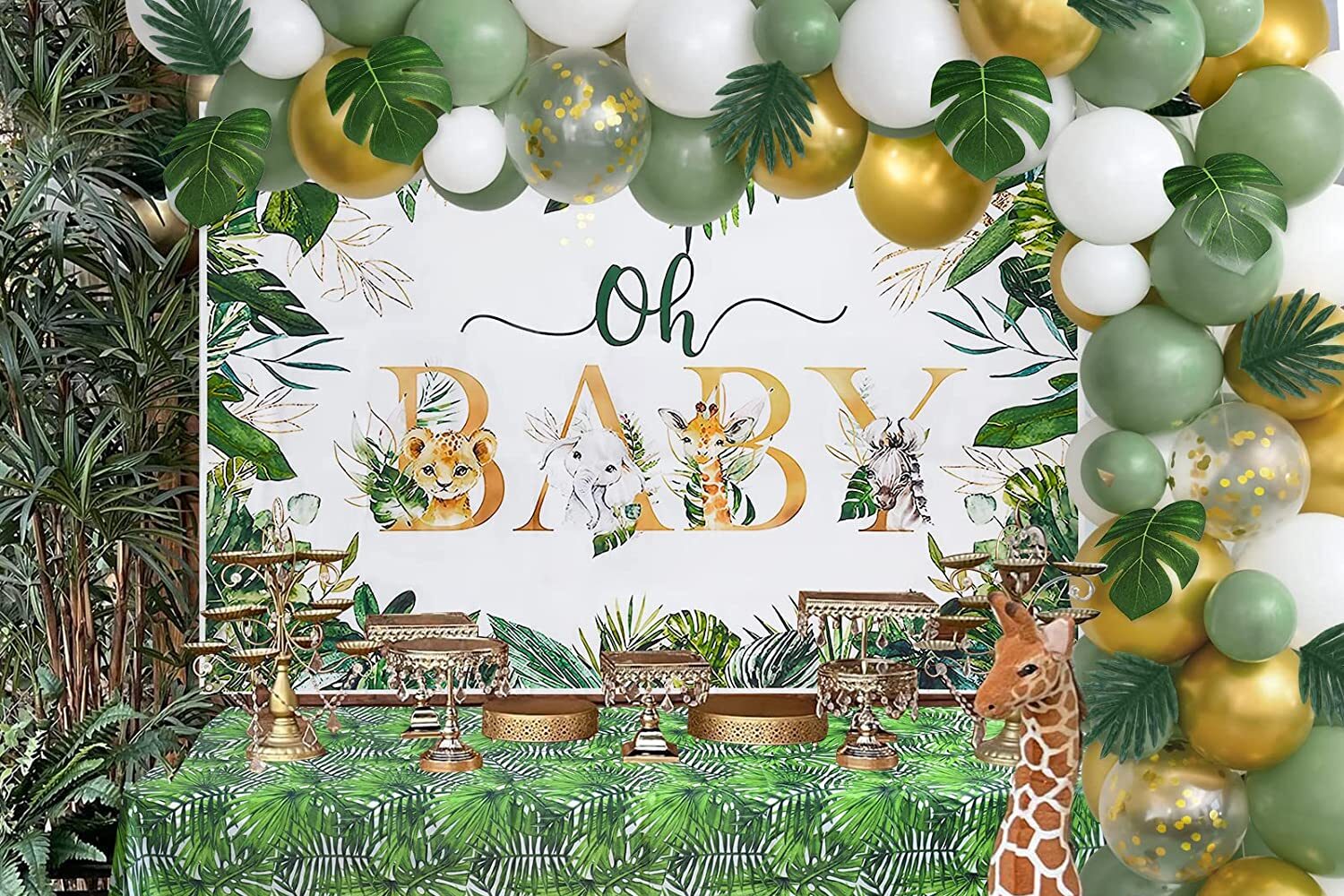 46. Guns or Glitter (Amazon): This kit includes a banner, cake topper, balloons, and more!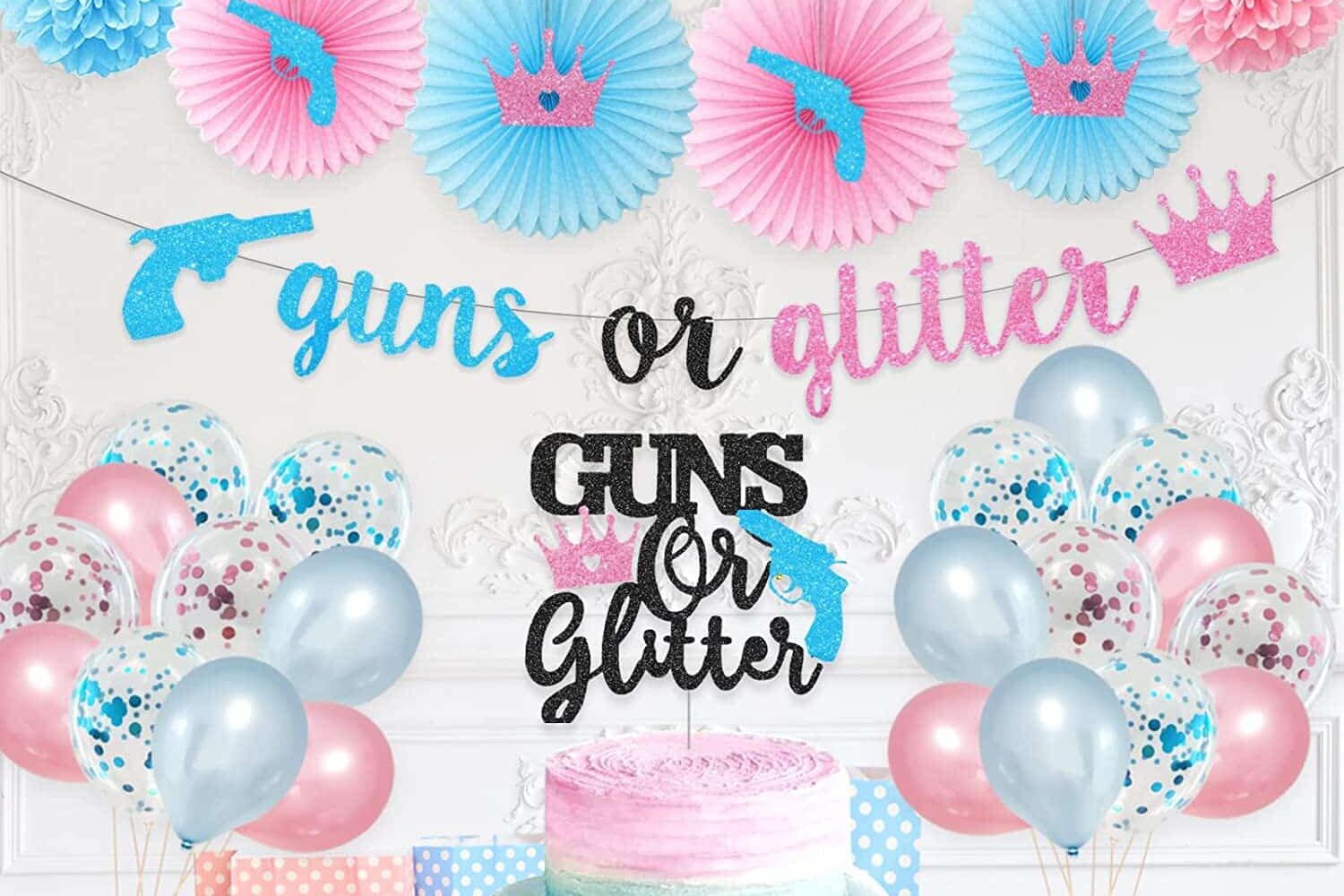 47. Metallic Girl or Boy (Amazon): We just love the tassel garland and metallic curtains in this kit! Check it out to see everything included!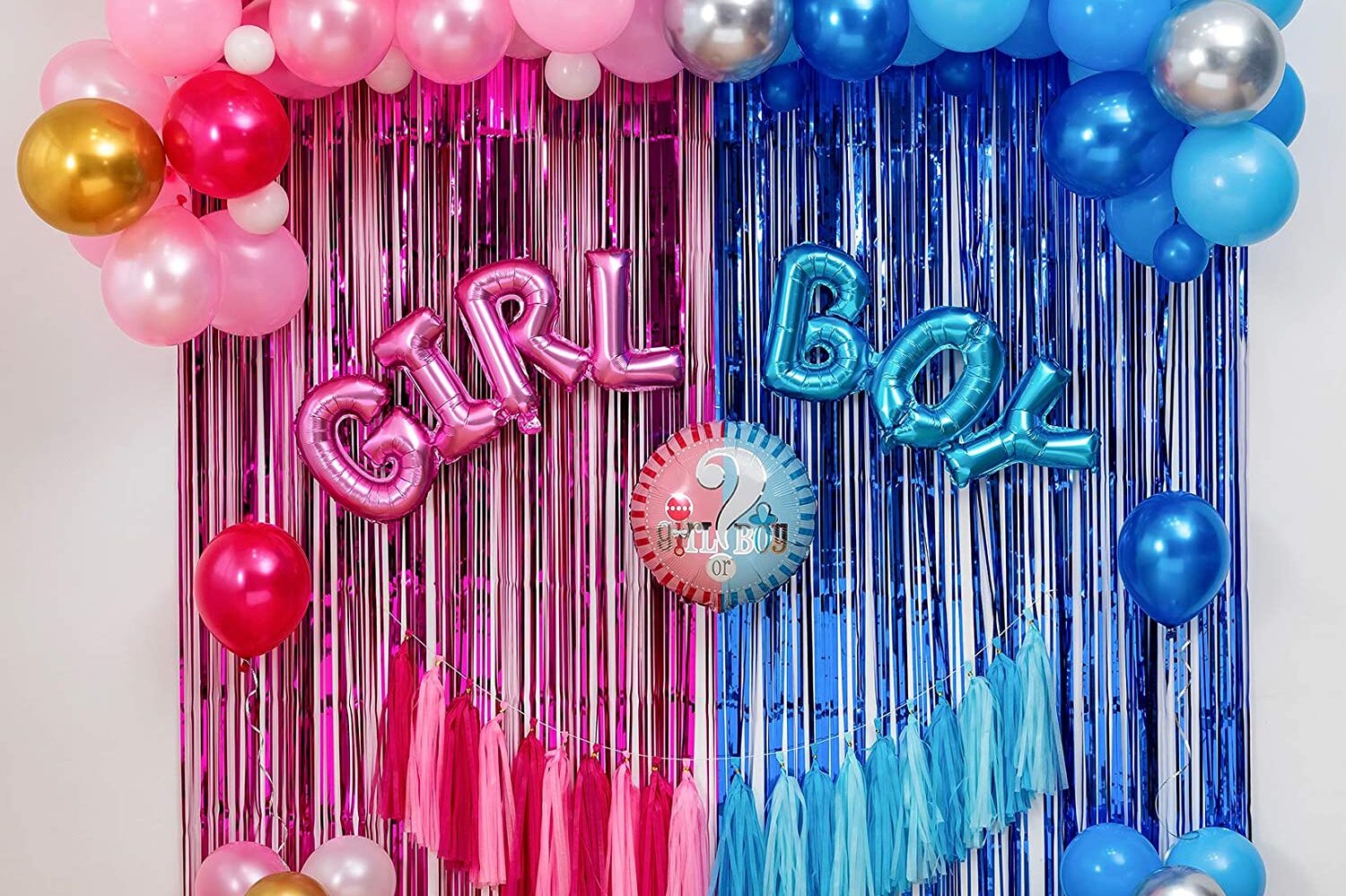 48. Lashes or Staches (Amazon): This would be so fun for a father with a 'stache! This kit has everything you need to pull off an amazing Lashes or Staches party!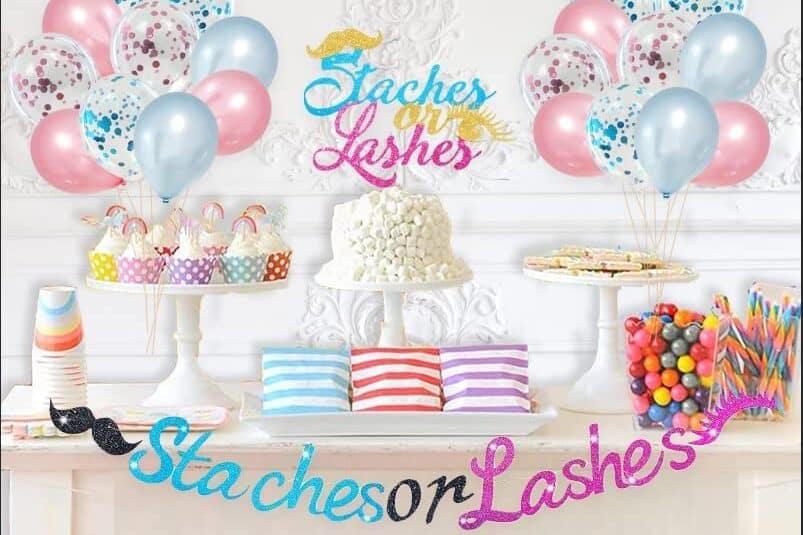 49. Green & Gold (Amazon): Look how classy this green and gold color palette is! The kit includes balloons, paper plates, napkins, cutlery, tablecloth and more!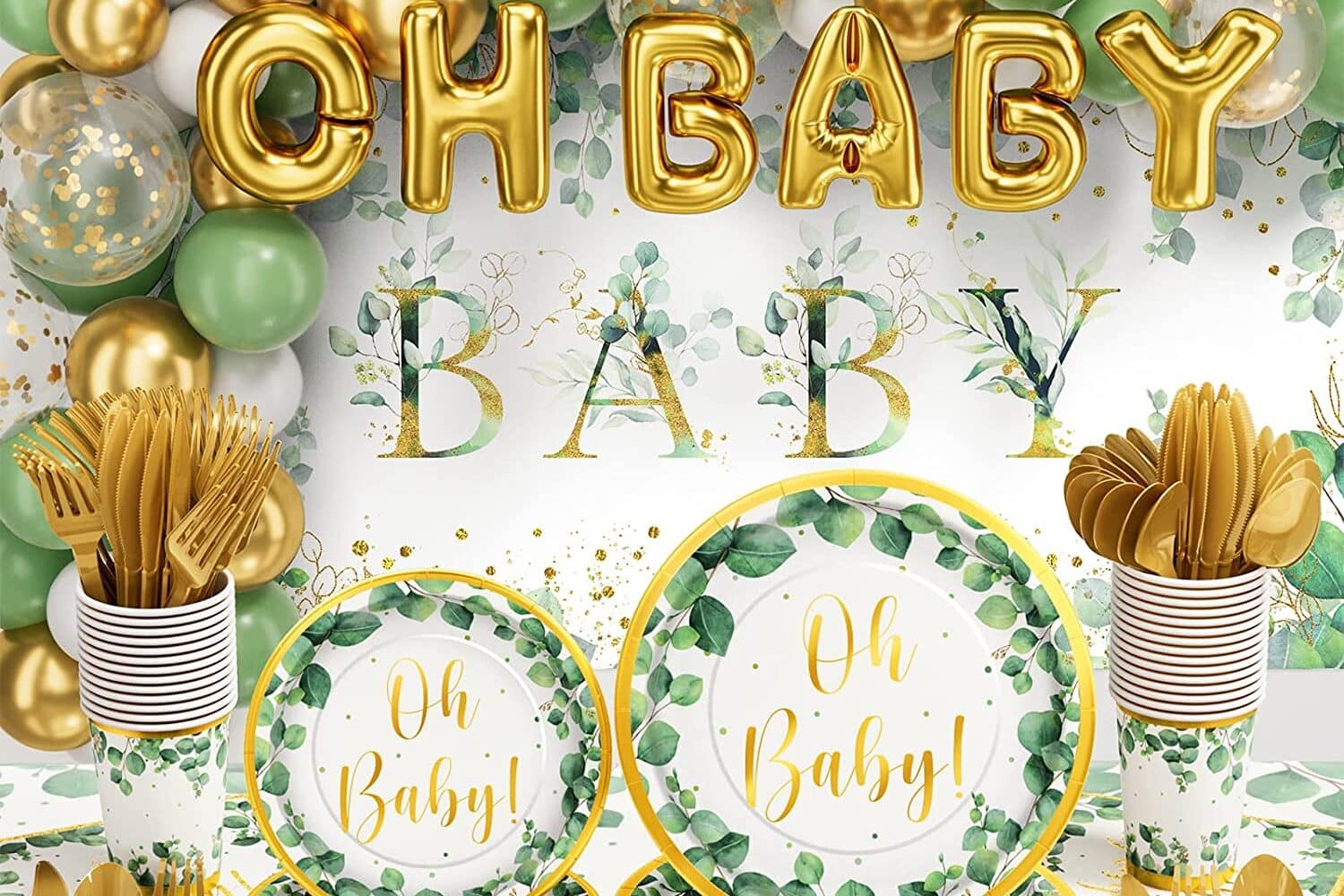 50. Mason Jars (Amazon): This rustic mason jar backdrop will be so charming for your gender reveal party!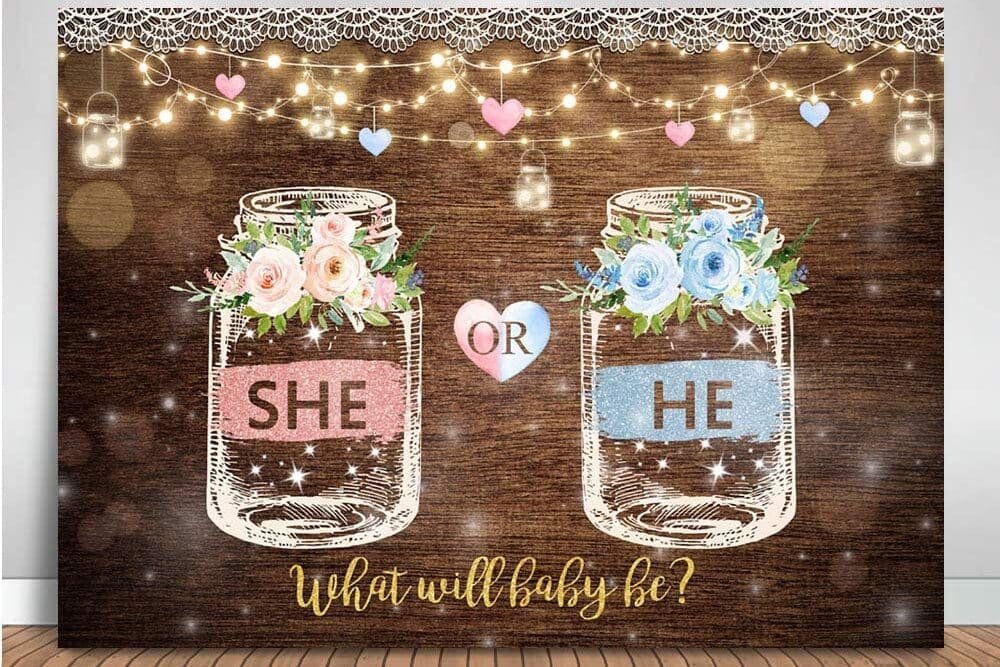 There you have it–50 amazing gender reveal party ideas! If you need more ideas for gender reveal party games, cakes, or photography, check out our list of 40 Ways to Surprise Friends and Family at a Gender Reveal! We are sure you will find the perfect idea or inspiration for your next gender reveal party!