Spoil Your Spouse For The Entire Week!
Shopping for your spouse for special occasions can be tough. What can you get them that they don't already have? My husband and I are really trying to focus on gifting each other experiences rather than things. We are really trying to pull our focus away from material items and more on things that will strengthen our relationship. This weeklong spoil your spouse surprise is exactly what I am talking about! Each day for seven days you pamper your spouse with an act of service or an activity that you do together. A perfect gift idea that will #1 Make your spouse feel loved #2 Give the gift of togetherness and #3 Last all week long! If you're looking for ideas for how to pamper your wife or pamper your husband, look no further! We've got you covered right here.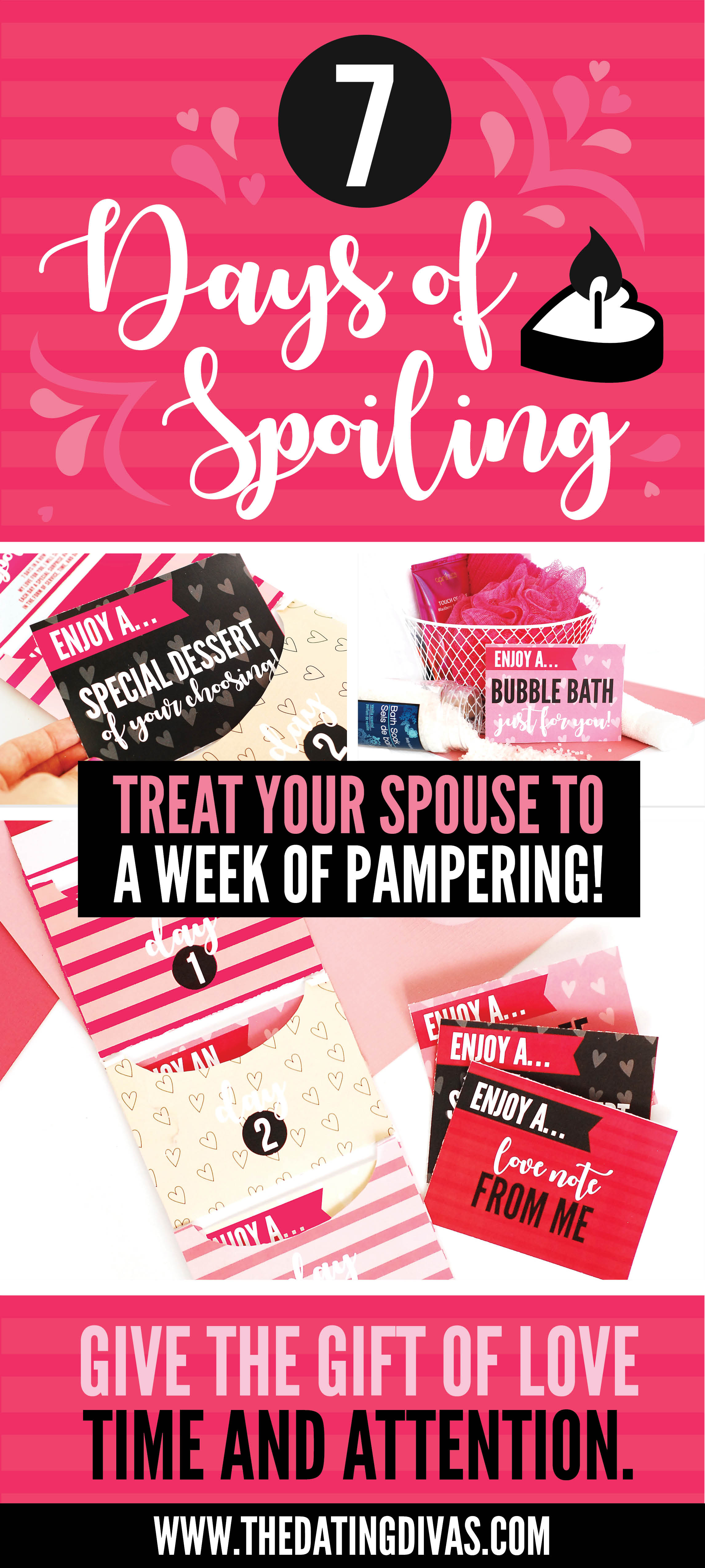 This Seven Days of Spoiling printable pack will give you everything that you need to treat your spouse to a week full of service, spoiling, and sexy surprises! For seven days you will spoil your spouse with pampering, gifts of time, love, and attention from you! All of these amazing daily surprises are housed in a unique envelope pocket countdown designed by our talented Carisa from Messes to Memories. Every day your spouse can peek in the envelope for a new surprise all week long! Think of it as seven days of dating ALL over again, when you are learning how to pamper your wife or pamper your husband so you can get that SPARK back in your relationship!
Here is everything included in the kit:
A Unique Envelope Pocket Countdown
Activity Cards for How To Pamper Your Spouse
Other Suggestions for How To Pamper Your Wife or Husband From Our Site
Digital Anticipation Texts (one of our FAVORITE ways to pamper your spouse!)
7 Days of Spoiling Envelopes

Display your weeklong gift of surprises in this unique envelope pocket countdown. Seven different printable envelopes are linked together to form little pockets where you can place the surprise card inside. Learning how to pamper your wife or husband never got easier, folks! We've done all the work for you!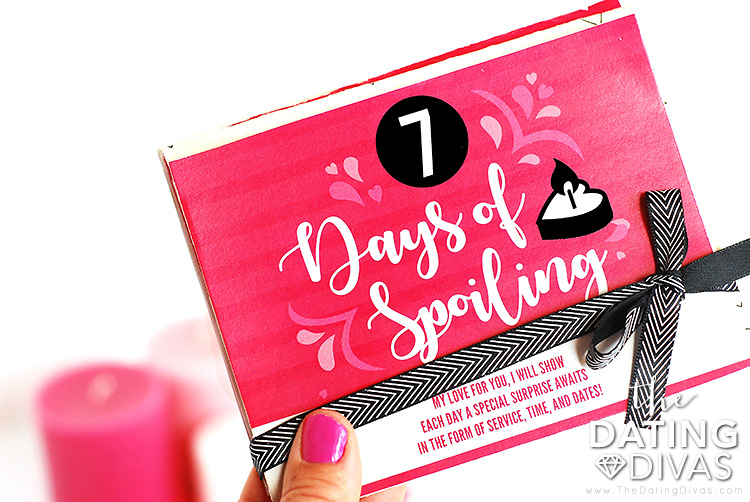 When all put together, the envelopes fold up accordion-style for the perfect compact gift! A card with a poem sits right on top explaining how the week will work. When your spouse opens the card, an envelope train unfolds!
Spoil Your Spouse Activity Cards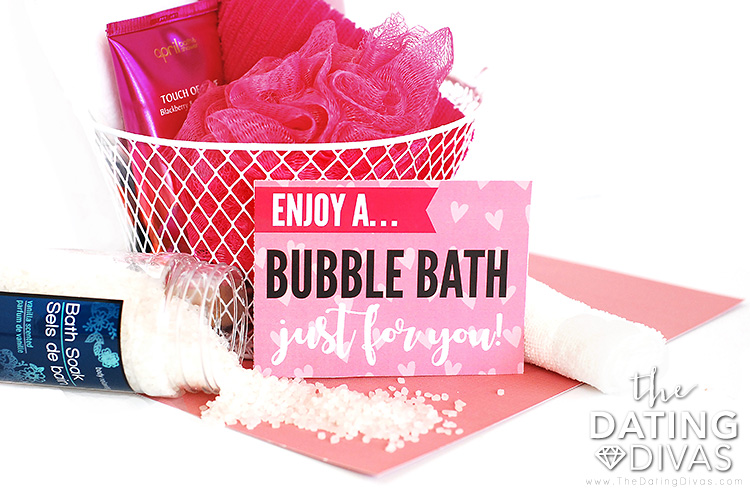 When selecting the daily activities for the week, you can customize your 7 Days of Spoiling your spouse with the activities that your spouse will most appreciate! We have twenty different activity cards to choose from, or you can use the blank activity cards to create your own! The activity cards include ideas for how to pamper your wife or pamper your husband, service you can perform and, of course, a few sexy activities!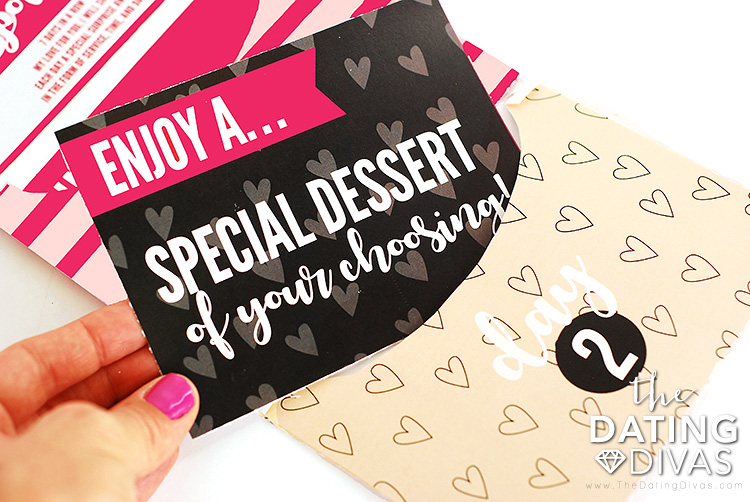 In selecting activities for this special week, you can choose the activities yourself (for a total surprise!) OR you can ensure that you can spoil your spouse in exactly the way they want by letting them select their seven most preferred options from the activity cards!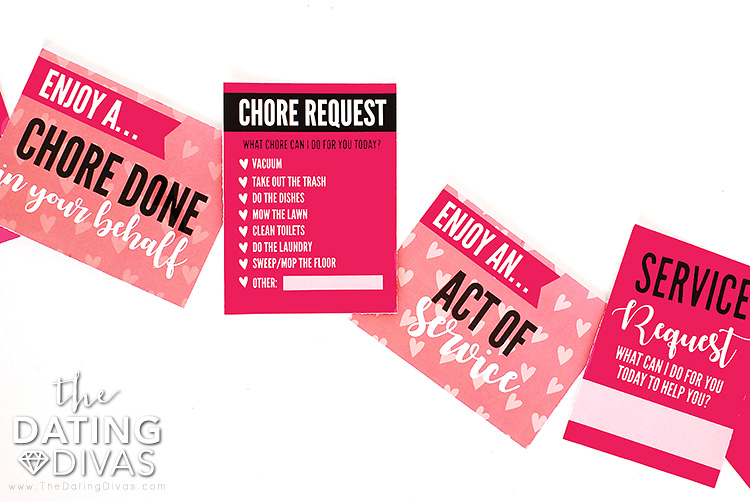 Also, several of the cards even come with additional printables for personalizing the activity choice even more! This adds an extra touch of personalization to your pampering!
Other Suggestions For How To Pamper Your Wife or Pamper Your Husband
After the daily activities have been chosen, we have even more help for you. To help you plan the perfect week of surprises, we have included links to some or favorite posts on our site to enhance the activity cards. Planning a breakfast in bed? We have links to posts with ideas and printables that you could include. Did they request a relaxing massage? We have ideas and printables for that too! Date night ideas and sexy bedroom games—you KNOW we have you covered there!
Digital Anticipation Texts To Spoil Your Spouse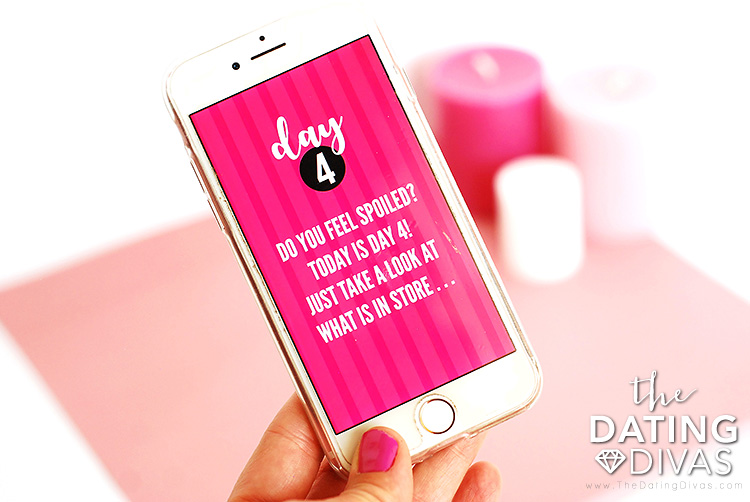 This might be my very favorite part of this whole weeklong experience. Every day you send your spouse a digital text message (included in this pack) that gives a poem about what is in store for them that day. Then, you follow up with a picture text clue of what they can expect! By the end of the week, you will LOVE to pamper your husband and you will no longer be wonder how to pamper your wife… it's all right here!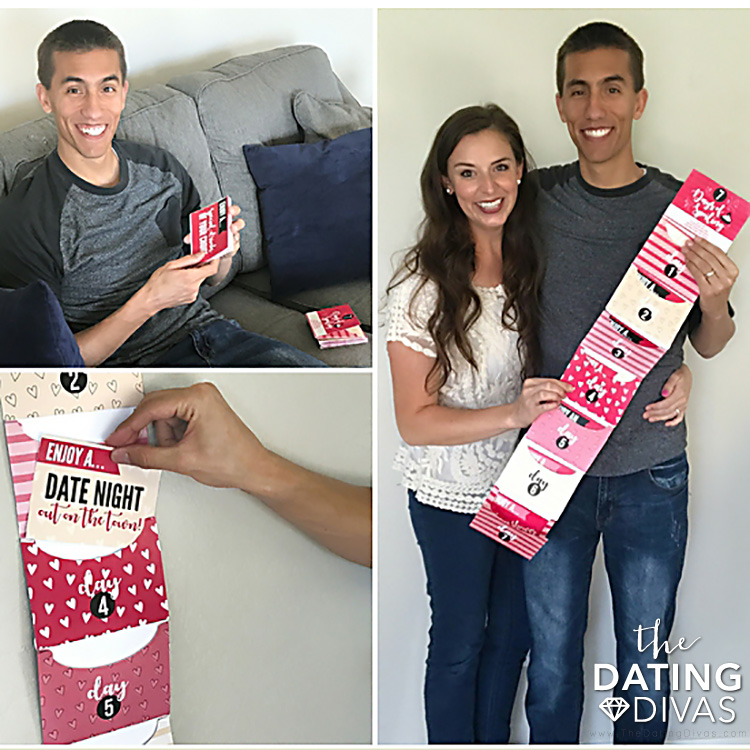 Can I just tell you… my husband absolutely LOVED this! When I gave it to him, I wrapped up the envelope countdown with ribbon and kept the activity cards separate. I let him choose from the cards how he most wanted to be pampered. He loved deciding what he would get and which day. And, I was surprised when the things he chose were not what I thought he would! For example, a pedicure? Really? Okay. I didn't even think that was something he would enjoy. Glad I let him choose! Now that he has chosen, I have tucked it away and the week leading up to Valentine's Day I am going to pull it out. Currently, he keeps asking – when do I get that special week? Anticipation is always fun!
Here is a little recap of what I totally LOVE about our 7 Days of Spoiling Kit:
Celebrating over 7 days extends the gift even longer!

Your spouse can customize the week and choose the activities for each day so you KNOW they are getting exactly what they want.

You can hang the envelope pocket countdown on display or you can fold it up and tuck it away.

This is something that can be done multiple times. You create the envelope pocket countdown once and then just switch out the activity cards. Maybe this could be a birthday week tradition or

a Valentine's week staple. Hey, maybe they will even do this service for YOU some time!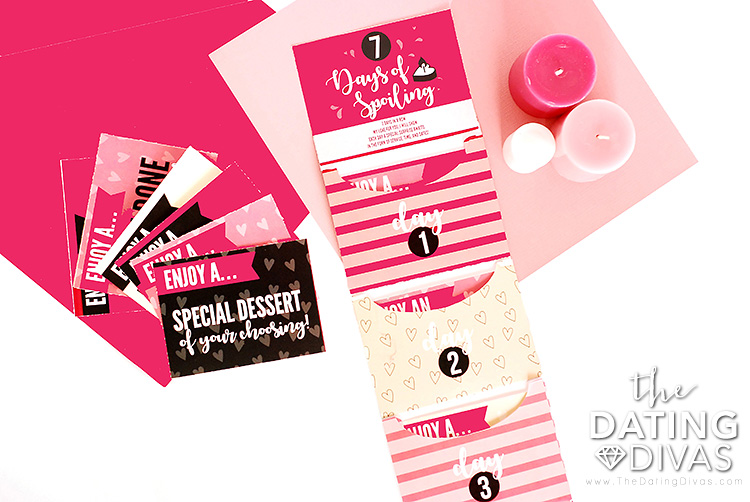 So, are you ready to spoil YOUR spouse? Are you excited to give the gift of time and service in a fun and unique way?
You can get your
7 Days of Spoiling Kit
for just
$7.00!



SaveSave
SaveSave
SaveSave
SaveSave
SaveSave
SaveSaveSaveSaveSaveSave
SaveSave
SaveSaveSaveSave
SaveSave