Well, we are officially well into Fall and on our way to Winter. So I decided to give you something a little unexpected. A post about your feet! True, in the Fall/Winter we are usually wearing boots and so our feet are covered up, but guess who still sees them? Your HUSBAND! I bet he would LOVE if you kept your pretty pedicure all year long! So I am going to give you five easy steps to PRETTY FEET! You can repeat these once a week to keep your feet pretty and soft, and that way you will have nice toes and feet without breaking the bank!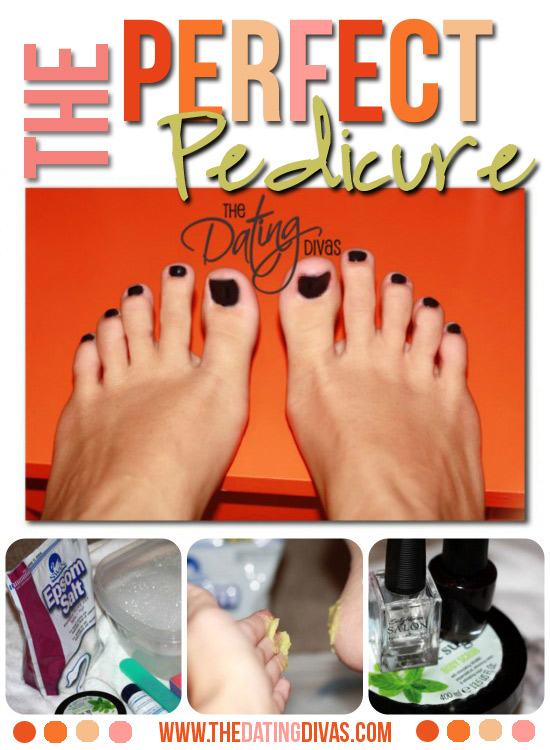 Disclaimer: This post contains affiliate links. To learn more about 'em, click here.
This is the part where you use a little olive or cuticle oil, and gently push back your cuticles. Then clip your nail STRAIGHT ACROSS. I emphasize that because it is the best way to cut your toe nails and avoid getting any ingrown toe nails. Make sure not to cut them too short either. Then file to make sure everything is even…but make sure to file in one direction horizontally across the tops.
Fill a basin with warm water and add at least a cup of
Epsom salt
. Epsom salt is amazing! It helps reduce stress and relieves muscle and joint pain. It also softens skin. So USE IT! Stick your feet in and let them soak for about 10 minutes.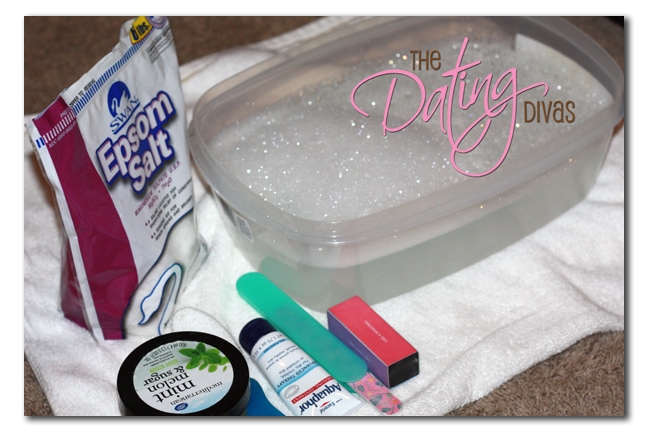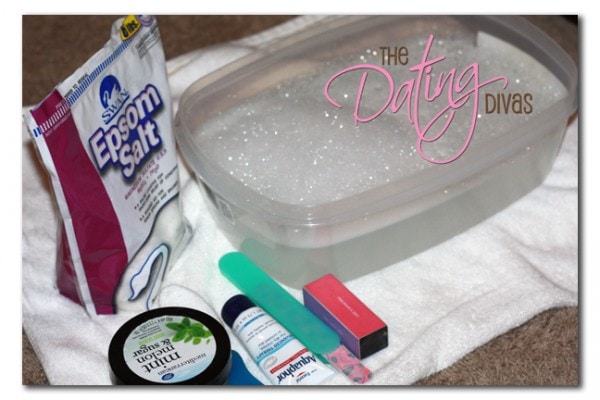 Take one foot out at a time, and use a gentle exfoliating scrub. I like my
Mint Melon & Sugar scrub
 from… guess where??
Target
! Scrub the bottoms of your heels because HELLO, isn't that where our feet take a beating. Then take your file and smooth your heels going with the grain of your foot. This will keep your feet smoother.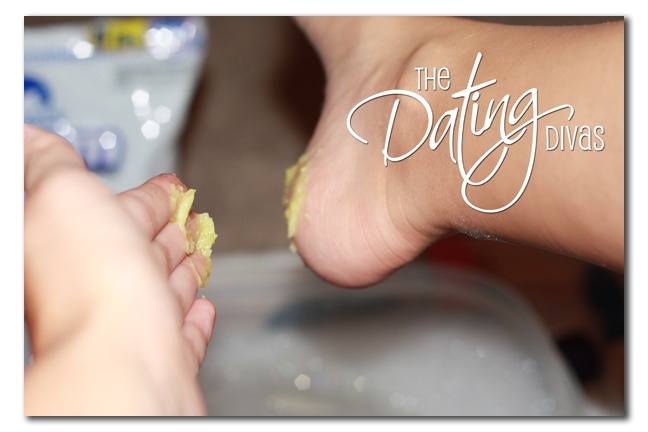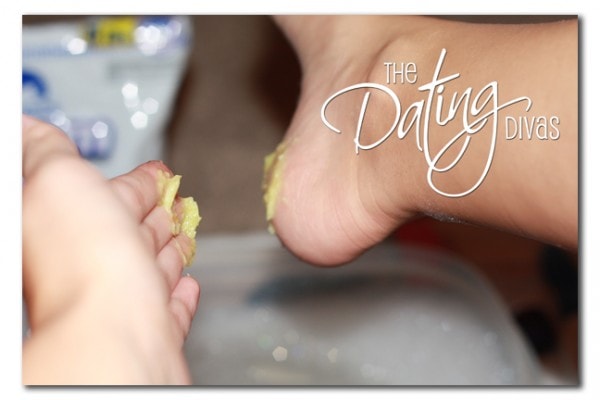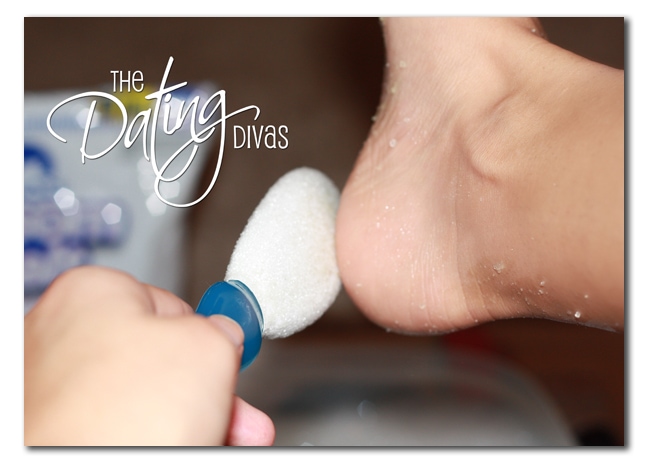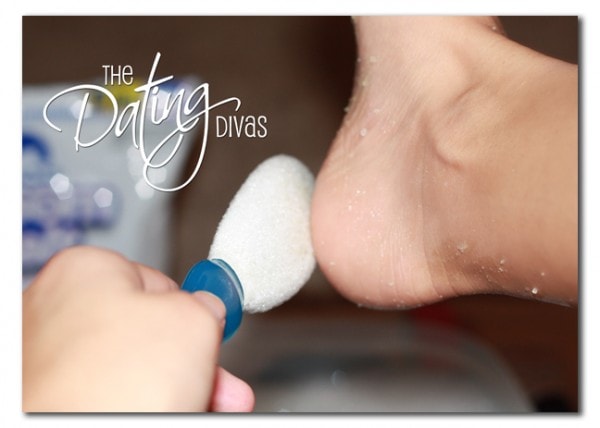 This is the hard part. The first thing is make sure your nails are clean and dry. Start by painting a strip right down the middle of your big toe nail vertically. Then another on either side until your whole nail is covered. This will just be the first coat so don't worry if it doesn't look perfect. On all of your other little toe nails paint a thin layer horizontally. Now paint the toes on your other foot while the first nails dry. After you finish the second foot apply a second layer to all your toenails the same way that you started. Then the second coat dry, and then apply a think layer to just the top half of your nail. This a GREAT little TRICK to keep the top part of your nails from chipping as fast. After you let all your nails dry for about 20 min. Apply your clear top coat, and let that dry.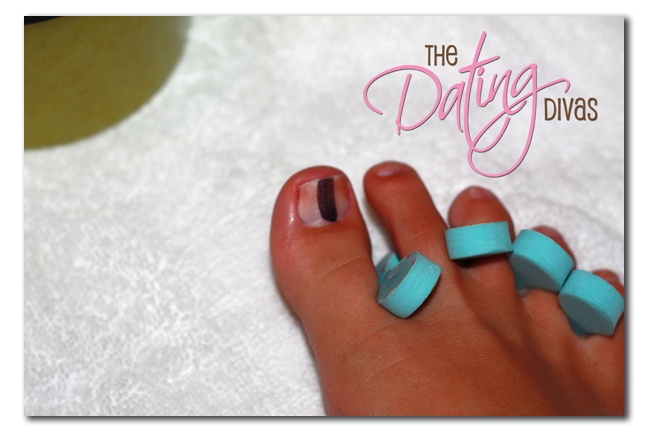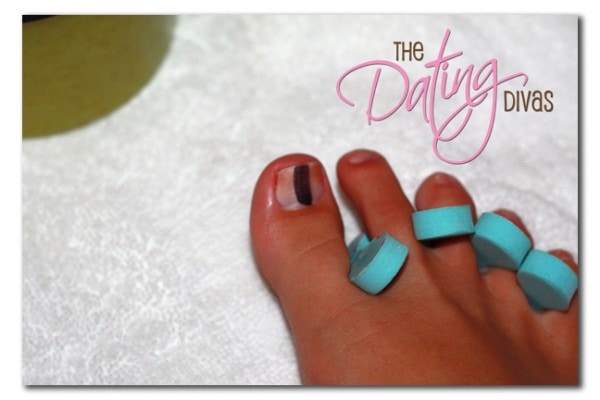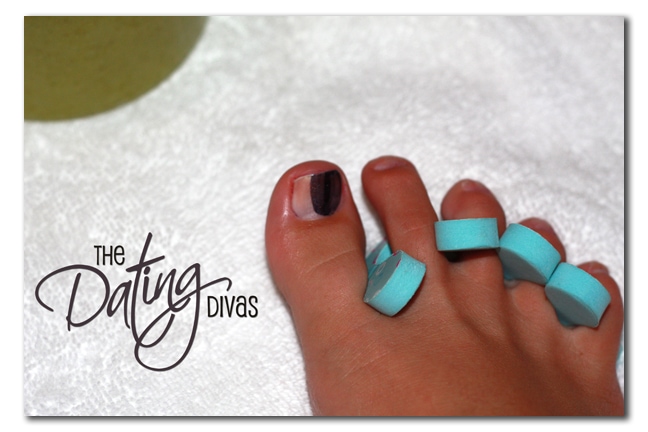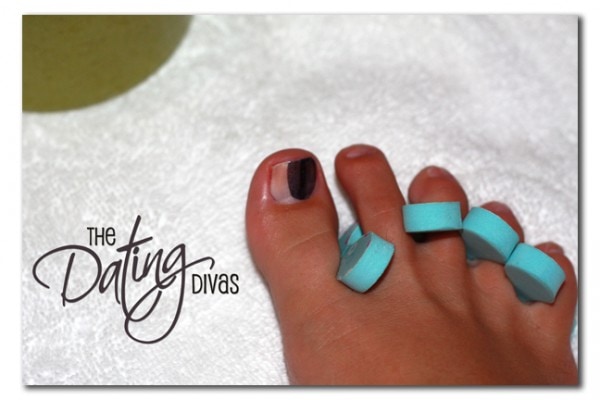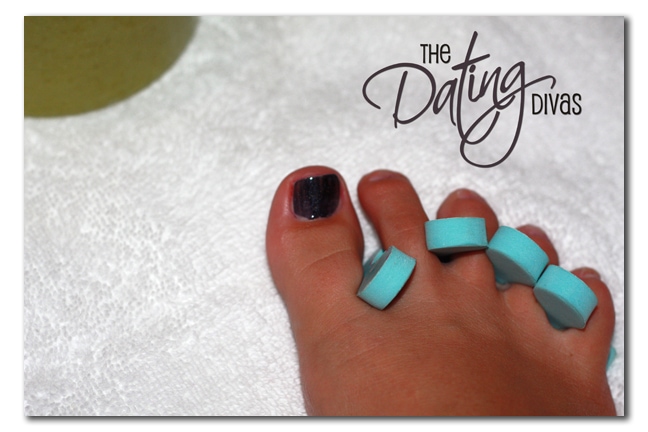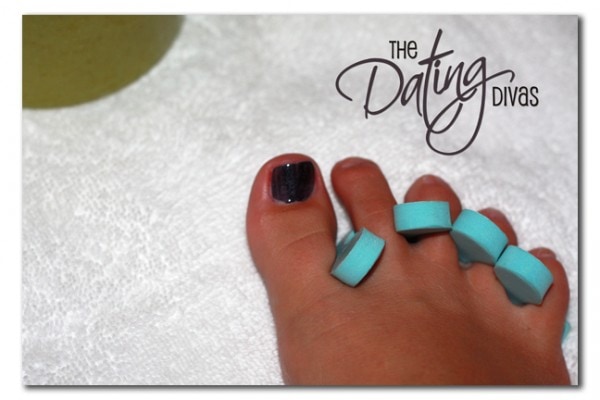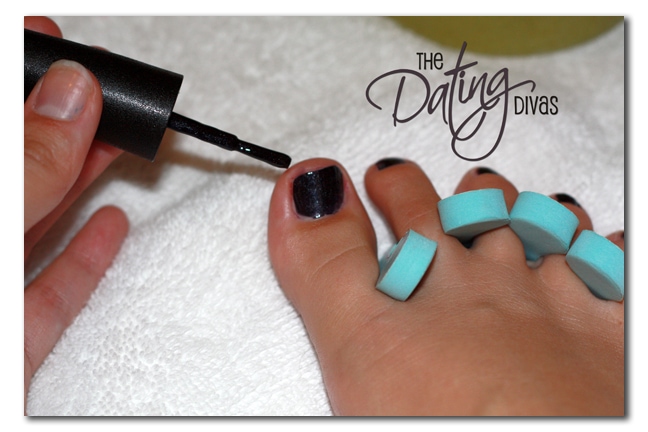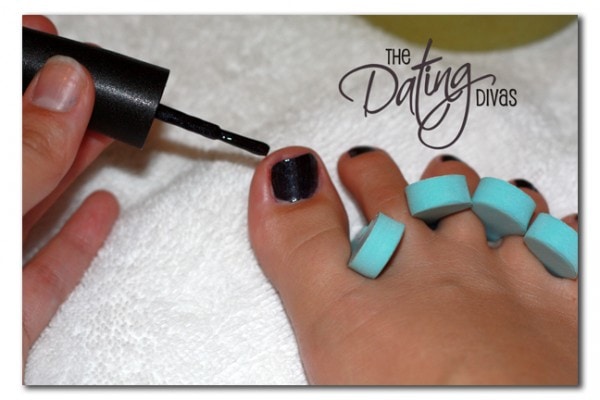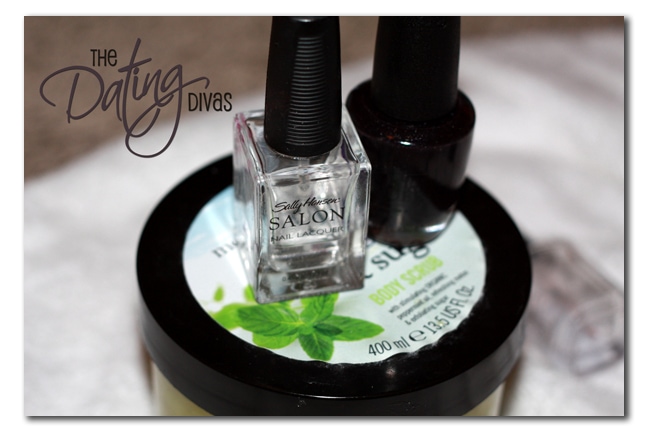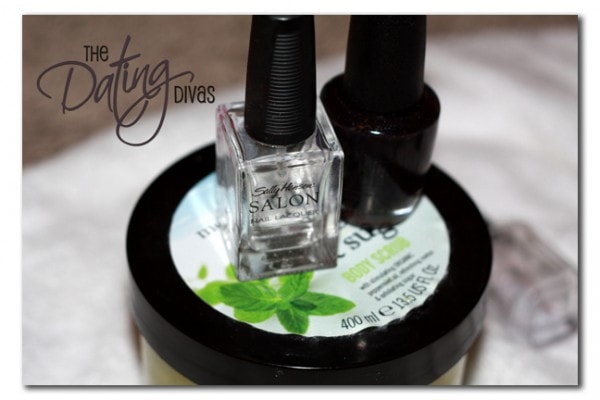 The last step is to apply a heavy lotion or healing cream to your heels. I like
Aquaphor
but anything like that will work. Apply a pretty thick layer and put on COTTON socks. Cotton socks will help you absorb the lotion even more. Now go get some
BEAUTY SLEEP
! When you wake up, you will have super soft, super pretty feet, and heels. The only thing you will have to do is touch up your polish a little when it chips, but your AT HOME PEDI should last about 2 weeks. Try to do the lotion and sock trick at least twice a week though. Just to keep those heels soft. This way when Summer comes around again, it will be a lot less work for you to get your feet "sandal ready". Plus as girls, we sometimes get the urge to wear peep toe heels to special events like…a Christmas Party!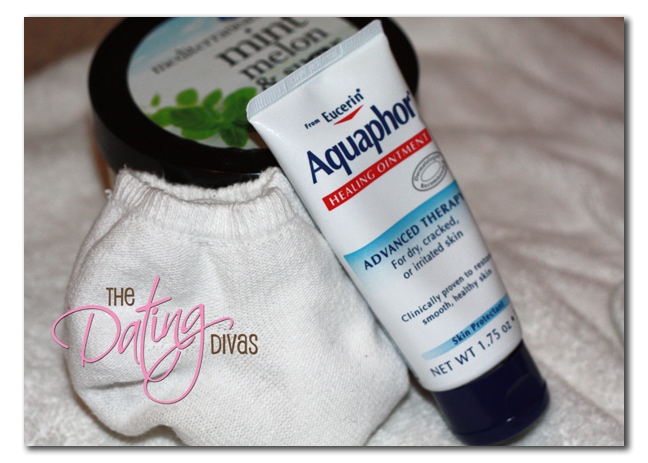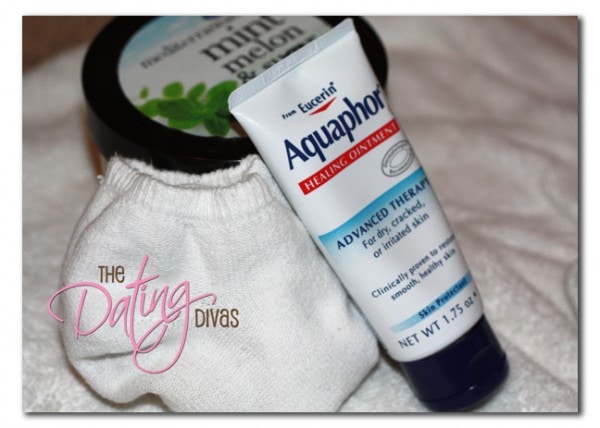 That's it!  Five steps to beautiful, perfect feet! My husband always notices my feet, NO he doesn't like all feet he just thinks mine are cute. So it has always been important for me to keep them pretty. How your feet look says a lot about how well you take care of yourself. SO give yourself this quick and easy at home PEDI tonight! Your husband will be even more likely to give you that FOOT RUB!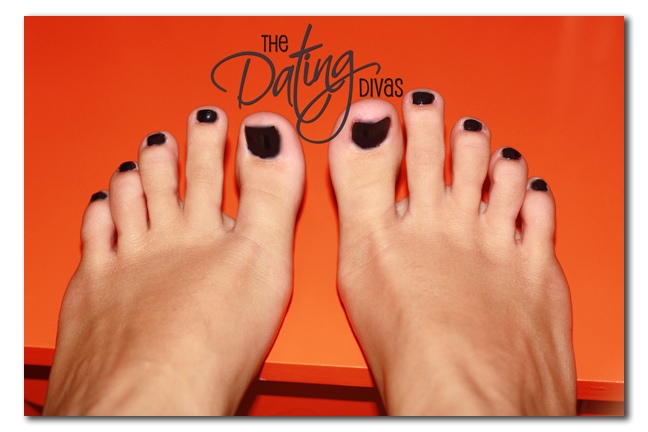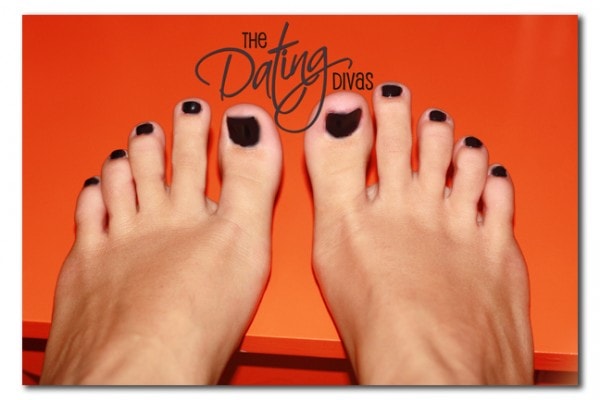 PS. My nail color is O.P.I. Light My Sapphire. If you haven't noticed, I like O.P.I.  a lot! BTW my husband totally commented on my CUTE SOFT FEET after I painted them. It works GIRLS, your hubby will notice, and he'll also notice that you saved some money!