Bike Decorations Perfect for Your July 4th Bike Parade
If your neighborhood is hosting a 4th of July bike parade this year, we've got the most festive bike decorations for you! We think bike decorations are a great way to amp up the parade!
Not sure if your neighborhood is hosting a parade? Well, why not get the ball rolling yourself! We even have a darling invitation that makes the planning easy peasy!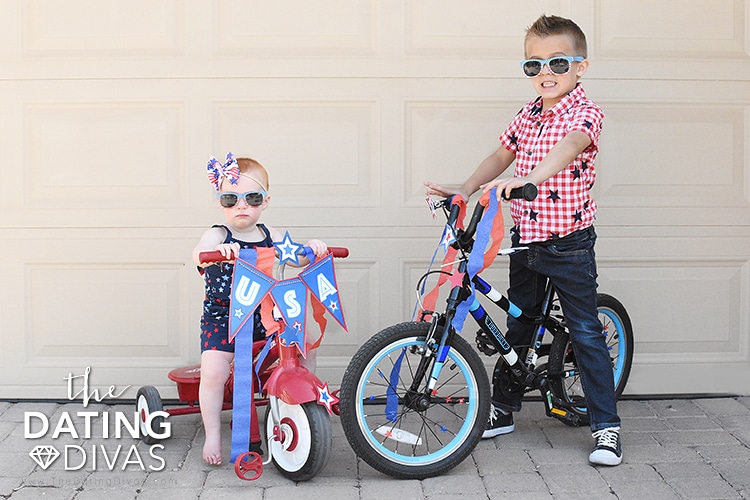 Disclaimer: This post contains affiliate links. To learn more about 'em, click here.
Table of Contents
Printable Bike Decorations
We have you completely covered when it comes to the decorations for your bike parade! Let's take a look at the FREE printables and how to use them, and then we'll jump into more bike decorating ideas!
Your FREE printable pack (linked below) includes:
One adorable USA banner
Two easy-to-make pinwheels
Three neighbor bike parade invitations
& seven festive stars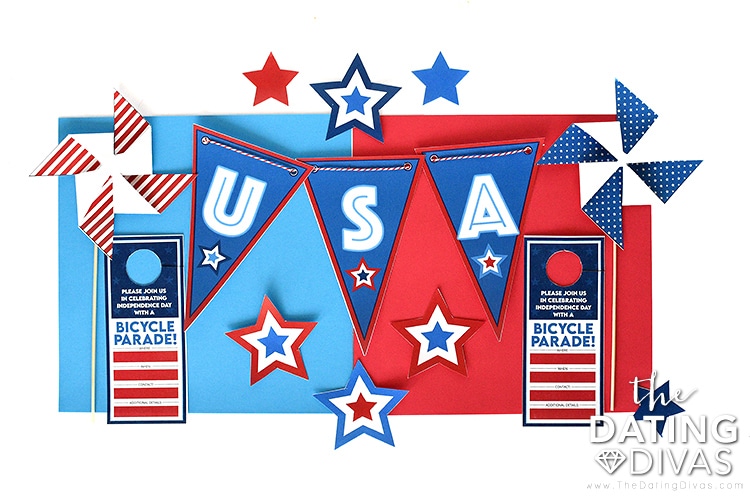 1. Bike Parade Invite
We can't even with this cute invitation! There are three invitations on one page for convenient printing, but print as many as you need to include everyone in your neighborhood!
There are blank spaces for the WHERE, WHEN, CONTACT, and ADDITIONAL DETAILS. You'll also have the option to cut out the hole at the top of the page so the invitations can be hung on a door handle! Easy, right?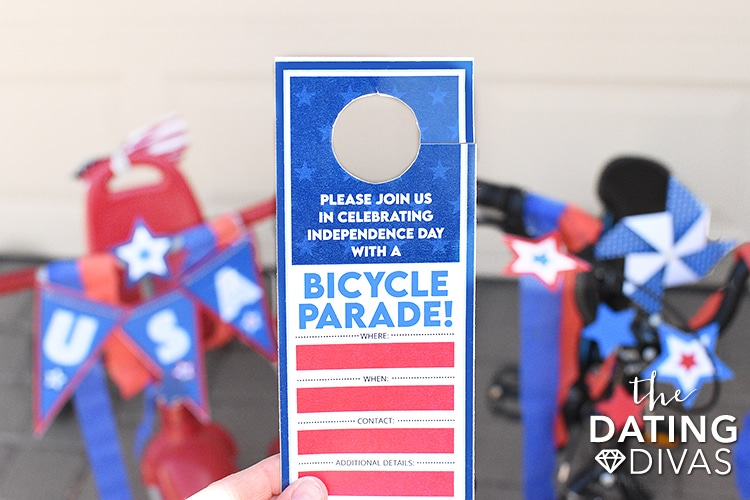 2. Easy-to-Make Pinwheels
Now for the pinwheels! Both are super easy to assemble. You will definitely need brads for the center of each pinwheel, but as for using them, you have tons of options! Tape them onto a bike or wagon, attach paper straws so the children can hold them, or make a banner of pinwheels with twine!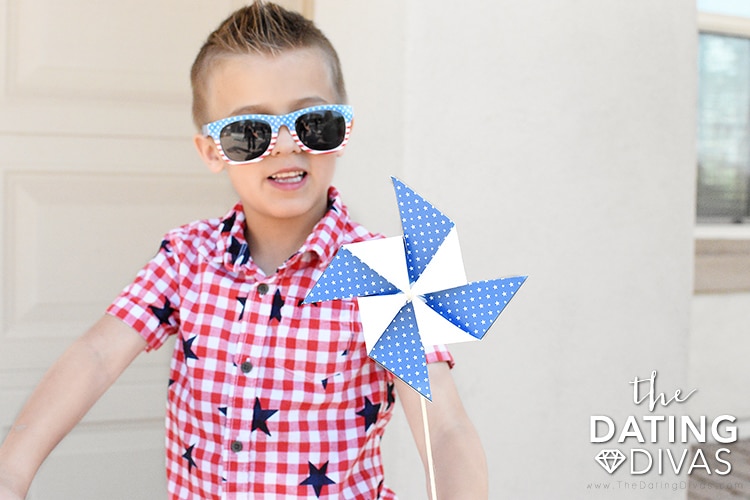 3. Patriotic Banner & Stars
Lastly, check out this patriotic banner and red, white, and blue decorative stars! Aren't they so cute?! Twine is a great way to assemble the banner, and there are two ways you can cut out the stars.
The printable has a dotted square around each star for easier cutting! If you'd rather have the stars stand out on their own, cut around the outer edge of each star.
The banner and stars can be used anywhere! On the side of a wagon, hanging on the handrails of a bike, in the tire spokes, you name it!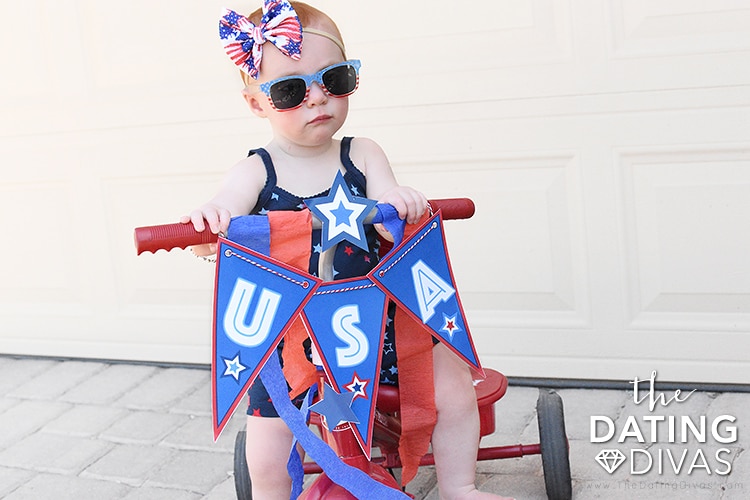 We hope you feel festive and fun with these patriotic bike decorations and have a blast with your neighborhood friends!
Additional Bike Decorating Ideas
Now that you've seen the printables, let's talk about other decorations you can use for your bike parade.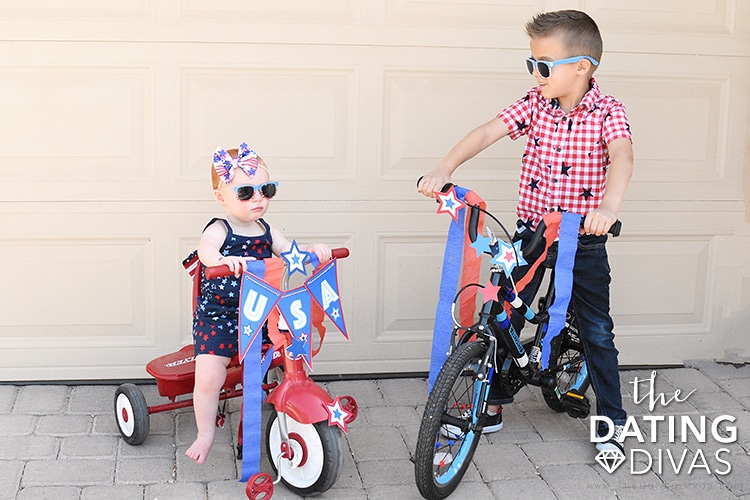 One of our Divas hosted a 4th of July bike parade a few years ago, and she had the great idea of passing out red, white, and blue popsicles after the parade! Walmart has these Freedom Pops and this yummy Red, White, and Blue Sorbet. Both would be perfectly patriotic for the occasion!
Happy Independence Day, everyone!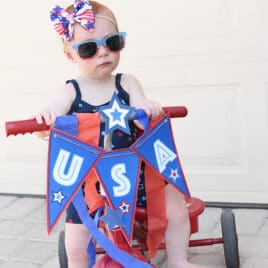 4th of July Bike Parade
Printables Designed by Dawn Exclusively for The Dating Divas