Using the number 4, we've created this fun and unique anniversary idea for you to recreate! You're spouse will feel so 'fourtunate' to be married to you after you pull of this darling gift idea. There are so many great ideas to celebrate anniversaries, but we wanted to focus on your four year anniversary today with some fun word play. Fortune cookies play a big part in this date – but if you aren't near the amazing Golden Gate Fortune Cookie Company, we have some great options for you including fabric or printable fortune cookie templates!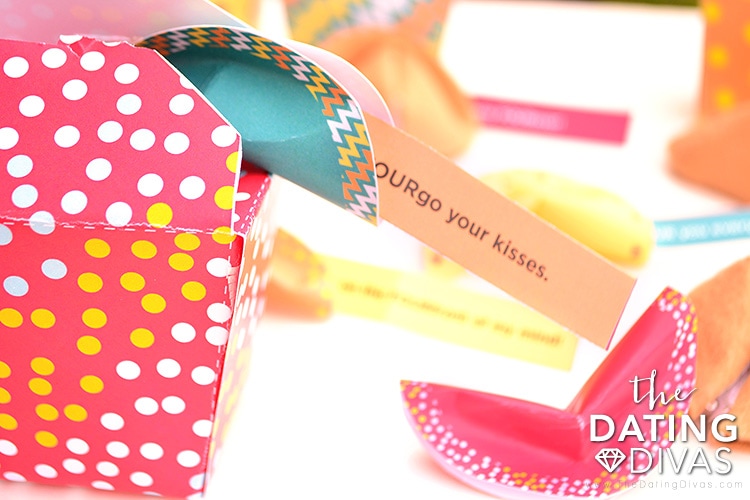 Then I typed up four different messages and placed one inside each fortune cookie.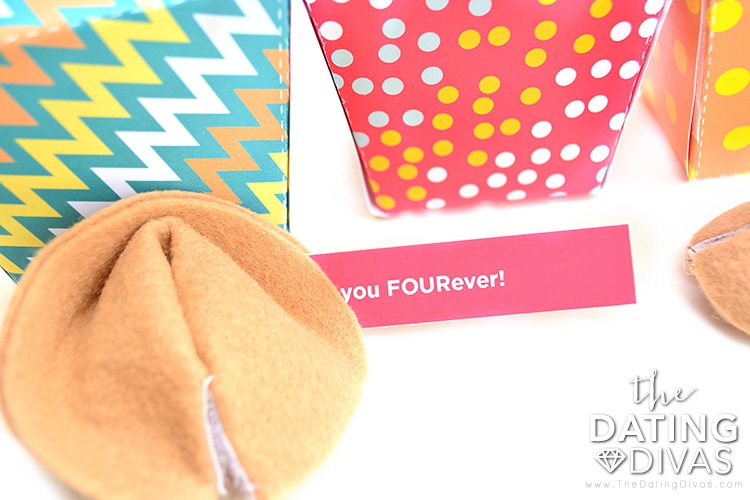 Hope this helps give some ideas if you are happening upon your FOUR year anniversary…or 14th, 24th, 34th, 40th, etc.