Bake Cookies Blindfolded!
Start your family activity OR group date, with this adorable invitation that says, "Join us for a Baking Cookies Blindfolded Challenge! It ain't gonna be easy, but tough cookies never crumble!" So here's how to play- Split the group up into pairs. The oldest MUST be blindfolded. The other partner will be guiding them through making a dozen cookies from scratch using their voice ONLY! The partner not blindfolded will place the cookies in the oven and then have a taste-off with the rest of the group! Whoever has the best cookies WINS the Best Blindfolded Baker Award!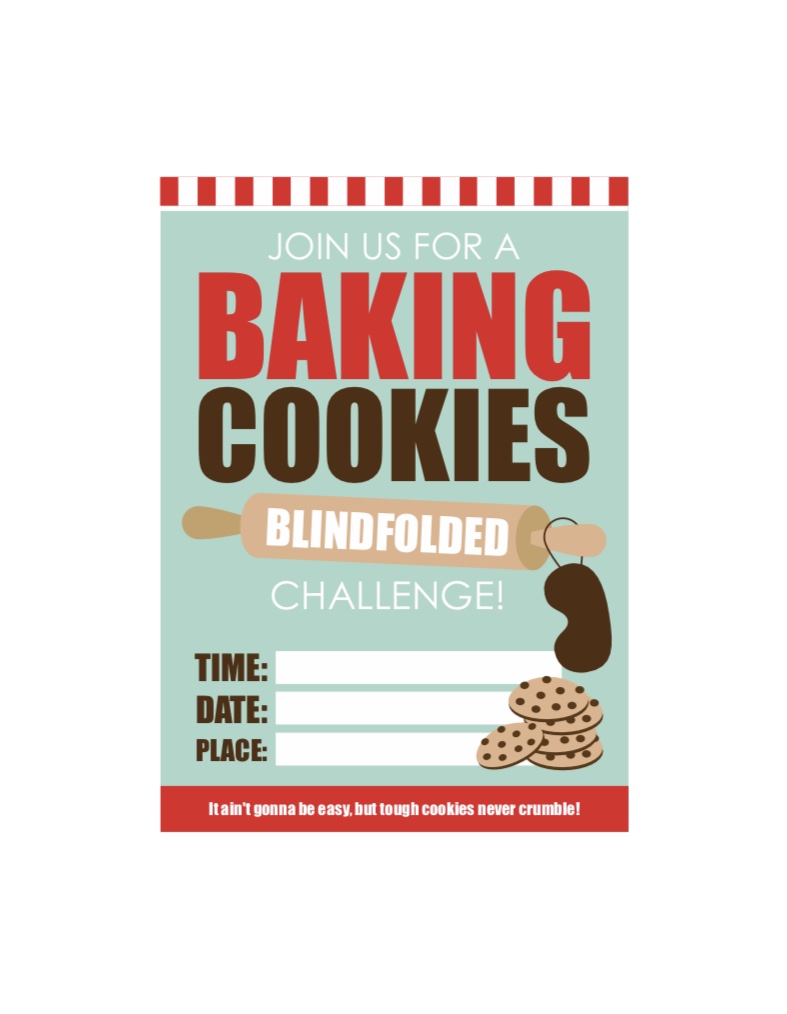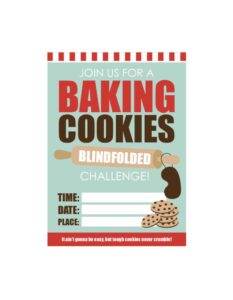 We must give a huge shoutout to Elizabeth who designed these adorable Baking Cookies Blindfolded Challenge!
Best Cookie Recipes
You can't have a cookie challenge without using the BEST cookie recipes! Allow each team to choose which flavor they would like to bake! Once you collect your ingredients, get ready to blindfold the oldest of the pair, and let the challenge begin! So what are you waiting for? Ready, set, go!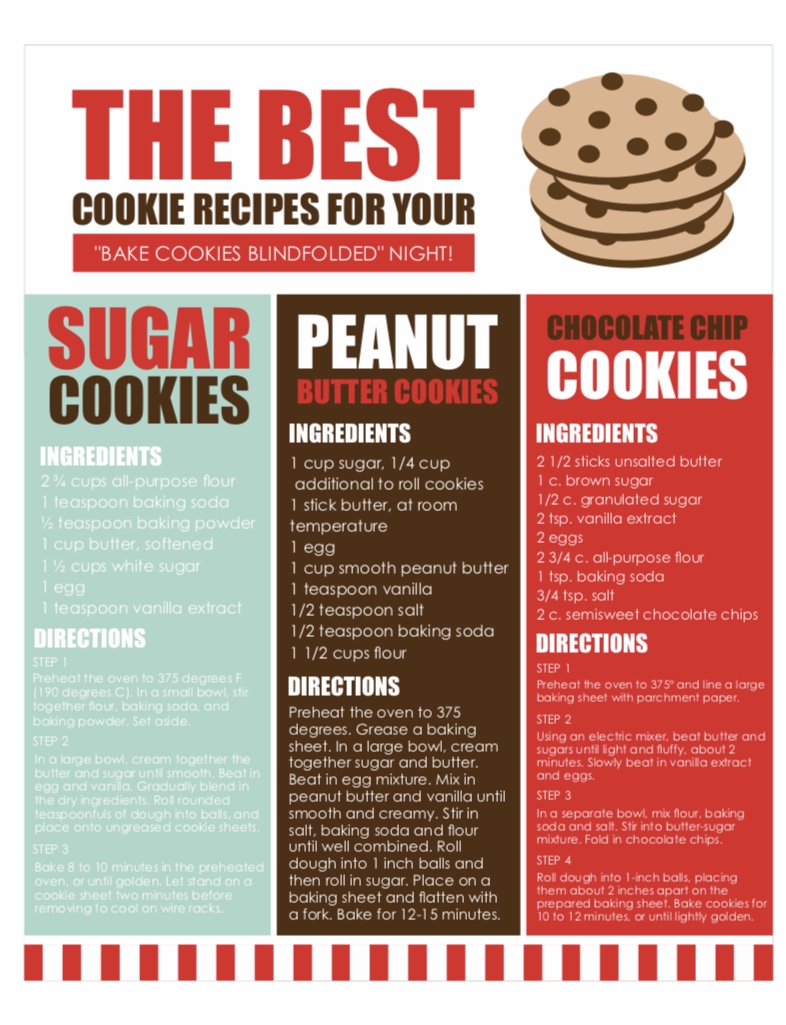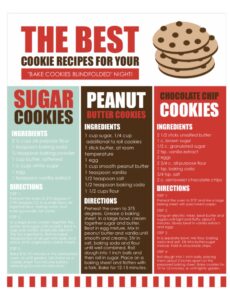 Bake Cookies Blindfolded!
Printables Designed by Elizabeth Exclusively for The Dating Divas