Have you heard of bullet journaling?! If not, just know that you will LOVE it! It is basically a cute notebook that you make into whatever you want it to be! I am a list maker and a doodler, so mine would have plenty of to-do lists and lots of fun little drawings with some calligraphy. But, that's the best thing about a bullet journal, there is no right or wrong way to fill it up! So we rounded up…
All Things Bullet Journaling
These bullet journal supplies will help you get started! You'll be hooked in no time! Bullet journals are a major productivity tool. Plus, journaling can also be a huge stress reliever. Need another reason to start? Your kids will love looking through your journal and learning a bit more about you! That might have scared you off!! If that worries you, find a really good hiding place. But if you do keep a journal you'll know that having a journal helps YOU remember important moments in your life. You can get started with a simple notebook and pen… but color makes journaling even more fun, right? If you are inspired by bright and beautiful things, these tools will help you take your bullet journal to the next level.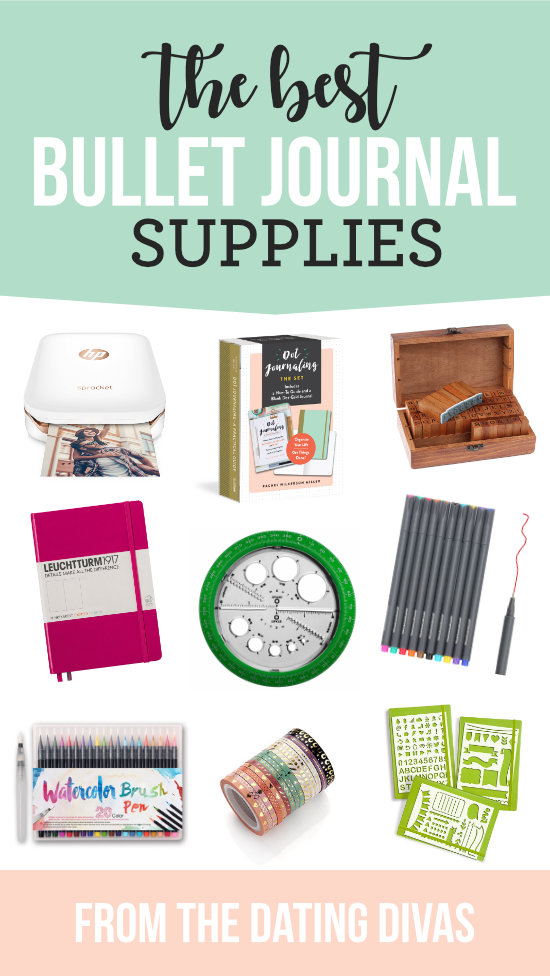 Disclaimer: This post contains affiliate links, learn about them here.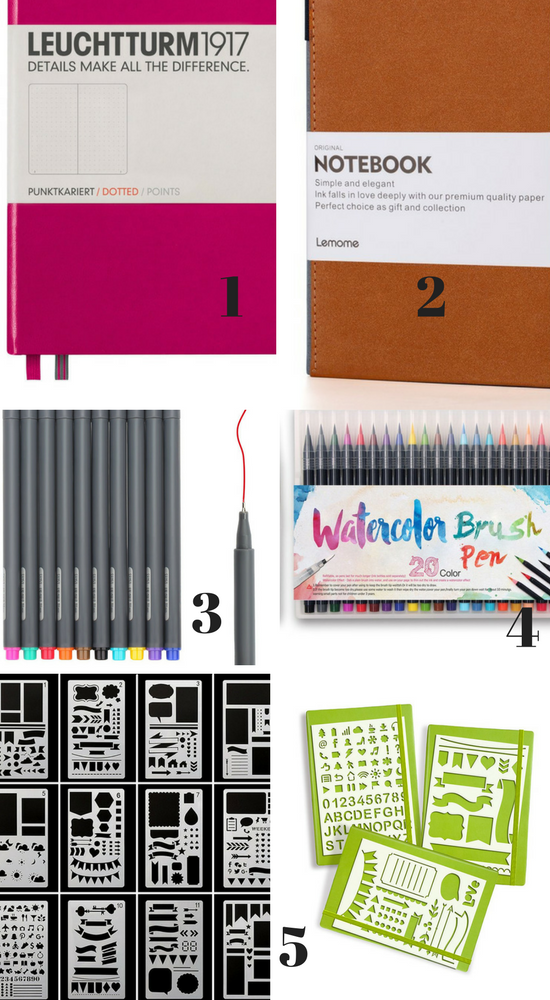 5. Stencil Set or This Stencil Set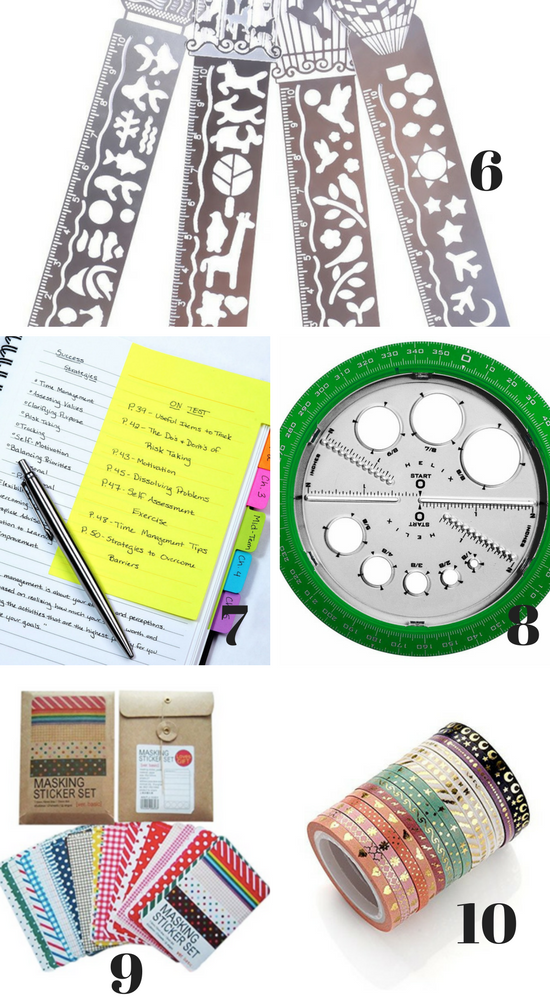 8. Helix Angle and Circle Maker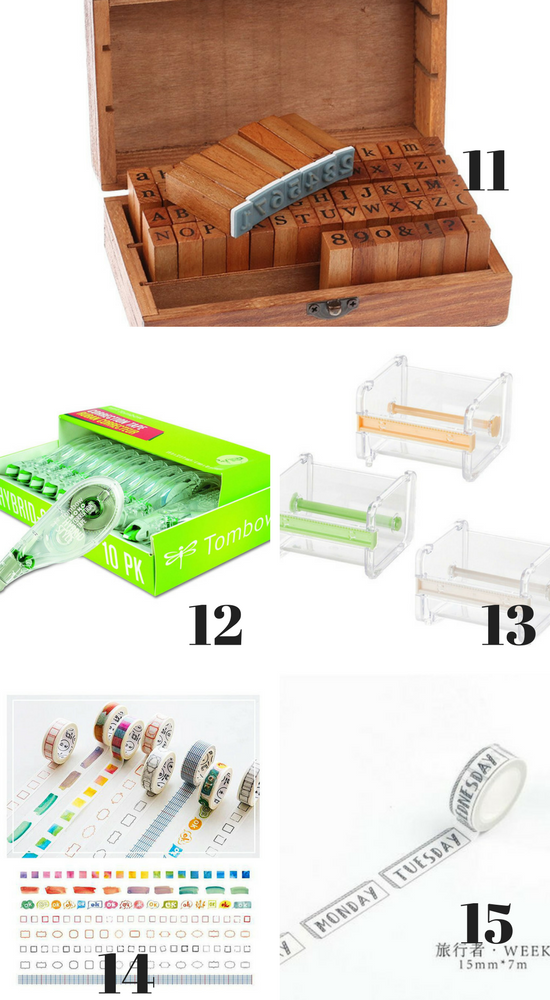 11. Alphabet Stamps 

12. Correction Tape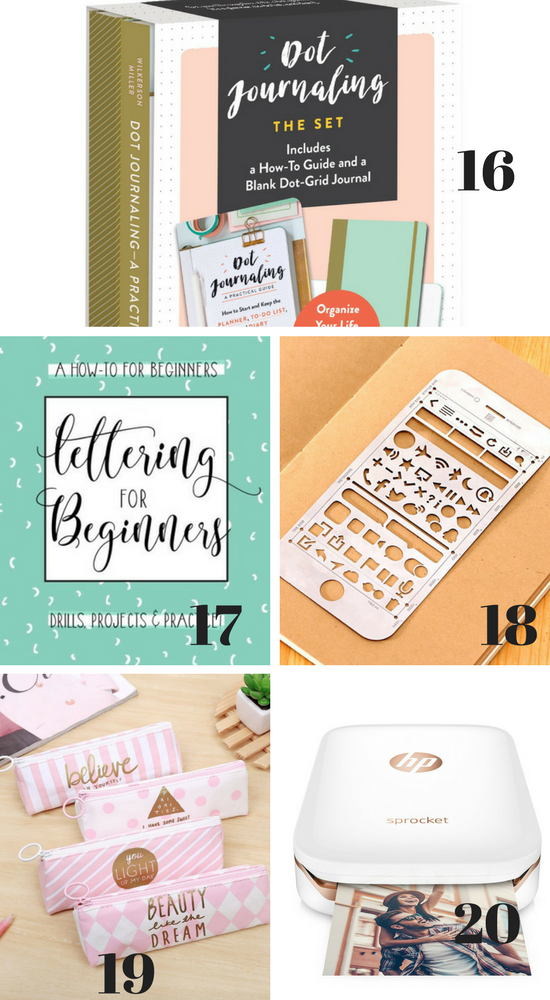 Bullet Journaling is the perfect way to get organized, to have a creative outlet, or just to write down some thoughts. I am so excited to get those watercolor markers, aren't they so fun?! And I love that sticker printer! Makes it so quick and easy to have pictures in your journal. Start your bullet journal today and happy journaling! Save this step by step process on your Pinterest board.
Check out our Couple's Journal for a fun way to include your spouse and our Gratitude Journal for a thankful twist.