We all love the Easter bunny and the candy-filled eggs, but it is important that we remember Christ and the reason we celebrate Easter Day. The day where the tomb was found empty and when we are reminded that we all will live again. We can have a fun, exciting day and still have a Christ-centered Easter. With books, activities, shirts, and more there is something for all ages. We have rounded up…
Products to Remember Christ this Easter
Easter is such a lovely day, and we want our kids to enjoy it and make great memories! What better way to make those memories than celebrating the real meaning of Easter and teaching your children of Christ and his resurrection? It is something they will always remember and cherish as they grow older. And someday they will be able to teach their children and help them to celebrate a Christ-centered Easter!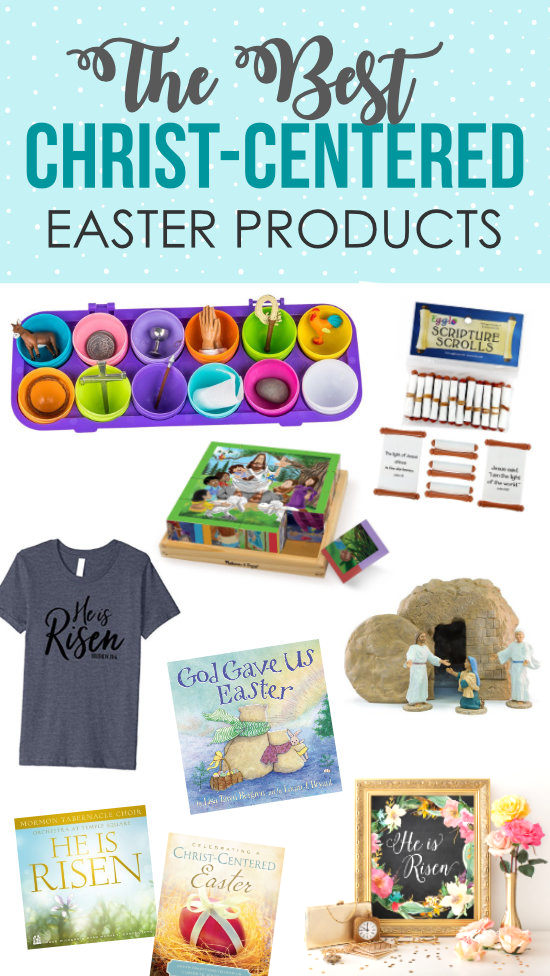 Disclaimer: This post contains affiliate links, learn about them, here.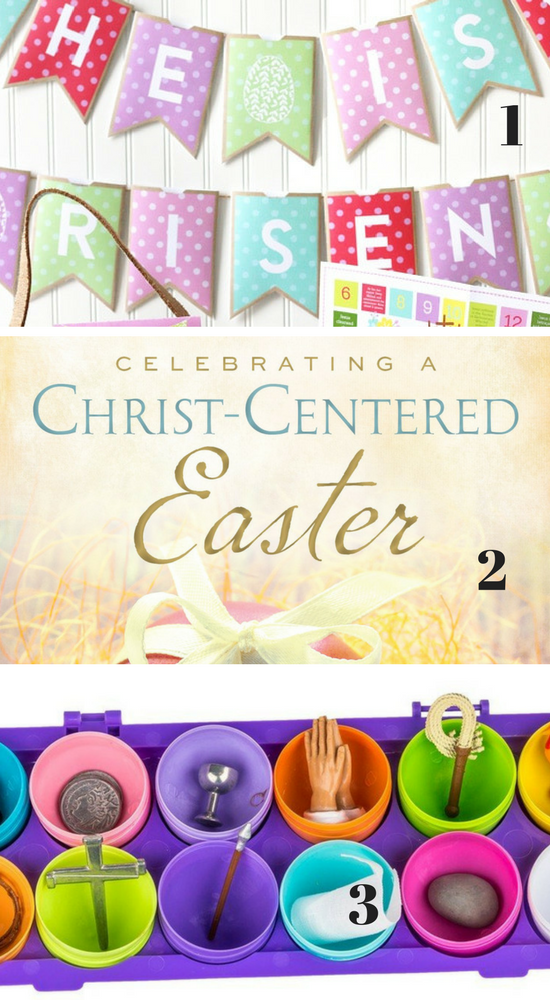 1. Christ-Centered Easter Countdown

2. Celebrating a Christ-Centered Easter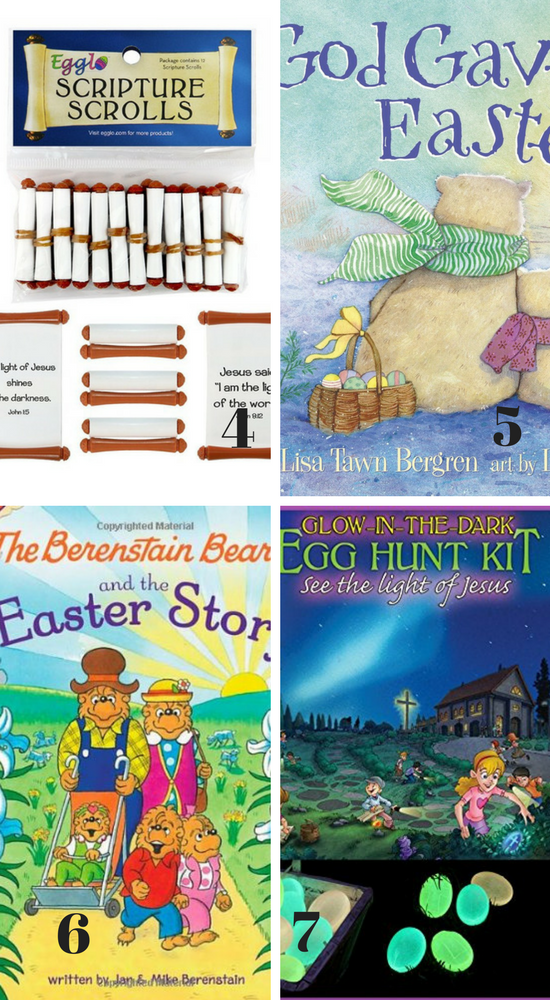 4. Scripture Scroll Egg Fillers

6. The Berenstain Bears and The Easter Story

7. Religious Glow-in-the-Dark Egg Hunt Kit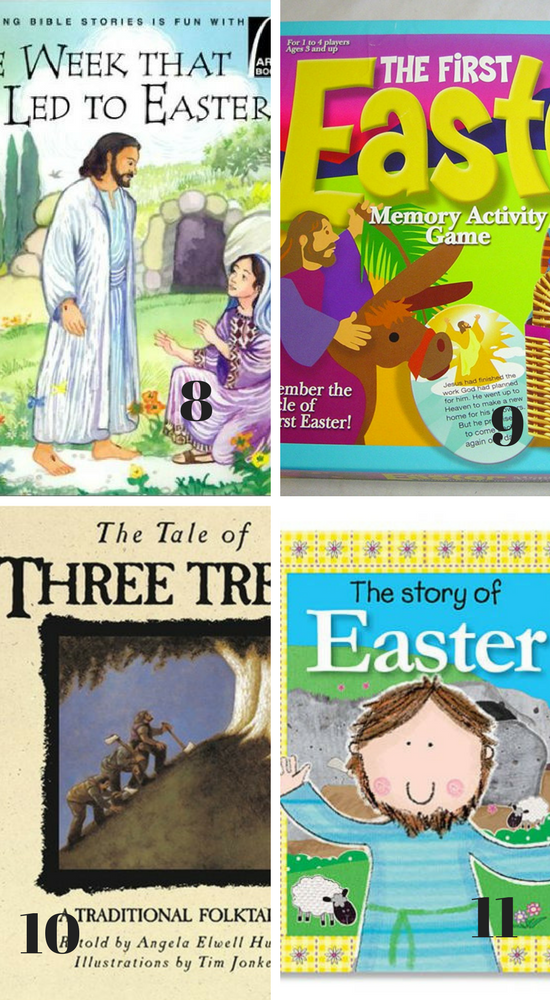 8. The Week That Led to Easter

10. The Tale of the Three Trees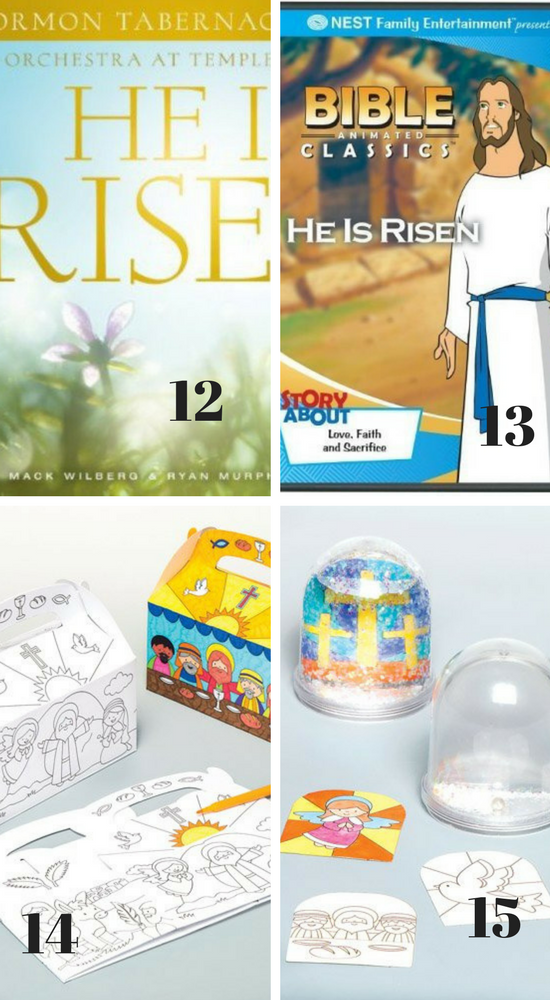 12. He is Risen CD

13. Animated He is Risen DVD or The Trilogy

14. Holy Week Coloring Gift Boxes

15. Holy Week Coloring SnowGlobes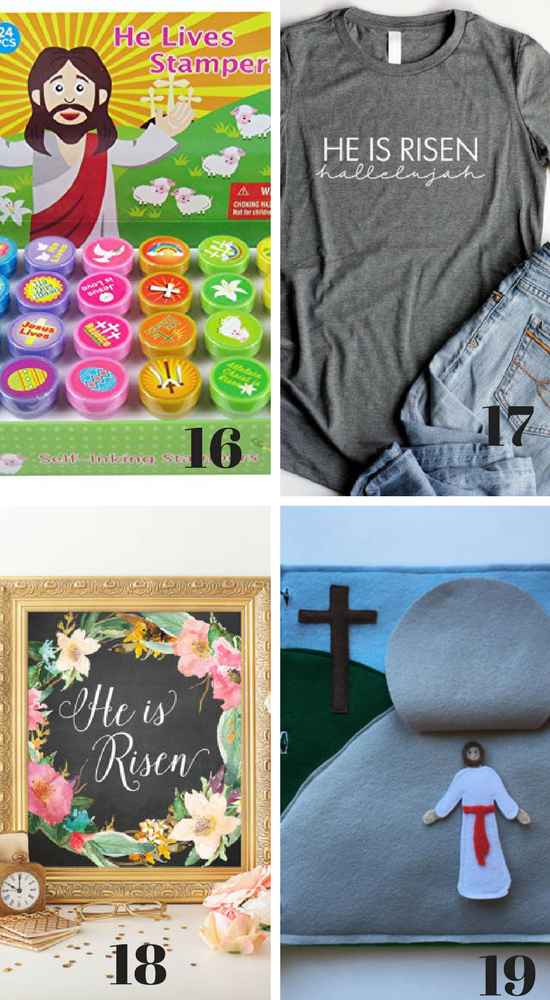 16. He Lives Stamps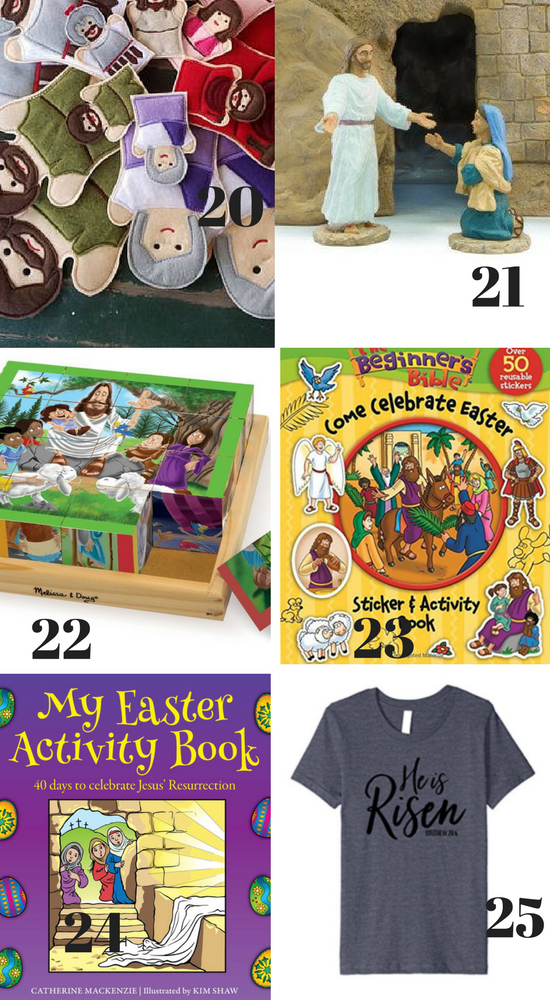 23. Beginners Bible – Celebrate Easter

And lastly, a little bonus!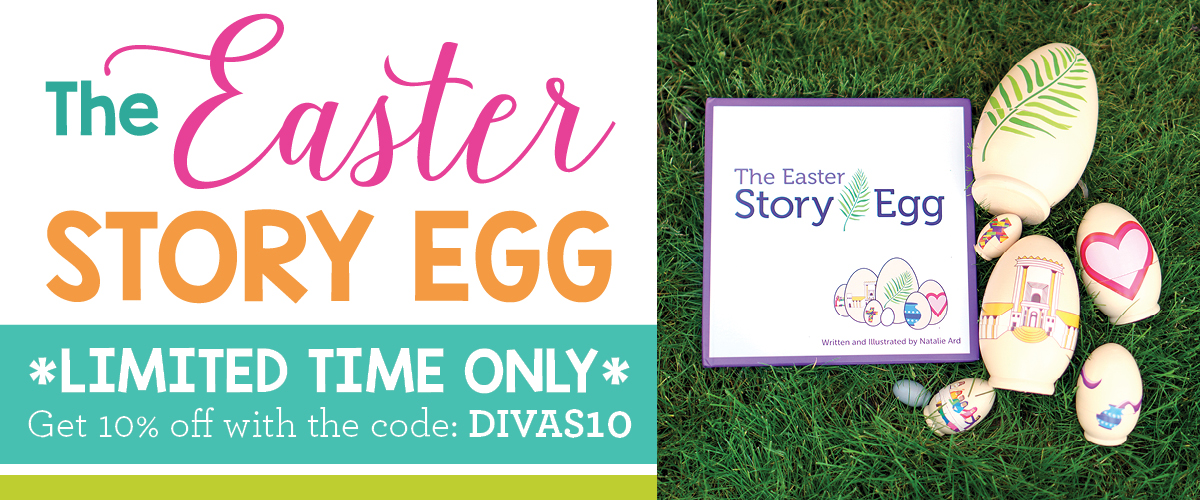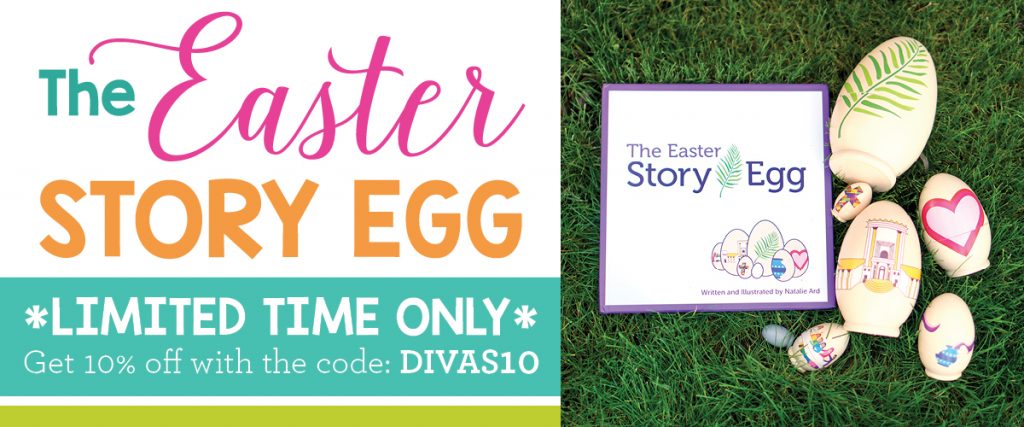 We found this darling Easter Egg Story that helps celebrate the true meaning of Easter and definitely helps keep it Christ-centered. It comes with a hard cover book and cute wooden nesting eggs. And don't forget to use the coupon code DIVAS10 for 10% off, yep you are welcome!
"He is not here: for he is risen." What a glorious day where our savior was resurrected. Keeping the true meaning of Easter in our minds this year will help it be one of the best ones yet. We hope you were able to find some ways to have a very happy, Christ-centered Easter!
And make sure to check out our 101 Easter Treats and our fun Easter Egg Hubby Hunt!
SaveSave