I love jelly beans!  I really do.  I love trying to guess each flavor.  When I stumbled across this idea, I knew you would LOVE it too!  Jade over at The Letter 4 shared a fun printable using jelly beans!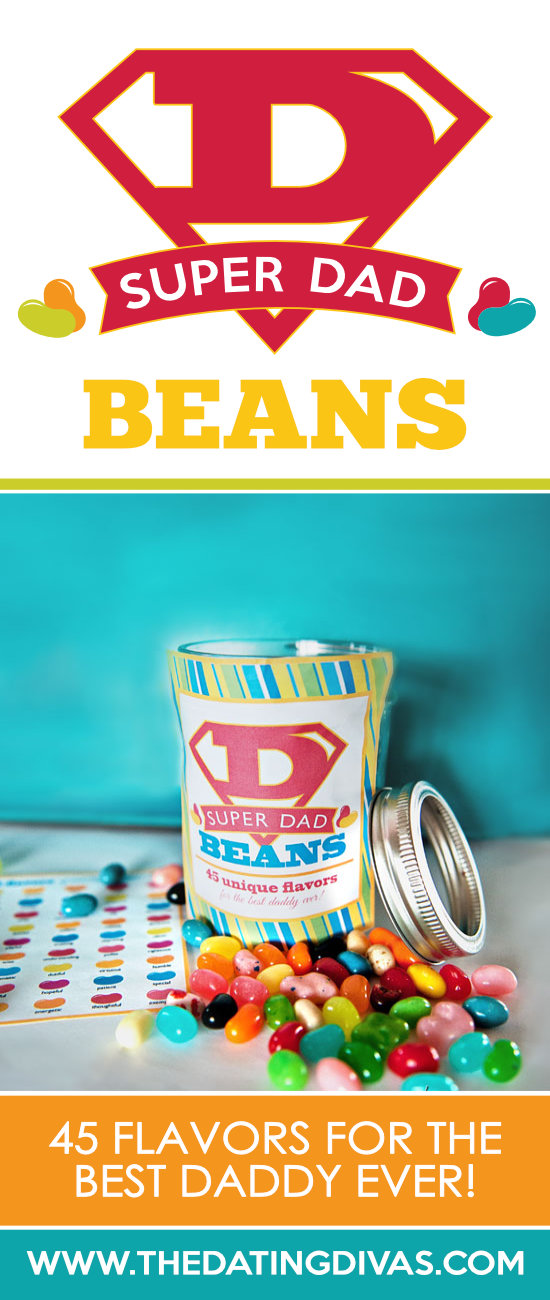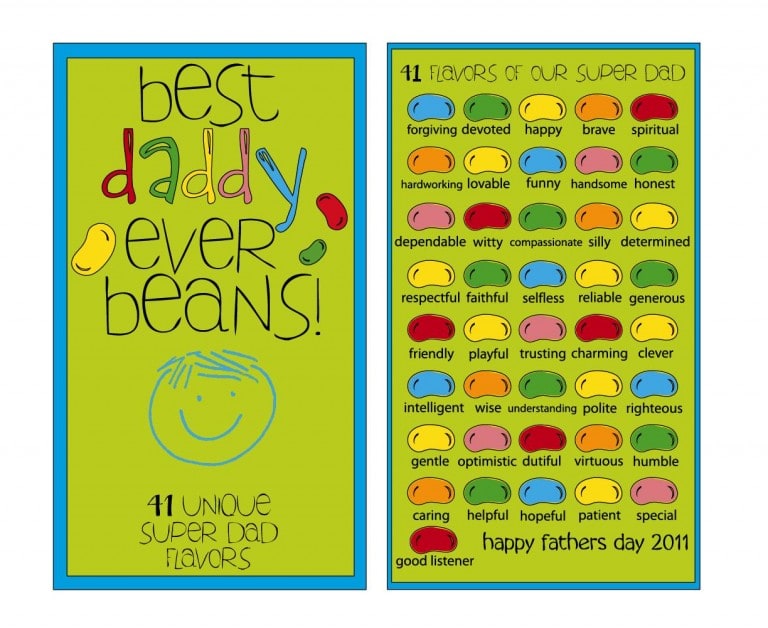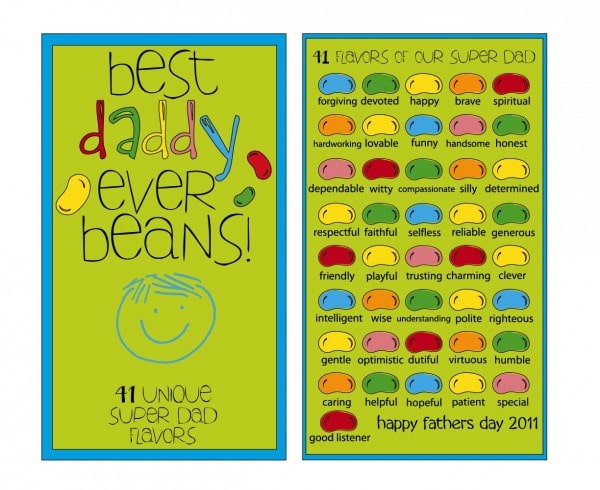 Disclaimer: This post contains affiliate links. To learn more about 'em, click here.
All you need to do to create this darling idea, is a jar of jelly beans
and this darling printable!  Your spouse will love eating the jelly beans while looking up what each color represents.
This quick and easy idea is delicious, fun and meaningful!
Check out the user friendly picture tutorial…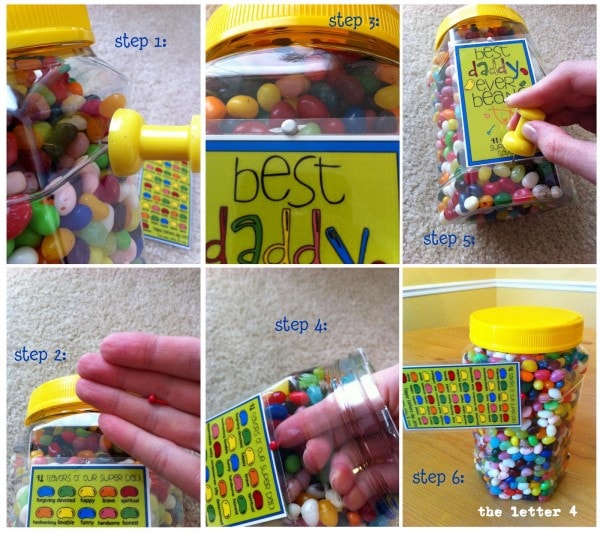 The finished product…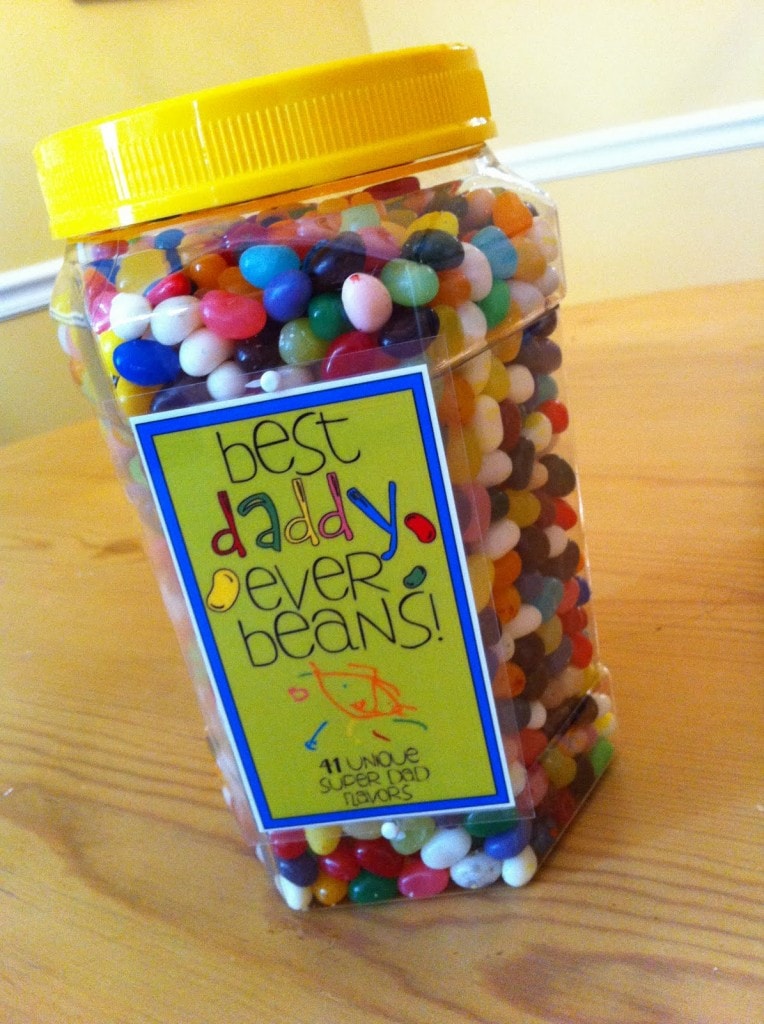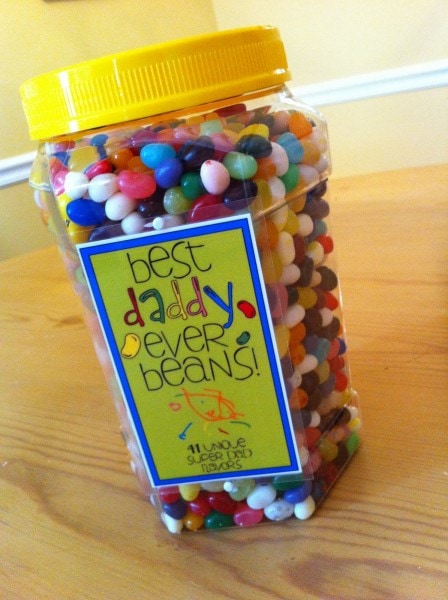 Isn't this idea awesome? Thanks Jade for letting us share!
What is your favorite kind of jelly bean?
**UPDATE**
Since this printable is no longer available over at our friends, The Letter 4, we have a new one just for you!  Click below for this darling printable to give to your SUPER DAD with 45 fun flavors!
Super Dad Jar
Printables Designed by Corie Exclusively for The Dating Divas