Welcome back to our LOVE ON THE RUN series!
If you are new to these cute posts airing EVERY FRIDAY, check out all the details HERE.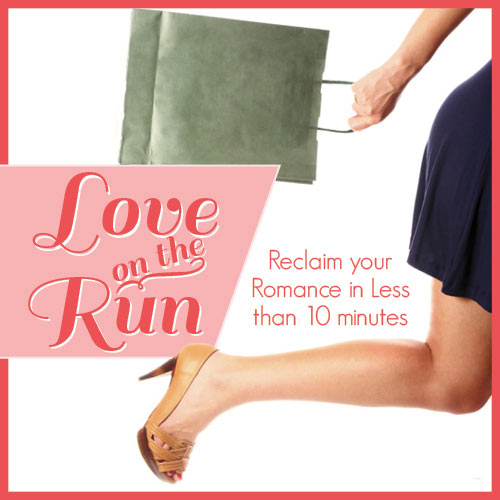 Today we are sharing a quick and easy love note idea for Halloween that your spouse will enjoy.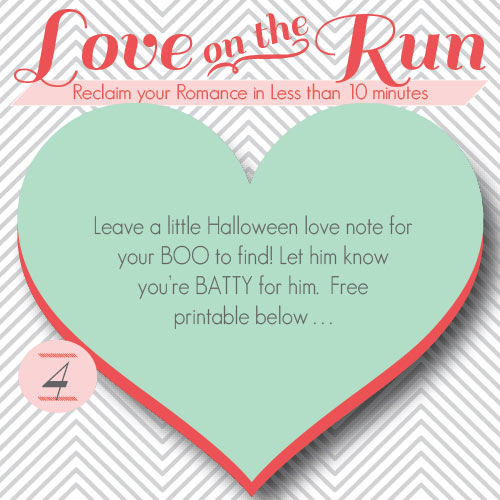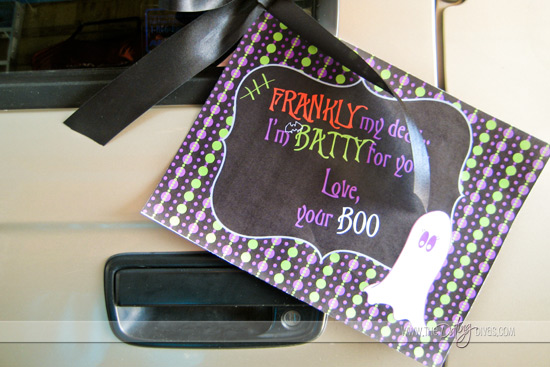 The hiding places are endless. I like to hide all my notes in random spots around the house or in my hubby's car. Some of my favorite places are inside the cereal box pushed under most of the cereal, tucked into a pocket of his favorite jeans, in a zippered section of his work bag, tucked inside a book, folded in with his underwear, on his car door handle or rear view mirror, under his pillow, or in between our dinner plates. Get creative and soon your hubby will be peeking in every nook and cranny! Not only will your hunk be a detective but he will have a twinkle in his eye every time he discovers a new boo love note!
Now, I know you're all asking, "Where can I get this adorable Love Your Boo Printable?" I'm telepathic, right? Head on over to Kiirsten's Frankly My Dear  post to print off your copy.