Twilight Themed Date Night
If you are a Twilight fan, then you have already seen the third movie, Breaking Dawn, and now it's finally out on video. I can't wait to see the final movie this next November. I was so ready to see Edward and Bella get married. The intensity between them was definitely caught in this movie. The characters come alive and make everyone want to jump into the screen, especially during the honeymoon…..the scenery was to die for!  That is where the focus of this night, and festivities will be. Make sure to remember how you and your spouse feel in love, had children, and the great walk you have shared in life.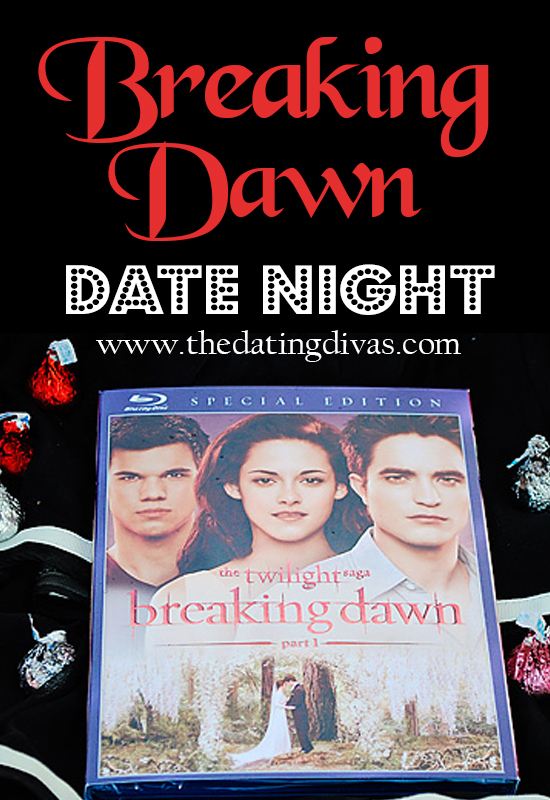 Disclaimer: This post contains affiliate links. To learn more about 'em,
click here
.
"I have been waiting centuries to marry you, Miss Swan." I think that I would have crumbled just at that line. You could use this quote with an invite to for the evening. Or you could choose from others here.
Click here to find a free printable that you can already use.
Tie an invite to a little cake/cupcake etc.
Dress in beach outfits to watch the movie
Drape some fabric above and around your bed, creating the canopy similar to theirs
Set the scene by putting out wedding photos and maternity photos in frames and placing them around the room you watch the movie in. Or even in frames you already have up to get him to notice and wonder why you've changed up all the photos. Anticipation!
Have a Twilight Marathon by watching 1 and 2 each week leading up to your premiere of Breaking Dawn.
Breaking Dawn Food
Make virgin pina coladas
Make Apple cupcakes that have a bite taken out of them. Find an example here.
Have some "blood" drinks – berry smoothies, tomato juice, V8, etc.
Eat Brazilian food for dinner, dress up like you are part of the wedding party.
Make frozen drinks and play it out like you are on a private beach.
Making the Night Memorable
Refer to Corie's "My Man's Twilight Survival Kit."
Reminisce about when you first became pregnant and how you two felt in any or all of your pregnancies. Watch the videos of their births!
Go to a lake or beach nearby and watch the sun set (maybe do some skinny dipping!)
Make a memorable night of "love making" like it was the first. DOT. DOT. DOT