How to Create an Unforgettable Bridal Shower
If you want to create an unforgettable bridal shower, take a peek at the must-have ideas that are sure to make it magical! I can hear the bells, can you? Wedding season is quickly approaching which means bridal shower season is upon us! Whether you are putting on a shower for your daughter, BFF, or niece we have found something for every bride's style. From favors, cake toppers, games, to decor—we've got it all! Bridal showers are so fun and are the first thing to happen for the bride to make it feel real! To make sure she has the perfect experience and the guests also enjoy themselves, we rounded up…
The Best Bridal Shower Finds
Bridal showers are the first real life thing that happens for a bride and if you are in charge it is up to you to make it a great experience for her. No pressure 😉 Thats why we wanted to find the best bridal shower ideas to make it nice and easy!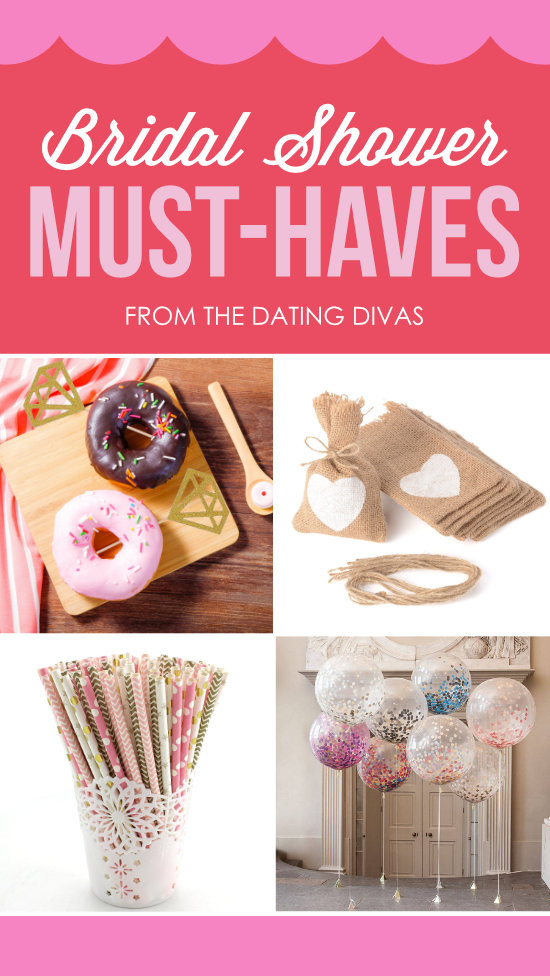 Disclaimer: This post contains affiliate links, to learn about them click here.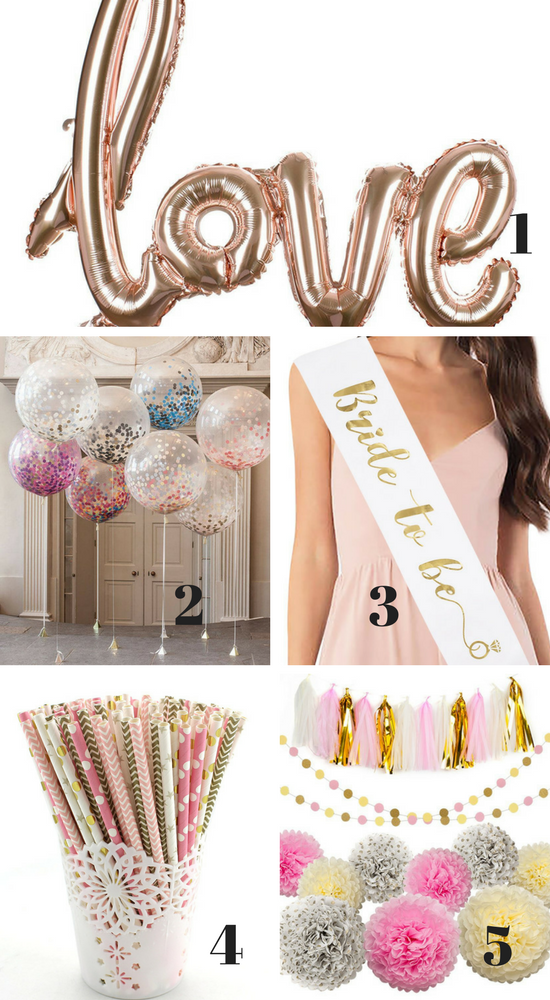 1. Love Balloon 

4. Paper Straws 

5. Decor Set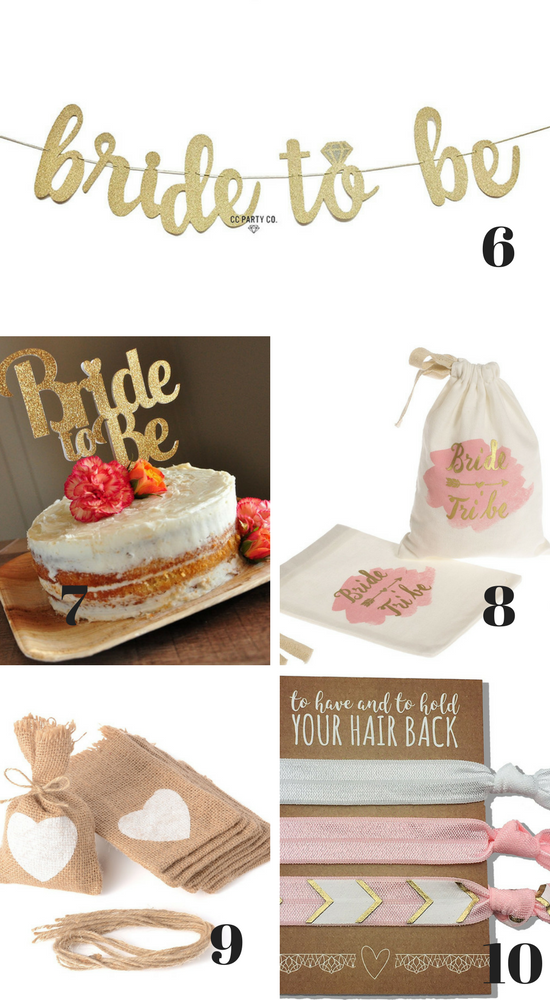 9. Burlap Bags 

10. Hair Tie Favors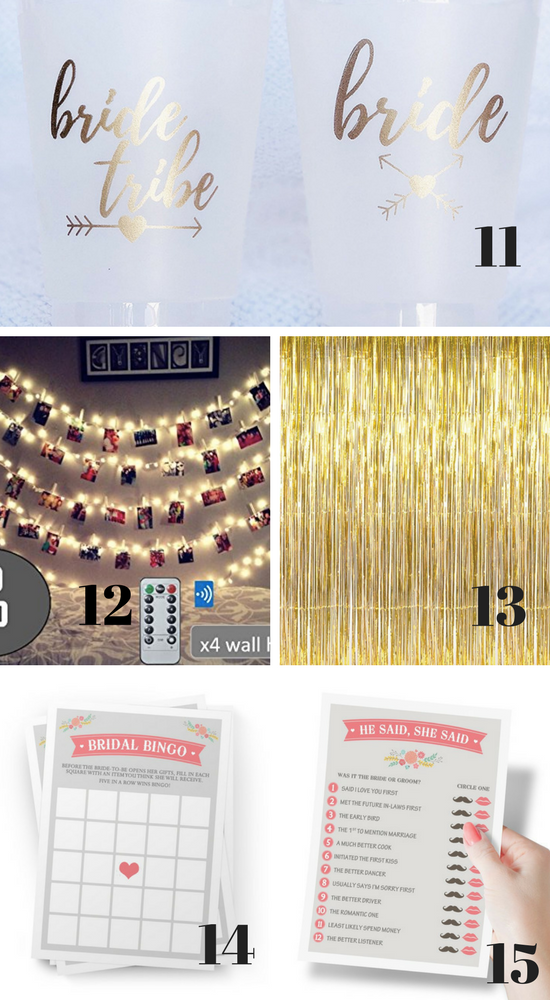 11. Bride Tribe Cups 

14. Bridal Bingo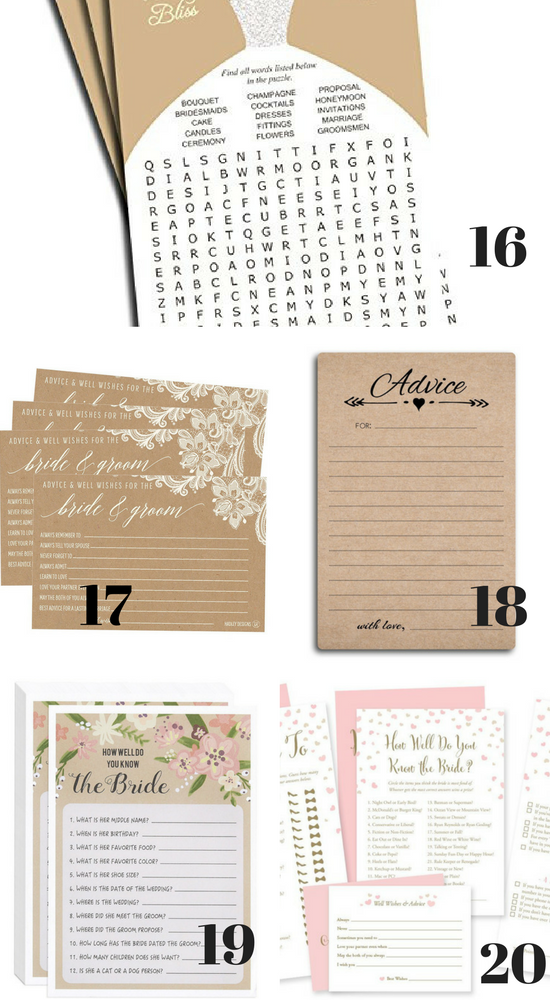 18. Advice Cards 

19. How Well Do You Know The Bride? 

20. 4 Pack of Bridal Shower Games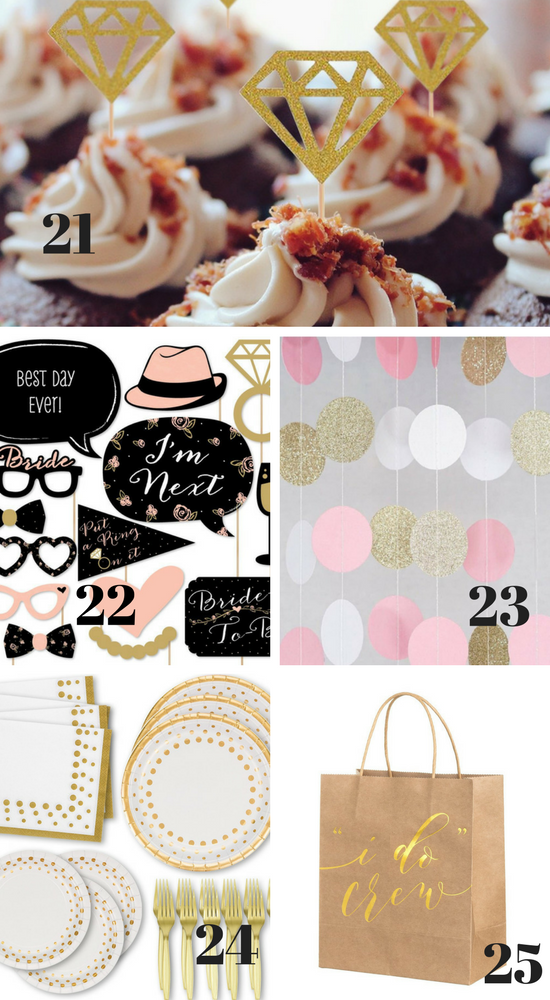 25. I Do Crew Bags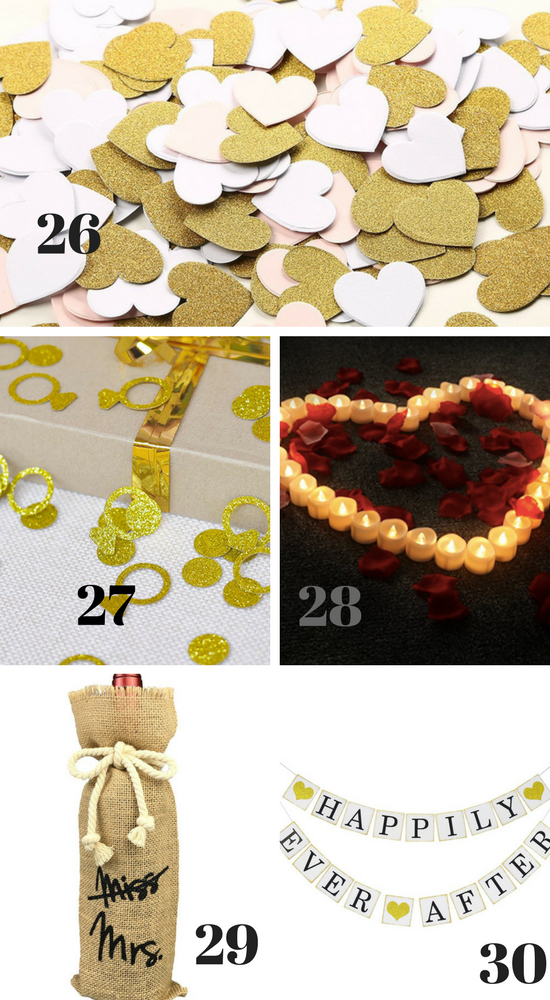 27. Ring Confetti 

29. Miss to Mrs. Bottle Holder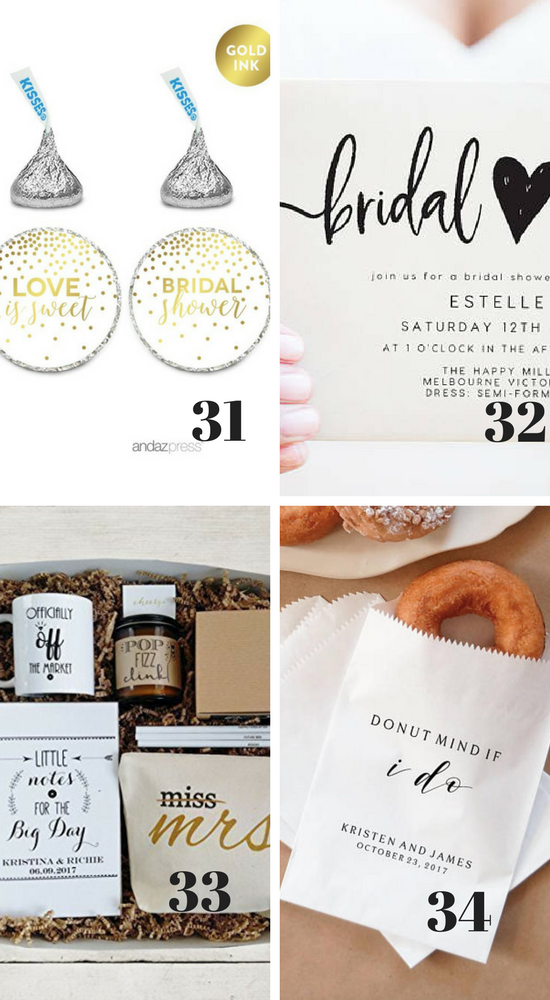 32. Invitations 

34. Donut Favor Bags
I feel like I need to plan a bridal shower now and thanks to this post, it would ROCK! With all the pink and gold decor we are set there, I am obsessed with those ring cupcake toppers, and then the donut bags?! Done and done! Hope these bridal shower ideas help you plan a great party! Happy wedding season! Pin these bridal showers on Pinterest!
Here are a bunch of Bridal Shower Gifts and then we have a post with tons of Wedding Gifts as well!
SaveSave