The 5 Senses: Sexy Edition
This Sexy 5 Senses Date Night is all about tapping into your 5 senses… in the steamiest way! 🔥 Did you know that the 5 senses play a HUGE part in satisfaction in the bedroom?! Hearing, sight, smell, touch, and taste–they all play a significant role in creating arousal and enjoying sexy time with your spouse! Keep scrolling for sexy date night activities for each of the 5 senses. Your senses (and your love life!) won't know what hit 'em after this!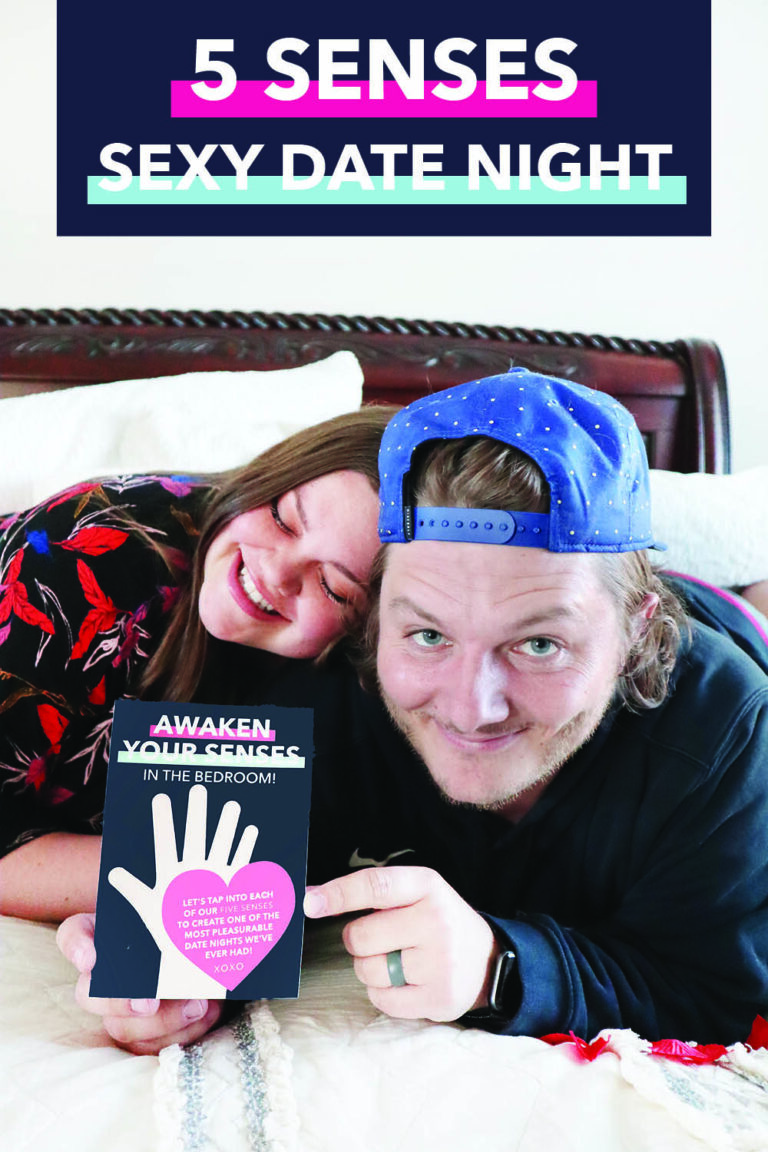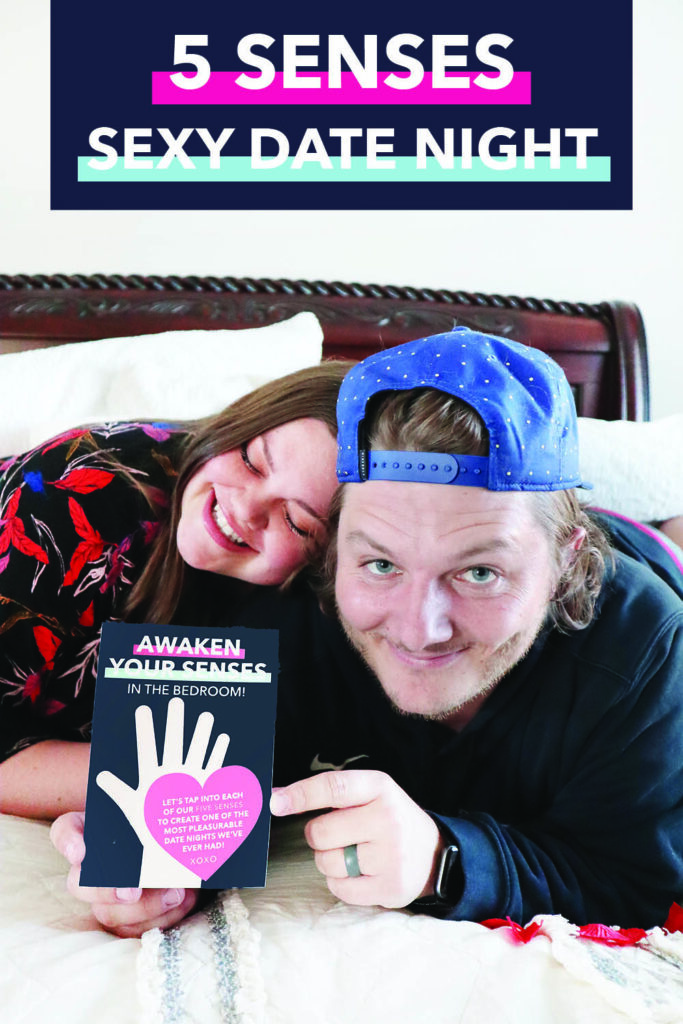 What Are the 5 Senses?
Sensation is the physical process during which sensory systems respond to stimuli and provide data for perception. A sense is any of the systems involved in sensation!
The 5 Senses:
Sight
Sound
Smell
Taste
Touch
5 Senses Ideas and Invite
It's time to awaken your senses in the bedroom by inviting your sweetie to join you for a night of fun. Start by sending this flirty invitation! Get creative by leaving the invite in their car before they head to work, on their pillow, or in the bathroom!
To download your free and flirty printables, scroll to the bottom and click "Click to Download"!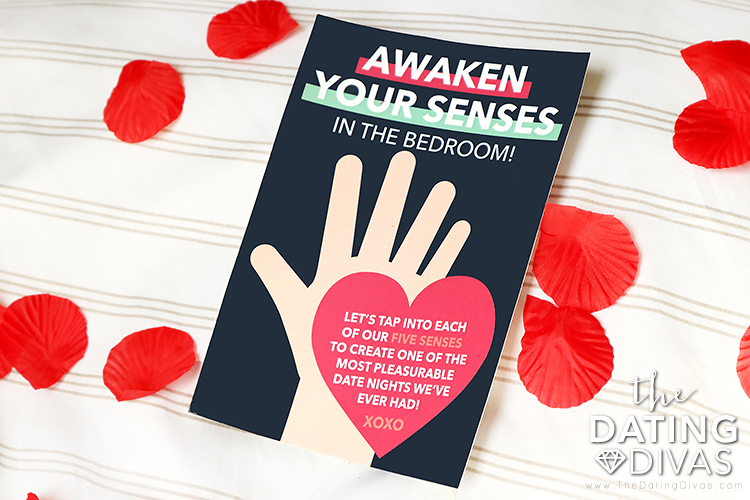 Throughout this sexy date, you and your sweetheart will be tapping into each of your 5 senses one by one to create one of the most pleasurable date nights you've ever had! Buckle up! 🔥
Sexual Senses – Sound
Experience the ultimate sense of sound by playing our, "I WANT TO HEAR YOUR LOVE" game!
How to Play:
First, print off your free game printables and spend a couple of minutes filling in the blanks!
Then, read your sweet letters to each other and enjoy the sweet sense of loving sound!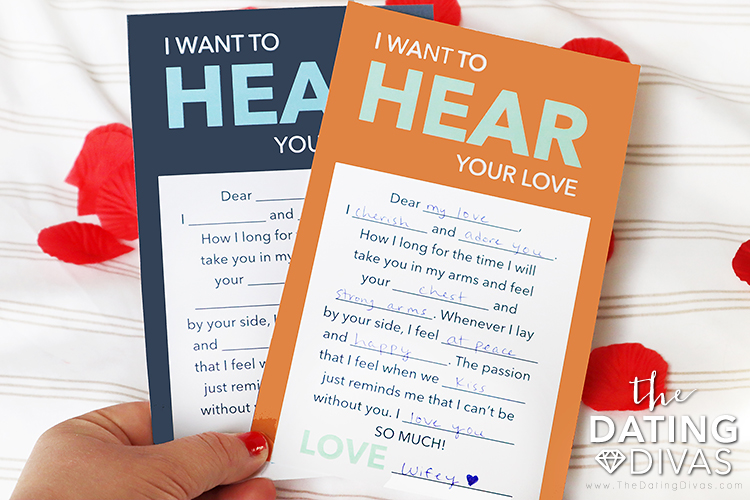 Sexual Senses – Touch
Here's how to play our epic Touch and Rub Game! Get ready to use your hands all over each other's bodies!
How to Play:
Take turns choosing a TOUCH ME CARD and enjoy the sensations of massaging that body part for one whole minute! This massage oil is our favorite!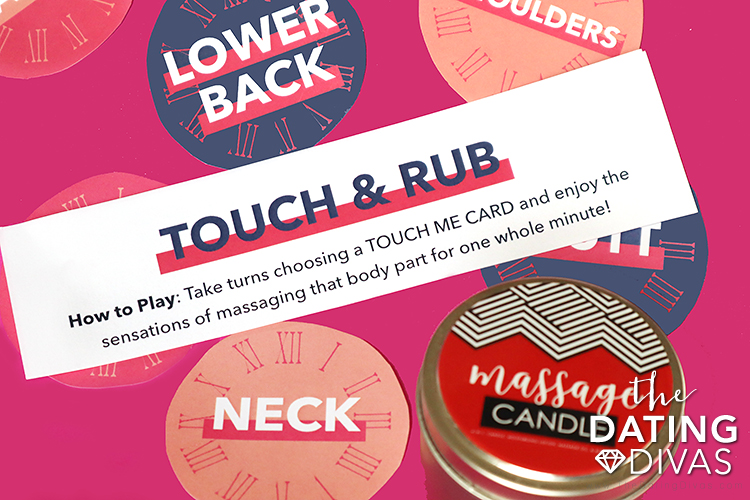 The body parts you and your partner can choose from are:
Neck
Butt
Shoulders
Hands
Thighs
Lower Back
Sexual Senses – Sight
Play HOW WELL DO YOU KNOW YOUR SPOUSE: INSIDE AND OUT! This strip game will have you questioning certain things about your spouse with a sexy penalty!
How To Play:
Answer the questions separately and then go through them one by one asking your spouse if you got it right!
If you get an answer wrong, you must take off a piece of clothing.
Keep going until you've answered all the questions OR you're out of clothes!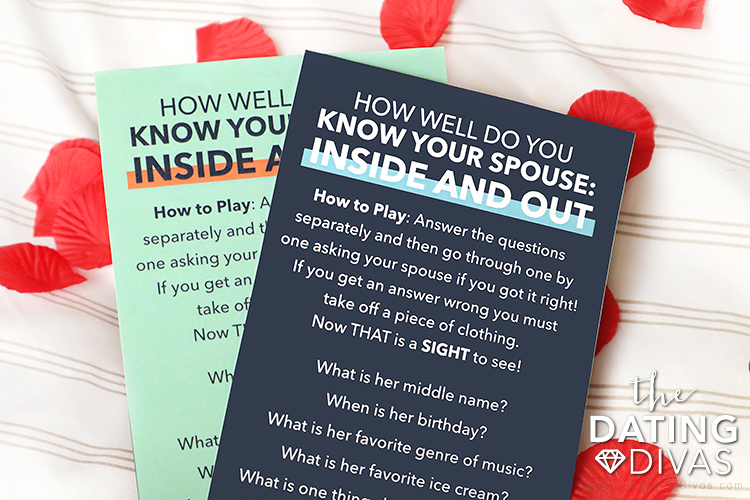 Sexual Senses – Smell
Play STOP AND SMELL THE GOODIES! A sexy game all about enticing your sense of smell!
How to Play:
First, collect a few good-smelling items and keep them hidden from your spouse. (Some options include: a yummy candle, sweet smelling lotion, perfume, cologne, or scented lube.)
Blindfold your spouse and one by one, have them smell and guess what the items are!
For items that can be used on your body, have them smell it directly off you!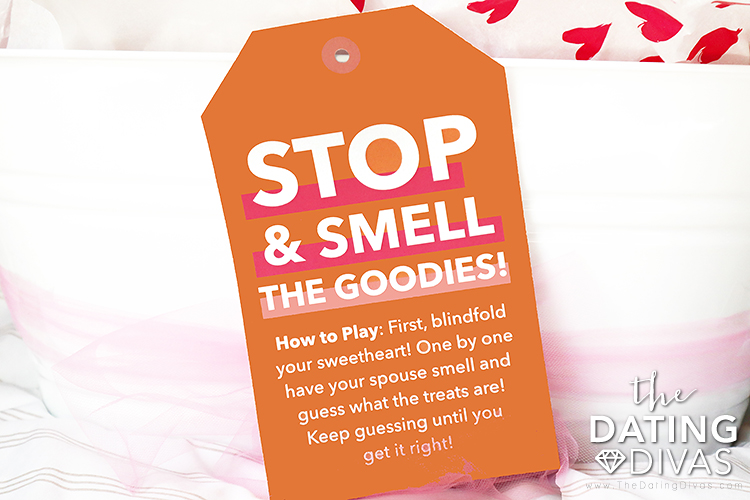 Sexual Senses – Taste
Play TASTE ME DICE EDITION! An epically delicious dice game to entice your taste buds!
How to Play:
First, grab a dice and assorted yummy treats (fruit, cookies, whipped cream, chocolate, etc.)
Roll the dice and look at the printable!
Match the number you got on the dice to the instruction on the printable. Then, complete the sexy action!
Here are the spicy actions from the Taste Me Dice Edition game!
Feed your partner a treat slowly.
Lick the treat off your sweetie's chest.
Suck on the treat seductively then kiss with tongue.
Throw the treat in air and catch it in your mouth.
Pass the treat from your mouth to your sweethearts.
Close your eyes and let your spouse surprise you with a treat of their choosing.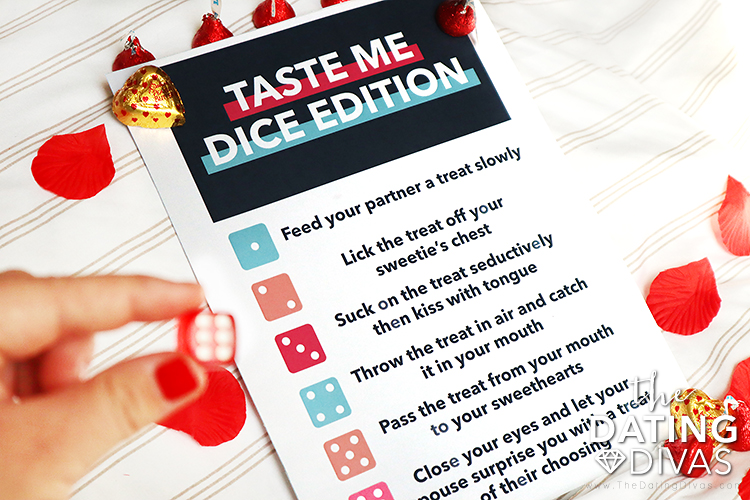 The 5 Senses Sexy Date Night is JAMMED PACKED with activities to arouse all of your senses – making it the sexiest night in the bedroom ever! 🔥 Have fun!
5 Senses Sexy Date Night
Printables Designed by Courtney @  Paparelli Exclusively for The Dating Divas