What A "Sharpie" You Are!
I am constantly looking around my kitchen for pens, markers, and highlighters. They never seem to be where I left them and I don't know what happens to them all. This is a quick, easy, idea that is sure to put a smile on your spouse's face. It serves a practical purpose as well as being a gift for that special person.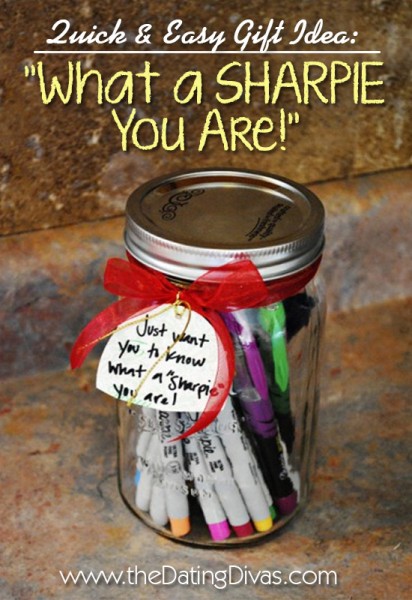 Disclaimer: This post contains affiliate links. To learn more about 'em, click here.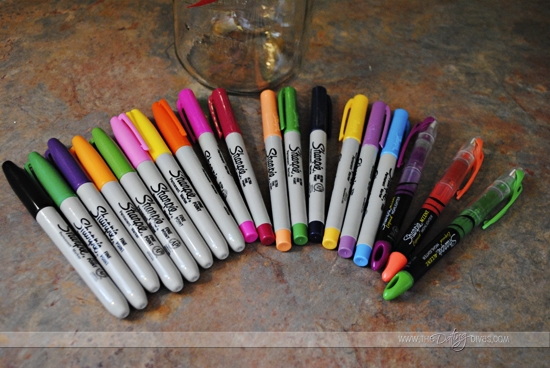 Grab a canning jar from the store, along with sharpies, pens, markers, highlighters, and anything else that you want to include. They will all be within reach in the kitchen.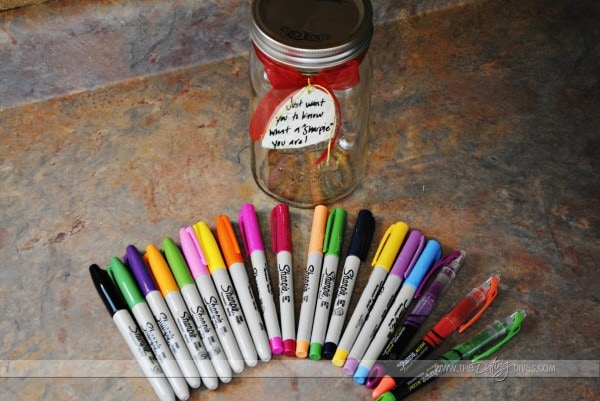 Put it all together and write a sweet note. I added a  small piece of ribbon to dress up the can a little. Keeping the note on the jar, makes it more special, as it will be reminder of something sweet between you and your spouse.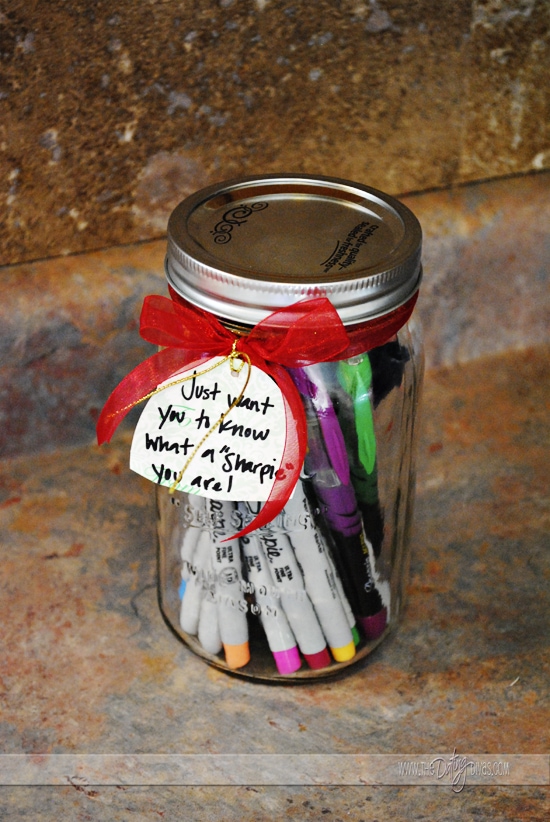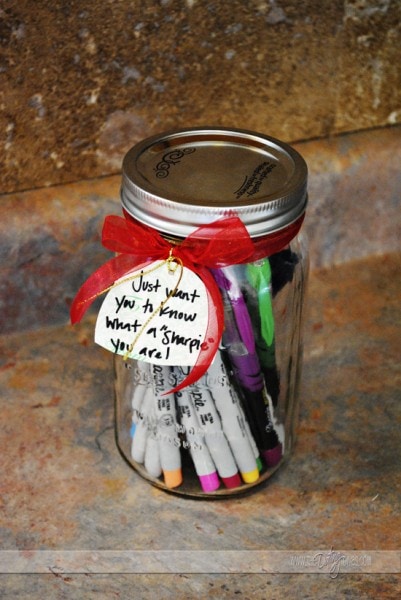 You can find your own pens and markers here
. This would even be a great gift for someone else!