Campout Under the Christmas Tree
The Christmas tree is lit and the family is all together! It's time to really enjoy that tree with a Family Christmas Campout!

Disclaimer: This post contains affiliate links. To learn more about 'em,
click here
.
Our family loves camping and we love special occasions that give us an excuse to make forts, eat on the floor and spend good quality time together.
Put it all together and we've now started a new Christmas tradition… The Christmas Campout! Last year our Christmas picnic was one of our favorite Christmas activities, so I am so excited to expand it into a full-on campout!
This is a fun tradition that you can surprise either your spouse or the whole family with each year.
The talented Courtney from Paperelli designed this Christmas Campout printable pack and its so bright, fun and colorful! Perfect for a family night!
The Christmas Campout Printables include:
Christmas Campout Box Printables

Holiday Tags 

Christmas Activity Cards

Christmas Booklist
To start out, you'll need to prep your Christmas Campout Box.
Attach the box cover to the front or top and the box flaps to the inside of the box.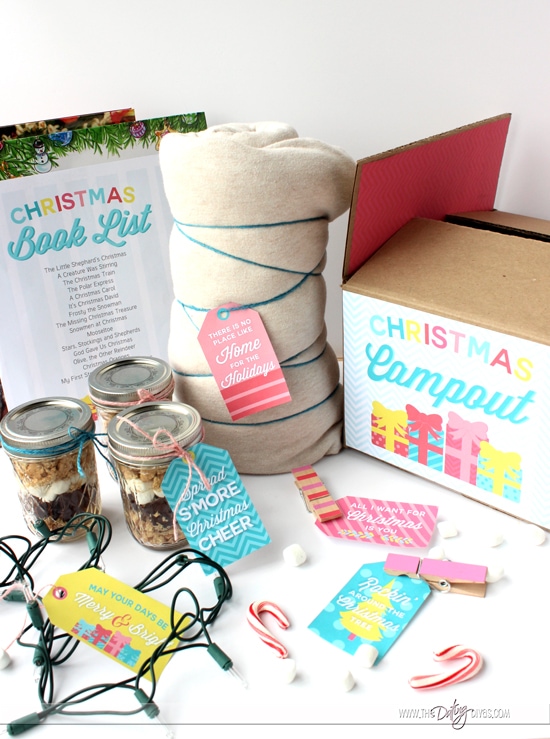 Collect the items you need to create your campout under the tree.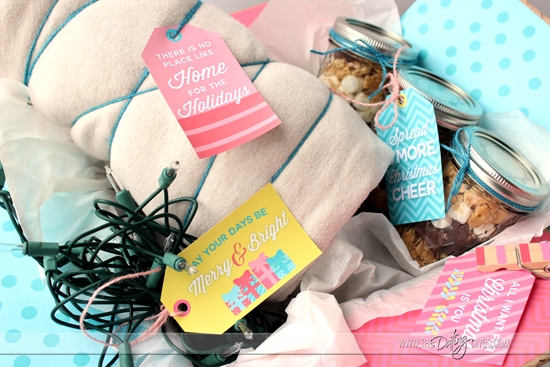 You'll want a lightweight sheet or blanket for your tent, Christmas lights, game supplies, Christmas books and treats–these mason jar are perfect for indoor S'mores!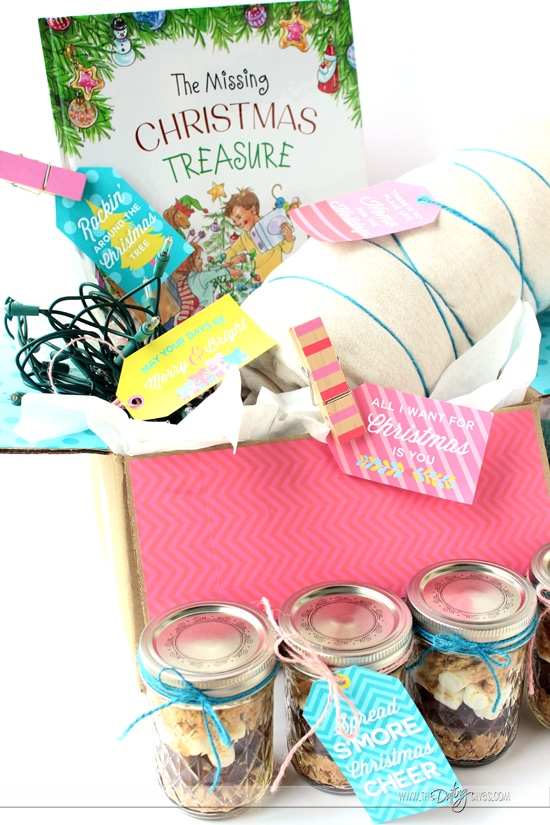 Attach your holiday tags to brighten the items up and make your box festive.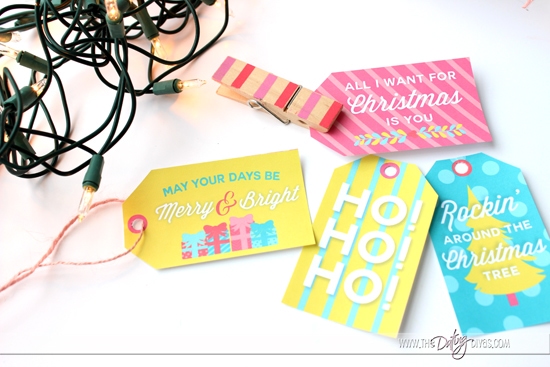 We're really loving the bright colors on these holiday tags.
And just for kicks and giggles, add in a secret surprise for your spouse to find later…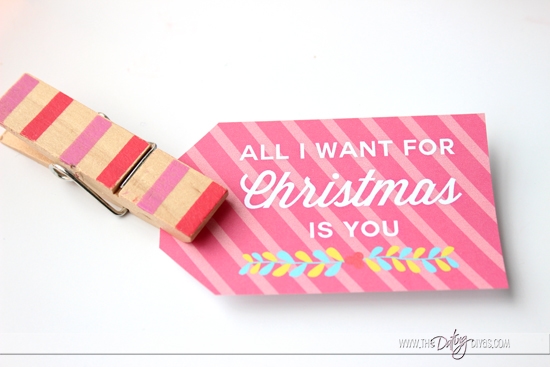 After opening up the Christmas Campout kit, the fun will begin! Build your campsite under the Christmas tree. Pull some pillows, blankets and cushions to make your campsite cozy.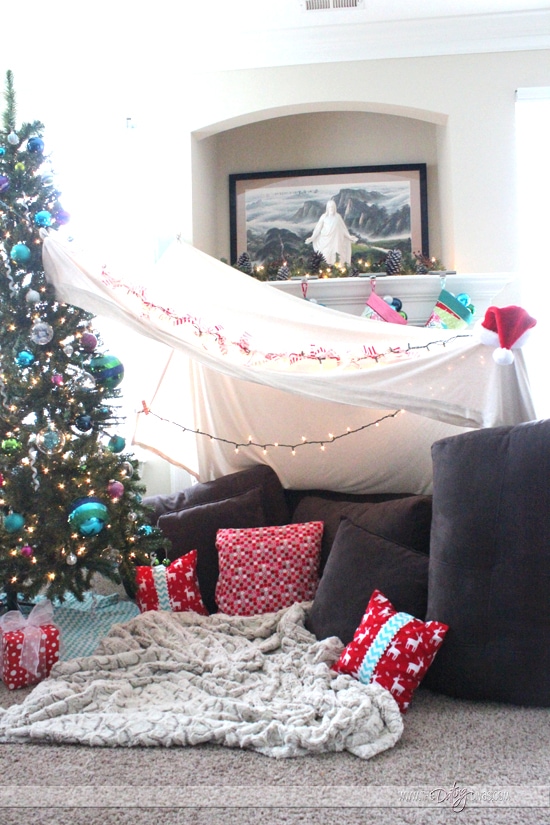 Of course, our Christmas Campout will include lots of special snack foods and fun games.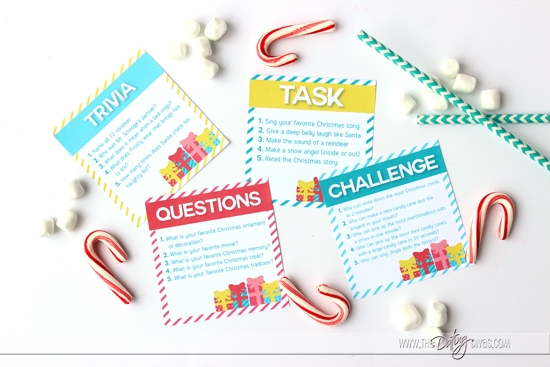 I love the idea of putting these cards out and rolling a die to determine which task or question you complete. These fun cards make it easy to have a fun filled night with as many or as few activities as you want!
During your family Christmas Campout, you'll want to cuddle and read some of your favorite Christmas books.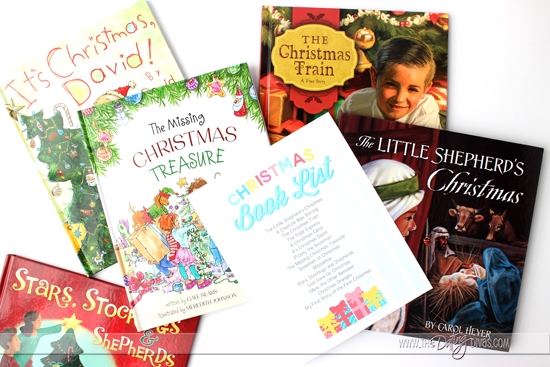 Here are some of our favorite Christmas books: The Missing Christmas Treasure, Stars, Stockings and Shepherds, The Little Shepherd's Christmas, Christmas Oranges, The Christmas Train and It's Christmas, David!
At the end of the night, enjoy your delicious Christmas S'mores.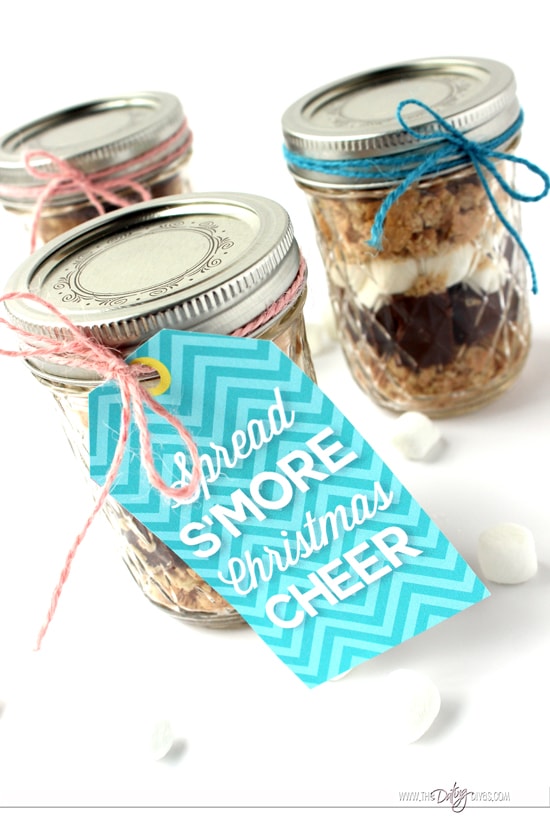 These S'mores in a Jar are so easy to put together and are a great way to enjoy S'mores indoors! Just crush 1 ½ cups graham crackers and combine with ½ stick melted butter. Then layer with crushed Hershey's chocolate and marshmallows. Bake in the oven @350 for 10-15 minutes. Then broil for just a minute until the marshmallows are golden brown.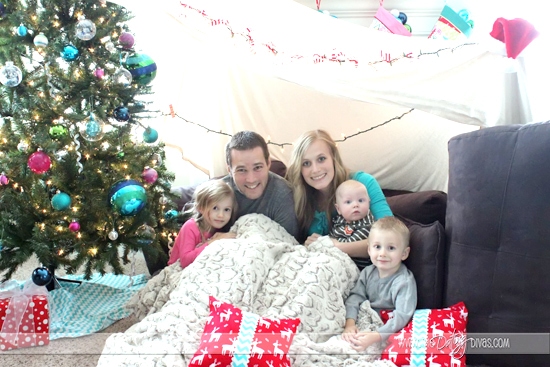 Let the Christmas Campout memories begin!
Christmas Campout
Printables Designed by Courtney @ Paperelli Exclusively for The Dating Divas