Activities to Help Count the Days Until Christmas
Are you looking for a way to make the holidays truly magical? Here at The Dating Divas, we LOVE finding ways to create long lasting family traditions… which is why this Christmas Day Countdown idea is so perfect! We've thought of everything you'd need to bond as a family each day leading up to Christmas!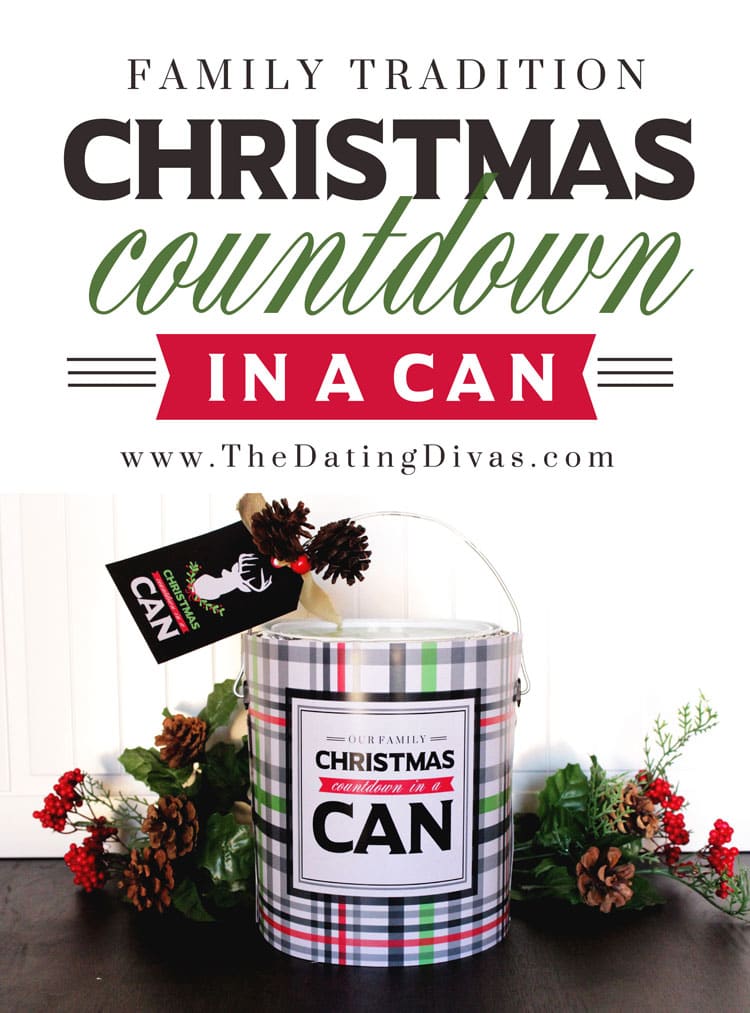 Disclaimer: This post contains affiliate links. To learn more about 'em, click here.
 Start by printing off our ADORABLE free designs to create your own DIY Christmas Countdown! Seriously, how cute are these printables! Is anyone else obsessing over plaids like we are right now? This cute Christmas Countdown Can will look perfect in your home alongside your festive Christmas decorations!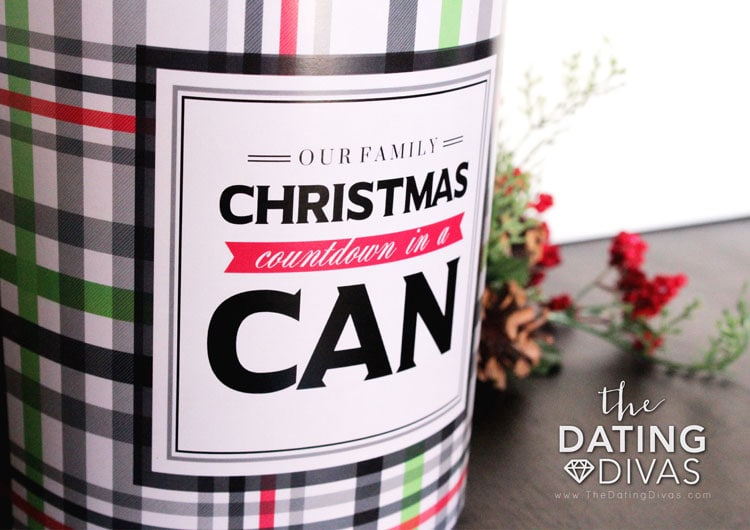 Next cut out the printables and begin decorating your can! We used an old paint can for our Christmas Day Countdown. If you don't have an empty paint can on hand you can grab one here, or you can pick one up at your local home improvement store.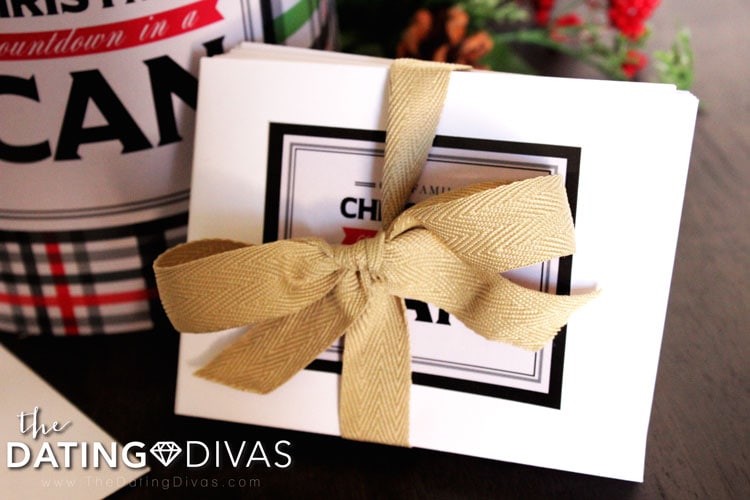 This Christmas Countdown promises family fun and treasured memories! For each day until Christmas, we've provided an Activity Card to help you celebrate the holiday season with your family up until Christmas. Use our suggested activities or come up with your own using our blank cards!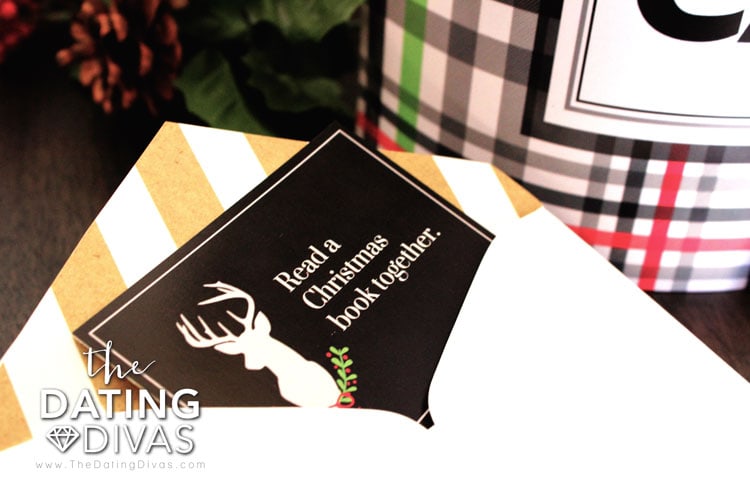 After you have finished selecting your Christmas Activity Cards, insert them into individual envelopes! We actually DIY'ed these envelopes with some gold striped paper and some 4-¾ x 6-1/2″ envelopes, but you could also grab some gorgeous metallic envelopes like these.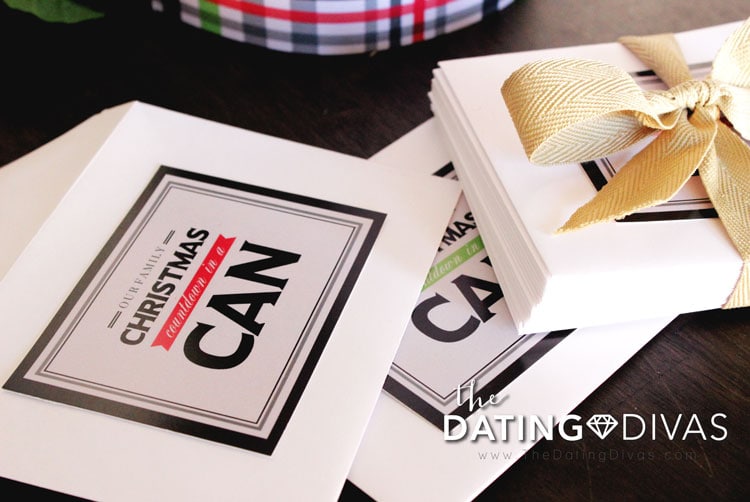 Once you have prepped all of your activity cards and inserted them into envelopes, place them in your Christmas Countdown Can. Your kids will love pulling out one card each day to find out what fun Christmas activity lies ahead. Counting down the days until Christmas has never been so fun!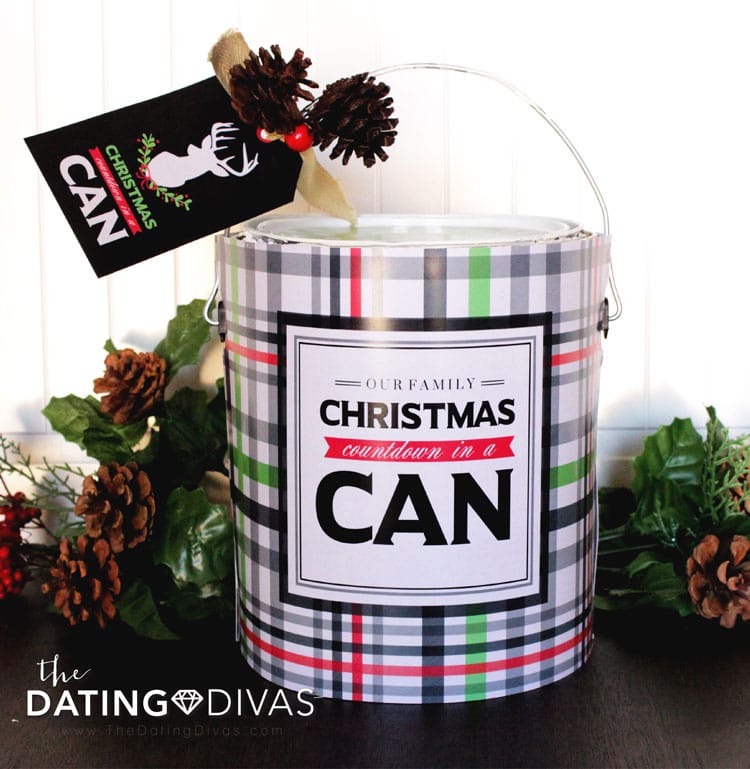 Our simple Christmas Countdown will help you take the focus off of receiving material gifts AND onto spending quality time as a family!
Ready to get started?!
Christmas Countdown in a Can
Printables Designed by Courtney @ All Things Bright and Beautiful Exclusively for The Dating Divas