I love Christmas time! It is seriously so much fun. I think that the best part is making the people that I love happy. I love to see their happy faces. Treats definitely go along with this holiday and I enjoy baking all sorts of treats. I honestly think I bake all month long for different reasons but it is fun to have help from the little ones. This year I wanted to get my husband involved with the baking, so it could be more intimate. We used to bake a lot more when the kids were too little to help. So this year the treats were quick and easy which is sometimes better.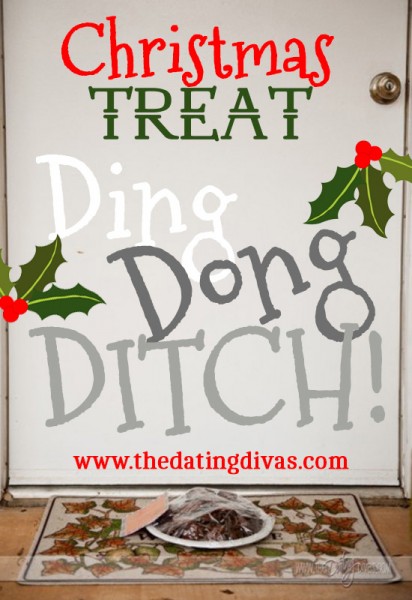 Disclaimer: This post contains affiliate links. To learn more about 'em, click here.
We cooked in the kitchen together while listening to Christmas music and helping each other out. It was fun to have a companion in the kitchen that I didn't have to watch. 😉 We made our treats, put them on plates and then used a sweet note to attach to our plate.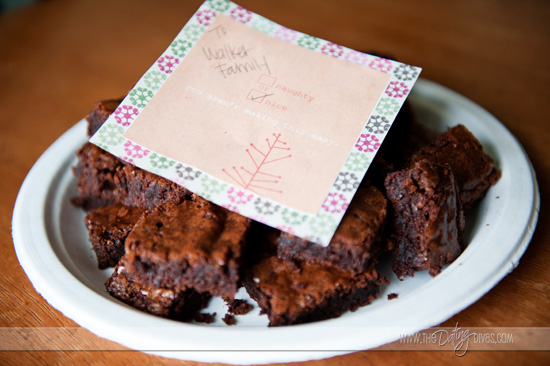 Ding Dong Ditching used to be an activity that my husband did. Of course it wasn't always for positive reasons so this time he was sort of apprehensive. But after a few houses, we were good to go and the more fun it was to try and not be spotted. It was funny to watch how he reacted to not being seen and wanting to take long walks around the backs of houses as we hid. It was fun and definitely turned into a special night that we will both remember. Plus, we made our friends, neighbors, and family happy.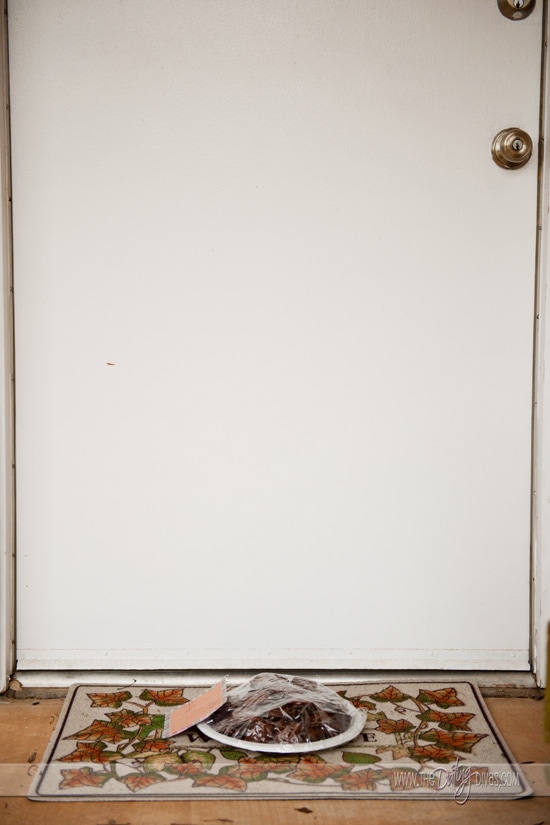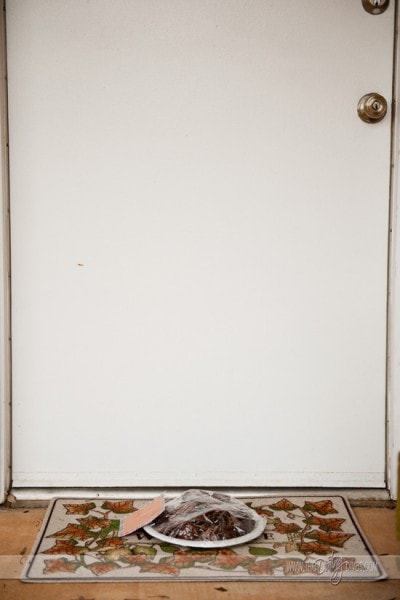 To see other treat ideas from previous divas, click here.  If you would like to buy treats rather than make them check out zChocolat.com.
They have great treats and they could be mailed right to you. That could also make for some great fun. Or you could just add to the fabulous treats that you have already made.