Date Night Intervention
What do you do when your date night gets stuck in a rut?? You call a date night intervention, of course!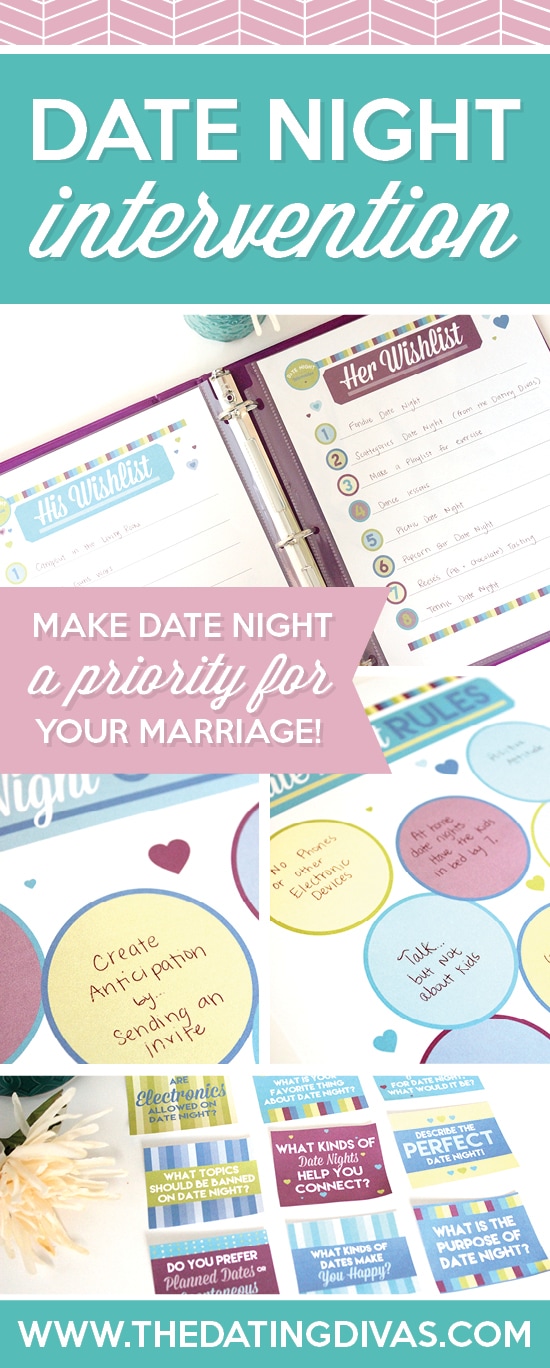 Disclaimer: This post contains affiliate links. To learn more about 'em,
click here
.
As you know, all of us divas believe that date night is super important! However, even the most dedicated couples can fall into a routine of always doing the same thing or even having good intentions for date night… but not following through! Yes, life sometimes gets in the way!
This past year, my husband and I fell into an awful routine. I was pregnant and sick. Most of the time I didn't feel like doing much of anything after the kids went to bed. When I did have enough energy, it usually turned into my husband and I sitting in the same room working on our computers. That's pretty bad, right?
The routine was scary! I knew our date night needed a new plan of attack… So I scheduled a date night intervention. We enlisted the talented Leah to help us with these designs! The printables turned out beautiful! Go on and check out her other work!
I kept it a secret, of course, because I really wanted to add an element of surprise and get my husband excited and on board with a weekly date night.
To start out the night, I wanted to spark some conversation and reminisce on some of our favorite date nights.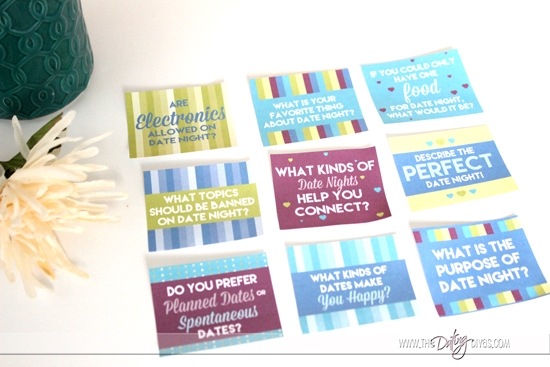 Then it was on to the more serious discussion! We grabbed our printables and some colorful pens… because that makes it a little more fun!
First things first, we needed to set some new ground rules for date night.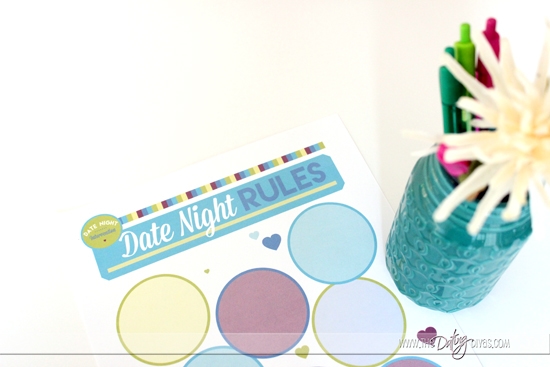 We made rules that we knew would help us to be successful on date night if we followed them. Like getting the kids to bed on time so that we can enjoy at-home date nights!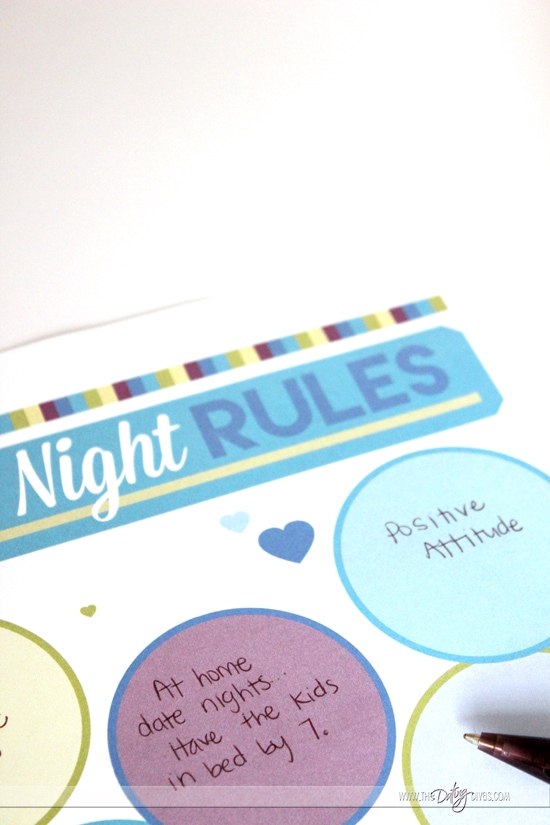 After we established some essential rules… we talked about our goals for date night.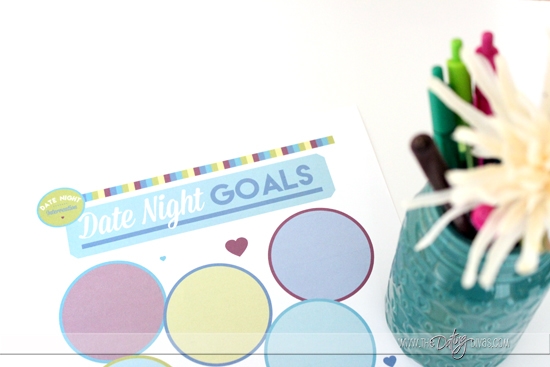 Goals that will really help us to enjoy date night. One goal that would be super helpful for me is to have the house clean before date night… that way I don't stress about the mess and can enjoy date night.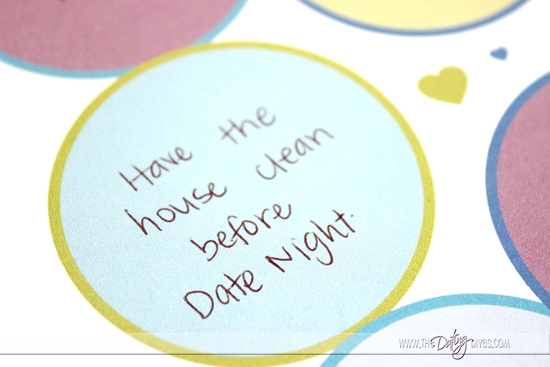 This might be a lofty goal!
To make life a little easier on us both, we took this opportunity to create a date night wishlist!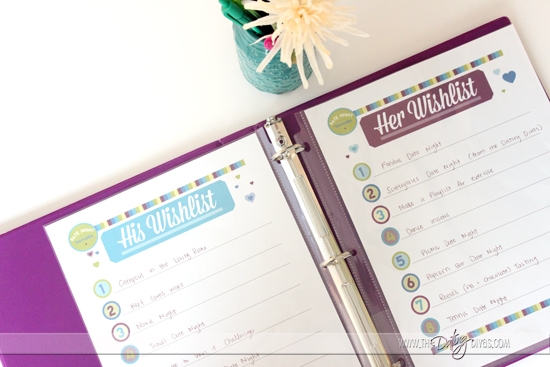 These wishlists are perfect for future use to help make planning date night a little easier.
I love the idea of putting these printables in a beautiful date night binder that you can use as a journal to record favorite dates and save memorable date night items! Don't forget to grab some sheet protectors to keep your journal crisp and clean!
Once your date night intervention is over you will feel so excited about date night and you will have the tools to help make future date nights great!
Date Night Intervention
Printables Designed by Leah @ Leah Aldous Designs Exclusively for The Dating Divas