Favorite Things Questionnaire & Love Quest Survey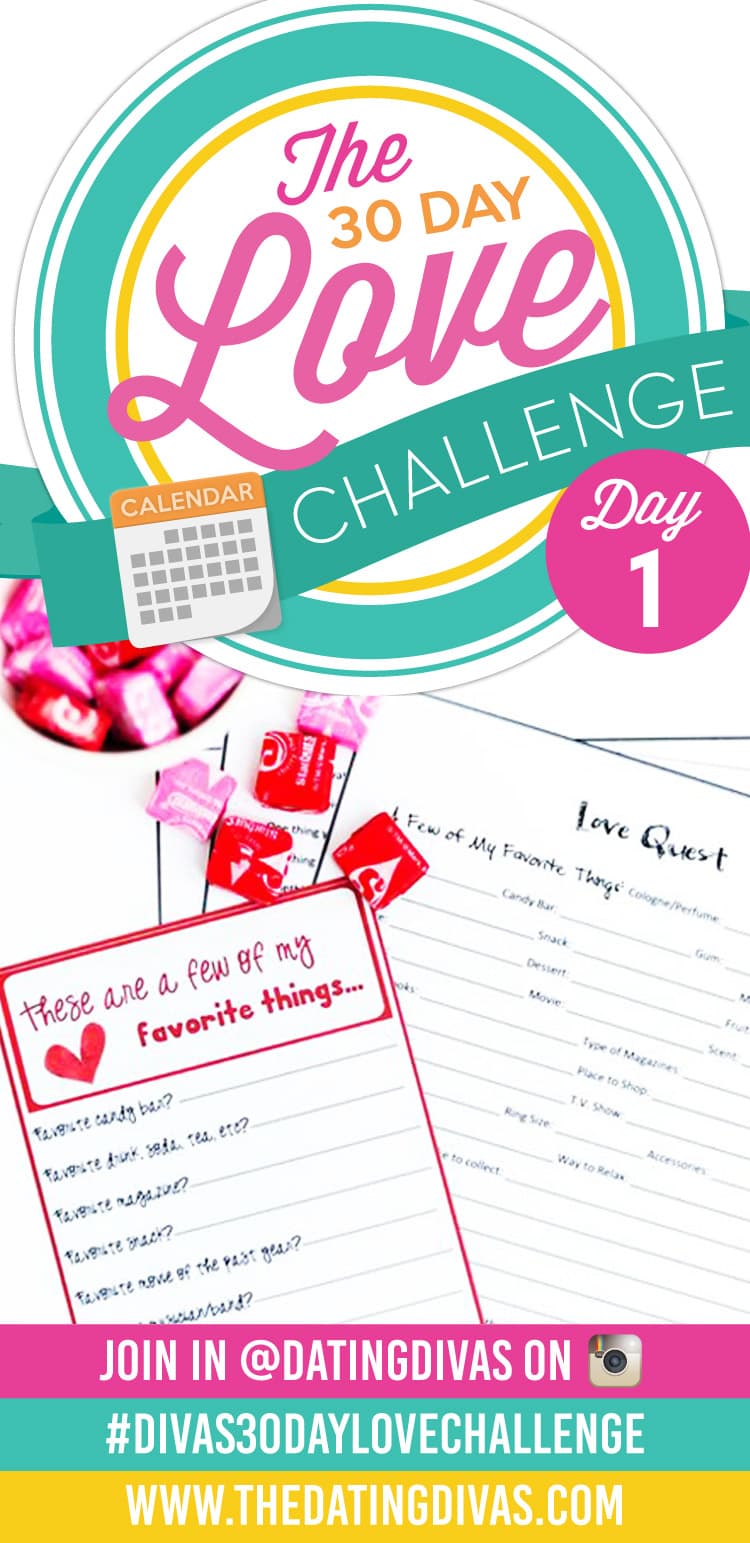 Day 1 is here and oh boy are we ecstatic to get this whole thing started!! WE LOVE the 30 Day Love Challenge and know that you will as well!! Just a reminder that we will be posting a new challenge every day for the next 30 days leading up to Valentine's Day! This challenge can change your marriage if you let it, so play along and enjoy the ride!
Materials List:
Favorite Things Questionnaire
Love Quest Survey
Love Challenge – Day 1
Today we kick it all off with our fabulous Favorite Things Questionnaire & Love Quest Survey! You will find out some seriously invaluable information tonight and your spouse will as well!! Take the evening to cuddle up, fill in your questionnaires and surveys and enjoy an evening in!
Grab your Survey & Questionnaire and read more about it here!
Make sure you check back in tomorrow to grab everything you will need to take your romance up a notch!
P.S. Don't forget to snap a PIC and post it to your Instagram Feed with the hashtag #Divas30DayLoveChallenge to enter to be one of our 30 Grand Prize Winners and follow us on Instagram (@datingdivas) to see what the NEXT challenge will be!
P.P.S.If you have already done this idea OR you don't think your sweetie would enjoy this… feel free to browse our "Quick & Easy" section and choose another FUN idea you can whip out today!
Wish you could find every day's challenge in the same spot?! We've thought of that! Check out the –
ALL-IN-ONE 30 DAY LOVE CHALLENGE PRINTABLE PACK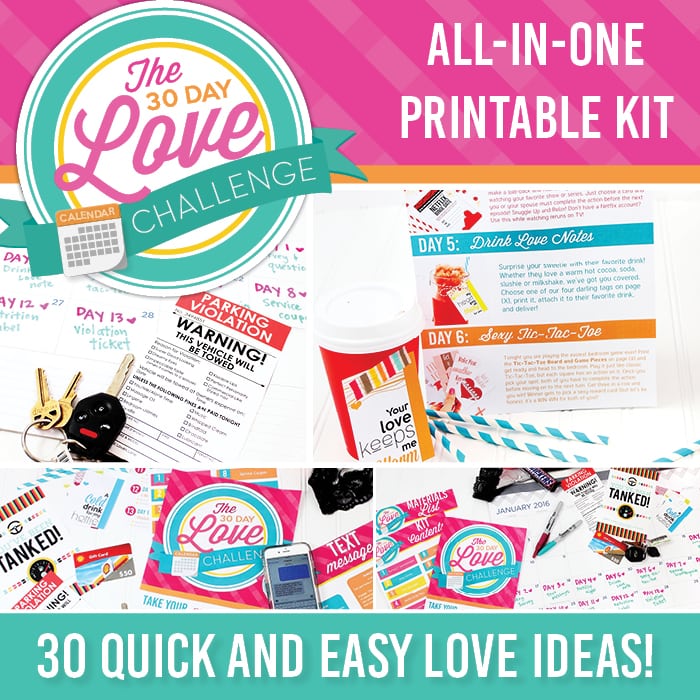 This baby contains instructions, photos and ALL of the printables for each day of the Divas 30 Day Love Challenge! Everything super conveniently packaged in one spot! This is a great option if you want to complete the challenge on your own schedule or don't have time to hunt down printables all over our site!
**PLEASE tell us that you are on Periscope?! We have completely fallen in LOVE with it! Check out our account frequently to see our scopes about this fabulous 30 Day Love Challenge!! If you are not following us yet, click here to check out what all of the hype is about!!**
*    *    *    *    *    *    *    *
ALL #Divas30DayLoveChallenge POSTS
If you stumble upon the #Divas30DayLoveChallenge AFTER it's already started, no worries – you can still join in! Jump in at any time! Start with the first informative post below and begin working your way through!  Click the link below to see the previous post. Have fun!