What's the Easter Bunny putting in your kiddo's Easter Basket this year? It's always a struggle cause all that comes to mind is candy, candy, and more candy. Not this year! We found basket fillers for both boys and girls and a variety of ages. From books to activities to games and clothes, there is something for everyone! We rounded up…
The Best Easter Basket Fillers
We want our kids to enjoy Easter and make great memories and these Easter basket fillers will do just that! When you fill these baskets with more than just candy, you are filling them with experiences to help create those family memories and an Easter to remember!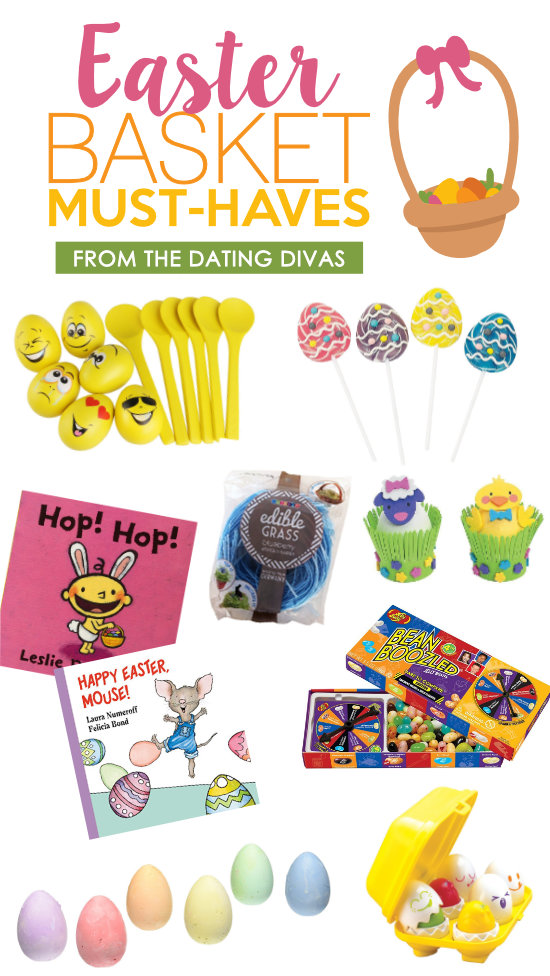 Disclaimer: This post contains affiliate links, to learn about them click here.
We've got:
Now let's get those baskets and get filling them! First up,
Baskets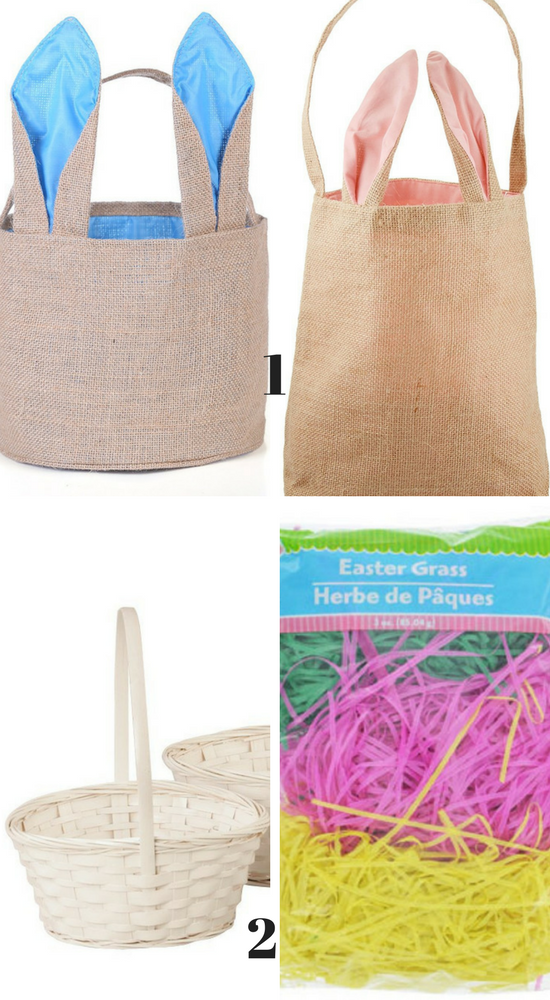 1. Bunny Burlap Bag Blue and Pink Burlap Bag

2. White Bamboo Basket and Grass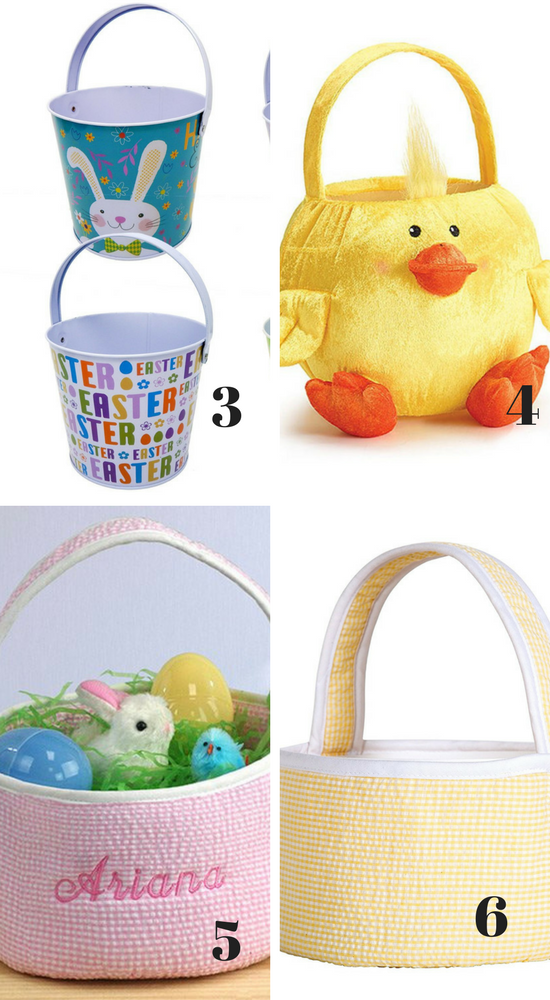 4. Duck Basket

Kid Easter Basket Filler Ideas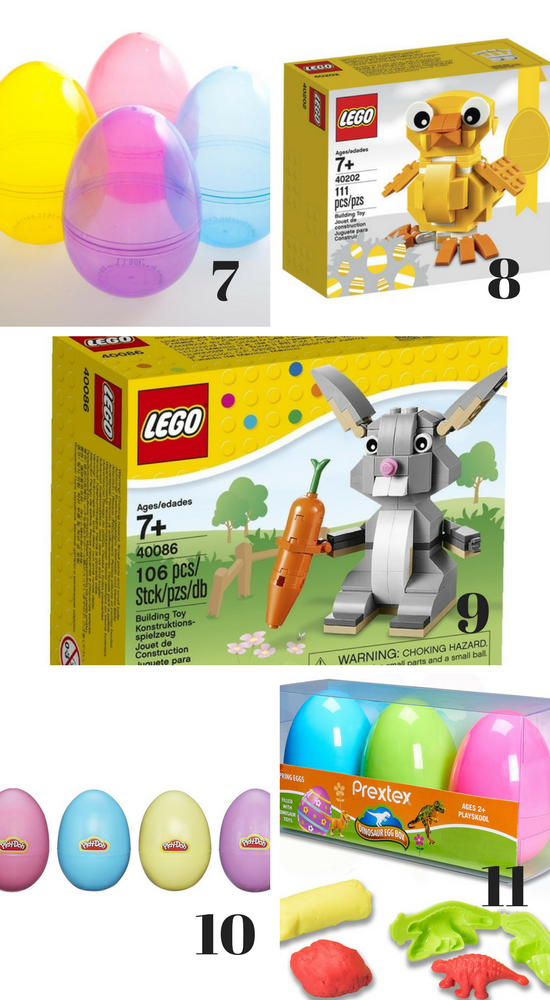 7. Jumbo Eggs

11. Dino Eggs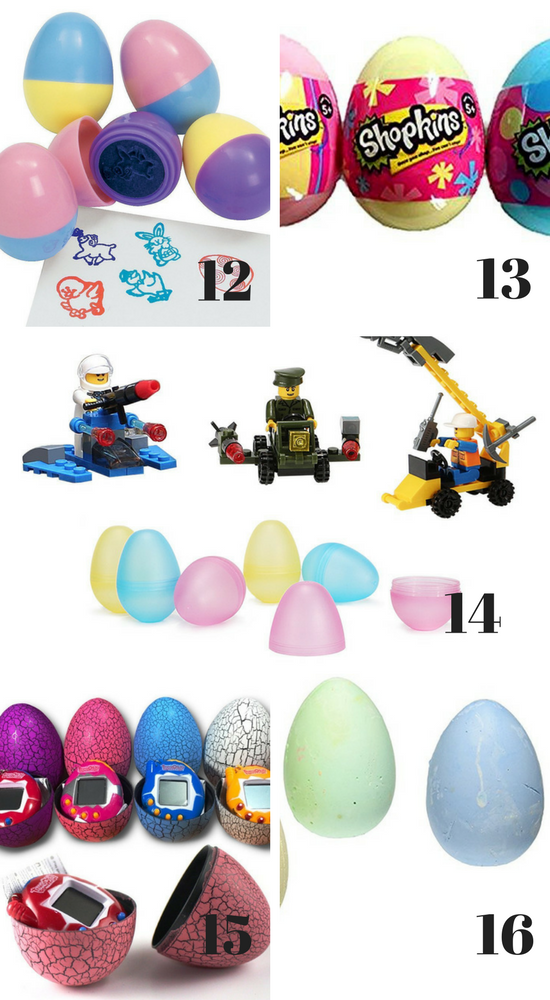 14. Minifigures Eggs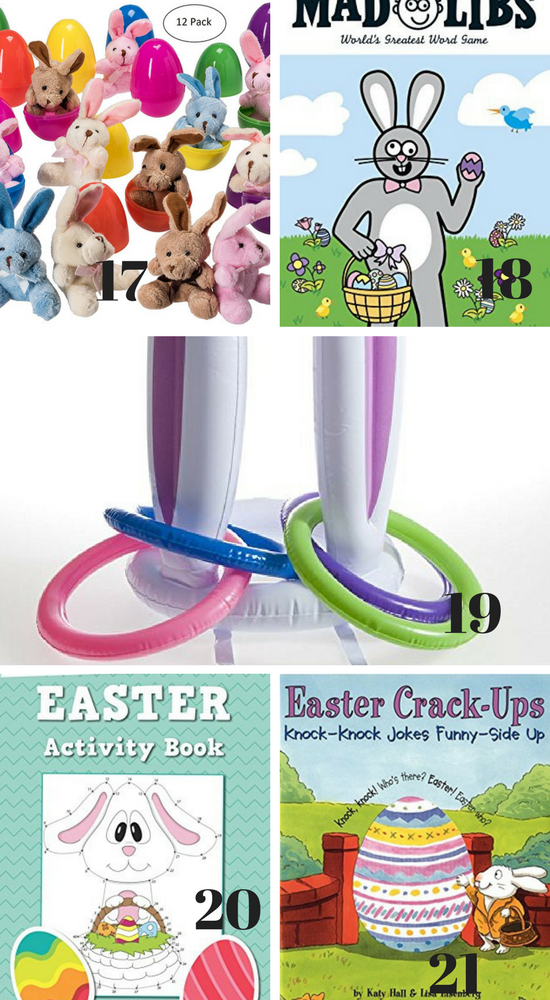 18. Easter Mad Libs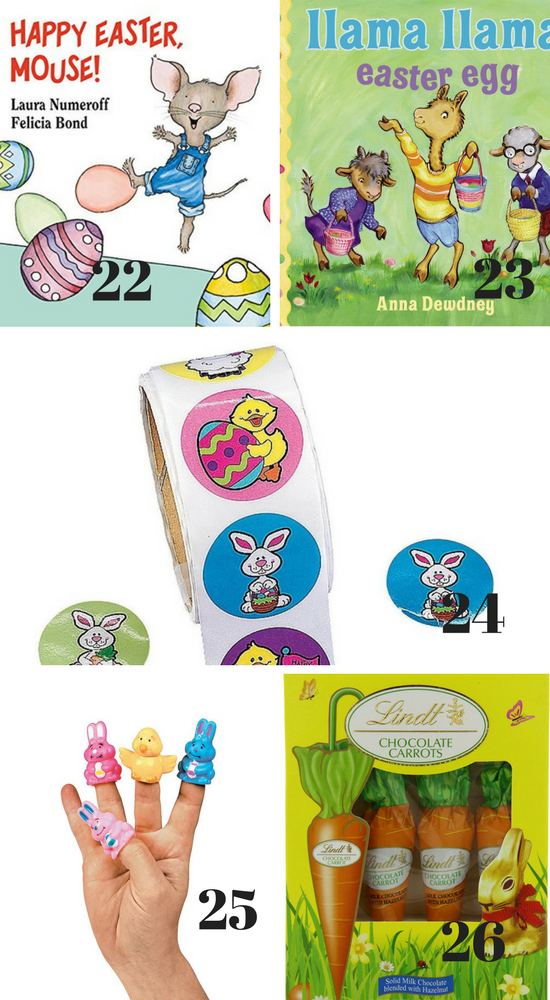 24. Easter Stickers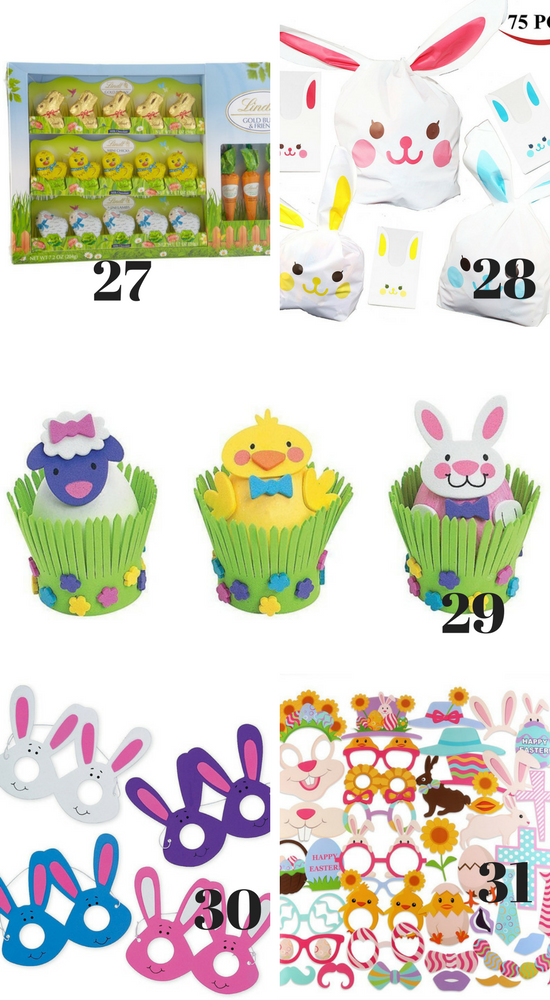 29. Easter Craft Kit

30. Bunny Eyeglasses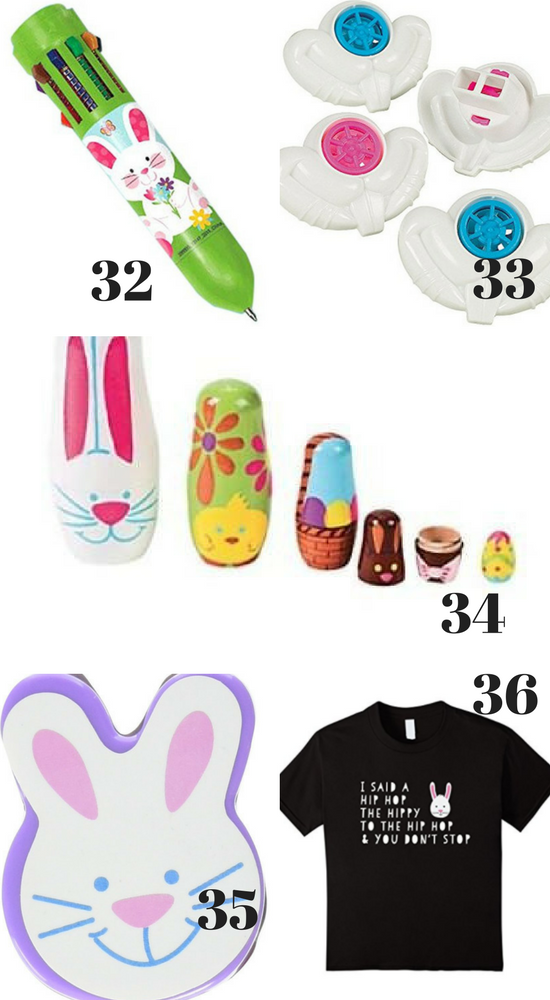 33. Easter Bunny Teeth Whistles

36. Hip Hop Shirt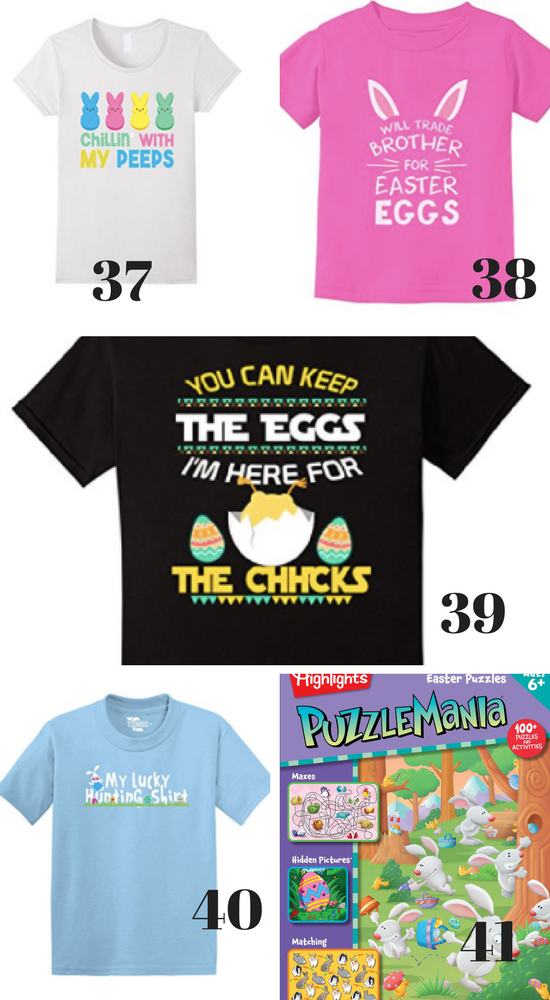 37. Chillin With My Peeps Shirt

41. Easter Puzzles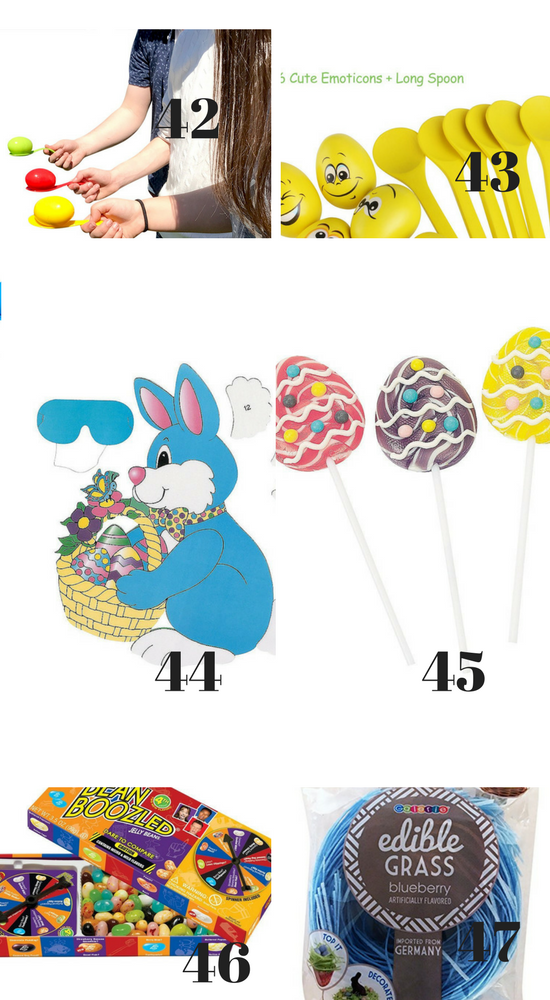 43. Egg Relay Game

44. Pin the Tail on the Easter Bunny

45. Easter Suckers

47. Edible Grass

Baby Easter Basket Filler Ideas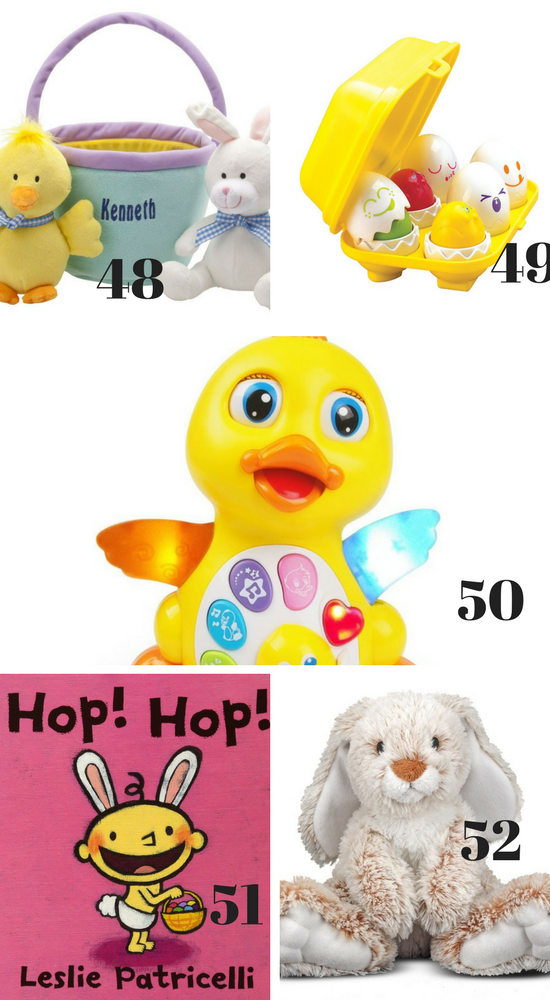 48. Personalized First Easter Basket

50. Musical Duck

52. Stuffed Bunny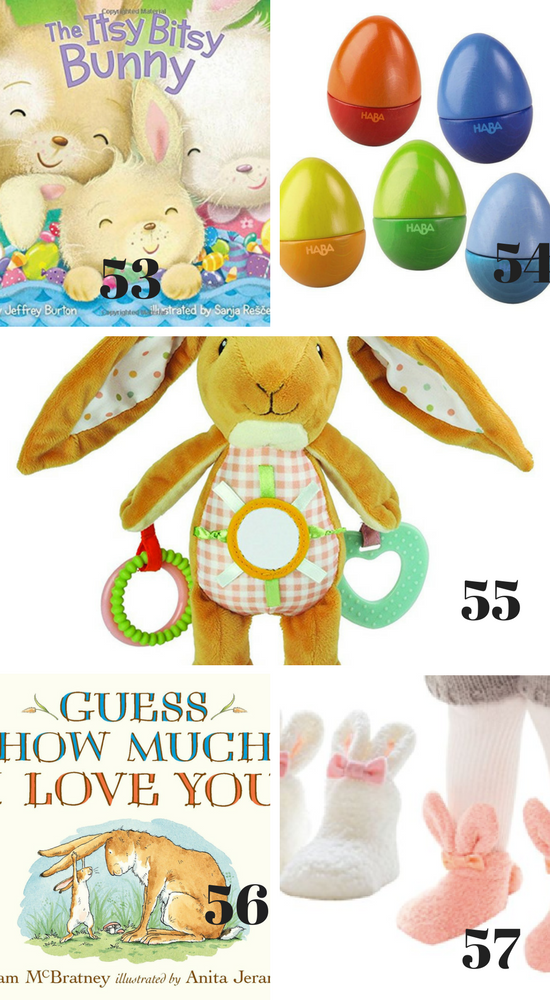 54. Shakin Eggs

55. Guess How Much Activity Toy

57. Bunny Booties
The Easter Bunny did good this year, right?! I am obsessed with those Lego packs and also those nesting dolls! So cute and unique. Plus I know my babe would love that magical duck. Something for everyone, including me with that chocolate in my Easter basket! Hope you have a very Happy Easter!!
For some more Easter fun, here is our Easter Scavenger Hunt for the whole family and here is one for after hours, if ya know what I mean! 😉
SaveSave
SaveSave