Naughty or Nice List for Families
When the kids are away, the elves will play! Our unique Elf Report Card for families is the perfect tool for that holiday checkup! Be they naughty or nice, sassy or sweet, we'll help you notify your kidlets of their behavior. Complete with checklists, seals of approval, and a one-of-a-kind delivery envelope, these reports are guaranteed to boost niceness levels by 100%! But the fun doesn't stop there! Our bonus Sexy Spouse Report will help you give your honey their very own Bedroom Assessment! So spicy…

Disclaimer: This post contains affiliate links. To learn more about 'em, click here.
Even elves couldn't craft printables that are THIS cute! A huge thanks to Leah of January + May for her sweet Christmas design skills!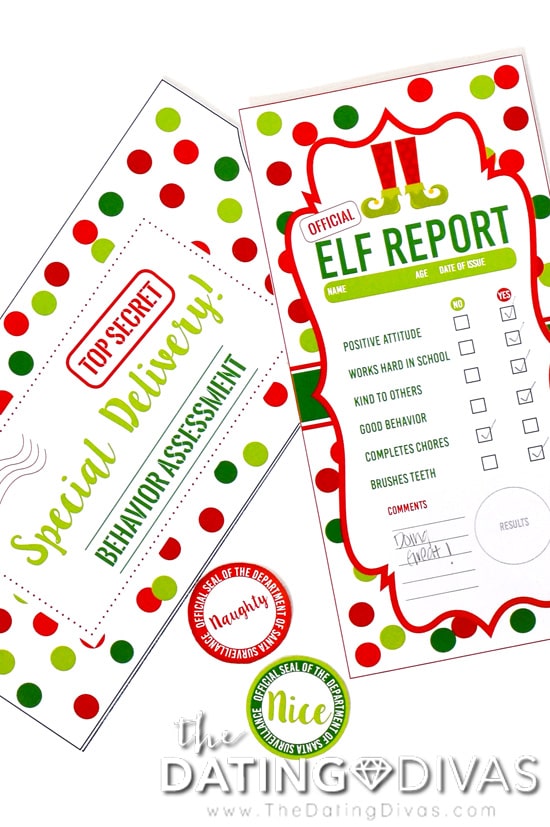 Start the fun by slipping your wee ones our kid-friendly Elf Report! We've made it easy to evaluate their behavior and close with some comments. Simply check off each item with 'yes' or 'no,' and you, my friend, are ready to go!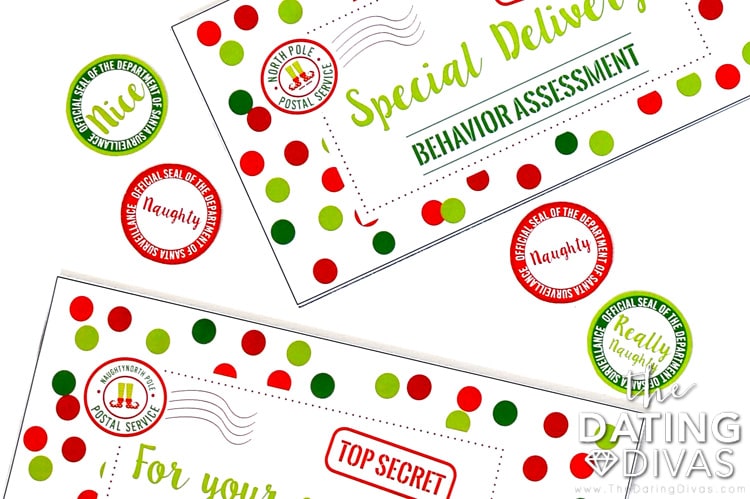 Give the report an official stamp of approval with our Naughty or Nice Santa Surveillance Seals and it's time for delivery!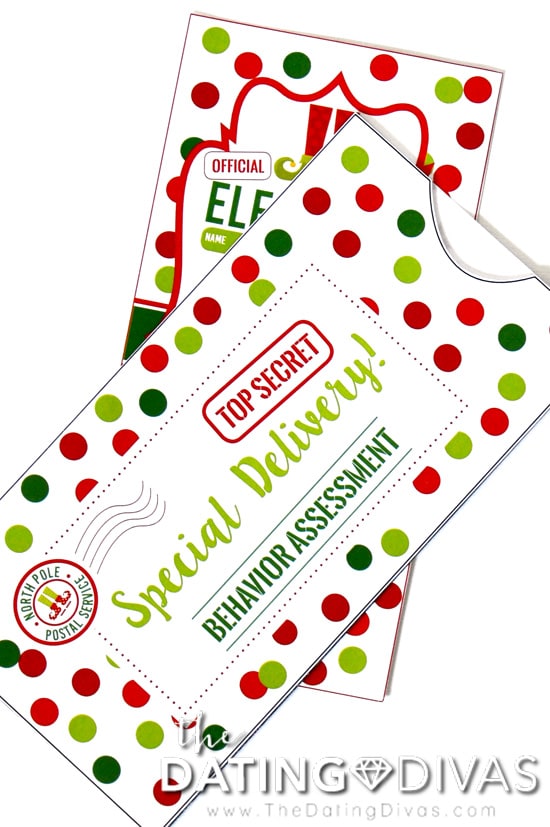 Our Top Secret! Behavior Assessment envelopes are the perfect way to ensure your child's report arrives in style. Make sure you use some high-quality cardstock for durability. Then simply fold in the flaps, apply some adhesive, and flip the front on over, pressing on the adhesive points to make sure they stay stuck! You're ready to slip in that report and send it away!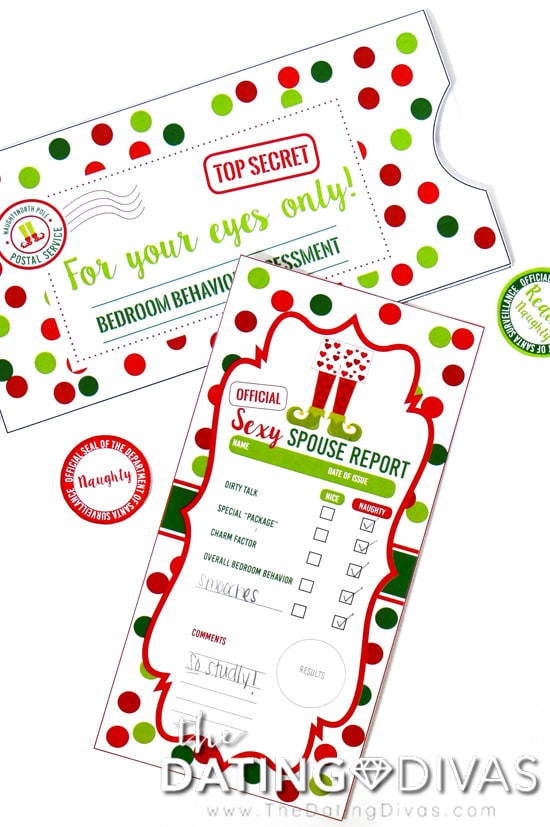 Next comes our bonus Sexy Spouse Report, packed with a pinch of pleasure and a whole lot of sass. Evaluate your holiday hottie's bedroom behavior based on 4+ possible factors and decide whether they've been Naughty or Really Naughty. Affix the "Naughty" or "Really Naughty" seal (we'll let YOU decide!) to its spot, slip the report into our For Your Eyes Only! Bedroom Behavior Assessment Envelope (for assembly directions, see above) and away it goes!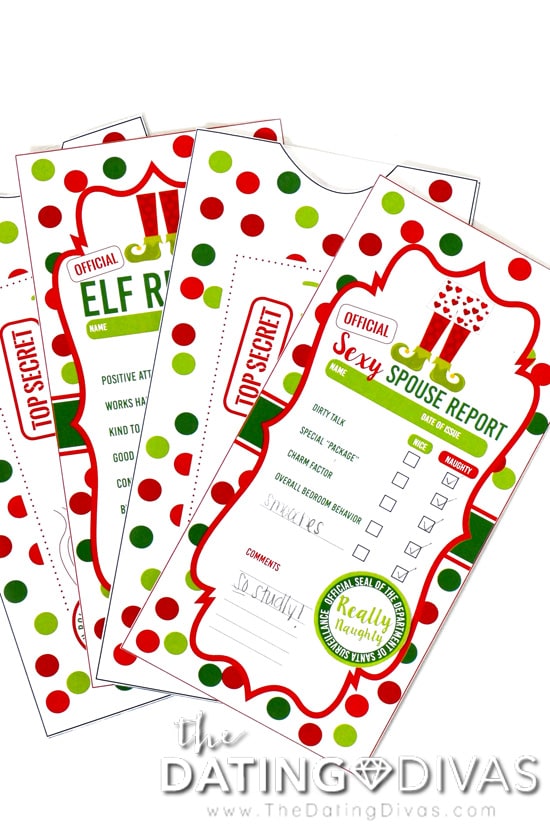 Making a list and checking it twice is about to become easier (and more fun!) than ever. Take on the role of Santa's helper and let our Elf Report Card add a dash of holiday spirit to your Christmas!

Elf Report Card
Printables Designed by Leah @ January + May Exclusively for The Dating Divas